Macadamia nut butter is a fantastic recipe which contains a lot of healthy fats. In addition, this homemade macadamia nut butter is versatile and delicious. So, there is no reason why you shouldn't make it!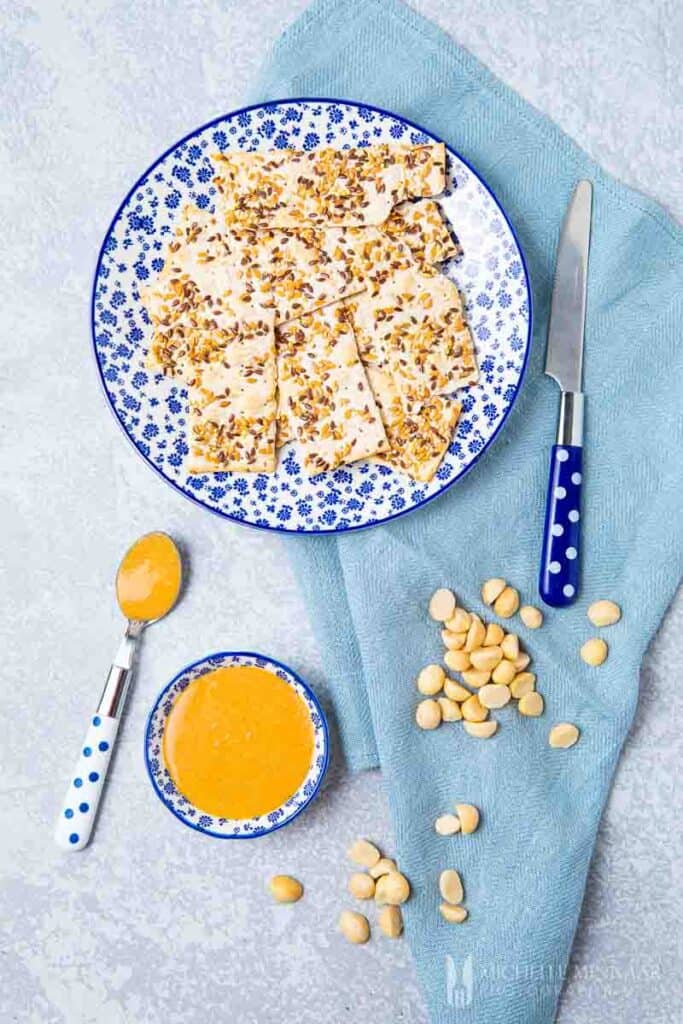 All you need is a pack of high-quality macadamia nuts and a functioning food processor to make this homemade spread recipe come alive.
In essence, this macadamia nut butter will take you a total of 5 minutes to prepare. It's one of the easiest nut butters to master. Hence, I recommend making a large batch to store for later.
Enjoy making homemade nut butter recipes, which are perfect for keto diets.
Products you'll need for this recipe
Macadamia nuts aren't the easiest to come by. Generally speaking, they are either sold out or not available. In addition, there are a couple of items you need to make this delicious homemade macadamia nut butter recipe.
So, first of all, let's take a look at the list of ingredients which you need to make a tasty butter: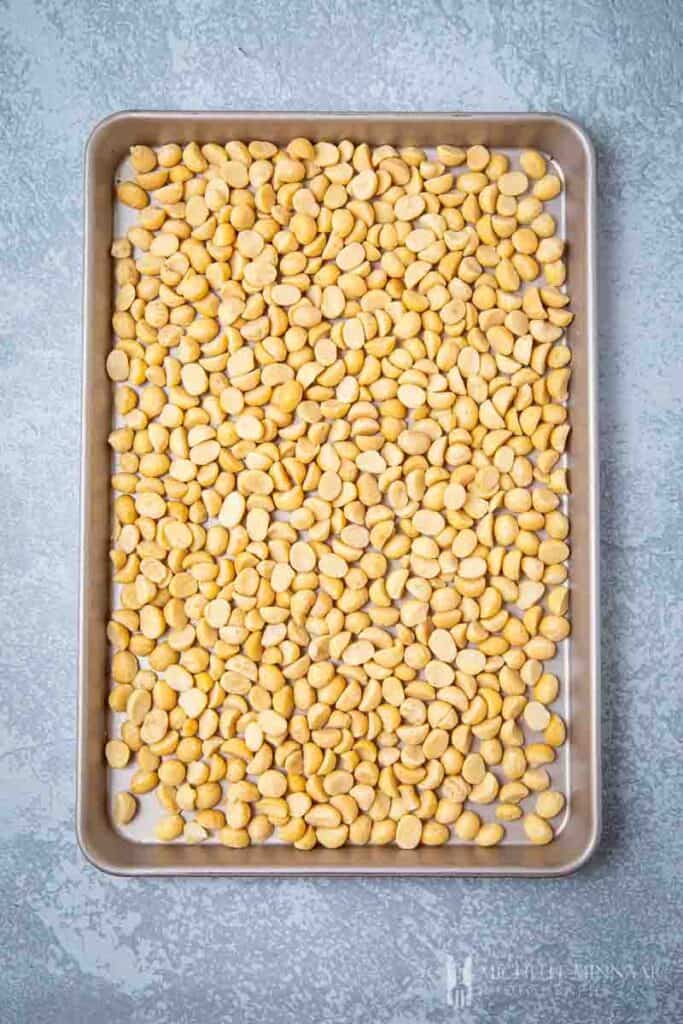 macadamia nuts near me
Don't be afraid to go nuts with this nut-spread recipe!
Just be aware that coming by this ingredient can be difficult at times. Especially if you're looking to source it in the supermarkets. Many times it's either sold out or not available at all. Luckily, you can always source it online.
I recommend stocking up on an extra pack or two, as macadamia nuts are very enjoyable to munch on.
Believe me, these babies are quite addictive. Once you grab a handful and sample it, you'll see it's very difficult to resist the flavour. For this reason, purchase extra so you avoid running out of the essential ingredients.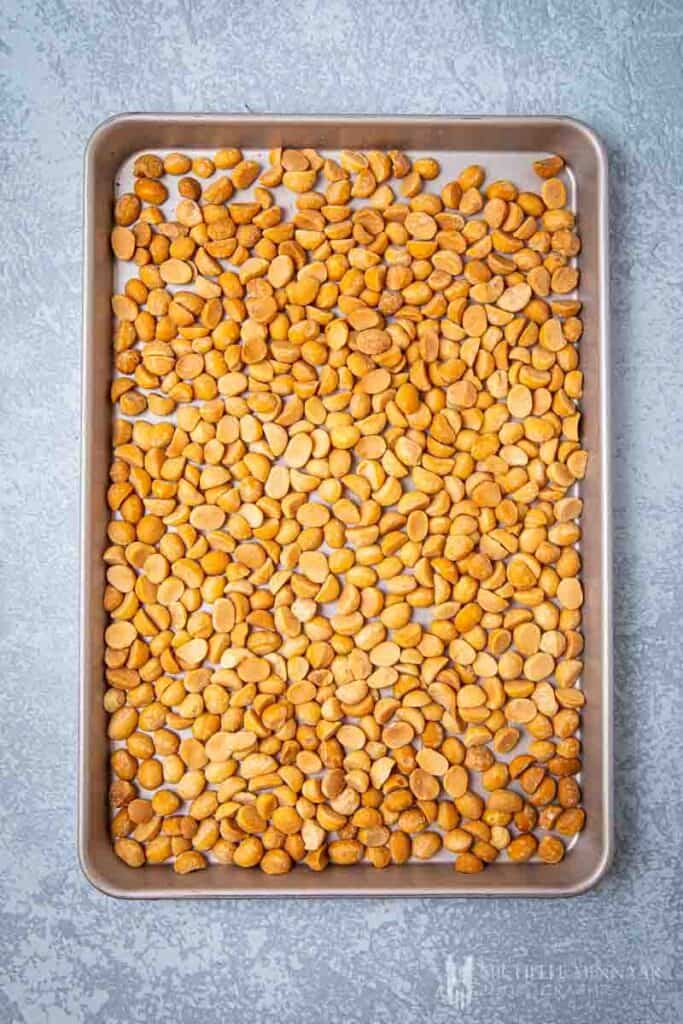 Is there a macadamia nut butter?
Similarly, nut butters made with this type of nut are quite hard to come by. In addition, if you do come across it, you would generally have to pay up.
Therefore, making your own homemade macadamia butters is the best option. You are guaranteed freshness, quality and flavour. Plus, there's nothing better than spreading it on homemade chia seed bread. With fresh bread, rich and creamy spread is amazing!
Check out some other homemade recipes: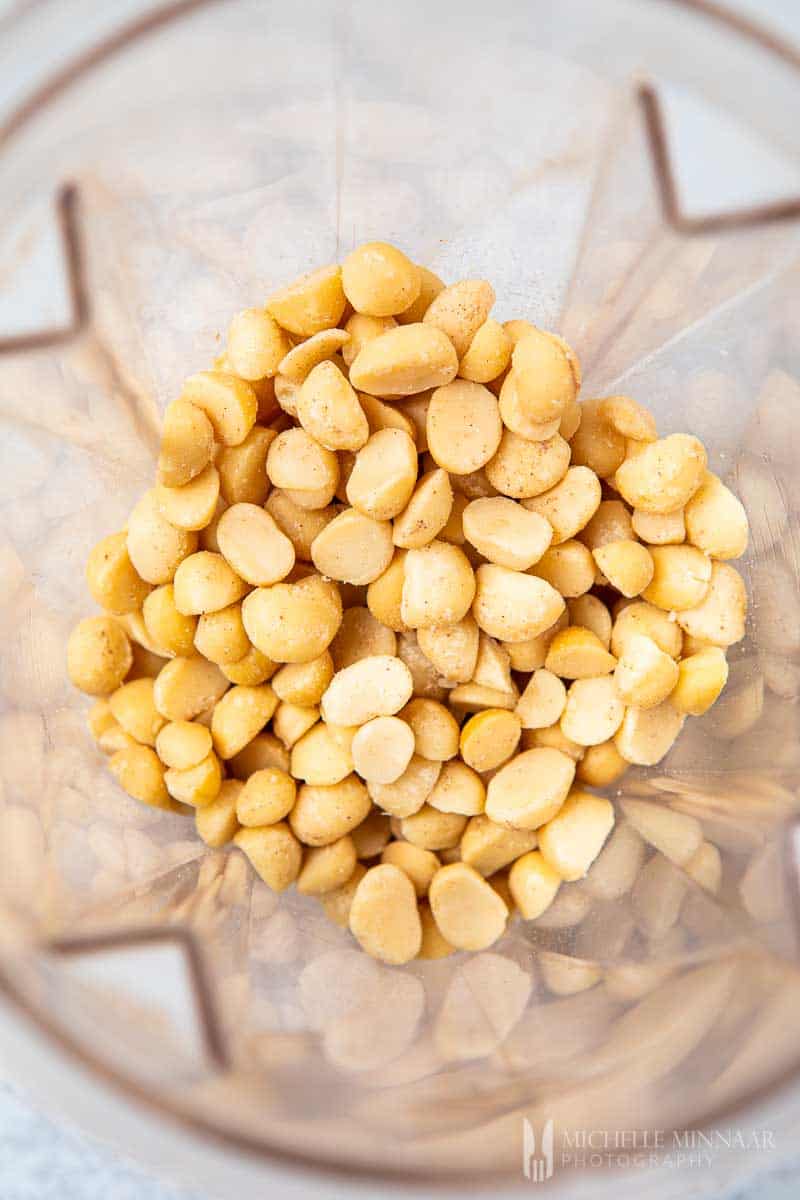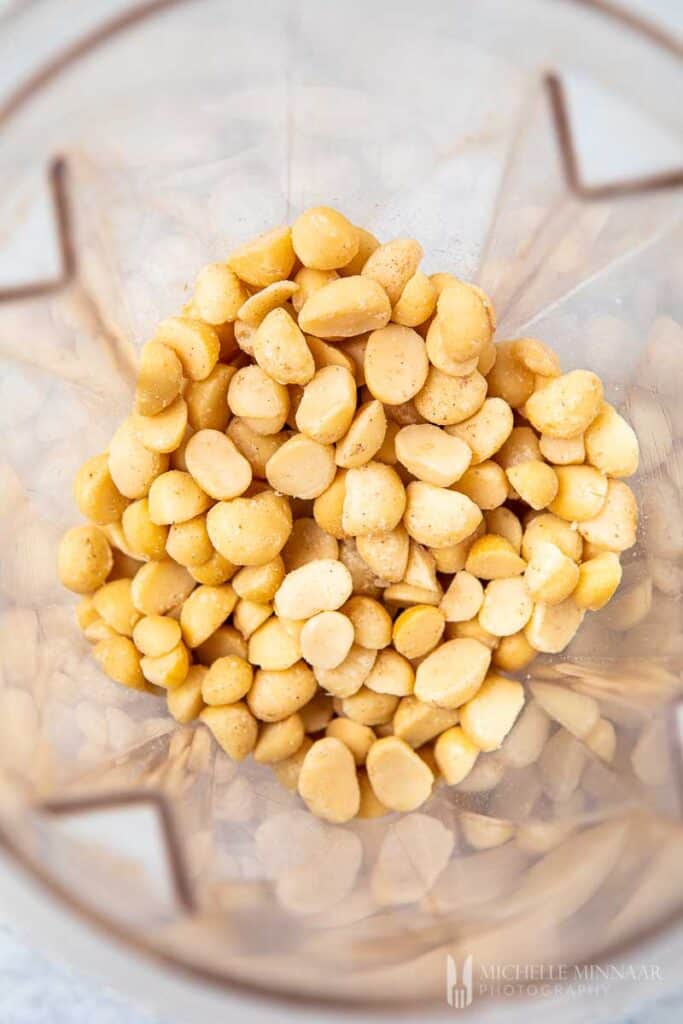 Is macadamia nut butter healthy?
Did you know that macadamia nuts are native to Australia? You can also find them growing wild in various exotic destinations like Hawaii for example. In essence, it's a very healthy ingredient.
Above all, it's one of the most nutritious supplements for vegans and vegetarians, or for those who are following a strict keto diet.
Macadamia nut butter nutrition
These nuts are very rich in protein. They are high in fibre and an excellent source of healthy fats. Moreover, they're low in carbohydrates and sugar-free!
That said, the butter from these nuts is perfect for those switching to healthier diets.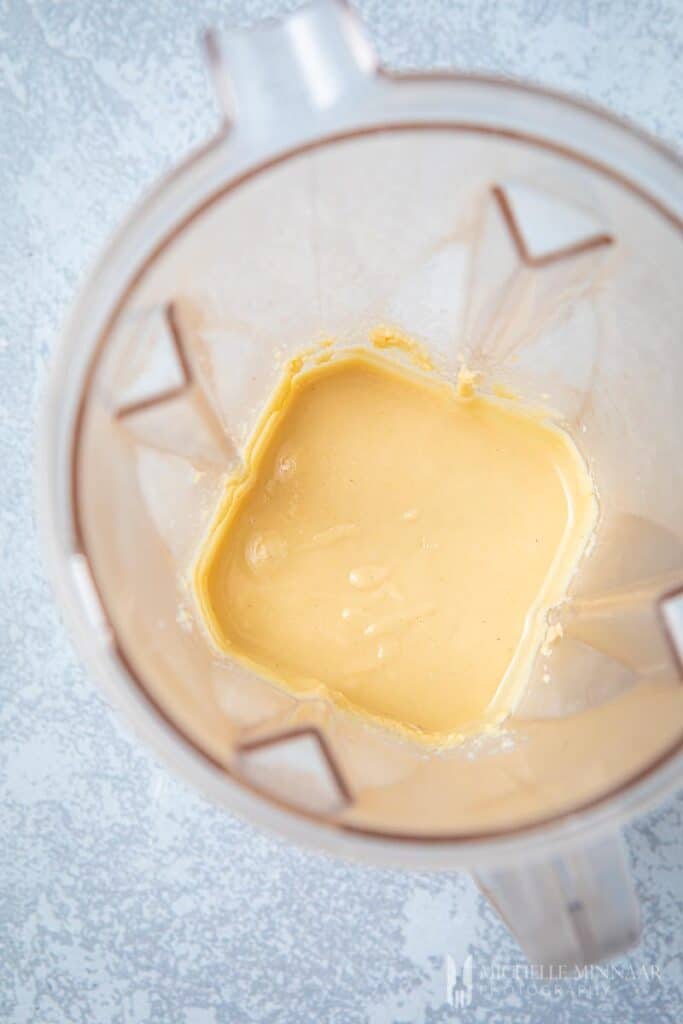 What does macadamia nut butter taste like?
When it comes to the nuts alone, they are perfectly buttery with a hint of sweetness. In my opinion, they are the perfect nut.
The macadamia butter tastes slightly sweet as well and is quite light on nuttiness. In addition, the macadamia butter is very smooth and has indeed a buttery texture.
What nut butter is best on keto?
You guessed it! These nuts are the best for keto butter recipes. This is because they are sugar-free and low on carbs.
Therefore, the macadamia nut is the best for making keto-friendly nut butters.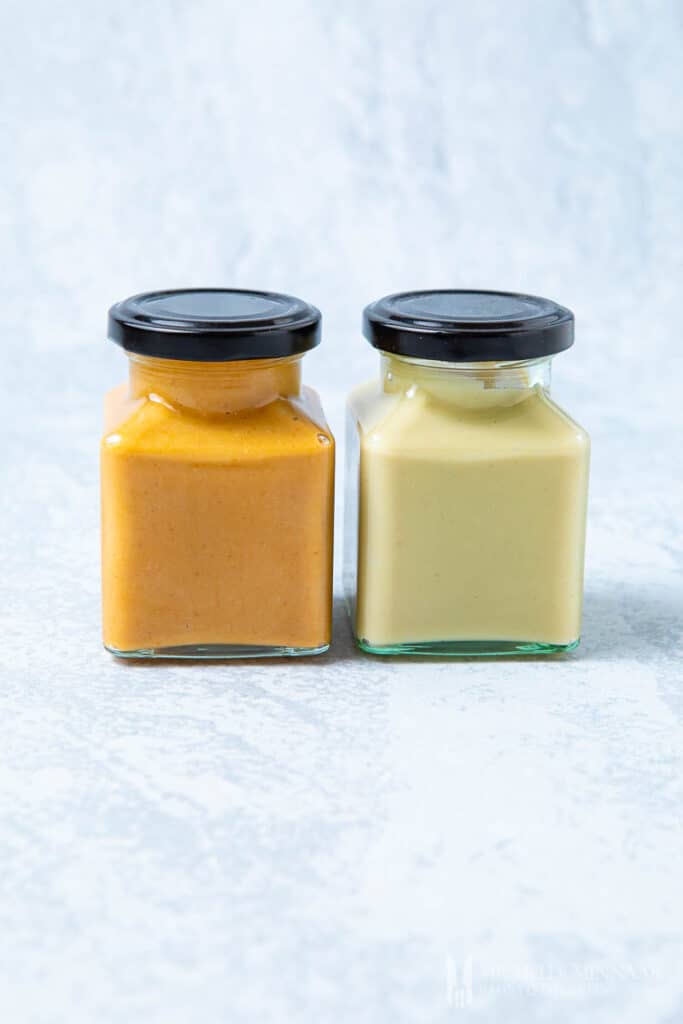 Chocolate macadamia spread
To stir things up a bit, you can add a hint of raw cocoa powder to the macadamia paste. You can also use ordinary cocoa powder.
First of all, the colour of your butter will change to a light brown. It will resemble a hazelnut spread.
However, in terms of taste, the chocolate macadamia nut butter will taste richer and more intense. It will pair excellently with a piece of bread or as a topping on cakes.
If you are unsatisfied with the consistency of the macadamia nut butter, you can also add a spoonful of coconut oil. The coconut oil won't impact the flavour if it's unscented.
If you would like to add a more exotic flavour to your butter, then definitely go for a fragrant coconut oil. You'll feel like you're eating something from a tropical island.
Lastly, for extra flavour, you can add a bit of vanilla bean and a dab of honey.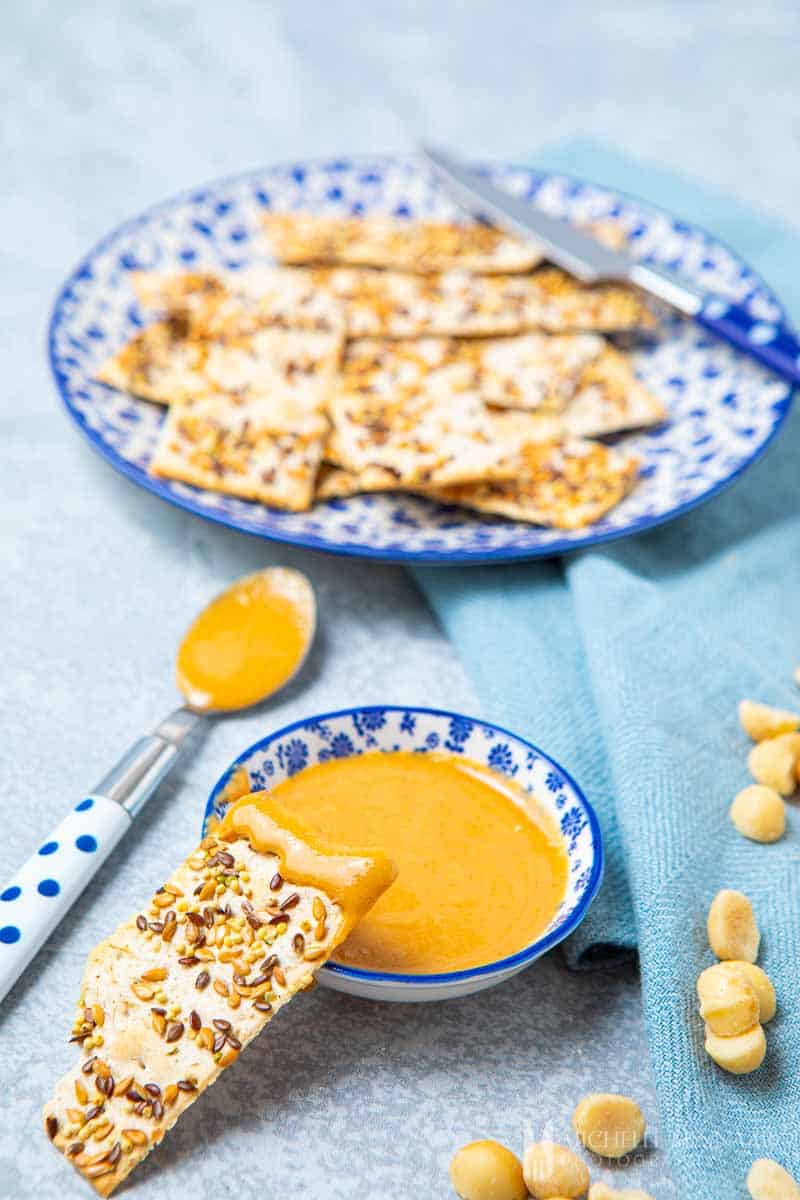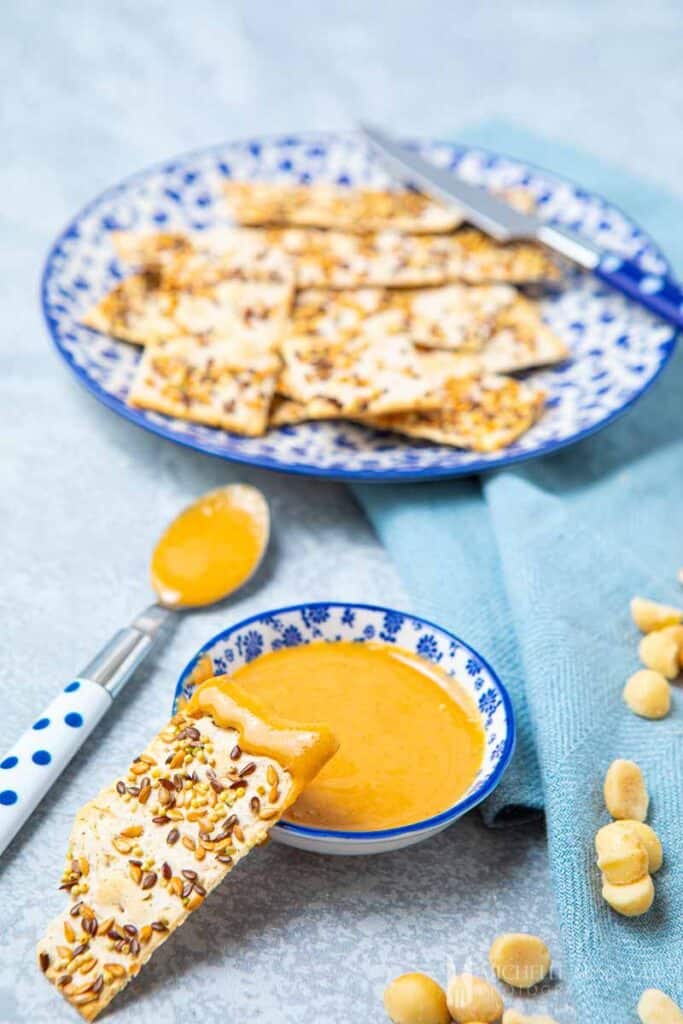 Recipes with nuts
If you like nutty recipes, you might also enjoy learning how to make:
Did this homemade spread make your list of the top nut butter recipes? How would you serve this recipe? Let me know in the comments section below.
Print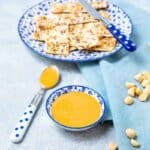 Macadamia Nut Butter
---
Description
This Macadamia Nut Butter recipe is vegan and delicious. Macadamias have the perfect buttery texture, hence they are ideal to use in a nut butter.
---
---
Instructions
Place the macadamia nuts in a strong food processor or blender and blitz on the lowest setting. 
Continue blitzing until a crumble forms before slowly adjusting the speed higher and higher. Use a spatula to scrape the sides of the container. You might need to press the nuts down with a blender stick to ensure that the nuts are processed evenly.
The nut butter is finished when it's perfectly smooth on the highest setting. Of course, you can stop at an earlier stage for a crunchy nut butter!
Store in tupperware or mason jars at room temperature for no more than 3 months.
Notes
The above recipe is for the purest form of macadamia nut butter. You can add all types of flavourings to go with it, e.g. cocoa powder, maple syrup or vanilla extract. You can even combine it with other nuts!
You can easily make roasted macadamia nut butter. Preheat the oven to 160°C / 325°F. Arrange the nuts in one layer on a baking sheet. Cook for 10-12 minutes. Wait for the nuts to cool down, then proceed to blend them in the food processor.
Did you know? Macadamia nut milk isn't readily available but you can easily make your own once you have the nut butter. Just mix 30ml (2 tbsp) of nut butter with 500ml (2 cups) of water. Voila! 
Prep Time:

5 minutes

Cook Time:

0 minutes

Category:

Breakfast

Method:

Blend

Cuisine:

American
Keywords: macadamia nut butter, how to make macadamia nut butter, roasted macadamia nut butter