Thai Green Chicken Curry is one of my favourite Thai dishes that I've tried thus far. So vibrant in colour, flavourful in taste, and yet so subtle and most importantly humble. You would really be missing out, if you've never tried it. I love eating every single bite. It sends me on a spicy journey.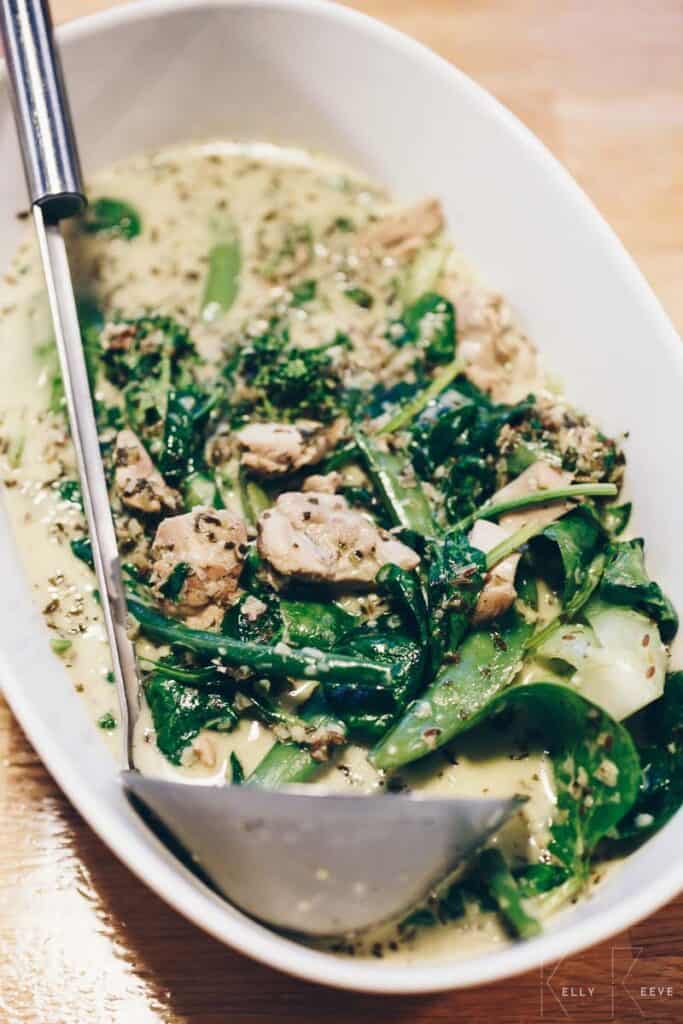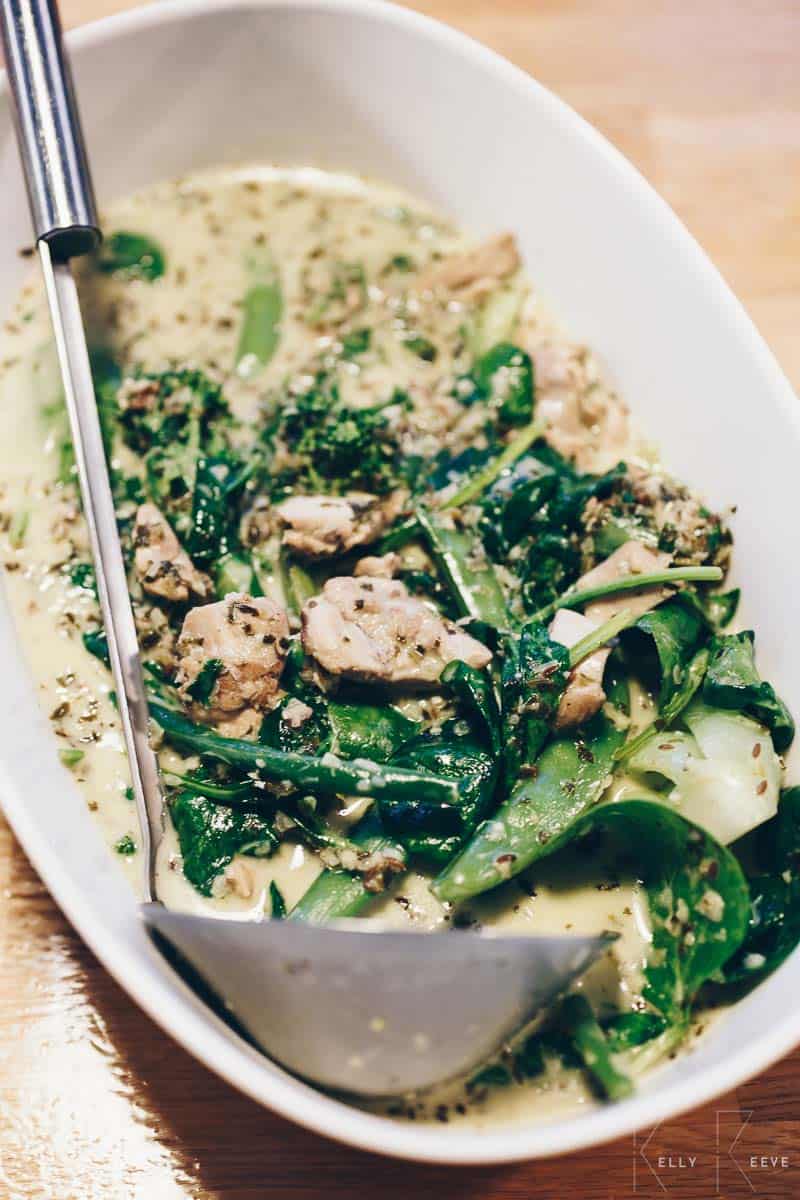 In addition, if you have a lot of guests coming, and you don't feel like serving the usual bits and bobs, this is one of the easiest recipes to master. I know that the rumours of making a curry on your own are pretty off-putting, However, it's really not that bad. Once you get the hang of it, you'll want to do it more and more. You just need to make sure that you've got the right ingredients, place them in the blender and push the button. Just don't overdo it with the spices. It would not be so great if your green Thai chicken curry becomes inedible by being too spicy. Let me know how it goes for you!
Don't know how to cook Thai – no problem
As demonstrated in the previous posts, Thai fish cakes and Thai spring rolls, cooking Thai is never a problem! Especially, if you've got an excellent cooking school like Jenius Social, ready to show you everything!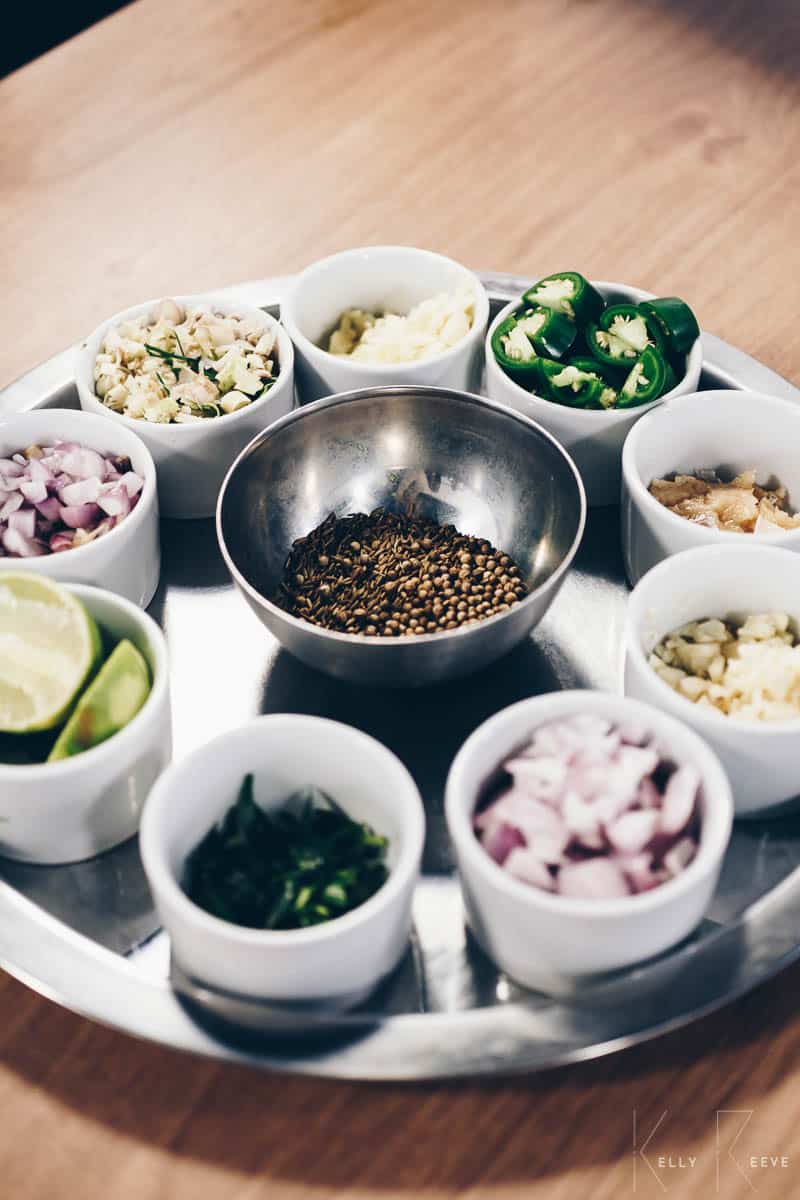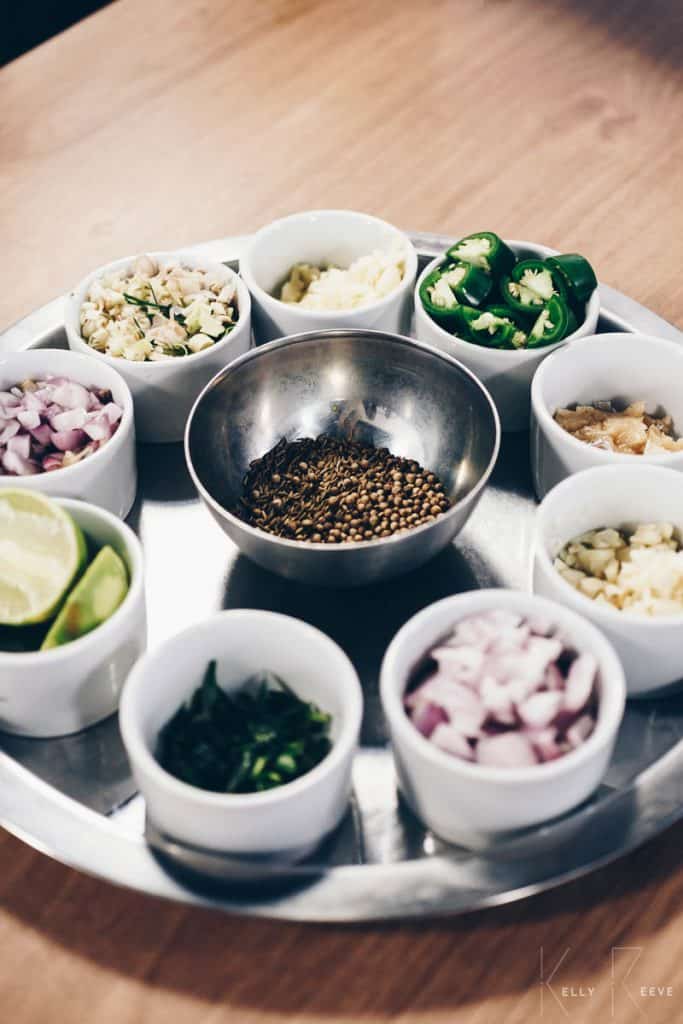 Jenius Social is an excellent way to broaden and sharpen your cooking skills. Whether it be improving your knife skills, cooking complex dishes or making that excellent curry you've been longing for. Excellent as a family activity or even as a date! I mean, what better way to get to know someone? Take a look at their website, and don' hesitate to book. These places go super-fast!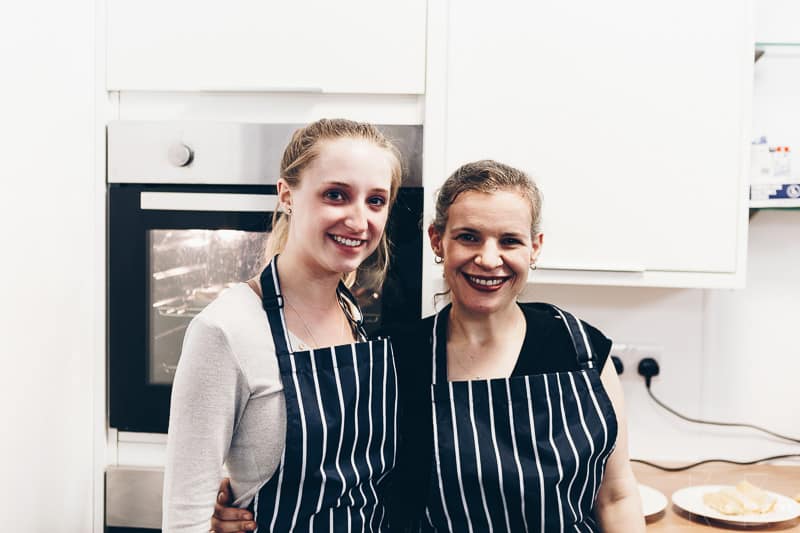 Corporate services available
Apart from the amazing cookery classes that can help you become a pro in the kitchen there are also plenty of corporate services. These will definitely spark your interest. Jenius Social is an excellent event for team building, public relation events, business meetings, business workshops or Christmas parties. There are so many choices you choose from. I think it's a really nice thought to go for a cooking class with your work colleagues. It can smoothen the inner team atmosphere and bring everyone closer together. We all know that no teams are perfect! You'll see, after attending a class and seeing your team mates in a different environment, the team performance is guaranteed to improve.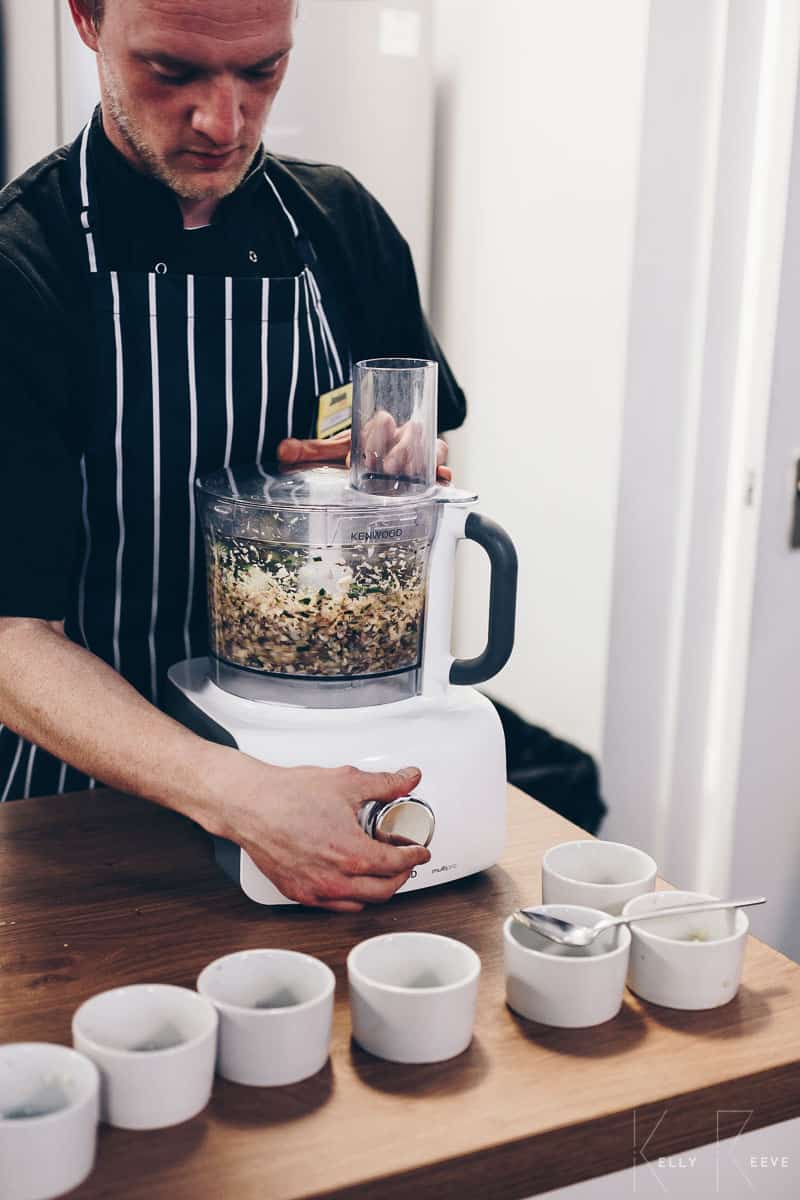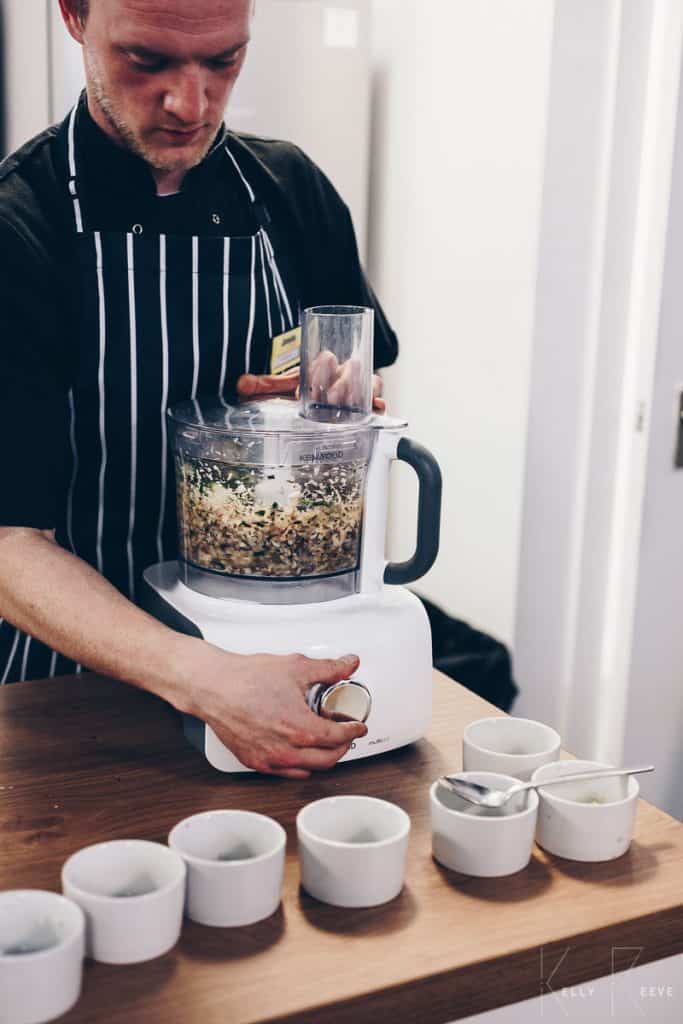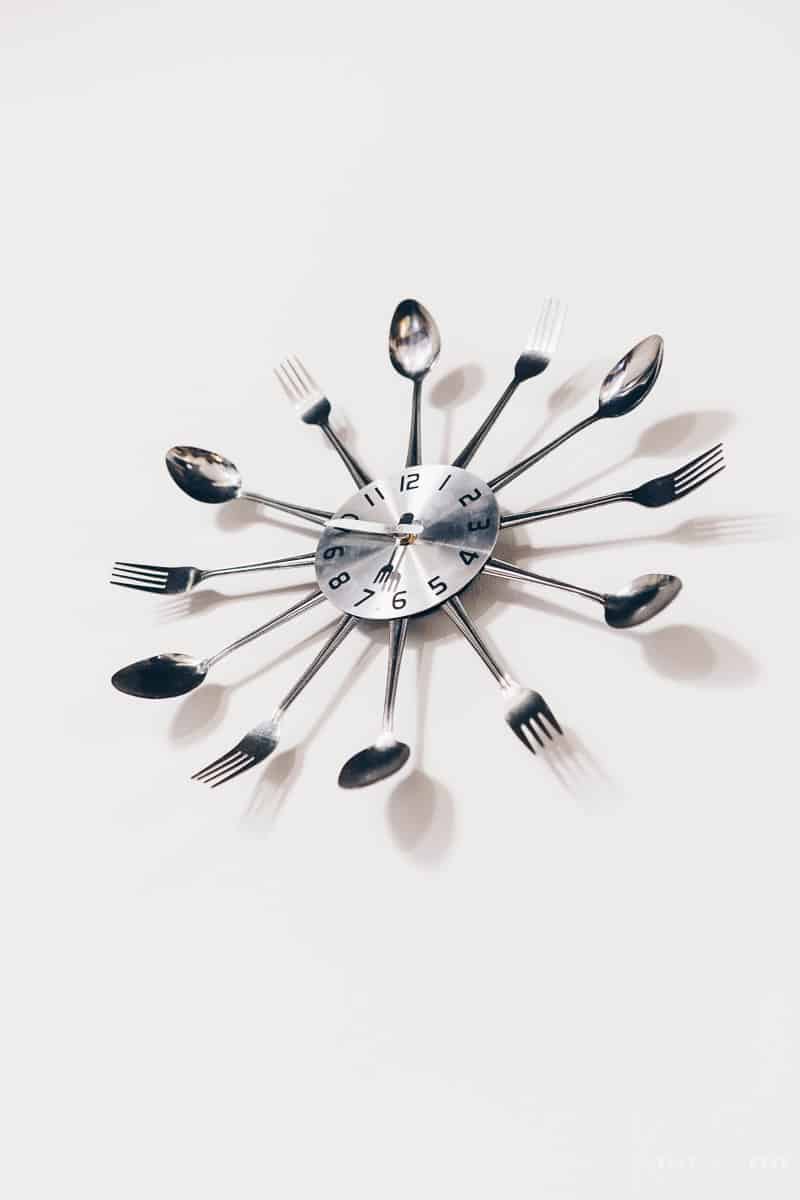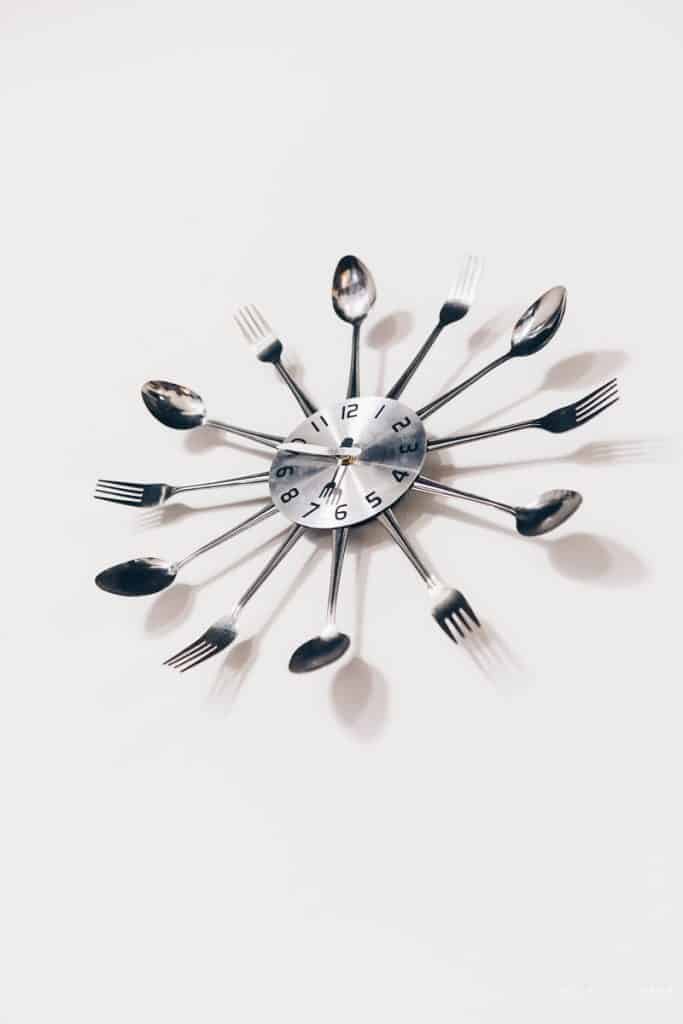 Green Thai Chicken Curry
Green Thai chicken curry is a beautiful, hearty dish. You might also know it by its Thai name, Gang Kiew Wann. Wann in Thai means sweet, which is pretty accurate for the green Thai chicken curry. Not because it actually tastes sweet but because in Thai the colour of the green curry is referred to as "sweet green" or what we might call light green. The combination of the green chilis, generous amounts of fresh green herbs, namely coriander and basil, together with the coconut milk, colours the dish beautifully soft green. The green curry is one of the absolute fundamental Thai dishes of all. The base is simple but can be varied in many directions, depending on what you put into it - not only in terms of spices, but also the vegetables and protein you choose.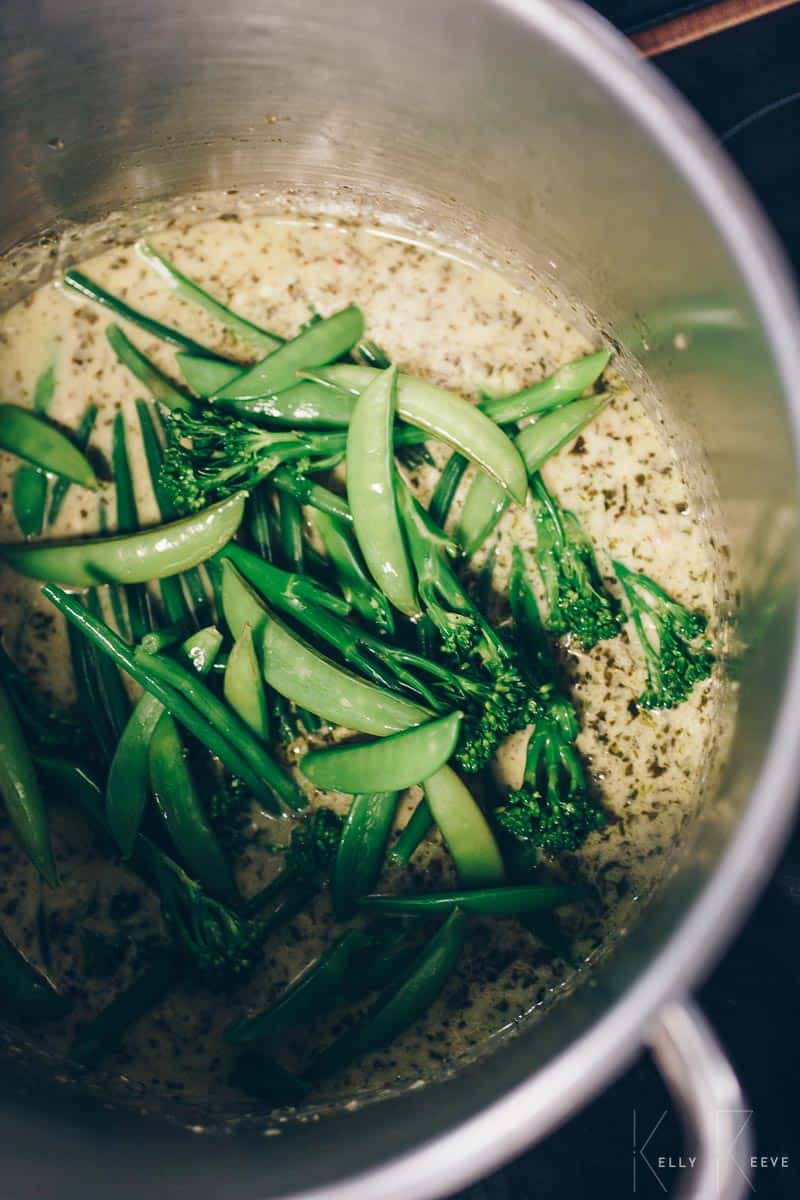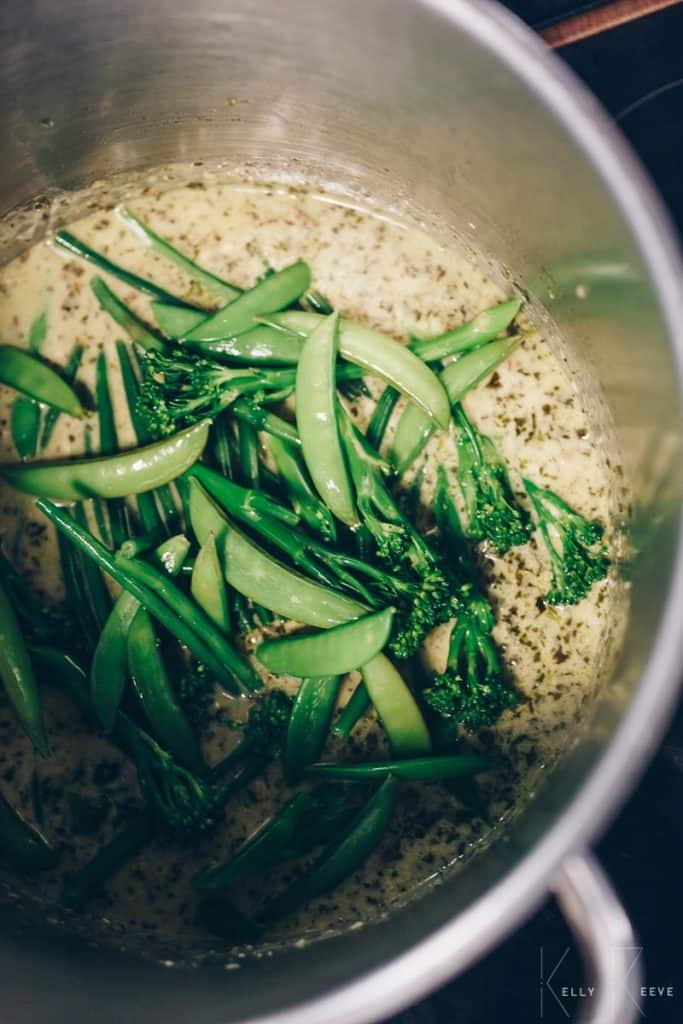 Other types of curries
There are three basic curries in the Thai cuisine: green, yellow and red. Almost like a traffic light, although you can't use that as a measure of strength. Where the green is aromatic, full of flavours and relatively spice, the yellow Thai curry tend to be creamier and more starchy. Depending on the recipe it might even taste a bit oily to you. The starchiness comes from the addition of potatoes in the yellow curry. Yep, that's right, it actually has potatoes in it!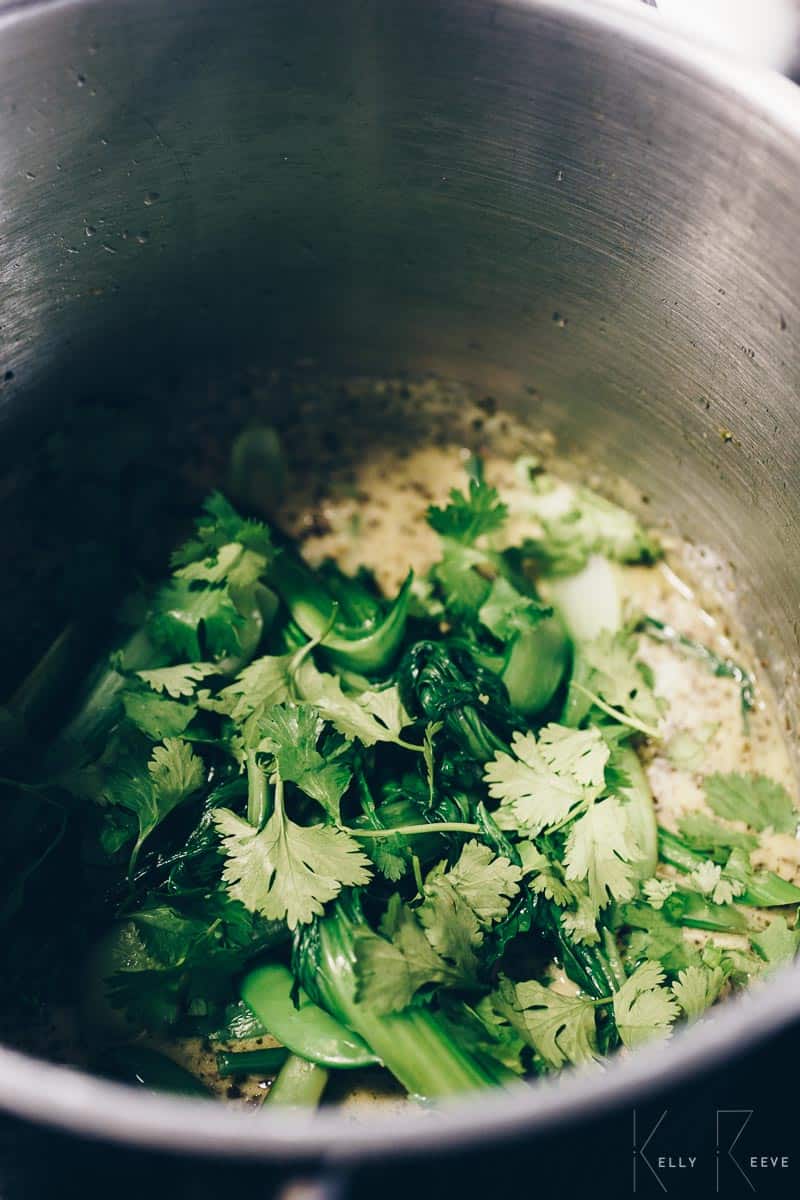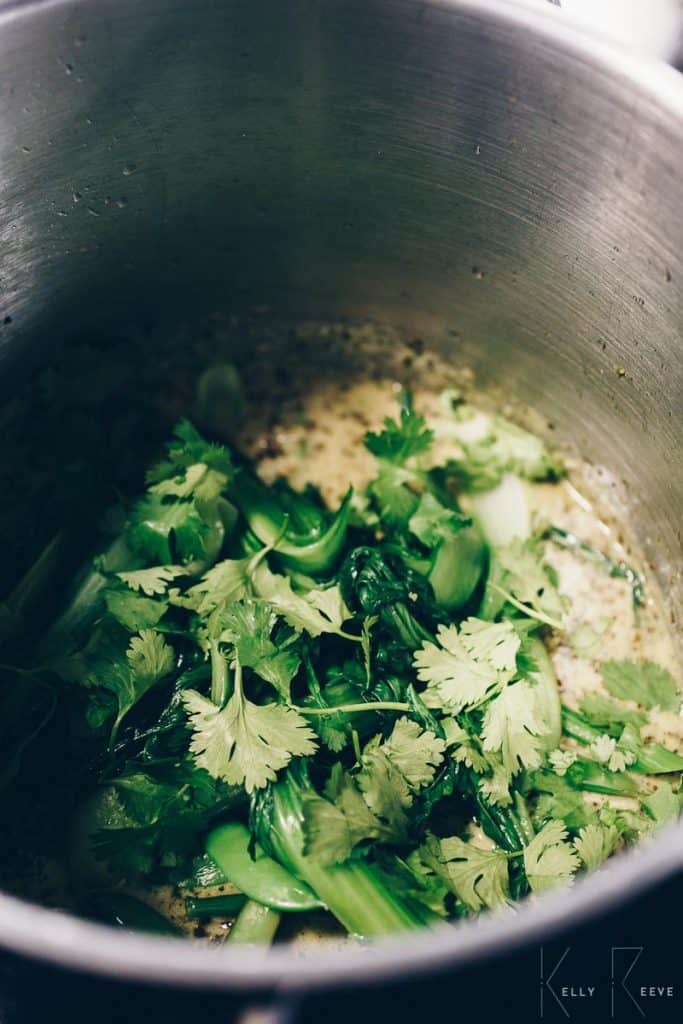 The red Thai curry takes it colour from tomatoes, red chilis, and red bell peppers. Normally the red Thai curry is a bit spicier than the two other ones, due to the plentiful addition of red chili. But not just that, it is also the curry which contains the most shrimp paste. Now shrimp paste is almost a phenomenon on its own and widely used in Thai cooking. Not only in Thailand, but also Vietnam, Malaysia and other Asian countries. It has a very specific flavour and a strong smell. It's not for everyone! Be very careful when you cook with shrimp paste as it can easily overpower the dish. Use only a tiny bit. Usually the tip of a knife is all you need for an entire curry.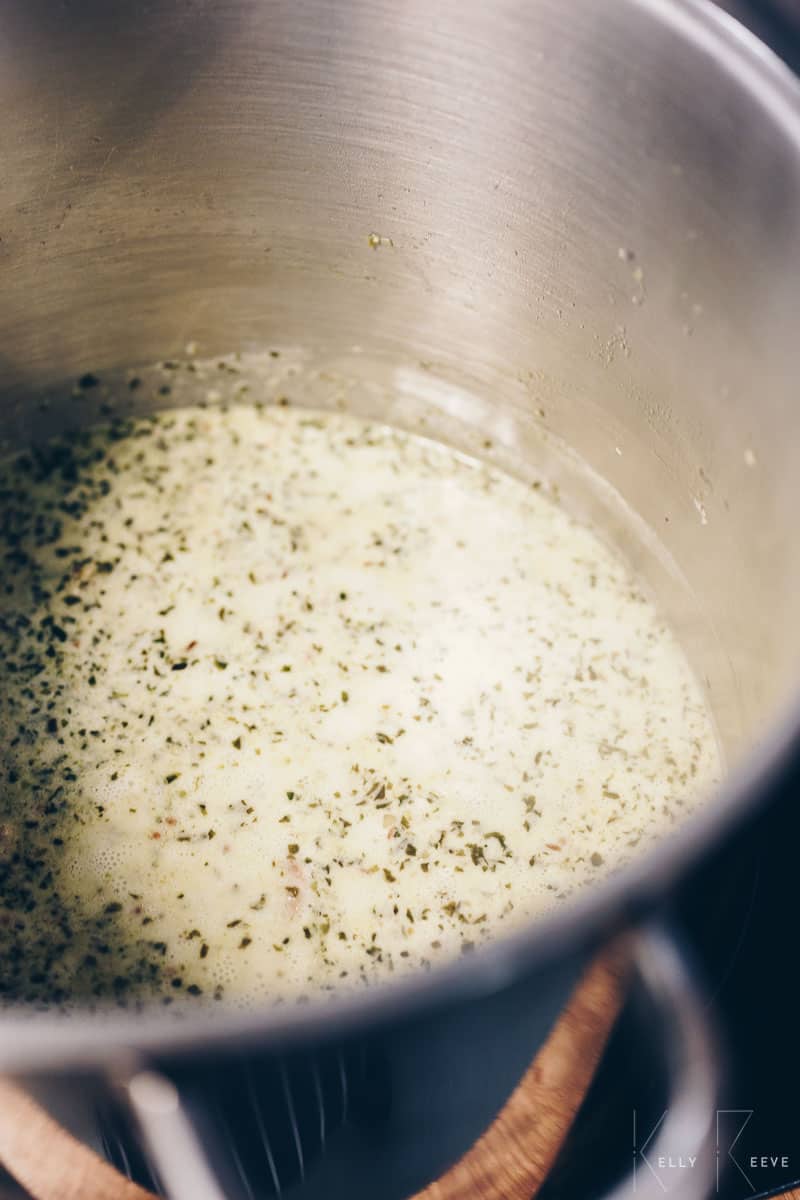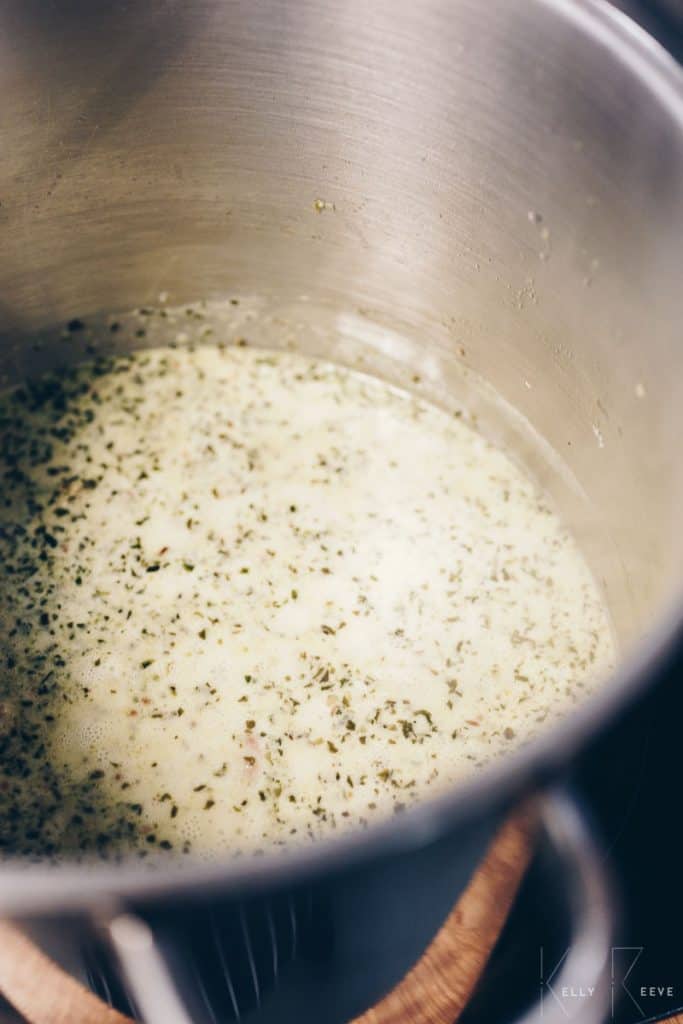 Get the most out of flavour
The more coriander leaves you put in the more aromatic the curry becomes. I like it on the mild side, so I add only the stems into the mixture. It's a tedious process to pick off all the leaves but you will have the beautiful leaves left over to sprinkle the dish with when serving. When making the curry I myself like to use shallots instead of regular yellow onions. The shallots also bring a nice aromatic sharpness to the dish. Another tip: I like to fry off the dry spices in a bit of coconut oil in the beginning. Coconut oil is healthier than many other cooking oils, and gives a lovely exotic aroma from the very start.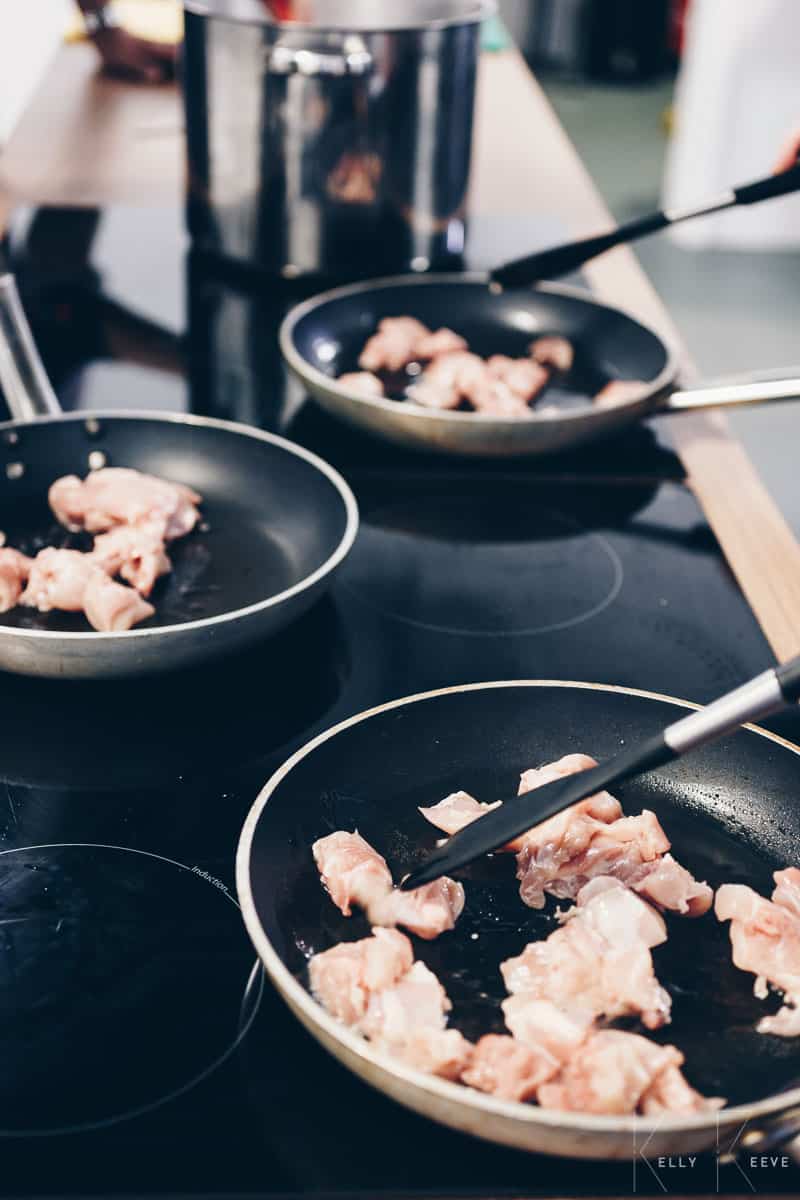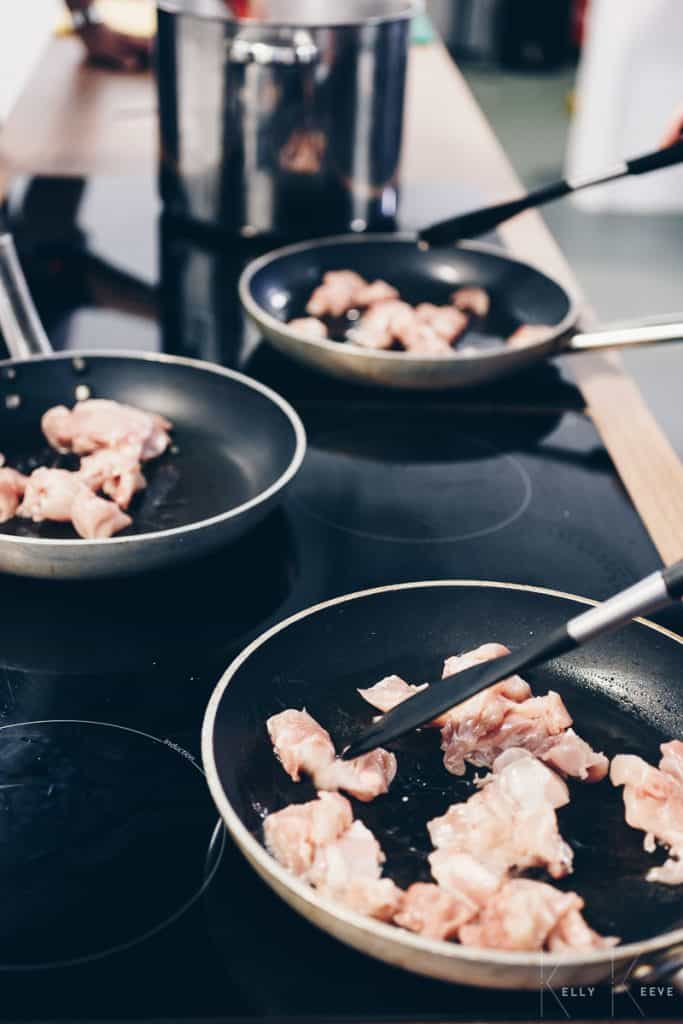 If, on the other hand, you feel like you have added too much spice, you can soften up the curry by adding a little sugar or more coconut milk. Furthermore, if you leave the curry in the fridge overnight, the spices will soften up even more.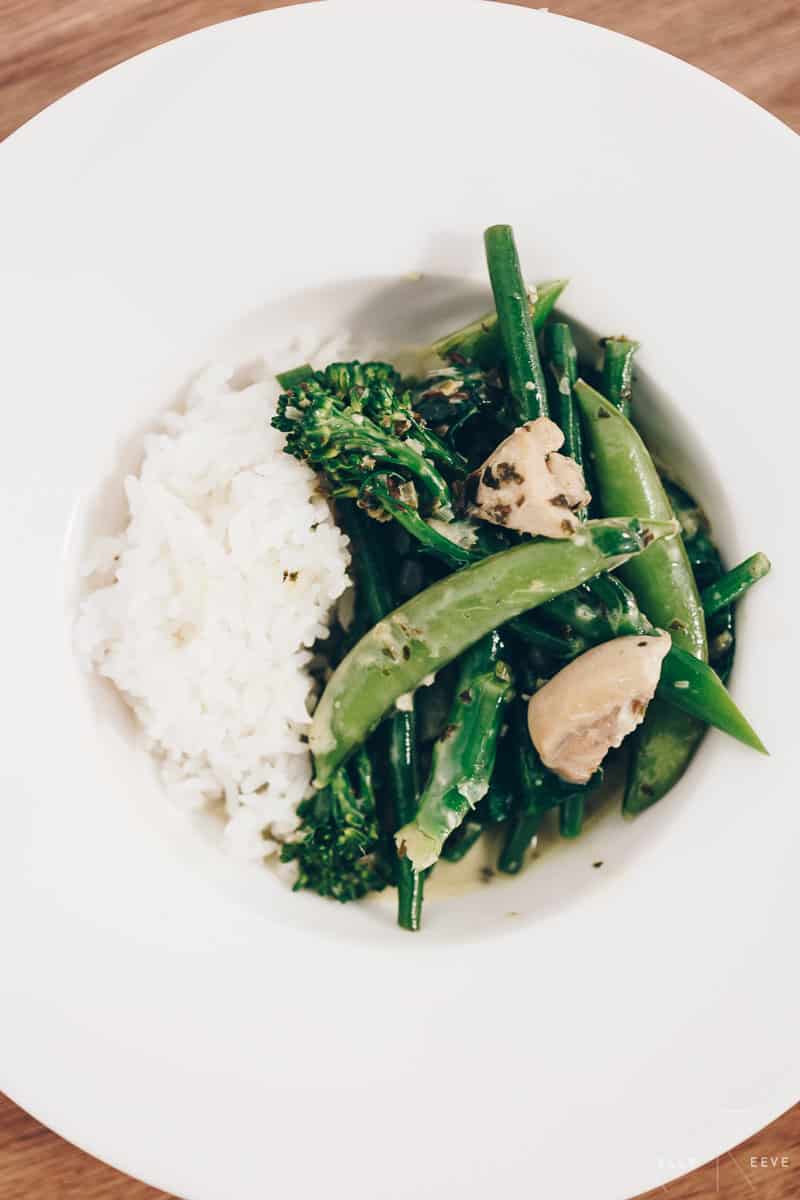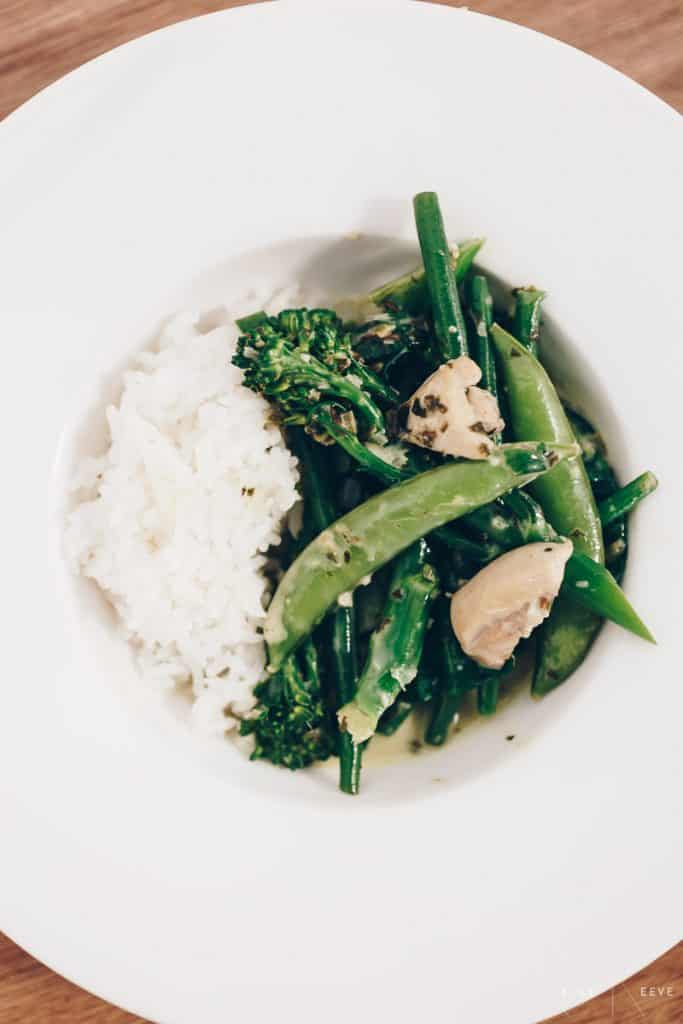 Substitutes for chicken
The green curry also works extremely well with prawns, tofu or vegetables. Put some baby corn into have some extra crunchy bits.
Print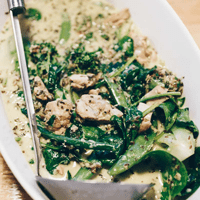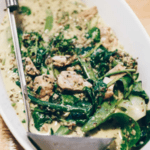 Green Chicken Curry
---
250

g

(1/2 lb) chicken breast, thinly sliced

90

g

(3oz) eggplant, cut into quarters

30

g

(1oz) mangetout

30

ml

(2 tbsp) corn oil

30

ml

(2 tbsp) green curry paste

5

ml

(1 tsp) white sugar

15

ml

(1 tbsp) fish sauce

4

kaffir lime leaves

400

ml

(1 tin) coconut cream (chaokoh)

30

g

(1 oz) Thai basil leaves (picked off stalk)

125

ml

(1/2 cup) chicken stock
---
Instructions
Heat the oil in a wok until very hot and add the pieces of chicken. Allow the chicken to colour slightly and then move around the wok until evenly coloured.
Turn the flame down and add the curry paste mixing and coating the chicken well. Do not cook over a high heat at this stage or you will burn the curry paste.
Add the aubergines and coconut cream and torn lime leaves bring to the boil.
Simmer until the aubergines are nearly cooked
Add fish sauce, sugar and stock. Adjust the flavour with more fish sauce if necessary.
Add the Thai basil leaves at the last minute.
Serve into bowls accompanied with the jasmine rice.
Prep Time:

20 minutes

Cook Time:

30 minutes
Nutrition
Serving Size:

1 serving

Calories:

515

Sugar:

6.5 g

Sodium:

1218 mg

Fat:

45.3 g

Saturated Fat:

23.9 g

Carbohydrates:

14.6 g

Fiber:

3.2 g

Protein:

16.9 g

Cholesterol:

40 mg
save the recipe to your pinterest board

A special thanks to Kelly Reeve for assisting with the recipe shoot.