There is nothing I love more than using a humble ingredient and coming up with a fantastic result. A case in point is this carrot chutney.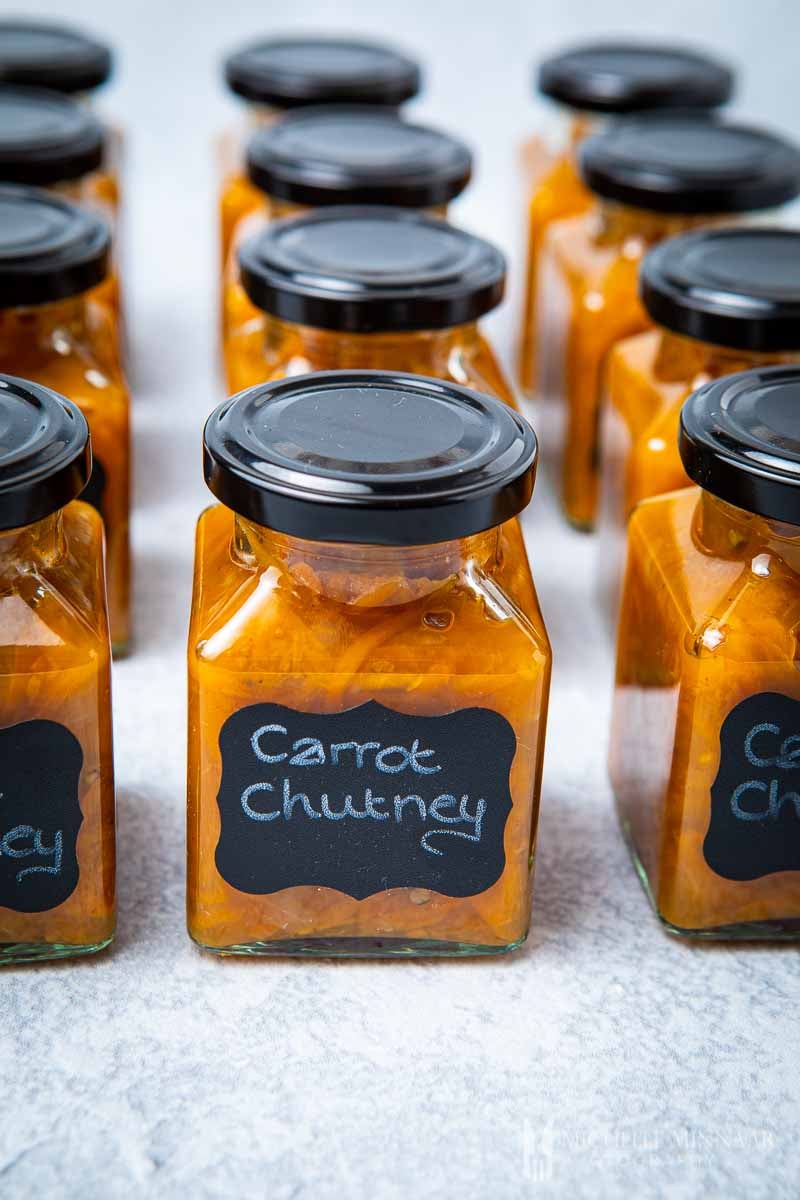 This is not your ordinary chutney recipe. It's subtle, tangy and zesty with an amazing kick to it thanks to the cayenne pepper and ginger.
It's needless to say that a homemade carrot chutney is healthy and can be used as a spread too. Buy lots of glass jars, make a large batch, and voila, you have created homemade Christmas gifts!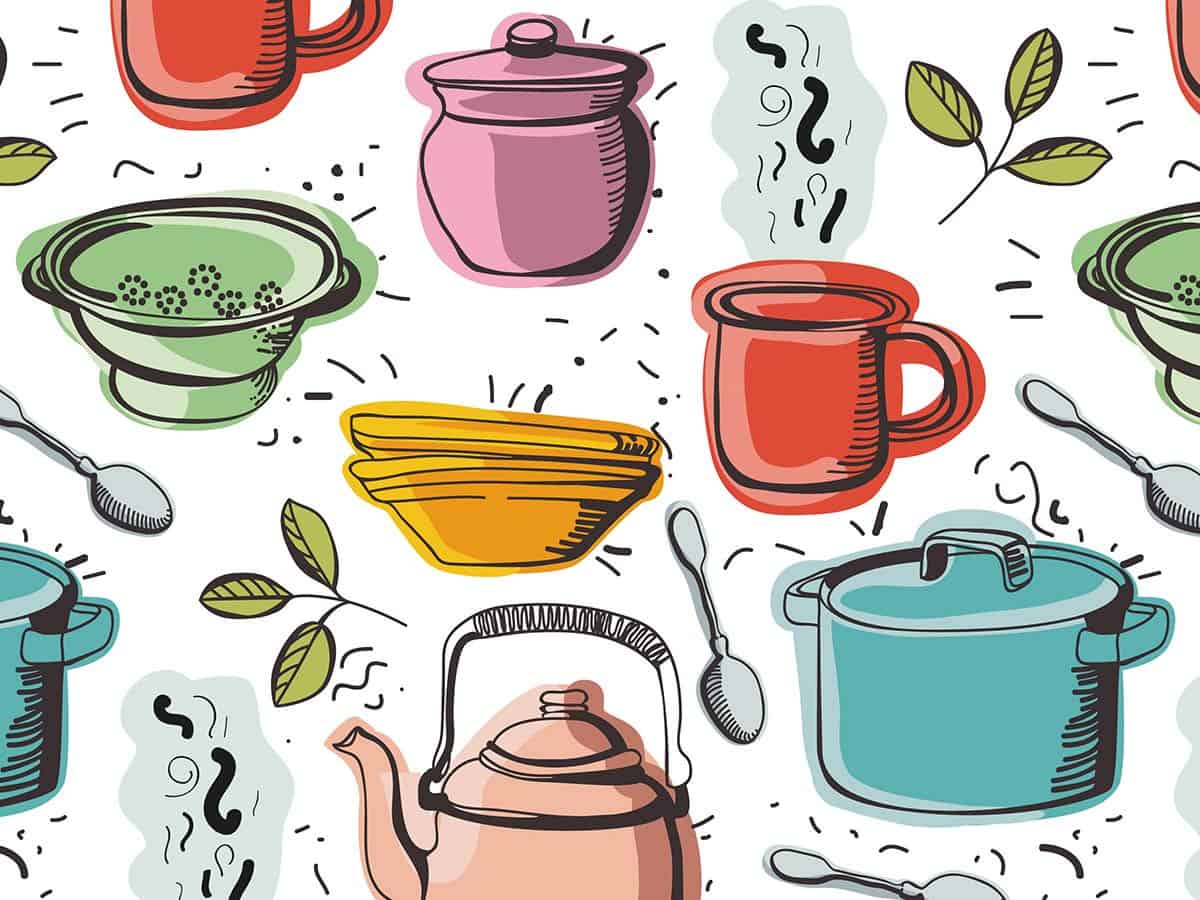 CHUTNEY EQUIPMENT YOU NEED
Check out the ultimate list to chutney making equipment. You actually don't need that much and most of the items are quite affordable!

Making your own preserves is a great and satisfying hobby. Giving the gift the lovely food to your friends and family are especially rewarding!
carrot chutney recipe
Overall, this carrot chutney recipe works with all types of recipes and can be enjoyed on any occasion. For example, you can pair the chutney with an Indian curry such as lamb karahi.
Serve it as a side dish alongside other delicious chutneys and sauces, like pakora sauce or runner bean chutney. If you're feeling adventurous, why not serve it as a starter with chicken liver pate?
However, my favourite way of enjoying this recipe is when it's served as part of a cheese platter. Listen up, cheese lovers!
This carrot chutney pairs perfectly with soft and hard cheeses. Plus, it lends a certain aesthetic to your cheese platter, especially if you serve it with fruits like figs and grapes.
Are you up for the challenge of become the master of homemade chutneys? You can start with this simple carrot chutney recipe.
grating and zesting with Microplane
Even though this carrot chutney is a simple recipe, it involves the use of many fresh ingredients. This chutney recipe calls for fresh carrots, ginger, oranges, onions, lemons, in combination with some herbs and spices for extra flavour.
Carrots give the chutney a beautiful vibrant colour which makes the chutney all the more appetising. However, the secret to making this carrot chutney recipe a doddle is to have the best equipment - a Microplane grater. forever!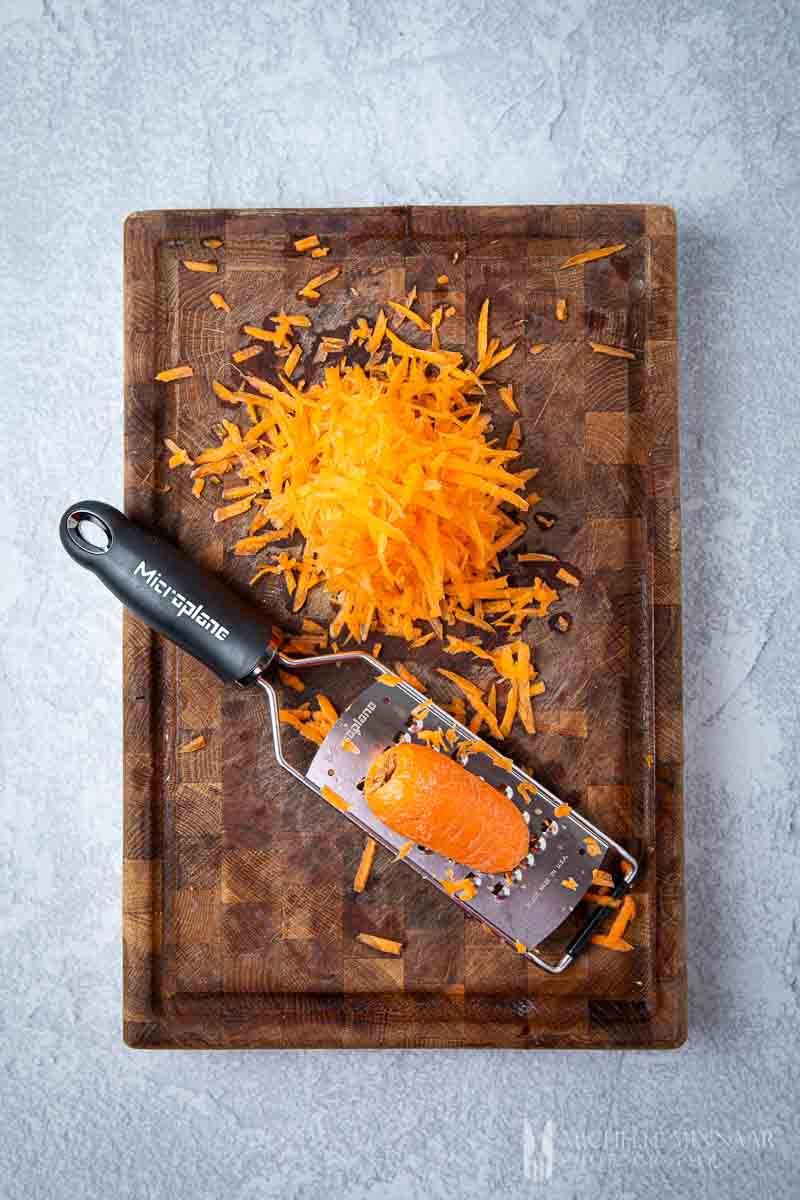 Microplane is a grating specialist that revolutionised kitchen graters. The company has over 50 years of experience in this type of technology, and I can assure you that you won't find any grater sharper than Microplane's.
Microplane is original amongst photo-edged graters, and trust me, you'll notice the difference. I used to detest the monotonous task of grating but with Microplane it was a piece of cake.
Renowned for being the sharpest in the world, the blades are manufactured in the USA. They are photo-edged and long-lasting. While grating a tonne of carrots for this recipe, I've noticed the following benefits:
I grated the carrots with minimal effort
the carrots were cut precisely
the aroma of the carrots unfolded naturally, and
the overall results were visually impressive, making the carrot chutney uniform and appealing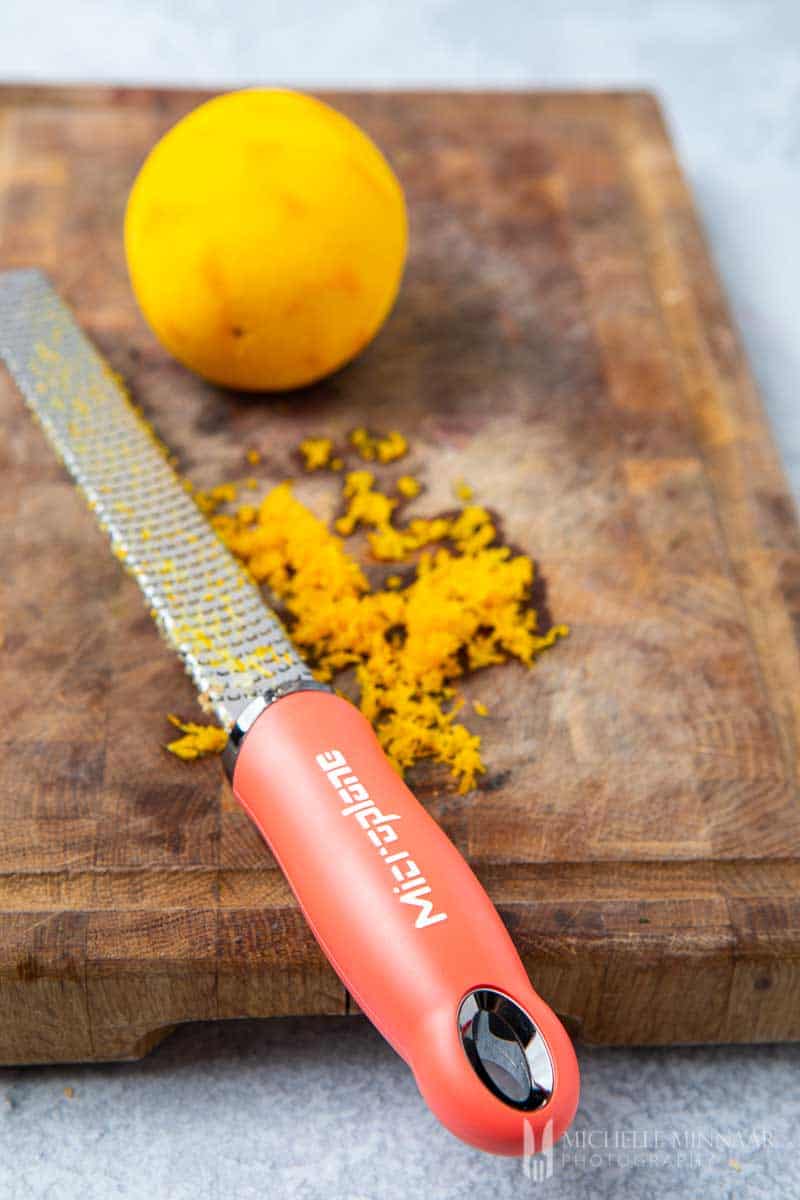 Microplane also has a Premium Classic Zester, which I used for the citrus fruit, and can use for so many of my other potential recipes.
Click here to find out more about Microplane, its unique story and its large blade selection that made history in the kitchen.
best carrots for carrot chutney
There are several types of carrots which you can use for this carrot chutney recipe. Generally speaking, carrots are usually categorised by their shape and colour.
Let's start with the traditional orange carrots, which are most commonly available. As you might have noticed, there are also various types of orange carrots.
Thin, long, thick, short, you name it. However, what intrigues me more are the carrots which have different colours.
what do different coloured carrots taste like?
Basically, all carrots are interchangeable for this carrot chutney recipe, except for one type of carrot and that is baby carrots. Although they are sweet and flavourful, they are too small to give this carrot chutney the texture you are looking for.
This is because they are not so easy to grate. Trust me, the larger your carrot, the easier it will grate.
In addition, think of the fact that you can actually want to make a larger batch of the carrot chutney.
spicy carrot chutney recipe
This is where you are in control of the intensity of the carrot chutney. This chutney recipe gets its spicy flavours from two elements, fresh ginger and cayenne pepper.
Firstly, if you want to cut down or scale up, then lessen or add more ginger, respectively. The latter adds a certain heat and pepperiness.
Secondly, you can tweak the amount of cayenne pepper used in the recipe. Alternatively, you can also consider red pepper flakes or chilli powder.
That's the beauty of making your own carrot chutney from scratch. You can control which flavours you want to max out on or omit altogether!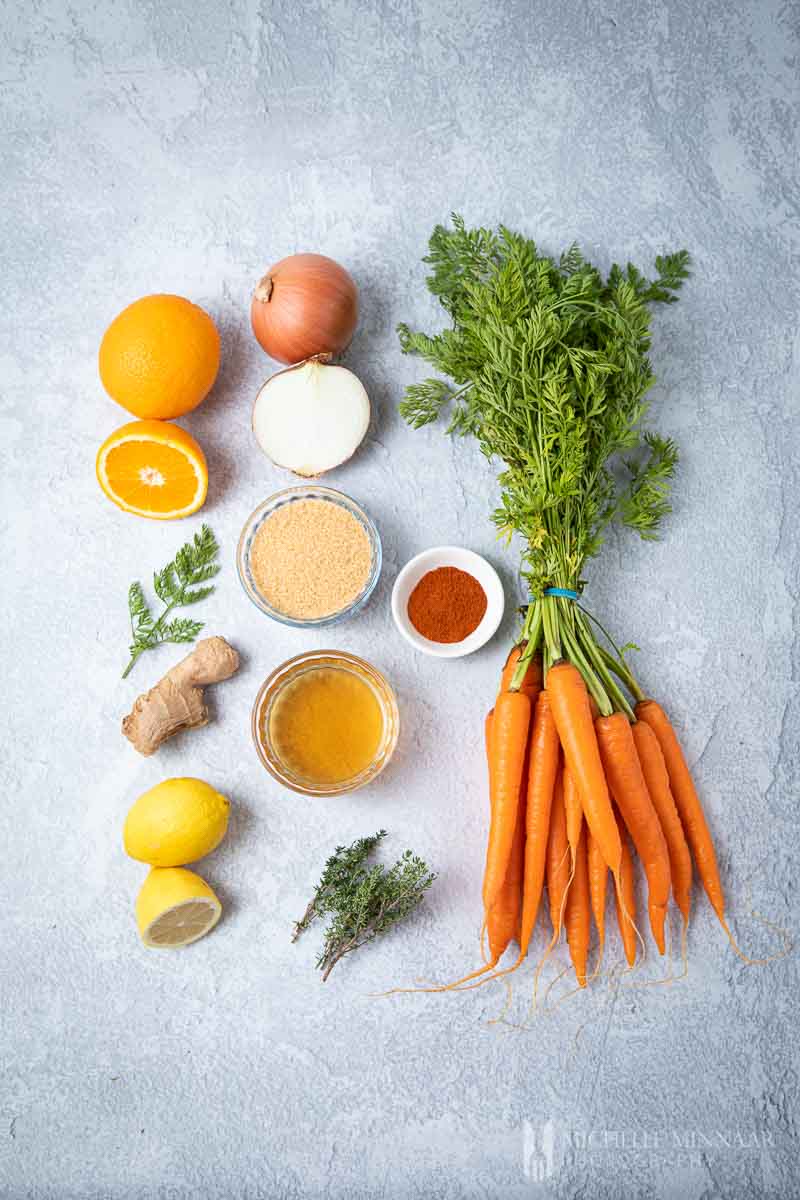 carrot chutney for sandwich
As mentioned above, you can pair this chutney with any type of recipe. One great suggestion is to use it as part of a sandwich filling. You can add this carrot chutney to these sandwiches to jazz things up a bit:
carrot chutney calories
Believe it or not, a serving of 30ml (2 tablespoons) is only six calories! This means that this carrot chutney is excellent as a flavour enhancer to other low-calorie recipes, which sometimes don't carry a lot of flavour.
For example, let's consider that you make this delicious low-calorie curried cauliflower with yoghurt. You can pair the cauliflower with a spoonful of carrot chutney to add more flavours and textures.
Nevertheless, this is why I also opt for adding this carrot chutney onto a cheese platter when I run out of my seedless blackberry jam.
In comparison to any type of jam or homemade marmalade, this chutney doesn't contain too much sugar or fructose. Hence, you can munch away at the cheese guilt-free without worrying about its sugar content.
So, forget counting calories and indulge in these addictive savoury and tangy flavours of this carrot chutney!
More Fabulous Chutney Recipes
How would you serve this carrot chutney? Let me know!
Print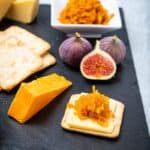 Carrot Chutney
---
Author:

Michelle Minnaar

Total Time:

1 hour 20 minutes

Yield:

18

x 250ml (

1 cup

) glass jars

1

x
Description
An easy carrot chutney recipe made with oranges, carrots, ginger & more. It's spicy, tangy and above all, delicious.
---
1.5

kg

(3 3/4 lbs) carrots, peeled and grated

3

onions, peeled and grated

90

ml

(6 tbsp) fresh ginger root, peeled and grated

750

ml

(3 cups) apple cider vinegar

750

ml

(3 cups) water

600

g

(3 cups) brown sugar

15

ml

(1 tbsp) fresh thyme, washed and leaves only

7.5

ml

(1 1/2 tsp) cayenne pepper

1

lemon, washed and zested

3

oranges, washed, zested and juiced

15

ml

(1 tbsp) salt

5

ml

(1 tsp) freshly ground black pepper
---
Instructions
Place all the ingredients in a large pot.
Bring the contents to a boil and cook for 5 minutes, giving it a stir once in a while.
Reduce the heat and let the chutney simmer gently for 45 minutes until thickened.
Ladle the chutney into sterilised jars and top with paper jam covers.
Seal the jars while still hot.
Leave to mature for at least a month in a cool dark place.
Prep Time:

30 minutes

Cook Time:

50 minutes

Category:

Chutney

Method:

Boil

Cuisine:

English
Keywords: carrot chutney, spicy carrot chutney recipe, homemade Christmas gift recipe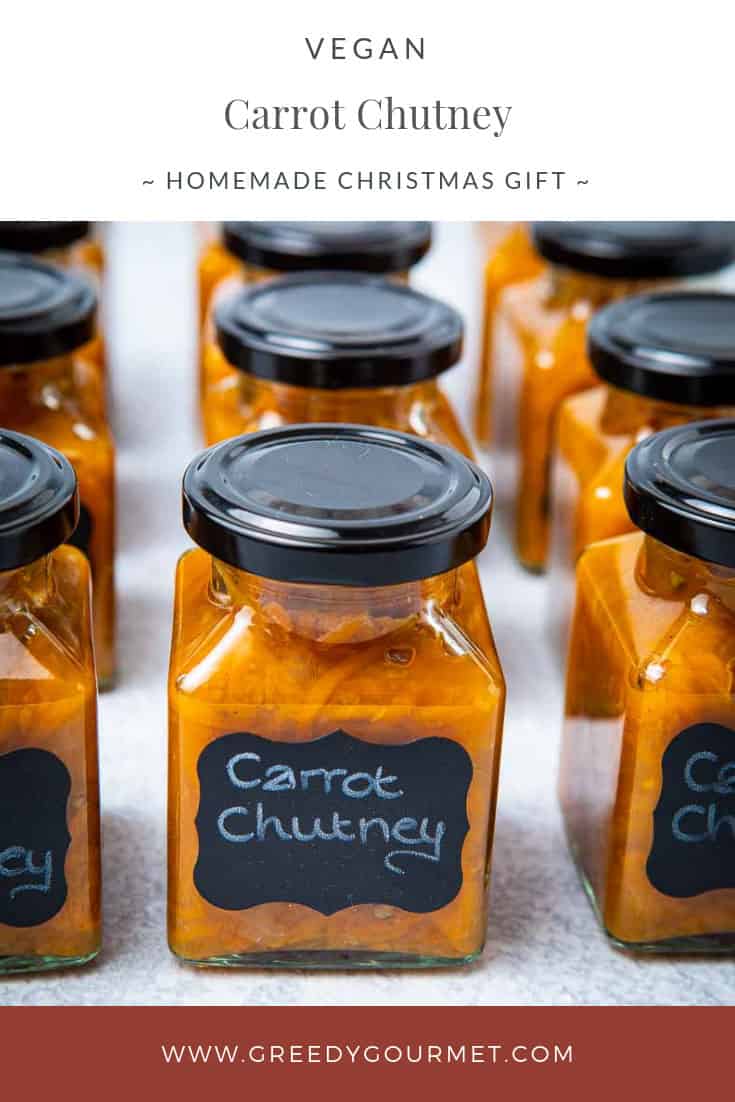 P.S. This is a sponsored post.