Do you sometimes feel tired and unmotivated to get the day started in the morning? It could be due to a lack of vitamins and minerals. So rather than solving that morning fatigue with a dose of coffee, why don't you try a healthier alternative? A super green smoothie could be just the thing you need. Kickstart your morning with a potent mixture of flavours and healthy ingredients – kale, green apples, avocado and melon.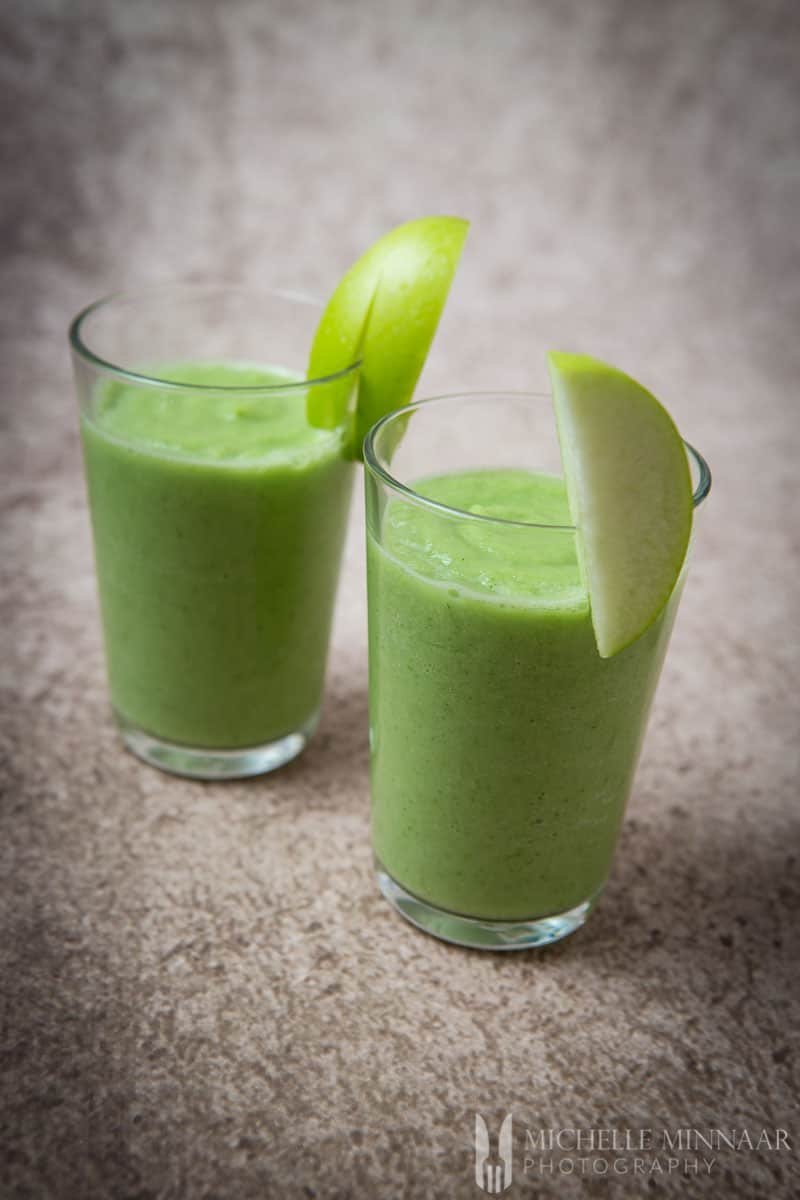 Complete your breakfast with Dorset Cereals
A smoothie makes a great start but sometimes a breakfast needs to be more substantial. In order to make your perfect nutritious breakfast complete, why not try Dorset Cereals' Gently Spiced Carrot & Apple Muesli?
It's good to have something crunchy alongside the smoothie so that you get some texture and, more importantly, fibre. This should be something equally healthy and nutritious to further boost the health benefits from the smoothie. With autumn upon us, I find the flavours of this muesli perfect – a blend of toasted oat flakes, carrot, dried fruits and pecan nuts, gently spiced with cinnamon, ginger and nutmeg. You can almost picture a walk in the countryside with the leaves falling. The best thing is that this is only one of the latest of a vast line of mueslis available from Dorset Cereals.
You can find more delicious flavour combinations on their website. At Dorset Cereals they put quality above all and it shows in the taste of the muesli, making it the ideal partner for a super green smoothie to start you day on a healthy note that keeps energised throughout the day.
Melon
With such a bitter plant as kale in the smoothie, it's important to get some sweetness as well. For this the melon is perfect with its subtle cooling sweetness for adjusting the flavour of the super green smoothie. To keep it on the green side, you can use a green or white type of melon such as the honey dew or galia melon. Furthermore, the melon provides the smoothie with a liquid base since the other ingredients' water content is lower.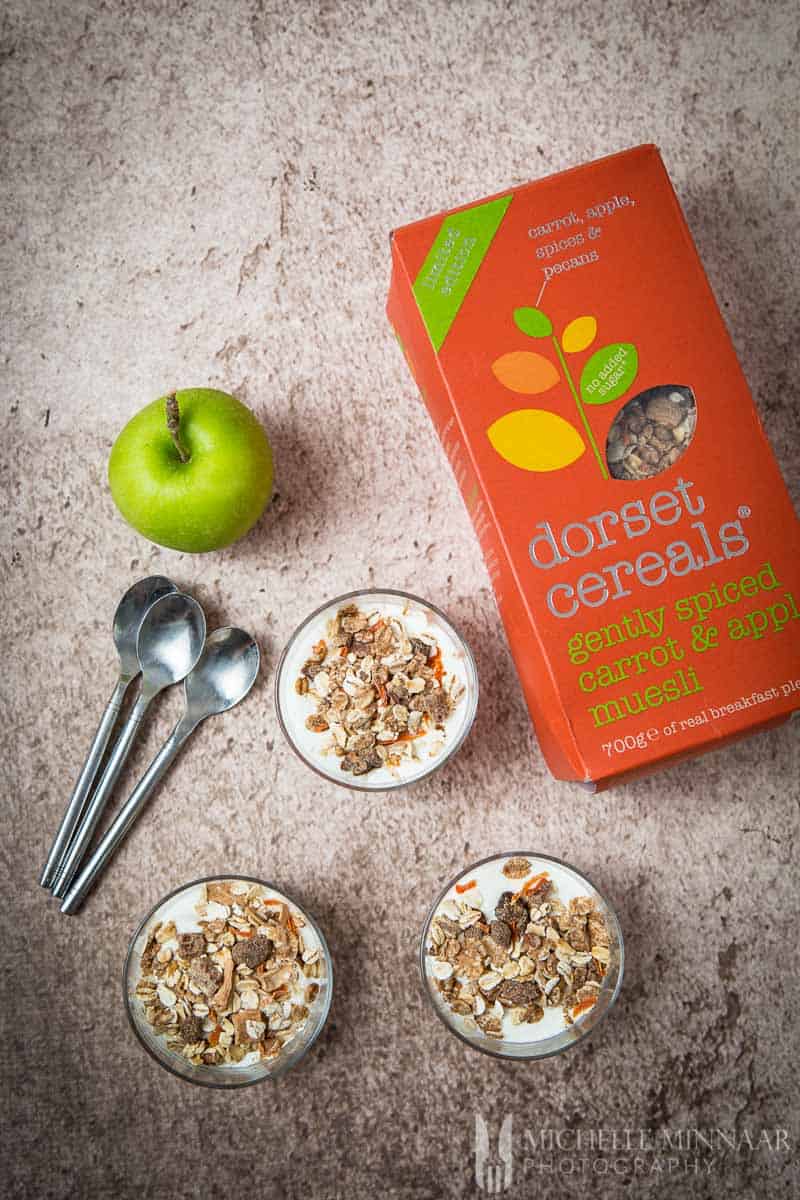 Kale
Kale is a super food and for many years it was somewhat overlooked. This however has all changed relatively recently when people became more aware of the many health benefits of kale. Kale, or leaf cabbage as it is also known as, is extremely rich in vitamins and minerals – vitamin A, C and K, plus several important minerals such as magnesium and calcium. Also, kale is loaded with antioxidants, which can strengthen your immune system and lower your cholesterol to help prevent heart diseases. It is even believed that antioxidants provide an important defense against cancer!
Tests show that antioxidants also act as an anti-depressant. So if you feel gloomy on Monday morning, maybe all you need is to kick off the day with smoothie containing kale. Some of the lesser known minerals that can also be found in kale are lutein and zeaxanthin. These two minerals help to preserve your eyesight. Studies show that frequent consumption of these minerals can significantly lower your chances of suffering from cataracts later on. This vegetable is definitely going to play a bigger role in my kitchen from now on.
Getting the mix right
The super green smoothie consists of kale, green apples, avocado and melon; each playing a role to the complete smoothie. The kale is quite bitter and need some sweetness to make the smoothie more palatable. This is where the melon comes in. The avocado adds body and richness to the mixture and the apple adds some acidity and different kind of sweetness than the melon. This helps cutting through the richness of the avocado and over all balancing the flavours of the other three ingredients. If you don't like apples, you can also adjust the flavour with a little bit of lime or pineapple juice. Just be careful not to overdo it.
Variations
The best thing about smoothies is that you can vary them almost as much as you like. So if you want to make it even greener, you can add a handful of spinach in there. Spinach is also one of the super foods so that would only further boost your health. Sometimes, I like my smoothie to be just a little bit more on the savory side, so I put less sweet fruit in there and add just a drizzle of olive oil and a handful of fresh parsley. It really gives a rather different result, but I quite like it.
Another thing you can vary is of what type of fruit you use as sweetener. I think the melon is perfect for the job, but why not experiment a bit and try another type of melon? Or how about replacing both the melon and the apples with fresh pineapple? Fresh pineapple also adds this delicious combination of sweetness and acidity. You will need this if the base of the smoothie is from more bitter ingredients, such as kale or spinach. Pears are another favourite of mine for making smoothies. They are sweeter and less acidic than apples, so you will need a little lime juice to balance it out. Plus, it adds that nice texture. Of course, this is a matter of taste, but I don't like my smoothies to be overly sweet. Please let me know your favourite combination and leave a comment below.
https://www.greedygourmet.com/recipes-by-dish/pineapple-avocado-smoothie/
https://www.greedygourmet.com/recipes-by-cooking-times/30-mins-or-less/mixed-berry-orange-smoothie/
https://www.greedygourmet.com/recipes-by-course/pomegranate-mint-smoothie/
Print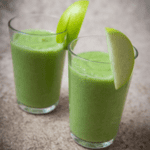 Super Green Smoothie
---
350g

(½) melon, peeled and pipped

1

Granny Smith apple, washed and core removed

60g

(½) avocado, peeled and pitted

30g

(

1oz

) kale, washed
---
Instructions
Place all the ingredients in a high powered blender and process until smooth.
Notes
If you find you have a lot of leftover kale, don't let it go to waste! Why not try my blanched kale recipe to use it all up?
Nutrition
Serving Size:

1 serving

Calories:

186

Sugar:

25.5 g

Sodium:

37 mg

Fat:

6.4 g

Saturated Fat:

1.3 g

Carbohydrates:

33.8 g

Fiber:

6.5 g

Protein:

2.8 g
save the recipe to your pinterest board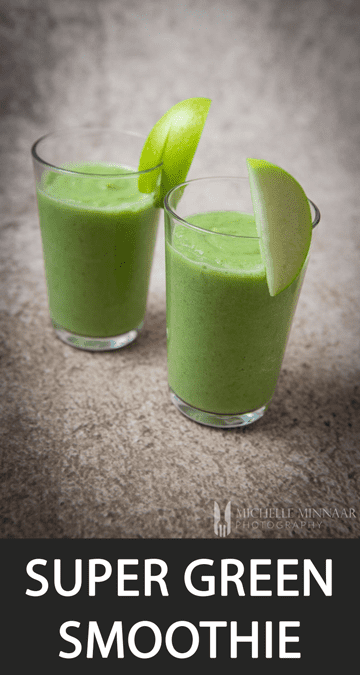 P.S. This is a sponsored post.