A South African fridge tart that will knock your socks off and send your taste buds into overdrive, this peppermint crisp tart is soon to take on legendary status in your household.
A crumbly biscuit base, velvety soft caramel cream topping, finished off with grated peppermint chocolate... pure heaven! It's a delicious creamy dessert is something you really need in your life!
Why you'll love this recipe
This is a fabulous fridge tart, meaning it all sets in the fridge. As with a no bake cheesecake, there's no oven baking to be done, making everything simple and stress free.
It's a South African dessert with iconic status in its homeland and a growing popularity worldwide.
Peppermint crisp tart is the perfect decadent dessert for a backyard BBQ, braai or dinner party
Equipment needed to make this recipe
Here's a list of some important pieces of equipment that will make this recipe a breeze:
Large dish – as this is a fridge tart, you'll need the proper container in which to chill it. The one I used for this recipe was 25 x 20 x 7cm (10 x 7.5 x 3in).
Ramekins – if you'd rather serve this dessert in single containers, you can leave it to set in individual ramekins.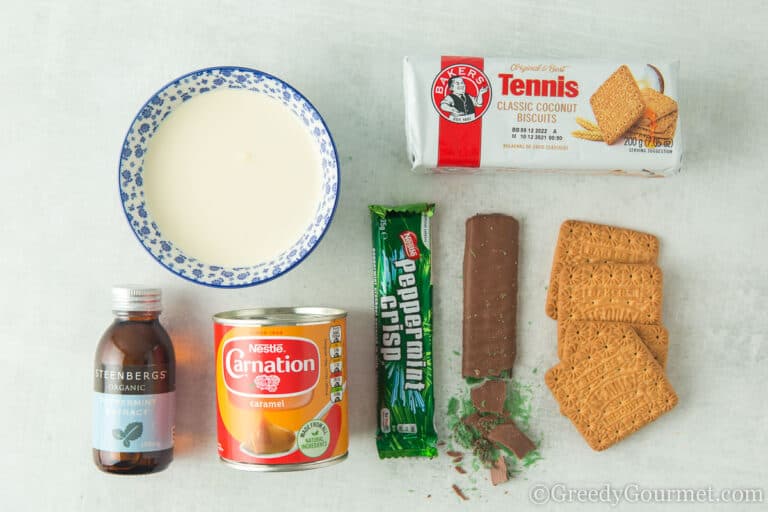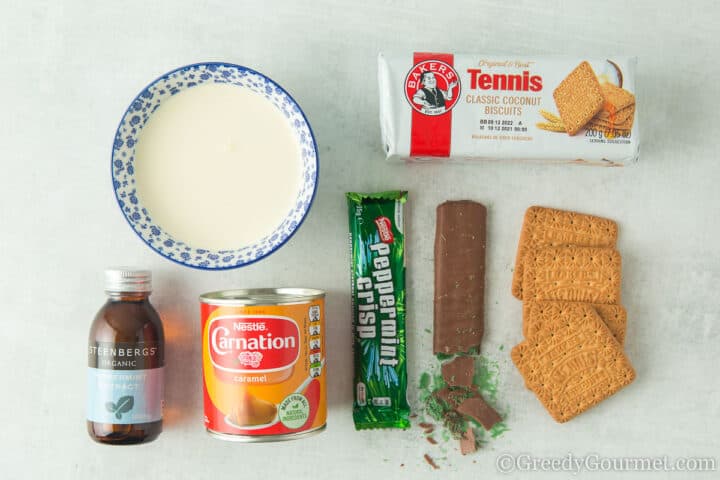 Ingredients needed to make this recipe
There are also a few key ingredients you'll need for this peppermint crisp tart recipe:
How to make peppermint crisp tart
Whip cream until soft peaks form.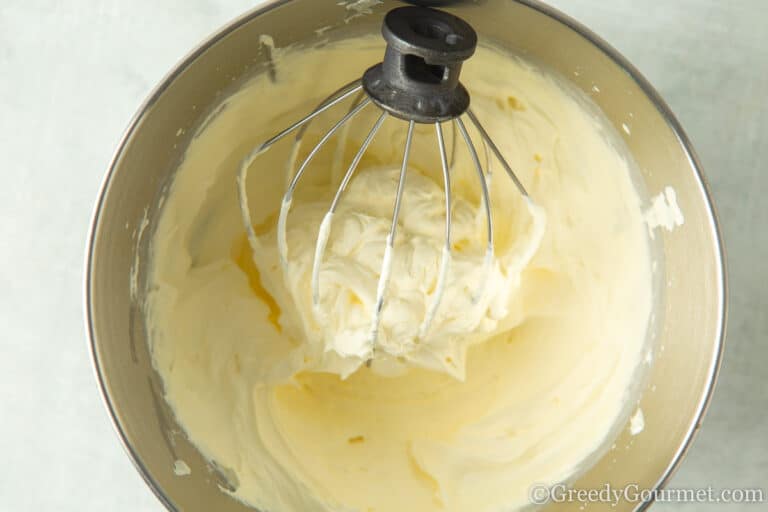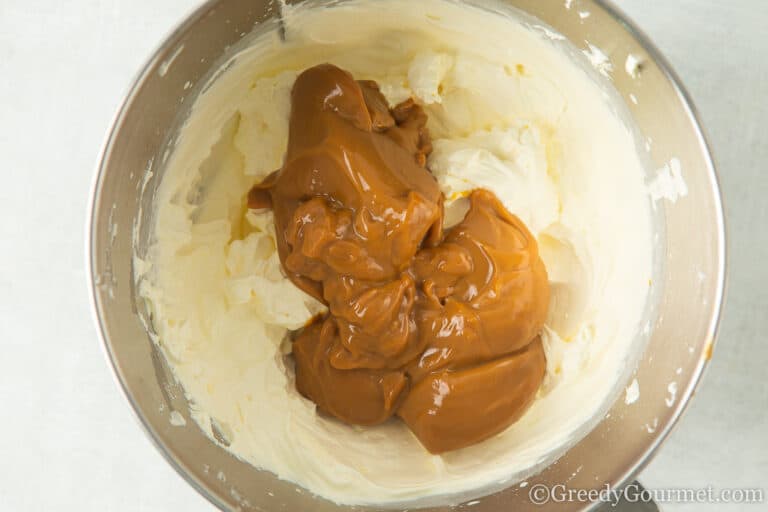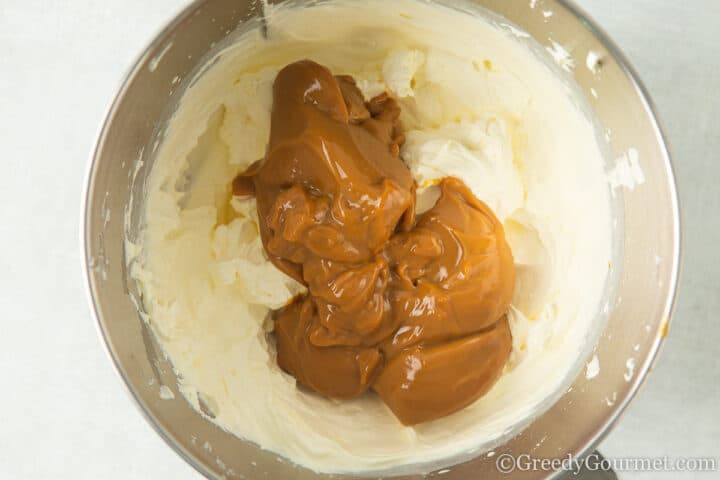 Add the caramel and peppermint essence.
Gently fold until everything is well incorporated.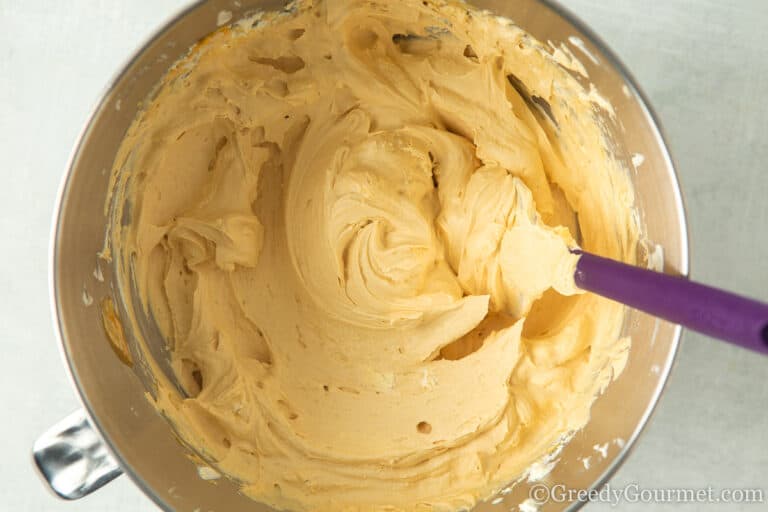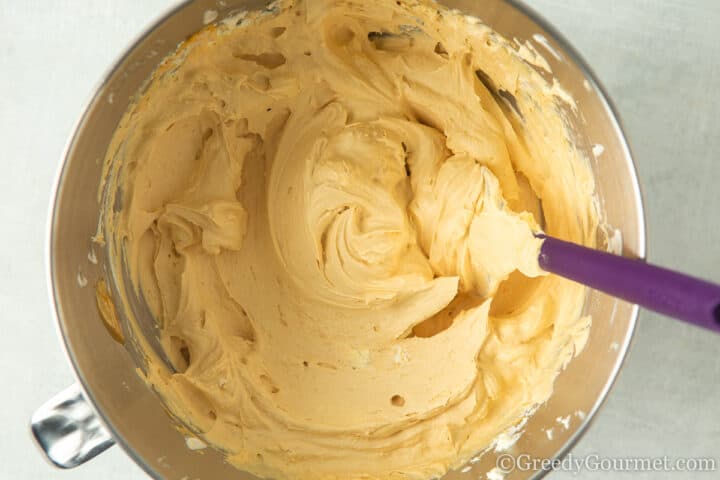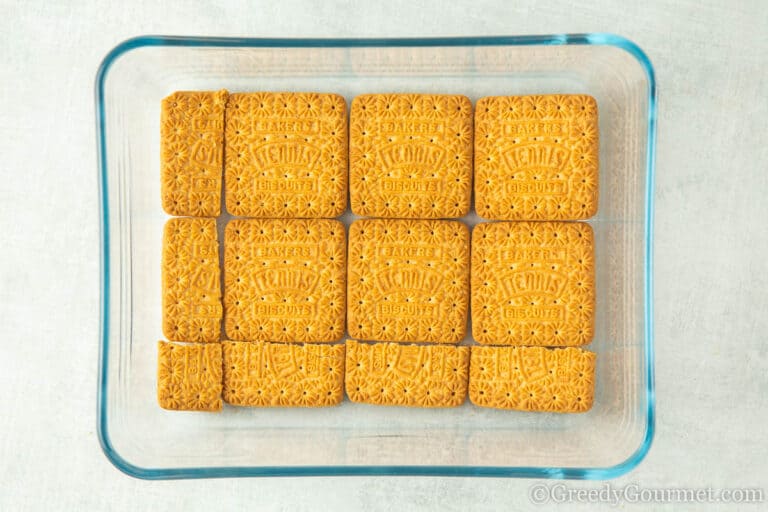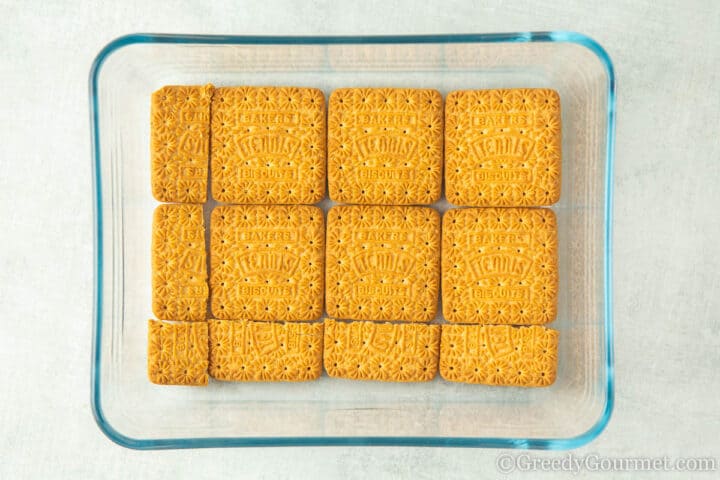 Add a single layer of Tennis biscuits at the base of the container.
Add an even layer of the caramel filling.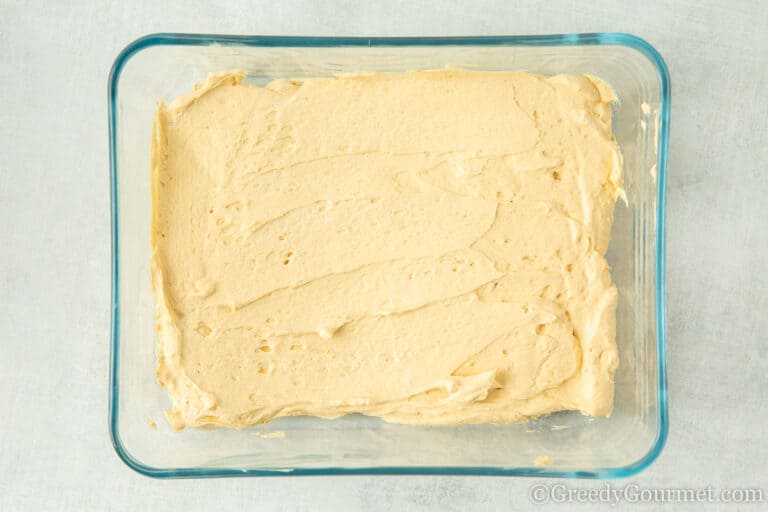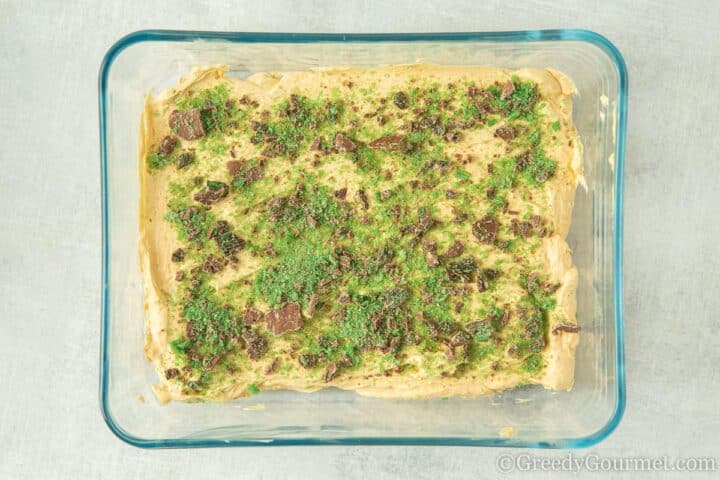 Sprinkle with crumbled Peppermint Crisp. Repeat the process and end with the chocolate topping. Chill. Enjoy!
Top Tip
Make this recipe in advance! It's perfect for whipping up a day or two before a big party, giving you plenty of time to make other dishes on the day.
Variations to this recipe
Make it sweeter
If the caramel cream isn't sweet enough for you, add a bit of caster sugar until the desired sweetness is achieved.
Make it less sweet
Tone down the caster sugar for a less decadent sugary taste.
Add decorations
Want to make this fabulous fridge bake extra special? Decorate with sprigs of fresh mind and a sprinkle of desiccated coconut.
Give it an ice cream twist
Instead of the double cream, you can make it even more refreshing and opt for peppermint ice cream.
I've got an excellent Italian gelateria in mind, where I have access to excellent artisan peppermint ice cream. I believe the ice cream man uses chunks of After Eights, which makes the ice cream so smooth and cooling. In my opinion, this peppermint ice cream will give your peppermint crisp tart the perfect twist.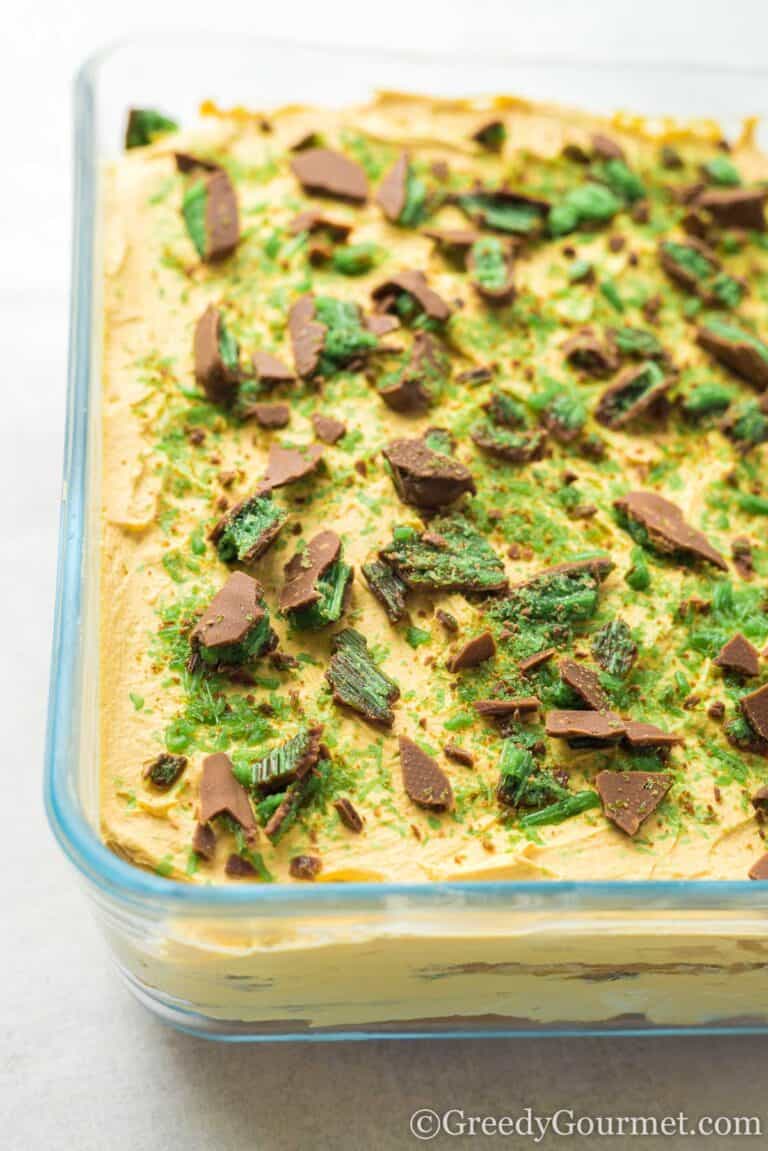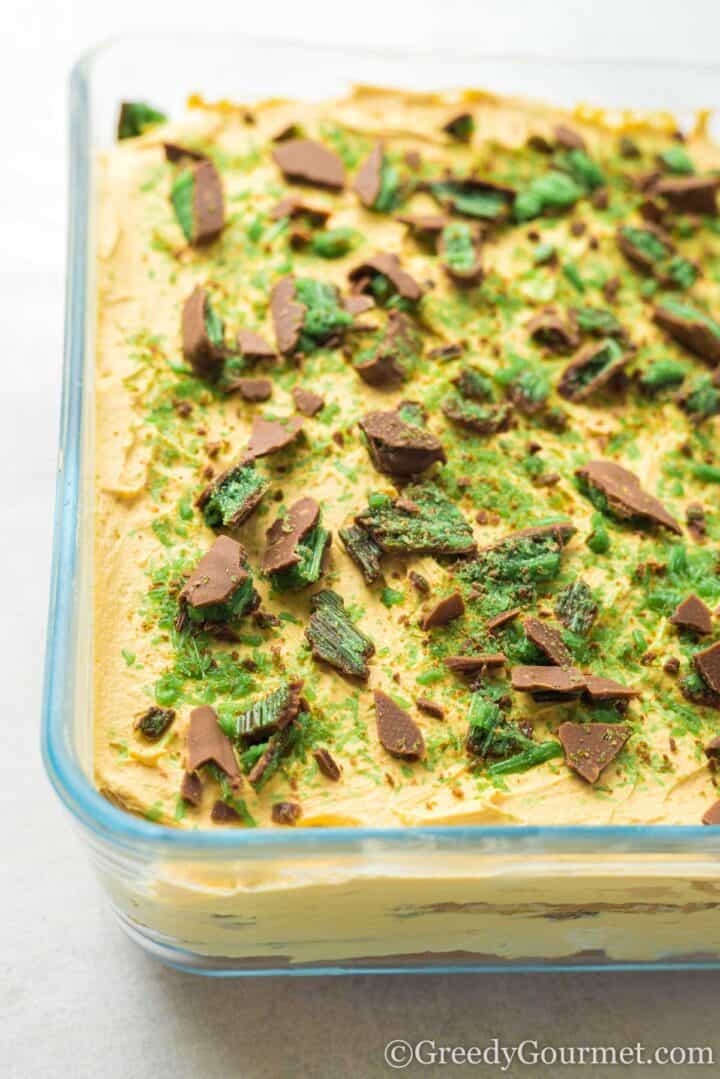 Make it vegan
First, to make this a vegan peppermint crisp tart, use a vegan cream alternative. There are varieties which you can purchase in stores or on Amazon. Just check out these excellent alternatives:
I recommend the coconut variety.
Also, don't forget to ditch the caramel or find a vegan caramel as well as vegan biscuits.
I am telling you, any dessert can be made into a vegan or non-dairy version. Just check out my dairy free waffles or vegan sweet potato pancakes.
Popular substitutions
If you can't get hold of Tennis biscuits, the best alternative in the UK is Nice biscuits. McVitie's coconut rings and Shirley Coconut Biscuits are also good options. If you can't get coconut biscuits, digestive biscuits are your last option.
Australia has now brought out a Peppermint Crisp, which is more or less the same thing as the original South African version. Alternatively, use a mint chocolate such as Peppermint Aero or Cadbury's Mint Crisp. Other mint chocolate will do.
Use tinned Carnation Caramel condensed milk or dulce de leche if you can't find tinned caramel.
You can use whipping cream in place of double cream.
Top Tips
Don't over-whisk the cream. If you do, it'll start to turn into butter! Whip it until stiff peaks begin to form.
Don't skimp on chill time. Four hours is a good amount, although if you can chill it overnight it will be even better.
Be sure not to crush the biscuits up too much. Otherwise, you'll end up with a very sandy texture and you'll take away the crunchy bite. Make sure you don't lose that.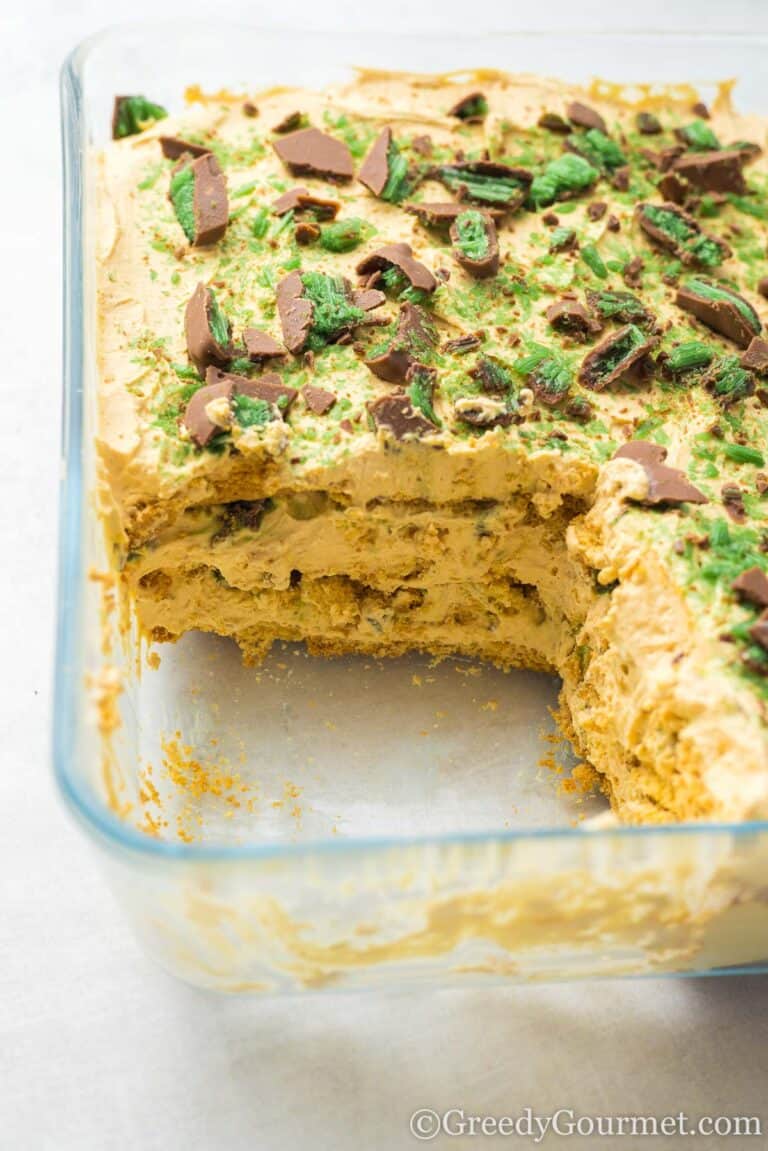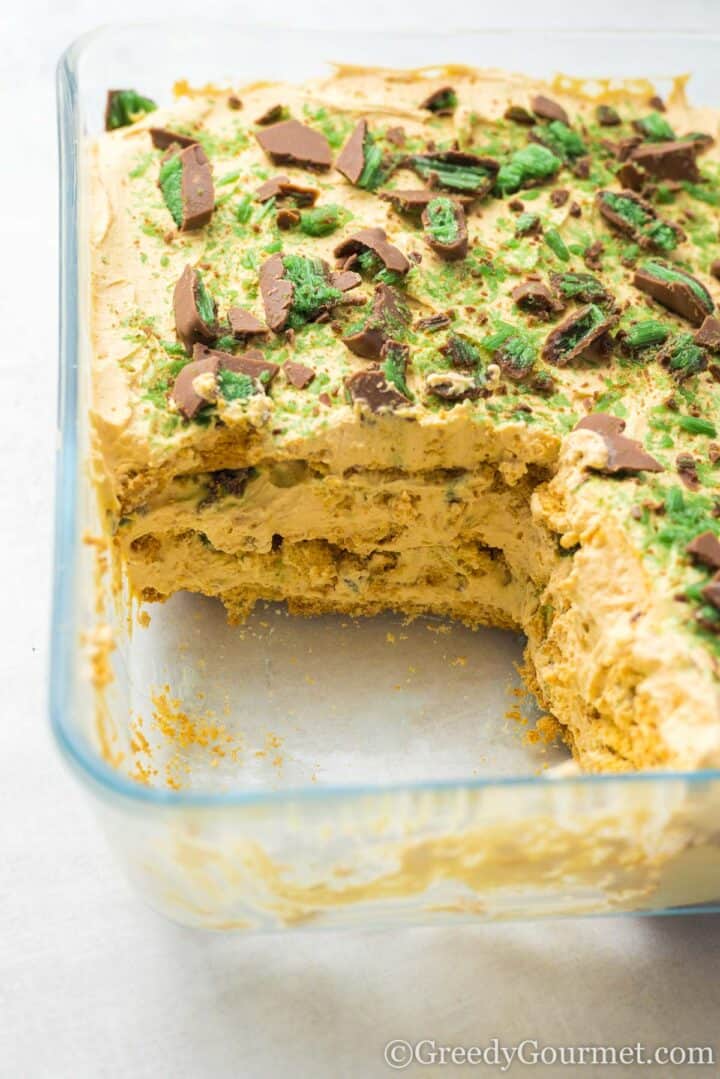 What exactly is peppermint crisp tart?
A peppermint crisp tart is just what you need on a warm day to cool off. It contains layers of caramel, a traditional South African biscuit called Tennis biscuit, Peppermint Crisp (a South African mint chocolate invented in the 1960s), double cream and peppermint essence. Assemble these in layers and you are left with one elegant and easy dessert.
Peppermint crisp tart originated in South Africa. It's a truly decadent sweet and creamy dessert, with the crispy coconut flavoured biscuits at the base, followed by whipped cream and caramelised condensed milk and grated peppermint crisp chocolate.
These layers are continued to form a dense and delicious dessert. The creamy caramel mixture soaks into the biscuits to form a cake-like consistency.
Don't let the double cream put you off from trying this South African dessert. The peppermint adds a certain refreshing surprise that you won't find elsewhere. For a sweet alternative, you can serve it along this traditional British Eton mess.
What is a Peppermint Crisp?
Peppermint Crisp chocolate is a popular chocolate bar that originate from South Africa. It was invented in the 1960s and is made up of a crispy peppermint cylinder filling with a milk or dark chocolate coating.
What are Tennis biscuits?
Tennis biscuits are traditional coconut tea biscuits made in South Africa. They've been manufactured since 1911 and are made of butter, desiccated coconut and golden syrup.
Why can't you get certain South African products in the UK?
For those of you who import stuff from South Africa to the UK, listen up! There is an EU regulation that prohibits all South African products containing dairy from entering the UK.
What does this mean?
No biscuits, chocolates, etc., which makes it hard to get the ingredients you need for this recipe if you're in the UK.
The EU regulation only allows milk from a specific list of countries. You can read more about it on the European Commission's main website.
Unfortunately, Brexit hasn't changed a thing and many South African products are still unavailable in the UK.
Although this recipe calls for peppermint crisp, you can get very creative to recreate this traditional favourite using British ingredients. While no chocolate even closely resembles peppermint crisp, there are dark mint chocolate and coconut biscuits available.
With a little help from some peppermint essence, you can really replicate that traditional South African peppermint crisp taste! The upside to this exercise was that I've now proven that this recipe can be recreated without needing to source the specific South African ingredients!
In addition, you can also opt for using Mint Aero chocolate – you know – the one with the air bubbles inside it. It's also a pretty good alternative, but the chocolate is not so dark.
Can I use single cream?
No, you'll need to use double cream for this recipe as single cream won't thicken properly.
How do you store peppermint crisp fridge tart?
Well, the name's a bit of a giveaway! Obviously, the best way to store peppermint crisp tart is in the fridge.
Can you freeze peppermint crisp tart?
Yes you can. Transfer your peppermint crisp tart to an airtight container. You can keep it for up to 4 months.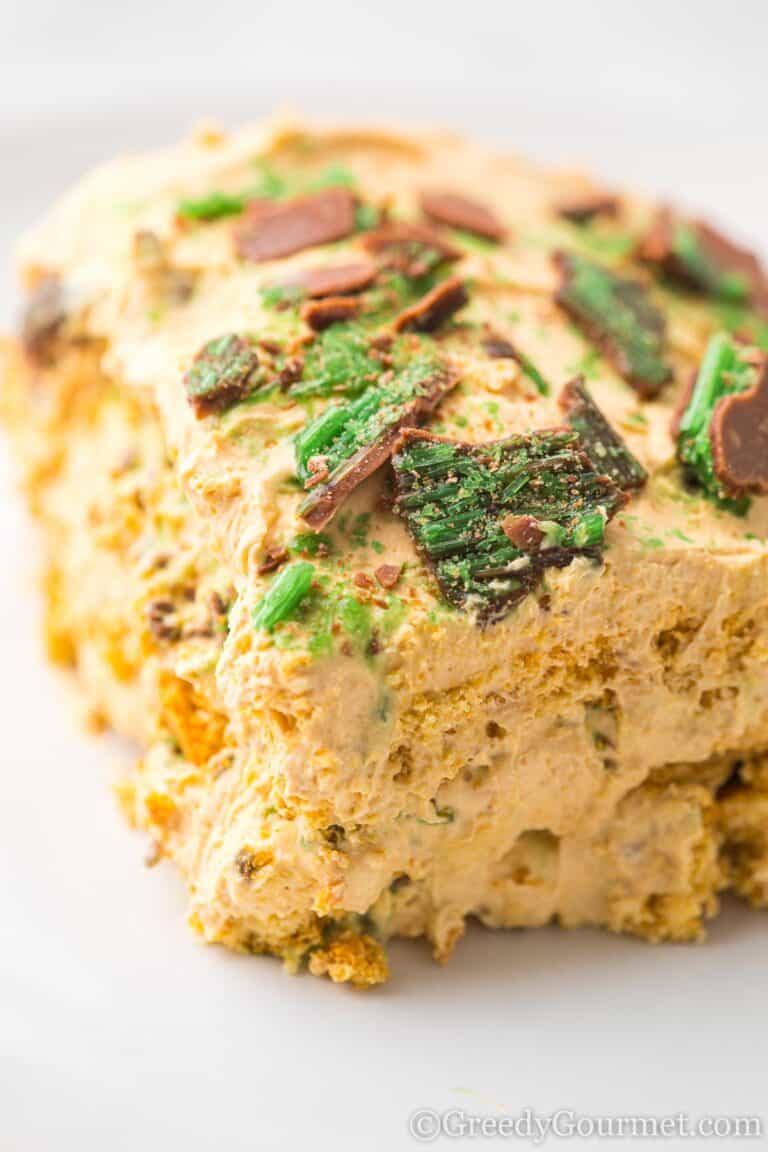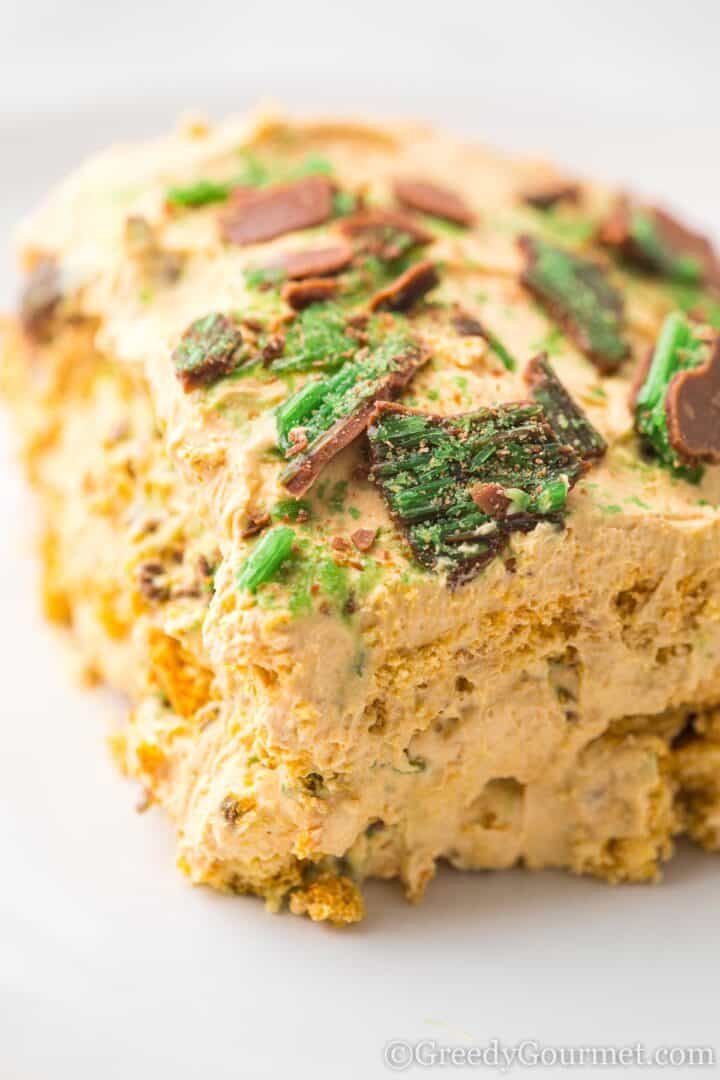 Other delicious desserts
This South African classic is one of those incredible creamy decadent desserts that's perfect all year round. Here are a few more of my favourites:
Print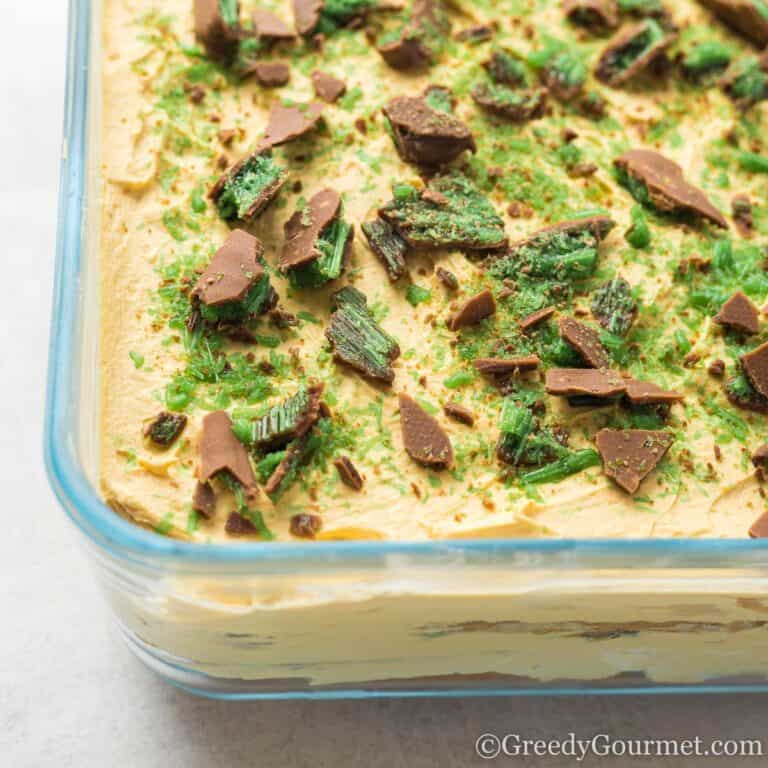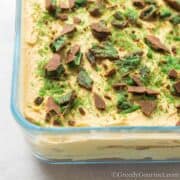 Peppermint Crisp Tart
---
Author:

Michelle Minnaar

Total Time:

4 hours 20 minutes

Yield:

10

portions

1

x

Diet:

Vegetarian
Description
Make this easy peppermint crisp tart recipe like they do at home in South Africa.
---
625

ml (2½ cups) double cream

397g

(1 x

14oz

can) caramel

2.5

ml (½ tsp) peppermint essence

300g

(27) Tennis biscuits

4

x 35g (

5oz

) Peppermint Crisp bars, broken into pieces
---
Instructions
Whip the cream until soft peaks form.
Gently stir in the caramel and peppermint essence.
Place a single layer of the biscuits in a large container. The one I used was 25 x 20 x 7cm (10 x 7.5 x 3in).
Top the biscuits with a layer of the caramel cream, then sprinkle with some of the chocolate. 
Repeat the layers but make sure you end up with the chocolate layer on top. I ended up repeating it 3 times. If you do more, you will need more biscuits!
Chill in the fridge for 4 hours before serving. Enjoy!
Prep Time:

20 minutes

Chill Time:

4 hours

Category:

Dessert

Method:

Chill

Cuisine:

South African
Keywords: peppermint crisp tart south africa, south african dessert recipe, peppermint tart, peppermint tart for 10, peppermint tart recipe, peppermint crisp fridge tart, caramel peppermint tart, peppermint crisp substitute, peppermint crisp pudding