Are you looking for chipotle powder substitutes? Well, if you're all out of chipotle powder and you want something with a smoky spicy flavour, you'll need to know what to look for to give your dish a real boost in flavour.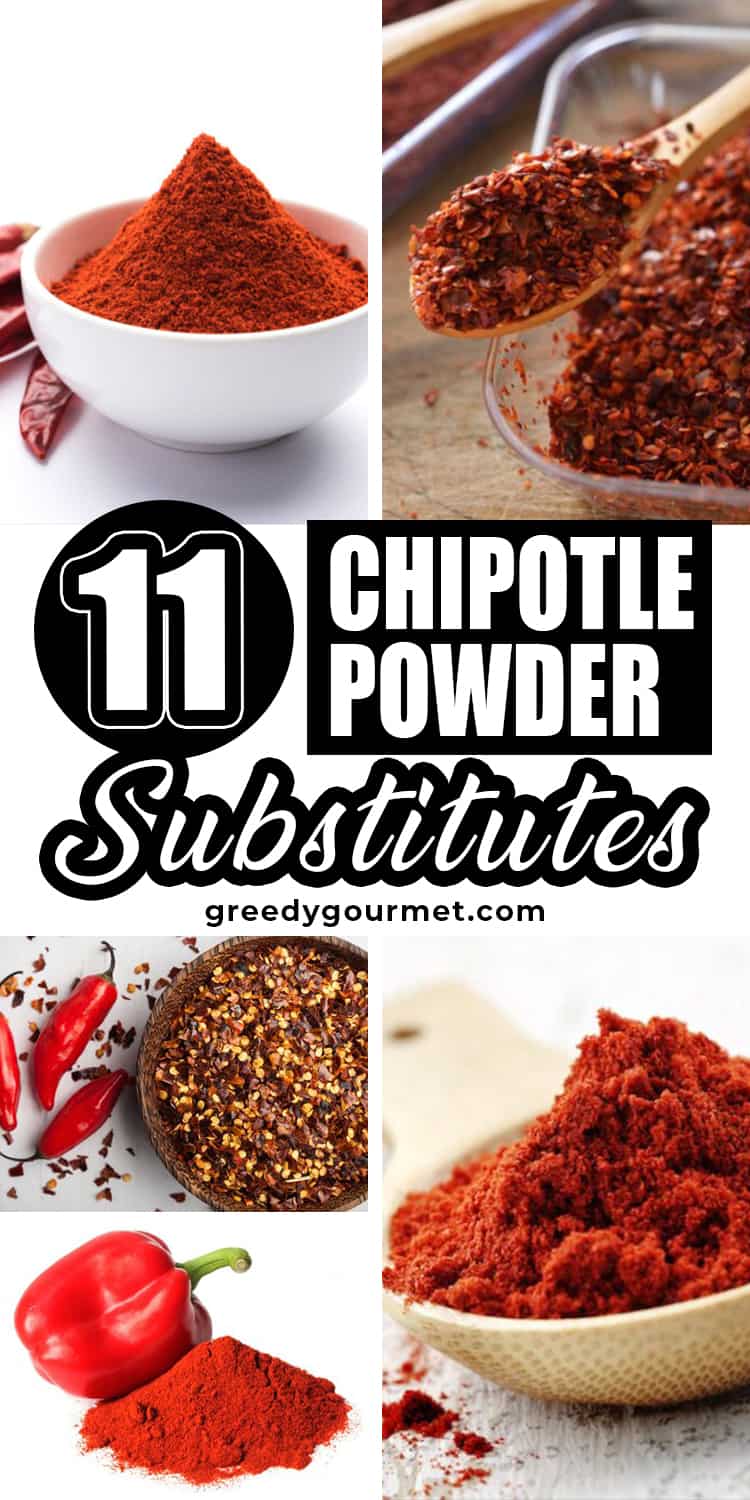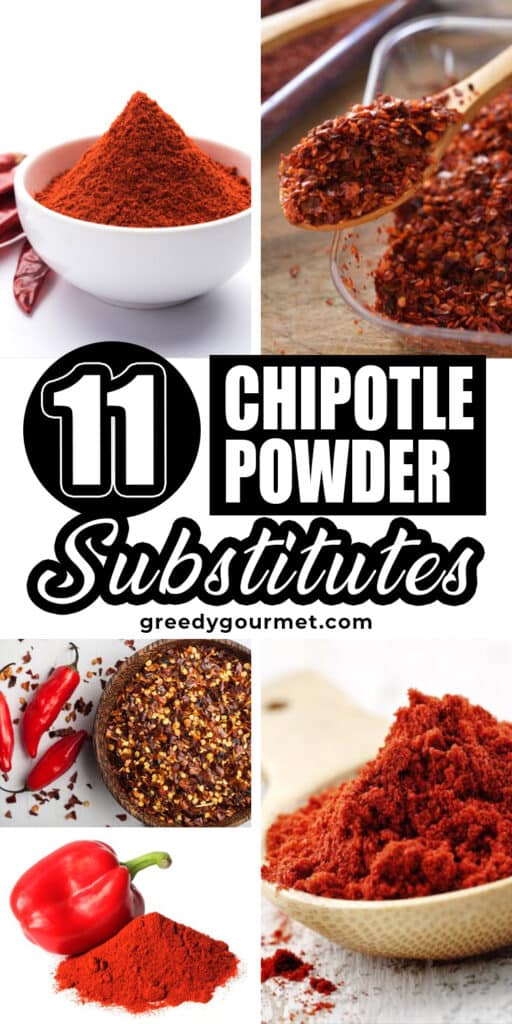 Made from ground jalapeños, chipotle powder is an incredibly tasty, extremely versatile seasoning. Sprinkle it on anything from eggs, meat, fish, sauces or stews. Your dish will be taken to another level!
The good thing about chipotle powder is that it has a medium heat. This means it adds a nice little kick to your dish, without blowing your head off! When used as a marinade for meat, chipotle powder is at its best. This is because it has a subtle fruitiness and a nice earthy smokiness. So, fire up the barbecue and rub some chipotle powder into your favourite meat. Once you've tried it, you won't look back.
But if you can't find chipotle powder, there are plenty of substitutes that bring some heat, fruitiness and smokiness to your dish. So, let's take a look at 11 great substitutes for chipotle powder.
11 chipotle powder substitutes
If you were wondering what Chipotle Powder Substitutes are available, here is a list of 11 alternatives. You can still add a spicy and smoky tang to your dish!
Take an ancho chili, dry it and grind it, and you get ancho powder (or pablano). It's a little sweet and a little smokey, bringing a deep rich flavour to dishes. Also, it has a mild to medium heat and leaves a fruity taste that's a bit like raisin. 
A blend of dried and ground chili with garlic powder, oregano, cumin and other seasonings, chili powder will bring a nice spicy flavour to your dish. If you can't find chili powder, check out these 15 chili powder substitutes.
Crushed red pepper is all about the heat! It's normally a mix of jalapeño, bell, fresno and anaheim peppers. It's a great substitute for chipotle powder if you want an extra zing to your dish. So, sprinkle some crushed red pepper over pasta, pizza, meat or even a salad. 
A spice that's used a lot in Middle Eastern and Mediterranean cuisine, Aleppo pepper has a deep red colour, is very tasty and is relatively mild. In fact, it's about half as hot as a crushed chili flake. Traditionally used to season meat, beans and salads, aleppo pepper is a great alternative to chipotle powder. Have a look at these 8 Aleppo pepper substitutes.
Sweet paprika is the most commonly used paprika and is made from bright, sweet red peppers. If you're looking for a mild chipotle powder substitute, sweet paprika is a good option for you. Especially if you want something with a fruity flavour and a hint of bitterness.
The hottest of the ground paprikas, use hot paprika if you want an alternative to ground chipotle with a real kick. A nice sweet smoky flavour but with some serious heat. 
If you dry and smoke red peppers over an oak fire, then grind them up, you'll get smoked paprika. Very popular in Spain, especially in the traditional Spanish dish paella, smoked paprika can sometimes be hot but is often just mild and smoky.
A mixture of hot spices (normally paprika, cayenne pepper and ginger) as well as some herbs such as oregano, piri piri powder packs a punch! An ideal substitute for chipotle powder, especially if you want a tasty seasoning for meat. 
Cayenne peppers are known for their amazing health benefits. In fact, this is what makes cayenne powder an ideal chipotle powder substitute and a great seasoning for those on a healthy diet. It's very hot – just a sprinkle will take soups, stews, meat or fish dishes to another level.
Guajillo powder is a very important seasoning in Mexican cuisine. It uses the dried mirasol pepper and has a rich and tangy taste. It also has a complex flavour that includes hints of pine nut, berries and green tea.
Made from ground pasilla black chillies, pasilla powder has a deep, rich taste. In fact, it has a certain fruity flavour that's similar to raisins or prunes. Because of this, pasilla is an interesting alternative to chipotle powder.
A favourite in Spanish, Portuguese and Mexican cuisine, this seasoning will add another dimension to any dish. Adobo seasoning is a blend of herbs and spices that normally includes paprika (sometimes ancho or turmeric is used), oregano, salt, garlic, and vinegar. In short, it tastes amazing!
what is chipotle powder?
Made from smoke-dried jalapeño chili peppers, chipotle powder is very popular in Mexican and Mexican-inspired (Tex-Mex etc.) cuisine. Although quite mild, it has an earthy, smoky taste that makes it a delicious seasoning for all types of dishes, from stews and soups to barbecued meat and rice dishes.
Grown in Mexico and southern parts of the United States, ripe red jalapeños are kept on the bush for as long as possible. As they mature, they shrivel up like a raisin and are finally picked, once they have lost all their moisture. This makes them perfect to be smoke-dried.
The tradition of smoking jalapeños goes back hundreds of years. The Aztecs used smoking to preserve the jalapeño chilis. In fact, the word chipotle comes from the Aztec word chipoctli, meaning "smoked chili."
The idea of smoking jalapeño chili peppers to make chipotle was brought back to Spain by Christopher Columbus, following his voyage to the new world. Later, it spread to the rest of Europe, then India and finally to the rest of the world.
chipotle powder nutrition and health benefits
Chipotle powder is highly nutritious and is packed full of vitamins and minerals. In fact, it contains vitamins A, riboflavin, vitamin B6, iron and potassium.
From preventing certain types of cancer and reducing blood pressure to protecting against heart disease and aiding in weight loss, chipotle powder has a variety of amazing health benefits. This super spice can help you live a healthy life, as well as give your cooking a fragrant, flavourful boost.
Amazing chipotle powder recipes
Chipotle powder can elevate just about any savoury dish. So, have a look at some of these recipes and add some chipotle powder to give an extra kick!
Find chipotle powder on Amazon
You should be able to find chipotle powder at any large grocery store or supermarket. If you live in the UK, you'll find chipotle powder at Tesco, along with many other great spices.
The easiest way to get hold of chipotle powder is to buy it on Amazon. So, take your pick from these three amazingly tasty and great value for money chipotle powders.