As you may know, I am a massive fan of Asian food. In particular, the Thai cuisine, and the Thai spring rolls is one of my all-time favourites from there. If you have ever been to Thailand, you will probably know these delicious treats from the street food stalls. Plus, if you do it right, you can achieve the same quality in your own kitchen. It's actually easier than you think! Spring rolls are a common dish throughout Southeast Asia, especially in Vietnam and Thailand. It's a simple construction of vegetable filling wrapped in paper thin sheets of pastry, served either deep fried or completely fresh. What is the key to bring it all together, you might ask? An amazing dipping sauce! In addition, the Thai spring rolls are excellent as party food, or as a quick lunch for your office.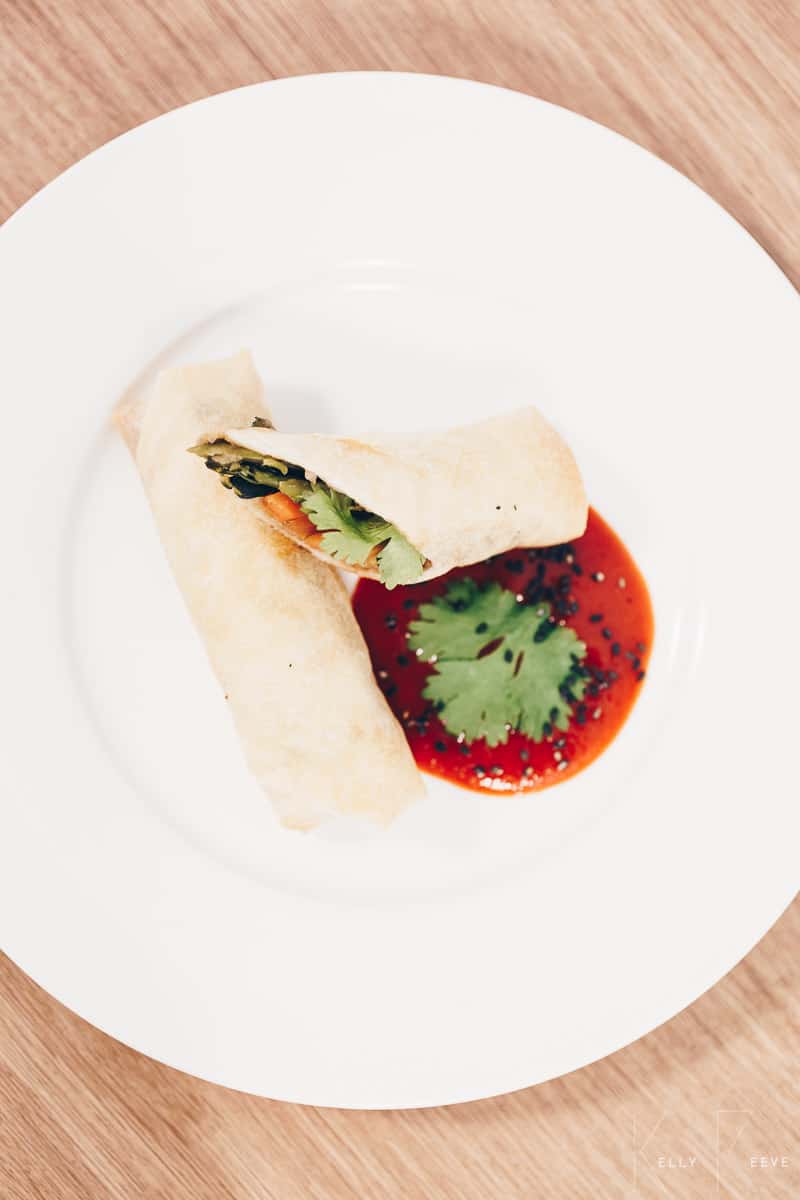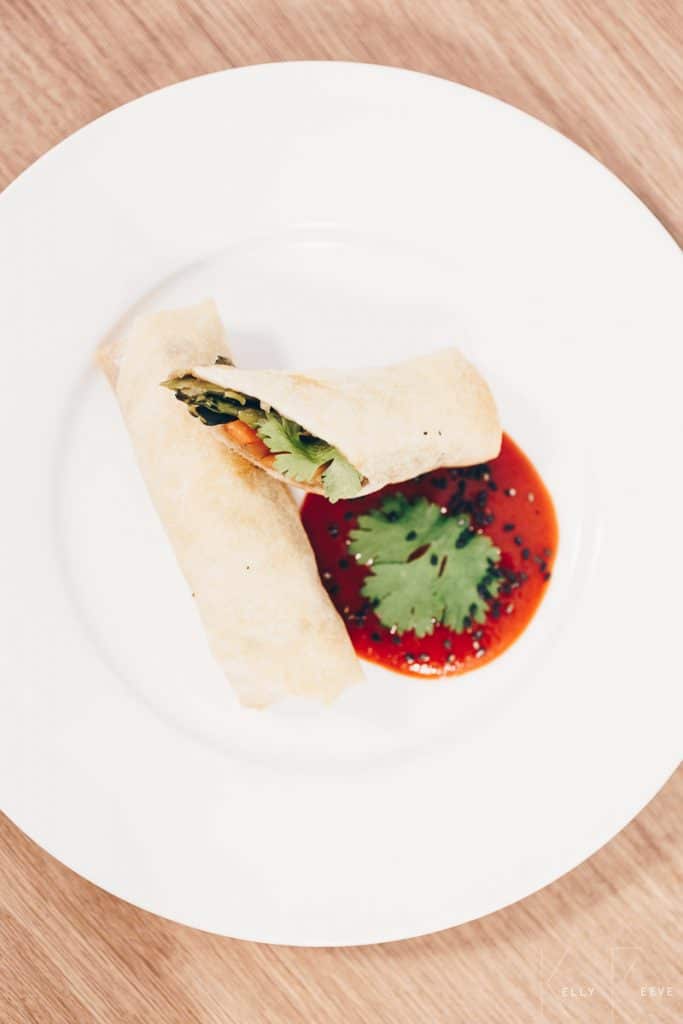 Jenius Social
I actually learned this recipe at a cooking school, called Jenius Social. Ever heard of it? At the Jenius Social cooking school, you too can take part in a broad spectrum of cooking classes. You will find anything, from classic French patisserie, to improving the way your handle your knives. Or even how to make the most delicious Asian our South American street food dishes that you can prepare for your next garden party. The classes are led by professional chefs, and conducted with your learning in focus. You can take a closer look at the available classes, the dates on the prices, if you click here.
The Jenius Social cooking school is located in North London. It is easily accessible by tube and train. You can sign up for classes by yourself, or with a group of friends. This is also a perfect chance to meet other foodies.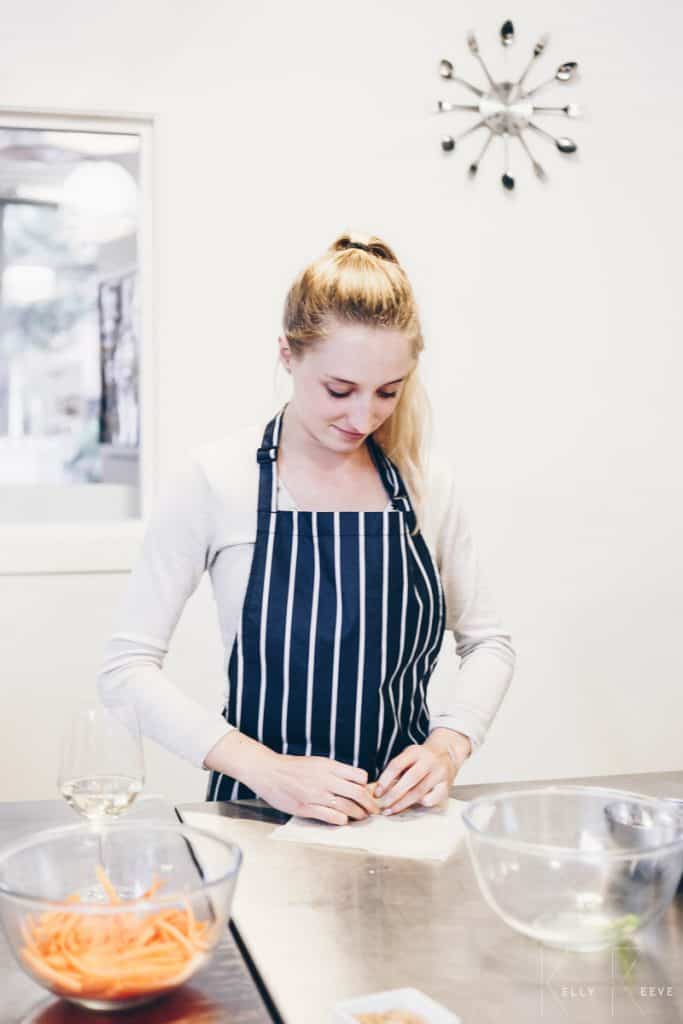 Which class?
As mentioned before, there is a wide selection of classes you can choose from. Just to name a few: sushi making, bread making, vegan cookery, macarons, gutting and skinning fish, you name it. Just browse here.
Anyone can sign up, regardless how experienced you already are in the kitchen. If you take a class at Jenius Social, you are bound to leave there with lots of new skills and tricks up your sleeve, which will certainly impress your family and friends next time you cook for them. After you finish your class, you will get to enjoy the fruits of you labour in the dining room The classes mostly take place in the evenings, so you mingle with the other participants over a glass of wine during the course of the evening.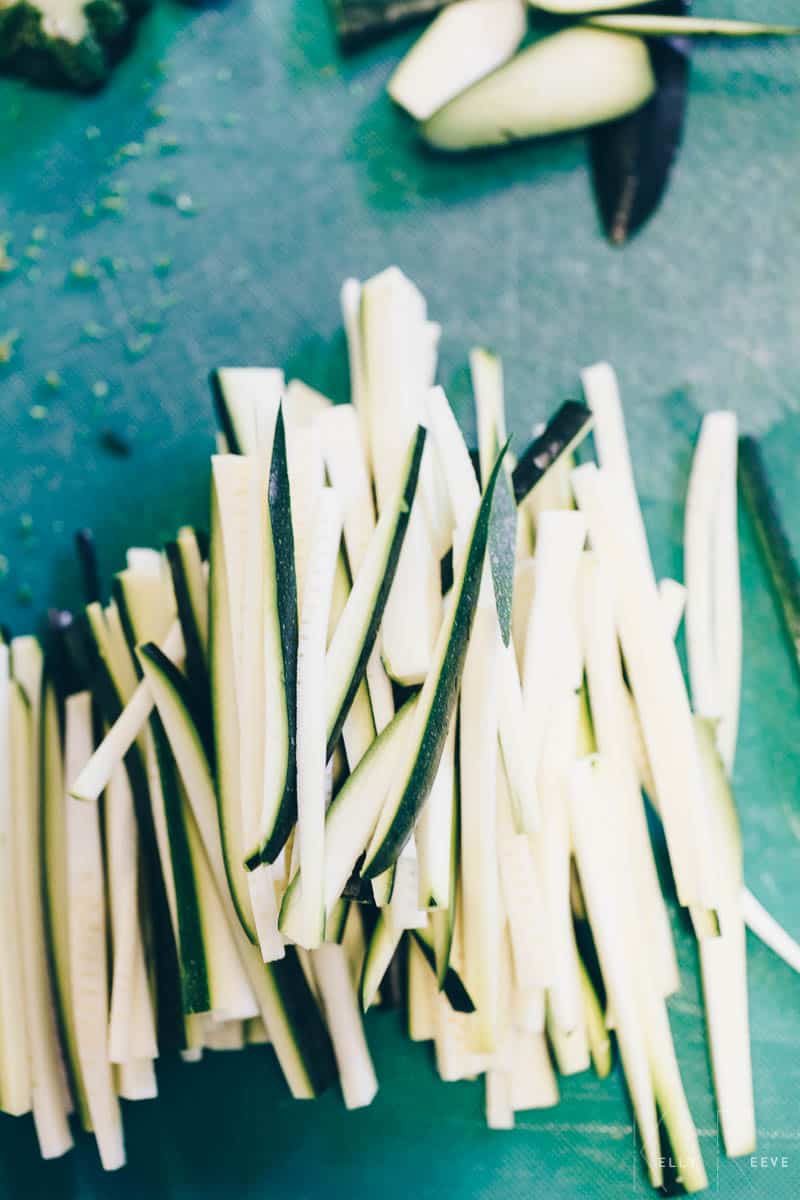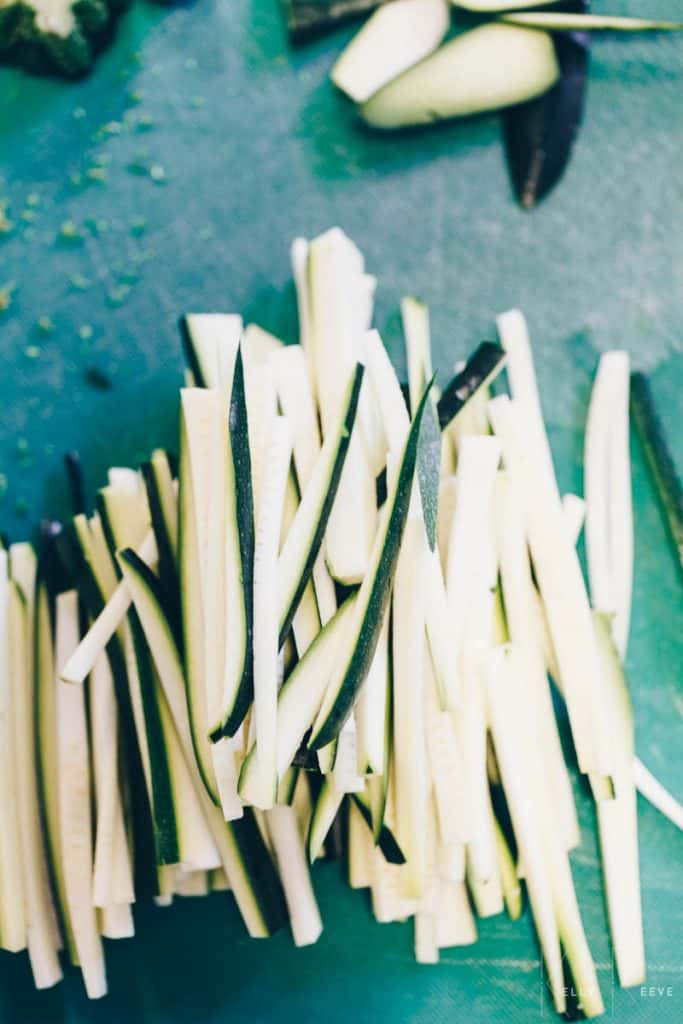 Thai Spring Rolls
Of course, you've probably tasted spring rolls before. You might even recognise Thai spring rolls by its Thai name Poh Pia Tod. As much as you might want to think that spring rolls have their roots in Thailand, they don't. The Jin Dynasty in China was the first to introduce the concept of spring rolls. This was all the way back in 250 A.D. As they gained popularity, they spread across Asia to other cultures.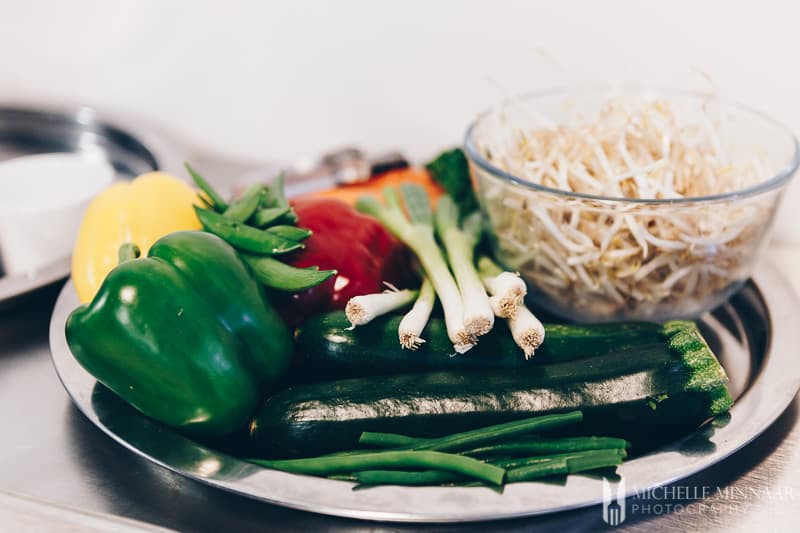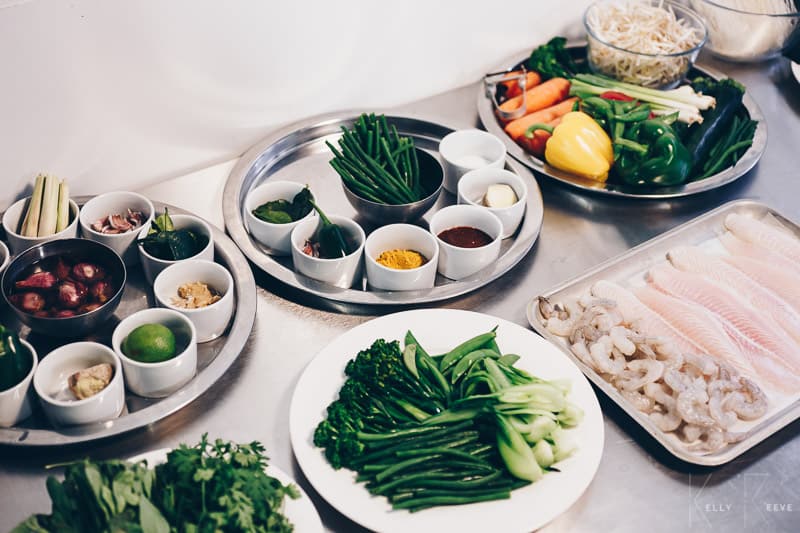 Filling
This is the part where you yourself can get creative. In my recipe, I've used bean sprouts, which is a classic ingredient used in Thai spring rolls. However the possibilities are plentiful. Also, I would suggest you to try filling the rolls with julienned bell peppers and sliced spring onions. Other good ideas are sticks of carrot and cucumber, thinly sliced mushrooms, or sugar peas. Add some peeled shrimps, in combination with your favourite vegetables. You can go vegan, vegetarian or carnivorous with this one!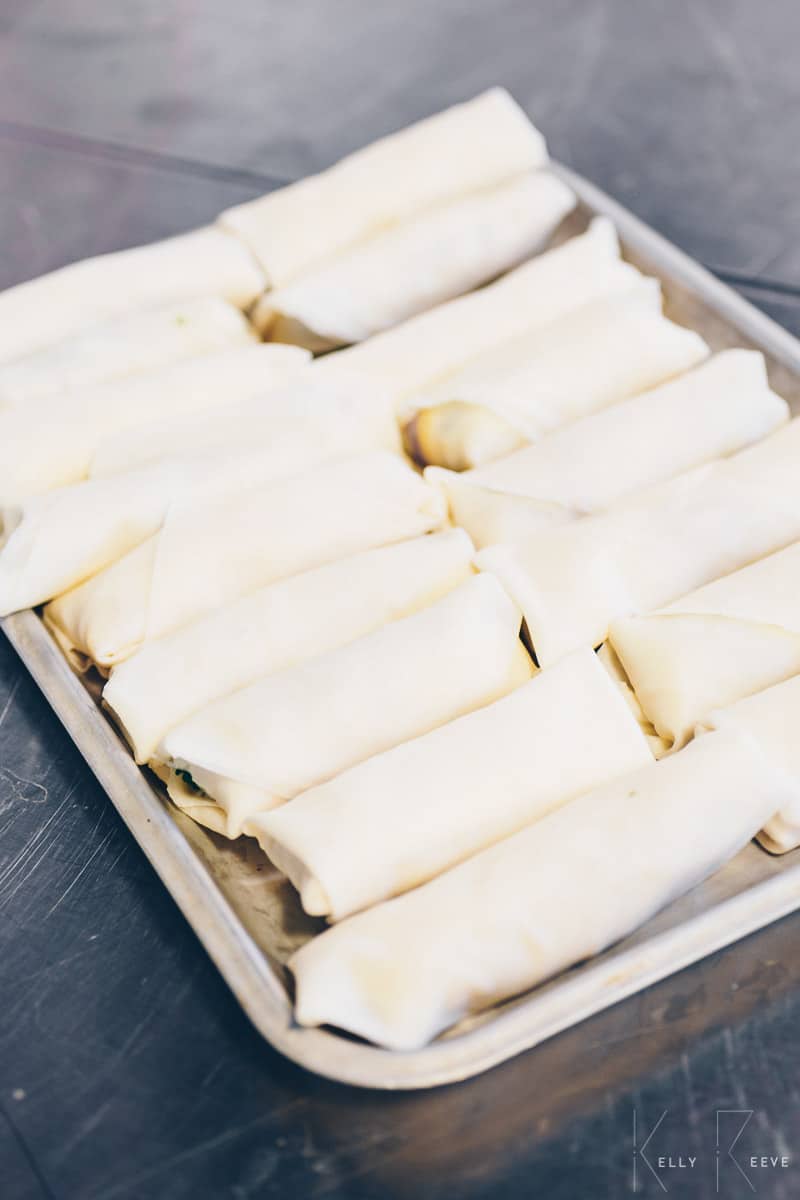 Rolling the Thai spring rolls
Now this is where it can get a little get tricky, so take your time with this step. Make sure to do it carefully. If you assemble your spring rolls sloppily, you might risk them falling apart in the deep fryer. Trust me, that's not what you want! The trick to close up the spring rolls properly is to first make a little paste of flour and water, which you can use as glue for the pastry. Place little of this paste at one corner of the pastry sheet. Put the filling at the opposite end and roll it up tightly, sealing the spring roll at the end where you put the paste. This way the ends should keep together when you start frying the spring rolls. Here is a video demonstration: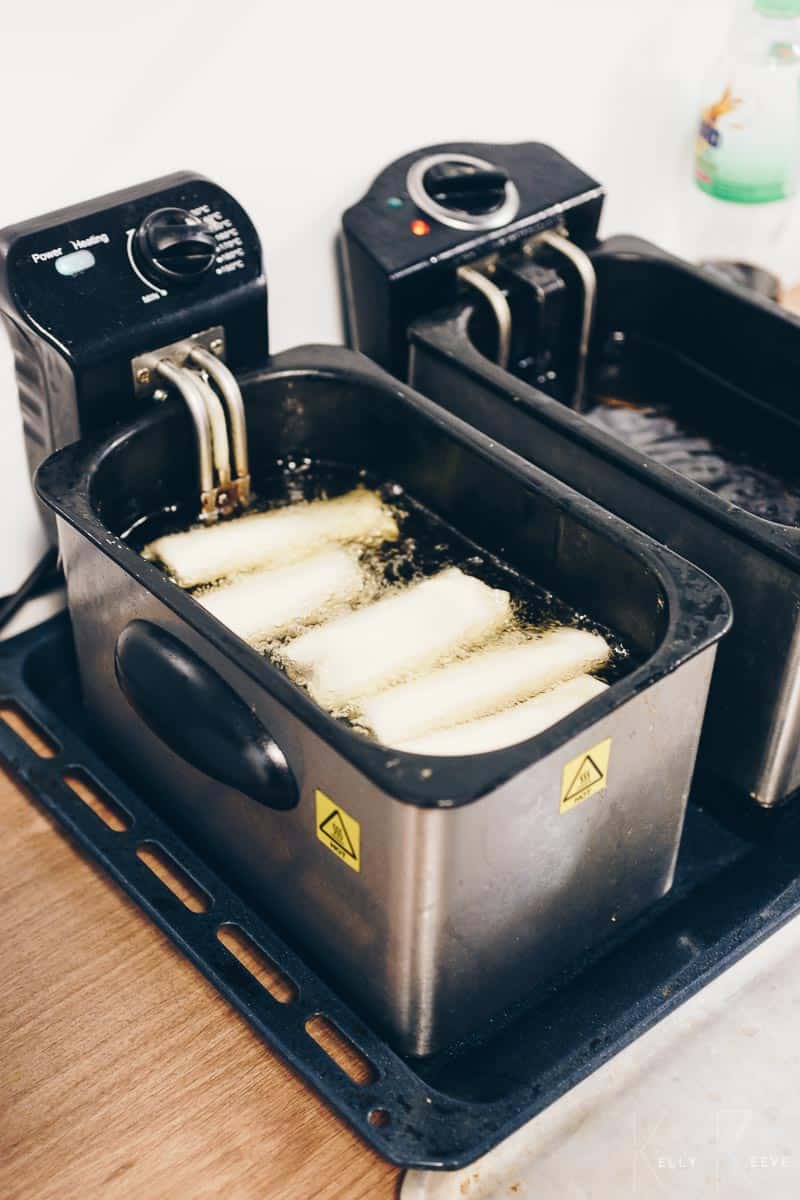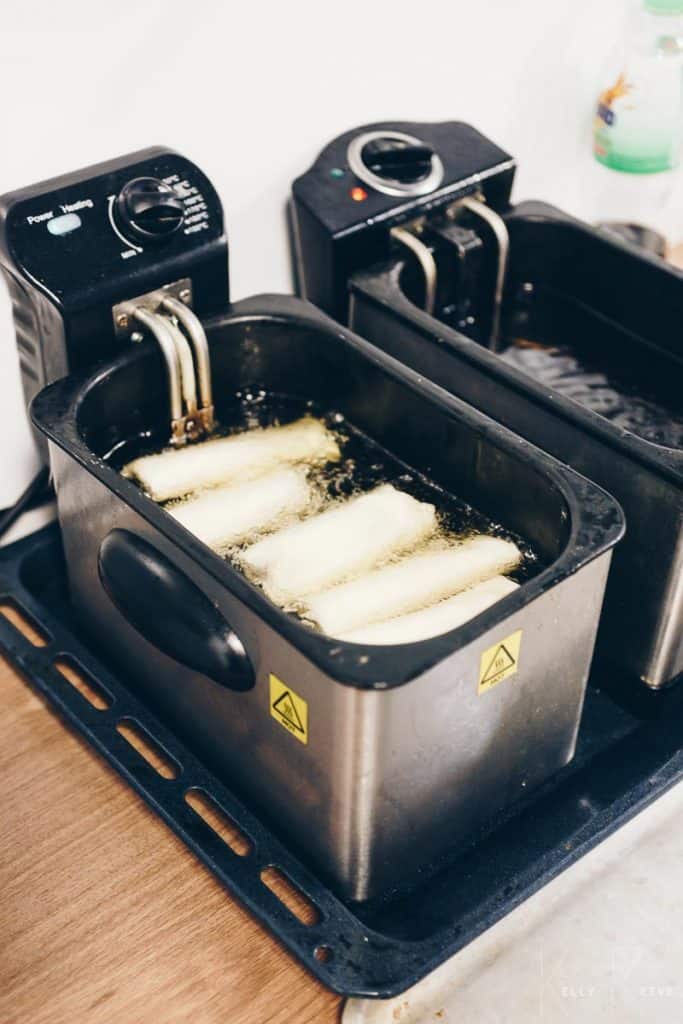 Frying
The best way to fry the Thai spring rolls is in a deep fryer. You can control the temperature of the cooking oil, which is important for the final result. However, if the oil is too cold, the pastry will suck up more oil than it should, making the spring roll too greasy and unpleasant to eat. If, on the other hand, the oil is too hot it will burn the outside of the rolls, whilst the filling will not be cooked. The ideal temperature is 190°C. Be careful and don't turn your back on the deep fryer. The spring rolls only take a few minutes to cook. When they turn a light golden brown, it's time to take them out. You can also use a pot or a frying pan with oil on the stove top. However, it will be more difficult to control the temperature.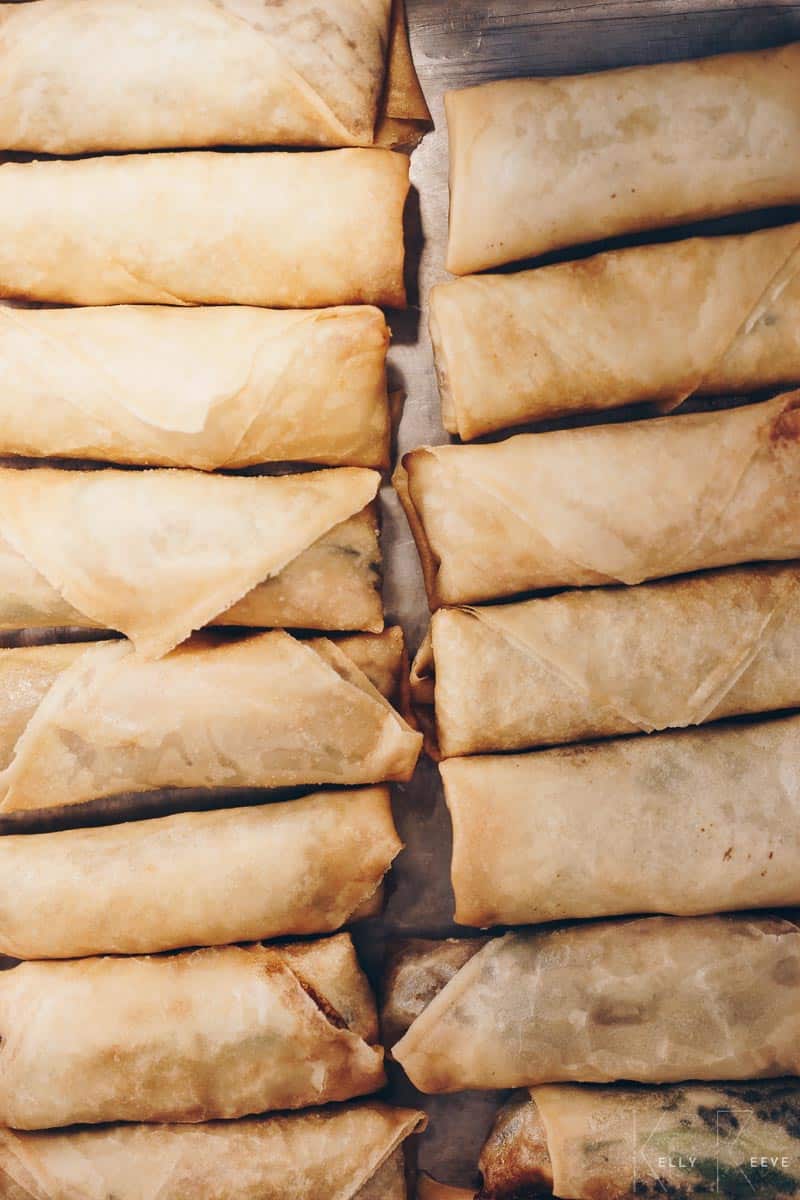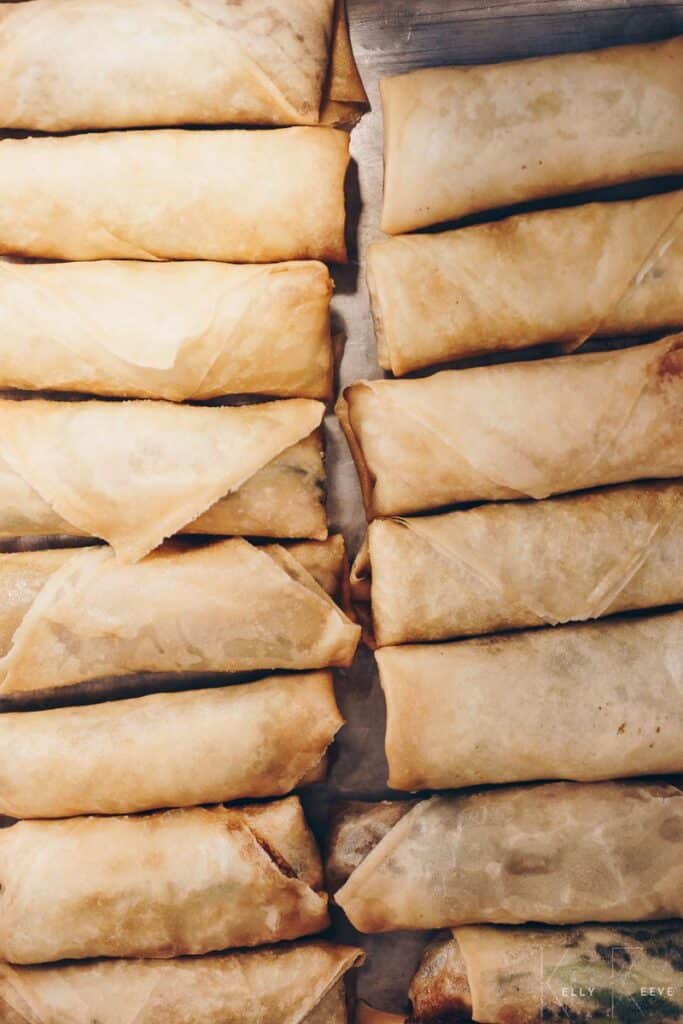 Dipping sauce
The dipping sauce normally contains vinegar, fish sauce or oyster sauce, lime juice, garlic and chili, but again you can do lots of variations here. These sauces complement the Thai spring rolls beautifully.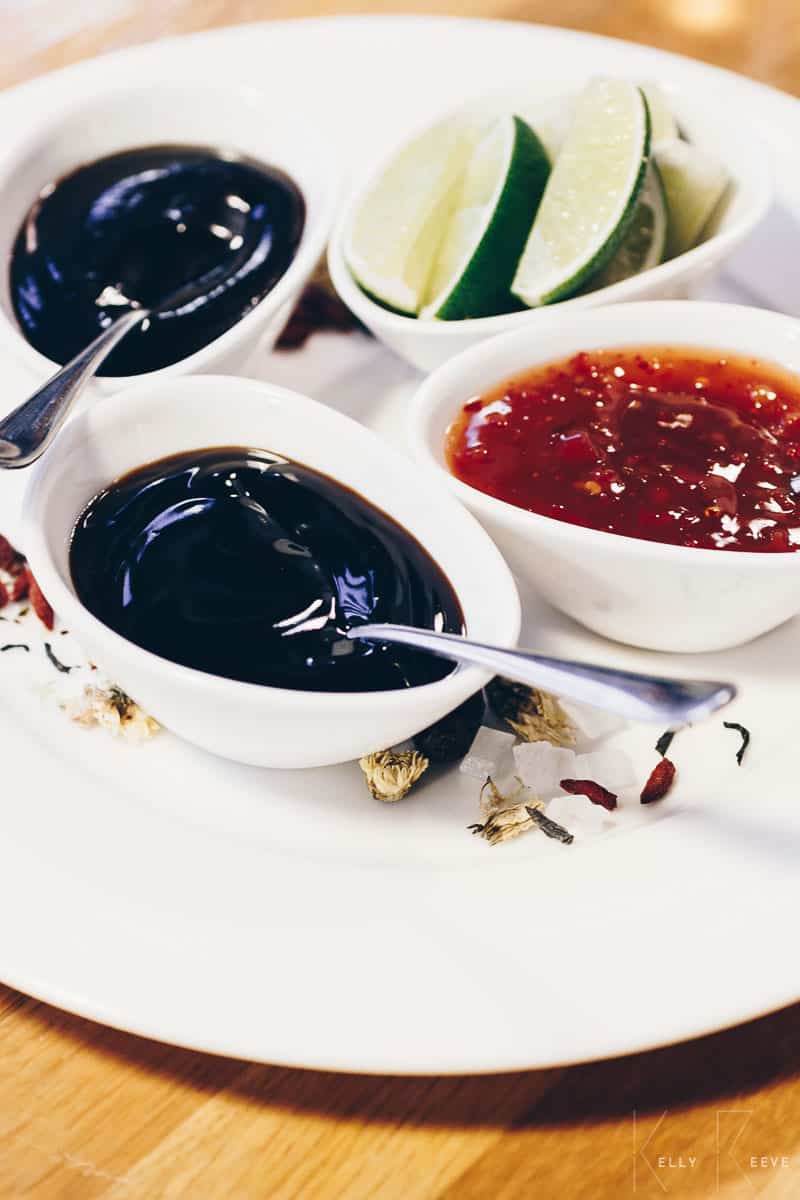 Serving
Serve the Thai spring rolls on a big platter in a few variations. It's the perfect party food for your next garden party or cocktail party. Top off with a sprinkle of freshly chopped coriander. You can also serve them as an starter to other Thai inspired dishes like the crying tiger steak.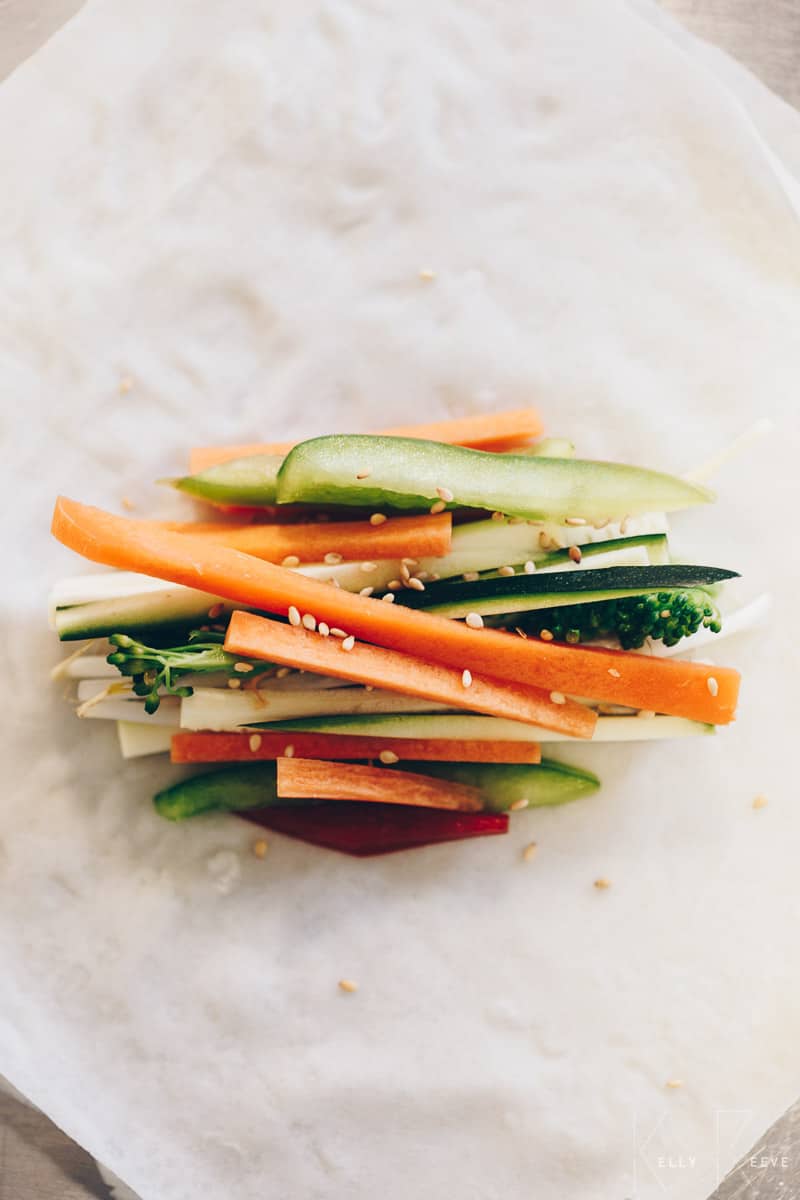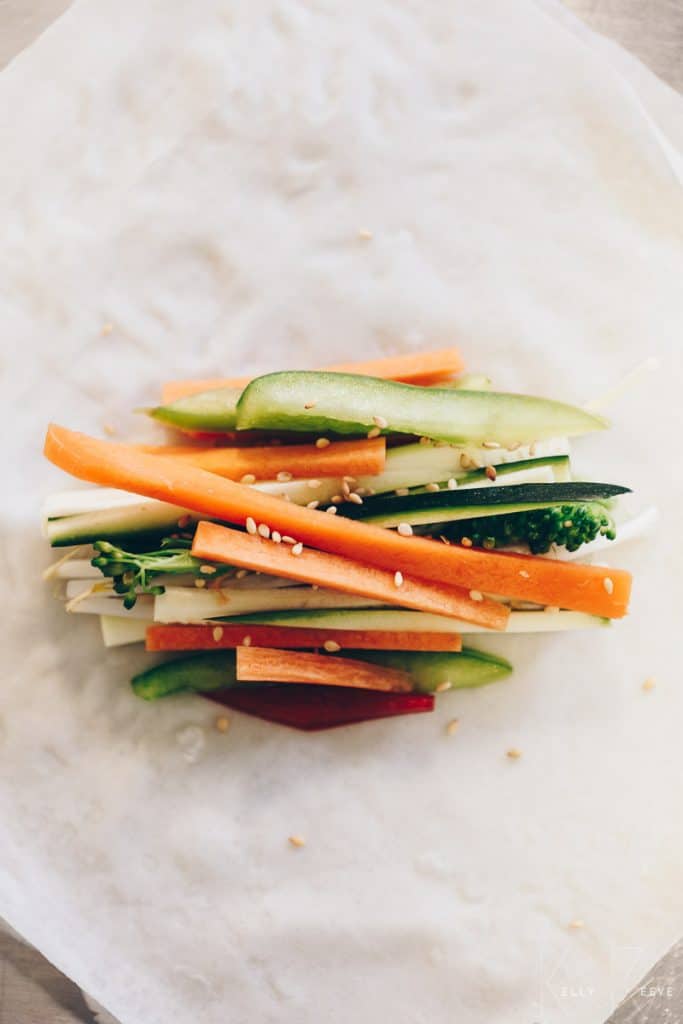 Print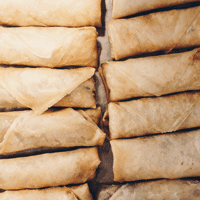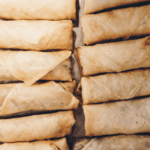 Thai Spring Rolls (Poh Pia Tod)
---
50g

(

2oz

) vermicelli

1

clove of garlic, crushed

70g

(

3oz

) bean sprouts

30

ml (2 tbsp) oyster sauce

5

ml (1 tsp) white sugar

15

ml (1 tbsp) corn oil

15

ml (1 tbsp) chopped coriander including stalks
pinch salt
pinch white pepper

20

small sheets of spring roll pastry
---
Instructions
Soak the vermicelli in boiling water for a few minutes, rinse
Pound the garlic in a pestle and mortar until crushed.
Gently heat the oil in a wok and add the garlic and fry until golden brown regulating the heat where necessary so as not to burn the garlic. add the bean sprouts and continue to cook for approx 1 minute.
Add the vermicelli, oyster sauce, sugar, salt, pepper and coriander at the end.
Taste and add more seasonings if necessary.
Turn out onto a tray and allow to cool.
Rolling Spring Rolls
Make a paste using a mix of flour and water; this will be used as a glue to stick the spring rolls.
Place a small amount of paste at one corner of the spring roll pastry.
Place a small amount of filling at the opposite end and roll into spring rolls folding tightly and securing at the paste end.
Deep fry at 190°C until golden and crisp and drain onto kitchen paper.
Prep Time:

30 minutes

Cook Time:

5 minutes
Nutrition
Serving Size:

1 serving

Calories:

505

Sugar:

2.3 g

Sodium:

770 mg

Fat:

7.2 g

Saturated Fat:

3 g

Carbohydrates:

94.2 g

Fiber:

2.6 g

Protein:

14 g
save the recipe to your pinterest board


A special thanks to Kelly Reeve for assisting with the recipe shoot.