Have you tried spiced damson chutney? I'd go so far as to say it's the very best. The chutney champ. Don't believe me? Make it once and you'll see just how amazing spiced damson chutney really is.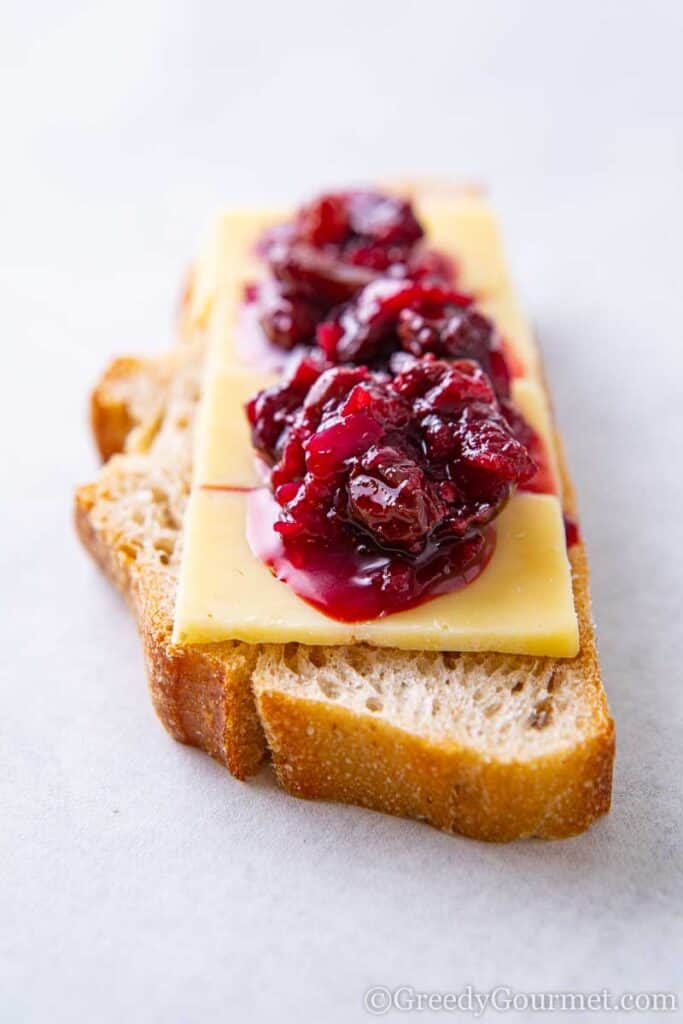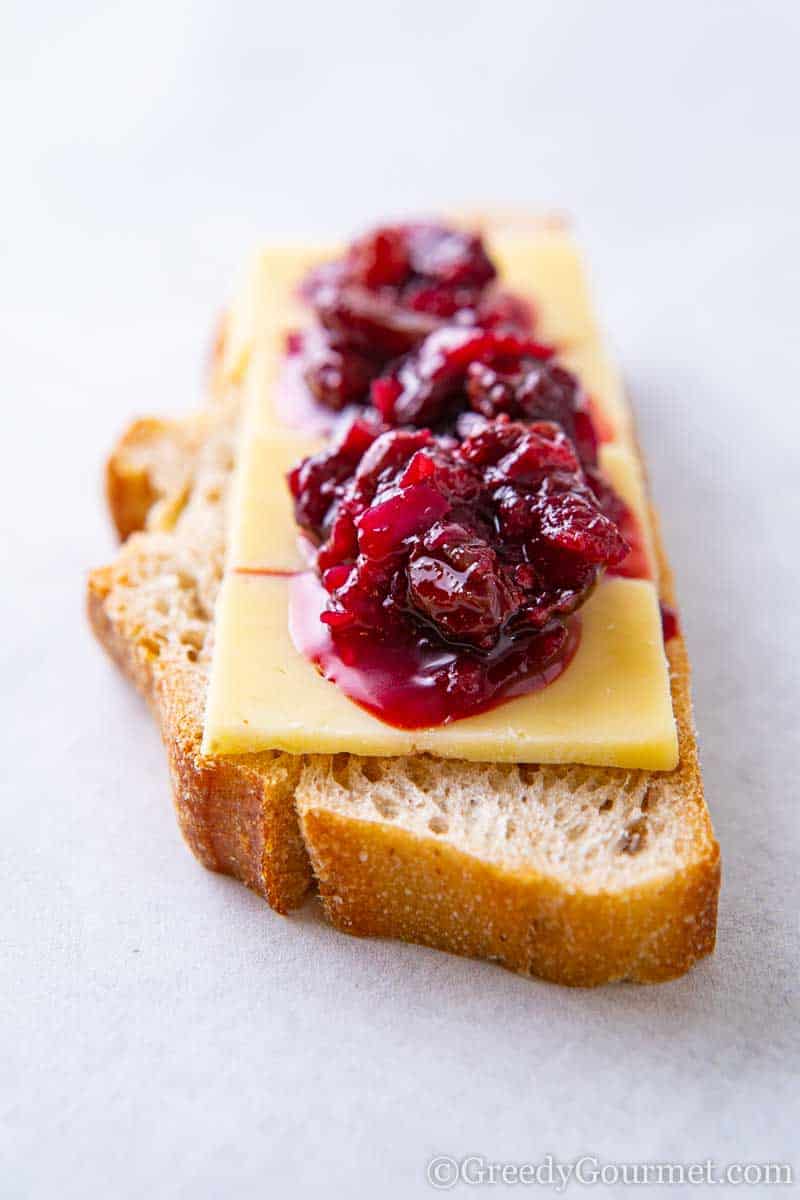 Spicy, tangy, rich and delicious it goes with so many different types of foods. It's an absolute gourmet gift from the culinary gods!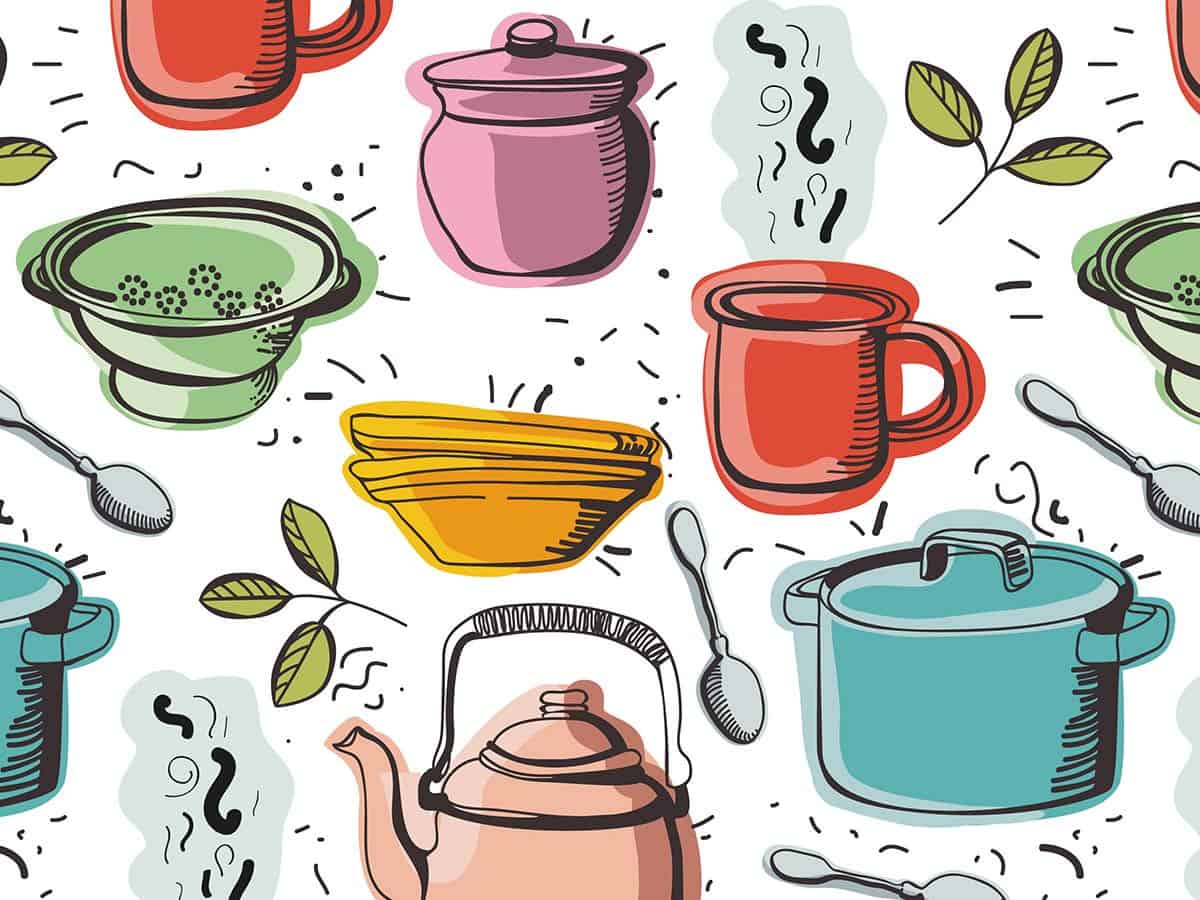 CHUTNEY EQUIPMENT YOU NEED
Check out the ultimate list to chutney making equipment. You actually don't need that much and most of the items are quite affordable!

Making your own preserves is a great and satisfying hobby. Giving the gift the lovely food to your friends and family are especially rewarding!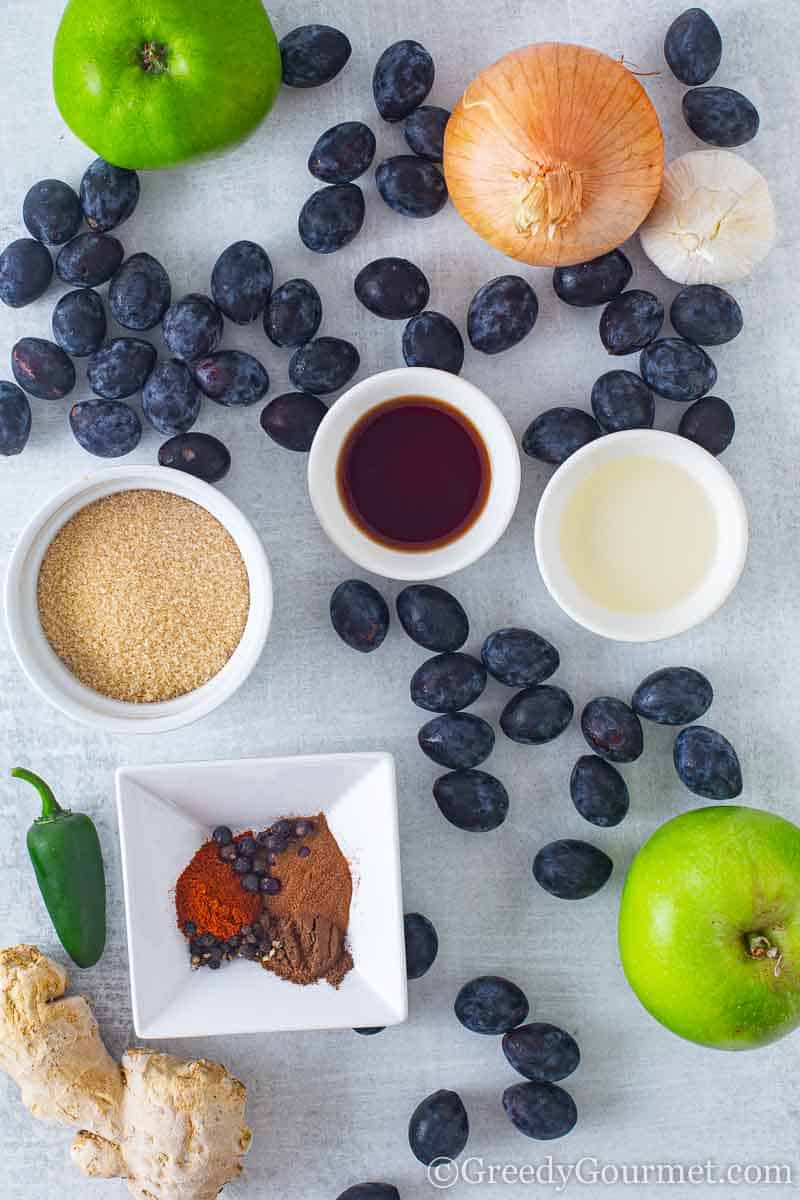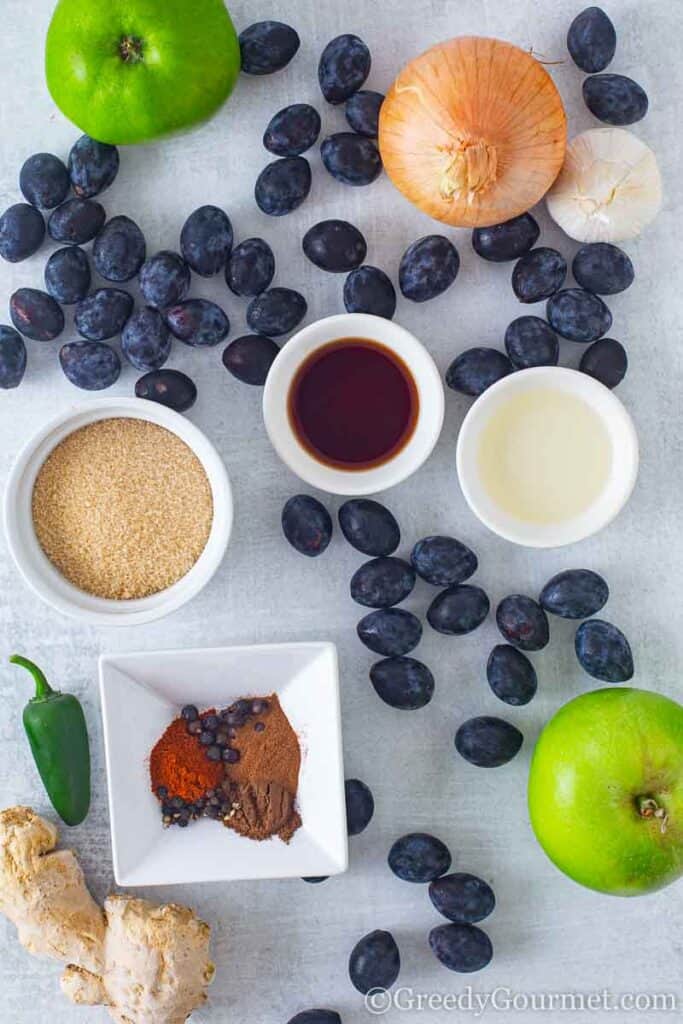 What do damsons look like?
They are small purple fruits that are part of the plum family. While plums are normally round, a damson tends to be oval in shape. They are also slightly smaller than plums.
What do damsons taste like?
While plums and damsons look similar, their flesh has a very different texture. Plums are juicy and sweet, while the flesh of a damson is a lot drier and the taste is not as sweet.
What is chutney?
A spicy, savory dip, it is made from fruits, vegetables and herbs with added vinegar sugar and select spices. It pairs well with anything from curries and cooked meats to cheese and bread.
The term chutney used to be specific to a certain mixture of fruits,vegetables and spices with a specific texture. Now, there are so many different types made from a large range of ingredients and the definition is a lot looser.
What are the origins of chutney?
Originally a way of preserving food, chutneys date back over 2,000 years to the Indian subcontinent. Back then, it was made in a form of paste or thick sauce, much different to the chunky texture of modern chutneys.
It was eventually picked up by the Romans and, later during the colonial era, the British. The Brits made it commercially in the 20th century and it eventually became a popular dish all over the world, with many more different types springing up.  
When are damsons in season?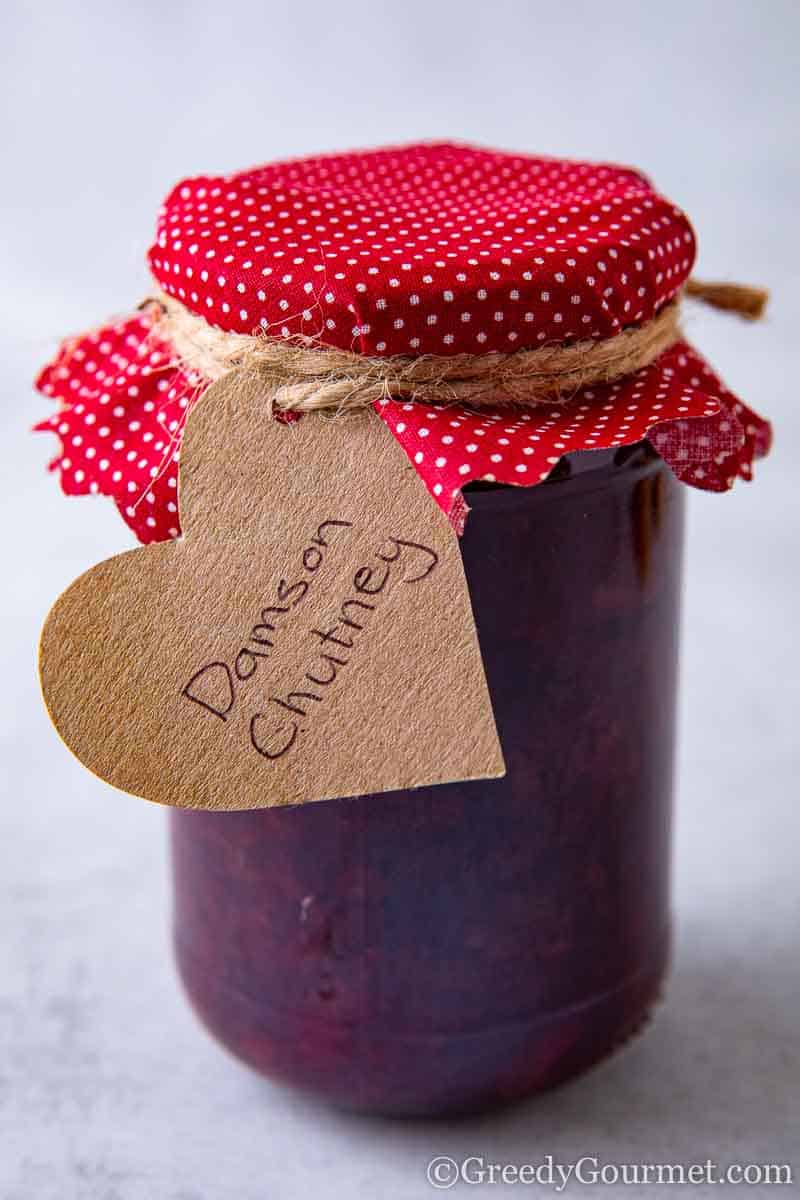 They are usually harvested between late August and October. This makes them perfect for fruity comfort food that brings a touch of summer, like jams and pies.
How do you know when damsons are ripe?
If it is firm, it's not ripe. A ripe damson should be a little bit soft. Even when it's soft and ripe, it won't be quite as sweet as a plum. Still, it's all about the flavour it brings when it's cooked.
How do you remove the stones when you make damson jam?
The best way to remove the damson stones is to use a cherry pitter. Make sure you choose damsons that are ripe and each stone should come away easily.
Another way to remove the stones is to put them in a pan of water and simmer until they soften. This will make removing the stones a lot easier.
You could also freeze the damsons. When thawed, the stone will come away a lot easier – just use a knife to cut down the length of the damson and then give it a twist. Then lever the stone out.
Are damsons good for you?
These little purple fruits are very good for you and have many great health benefits. These health benefits range from protecting against heart disease, boosting your immune system, improving digestive health, increasing energy, lowering cholesterol, strengthening bones, and decreasing the risk of certain types of cancer.
What else can you make with damsons?
Aside from making a delicious spiced chutney, you can also use them to make an amazing jam. Check out my delicious damson jam recipe!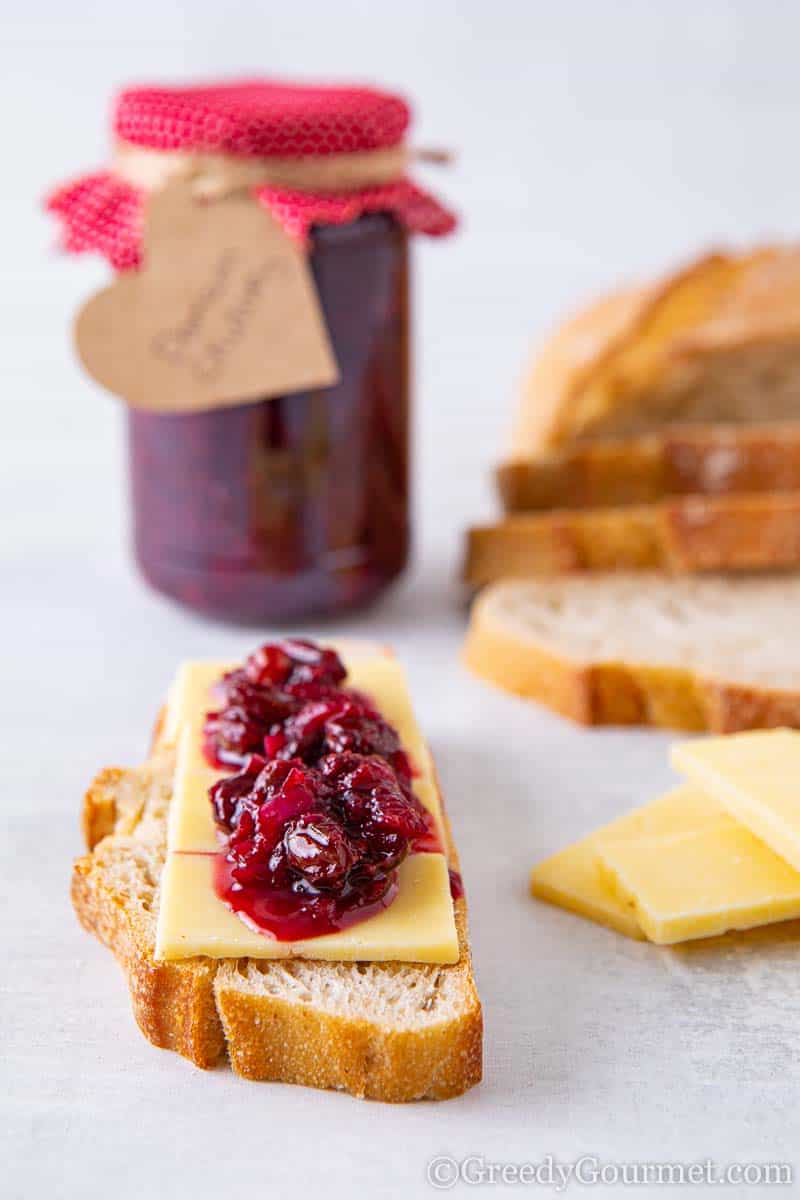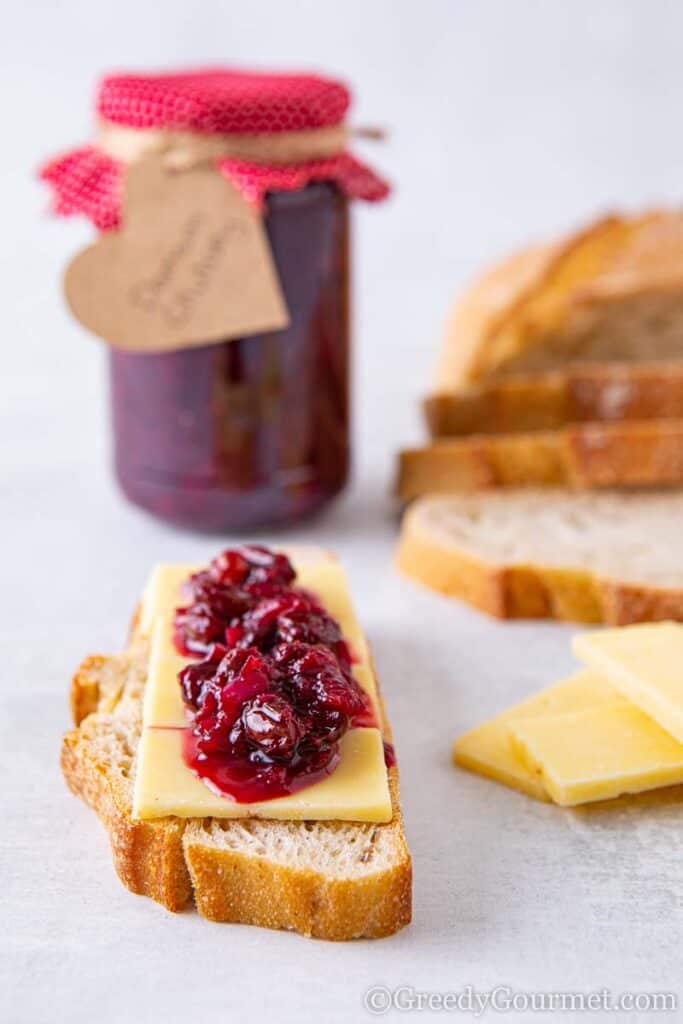 More delicious chutney recipes
If this fantastic spiced recipe whet your appetite, why not give some of these recipes a go?
Print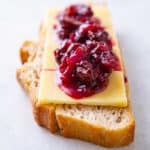 Damson Chutney
---
Author:

Michelle Minnaar

Total Time:

3 hours 20 minutes

Yield:

90

servings of 30ml (

2 tbsp

)

1

x

Diet:

Vegan
Description
Make the most of your glut of damsons by making this damson chutney recipe. Cooked with apple and gently spiced, it's fab served as part of a cheeseboard. It makes a great homemade foodie gift as well!
---
900

g

(2lbs) damsons, pitted

2

large Bramley apples, peeled, cored, and cut into small cubes

450

g

(1lb) onions, peeled and finely chopped

450

g

(1lb) raisins

1

green chilli, washed and finely chopped

450

g

(1lb) brown sugar

1

g

(1/2 tsp) cayenne pepper

11

g

(2 tsp) salt

2

g

(1 tsp) ground allspice

3

g

(1 tsp) ground cinnamon

3

g

(1 tsp) ground ginger

2

g

(2 tsp) freshly ground pepper

6

juniper berries

750

ml

(1 1/2pt) white wine vinegar

10

ml

(2 tsp) balsamic vinegar
---
Instructions
Place all the ingredients in a large heavy bottomed saucepan.
Heat the contents slowly until boiling point is reached.
Turn the heat down until a consistent slow simmering point is reached.
Cook for at least 2 hours but no more than 5. Check on it every 30 minutes and stir occasionally.
Towards the end of cooking time stir the chutney more to ensure that nothing sticks and burns at the bottom. It will thicken when it cools.
Pour into sterilised containers and seal with airtight lids. Enjoy as part of a cheeseboard!
Notes
You can use a cherry pitter to stone the damsons.
The apples should weigh roughly 450g (1lb) in total.
This recipe yields 6 x 370ml (1lb) and 3 x 185ml (½lb) jars.
This chutney makes a great homemade Christmas gift!
Prep Time:

20 minutes

Cook Time:

3 hours

Category:

Chutney

Method:

Boil

Cuisine:

British
Keywords: damson chutney, damson recipe, vegan damson recipe, damson and apple chutney