Do you want something that goes well quiche? Serving up a delicious quiche for dinner or lunch is a great idea, but you'll need a tasty side dish that'll go well with quiche and complement the flavours.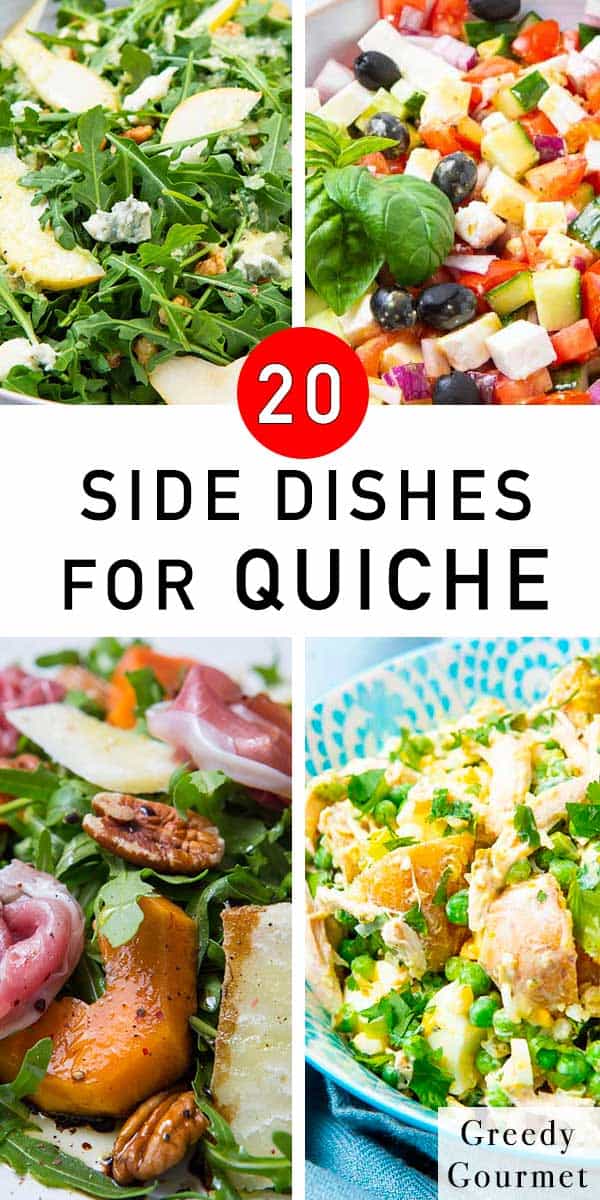 So, if you're looking for some amazing side dishes for quiche, we've got you covered.
What to serve with quiche
Rich and tasty, yet light and oh so satisfying, a slice of quiche is something to savour.
When it comes to a quiche lunch or quiche dinner, picking a side dish that will go well is really important. You can so many different side dishes, with each one bringing its own flavour to the table.
What to serve with quiche
If you are wondering what to serve with quiche you've come to the right place. See out 20 suggestions ranging from soup, salads to even dessert. Be prepared to get inspired!