When it comes to simple pleasures, a quality slice of bologna is hard to beat – whether it's as a cold cut or in an epic sandwich – but can you freeze bologna?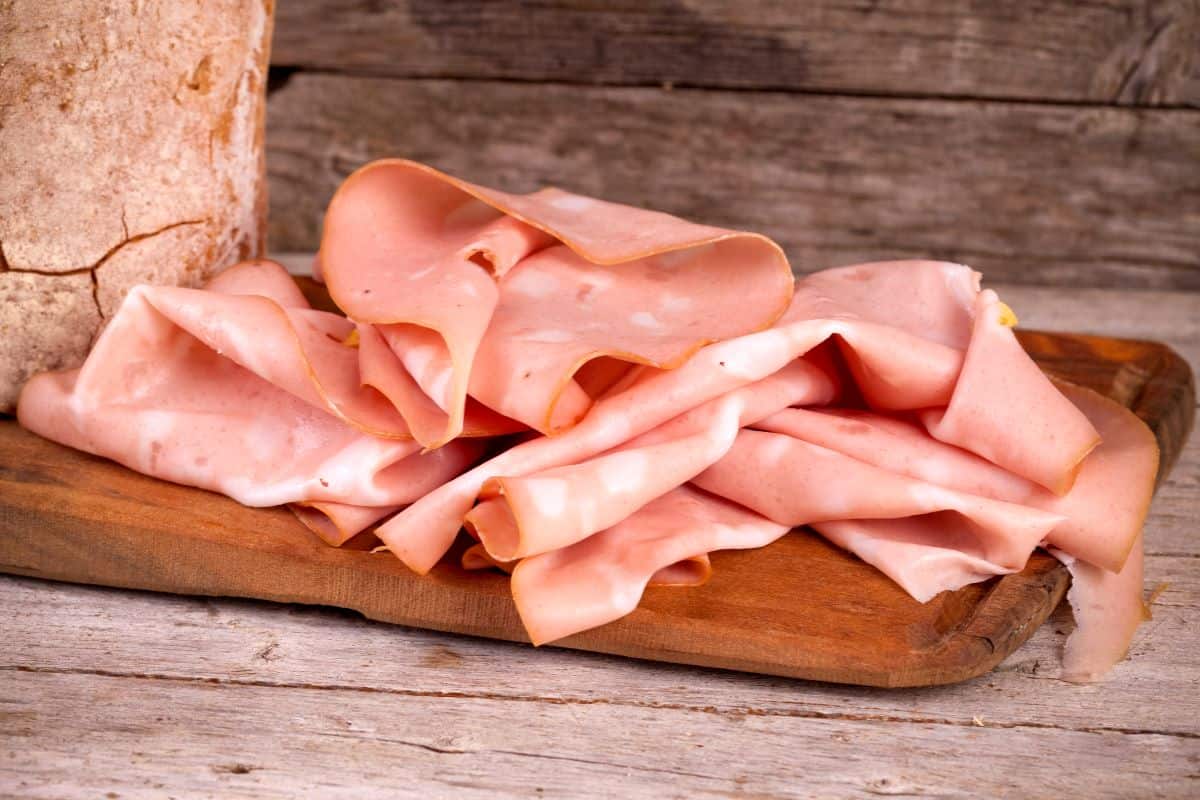 There's only a certain amount of time it will keep in the fridge. So, for those who want to store bologna for longer – particularly if you score a bargain at the deli counter, our guide on freezing bologna is exactly what you need!
Can you freeze bologna?
Freezing bologna is a great idea when it comes to storing it for the long run. Bologna has minimal shelf life when chilled. So, if you really want to store that delicious, cured meat for longer, you're going to need to freeze it.
Does bologna freeze well?
Bologna holds up quite well to the freezing process. This is thanks, in no small part, to the fact that it has quite a low water content.
Many deli meats, otherwise known as lunch meat, don't freeze very well, as they contain a hight amount of water. This water becomes ice crystals when frozen and later, when defrosted, it turns the meat into a bit of a soggy mess.
However, with bologna, you're a lot better off. The low water content means that the taste and texture of bologna aren't going to be affected too much after being frozen and then defrosted.
Of course, just how well bologna freezes depends on the steps you take to freeze it. To freeze bologna properly, follow the step-by-step guidelines at the bottom of this article.
What is bologna deli meat?
Bologna meat is a type of lunch meat or cured meat that is made from pork or beef. It usually consists of seasoned ground meat shaped into a thin 'loaf.' The meat is complemented by spices and fats for flavor – think garlic, onion powder, black pepper, nutmeg, allspice, coriander and celery seed. It also contains preservatives, water and other ingredients.
Different regions have developed their own style of bologna, with all kinds of different ingredients used. Cheap and easy to make, bologna has been a key ingredient for hungry Americans throughout the 20th and into the 21st century.
Bologna meat is made into a paste by blending the meat, spices, herbs and other ingredients, then smoked and cured. This helps as a preservative. The meat is then often sliced and sold as separate slices.
In terms of appearance, it is normally pinkish looking – kind of like a salmon pink. The texture is firm to the touch.
If you're a fan of a great sandwich and you haven't gotten on board with bologna, you don't know what you're missing!
Where does bologna meat come from?
Bologna meat originated in Italy, Bologna to be precise. It became popular in the US thanks to immigration, with both Italian and German immigrants bringing their own varieties to the States.
The original Italian recipes for bologna, or mortadella as it is known in the old country, date all the way back to the 1600s. The choice of meat was lean pork and lots of different herbs and spices were used. The popularity of this kind of meat was due to the fact that it could be cured and preserved for longevity.
The first signs of bologna meat in America came at the start of the 20th century. More and more Italians were moving to the States, particularly New York, brining their local cuisine with them. However, mainstream foodies saw this kind of meat as belonging to the lower class.
They didn't know what they were missing!
It wasn't until a certain German immigrant combined Italian and German traditions that brought bologna to the masses. Oskar Mayer moved to the US at 14 and by his early 20s had formed his own meat packing company with his brothers. They soon captured Chicago's meat-loving public with their brand of bologna sausage.
What's the difference between sausage from Bologna and the one from the US?
The bologna meat from Bologna is actually known as 'mortadella.'
However, mortadella has to be finely ground or minced, whereas US legislation says that, in order to make bologna, the meat and other ingredients need to be pureed.
What's the difference between bologna, boloney and polony?
They are all the same thing. Boloney is an 'Americanised' word for boloney, while polony is how it is known in the UK.
How long does bologna last in the refrigerator?
The shelf life of bologna is relatively short. When stored in the refrigerator, bologna will keep for 3-5 days. Once you've gone over 5 days, it's a good idea to cut your loses.
How do you know if bologna is spoiled?
There are quite a few ways to tell if your bologna has gone off.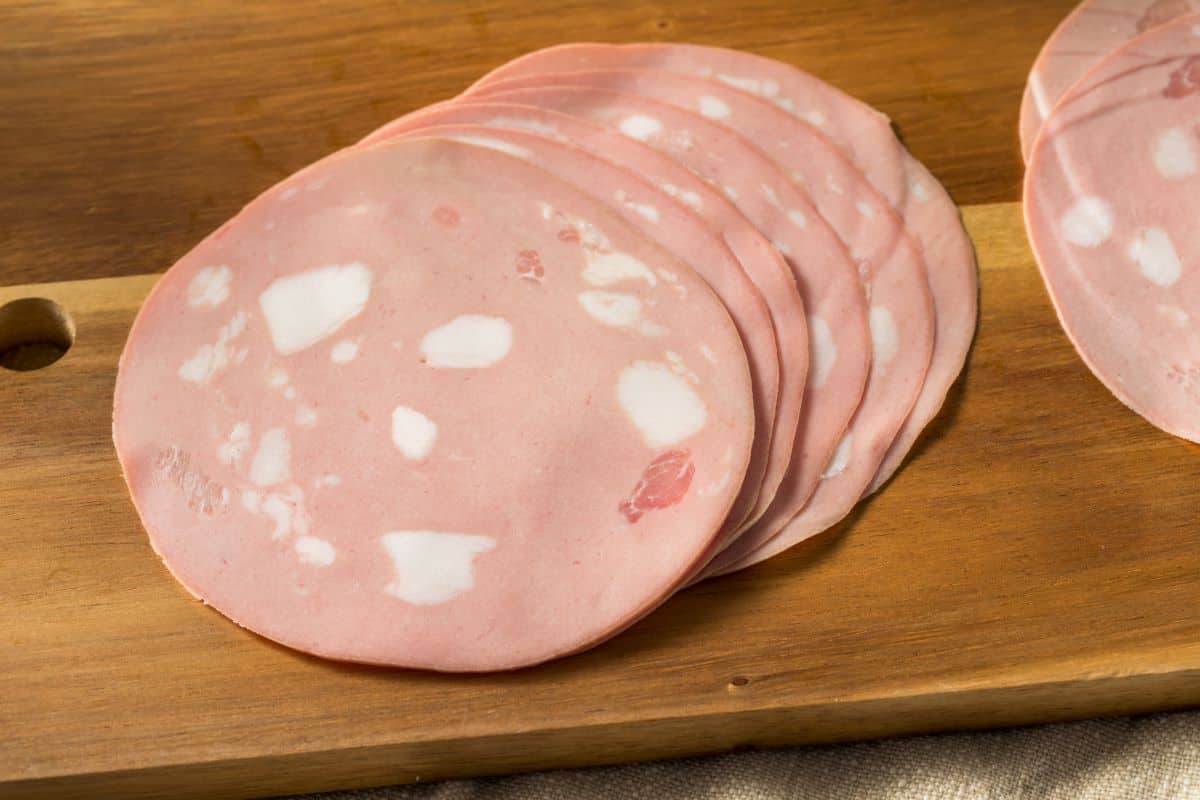 Appearance and texture
The first thing you will notice is that your bologna slices will have taken on a slimy feel and a dull colored appearance.
Smell
As well as the slimy appearance, Bologna always starts to take on a sour smell when it goes off. As soon as you notice a sour smell, it's time to throw it away.
Taste
Beyond the appearance, taste and texture, you will most certainly be able to tell if it has gone off by the taste. Hopefully, you won't need to get to this stage, but if you do you'll notice that your bologna is off by a distinct sour, almost metallic taste.
However, freeze bologna and you won't have to worry about it going off so soon!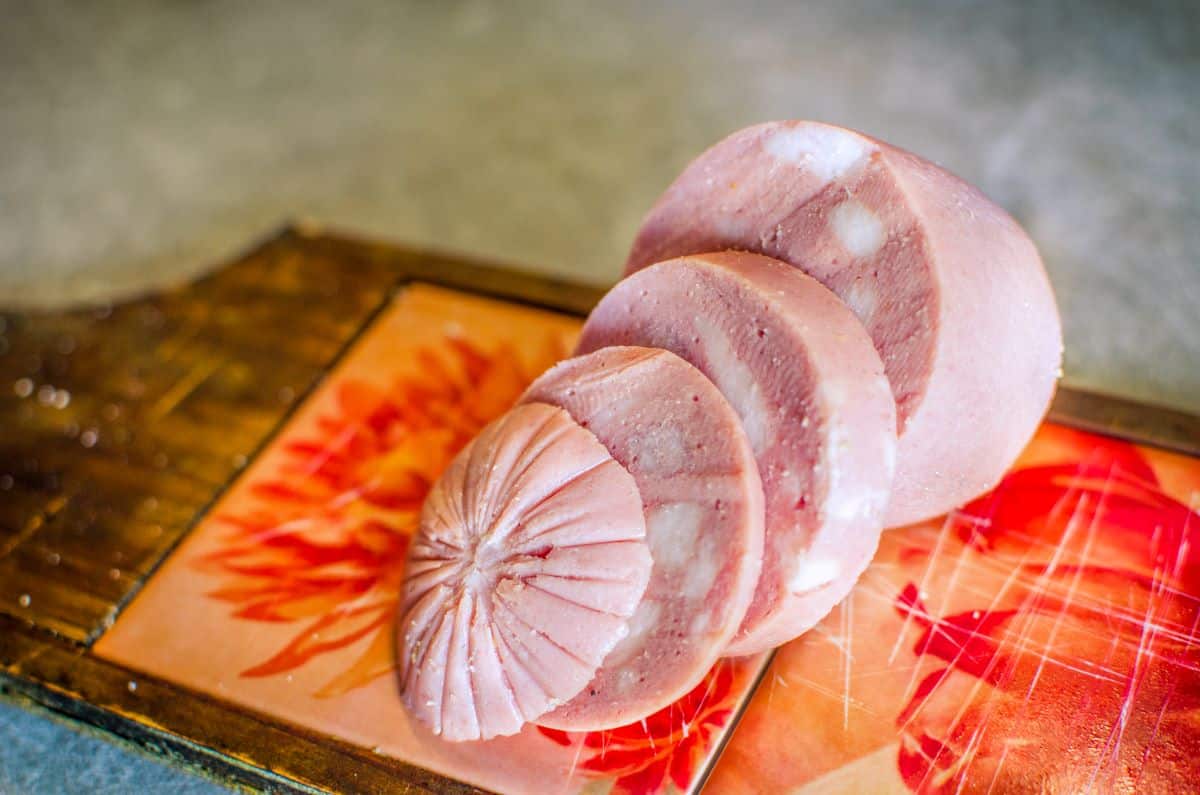 How long can you freeze bologna?
Like cured meats and cooked meats such as pepperoni and salami can last up to 3 months, most pre packaged bologna and fresh bologna bought from the deli counter lasts between a month to 2 months.
If your bologna is sealed and unopened, it will last up to two months.
Can you refreeze bologna meat?
Leftover bologna that has been frozen should not be frozen. Like most meats, it's only sensible to freeze and defrost it once.
That's why, when it comes to defrosting bologna, you should only defrost as much as you think you are going to need.
How do you defrost bologna?
The best way to defrost bologna, leave it to defrost overnight in the fridge. Thawing bologna this way will help to protect the taste and texture against the freezing process. You don't need to leave it overnight – a few hours will do – although leaving it overnight gives it plenty of time.
If you are in a hurry and you need to defrost bologna quickly, you can do it by placing the airtight bag in a bowl full of cold water. Make sure the container is large enough (you can even use the sink) and make sure the bologna is weighed down.
Check the bologna every 30 minutes to make sure it has fully defrosted. If not, change the water (replace with more cold water) and give it another 30 minutes.
Once your bologna has been defrosted, it is best to use it straight away. Otherwise, it will keep for around two days in the fridge.
Don't defrost bologna in the microwave. It will ruin the taste and texture. Also, never leave bologna out to defrost at room temperature.
Top tips for freezing bologna
Freeze bologna as soon as possible – the longer you leave it in the fridge before freezing, the less shelf life it will have and the more the taste and texture will be affected once thawed.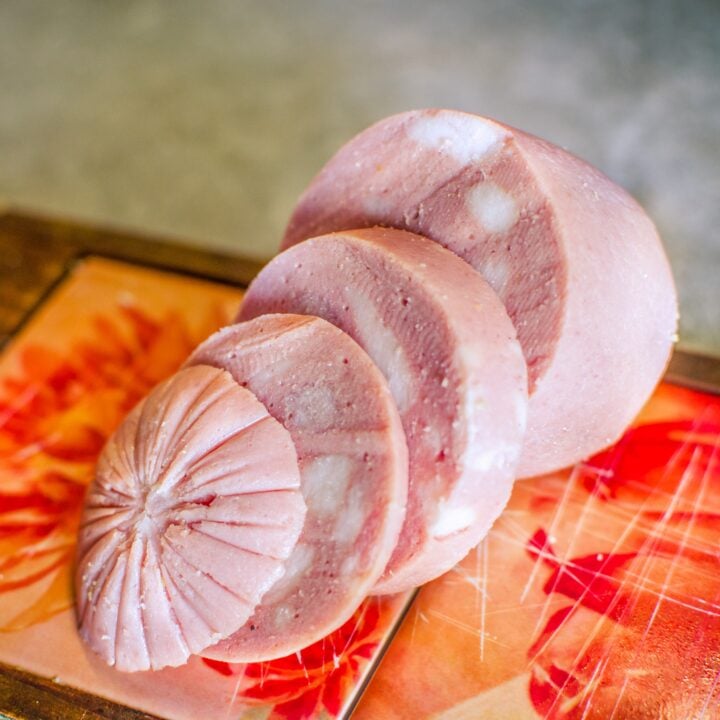 How to Freeze Bologna
Materials
Airtight freezer-safe container
Ziploc bag
Freezer labels
Plastic wrap
Instructions
How to freeze sliced bologna deli meat
Place each individual slice of Bologna deli meat and place them on wax paper.
Stack each slice of deli meats and place in a ziploc bag or airtight container.
If using a ziploc freezer safe bag, squeeze as much of the the air out of the bag as much as possible.
Protect it against freezer burns by adding a second freezer bag over the meat.
Label the container with the contents and the freezer storage date, then place it in the freezer.
How to freeze unopened shop bought bologna slices
Wrap the original bologna packet in aluminum foil, freezer paper or plastic wrap, then place in a ziploc bag or airtight container. This will help to prevent freezer burn.
Label the container with the contents and the freezer storage date, then place it in the freezer.
How to freeze bologna sausage
Wrap the outer package in a plastic bag or aluminum foil to reduce freezer burn. Place inside a ziploc bag or airtight container.
Label the container with the contents and the freezer storage date, then place it in the freezer.