Are you cooking a recipe that requires some form of heat, but you realize that you're out of red pepper flakes? Here, I've come up with a few ideas of ingredients that would serve as a substitute for red pepper flakes that will definitely come in handy.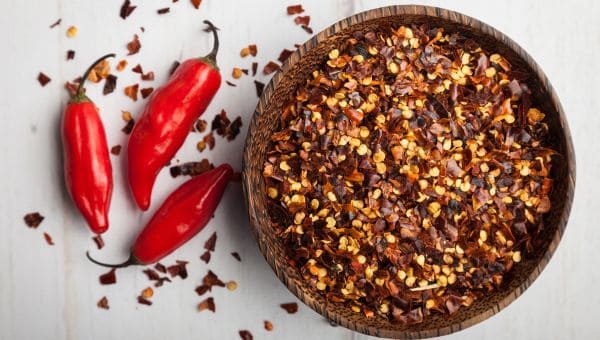 red pepper flakes substitutes
You might also know red pepper flakes as crushed red pepper flakes. They come in a dry form because they're made from dried chilies or dried peppers. Therefore, the best substitutes will also be dry or ground.
Dried flakes are considered condiments, which you can use for spicing and flavoring of sauces, soups, or curries. There's nothing better than adding a bit of heat into a delicious beefy stew or adding some punch into a simple chicken curry.
It also happens to be one of the most important ingredients for salt and pepper seasoning, giving this classic Chinese dish a definite kick.
Red pepper flakes score between 30,000 – 50,000 Scoville heat units. These chili flakes originated from the Southern Balkan region of Europe.
It only took a few years for this handy condiment to arrive in Italy. Today, you'll find a red pepper mill at most Italian pizzerias.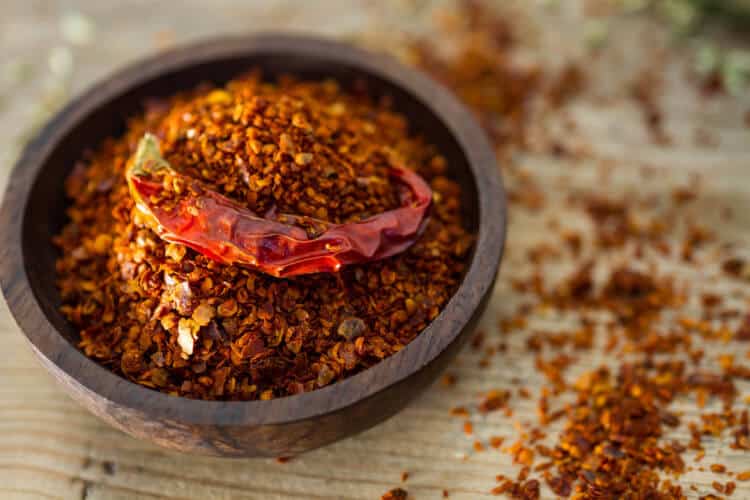 top products you need
Here is a list of products you'll need if you're cooking with chili or making red peppers recipes:
how to make your own pepper flakes
Oven-bake them and dehydrate them for more than six hours. This requires you to cut open the chilies in half, keeping the seeds.
Once the chilies are completely dry after the six hours, just grind the chilies and store them in an airtight container.
Otherwise, the second method of making your own red pepper flakes includes naturally drying the chilies out on a piece of string. This process takes roughly four months for the chilies to dry out completely without any chemicals.
Once they are dry, remove the stem and grind. Then you can enjoy a teaspoon of the red pepper flakes yourself.
7 Substitutions for Red Pepper Flakes
Have you run out of red pepper flakes? Don't worry, here are 7 ingredients that will make a great substitute for red pepper flakes.
Which red pepper flakes alternative would you choose?