Which kitchen gadget do you find most useful in the kitchen?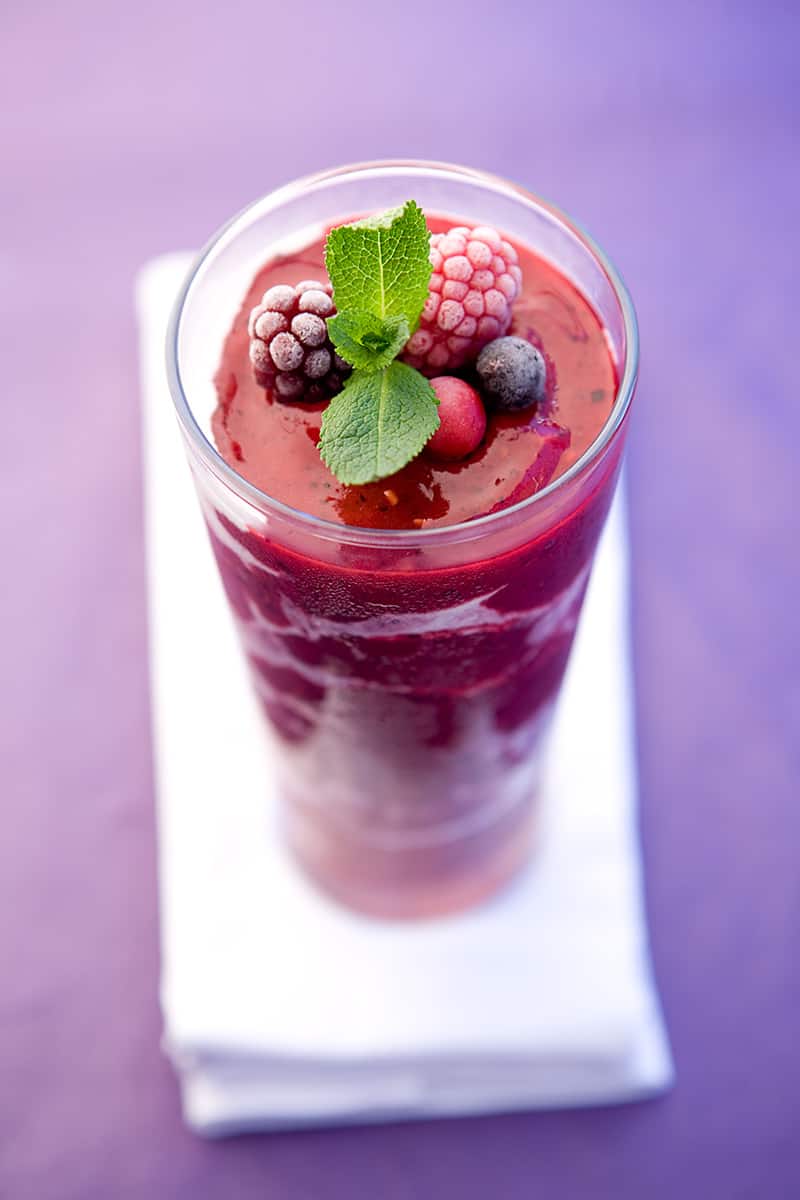 Since discovering the handheld blender, which purees soups for me with a simple press of a button, the old-fashioned jug blender became obsolete - to me at least.
Until I had children. A lot of mothers sit with fussy eaters and as we all know there's one sneaky way to get vitamins down their gullets. Smoothies.
Don't want to eat your spinach? Fine, it will go into your smoothie. What about pumpkin and sunflower seeds that contain the all essential omega-3 oils? No?
They'll join the other ingredients in your rainbow-coloured massacre. I always vowed I won't disguise vegetables in my children's food but these days I'm desperate! And no, I wouldn't dream of telling them what goes into their favourite drink.
At the beginning of this year our blender coughed, choked, let out smoky fumes and kicked the bucket. It was a very sad day indeed.
So imagine how chuffed I was when I heard Cuisinart was sending me a brand spanking new blender or more accurately the Cuisinart Power Blender. The whoops of joy could be heard from miles away!
The jug is made out of toughened glass which gives the whole product quite a sturdy, good quality feel. The stainless steel blade has six sharp edges and should be handled with care.
Where the old blender just had a knob with three power settings and a pulse button, this one has an array of buttons depending on what you are preparing: smoothie, ice crush, soups/sauces and puree.
The latter settings are each programmed in a different way for optimum results. Whether the rubber seal is plain or grooved might seem like a mundane detail to most people but there is a huge difference.
Food particles and liquid got stuck in our previous grooved seal and it ended up going moldy whereas the new one you can simply give one wipe and it's clean!
This is only the second blender I've ever owned but I'm more than happy with it.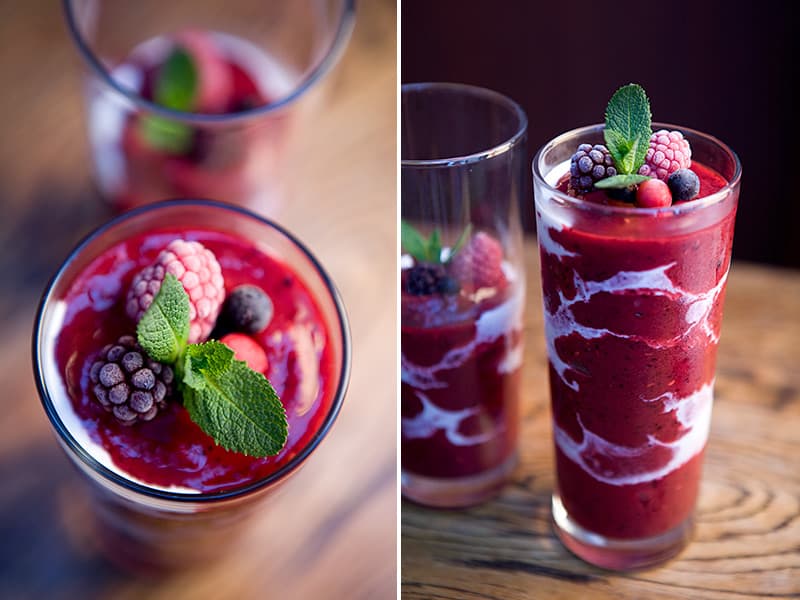 At last, order has been restored in this house.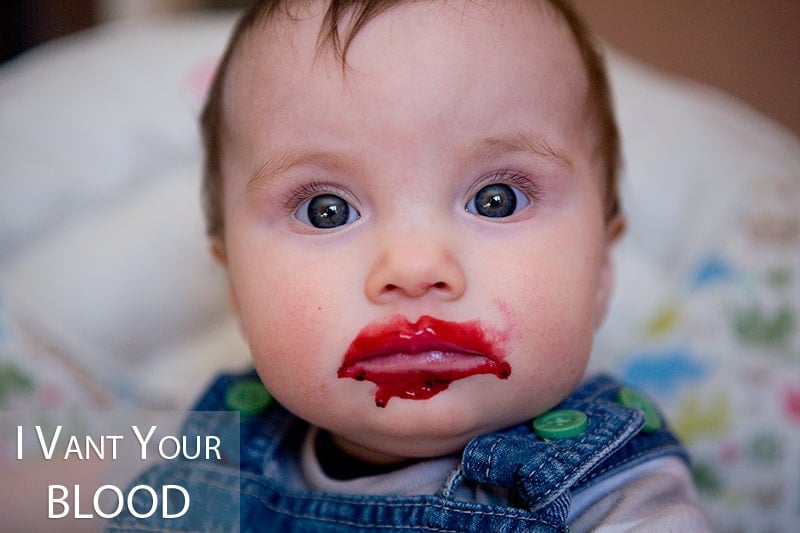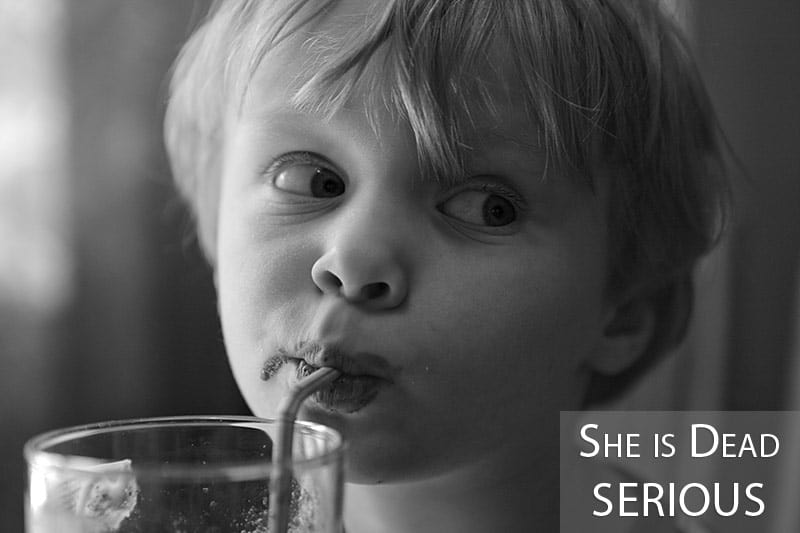 Love blackerries? Check out this blackberry compote!
Print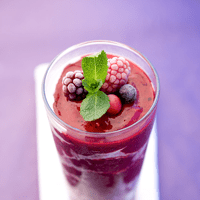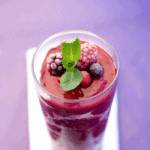 Mixed Berry & Orange Smoothie
---
Description
Enjoy part of your 5-a-day in one glass.
---
500g

(

1

lb) frozen berries [e.g. strawberries, blackberries, blueberries, black currants, red currants, etc.], partially thawed

30

ml (2 tbsp) caster sugar

300

ml (½ pint / 1¼ cups) freshly squeezed orange juice

60

ml (4 tbsp) single [light] cream [optional]
---
Instructions
Tip all but a few summer fruits into a blender or food processor and add the sugar and orange juice. Blend until smooth, adding a little more orange juice if the mixture is too thick.
Pour the smoothie into 3 tall glasses and, using a teaspoon, swirl a little cream into each glass. Top with the reserved fruits and serve with long spoons to mix the cream.
Notes
If you do not want to squeeze the oranges, you can buy juice – but avoid the concentrated juices.
Nutrition
Serving Size:

277.7g

Calories:

193

Sugar:

29.4 g

Sodium:

11 mg

Fat:

5.1 g

Saturated Fat:

2.5 g

Carbohydrates:

38 g

Fiber:

4.7 g

Protein:

1.8 g

Cholesterol:

13 mg