Have you ever wondered what to serve with chicken marsala? Well, wonder no more, because it turns out there are so many incredible accompaniments to this hearty Italian dish. What's more, we've got a whole list of them to get you salivating.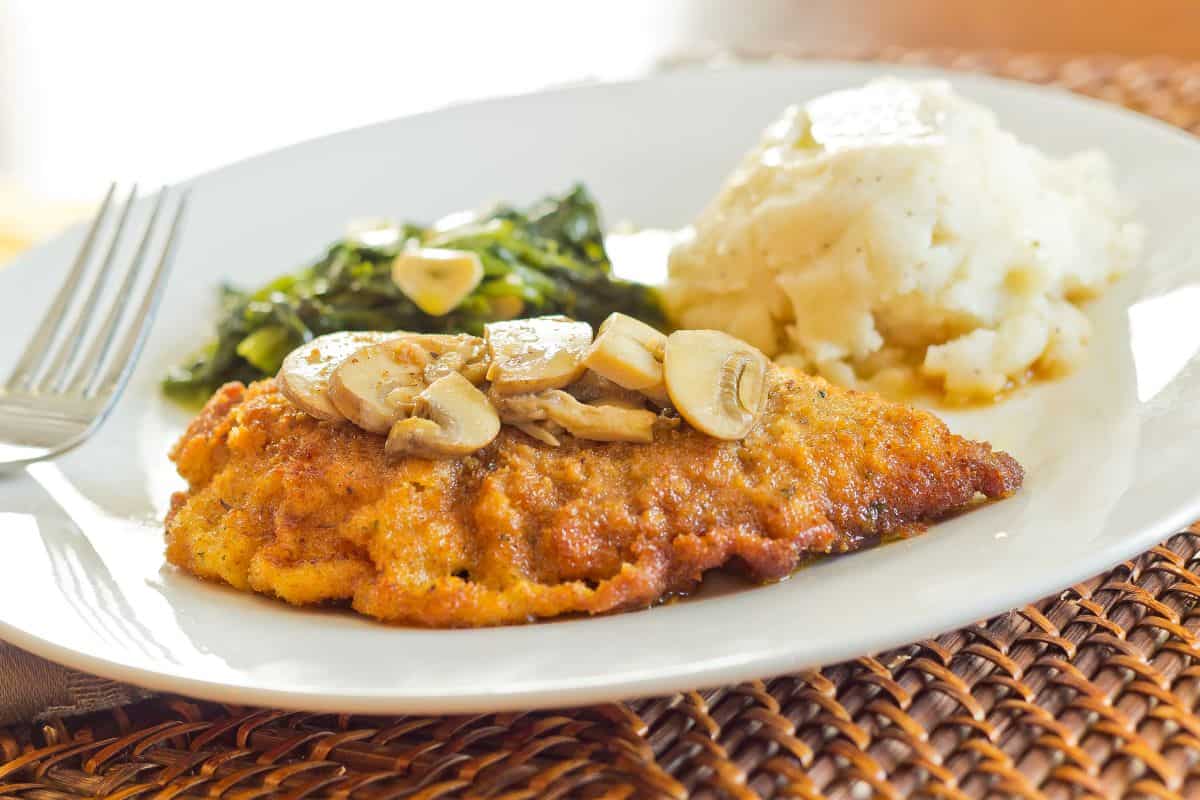 Before we delve into the details of the kind of flavors you should be looking for when trying to make chicken marsala sing, let's find out a little more about this popular chicken dish.
What is chicken marsala?
Chicken Marsala is a traditional Italian-American dish that consists of pan fried chicken cooked in a rich creamy Marsala sauce, with mushrooms and herbs. The chicken is thinly sliced, before being browned in olive oil on a high heat.
It is then removed from the pan and the mushrooms are added, along with the Marsala wine, which reduces, and chicken broth, cream and parsley.
Chicken Marsala is a succulent, rich kind of comfort food that is so satisfying, particularly in the colder months of the year. What's more, as everything is cooked in one pan, it is very easy to make and cleaning up afterwards is a breeze.
Where does chicken marsala come from?
The name 'Marsala' is taken from the wine used in the dish, which comes from 'Marsala', the town in the province of Trapani, in Sicily.
The dish itself is based on typical Italian scaloppina dishes – thinly sliced meat, floured and fried, then cooked in a sauce. It is thought that this kind of cooking may have French origins, inspired by the large French community that settled in Sicily in the 1800s.
Chicken marsala really came to popularity in the United States in the 20th century through Sicilian immigrants.
What is Marsala?
Marsala is a fortified wine from Sicily. It has a nutty, caramel flavor that makes it perfect for flavoring savory dishes. It is also used in baking.
Marsala has notes of dried fruit (think apricot or sultana) as well as walnut, vanilla, honey or even tobacco. It comes either secco, semi secco or dolce (dry, lightly sweet or sweet sweet).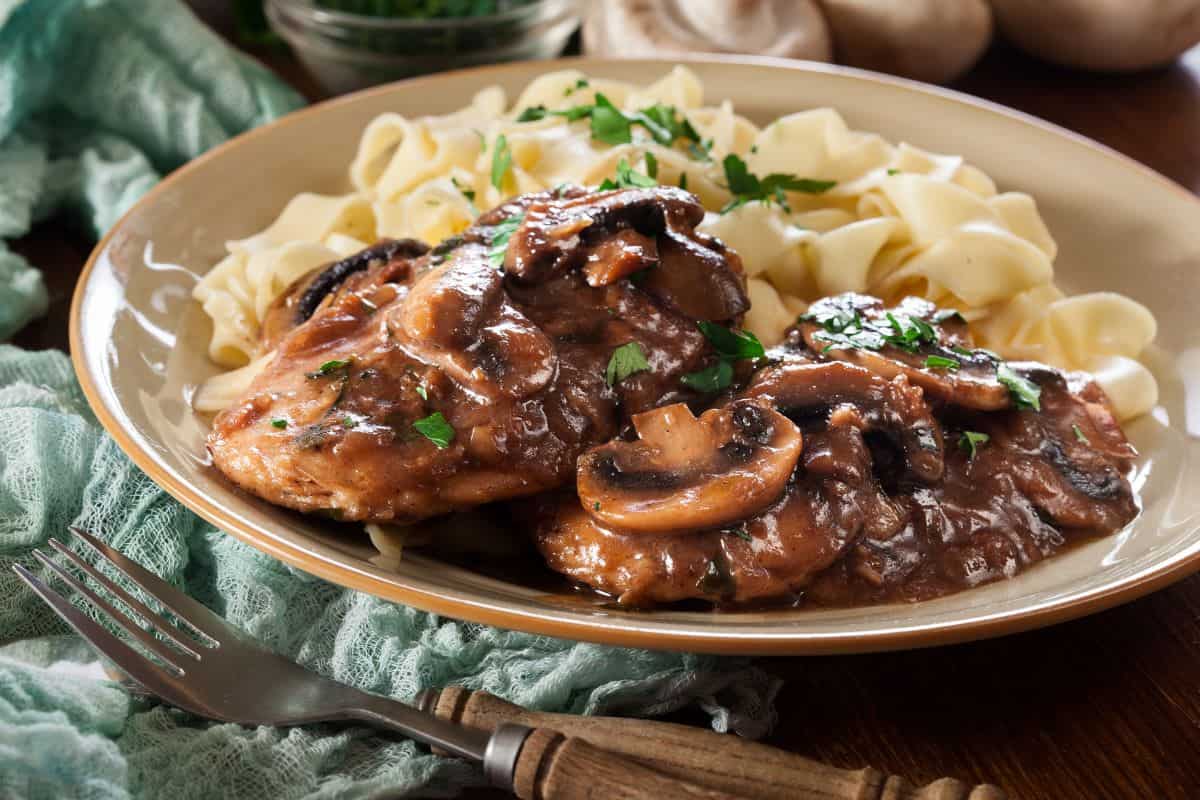 What to serve with Chicken Marsala
Not sure what to serve with Chicken Marsala? Don't worry we've collected 21 incredible accompaniments for you to choose from.