Fennel is an integral ingredient to many cuisines around the world, so make sure you read about these fennel substitutes. These fennel substitutes are especially handy since the spices or herbs are generally available throughout stores, and they just might save your recipe.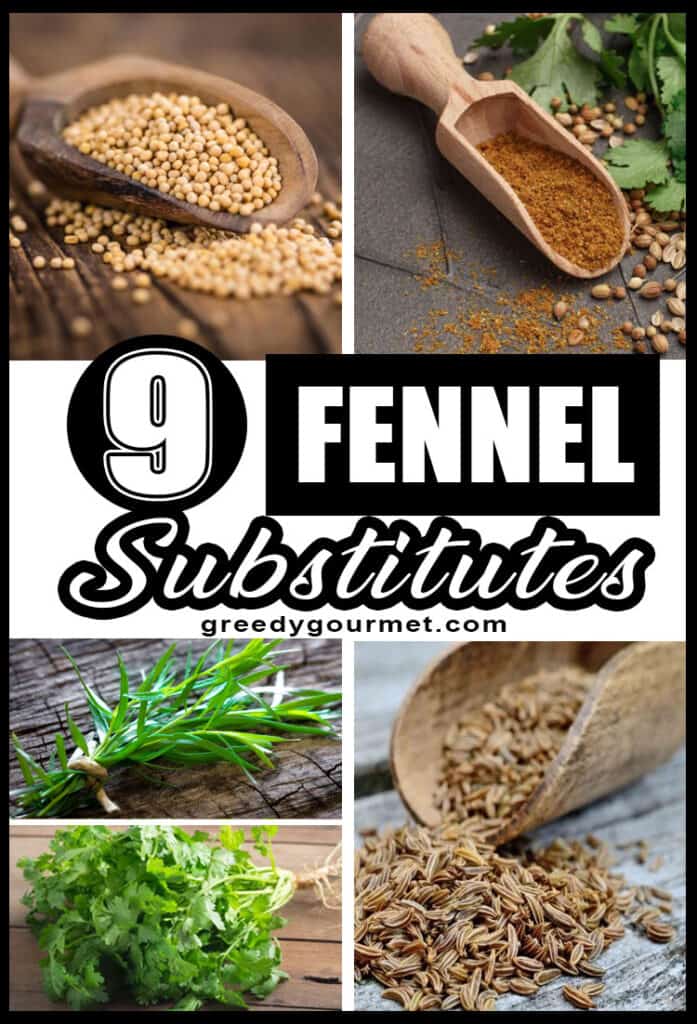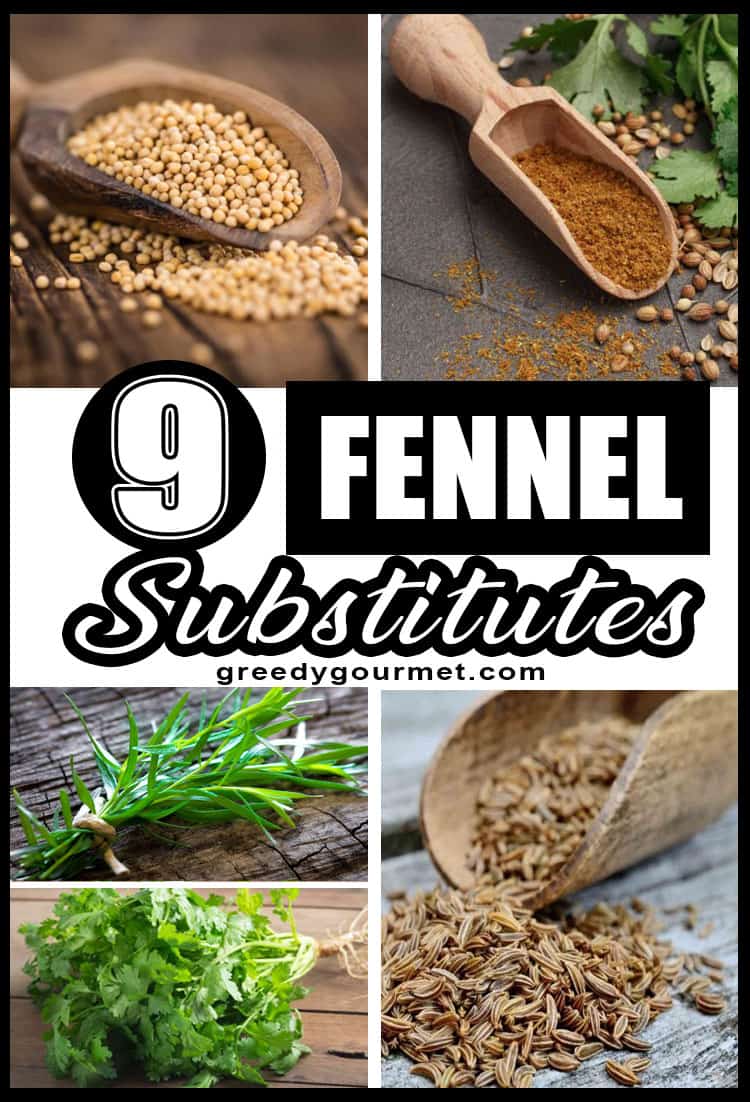 Cooking a fennel recipe can be challenging, especially if you run out of fennel, so have a look and make sure you have some of these fennel substitutes in your kitchen. Just in case.
You can cook it, fry it, boil it and even roast it. In addition, you can also eat raw fennel in the form of a salad. All in all, fennel is a tasty aromatic ingredient that has the ability to jazz up almost any dish.
It's far from being a plain green vegetable, and it has very specific flavour, so be careful what you combine it with. Fennel marries well with many fish or poultry dishes, however, it can be tricky to combine well with red meat.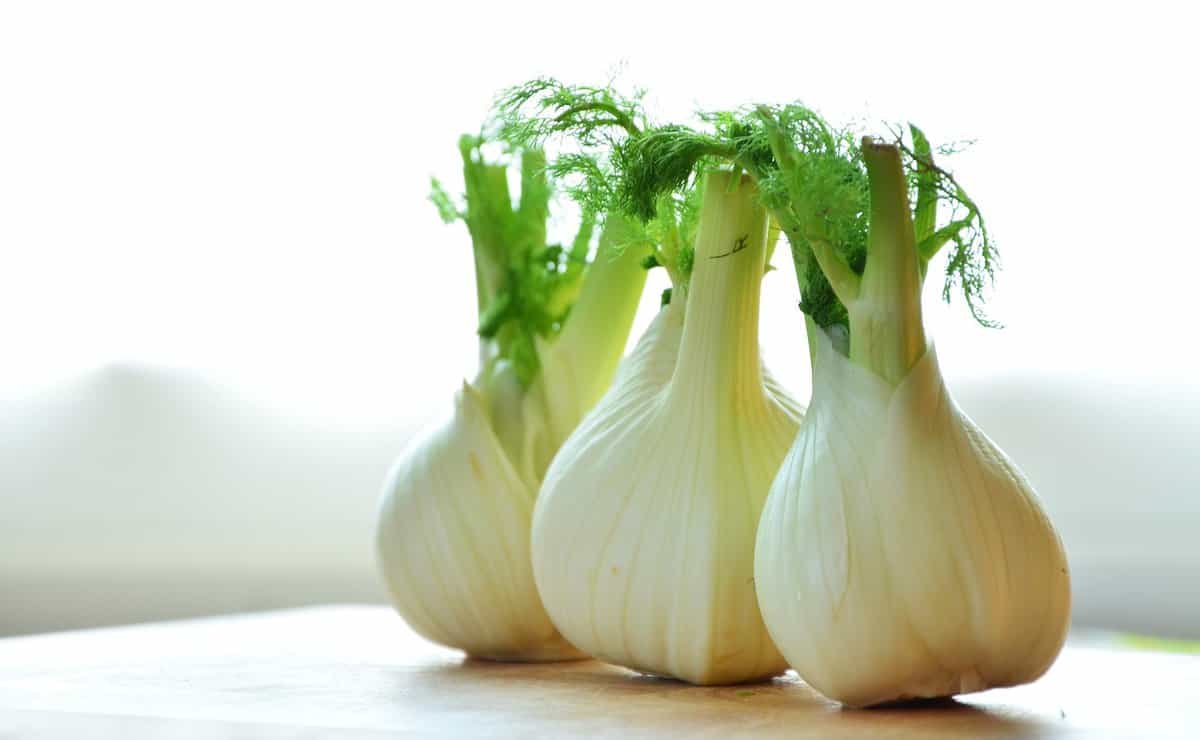 what is fennel and what are the best fennel substitutes
Believe it or not, but fennel is an aromatic herb that actually belongs to the carrot family. No, fennel is not orange, therefore fennel substitutes will be nothing like carrot substitutes. Visually speaking, fennel has a large white bulb with green stalks (which are also edible).
Out of the stalks, you'll see leaves that resemble green feathers. If you see it grow wild, you can recognize it by its vibrant 'umbrella like' yellow flower heads. These are often used for pickled recipes; for example it would be the perfect flavor enhancer to this courgette pickle recipe.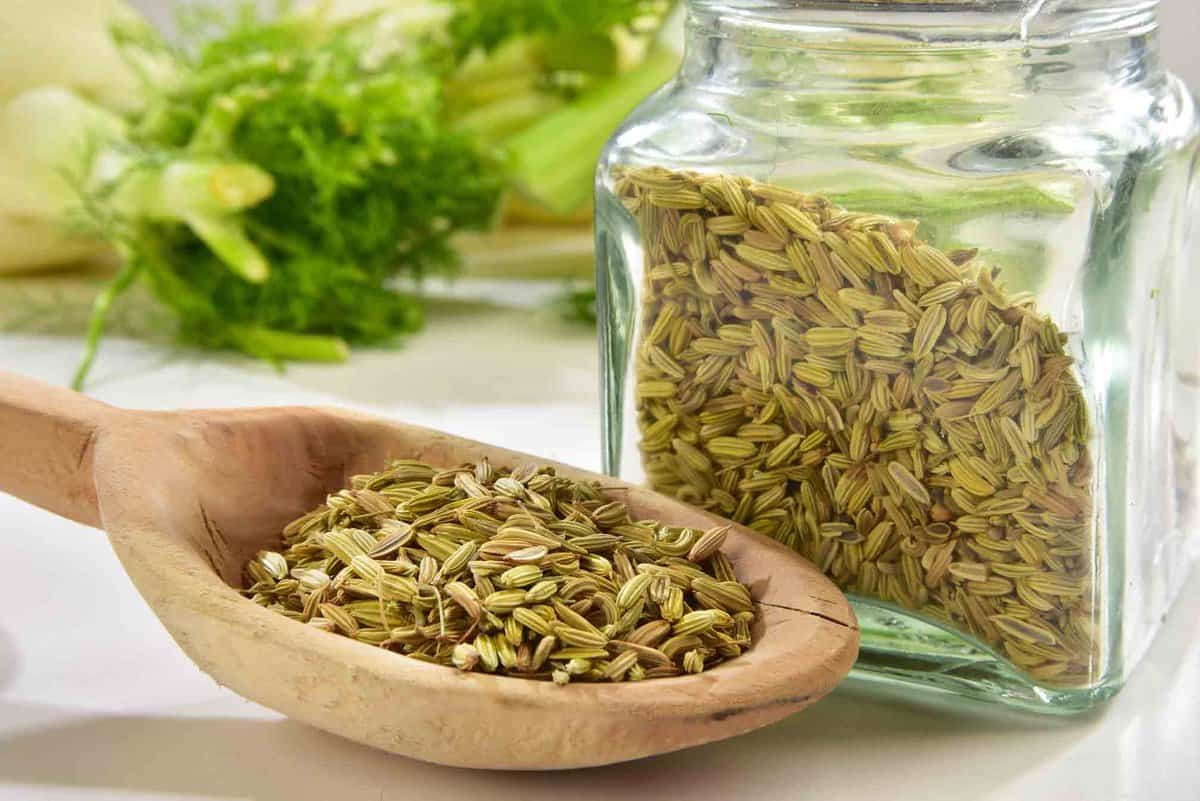 You might also know fennel as finocchio in Italian, or feniculum in its Latin name. Surprisingly enough, the Greek term for fennel is marathon, which refers to the famous place of the battle of Marathon. Fennel is home to the Mediterranean region but today it is cultivated all around the world. Especially near sea shores and coasts with drier soils.
Fun fact, did you know that fennel is the primary ingredient of the infamous alcoholic drink called absinthe? No need to worry though, the fennel will not give you any hallucinations or hangovers, as long as you simply use it to cook delicious food.
To learn more about fennel, click right here.
top fennel substitutes that you need to know about
Fennel is a vital part of Mediterranean cuisine, especially French and Italian. If you have ever been to a local market in Italy or in the south of France, you will probably have seen the massive heaps of fennel for sale. The locals simply cannot stop buying them.
Fennel is particularly good for fish and seafood dishes. Whether you use it raw or cooked, the anis flavour is perfect with any type of white fish. For example, you can stuff the fish with sliced fennel and chopped fennel top and oven bake it. Or you can use the fennel thinly sliced in a salad to go with the fish. You can even pickle the fennel for a bit of acidity.
Fennel is not an easy vegetable to substitute. especially not if you are looking for that same crunchy texture that the fennel has. In fact, it can sometimes be difficult to cut out a fennel because of its hard core. However, in terms of flavour there are some herbs that can offer a substitute for fennel when you need it.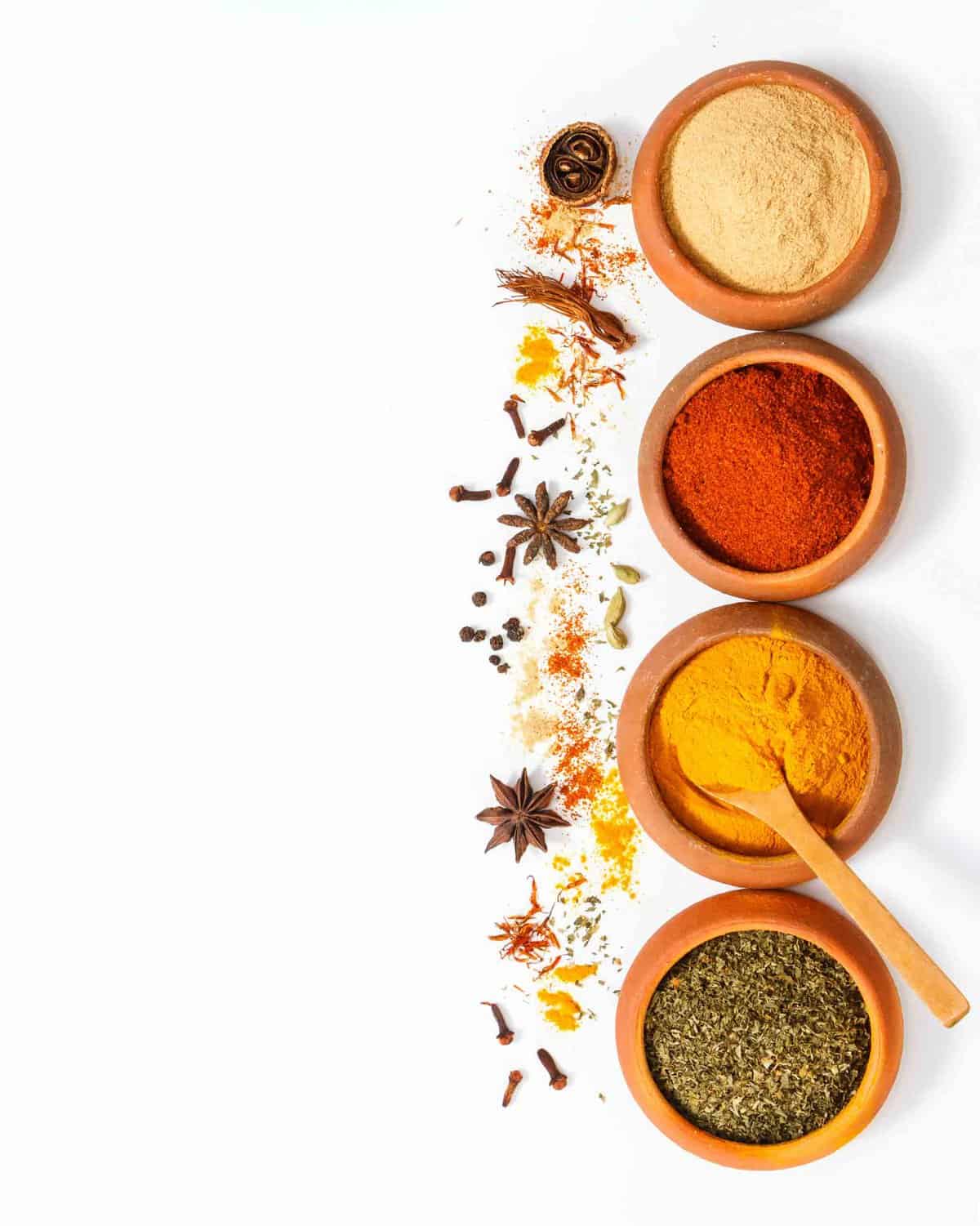 what is the best fennel substitute
Before looking for the best fennel substitute, you need to figure out in what form the fennel should have been used. If you need a raw fennel substitute, you have to look at the fresh herbs. Fresh vegetables can be hard to substitute as I learned from looking for escarole substitutes.
If on the other han,d you are looking for a substitute for dried fennel seeds or ground fennel seeds, there are other ground spices that can help you. Let's go over the options here:
Similarly to the fennel, dill also has feather leaves that release an anise-like aroma. In fac,t dill looks very much like the top of a fennel. Although the dill carries a more subtle anis flavour than the fennel, and has a slightly different aroma, both are terrific for fish and seafood.
The resemblance in the looks of the bushy green top and the aromatic flavours make it the first choice substitute for fennel. Stuff the fish with dill instead of fennel, and you will have a very similar result. If you feel like you are missing the crunchy texture, slice up some parsley root to along with it.
Coriander has a more fragrant flavour that tends to divide opinions. It is nonetheless fantastic with fish and white meats such as chicken or turkey. Although it doesn't quite bring that anis flavour of the fennel, I reckon it is still a good substitute in terms of seasoning your fish.
A herb that does pack a lot of anis flavour however, is tarragon. You might know it from the classic French cuisine where it is used quite a lot. In Franc,e it is known as estragon. It has thin bright green soft leaves that releases a lot of aroma with a distinct hint of anis. An excellent substitute for fennel as a seasoning. On that note have a look at my suggestions for substituting tarragon.
Thinking of fennel substitutes basil is probably not the first herb that springs to mind. Thai basil however is different. It has a sharper more peppery flavour and clear aroma of anis. Thai basil looks nothing like the normal basil you usually get.
The plant has high stems with crowns of thin triangular leaves. A surprisingly good substitute for fennel.
Caraway is also known as meridian fennel or Persian cumin. It looks somewhat similar to dill but it is rare to come across as a fresh herb. If howev,er you need to substitute fennel seeds for a pickling recipe for instance, the caraway seeds are ideal. The aroma is very similar to that of dried fennel seeds and they even look similar. Look for caraway seeds in an Asian or Oriental supermarket when you need a substitute for fennel seeds.
ground fennel substitutes
The fennel itself is not dried up and ground to produce a spice. For this purpose, the fennel seeds are used. If you need a ground spice to substitute ground fennel seeds, these are the best.
As a matter of fact, many ground spices can substitute one another. To learn more, you can have a read through my paprika substitutes.
Ground coriander seeds have a powerful flavour that can easily stand in for fennel. Use with care. Whole coriander seeds are also useful for pickling.
Mustard seeds lack the anise flavour but they do bring very nice aromas that can well substitute for fennel seeds. You can use the mustard seeds whole for pickling, or use ground mustard seeds for cooking or making spice rubs.
Obviously, anise seeds have bundles of flavour, and as you would expect the flavour is quite powerful. If you a looking for a ground fennel substitute that gives you anise flavour, anise seeds are the logical choice. You can use anis seeds whole or they can be ground up to a powder.
Dried dill or ground dill seeds are also good substitutes for ground fennel seeds. The similar anise-like aromas intensify from the drying process. As with coriander seeds, the dill seeds are great for pickling too.