Macco di fave is a classic Sicilian soup recipe that you'll commonly find in any Sicilian home. It's a nutritious and filling starter. However, do be careful of the portion size as this soup will leave you rather full – especially if you eat it with delicious bread sides like this cheesy garlic bread. If you are expecting a big dinner party, then maybe go easy on the portion size or go for this lighter vegan Sicilian starter instead. The macco di fave soup itself is really easy to prepare and it stores pretty well too. Do enjoy making this hearty soup!
This is the third recipe in the Sicilian cuisine series that I have cooked with chef Mario.
True to the Italian spirit, you will notice that this recipe calls for the simplest of ingredients. If you think you can only cook this soup in summer because of broad beans' seasonality, think again. You can find bags of broad beans year-round in most supermarkets' freezer sections.
What I did find fascinating was the different types of fresh produce on Sicilian shores. In some of the photos wild asparagus, wilted mustard greens and wild fennel were used to garnish the soup. Freshly baked bread topped with a mountain of fresh ricotta and finished off with even more broad beans and chilli is one way to turn this soup into a complete meal. The latter was created by Mario on the fly, i.e. using stellar-quality ingredients in an easy way for maximum results.
If you would like to hire Mario for your events or a private function, you can email him at mariotraina@gmail.com or follow him on Facebook or Instagram or call +39 339 8181830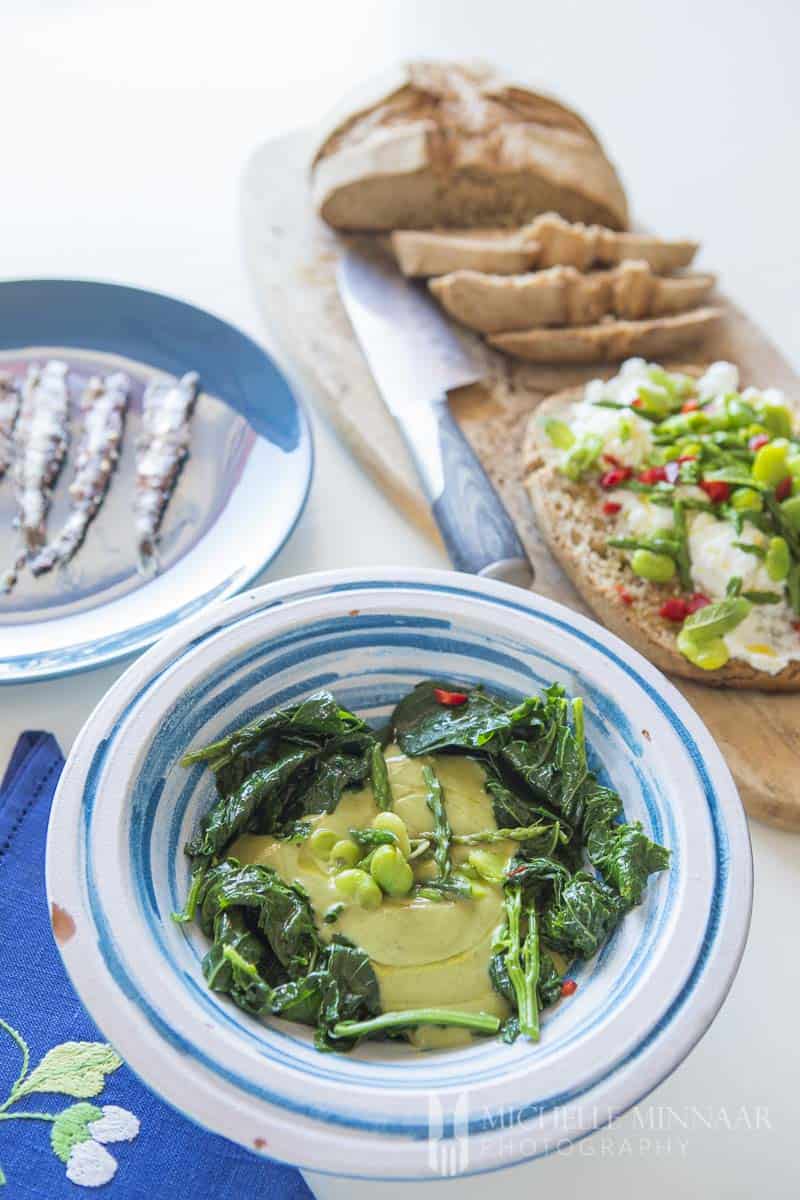 macco di fave authentic Sicilian soup of dried beans
Macco di fave, also known as maccu di fave or macco. Simply put, it is a Sicilian soup made from dried fava beans. Fava beans are the Mediterranean term for broad beans, but in Nepal people also call them bakulla. Ultimately, one can also say that macco di fave is a soup made out of mushed fava beans or broad beans. The consistency one should generally expect is quite a thicker one, however you can dilute with water or stock to your liking. Don't miss out on making this hearty traditional Sicilian recipe!
During my travels in Sicily, I learned all about the culinary curricula of Sicilian sustainability and simplicity. Traditional Sicilian food must be sourced in a clean environment and seasonality must be respected. Once this is done, the taste of any recipe will be enriched!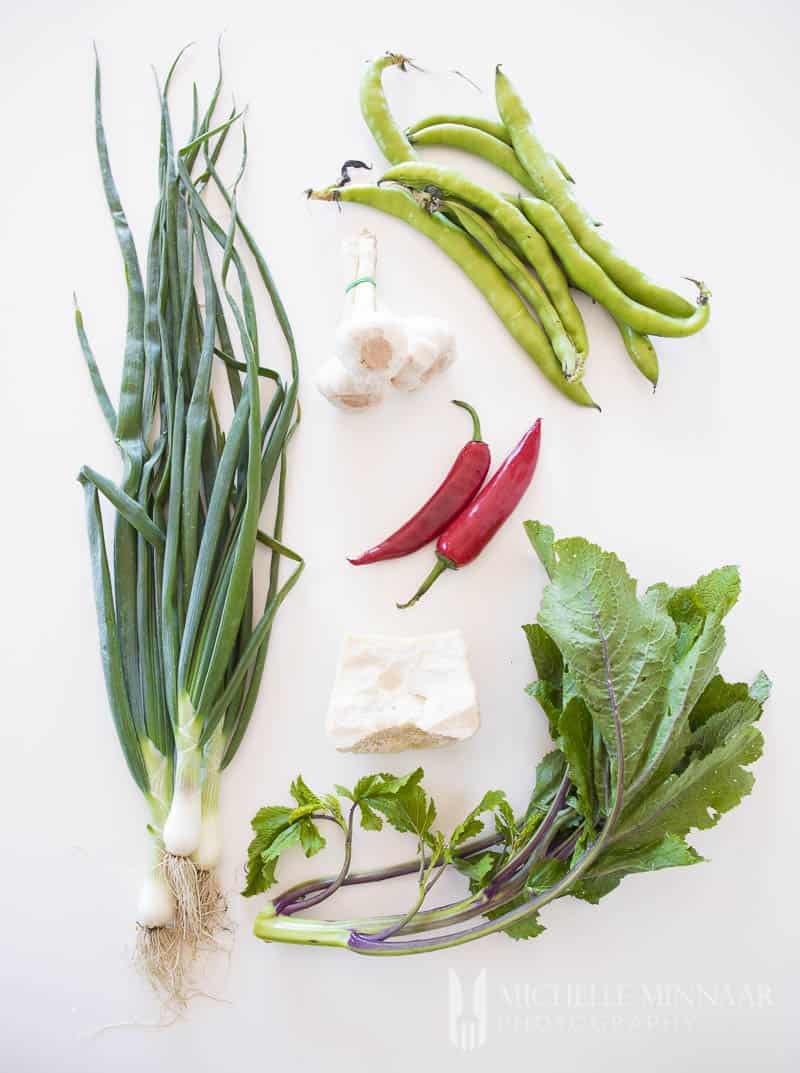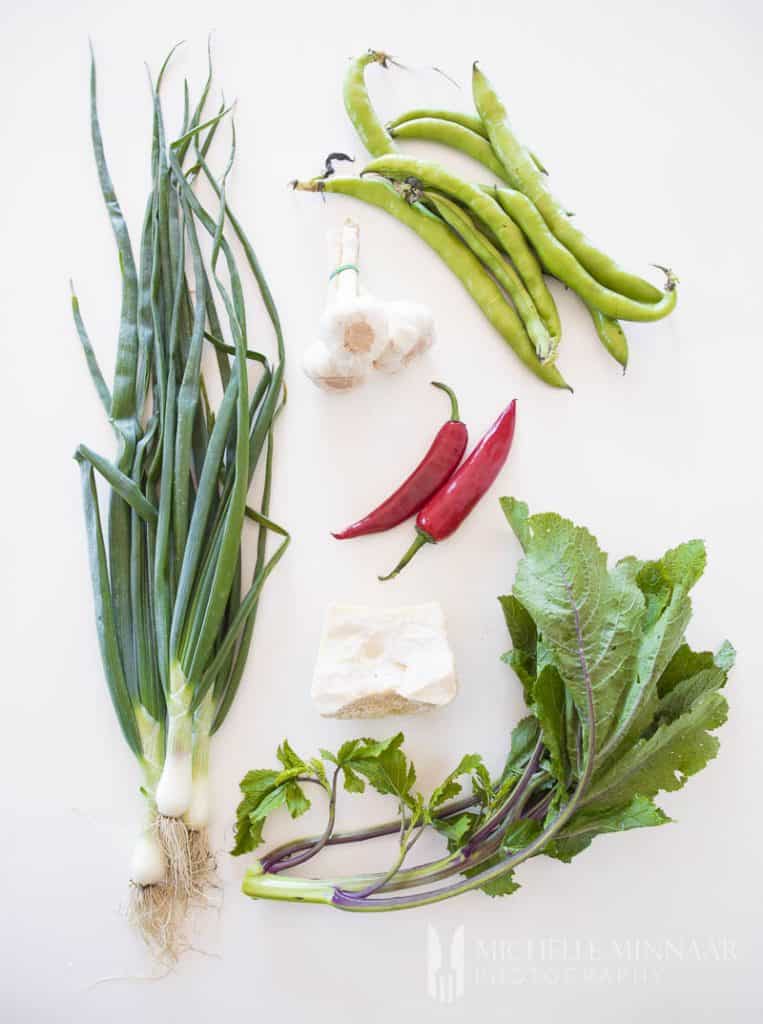 fave secche for macco di fave
Fave secche translates to dried beans in Italian. This element is an integral part to the traditional macco di fave Sicilian recipe. You can purchase fava beans or broad beans in the store or you can easily grow them fresh. As a last resort, you can also consider a canned version of fava or broad beans.
Just remember, if you want to make the best macco di fave recipe the Sicilian way, you should make it from fresh fava beans. This recipe was made with fresh Sicilian fava beans which came directly from the garden. Trust me, it makes all the difference in flavour. I highly encourage anyone to take up gardening – it a harmonious and rewarding process that brings excellence to the palate.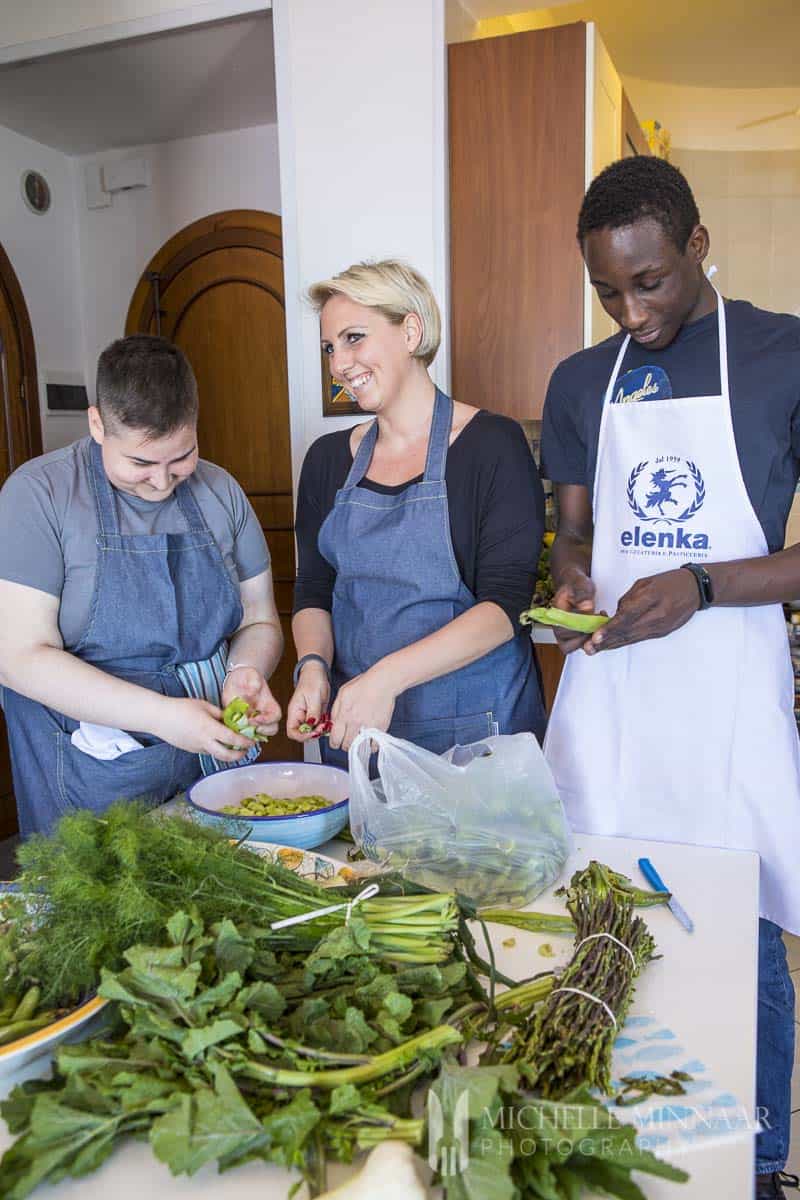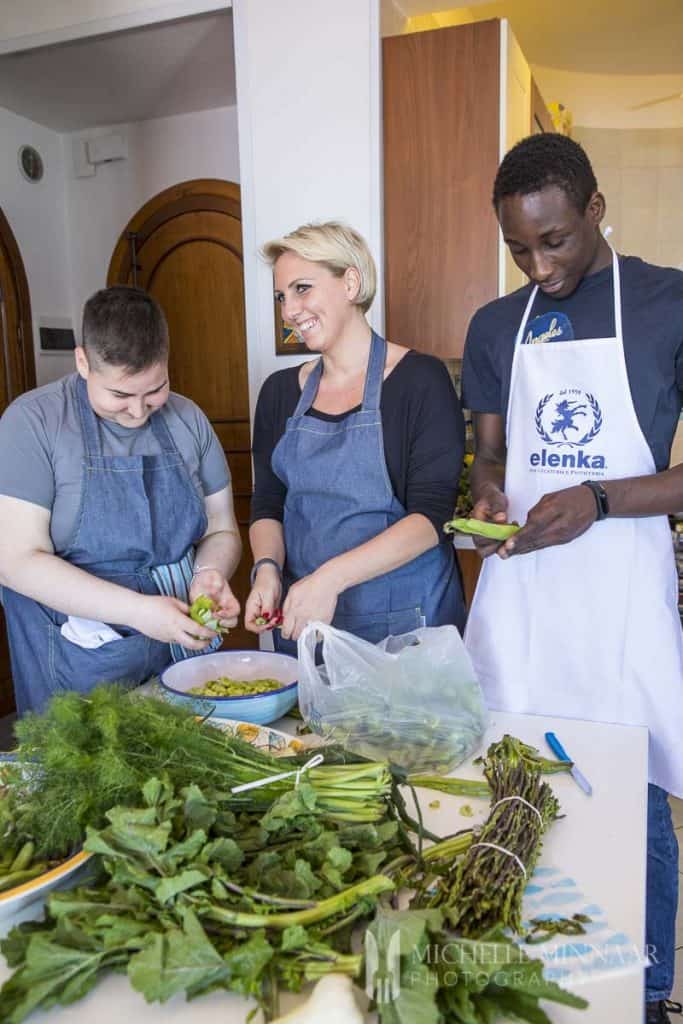 what are fava beans (broad beans)
Ultimately, the fava bean plant is one of the most ancient plants in our world! Fava beans have been a part of our diets since 6,000 BC and have been long associated with Mediterranean cuisine. That's why, whenever you are in Sicily, you might come across various fava bean recipes. For example, in Sicily, fresh fava beans are commonly mixed with artichokes to make fritella (which is sort of a ball of fried dough).
You can easily recognise fava beans by their larger, light green beans and their long pods. When you cook with fava beans, you should pod them, unless you intend to cook them when they are very young and tender. Fava beans peak from June till September. In Sicily, it's very common to harvest fava beans in May and cook fresh recipes like this maccu di fave. You can opt for using fresh fava beans, or you can also use dried fava beans which have a beige to brownish colour.
If you like to enjoy your fava beans fresh, you can best enjoy them as they are with a bit of bacon. Try this simple yet nutritious broad beans with bacon recipe.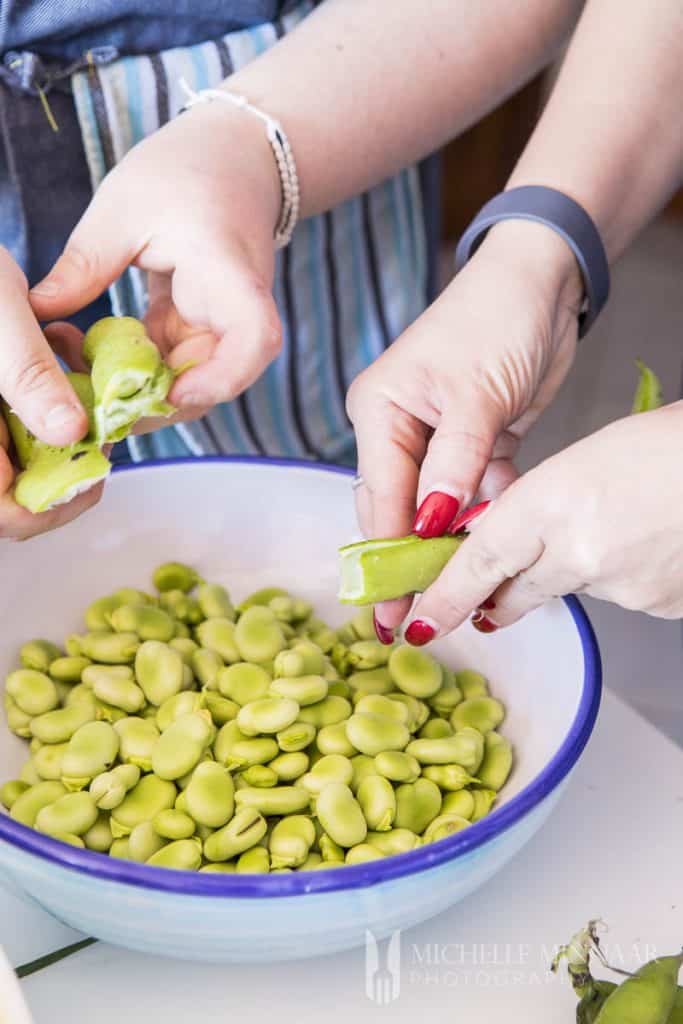 how to dry fava beans at home
Nothing beats purchasing fresh fava beans. However if you happen to purchase a larger batch there is no reason why you can't use it for later. Simply pod the beans when they have blackened. This means that the beans are ready for harvest. Store them in an airtight glass container. These store well for up to one year!
Otherwise, you can also consider blanching them in boiling water for a few minutes and then freezing them in a bag. This way, you'll have year-round fava beans at your disposition.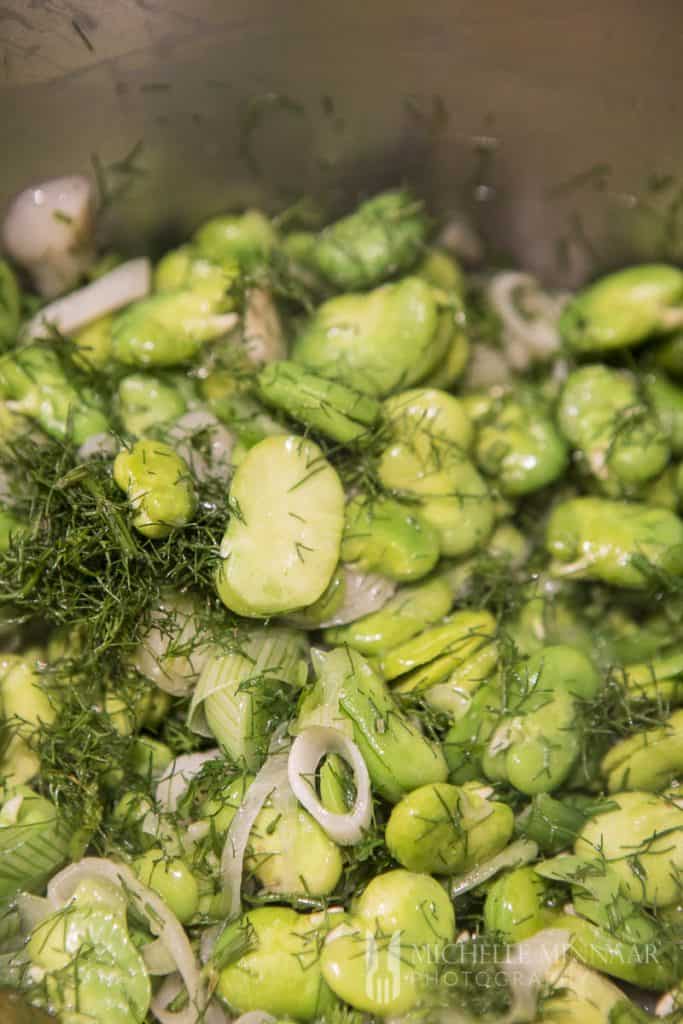 make macco di fave traditional Sicilian way
A traditional macco di fave recipe made the Sicilian way requires a thick and chunky consistency. Some Sicilian kitchens also love to add angel hair pasta into the macco di fave soup to make it even more hearty. The most common pasta to add into the soup is capellini pasta. Capellini is a form of thinner spaghetti. Simply toss the capellini directly into the macco di fave until it cooks and softens.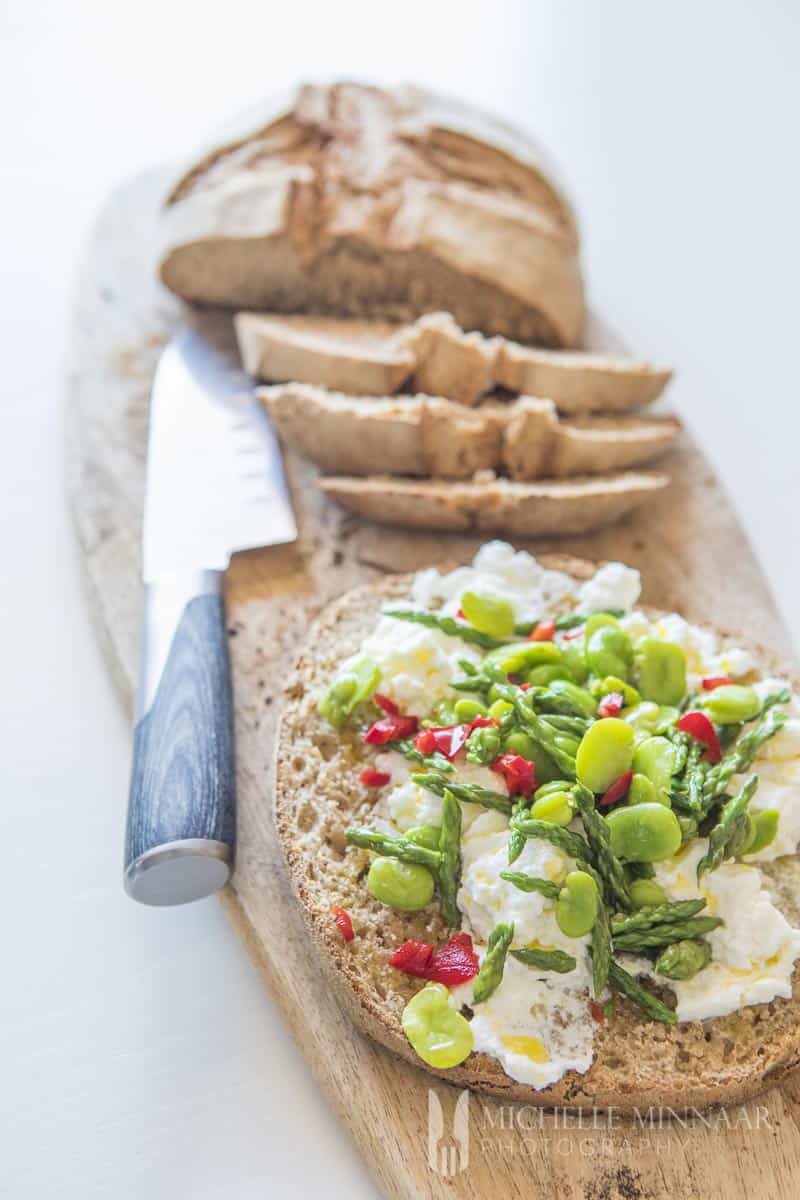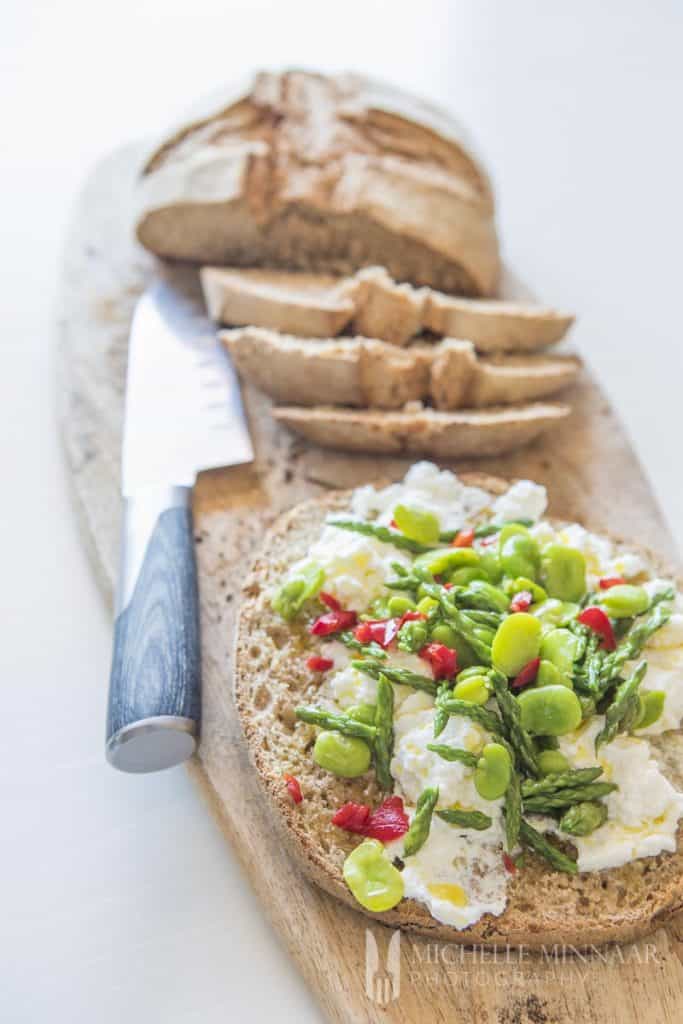 best toppings and garnish macco di fave
The simplest way to serve this macco di fave Sicilian soup is to just drizzle a dash of fresh olive oil. Add a handful of croutons for their bit of crunch. To make this recipe gluten-free, leave out the above-mentioned pasta element and the croutons.
To further enhance Mediterranean flavours, finely chop up some fresh rosemary and leaves of wild fennel. In fact, leaving some longer fennel leaves to garnish the soup will add a touch of elegance. Feel free to substitute with fresh basil or parsley.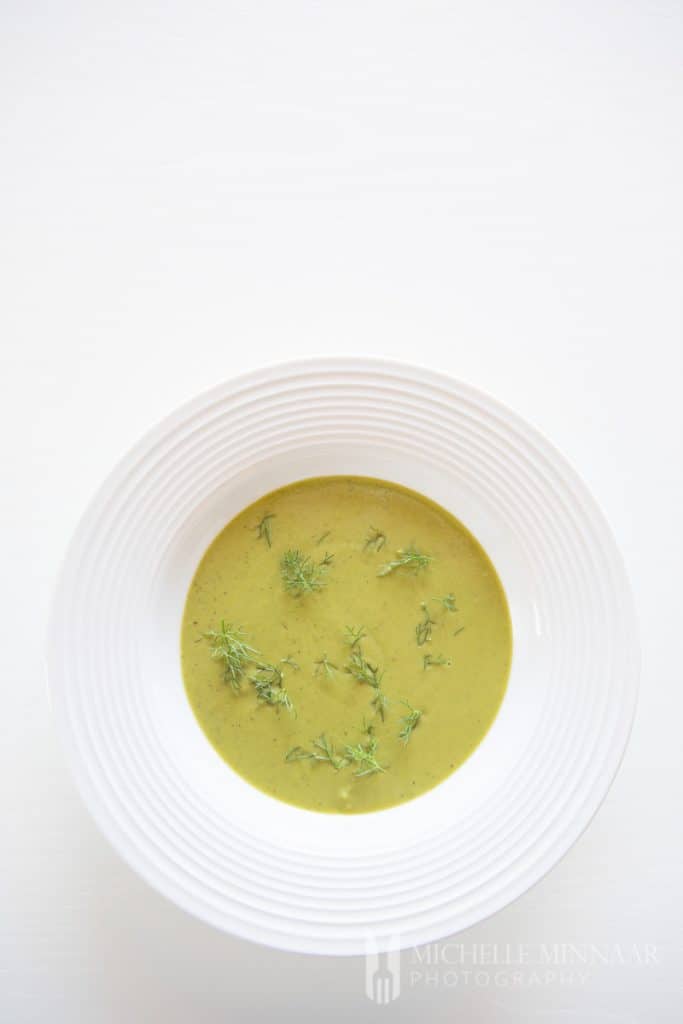 bruschetta al maccu Sicilian recipe
The best thing about this recipe is that you can use the leftover cooked fava beans to make a handy little Italian starter like this one. However, when you make your broad bean and prosciutto bruschetta, just substitute the fava beans instead! Bruschetta al maccu, or fava bruschetta is a popular local starter in Sicily. You'll find it served in many local cafes and restaurants with hints of olive oil, spinach or capers. Plus, it's a clever way to omit prosciutto or any other type of ham if you want to keep your meal vegetarian-friendly.
Another handy tip is to wait for your macco di fave soup to cool down. Once it cools, it immediately thickens up and solidifies. If this happens, dust tiny pieces in flour and fry them to form vegan burger patties. For example, you can serve them like in this chana tikki recipe, or simply serve as a starter.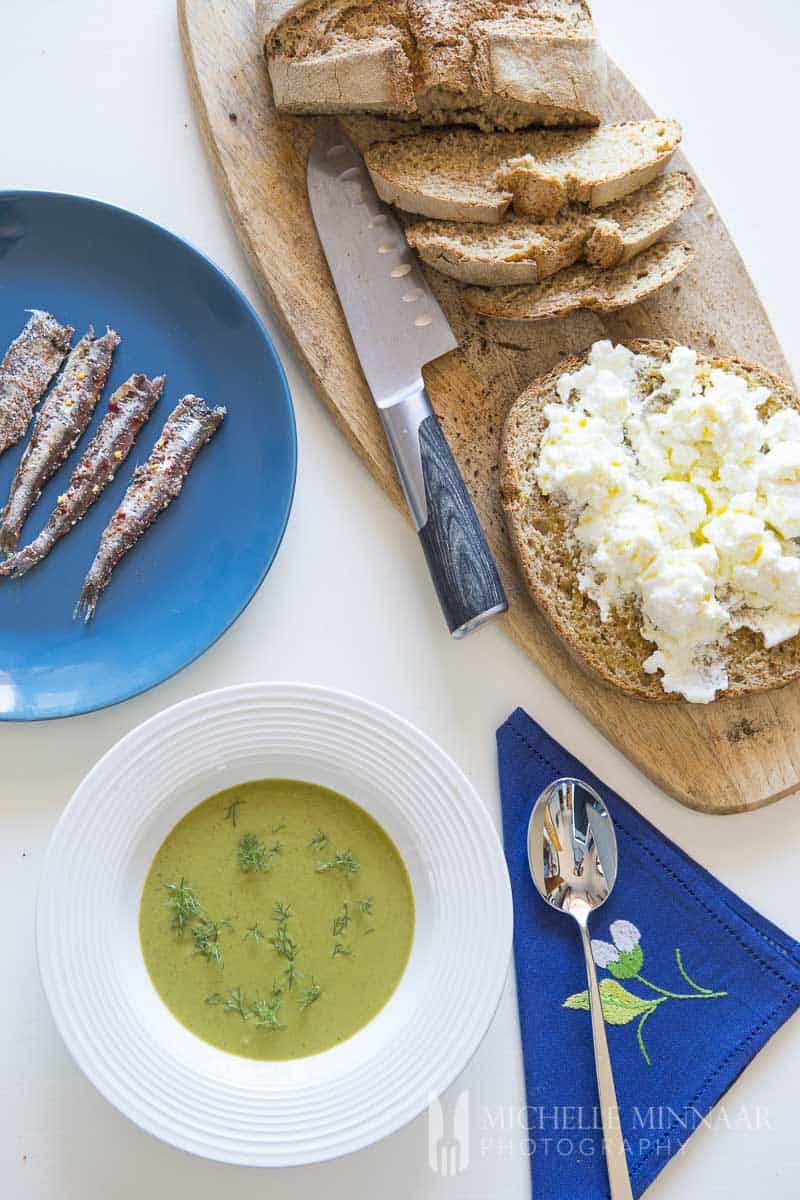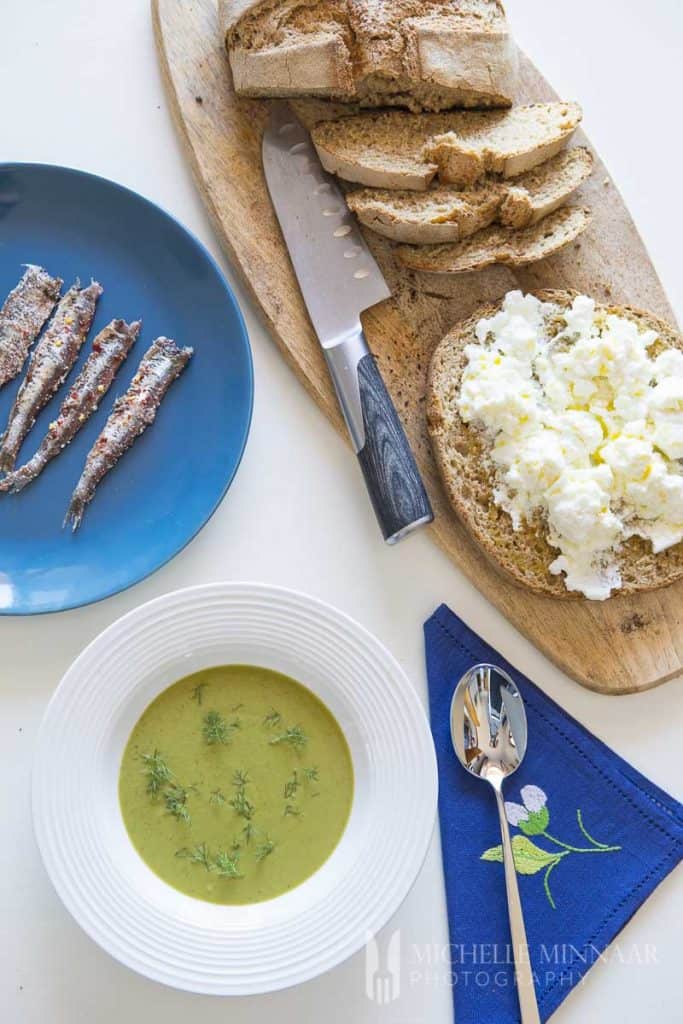 how to make a Sicilian feast
Dare to cook up an Italian or a Sicilian feast? Well, the bruschetta as well as the macco di fave make an excellent starter. You can also try making this very simple vegan stew called caponata alla siciliana, which is also a traditional Sicilian starter. After you are done with the starters, refresh your palate with a flavourful octopus salad or a cuttlefish-ink risotto. If you want to experience the taste of Sicily first hand, make sure you visit the place. It'll be a vacation you'll never regret! You can check out my post on the top things to do in Cefalu, Sicily. Learn all about the best places, what to see and where to stay.
Print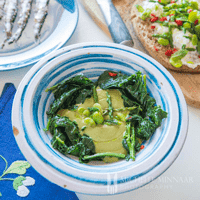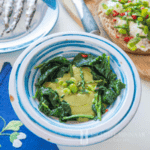 Macco di Fave
---
Description
Macco di fave or maccu di fave is a traditional Sicilian soup made with dried fava beans, also known as broad beans. Generally very thick in consistency.
---
30

ml (2 tbsp) olive oil

500g

(1lb) fresh broad beans, shelled

4

spring onions, washed and chopped

3

wild fennel sprigs, or other preferred herb [optional]

salt, to taste
---
Instructions
In a pan gently sauté the fava beans with the spring onions and the chopped wild fennel along with olive oil and salt.

After the vegetables have softened, add enough water to cover the ingredients and bring to a gentle simmer.

Cook with a lid until tender, adding a splash of water if it dries up too much.

Finish with a drizzle of fresh olive oil and croutons.

Serve hot.
Notes
In the Mediterranean, broad beans are also known as "fava".

If the soup cools down and becomes solid, it can be dusted in flour and fried. Serve as a starter.
Prep Time:

6 minutes

Cook Time:

30 minutes

Category:

Starter

Cuisine:

Italian
Nutrition
Serving Size:

1 serving

Calories:

117

Sugar:

1.3 g

Sodium:

49 mg

Fat:

5.6 g

Carbohydrates:

9.7 g

Fiber:

6.3 g

Protein:

5.4 g
save the recipe to your pinterest board