Have you ever visited Sicily? Sicily holds some of the worlds most historic towns and is home to generous and hospitable people, and this includes the town of Cefalu. I was lucky enough to finally grab my long deserved vacation there with my son Gabriel, and we enjoyed ourselves immensely. As you can see, Cefalu is filled with breath takingviews of the Mediterranean, and has some of the most beautiful architecture I've ever seen. There are plenty of things to do in Cefalu, and I've taken my time to explore this incredible historic city. Keep reading to find out more about Cefalu and the best things to do in Cefalu.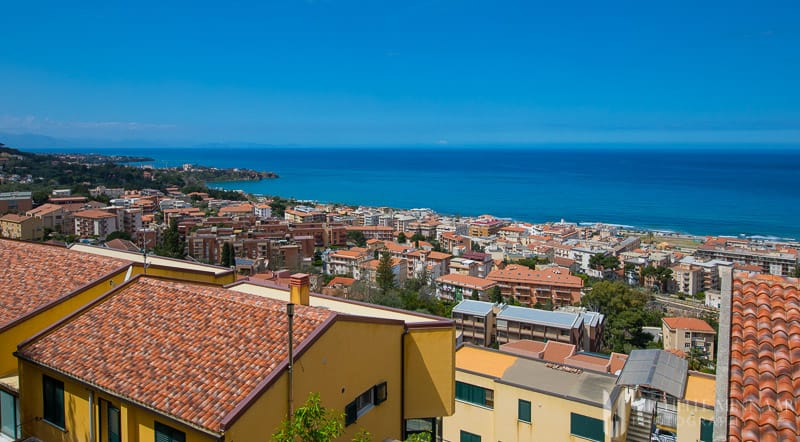 Where to stay in Cefalu
Massimmo Villas - Terrazzo Gabbiano
First things first. Where is the best place to stay in Cefalu?
Well, I stayed at Massimo Villas' Terrazzo Gabbiano. Massimo Villas offers a collection of beautiful luxury villas in Sicily, Puglia, Tuscany, Sardinia and Formentera. The owner, Massimo Provenza, has a special connection to Sicily and he and his team is responsible for managing your stay and giving you the best possible experience. This, of course, is what sets Massimo Villas apart from any other accommodation. You'll be equipped with an entire travel guide on food and wine, tours, things to see, things to know, best beaches and so much more! So, if you decide to visit any of these places and are looking for top notch accommodation, this is the place to stay!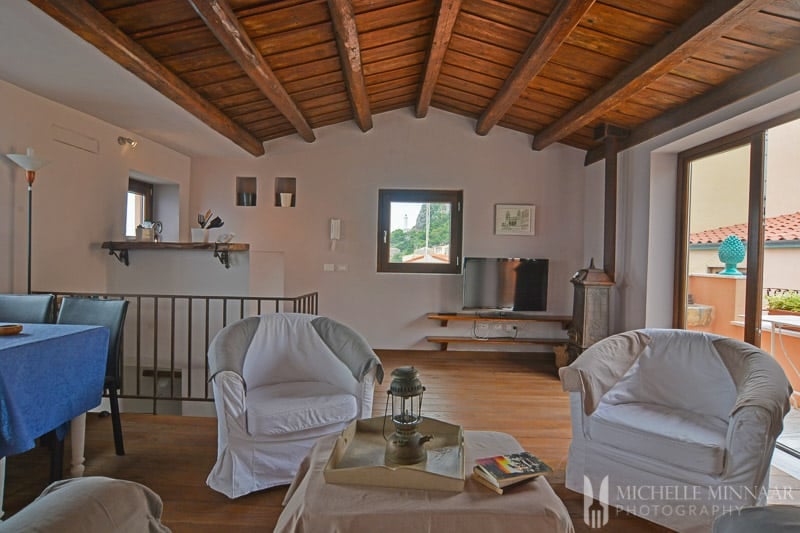 Once you book the villa that you like, you can choose amongst many of the company's services for a full Massimo Villas Experience. First, you can indulge in organising private events such as team buildings, private tours and the like. You can also use this villa service to help you organise many sea activities, such as snorkeling or helping you find the best beaches around. Wouldn't you want to get a glimpse of the rich marine life in the coast of Cefalu? If you travel with children, don't worry. Massimo Villas also has multiple kids activities available to keep your little ones occupied!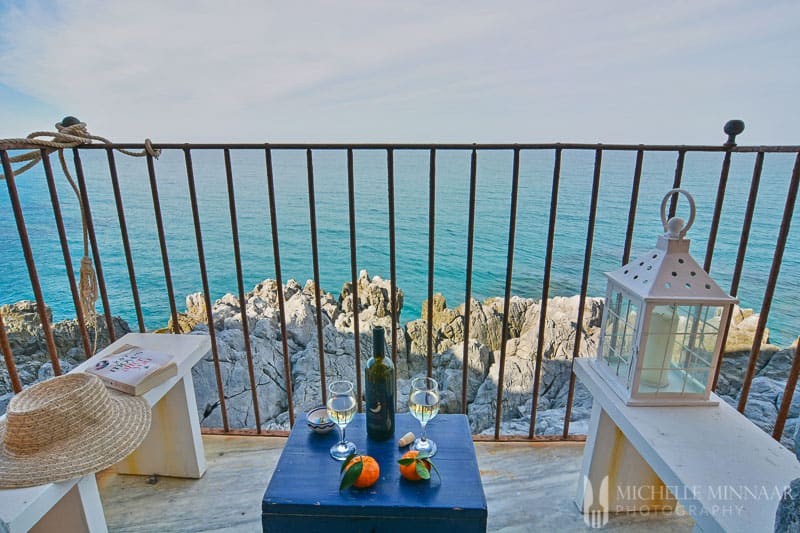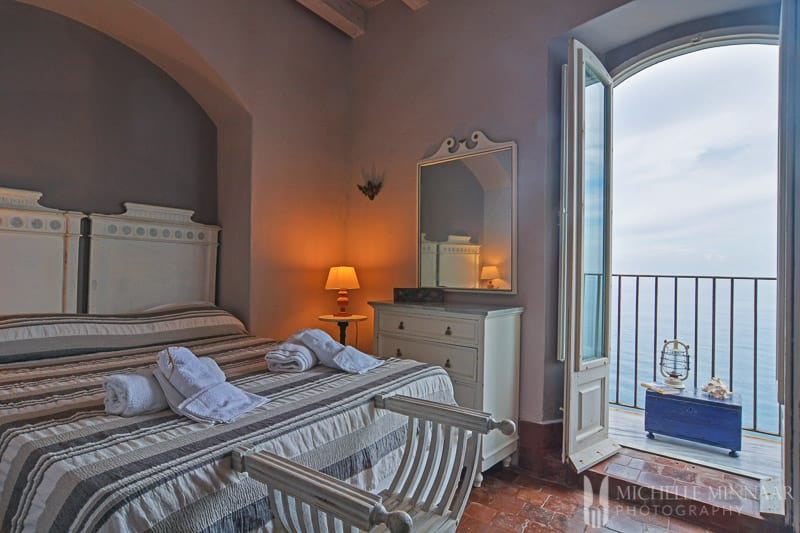 However, my favourite item of the concierge services available is where you can hire a private chef to come and cook traditional Sicilian dishes for you! Having a chef, such as Antonio Quartana a.k.a. Nino, coming to cook for you in your villa is just one of the foodie options available. Another is where you can actually attend a cooking class to learn more about Sicilian cuisine. You will find out more further down. To find out more information on the range of other villa services, please click right here.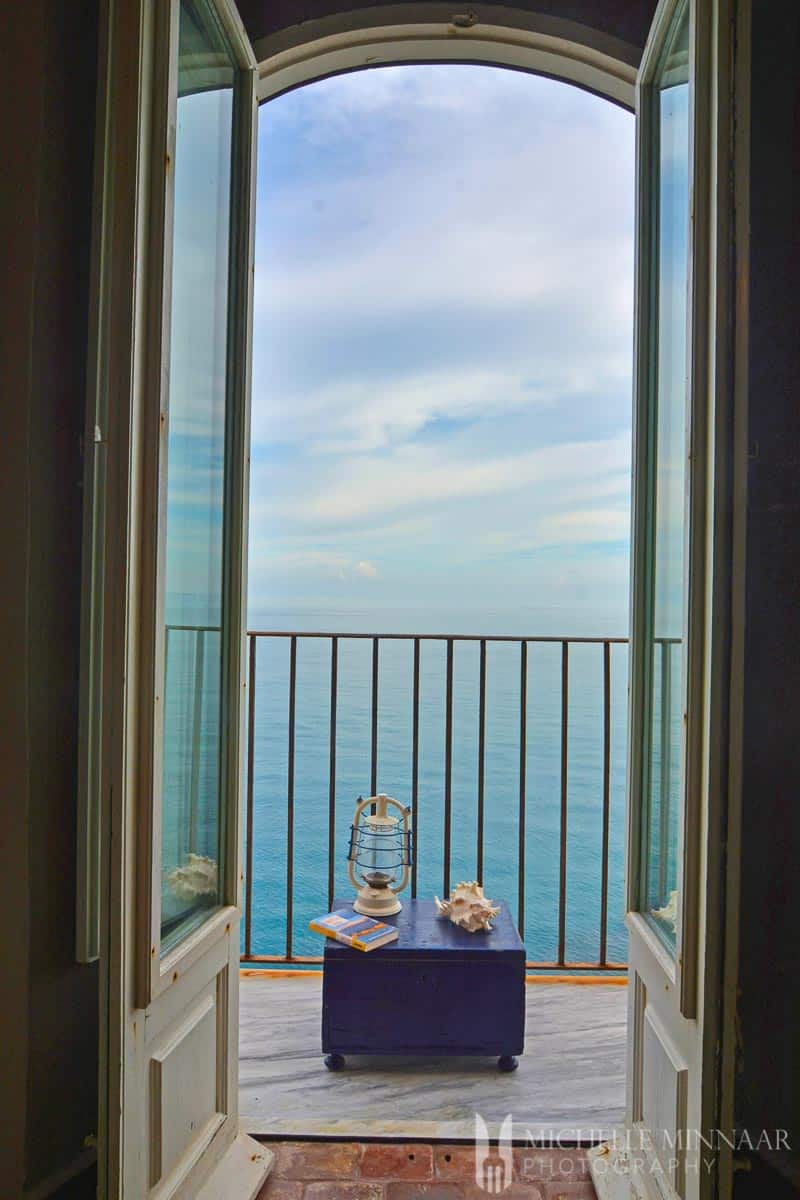 Things to do in Cefalu
Cefalu is an incredibly charming, little Sicilian town located on the northern coast of Sicily. It's one of those secret getaway places that you hope to find and revisit every time you get the chance. As it is a coastal town, it offers plenty of attractions from swimming in some of the gorgeous beaches on the coast of Cefalu, to city center promenades and discovering Sicilian history by visiting centuries old sites. In Cefalu, you'll also find sandy beaches, old harbours and dramatic mountain cliffs which, form a spectacular backdrop to Cefalu.
Moreover, once you are in Cefalu, you'll need to indulge yourself in Sicilian culture and try Sicilian wine and the rich Sicilian cuisine. You might come across dishes such as caponata alla siciliana like this one, or pastella alla palermitana which you can learn more about here. These are just some of the things you can do in Cefalu, but in this post I will detail every attraction that you should visit if you ever visit Cefalu. These 18 things must be on your list of things to do in Cefalu!
1) Eat Sicilian Food
Greedy Gourmet is a food blog after all, so naturally food comes first. Here is just a fraction of the type of food you simply must try when in Cefalu, and Sicily in general.
Antipasti
No Italian meal is complete without its first course, which includes olives, sundried tomatoes and various types of cured meats and cheeses. Readily available everywhere.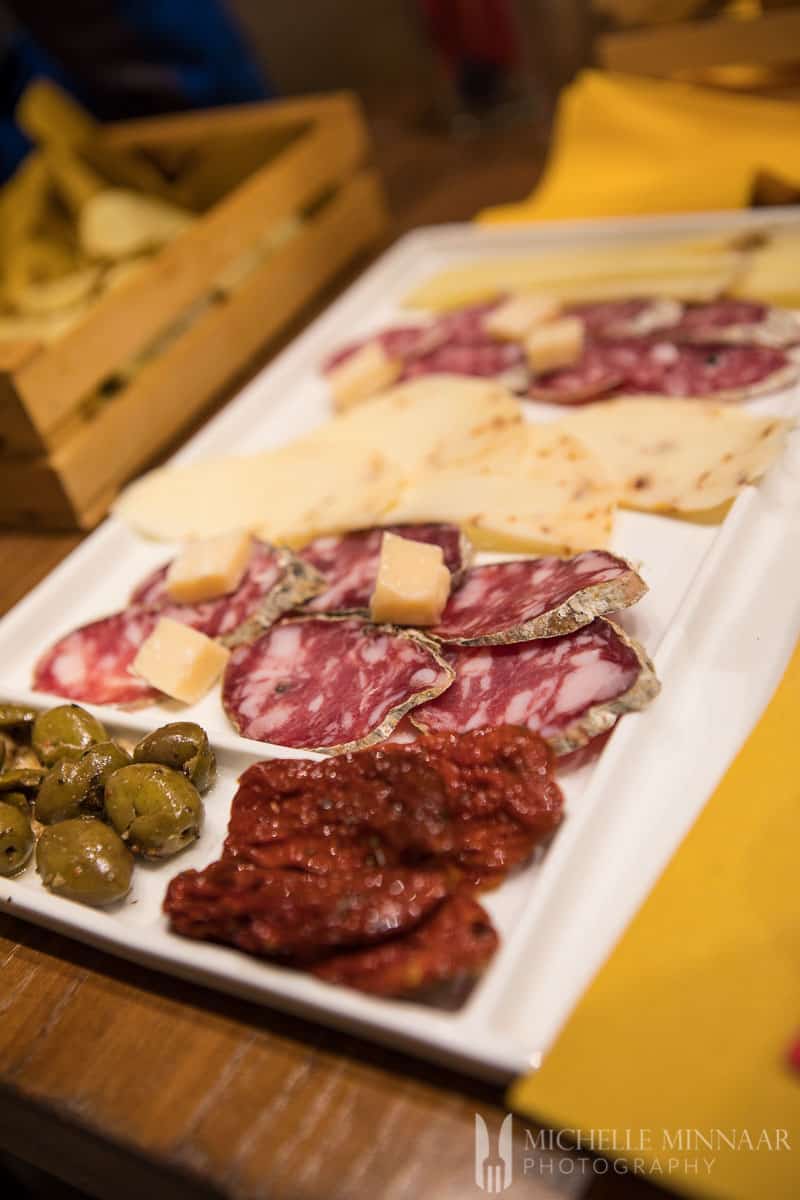 Arancini
These are rice balls that are stuffed with meat, cheese or vegetables, which are then covered in breadcrumbs and deep-fried. On mainland Italy this street food is mainly round in shape but in Sicily, especially in the east they tend to be more conical.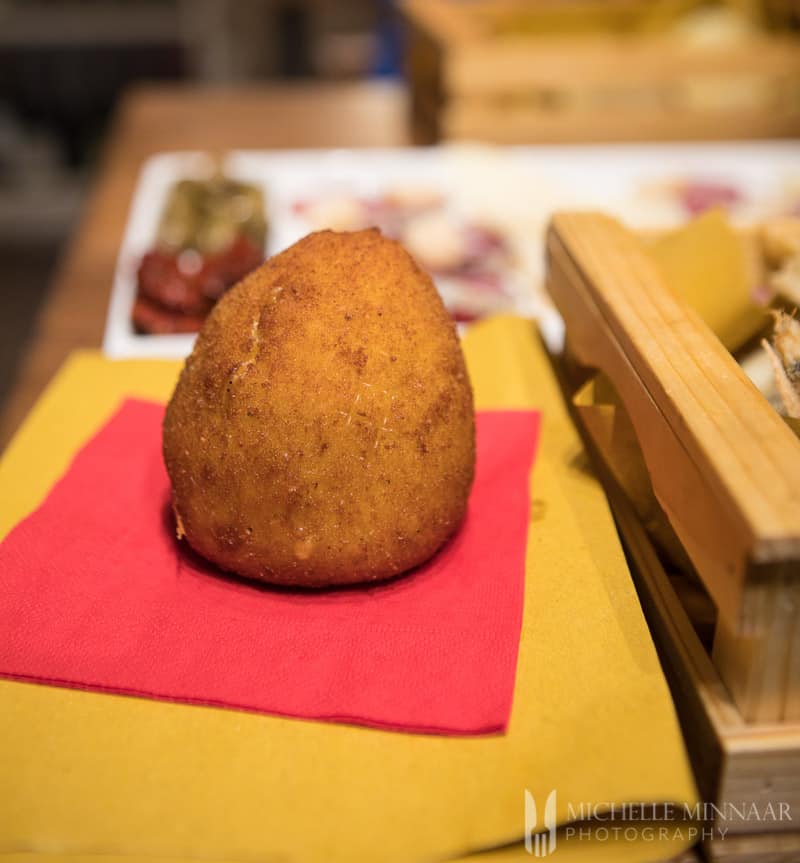 Frittura di paranza
This is Sicily's answer to UK's fish and chips. The deep-fried seafood mix includes prawns, calamari and whitebait. The first three items on this list can be had at Fritto & Divino.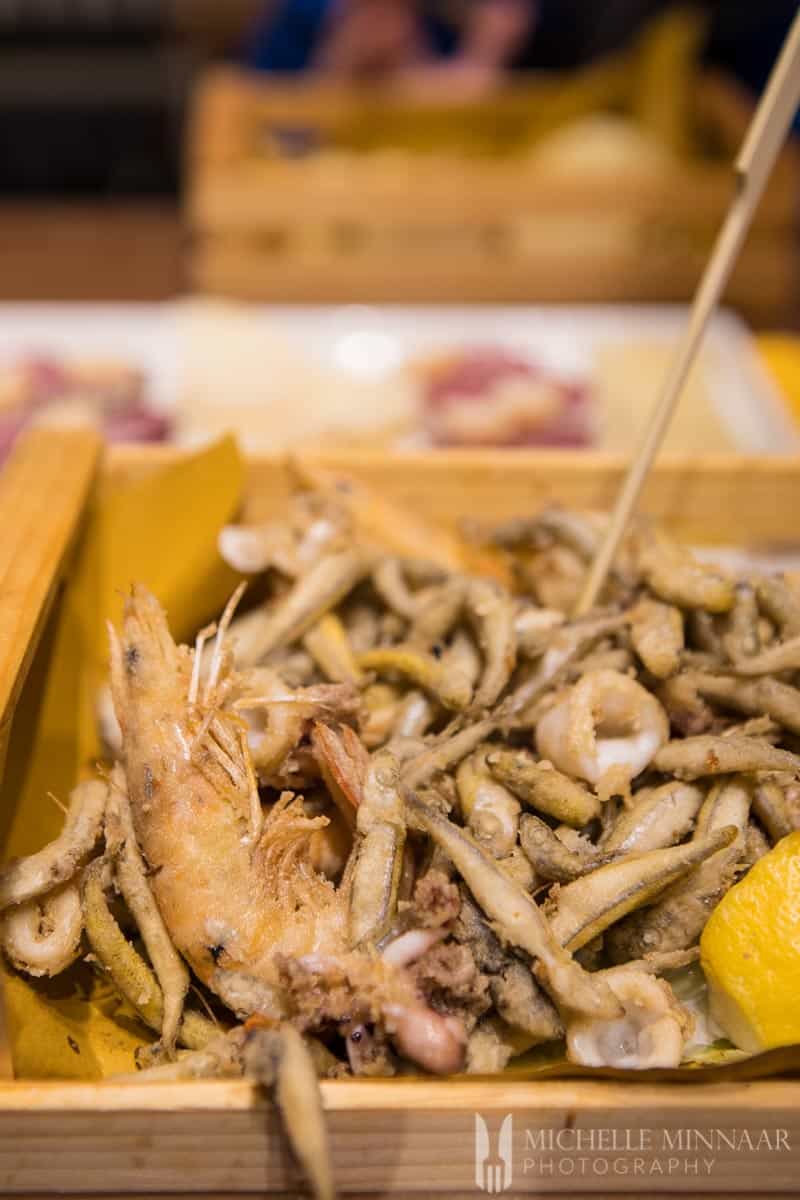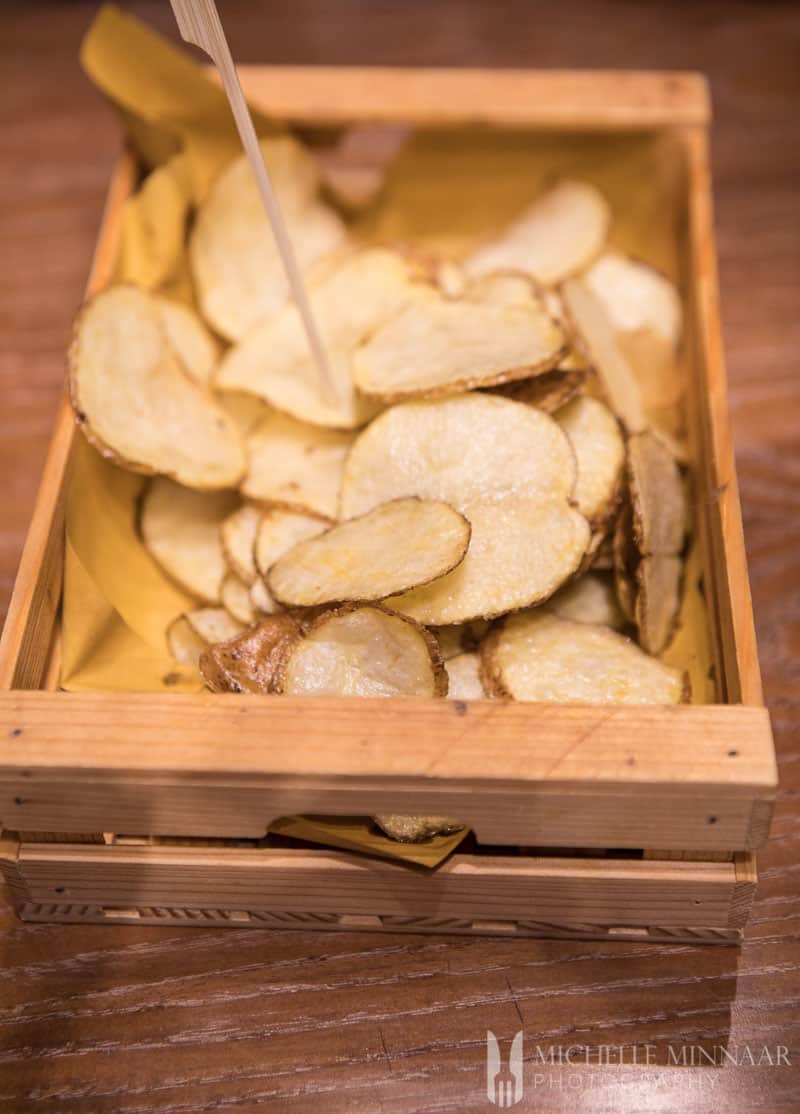 Pizza
Kids and adults alike will be in heaven. My son adored these wood-fired pizzas in Sicily.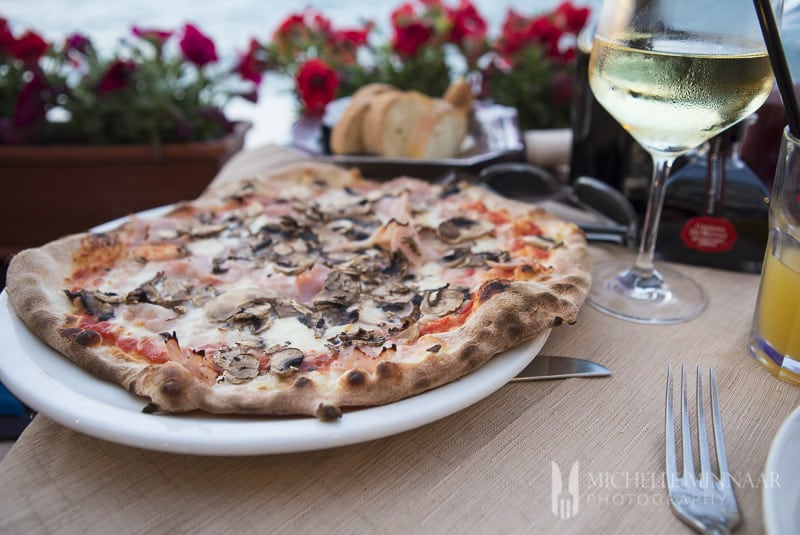 Caponata
Caponata is a vegan starter or side dish that are found on menus everywhere on the island. It comprises aubergine, peppers, onions and olives in a tomato base. I couldn't get enough of the stuff! You can learn more about its history and how to make it here.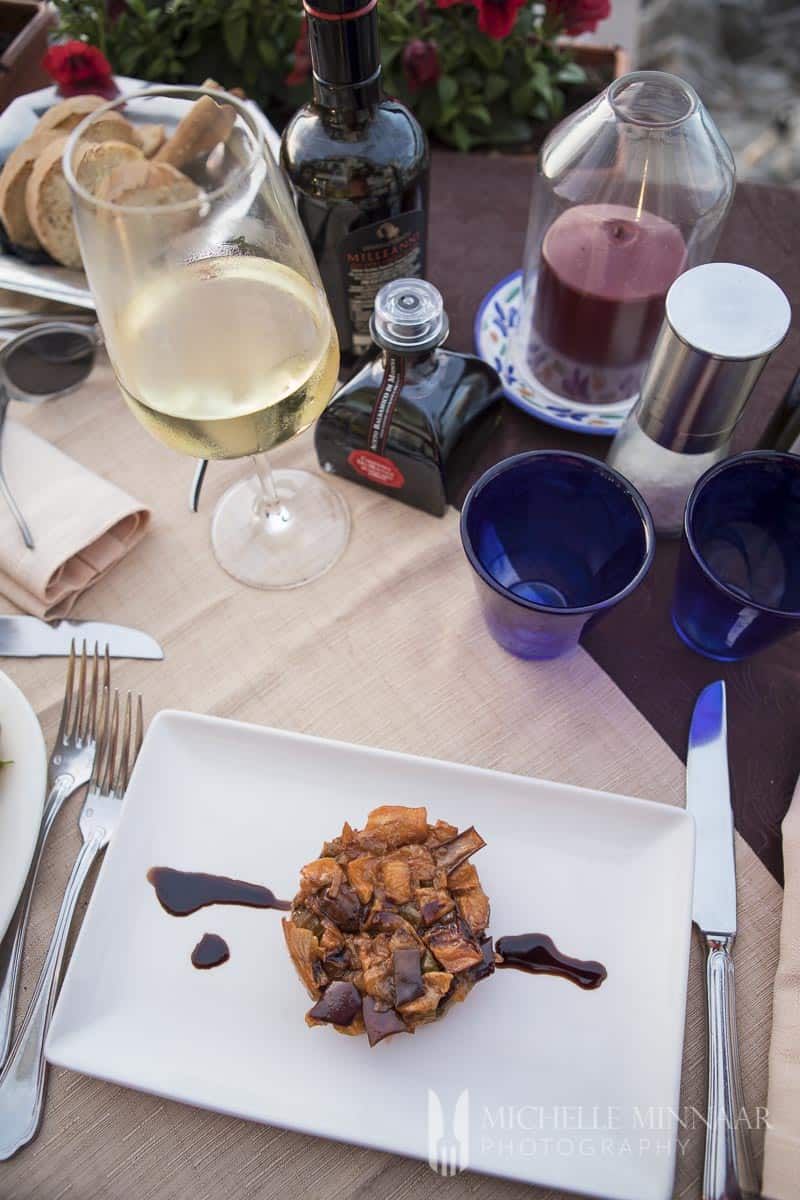 Fritto di Calamaretti
Calamaretti is unique to Sicily and I urge you to try it. These are baby calamari that are deep-fried whole. Crispy, meaty and sweet! You can order it at Al Porticciolo.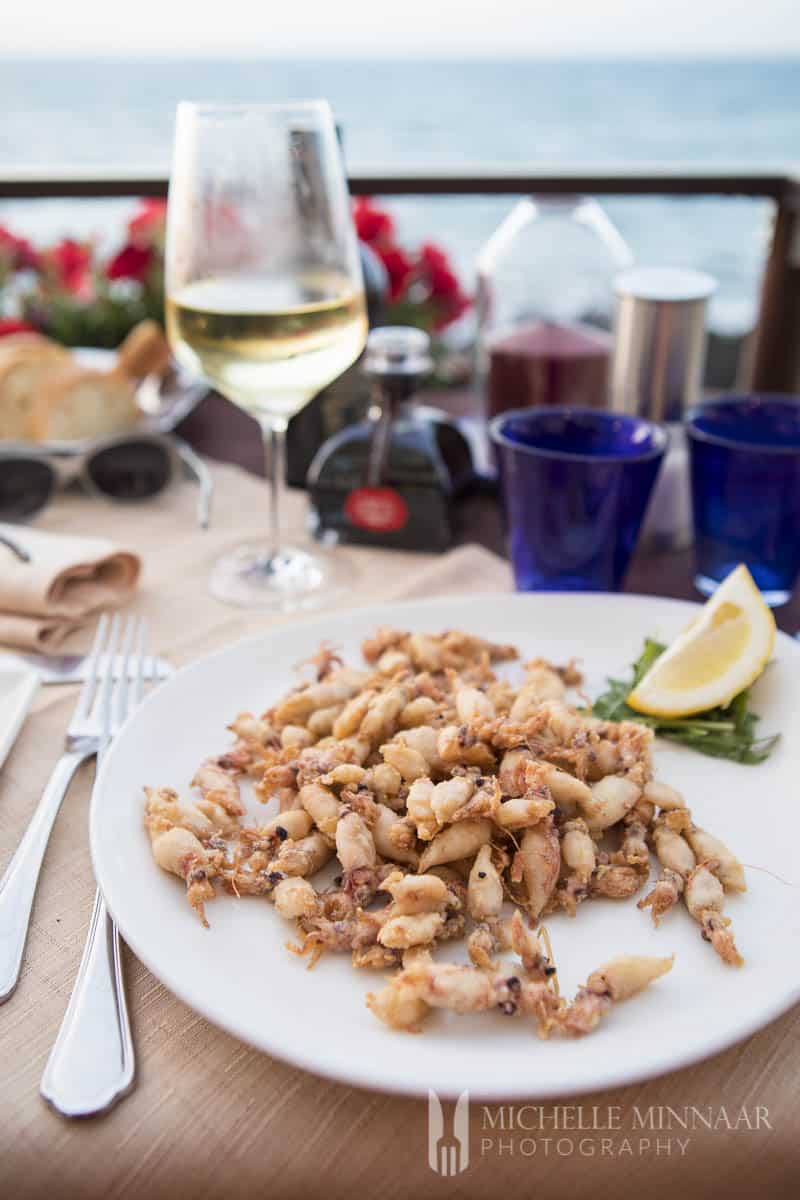 Seafood
Here we have a big piece of calamari. Fish and shellfish also dominate menus in Cefalu.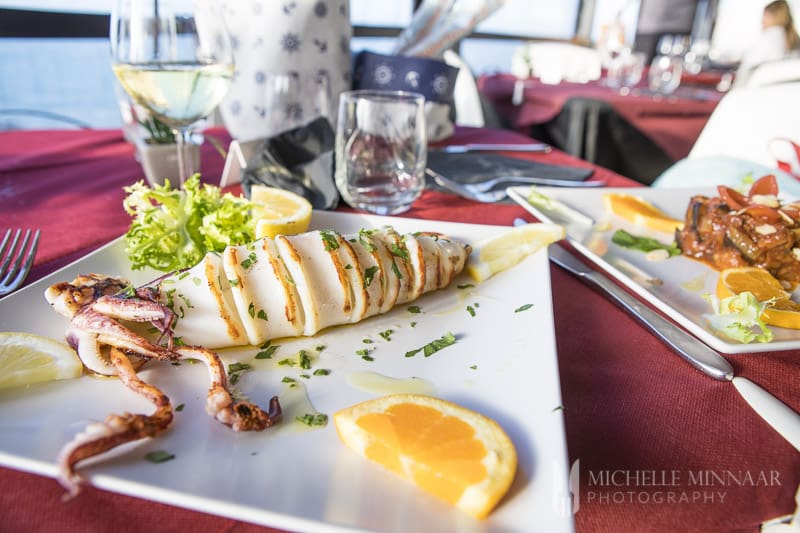 Granite
Originally from Sicily, granita is semi-frozen dessert made from sugar, water and various flavourings. In the searing heat this treat is deeply refreshing and those of you who are lactose intolerant can eat this in abundance.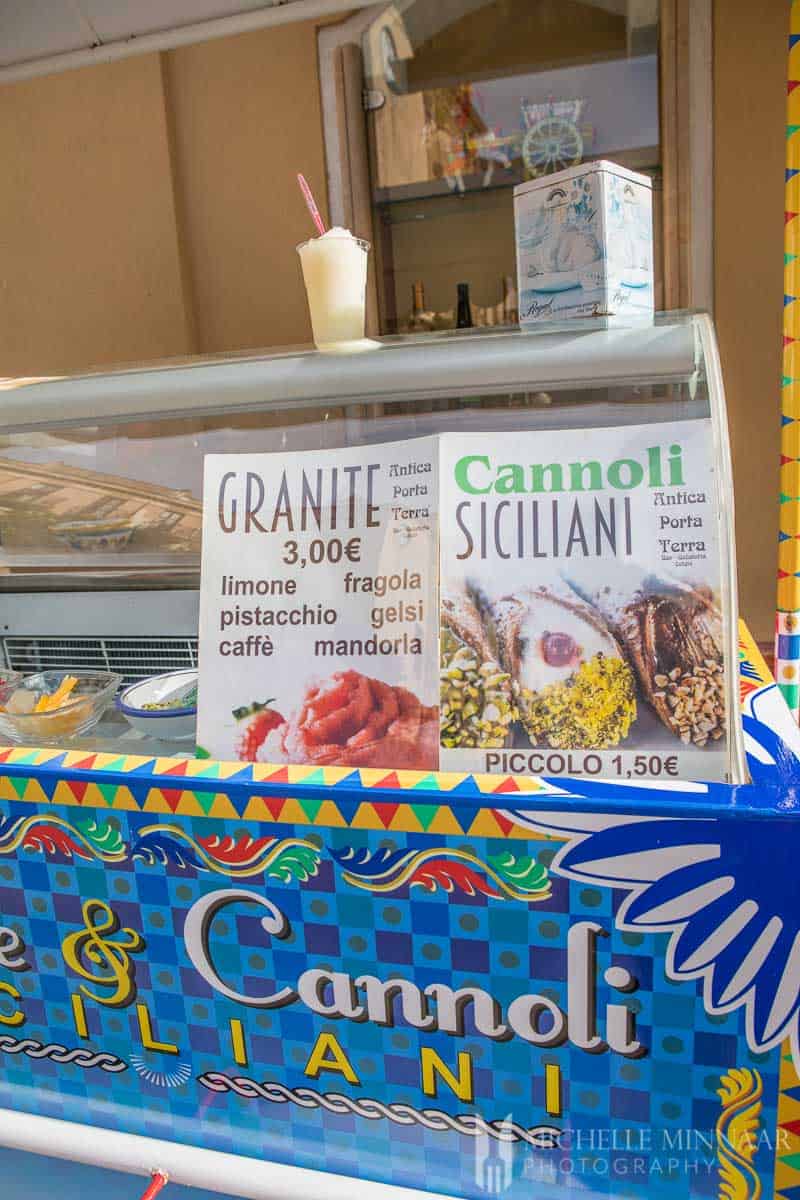 Gelato
The Italians take their ice cream extremely seriously, as do the tourists who eat them by the bucketloads. Something that you simply must try is pistachio ice cream in a brioche bun. Eh? But brioche is French and doesn't belong in Sicilian food! Blame history, because Sicily was invaded by numerous countries, which led to its rich cuisine.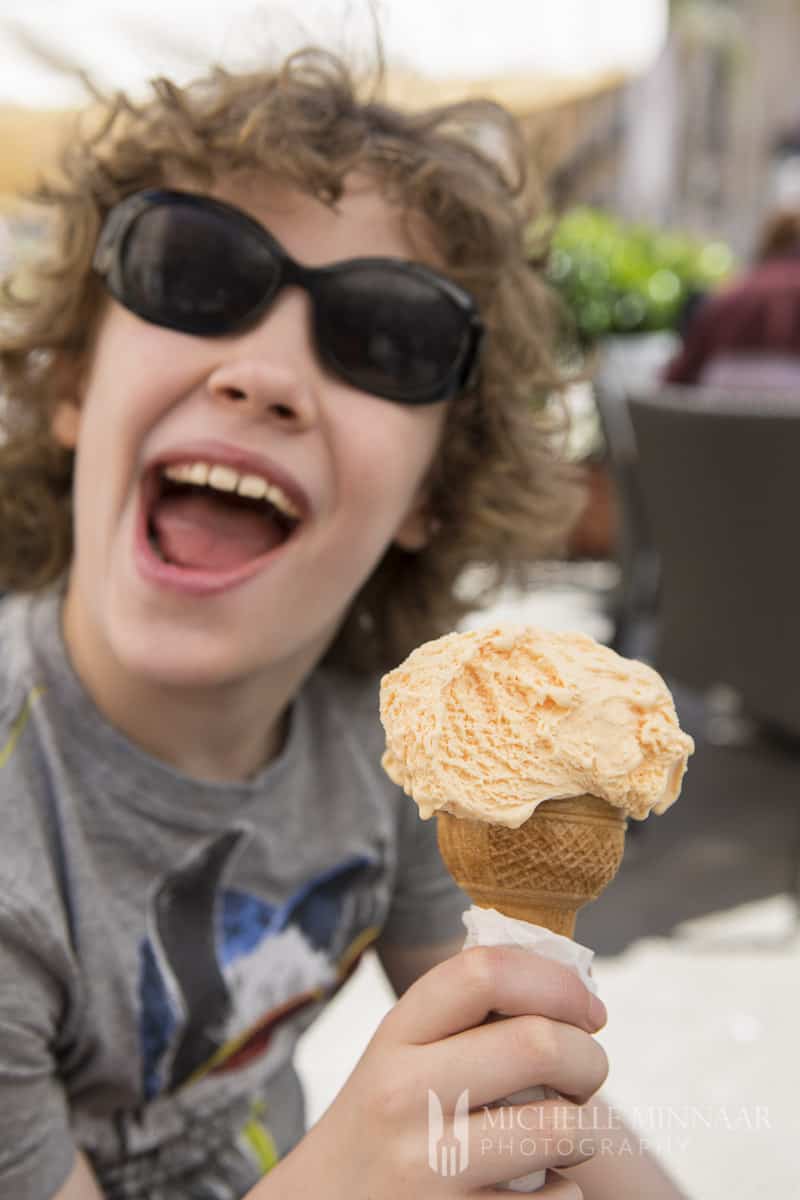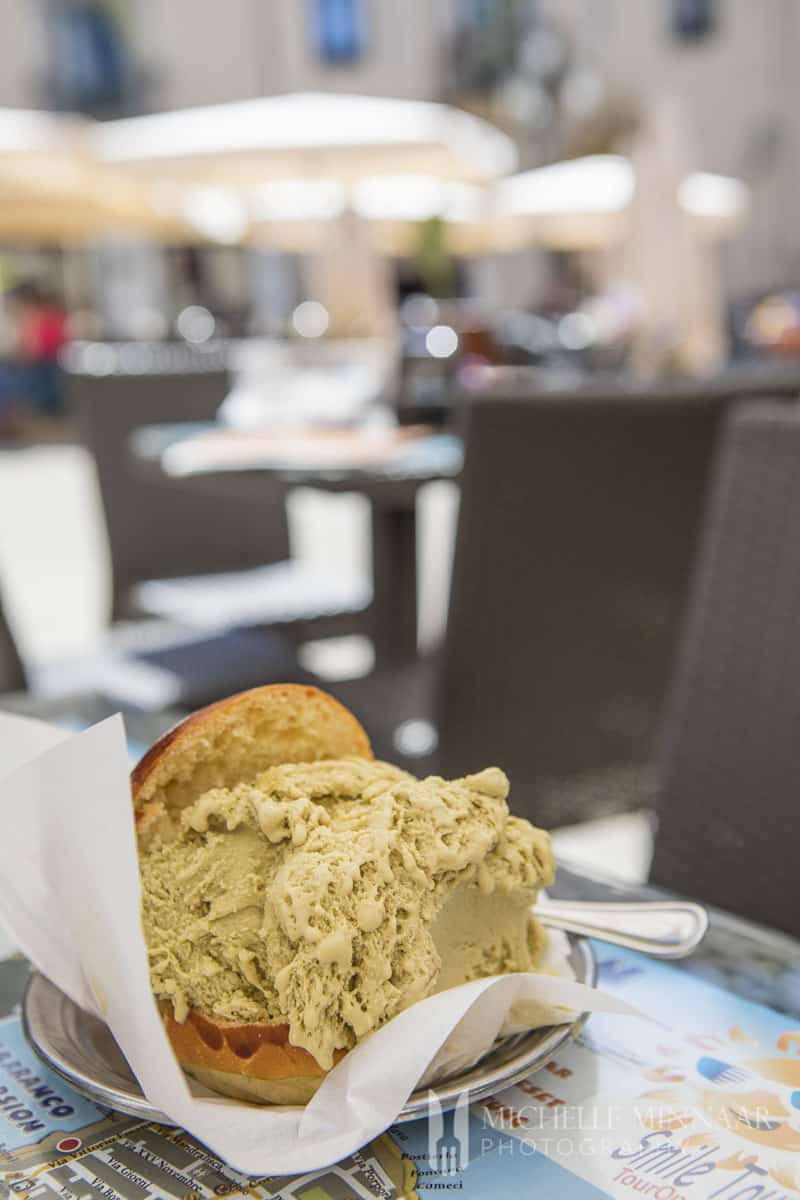 2) Hire a Sicilian Chef
Want to experience something a bit different? Contact Massimo Villas to arrange for a chef to come and cook a traditional Sicilian meal at your villas while you relax and enjoy your family and friends' company with excellent views. Chef Nino made this rustic Spaghetti alla Carrettiera for us. For more information about this service and how to make it home, click here.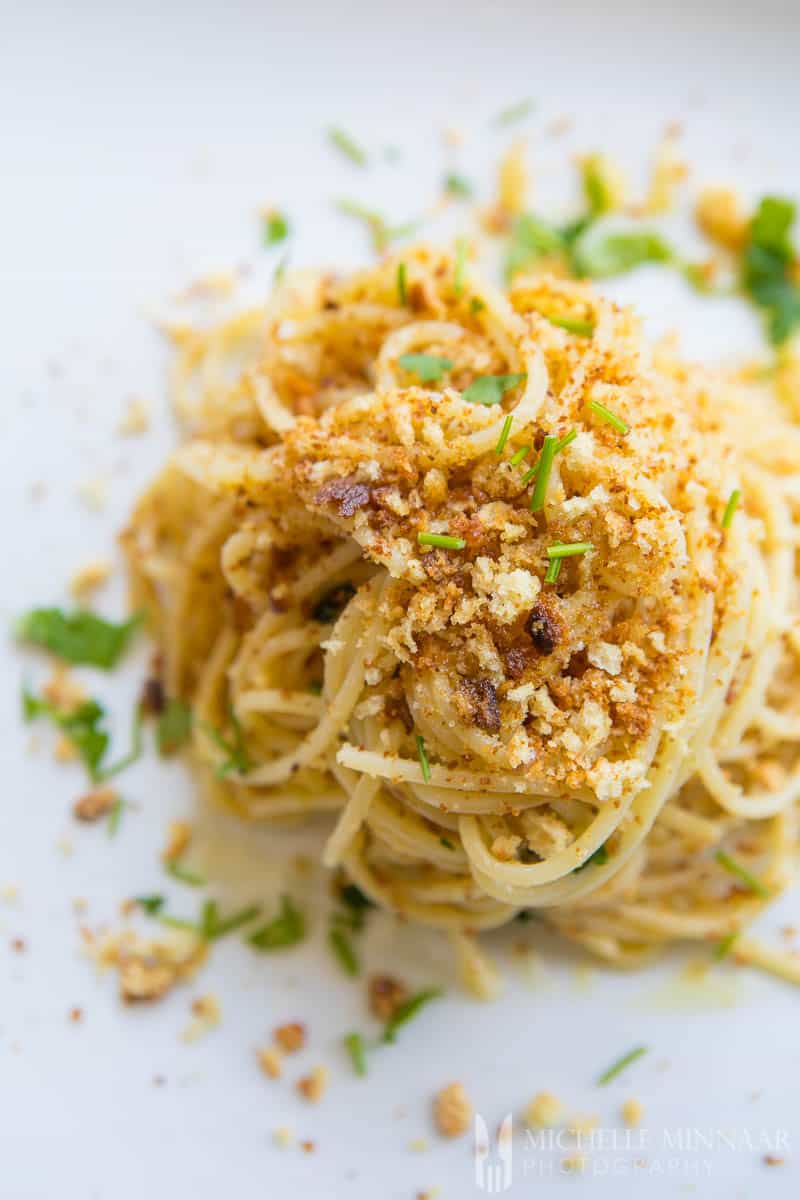 3) Learn to cook Sicilian Cuisine
If you're more or a hands on kind of person who loves to learn and cook, why not take a Sicilian cookery class instead? Admittedly, this was the best part of my stay at Massimo Villas. Other than catering, you can attend cooking classes at Nino's villa where I was also very impressed with his incredible synergistic garden. Click here to found out more about synergistic gardens and my experience with Nino where he taught me how to make Pastella alla Palermitana, which is Sicily's answer to Japanese tempura.
If you are in Cefalu and would like to arrange a cookery course with chef Nino, you can contact him directly at: +39 347 023 9223 or ninoquartana@hotmail.com.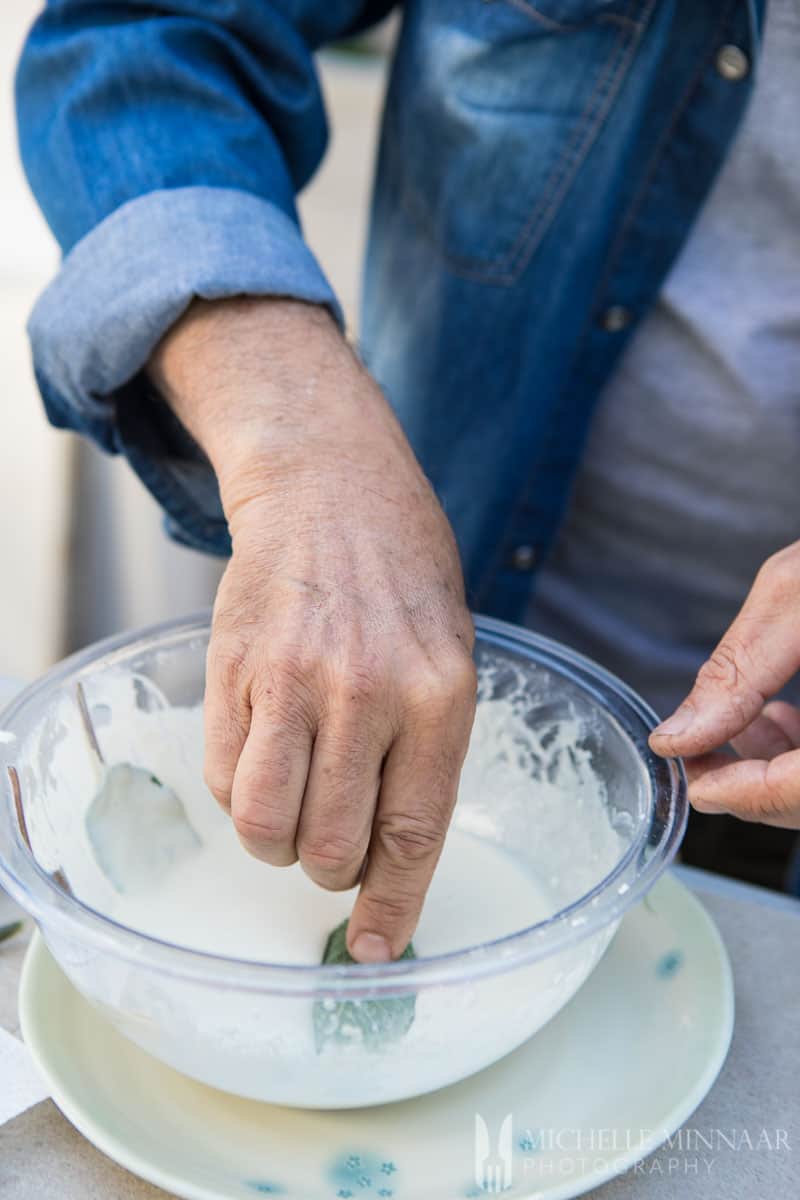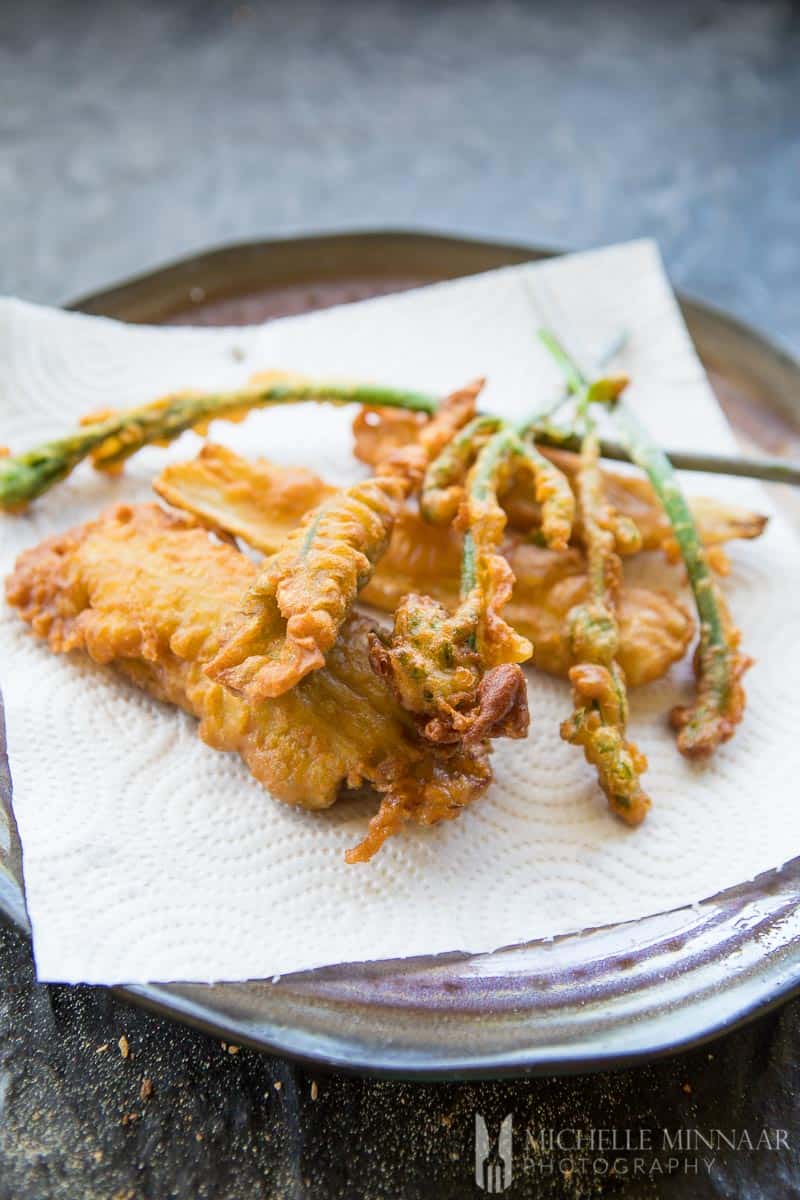 4) Experience Sicilian fine dining
If you've had enough pizza and pasta and are looking for a more elegant meal, look no further than Qualia, where they transform high quality, local ingredients into memorable meals. You can read the fully illustrated review here.
5) centro storico
Translated to 'historic center', Cefalu is definitely one of those places that will capture your attention with its narrow alleyways and charming old architecture The city center itself feels like you've travelled through time back to a couple of centuries ago, well into Sicilian medieval times. Walking through the 'centro storico' should definitely be one of your things to do in Cefalu.
Personally, I enjoyed sitting in one of the small restaurants and just taking a moment to take in all the ambience and history. What better way to enjoy yourself than to order some wonderful Sicilian coffee or wine?
Nonetheless, the most impressive thing in the historic center of Cefalu is the Duomo di Cefalu.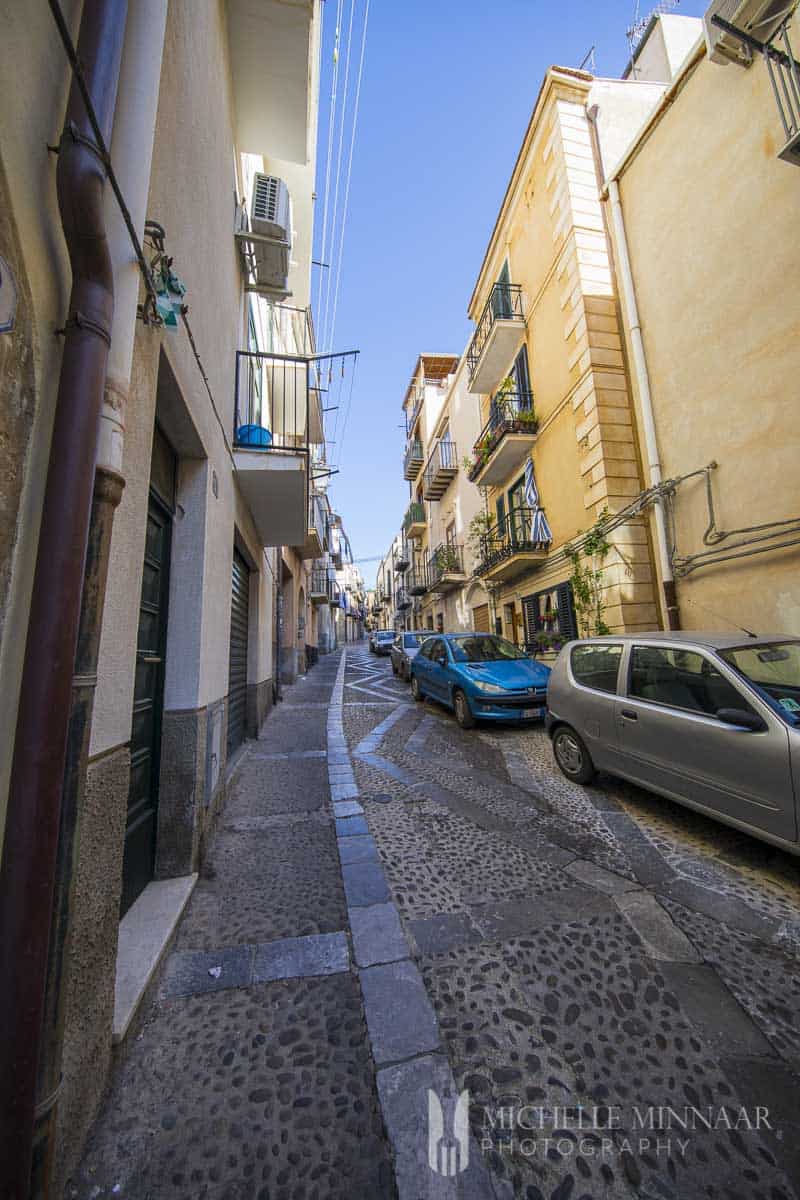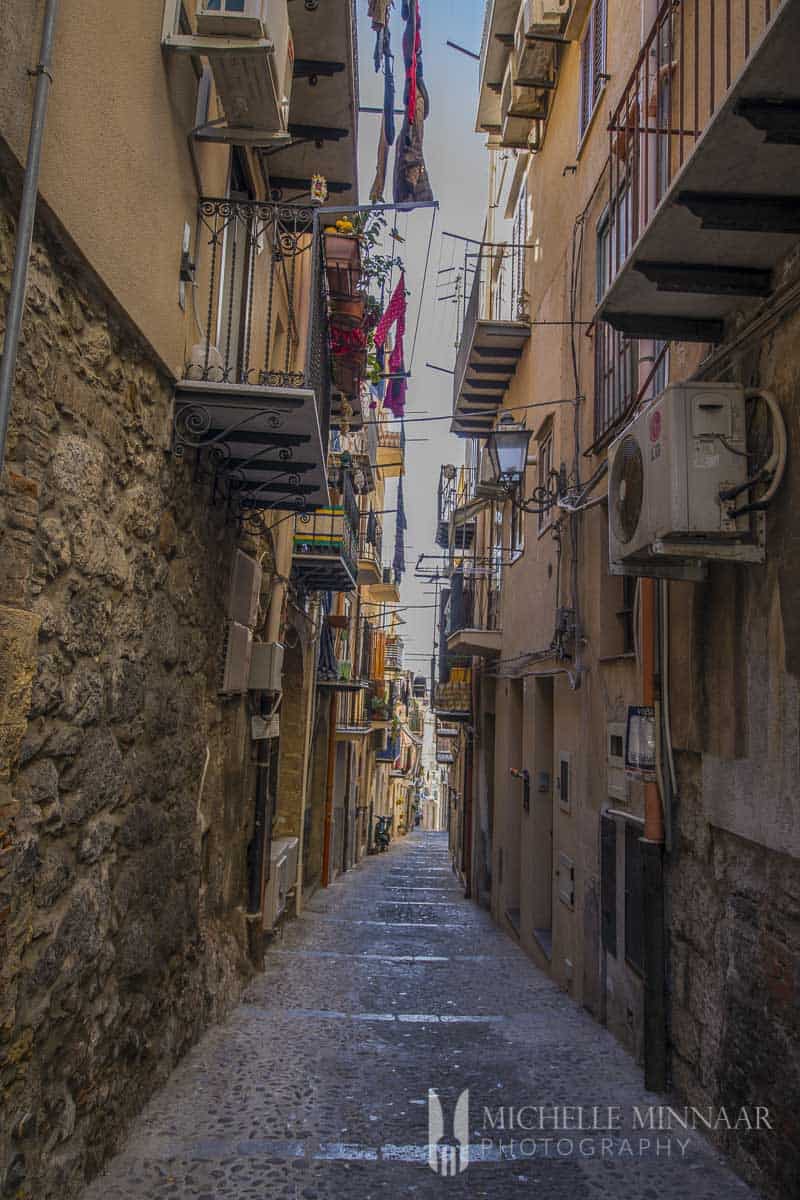 6) Duomo di Cefalu
The Duomo di Cefalu is a Roman Catholic Basilica, which has a Norman architectural style and dates back almost a thousand years. Can you imagine that this Cathedral has stood for that long? If you happen to spot the Duomo di Cefalu from a distance, you'll think that it is in fact a fortress due to its unique architecture. Once you step inside, you'll notice a beautiful gold altar and stunning glass windows.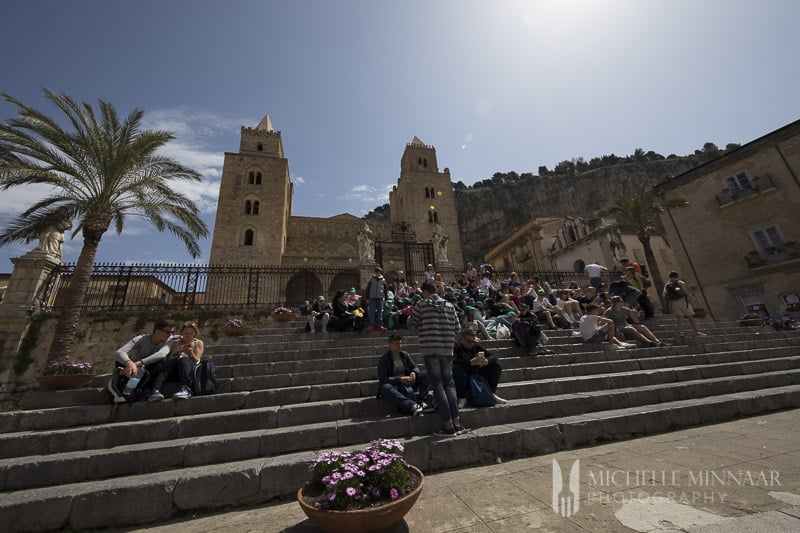 The cathedral itself was built in the year 1131, just around the time when Sicily was conquered by the Normans in 1091. Apparently, the Cathedral was built after the King of Sicily Roger II made a solemn vow to the Holy Saviour after he had escaped a deadly storm and had landed on the city's beach. The construction began in the 12th century and the apse mosaics began in the year 1145. Did you know that the earth which made up the Cathedral was brought all the way over from Jerusalem? This was to accelerate the mummification of corpses at the time.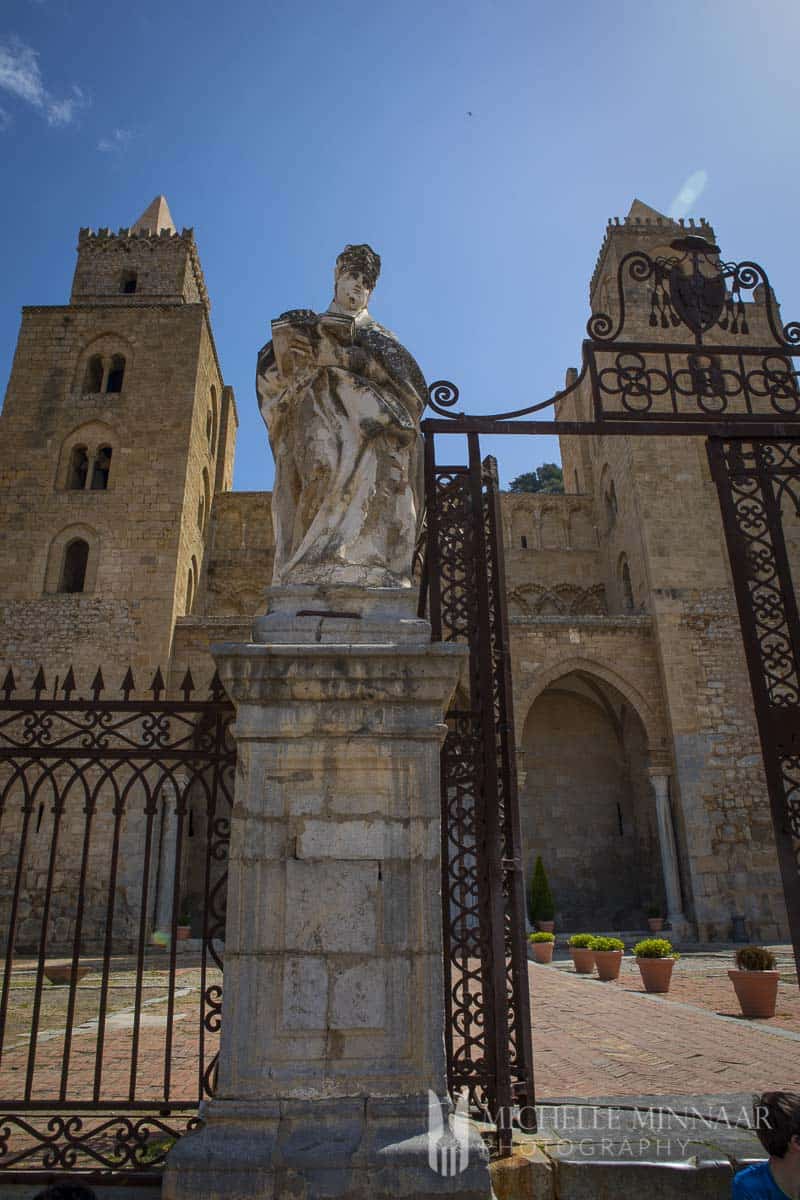 However, the most impressive feature of the Duomo di Cefalu is the Presbyterium Mosiac, which you can find on the apse and about half of the side walls. King Roger II brought over this Byzantine technique from Constantinople. Overall, most of this Byzantine decoration was completed in 1170.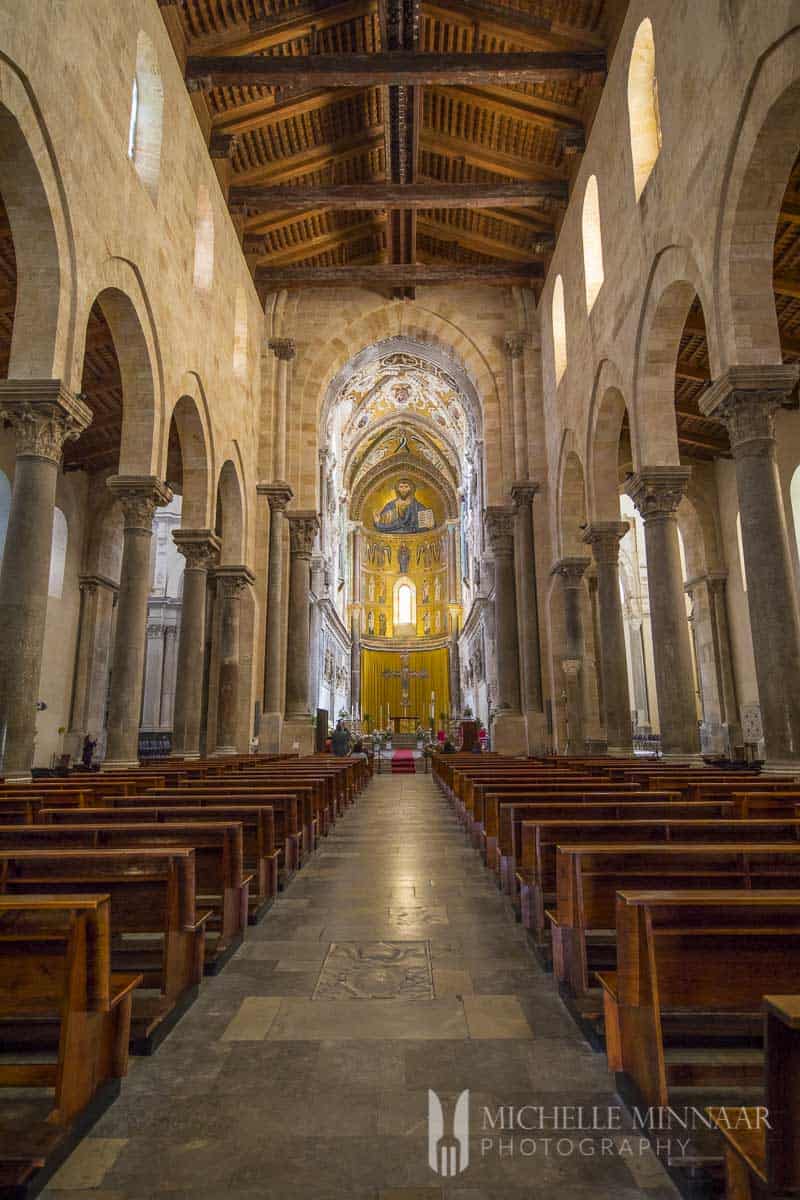 You'll also find the Palaeo-Christian mosaic, which dates back to the 6th century. It is believed, that this mosaic with ogival and lozenge motifs previously belonged to a pre-existing Byzantine mosaic. Other artwork that you'll find in the Duomo do Cefalu include the figure of Urban V (14th century), the 'Madonna enthroned' (15th century), a late Antique sarcophagus, 12th century baptismal fonts and much more.
On the whole, the Duomo di Cefalu is said to compete with the Cathedral de Monreale which is another Norman Cathedral located in Palermo, Sicily. In my opinion, the Duomo di Cefalu is much more magnificent and impressive, but go and be the judge yourself!
If you want to understand the Duomo di Cefalu's entire history, you'll need days and many books! Today, due to its centuries of history, this Norma structure is a UNESCO World Heritage Site.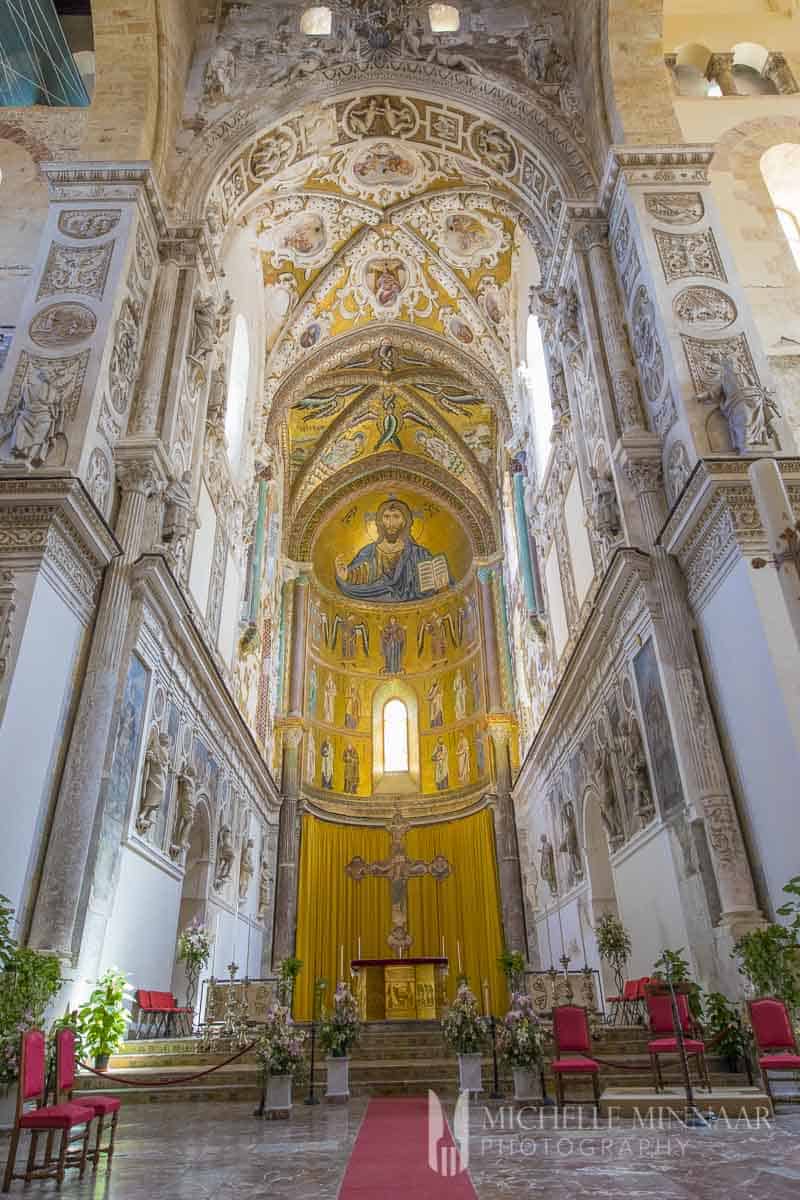 7) Piazza del Duomo
The Piazza del Duomo is the square right in front of the Duomo di Cefalu. Here you'll find various restaurants featuring classic Sicilian cuisine. Located right under the cliff, it is has a charming view of the ancient cathedral right at the heart of Cefalu. Be sure to spare some time for a nice drink or a delicious plate of Sicilian food. You won't regret it! It is definitely a landmark worth seeing!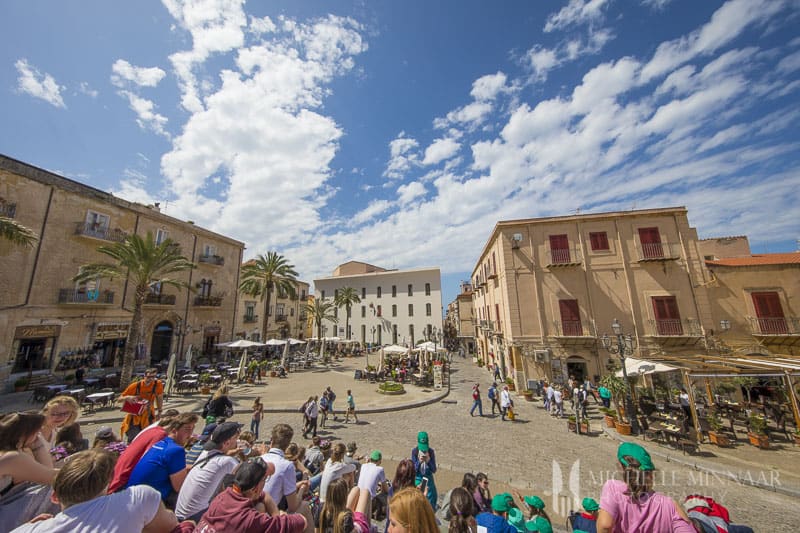 8) Lavatorio Medievale
Lavatoio Medievale, also known as Lavatorio Medievale Fuime Cefalino, is an old wash house in Sicily which dates back to the medieval era. Simply put, it is the world's oldest washing machine! It was used by the inhabitants of Cefalu for centuries. Today, the remains of the Lavatorio Medievale are located over the River Cefalino which lies in the southwestern part of the city near the village of Graterri. This is also near the Madonie mountains.
It is said, that the original structure was built closer to the ocean, however, it was demolished in the year 1515. It is not very clear as to why this happened. Once you enter the site, you'll find the stone staircase leading to the wash house. You can also find a plaque dating back to 1655, which reads "Here flows Cefalino, healthier than any other river, purer than silver, colder than snow."
Overall, the Lavatorio Medievale was used up to the 20th century and in 1991 the entire structure was restored. Today, it is reminder of how people used to live back in the day throughout different periods of time. Make sure you don't miss out on visiting this interesting site and definitely put it on your things to do in Cefalu.
9) The Old Harbour
With Cefalu being a very important seaport back in the Norman, Roman and Byzantine eras, the Old Harbour is a must-see in Cefalu. During hot days, you'll find many locals bathing in the sea alongside old fisherman houses in the background. My favourite part about the Old Harbour is the fact that the locals still use traditional fisherman boats. It is a stunning display of white-bluish small boats parked right at the shore.
I recommend taking a glass of wine or enjoying a fabulous plate of seafood in one of the Old Harbour's café overlooking the sea. Not only is it very romantic with the sunset, it is a truly enjoyable experience to perceive the local way of life in cefalu.it.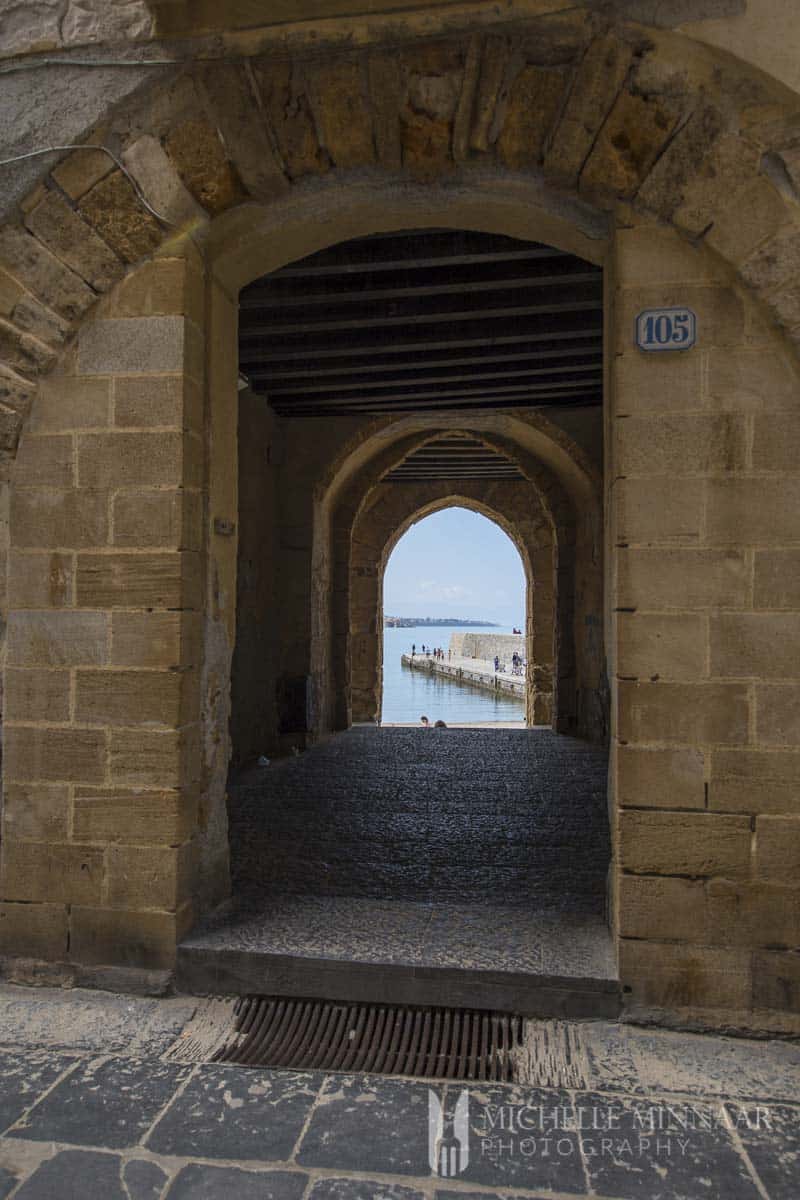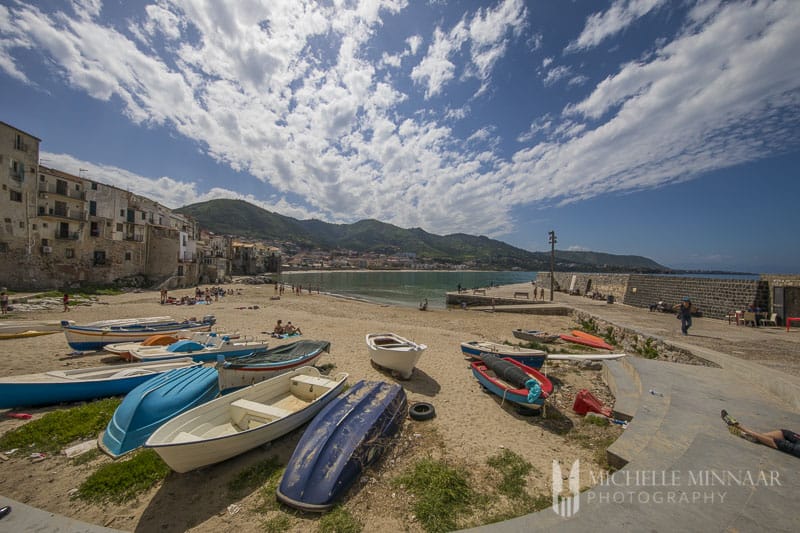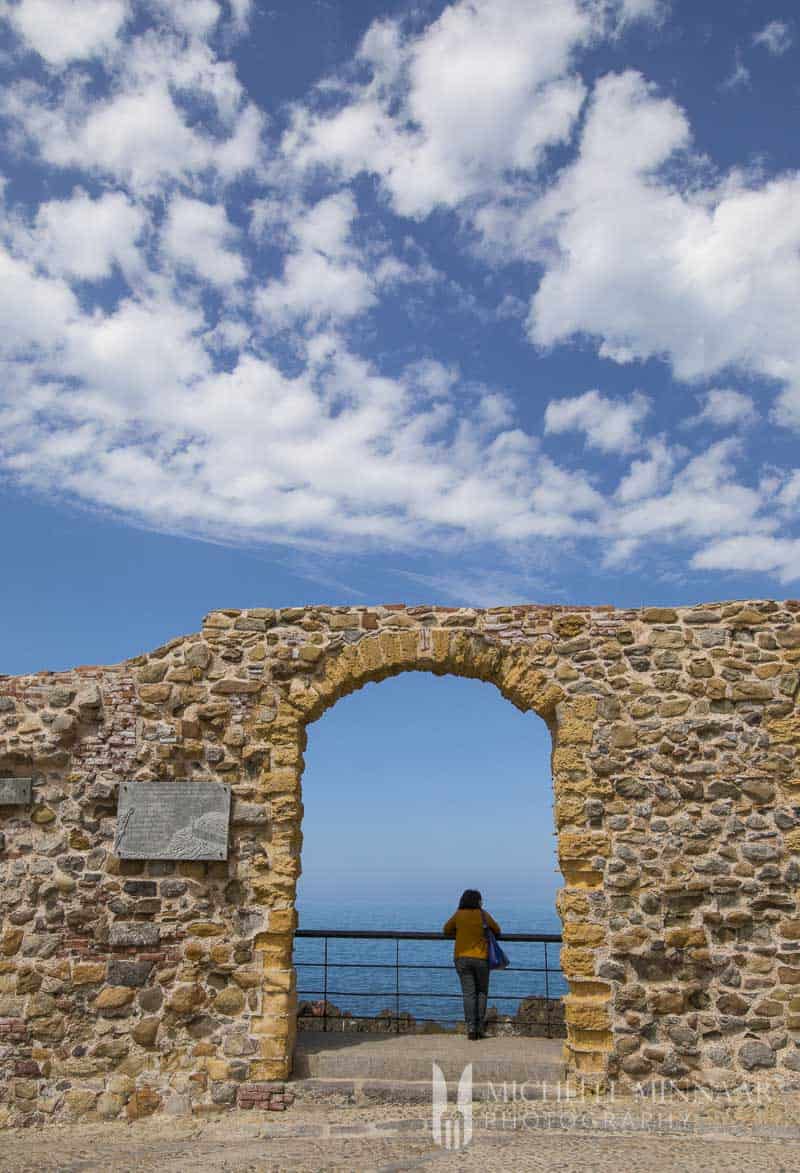 10) Museo Madralisca
This is one of the most important stops in Cefalu. Put it on your things to do in Cefalu list immediately if you haven't done so already! The Museo Madralisca is home to some famous artwork, collected by the Baron Enrico do Mandralisca who was a passionate art collector in the 19th century. Here, you'll find a stunning display of Greek ceramics and Arab pottery, ancient coins, statues and much more. The best part is, that the museum itself is located just a few steps away from the old fishermen's houses in the Old Harbour of Cefalu. So why not just stroll along and go to the Museo Madralisca for a memorable experience?
The most important piece of art that lies in the museum is the work of Antonello da Messina's Ristratto di un uomo ignoto (The portrait of an Unknown Man). This painting is said to be one of the defining portraits of the Italian renaissance and dates back to the year 1465. It is also known as the 'male mona lisa' due to the equally unique smirk and gaze of the man. Will you be able to hold his glaze?
Even though Messina's portrait is considered as the jewel of the museum, equally important is the artwork is Francesco Tenuta Bevelacqua from the early 19th century. His work includes a detailed painting of the Cefalu landscape in the mid 1800's. This only proves, that Cefalu was equally beautiful as it is today! Finally, one of my favourite portraits located in the Museo Madralisca was the portrait that is called the 'woman with a masculine face'. This portrait was rather funny, because I really thought I was looking at a man!
11) Lungomare Cristoforo Colombo
Along with the picturesque historical town, you'll find that one of the main things to do in Cefalu is to visit its sandy beaches! Walking along Lungomare Cristoforo Colomobo is a fabulous idea after a big lunch, and what better way to do so than to enjoy the beach promenade. You'll be able to enjoy beautiful coastal views with a gentle sea breeze.
Lungomare beach is the main beach in Cefalu. Its 5 km promenade is home to many beach cafes and restaurants so if you become hungry again, you know where to go! During the summer months, you can easily go to a lido where you pay a fee for sun loungers and umbrella. Trust me, you'll need them - don't underestimate the Sicilian sun!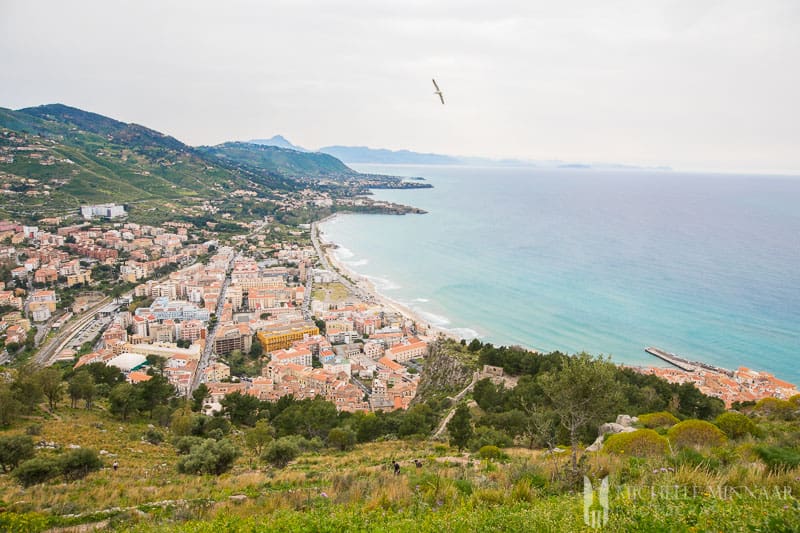 12) Santuario Gibilmanna
Once in Cefalu, you simply must visit the religious landmark of Santuario Gibilmanna. This is one of the six Benedictine monasteries, which were commissioned around the year 600 AD by Pope Gregory the Great. Surprisingly the pope built this monastery out of his own pocket with the expectation that it would help him win the upcoming elections. Inside the Santuario Gibilmanna, you'll find a very famous 11th century Byzantine fresco called the 'Madonna with child'.
13) La Rocca
Fancy a bit of activity or do you have the need to sweat off some of that delicious Sicilian food you've been eating? A good hike leading up to La Rocca ought to do the trick! More commonly referred to as La Rocca di Cefalu, it is said to be the most beautiful mountain of Cefalu. The mountain itself is evidence that there were human settlers in the prehistoric times, dating back to 4th or 5th century BC!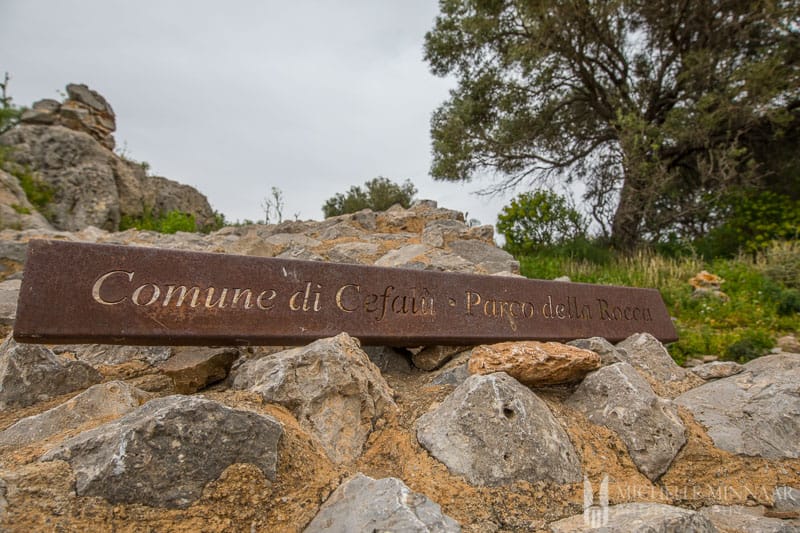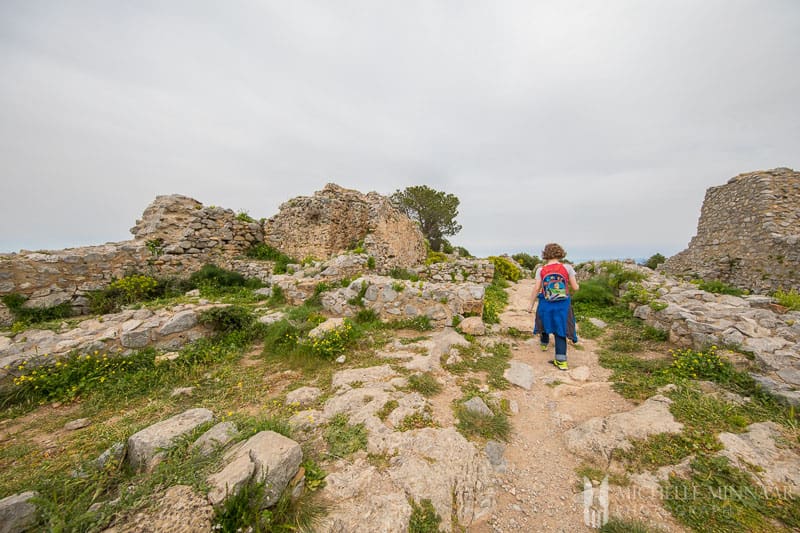 Here, you'll find the home of the Temple of Diana (5th t0 4th BC) which was built for the worship of waters. Once the Holy Roman Empire collapsed, the settlers moved up the mountain for better protection against pirates and thieves. For this reason, you'll find a lot of fortification in La Rocca which was built in the Byzantine period in the 7th and 8th century AD. In addition to that, the Church of St. Anna, also known as 'Chiesa di S Anna', was built during that time as well.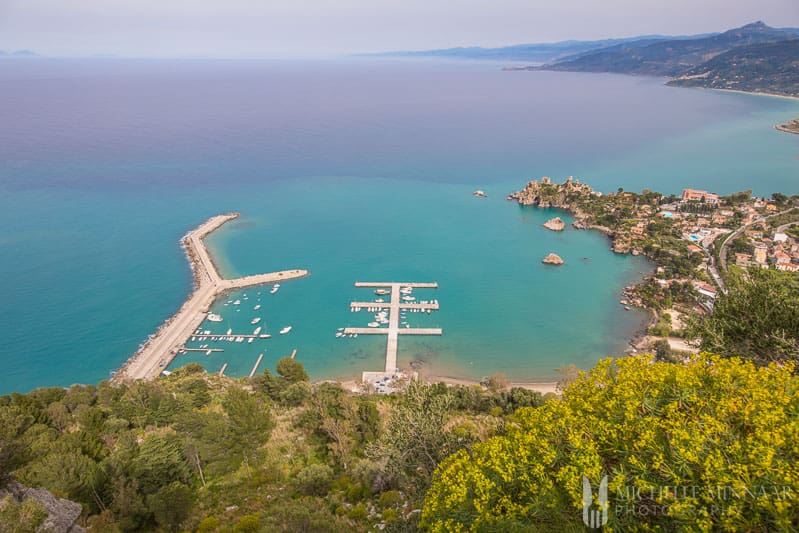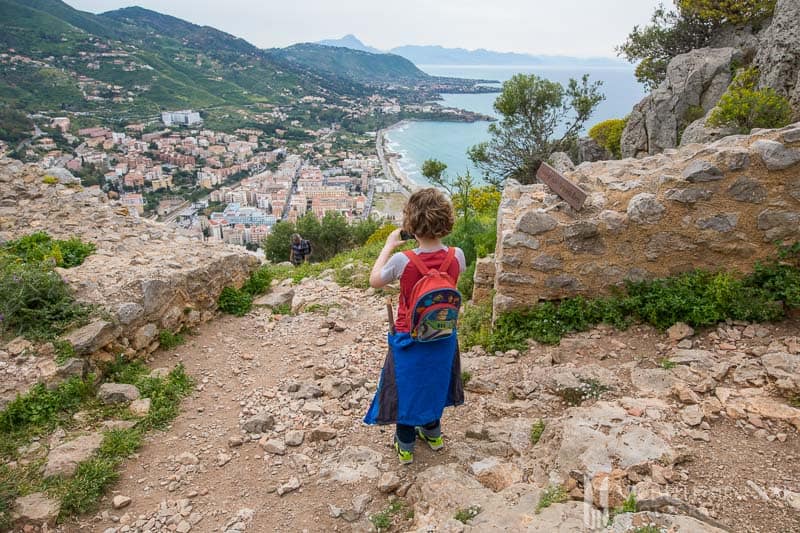 14) Osterio Magno
Osterio Magno is the remains of a medieval 13th century palace. Historically speaking, this was the residence of the King of Cefalu - Roger II. Later on, the palace was passed on to aristocratic families. It is said that the palace was first constructed in the Byzantine period, and then the construction developed over different periods of times.
15) Scenic coastal walks
This one is completely made up by me. Around the sea-fronted outskirts of Cefalu, where there are no beaches, there are stony walkways hugging the island. If you would like to tear the kids away from their iPads to enjoy a different side of nature, this is it. You get to admire the brilliant blue sea with its powerful waves splashing the rugged rocks. A serene and fun activity!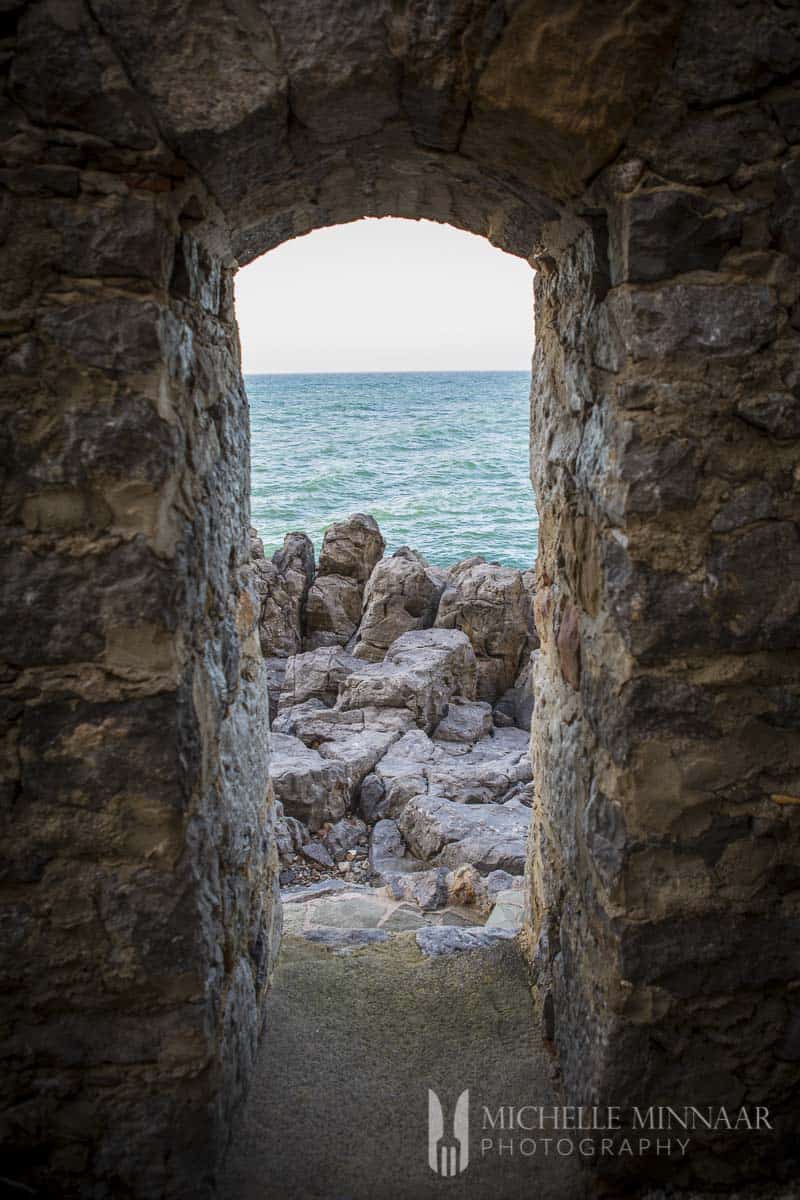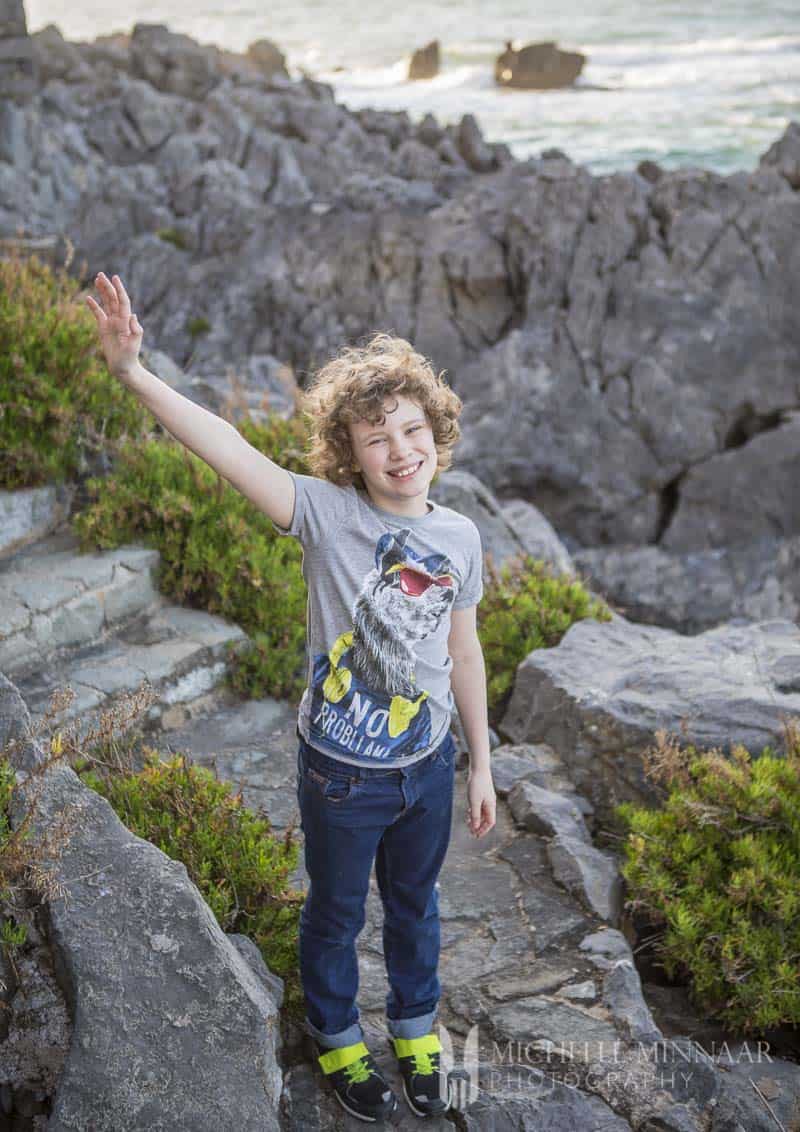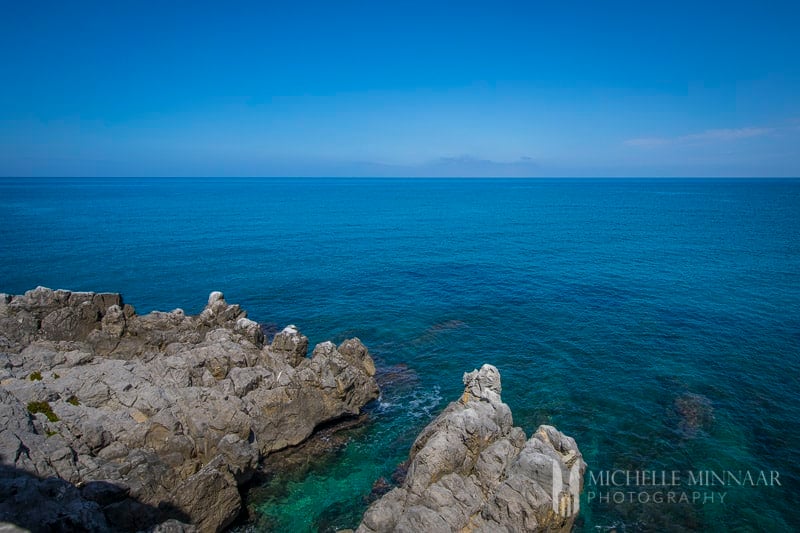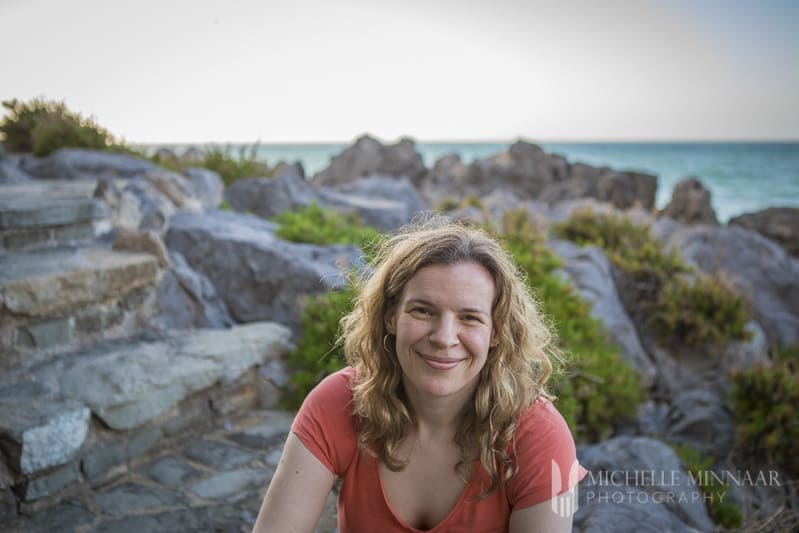 16) Aeolian Islands
Aeolian Islands offers a stunning panoramic sea views that can only be seen by hydrofoil in the summer. Make sure you book a tour to see these impressive islands while you are in Cefalu.
17) Val di Suro
Think of sunshine in a glass and you won't need to look any further than Val di Suro. Situated in the sun swept Madonie Park on the Italian island of Sicily, the Val di Suro estate makes wine in a beautiful harmony between traditions and modern technology. The warm sunny climate of northern Sicily gives the wine a strong character. In the night cooler winds from the Tyrrhenian Sea blow through the vineyards. Wine has been made around here since the time of the Roman Empire, and today the quality is higher than ever, thanks to the passion of the winemakers, who have brought the proud Sicilian traditions into the 21st century. The wine estate is 30 minutes away from Cefalu.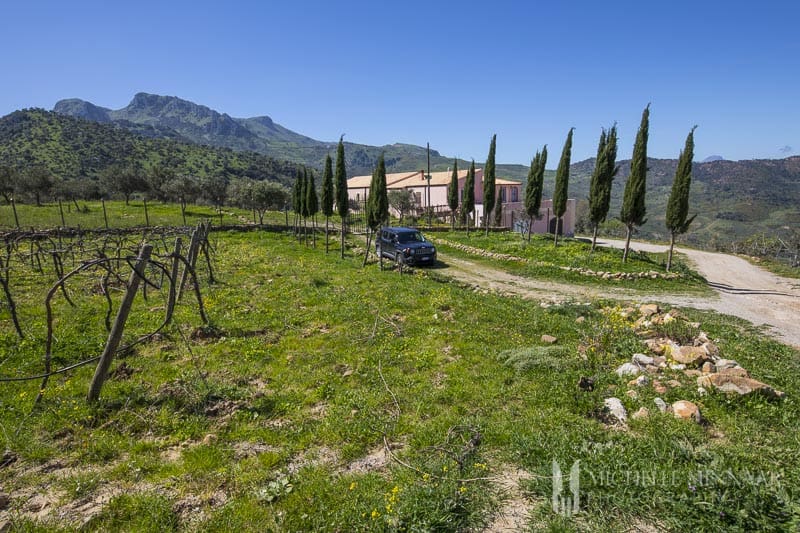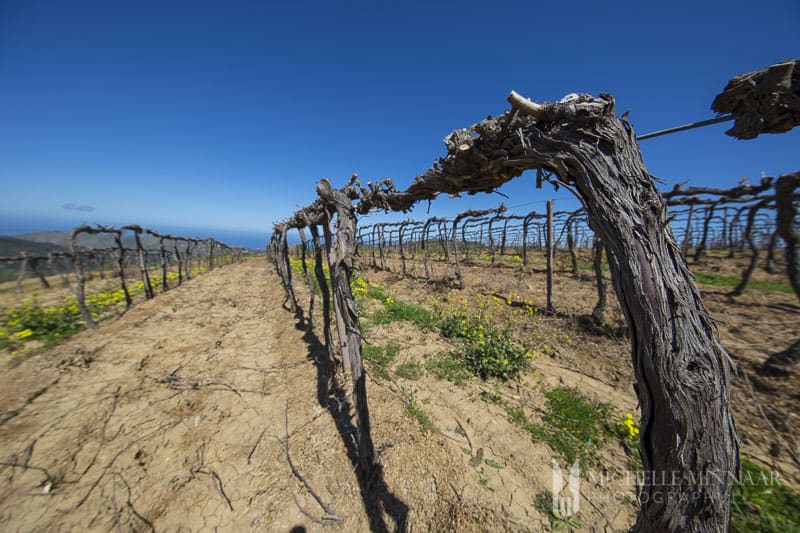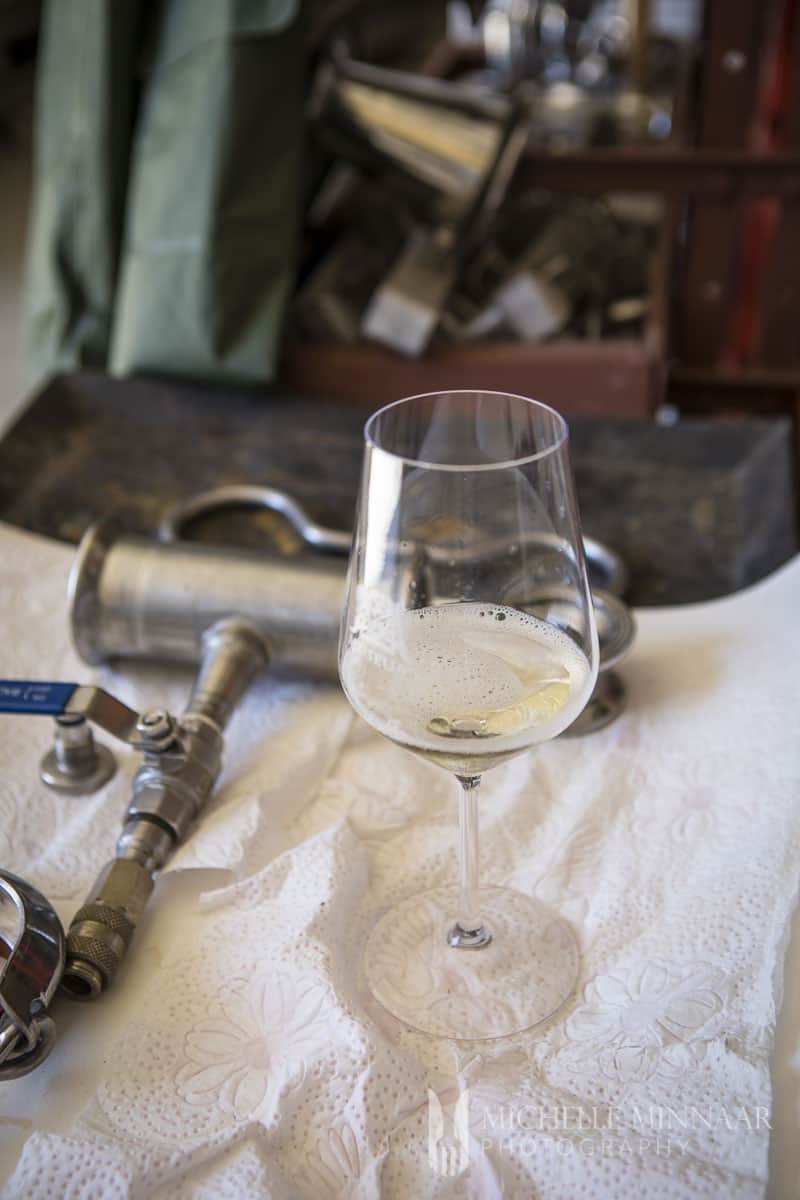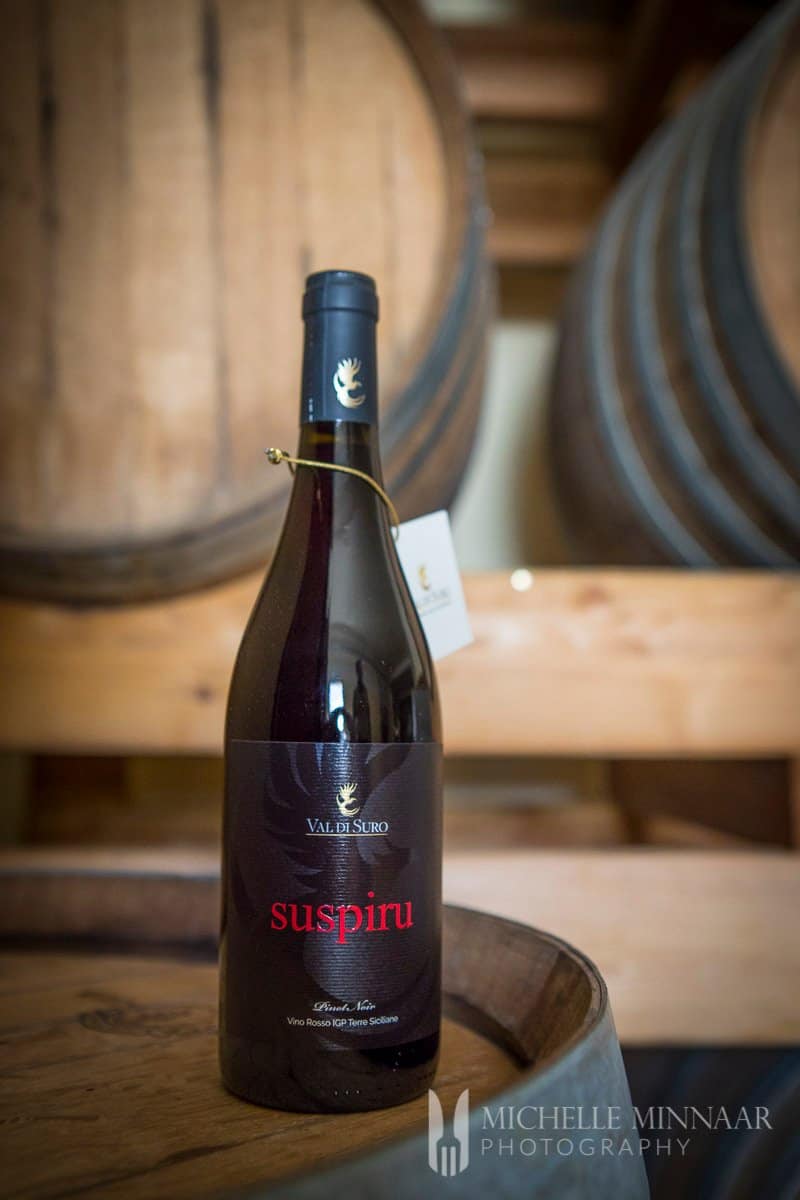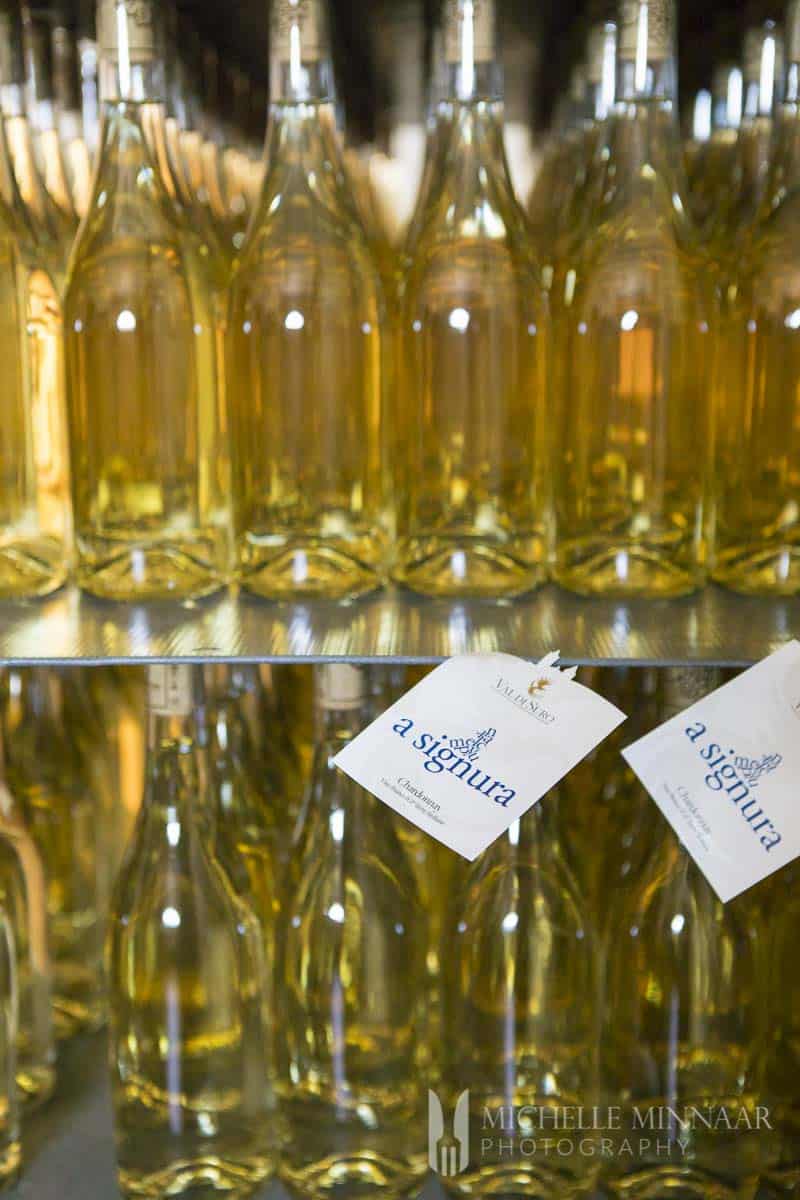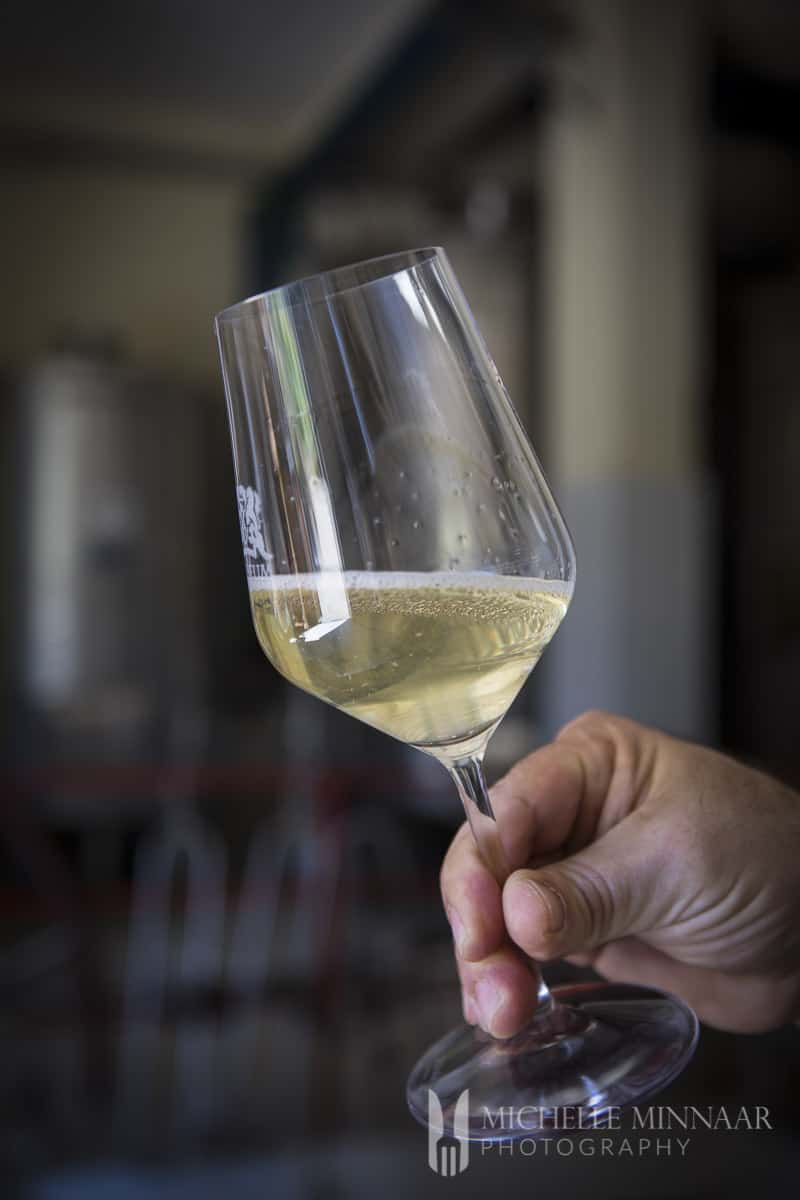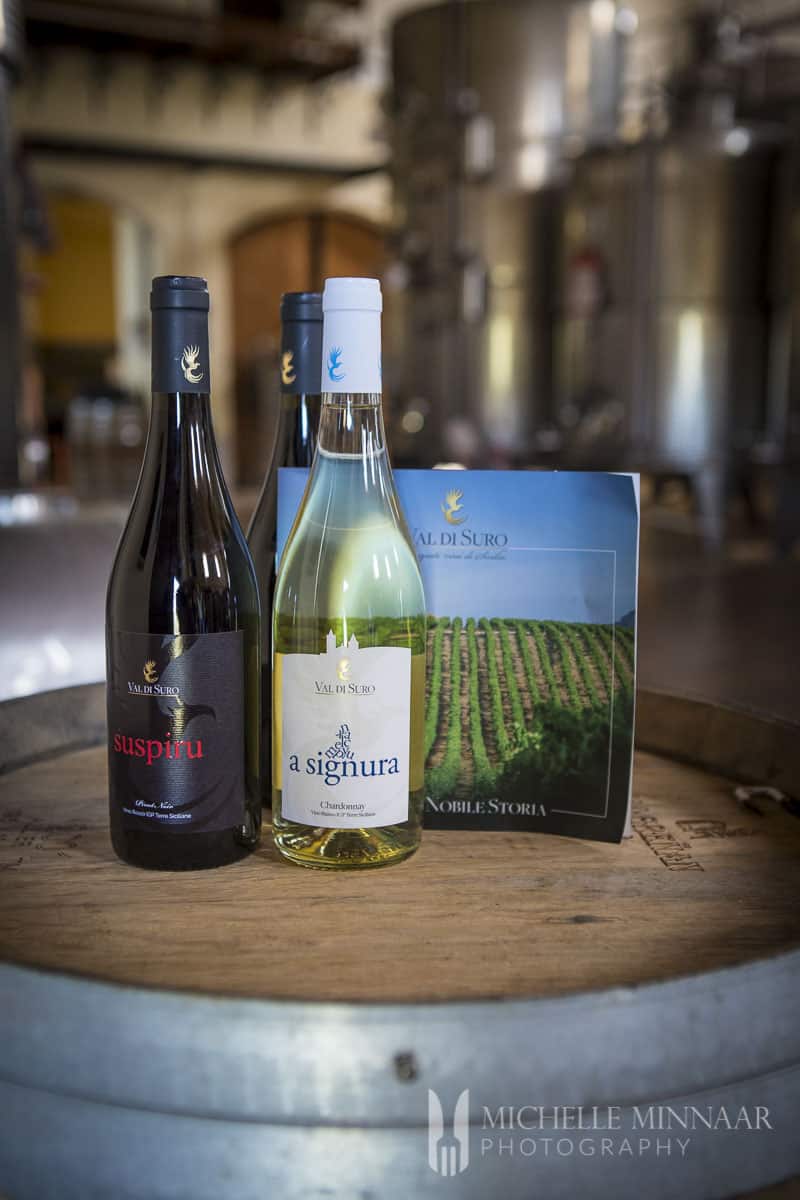 18) Fiasconaro
Fiasconaro isn't in Cefalu and about 45 minutes' drive away in Castelbuono. Here, you get to try manna, collected from ash trees in the Madonie hills, which is widely used in the business' confectionery offerings. Fiasconaro is considered to produce the world's best panettone and even the likes of Barack Obama and the Pope have bought theirs from this place.
I've only ever just come across the almond and orange version, but plain panettone is also sold here. After lugging a loaf all the way from Sicily, this went down a storm with the family at breakfast when I served slices with nutella. Pure heaven!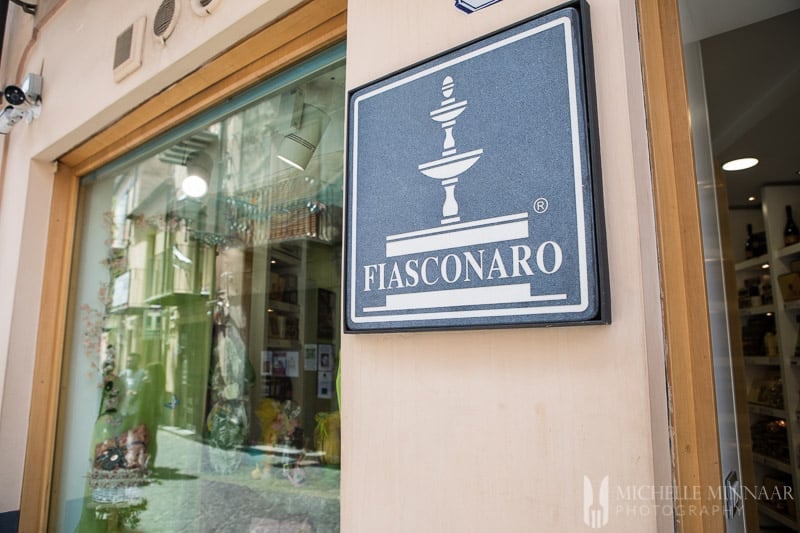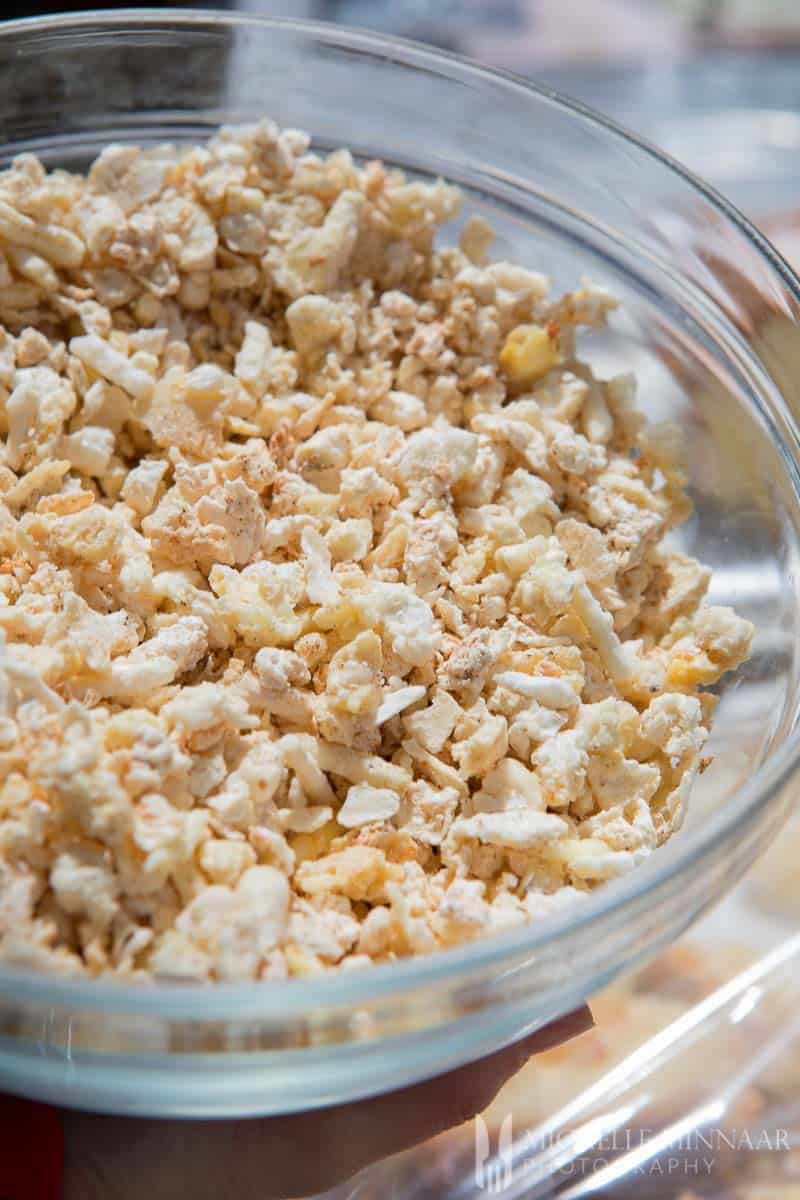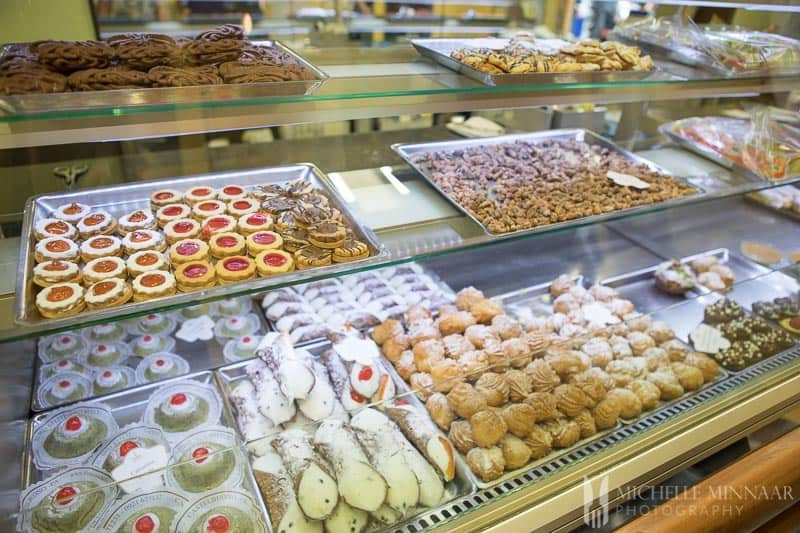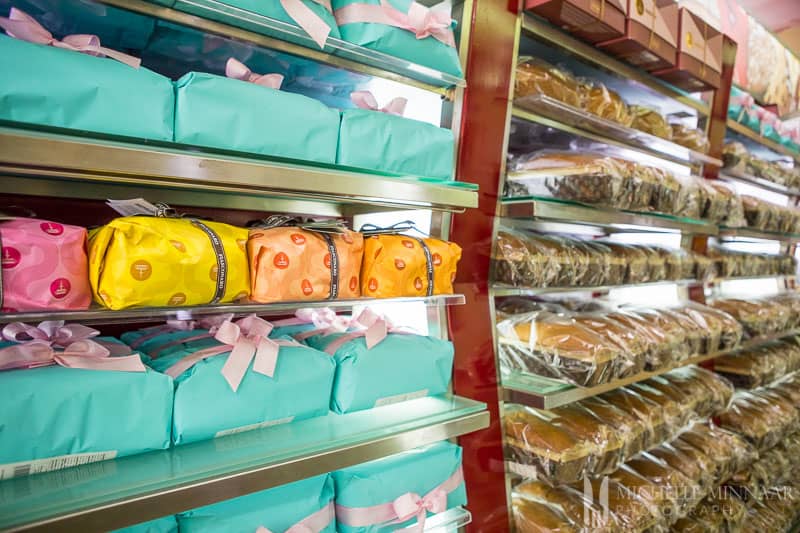 Sadly, our week in Sicily flew by and although we did a lot in that short space of time, it feels like we barely scratched the surface. This means we'll simply have to return to discover more!
P.S. I was a guest of Massimo Villas. All opinions are my own.