Oreo ice cream is a great way to reward yourself after a hard day's work or a treat for your children. Oreos are highly versatile and can be used in various desserts. The last time I made a delicious Oreo cheesecake which was rich and creamy, with the extra crunch added from the Oreo cookies. Oh, so good. Sometimes, I feel like a kid again eating her favourite cookie.
So, this time I've made an Oreo ice cream using the type of Oreos that fit my personality and taste preferences the best. I am sure you yourself have a favourite Oreo that you love. I discovered, that my favourite Oreo cookie adds a certain twist to my daily routine and once I begin eating the cookie, my day immediately improves. Therefore, I decided to take this opportunity and add a twist to my Oreo ice cream to bring a little wonder to my day.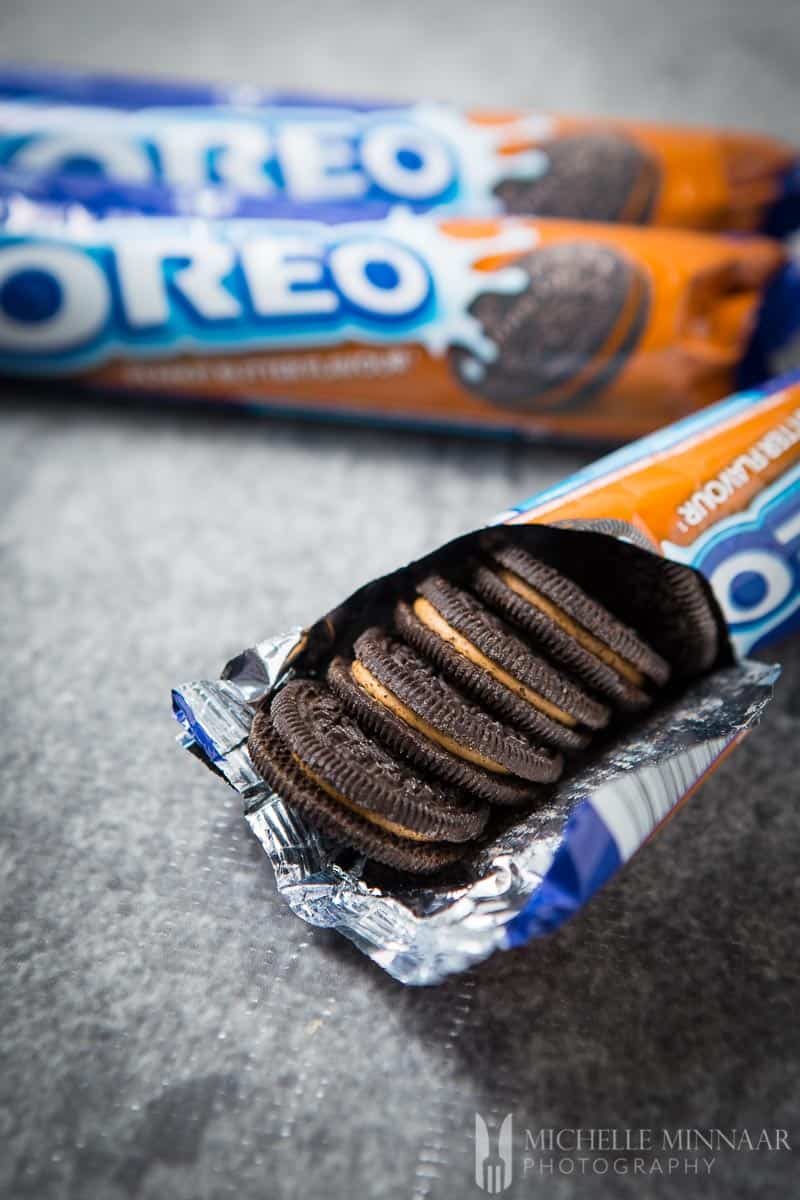 Oreo ice cream
Have you heard of no churn ice cream? You can actually make ice cream at home without a machine! Another beneficial aspect about this recipe is that you can add as many Oreos as you dare into the ice cream mixture. If you are as nutty as I am and like to have full control, then this is perfect. All you need is a big bowl and a freezer. I hope you enjoy this recipe and get back to me how it works out for you!
about Oreo
For those of you who are curious about the Oreo cookie or know very little about it, here is some useful information. The Oreo is the iconic black and white cookie, which is loved by people across the globe. It has been in the UK for 9 years. Let's be honest, I am sure we've all had these delicious cookies in one way or another. Oreo is now the world's favourite biscuit, with over 7.5 billion eaten every year and they've launched various different flavours for all their cookie fans.
different Oreos for different personalities
The Oreo range consists of original Oreos, Oreo Thins, Oreo Double Stuff, Golden Oreo and Oreo Minis. Let's not forget the exciting Flavours range since 2015.
These are the different Oreo cookies with each having their own personality:
Choc'o Brownie flavour Oreo – smooth
Mint flavour Oreo – cool
Strawberry Cheesecake flavour Oreo – fruity
Peanut Butter flavour Oreo – nutty
Each flavour has its own unique personality, designed to appeal and excite us by adding a little wonder to our day. For example, the new Choc'o Brownie Flavour cookie combines the traditional cocoa biscuit with a silky-smooth chocolate brownie-flavoured crème centre. It is a mouth-watering combination that tantalises the taste buds and awakens your imagination! The Mint Flavour Oreo is cool, smooth and tangy with a certain edge. If you are into delicious fruity flavours, then the Strawberry Cheesecake Flavour Oreo is for you. Lastly, the Peanut Butter Flavour Oreo is definitely rich in terms of flavour and nutty, just as much as I am!
I'm nutty
Yes, I am nutty. There you have it, I admit it! My favourite Oreo cookies is the Peanut Butter Flavour Oreo as I think it best describes my personality. Try not to laugh but I have a slight case of OCD as far as safety and packing are concerned. I always find myself double-checking whether I locked the front door. I have been known to make a U-turn after 10 minutes of driving to double check. Or, when packing photography gear for an on-location photo shoot, I find myself triple checking whether I have packed all the equipment. Remember, if I forget just one thing, it will ruin the shoot. So, yes I am definitely nutty and therefore the Peanut Butter Flavour Oreo best represents me.
So, which Oreo are you? Are you smooth, cool, fruity or nutty? Remember to leave a comment. I am excited to see how many of you are also nutty as I am!
consistency
Peanut butter, especially the chunky kind, is mostly solid and is better mixed in with the condensed milk, instead of the whipped cream. Some people store the peanut butter in the fridge and others don't. Even so, it's cold these days and the peanut butter is more than likely to be a bit stiff. If you keep peanut butter in the fridge, leave it at room temperature for a while before using it. This way, it will be easier to incorporate and your Oreo ice cream will have a better consistency.
variations
Remember, I used the Peanut Butter flavour Oreo for this Oreo ice cream. However, you can use any other of the delicious flavoured Oreos to add your own personal twist on Oreo ice cream. I might even remake this Oreo ice cream again if one day I feel super cool. Yep, I'd go directly for the Mint Flavour Oreo.
On a completely different note, you can lighten up your no churn ice cream by using lemon curd.
Want to add more unexpected twists to your day? Why not also make an Oreo ice cream sandwich with this recipe? What I would do, is separate the two halves of the Peanut Butter Flavour Oreo, and stuff the Oreo ice cream in between. Try to make the layer as thick as possible.
the best part
The absolutely best part about this recipe is serving it in a bowl. I always like to add an extra Peanut Butter Flavour Oreo cookie or two to the side for that extra crunch. Plus, this family can't get enough and somehow, the entire pack always disappears. If you happen to find some leftover Oreos why not make an Oreo mug cake to go with your ice cream.
For more types of ice creams, try hokey pokey ice cream or Ferrero rocher ice cream. They are to die for!
Print
No Churn Peanut Butter Ice Cream
---
250

ml

(1 cup) condensed milk

60

ml

(4 tbsp) chunky peanut butter

500

ml

(2 cups) double cream

154

g

(1 packet) peanut butter Oreos, broken
---
Instructions
Pour the condensed milk in a bowl and enthusiastically beat the peanut butter into it.
Whisk the cream in a electric mixer until soft peaks form.
Gently fold in the condensed milk mixture into the cream.
Stir in the Oreo cookies.
Pour the ice cream into a 1kg (2lb) freezer-safe bread tin and freeze for at least 6 hours or overnight.
Enjoy with extra Oreo cookies on the side or make an Oreo ice cream sandwich!
Prep Time:

30 minutes

Category:

Dessert

Cuisine:

American
Nutrition
Serving Size:

1 serving

Calories:

383

Sugar:

23.6 g

Sodium:

173 mg

Fat:

27.5 g

Saturated Fat:

14.6 g

Carbohydrates:

29.4 g

Fiber:

1 g

Protein:

6.4 g

Cholesterol:

80 mg
save the recipe to your pinterest board