Would you ever associate the phrases 'sugar free' and 'chocolate chip cookies' together? Thanks to Hermesetas sugar free chocolate chip cookies this is entirely possible!
You can easily replicate these low-calorie cookies in a heartbeat by following these few simple steps and waiting patiently for the oven to do its job. The only real difficulty to mastering this recipe is resisting the urge to snack on the tasty cookie dough. Make sure you leave enough for a large batch of moist sugar free chocolate chip cookies. Decorate the cookies generously and guilt-free with as many chocolate chips as you want. You may also want to consider other of your favourite toppings.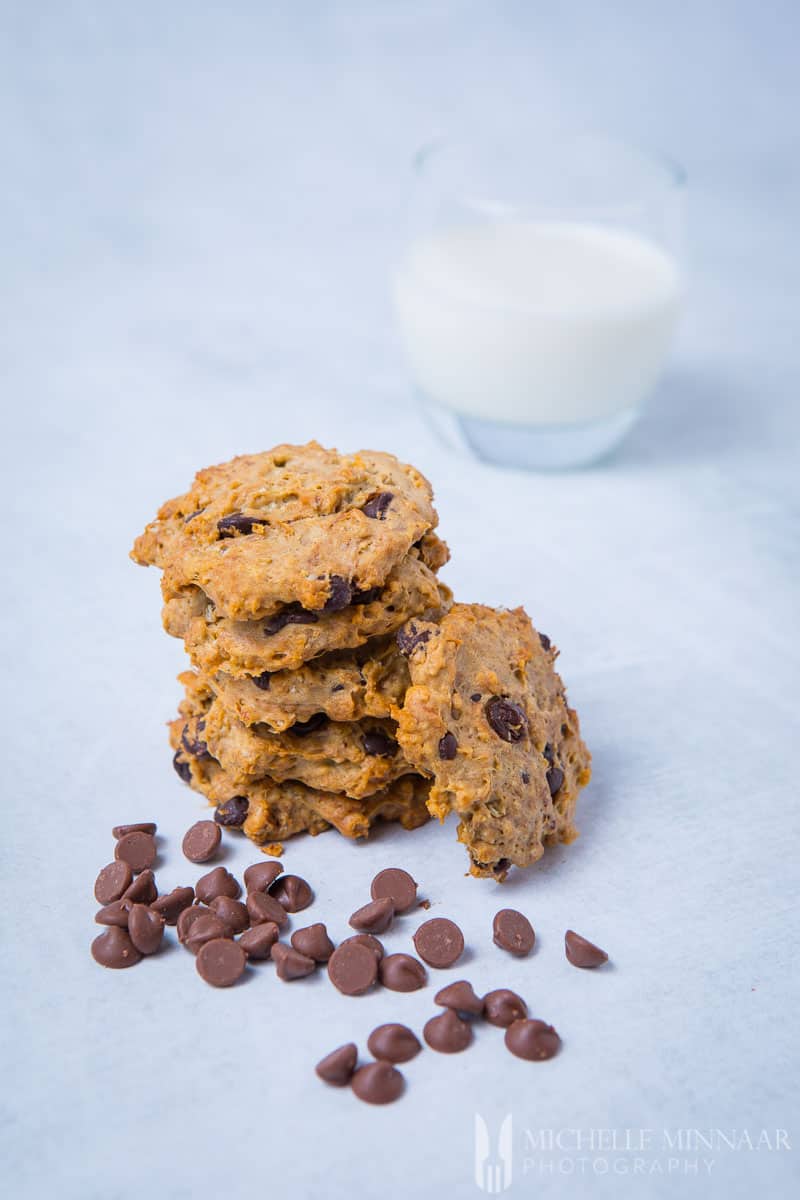 sugar free
All of Hermesetas products are developed by and manufactured for Hermes Sweeteners Ltd. based in Switzerland. Its modern facilities are located all over Europe with each production site specialising in different Hermesetas products. Complying with Swiss quality requirements, all manufacturers have extremely high quality standards.
To discover the history of the Hermes Group and that of sweetener, click right here. For this sugar free chocolate chip cookie recipe, I've used the Hermesetas Liquid sweetener. The liquid sweeter has zero calories per 100ml, as well as zero grams of fat! With this in mind, it still remains 10 times sweeter than sugar, retaining its power and flavour. For comparison, 1 teaspoon of Hermesetas Liquid sweetener equals roughly 10 teaspoons of sugar.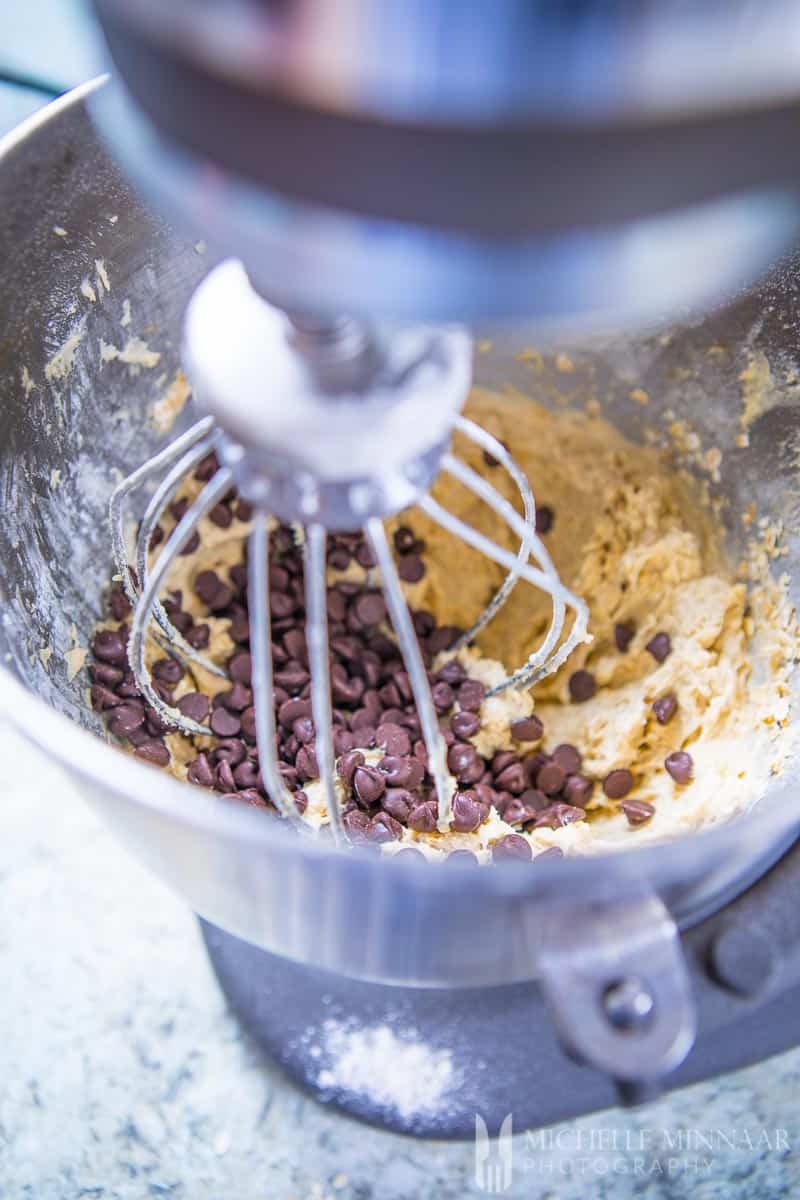 It's made up of demineralised water, while the sweet elements are sodium cyclamate and sodium saccharin. Hermesetas Liquid is ideal for cooking and baking, but you can also use it for boiling as well as freezing.
Currently, it is available in 200ml bottles, which is more than enough as every drop has a sweet, yet calorie-free punch of flavour. Did I mention that it is vegan, gluten-free and kosher? Make sure you have this sweetener at home as it can come in very handy for other recipes such as these cherry muffins or this sugar free angel food cake. For more classic desserts using Hermesetas products, click right here.
chocolate chip cookies
Thanks to Hermesetas, you can eat as many of these sugar free chocolate chip cookies as you desire - within moderation though! Chocolate chip cookies have been vastly associated to American cuisine. Did you know that each country has their own version of cookies? In the UK and in Australia, cookies are known as biscuits. The word cookies is derived from 'koekje', which is Dutch for 'little or small cake'. Comparatively, the word biscuits comes from 'bis cotum' which is Latin translates to 'twice baked'. However, you might also know cookies by these names:
'keks' - cookie in Germany. Christmas cookies are called 'Plzchen'
'galletas' - cookies in Spain
'amaretti' and 'biscotti' - cookies in Italian
Apparently, the first cookies date all the way back to 7 A.D. in Persia. At that time, Persia was one of the few countries that had discovered how to cultivate sugar. Furthermore, Persians were known for their luscious cakes which were widely spread in the empire. In was only until the Muslim invasion took place in Spain that the cookies spread to the rest of northern Europe as well as the Mediterranean region. By the 15th century, when the Renaissance period dominated Europe, one could stumble upon a waffle and cookie in Paris. Since then, cookies have been mentioned in countless cookbooks.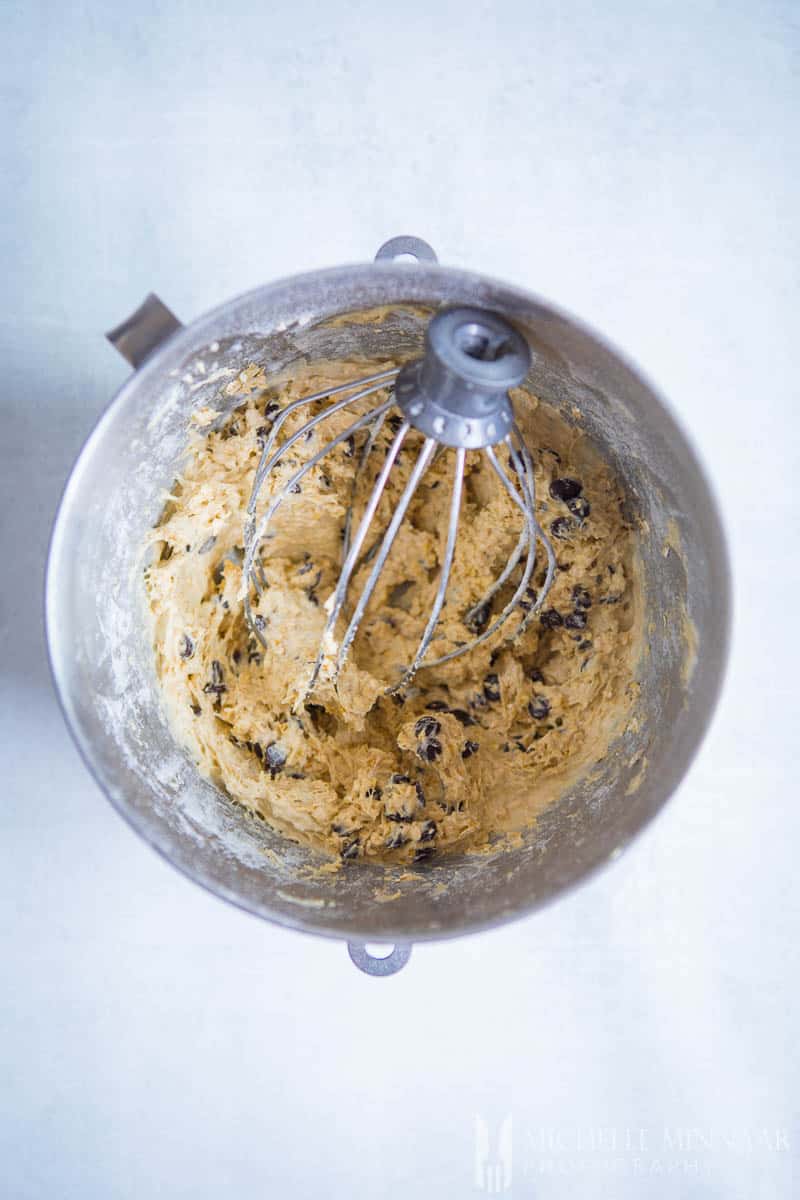 butter
I know that this sugar free chocolate chip cookie recipe calls for butter, however, if you can't find any at home and the stores are close - no need to panic. You can substitute with margarine or a bit of vegetable oil. However, the healthiest substitute to butter for sugar free chocolate chip cookies is coconut cream or unscented coconut oil. The coconut cream is thicker and generally gives better consistency when it comes to baked goods. Just remember to go for the flavourless and scent free version! Otherwise, you'll have hints of coconut clashing with your chocolatey flavour, which might not be a bad thing.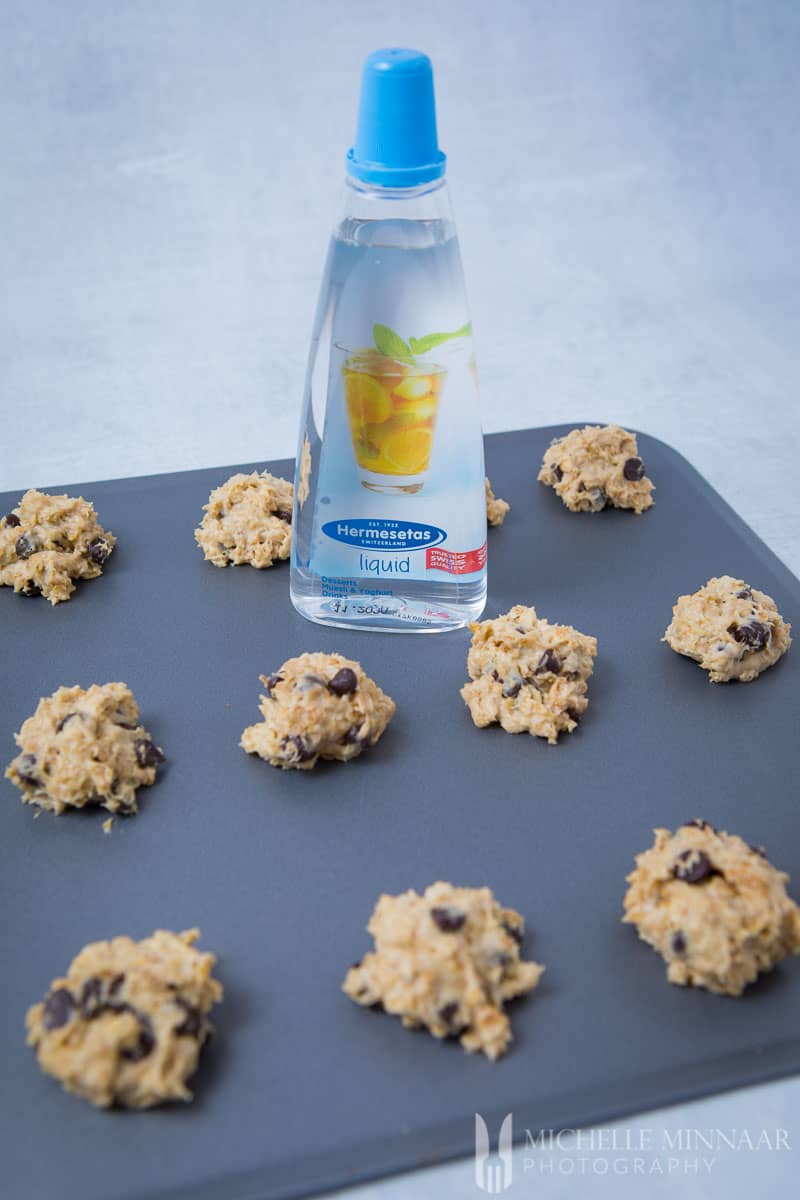 the chocolate
To enhance the chocolate flavour, I recommend adding more chocolate chips. What I love about this sugar free chocolate chip cookie recipe is that I've made it friendly to those who suffer from diabetes.
diabetic chocolate chips
To keep things on the healthy side, using as little sugar as possible I used diabetic chocolate chips. These have a very low amount of sugar and generally come in the form of dark chocolate. I like chocolate chips which are from dark chocolate because they add a lovely complementary bitterness. Plus, it won't make the cookies too sweet.
milk and white chocolate chips
If you are making a larger batch of chocolate chip cookies for a school party, I recommend using this combination. You can make cookies using all white chocolate chips or combine them with milk chocolate chips. I would call them black and white sugar free chocolate chip cookies.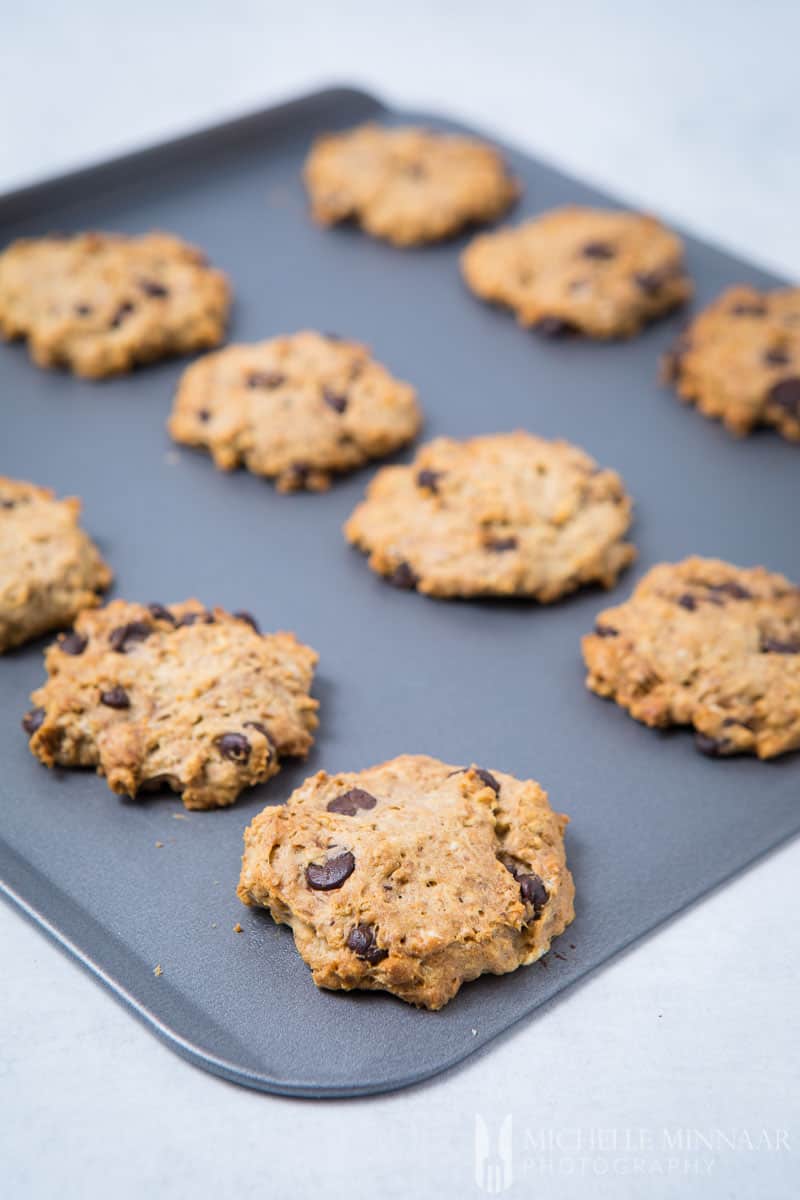 smarties
Otherwise, why not use smarties for more colour. The smarties might not result the most moist results, however they will definitely put a smile on anyone having a tough day.
oreos
A classic combination when it comes to cookies. In fact, why don't you throw some into the cookie dough and combine the end result with my no churn oreo peanut butter ice cream? A match made in heaven if you ask me.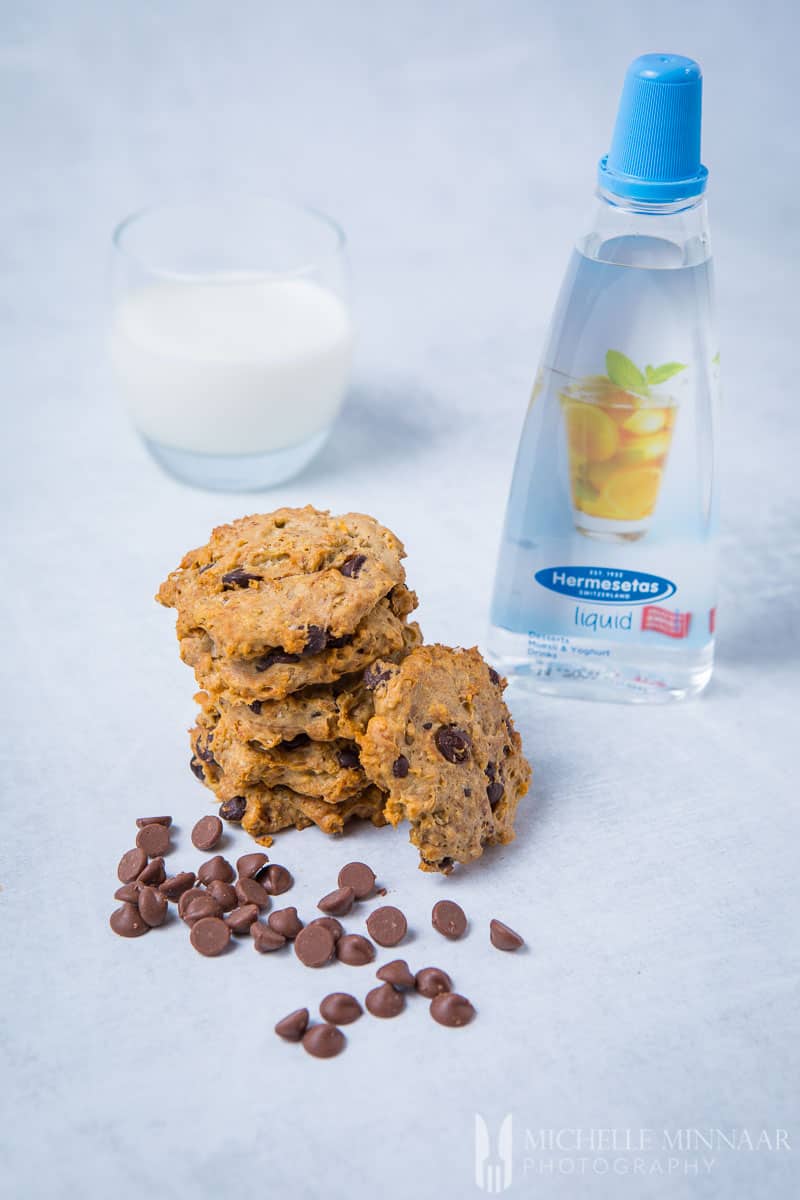 optional
The vanilla extract is optional. I like the essence of vanilla in my cookie dough, but if you want a plainer cookie, you can easily skip this step. Also, if you wish to retain a smoother texture, leave out the oats and substitute with plain flour. This way, the cookie dough consistency won't be as coarse.
shape
Shape the cookies how you like, whether it be hearts, triangles or the traditional circles. This is a great activity to get your children involved, making a family activity out of cooking these sugar free chocolate chip cookies.
Print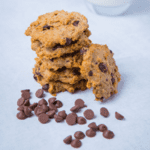 Sugar Free Chocolate Chip Cookies
---
Description
Sugar free chocolate chip cookies make the impossible, possible! Using a low calorie liquid sweetener to easily avoid those excess amounts of sugar. Enjoy!
---
375

ml

(1 1/2 cup) flour

250

ml

(1 cup) oats

2.5

ml

(1/2 tsp) baking soda

125

ml

(1/2 cup) butter

5

ml

(1 tsp) Hermesetas Liquid sweetener

1

egg

5

ml

(1 tsp) vanilla extract

100

ml

(3fl oz) milk

100

g

(3oz) diabetic chocolate chips
---
Instructions
Preheat the oven to 180°C/160°C fan/350°F/gas 4.
Mix the flour, oats and baking soda in a bowl and set aside.
With a mixer, cream the butter with the Hermesetas Liquid sweetener until it's light and fluffy.
Add the egg and vanilla extract until everything is well incorporated.
Systematically and gently add the dry ingredients to the butter mixture, alternating with small splashes of milk.
When the batter is smooth, fold in the chocolate chips.
The oats will give the dough a solid consistency and you will have to shape the cookies how you like and don't forget to flatten them!
Using 2 oiled baking sheets, lay out the cookies and bake in the oven for 15 minutes, or until crisp and golden.
Serve warm out of the oven with some ice cream, or cool down and reserve as a treat for when temptation hits!
Notes
You can make traditional chocolate chip cookies by substituting the Hermesetas Liquid sweetener with 60ml (4 tbsp) of caster sugar, or more!
These cookies aren't overly sweet, so feel free to add more Hermesetas drops to add extra sweetness.
Prep Time:

20 minutes

Cook Time:

15 minutes

Category:

Dessert

Cuisine:

American
Nutrition
Serving Size:

1 serving

Calories:

104

Sodium:

77 mg

Fat:

5.6 g

Saturated Fat:

3.2 g

Carbohydrates:

12 g

Protein:

2 g

Cholesterol:

19 mg
save the recipe to your pinterest board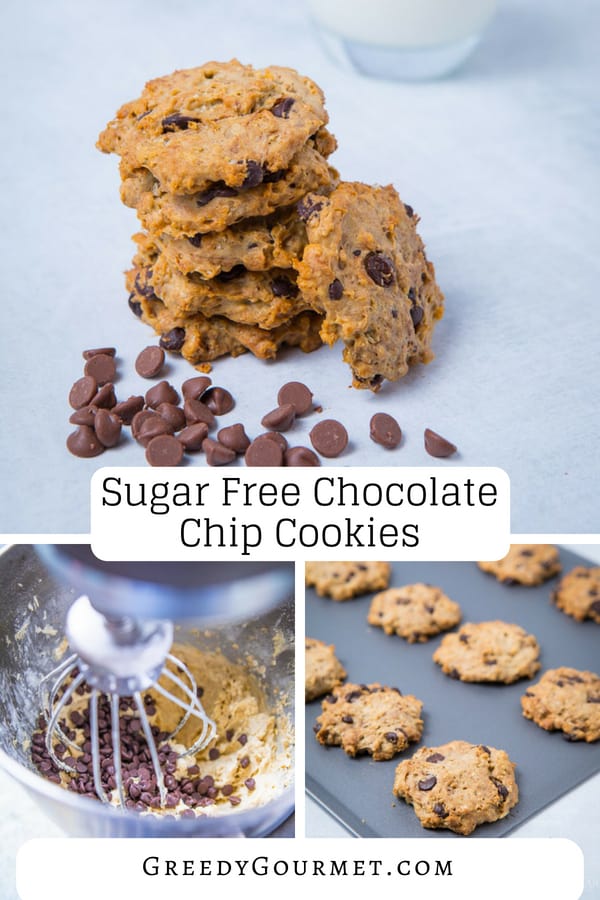 P.S. This is a sponsored post.