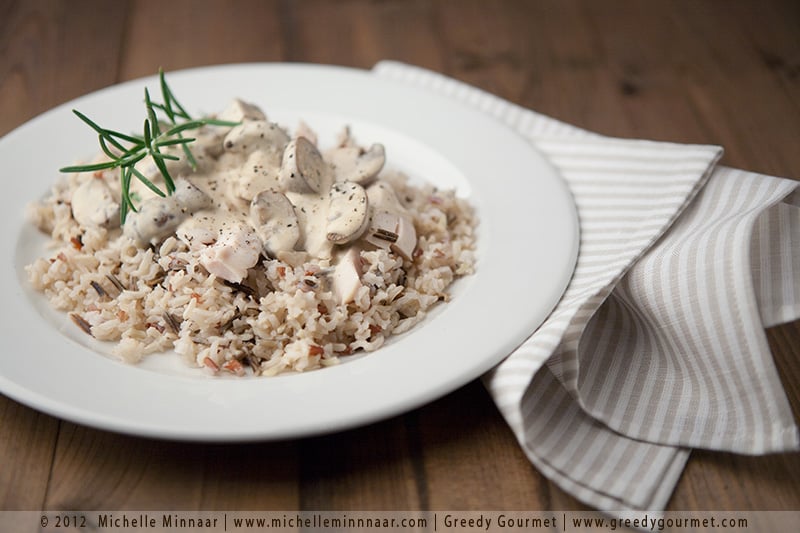 Learn how to make a creamy mushroom sauce at home.
I am a complete sucker for sauce. Forget the healthy vegetables on the side or even the protein on the plate. Give me a bowlful of just about any sauce with a generous portion of chips and I'm in seventh heaven.
If you happened to be vegetarian and/or are avoiding gluten, this is a splendid recipe.
What type of mushrooms do you use in mushroom sauce?
In the photos I used the chestnut variety but white mushrooms, Chanterelles, Portobellos and Cremini will also do.
Substitutes for Sherry
Port, Madeira and Marsala can be used instead of sherry in this recipe. Some people don't like alcohol in their food and have been known to use apple cider, vanilla extract, orange or pineapple juice. My two cents? If you're not going to be using sherry or the equivalent, don't try to add those aforementioned dodgy items to your sauce. Take the safe route and use stock/broth instead. See below.
Mushroom Sauce Recipe Variations
The mushroom sauce you'll find below is simply one variation of this easy and highly adaptable recipe. I took the simple route but you can make the flavours more complex by frying finely chopped shallots to the garlic, use more than one mushroom variety mentioned above and use stock/broth.
Bigger quantities
You can make bigger quantities of the sauce; all you have to remember is the ratio – 50% sherry and 50% cream.
Just mushroom sauce
Substitute the sherry with stock/broth if you don't want alcohol in your food, e.g. 50% stock/broth and 50% double cream.
Healthier sauce
10% sherry, 80% stock and 10% single cream or crème fraiche.
Low-Fat Mushroom Gravy
Use low-fat spray along with 10% sherry, 90% vegetable/chicken or beef stock.
Mushroom Flavour Matching Ideas
If you're feeling adventurous you could add one of the following items to your sauce to jazz things up a bit.
Anise
Almonds
Anchovies
Bacon
Cheese (any blue cheese, e.g. gorgonzola, Gruyere and Parmesan)
Chestnut
Ham
Pancetta
Truffle
Walnut
Herbs and Spices to Add to your Mushroom Sauce
Keep things simple by just adding one of the following below.
Black Pepper
Cayenne
Chervil
Chives
Dill
Marjoram
Mustard
Nutmeg
Oregano
Paprika
Tarragon
Parsley
Rosemary
Thyme
If you're a fan of mushroom sauces you would love other Greedy Gourmet recipes:
Now let's get on with the recipe!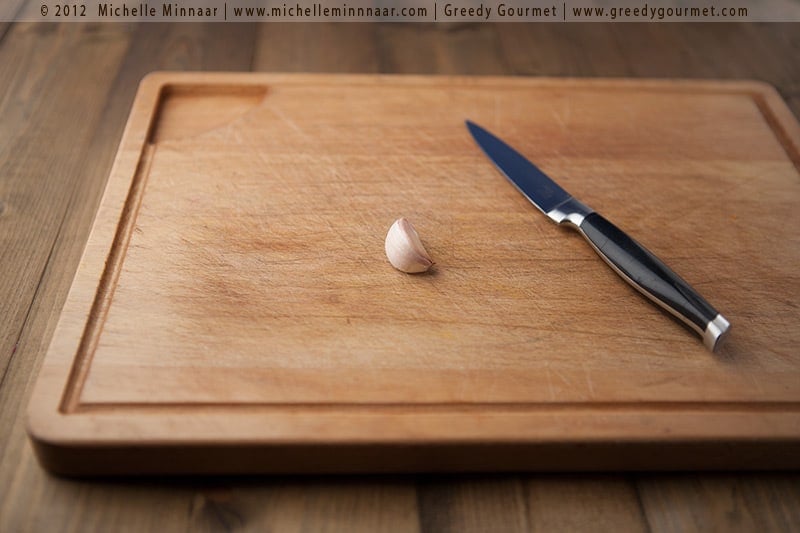 All you need is one clove of garlic to give this sauce a punchy flavour.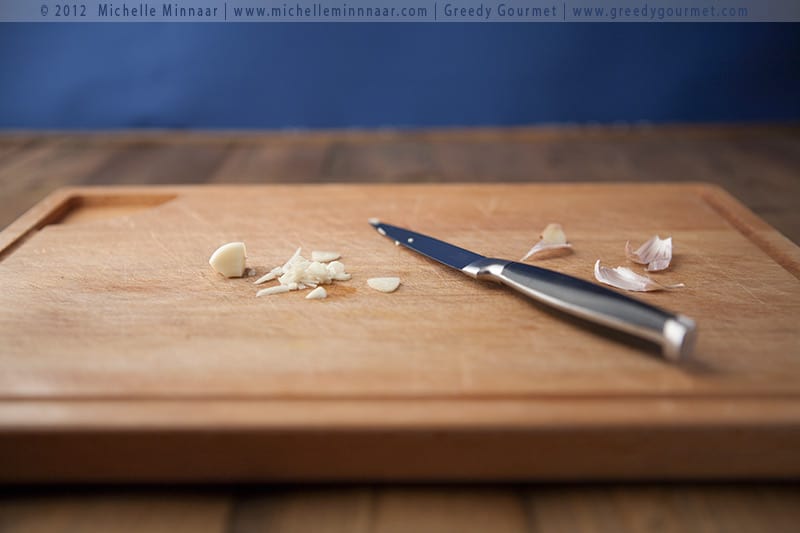 Peel and finely chop the garlic then set aside.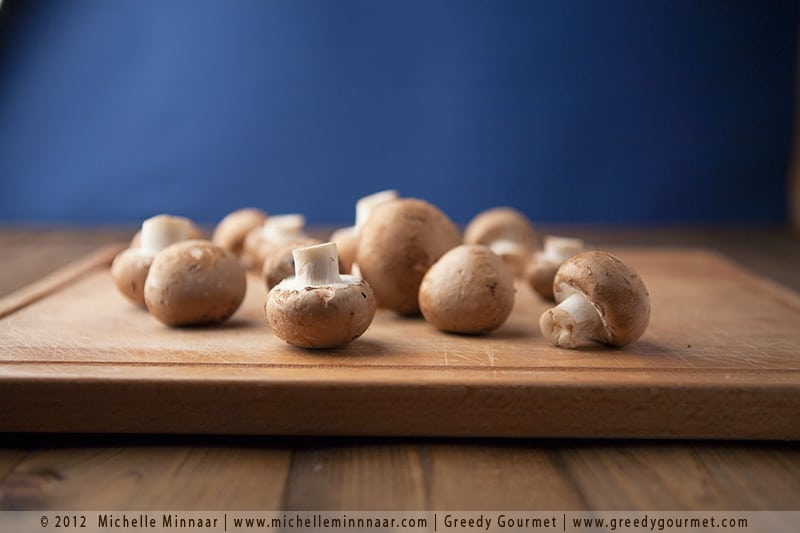 Let me tell you a secret. Never ever wash mushrooms in water or any other liquid for that matter.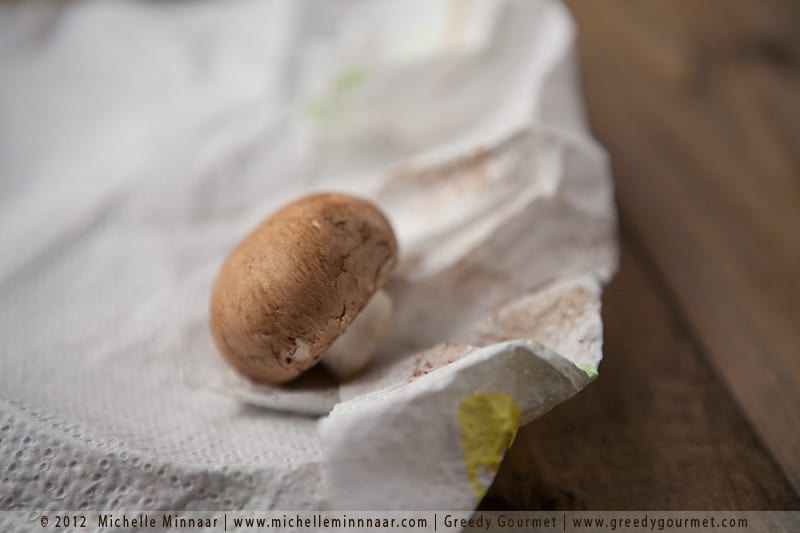 Mushrooms are quite porous and if you wash them with water they tend to soak up a lot of liquid and that in turns affect their texture. We don't want soggy mushrooms, do we?
The solution to this problem is simply using a paper towel and gently rubbing off any noticeable dirt. Afterwards, chop off the stalk or remove them completely.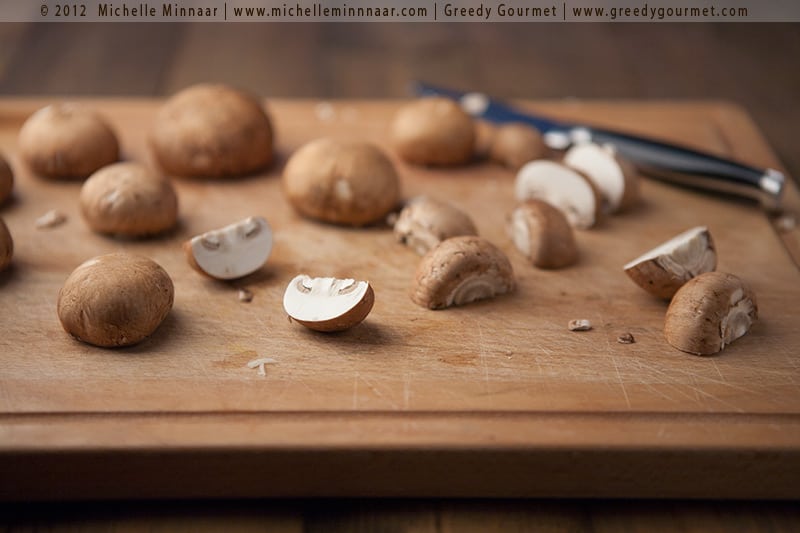 Halve the mushrooms. Quarter them. Slice them. Chop them. Do whatever your heart desires.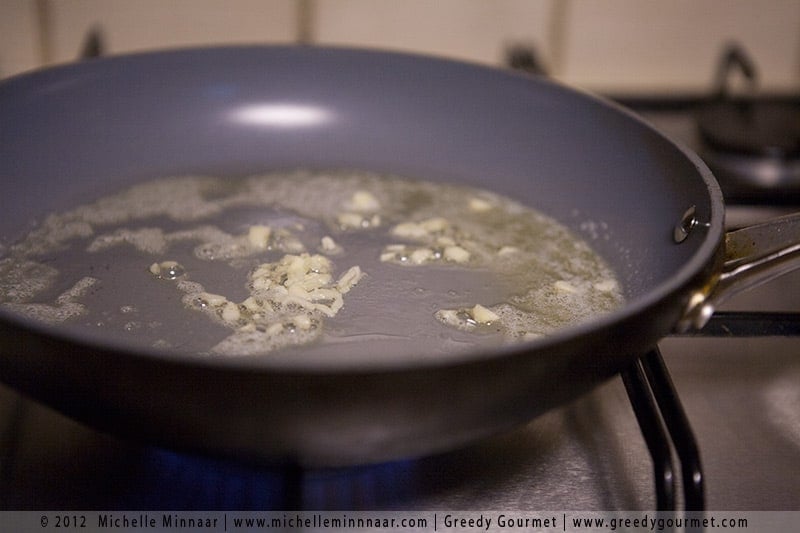 Heat up a pan on the stove and get the butter melting. Gently fry the garlic.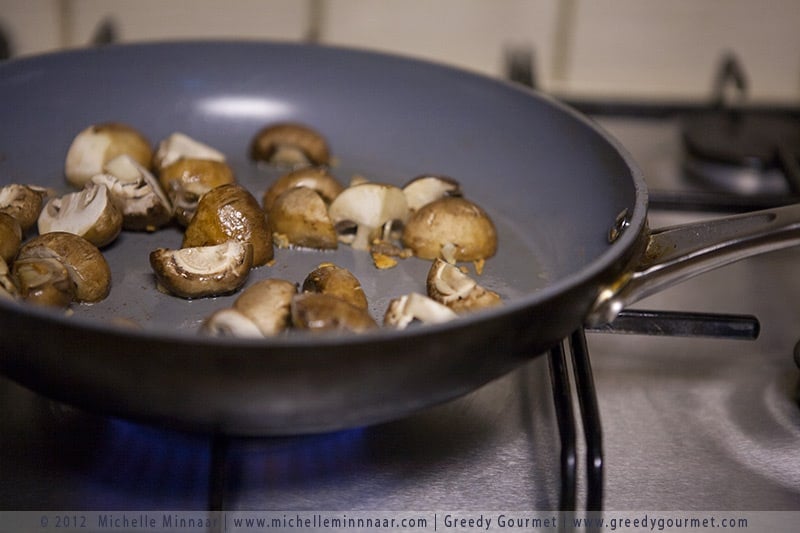 Add the mushrooms and brown them a bit.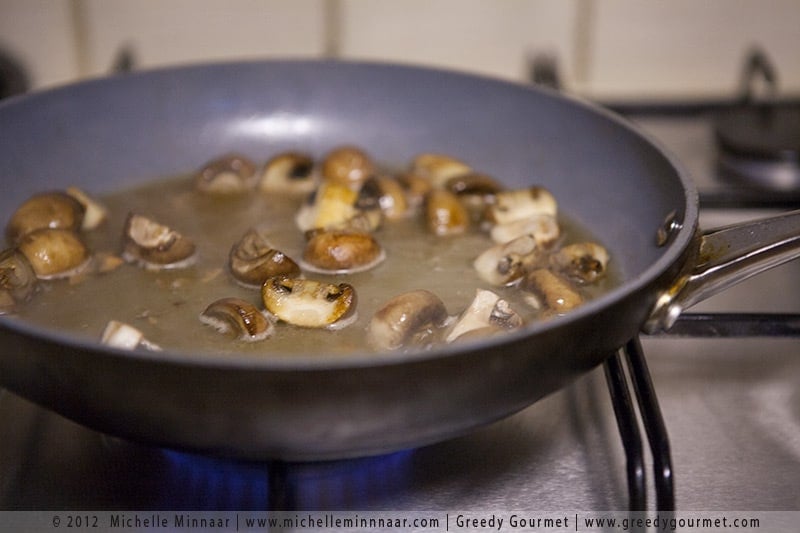 Increase the heat until everything starts sizzling and then add the sherry and watch it bubble for about 3 minutes.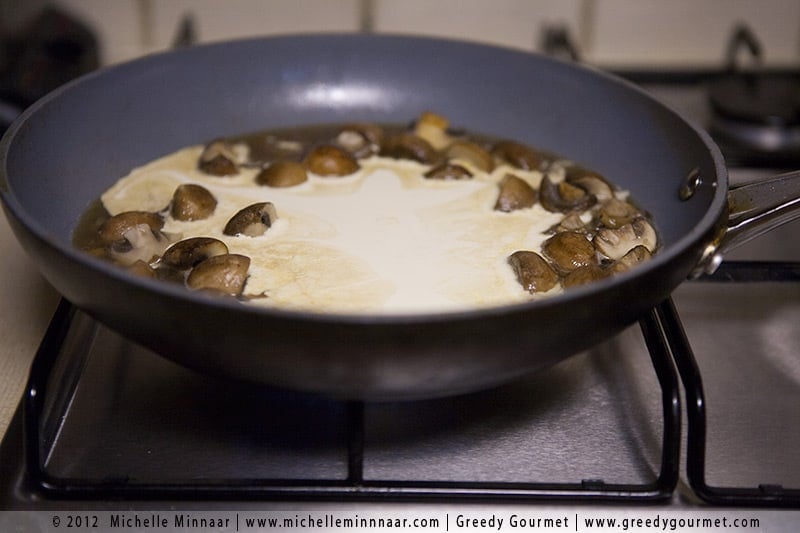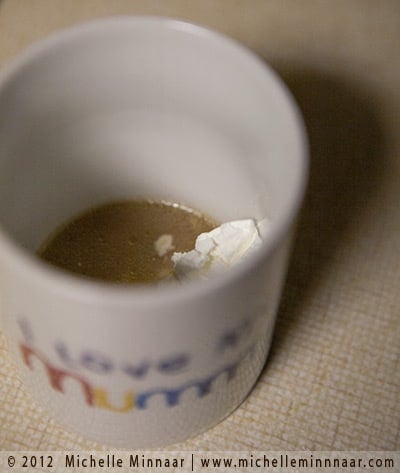 Next add the cream and stir it into the sauce. Let it bubble for a few minutes.
While you're waiting, quickly add a teaspoon of corn flour to a cup and stir in the same amount of water in it to make a slurry.
Use more, use less. It all depends on how thick you would like your sauce to be.
When you add the slurry to the sauce make sure the temperature is set at the lowest possible setting because once the corn flour hits the pan, it starts thickening. Secondly, you have to be prepared to start stirring vigorously. If you don't, be prepared to eat a clotty sauce.
If you take heed, there is nothing to worry about. Just add the corn flour slurry slowly, stir vigorously and watch the sauce thicken. If you ran out and would like your sauce even thicker, make a new slurry and simply add it to the pan.
Oh, and one last tip. You can use the pan liquids instead of tap water to make the slurry. Less flavour would be diluted.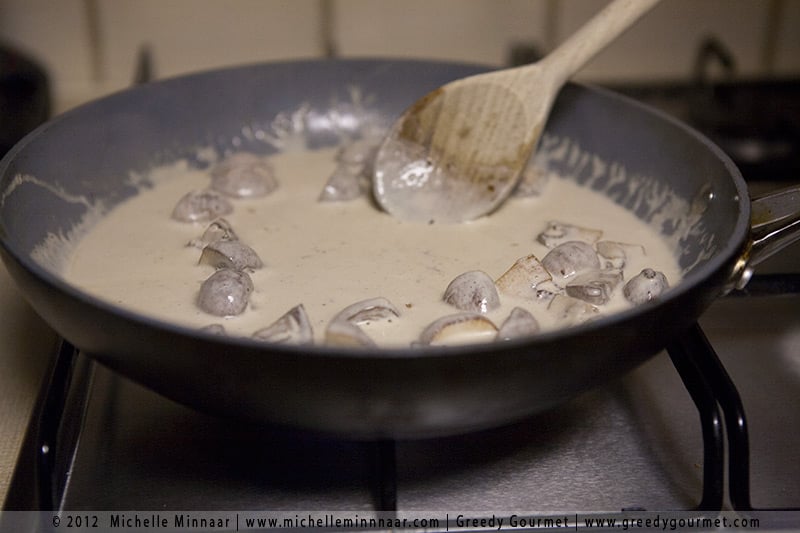 And there you have it! Pour the sauce on top of your steak, pork chop or fish. This time round I had it with a chicken breast I cooked with a sous-vide on a bed of rice. Bliss!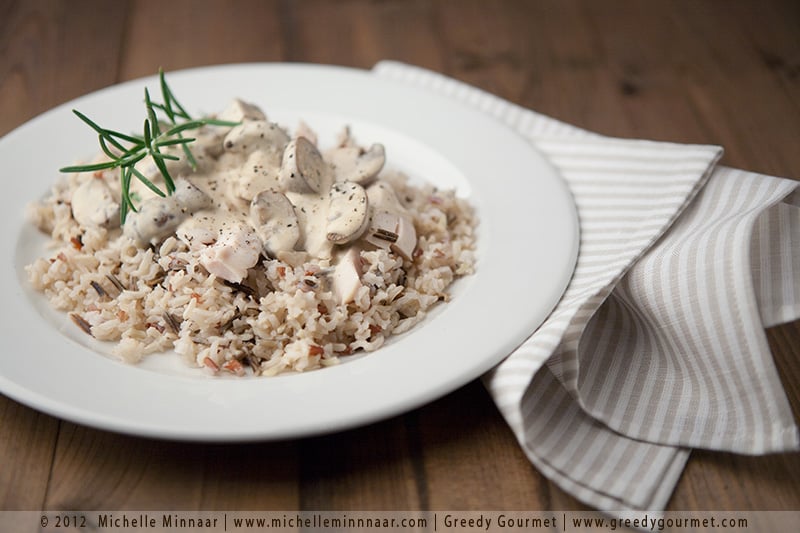 Print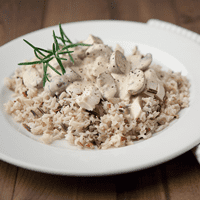 Creamy Mushroom and Sherry sauce
---
Description
A versatile sauce that can be served with chicken, beef, pork, fish and even pasta.
---
15

ml (1 tbsp) butter

1

garlic clove

300g

(

10 oz

) mushrooms

120

ml (4fl oz) sherry

120

ml (4fl oz) double cream

5

ml (1 tsp) corn flour
---
Instructions
Melt the butter in hot pan and gently fry the garlic for one minute.
Add the mushrooms to the garlic and fry them for a few minutes until lightly browned.
Pour the sherry in and cook until reduced to a glaze which will take about 3 minutes.
Stir in the cream and let the sauce cook for 1 minute.
Meanwhile, mix the corn flour with 5ml (1 tsp) of cold water in a cup.
Reduce the heat and slowly add the slurry to the sauce and stir vigorously to avoid any clotting.
After the sauce has thickened, serve immediately.
Notes
Serve with steak, pork, fish, chicken or pasta.
Instead of sherry you can use Marsala or Madeira.
Prep Time:

10 minutes

Cook Time:

5 minutes

Category:

Sauce

Method:

Pan Fry

Cuisine:

French
Nutrition
Serving Size:

271.9

Calories:

406

Sugar:

2.5 g

Sodium:

48 mg

Fat:

33.5 g

Saturated Fat:

3.7 g

Carbohydrates:

7.5 g

Fiber:

1.5 g

Protein:

5.8 g

Cholesterol:

15 mg
save the recipe to your pinterest board