Pastella alla palermitana is another traditional Sicilian recipe that is underrated and somewhat overlooked in global cuisine. If you enjoy the Japanese version of tempura fried vegetables and shrimp, then this is the European version you need to try.
Simply put, pastella alla palermitana is an Italian tempura-based dish using typical Mediterranean ingredients. Best served immediately for that nice crunch, don't be scared to pair it with a dip of your choice. You can serve it as a starter, a snack in between meals or you can double up on ingredients for a main course. The best bit about this recipe is that it is quite versatile and use a plethora of different vegetables and combine it with any type of dip you want!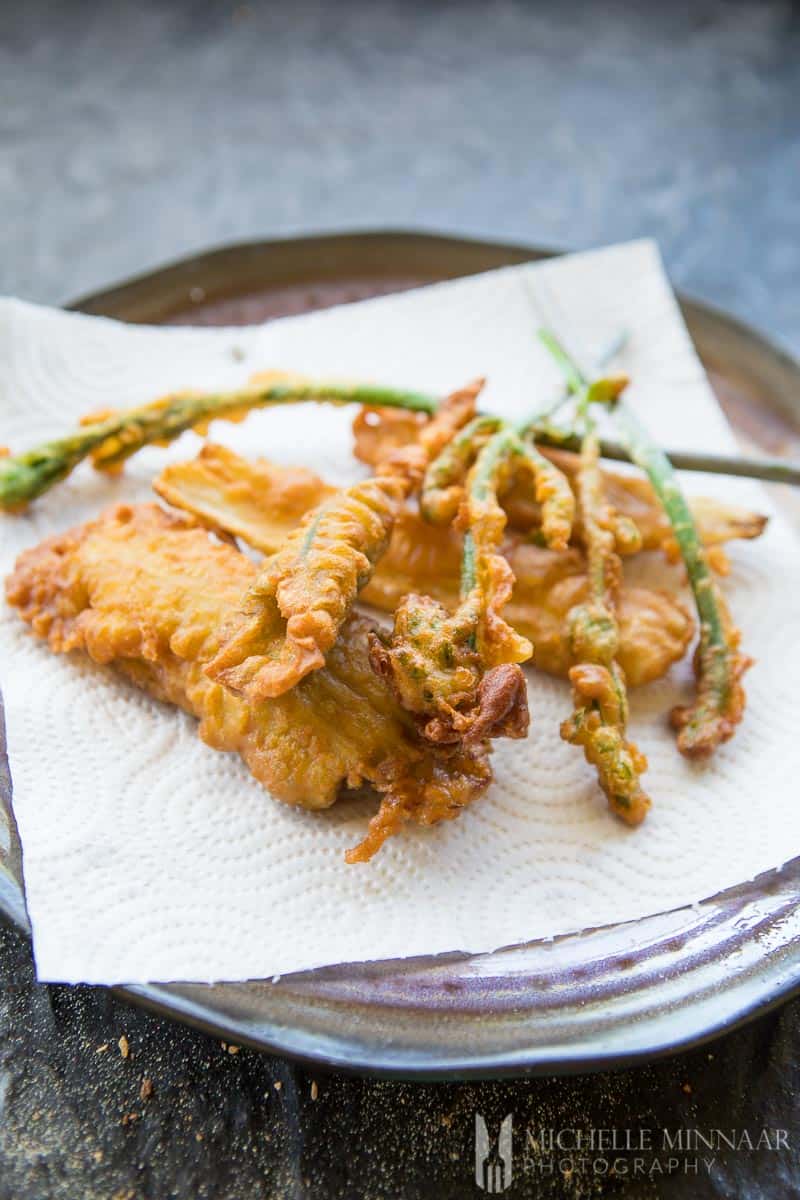 pastella alla palermitana
As mentioned in my other Sicilian spaghetti recipe, I took my son and myself on a culinary adventure to Sicily. As a part of my stay at one of Massimo Villas' apartments, I had the pleasure of meeting Sicilian chef, Antonino Quartana, a.k.a. Nino. Visiting his villa, located up in the hills of Cefalu, was one of the best things about my stay in Sicily, as well as eating all the food!
As part of Massimo Villas' concierge service, you can opt to have a Sicilian chef cook for you. Combined with the luxurious sea side views, amazing weather and atmosphere, you can also explore the best of Sicilian cuisine. Spaghetti dishes, such as spaghetti alla carrettiera, or authentic Sicilian starters, like pastella alla palermitana, are just a few examples of the type of food you can expect to come out of the kitchen. That is not all though. Other than providing catering at the villas, you can actually go for cooking classes at Nino's villa.
If you are in Cefalu and would like to arrange a cookery course with chef Nino, you can contact him directly at: +39 347 023 9223 or ninoquartana@hotmail.com.
What I liked about Nino is that he is a counter-stereotypical Italian. As someone who lives in UK, where British society is mostly reserved unless alcohol becomes involved, it is a novelty to visit Italy. There, a lot of Italians are loud, outspoken and emotional. Television presenters border on being cartoon characters, which makes for amusing television even when you don't have a clue what is being said. So it was refreshing to spend time with Nino who is calm, stoic and thoughtful. During the warm months he cooks and teaches and when the tourism season dies down he paints; his beautiful artwork proudly displayed around the house. There is no need for incessant talking just to fill silence in the peaceful surroundings. Since I live in the city, it was the first time in a long time that I found myself in such a serene setting and I started reflecting, wondering why I'm in the rat race and whether in the grand scheme of things it was a pointless exercise.
Nino's neighbours frequently brings around fresh goat's milk ricotta – something that simply isn't available in the shops. In the height of growing season, 70% of his food comes from his garden. Any leftovers of gluts are processed and consumed during colder months. He took me on a tour of his garden, which was lush with various herbs and vegetables. Absolutely stunning scenery – an experience which that would impress any foodie like myself. Admittedly, at first sight his garden looks chaotic but this is the first time I've actually come across a synergistic garden other than just reading about the concept. Have you ever come across one?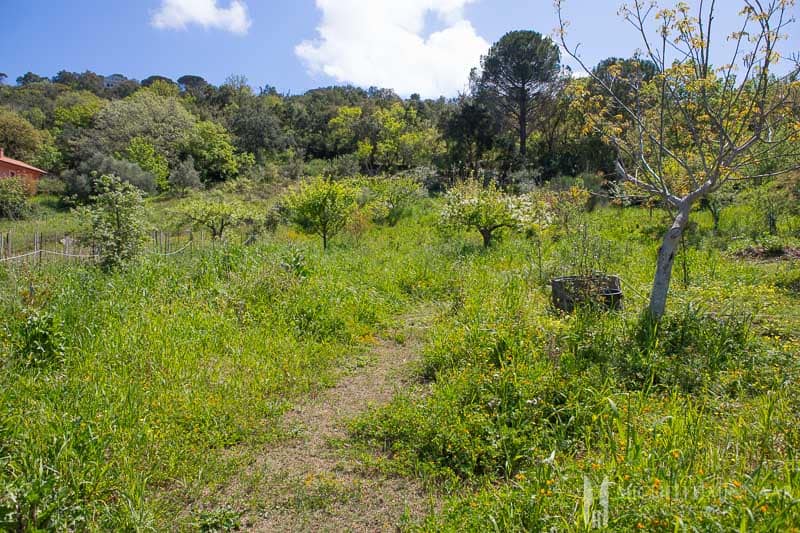 synergistic gardens
Synergistic gardening is basically a system of organic gardening. It was first introduced in the 1980's by the Catalan organic gardener Emilia Hazelip. It entails is no digging, ploughing, tilling, manures, fertilisers or pesticides.
The way you ensure soil health is by selecting specific plants, recycling their residue and mulching. This way, you end up with healthy and nutrient-healthy organic produce with optimal growth! Simply put – just leave the soil undisturbed in its wild state. It will do the gardening for you.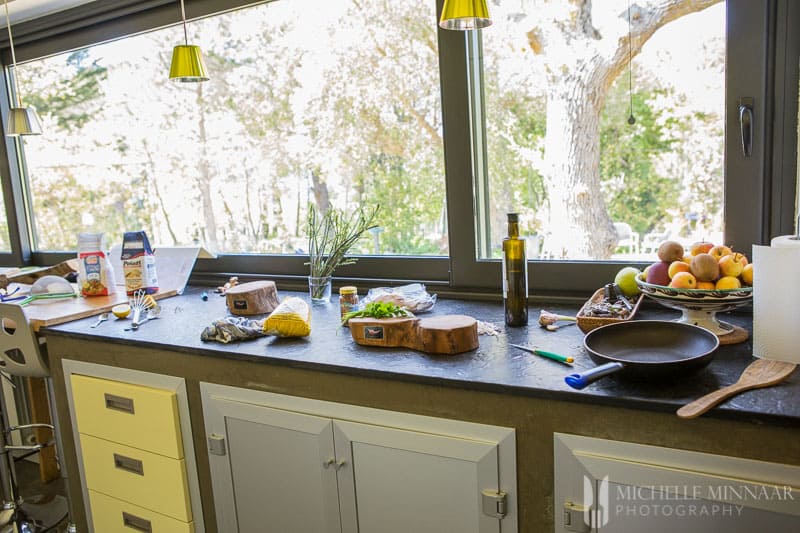 The four rules of synergistic gardening are:
Do not touch, disturb or compact the soil
Self-fertility of the land as a fertiliser
Look for and establish a partnership with symbiotic organisms
Add layers of humus to the growing area
You rend result is a lush and healthy garden.
Nino gave me a tour of his garden and it was the first time I ever saw an artichoke plant! So you guessed it, Nino just picked any vegetables for the pastella alla palermitana. Fresh and crunchy for the best result. Some vegetables, like root vegetables, do need parboiling first though.
the batter
This part can be tricky for some people, especially when it comes to getting the consistency right. So, you'll need to follow the instructions quite carefully. Mix the two flours and bicarbonate of soda in a large bowl. Pour in the water and lemon juice and keep stirring for 6-8 minutes until the batter is smooth. Cover the bowl and place in the fridge for 1 hour or more. It needs to set and cool down, otherwise you might have consistency issues. A good tip for getting the batter nice and light is to use cold or ice water. This step prevents the batter from absorbing too much oil. You can also try to use cake flour due to the low protein content protein. Also, be careful not to overmix the batter for the pastella alla palermitana. Don't use a whisk as this motion activates the gluten inside and you'll end up with chewy batter. You should aim for, as the Italians would say 'una pastella densa', a dense thick batter.
vegetables
You can use almost any type of vegetable, e.g. peppers, broccoli, beans, onions, carrots, etc. You can also use the batter with mozzarella or other types of harder cheeses like parmesan. Other than that, the classic combination include prawns or the use of other type of fish or shellfish like scallops. You name it -c oat and fry whatever you fancy! So, what would you choose?
frying
There are also a couple of tricks you can implement to ensure sure you fry the pastella alla palermitana perfectly. You'll need a large pot to fry the vegetables. Heat the oil to 170-180°C/340-360°F with the help of a sugar thermometer. If you opt to fry seafood as well, then first fry the vegetables. Otherwise you'll be able to taste the seafood in everything.
Fry the vegetables in small batches until crispy and browned all over. Remember to maintain the temperature of the oil! If the oil get's too cold, your pastella alla palermitana will be soggy and oily. If the oil is too hot, you will burn the pastella. Drain on the kitchen towel once ready and season and serve immediately.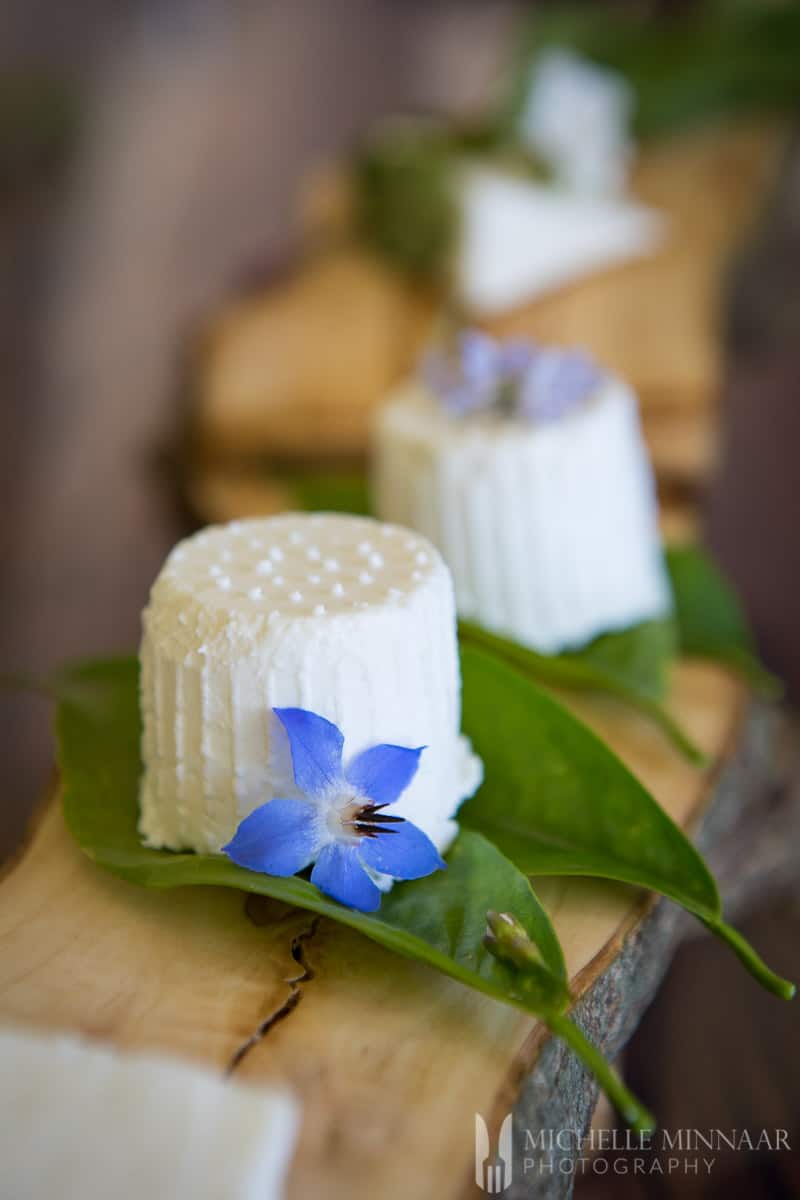 dips
For fried seafood, you can choose to serve it will a marie rose sauce like this one. Otherwise, I recommend a cooling dip like the chilli and lime yoghurt dip. You can find it here. You can also buy a sweet chilli sauce and serve it with the pastella alla palermitana, however this might take an Asian spin rather than Sicilian. The latter simply enjoys it plain.
What is your favourite italian starter?
Print
Pastella alla Palermitana
---
Author:

Michelle Minnaar

Prep Time:

75 minutes

Cook Time:

20 minutes

Total Time:

1 hours 35 minutes

Yield:

4

persons

1

x
Description
Pastella alla palermitana is a traditional dish served in Sicily. Select any type of vegetable, cheese, seafood, shellfish or meat of your choice and cover in a dense batter. Fry until golden crispy and let the oil drain on a kitchen towel. Europe's version of Japanese tempura.
---
50g

(

2oz

) 00 flour, sifted

50g

(

2oz

) semolina flour

2.5

ml (½ tsp) bicarbonate of soda, sifted

½

lemon, juiced

125

ml (½ cup) water
Vegetable oil, for frying
Your favourite vegetables
---
Instructions
Mix the two flour and bicarbonate of soda in a large bowl.
Pour in the water and lemon juice and keep stirring for 6-8 minutes until the batter is smooth.
Cover the bowl and place in the fridge for 1 hour or more.
You will now deep fry the vegetables, so will need a large pot.  
Heat the oil to 170-180°C/340-360°F with the help of a sugar thermometer.
Fry the vegetables in small batches until crispy and browned all over.
Drain on kitchen towel, season and serve immediately.
Notes
This is Sicily's answer to Japan's tempura. You can use the following vegetables: zucchini, onions, eggplants, carrots, bell peppers, sweet potatoes, string beans, broccoli, wild mushrooms, fresh herbs, and bok choy. In Sicily and the photos we had wild asparagus, sage and "cardi" which is a type of artichoke plant.
This recipe also works for prawns, calamari and small fish.
Be careful not to overcrowd the pot with too many items because it will lower the temperature of the oil, subsequently not yielding the best results.
Depending on the type of vegetables used, some might need parboiling before frying to ensure it's completely cooked.
Category:

Starter

Cuisine:

Italian
Nutrition
Serving Size:

1 serving

Calories:

115

Sodium:

168 mg

Fat:

1.5 g

Carbohydrates:

22.3 g

Fiber:

2 g

Protein:

3 g
save the recipe to your pinterest board