You get steak and then you get steak. The lengths a restaurant will go to to convince you that their meat is best knows no bounds. How does Brunelli's stack up?
"Our 250g fillet steak was reared in the grassy pastures of Goblinshire and then lovingly dry aged for 124 days in an oak barrelled room. Our expert grill chef will then cook the steak to your perfection in our KickAssExpensive Cooker for you to enjoy."
When I finally get to taste the steak, I'm left slightly puzzled and underwhelmed. Most of the time, it tastes good but the restaurant's claims to it being the best is somewhat unfounded. The menu descriptions seem to be more of a marketing ploy than anything and I honestly wouldn't have known any better if the steak actually came from the Tesco around the corner.
How can you tell a good steak from a bad steak? Other than the obvious signs, e.g. gristly bits and dry stringiness, after a certain quality is reached it's hard to tell them apart. The best way to truly learn more about steak is to go to a tasting evening, much like wine tasting. What could be more enlightening than sharing an evening with a steak expert letting you taste the different cuts from different sources side-by-side? Alas, thus far I've missed these opportunities so am still living in ignorance.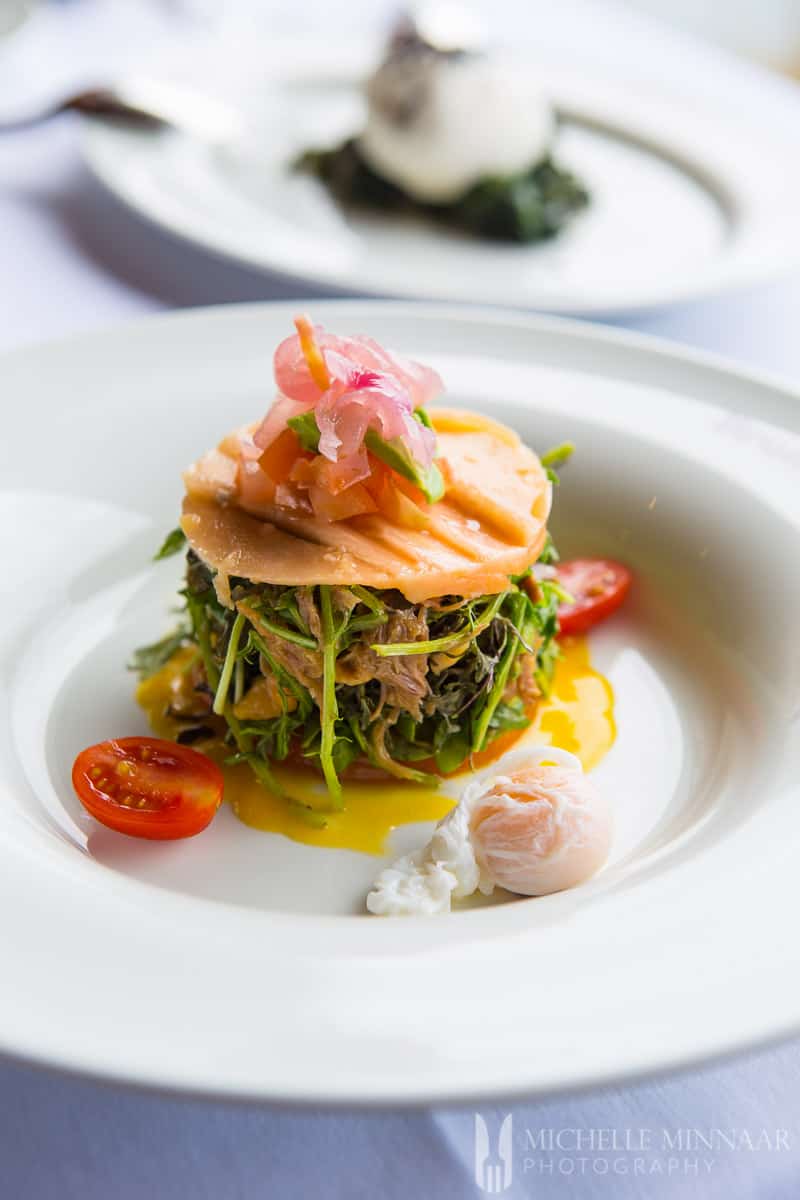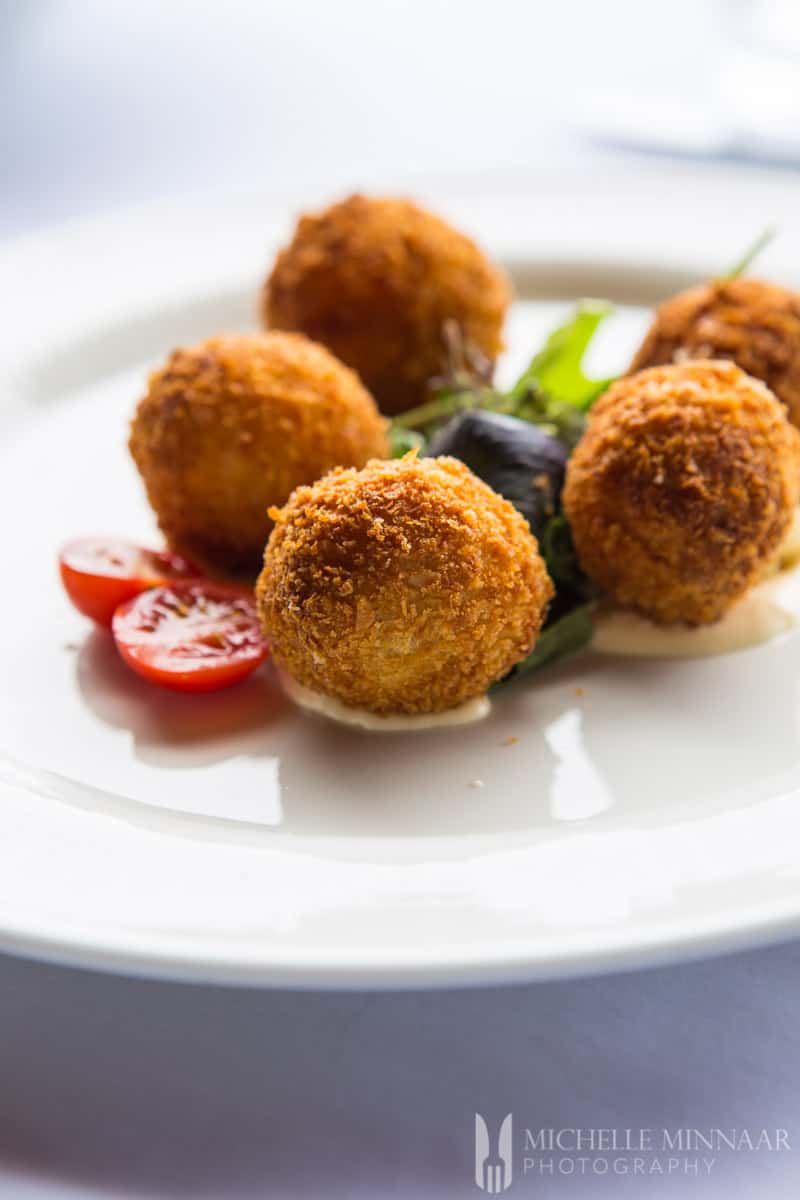 Like wine, steak is a science in itself. The flavour outcome depends on the diet the cow was fed, its environment and activity levels, the raging process, the type of cut, seasoning, and the equipment used and the cooking process. Lastly, it depends on your preference as how you like it cooked.
We had the Ribeye Steak (9/100G€) and Chateaubriand (10/100G€). Last time, we had the T-Bone Steak. The Chateaubriand, i.e. fillet won hands down. A lot of chewing is usually associated with eating steak but this meat was as close to melt-in-the-mouth as you could get. Now I've eaten a lot of steak in my lifetime, but this memory will stick around for a long time.
As you can see, I like my steak rare, which will make most of the British population run away squealing and squirming. Tough. It was beautiful, served with roasted vegetables and chips.
Oh, and let's not forget the starters. The Brunelli's Salad (11.5€), a bit differently presented, was just as good as last time. The croquettes (7.5€) were positively moreish with their crunchy exteriors and comforting insides. We also had a big blob of silky smooth burrata on sautéed spinach, which was almost a meal in itself.
Everything we had was exquisite and the dessert was no different. If you really can't decide what you want to have a dessert plate is available for 16€. That is if you still have some space left!
Looks tempting? You will have to fly to Tenerife to get here but, don't worry, there's plenty to see, eat and do while enjoying beautiful weather. Best of all, the Brunelli's menu contains no pretentious descriptions of the food!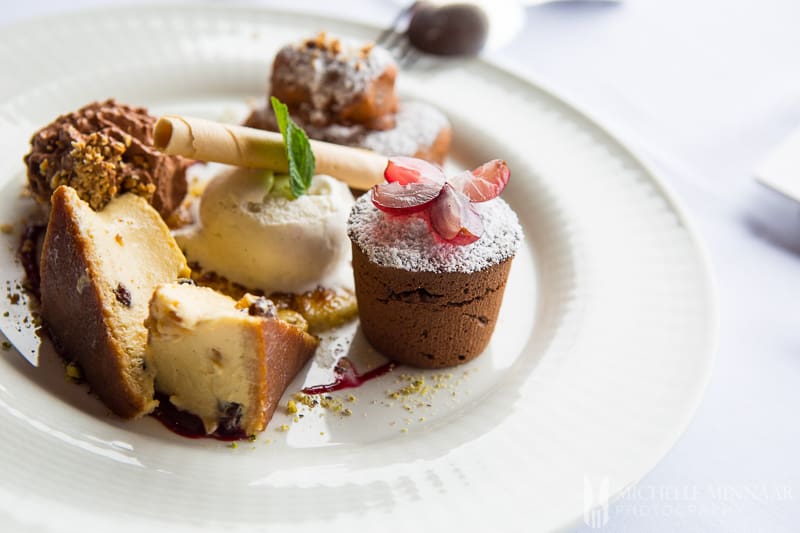 Brunelli's
Calle Bencomo,42
Punta Brava 38400
Puerto de la Cruz
Tenerife
Website
P.S. I was a guest of Brunelli's.
A special thanks to canarias.com for assisting with car hire that helped me to reach all my destinations in Tenerife.