I'm sure you've asked yourself this question before: can you freeze chicken salad? Freezing chicken salad, let alone any type of chicken recipes, can be a puzzling issue. To freeze or not? That's the question.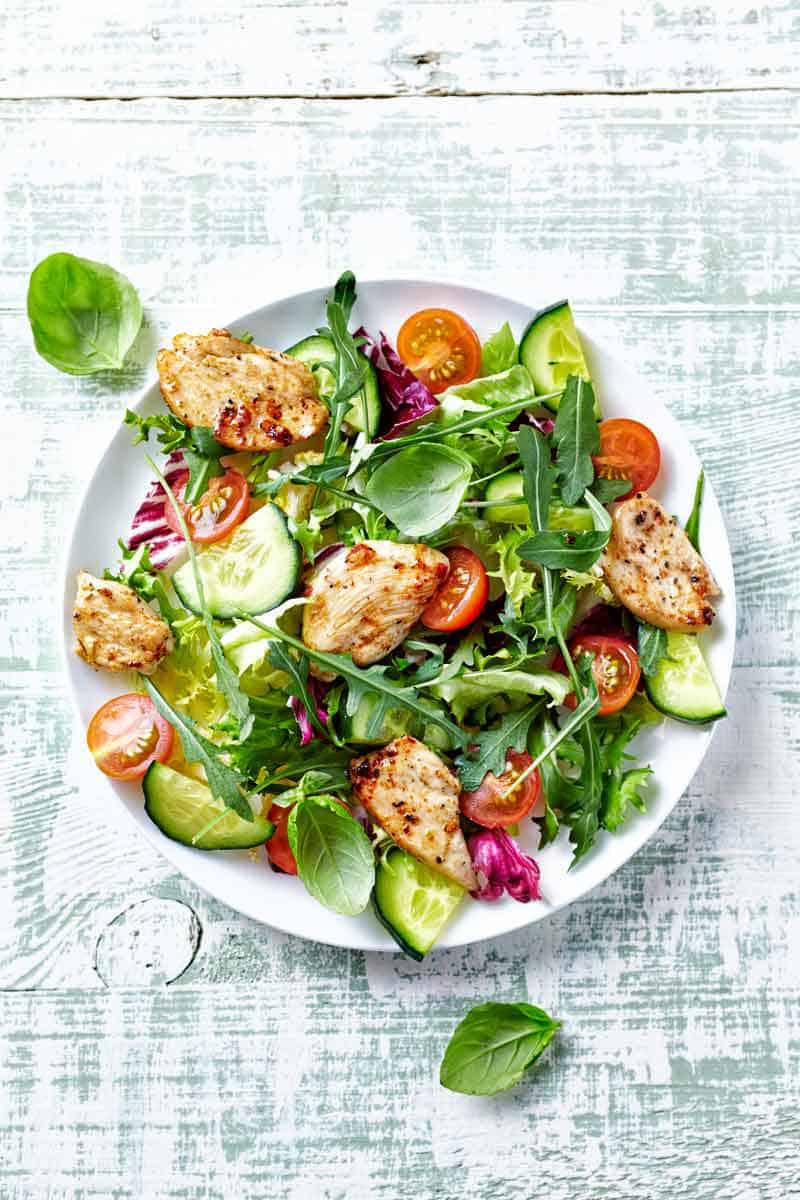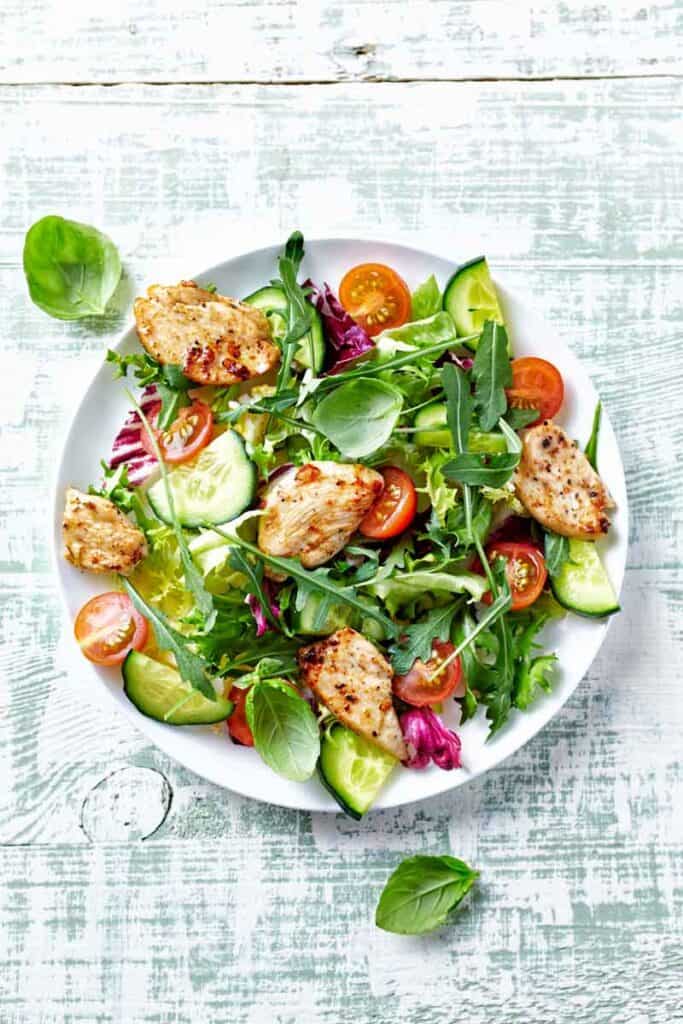 This article will show you exactly what steps to take so that you can freeze chicken salad without it going bad. Hence, at last you'll finally learn how to freeze chicken salad! In fact, there are a couple of tricks to reheating a frozen chicken salad.
It's not so straightforward, meaning you can't actually shove a whole chicken salad in the freezer. It's much more complicated than that.
top products you need
Here's a list of the top products you'll need: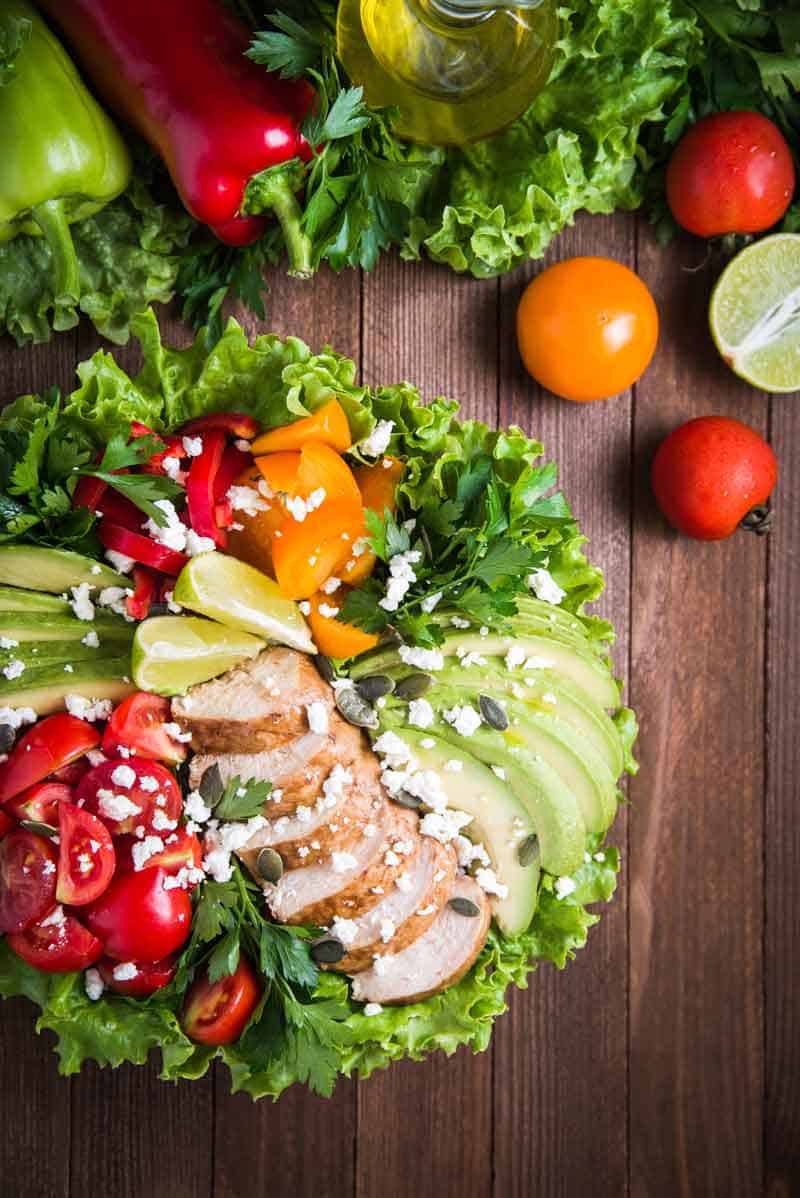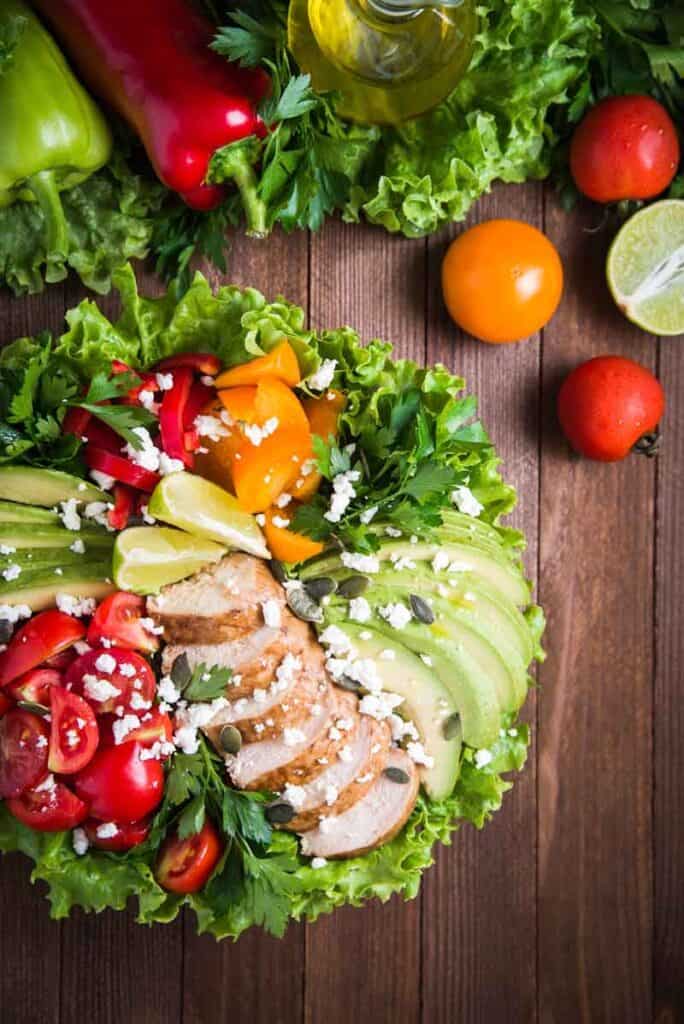 Can you freeze chicken salad?
Generally speaking, if someone asked me "Can you freeze chicken salad?", my answer would be yes. However, there are a few steps that you need to complete before you can do that. At some point in the past, I thought that one can freeze and reheat anything. In my student years, I made the mistake of freezing my Greek salad simply because I'd made too much of it.
Also, I was too broke back in the day to waste any of the precious ingredients. Little did I know that the outcome of reheating a fresh salad from the freezer would be a disaster. From then on, I took freezing salad very seriously. It took some experimenting, but I have finally solved the conundrum. Freezing chicken is even easier.
how long can you keep chicken salad in the fridge?
Most of the time, chicken salad contains ingredients like garden salad, marinated chicken drumsticks, nuts and some vegetables or fruit. The reason why I'm saying this is that sometimes the salad can also contain mayonnaise. For instance, take this chicken and mango salad. Various ingredients react differently to refrigerating and freezing and then defrosting.
what type of chicken salad can I freeze?
In fact, you can be asking yourself this question for all types of chicken salad – including these:
The first step anyone usually does is to let the chicken cool down before even tossing it into a salad. If you are using garden leaves in your salad, they will wilt immediately when they are exposed to the heat. Now, assuming that your chicken salad is already cool, you may be wanting to store it in the fridge to eat later.
You can store the salad in the fridge prior to freezing, generally for up to two days if it doesn't contain any green leaves or garden salad. If your salad has these inside, then you can store the chicken salad for roughly 2–3 hours until the next meal.
Keep in mind that if your chicken salad has a dressing (like ranch dressing for example), it will make the salad wet. The rest of the ingredients won't be affected in the chicken salad, however you may find that the garden salad is wet and soggy. The leaves usually soak up in 2–3 hours, depending on how cold your fridge is.
Therefore, if your chicken salad doesn't contain any garden salad or green leaves, store it up to two days. Reheat and consume. On the other hand, if it does, store it in the fridge until the next meal the same day!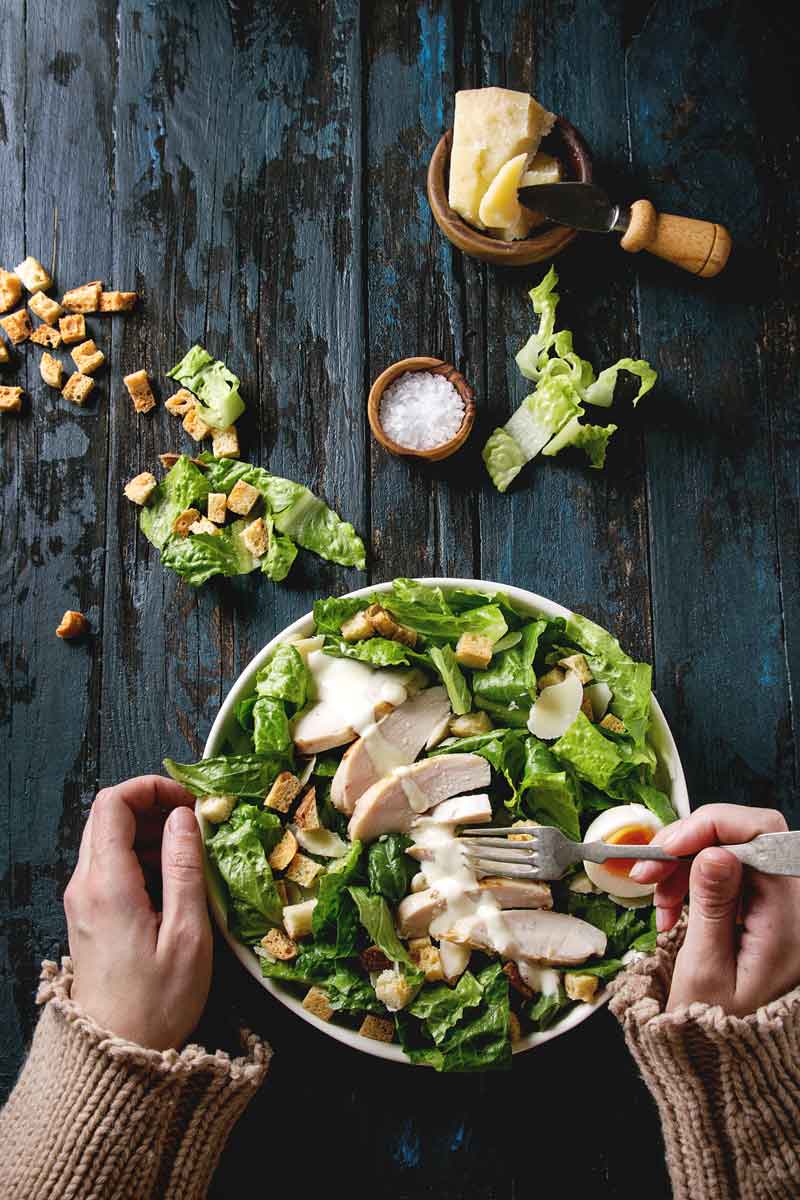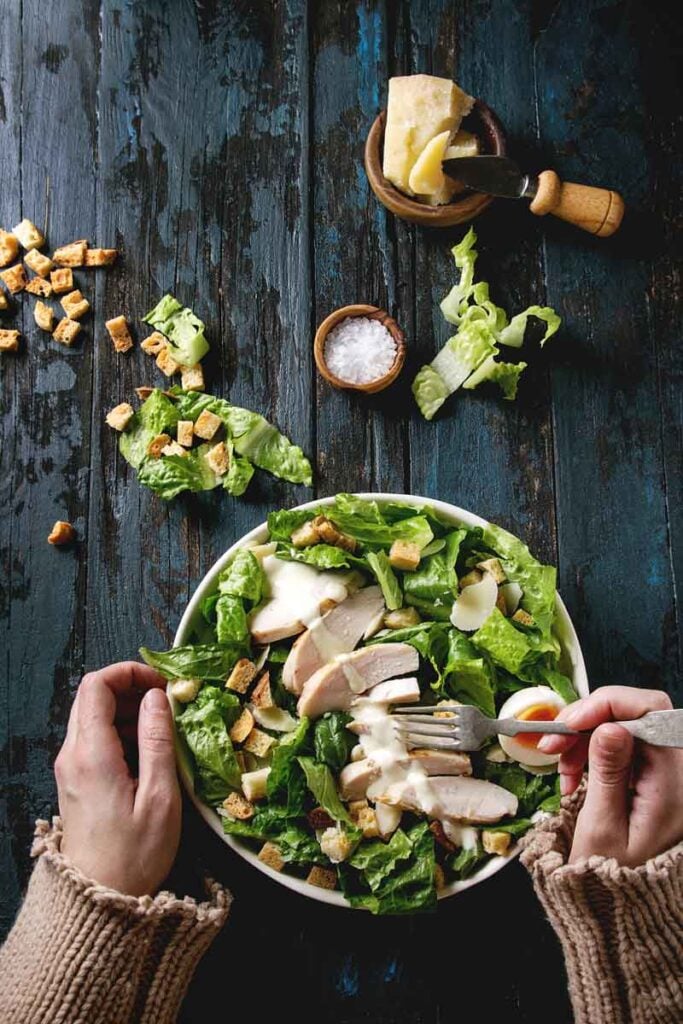 how to store chicken salad in the fridge
If you want to store it in the fridge, you can use any type of deep bowl.
However, don't throw all your ingredients into the chicken salad – keep a couple of separate leftovers from each ingredient. This will make storing as well as freezing your salad super-efficient. There is a very special type of container in which you can store it in the fridge. The trick here is to separate the garden salad from the rest of the ingredients.
How long can you keep chicken salad in the fridge?
This way you can store it for 3–4 days in the fridge!
Can you put chicken salad in the freezer?
The short answer is YES! However, not those which contain mayonnaise and which have green leaves like spinach, lettuce, rocket, or garden salad included. They have to be taken apart.
First of all, when you reheat the frozen chicken salad, the leaves will wilt and the whole things will become soggy. So, if you've been wondering – can you freeze salad made of only greens, the answer is no.
No one likes wet, thawed chicken salad. My advice is to separate the green leaves or salad leaves from the chicken salad. Now, you're probably asking – why can't I store chicken salad with mayonnaise in the freezer?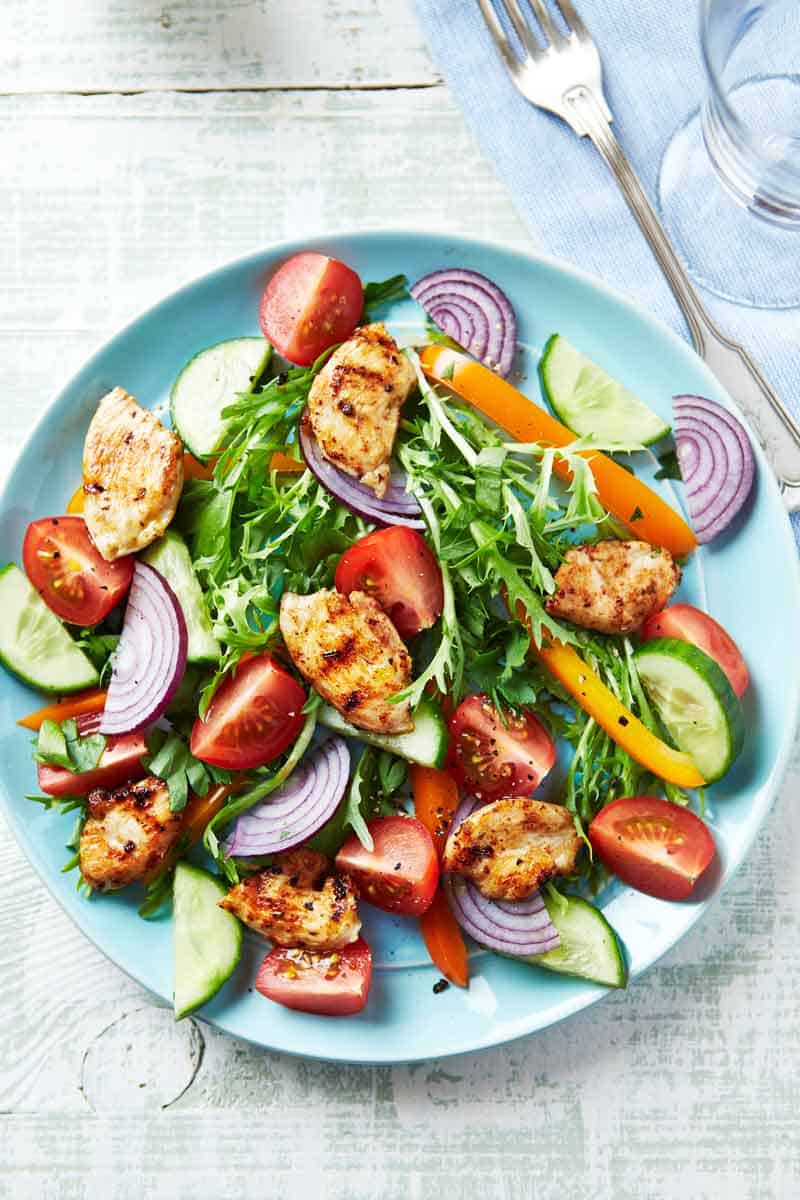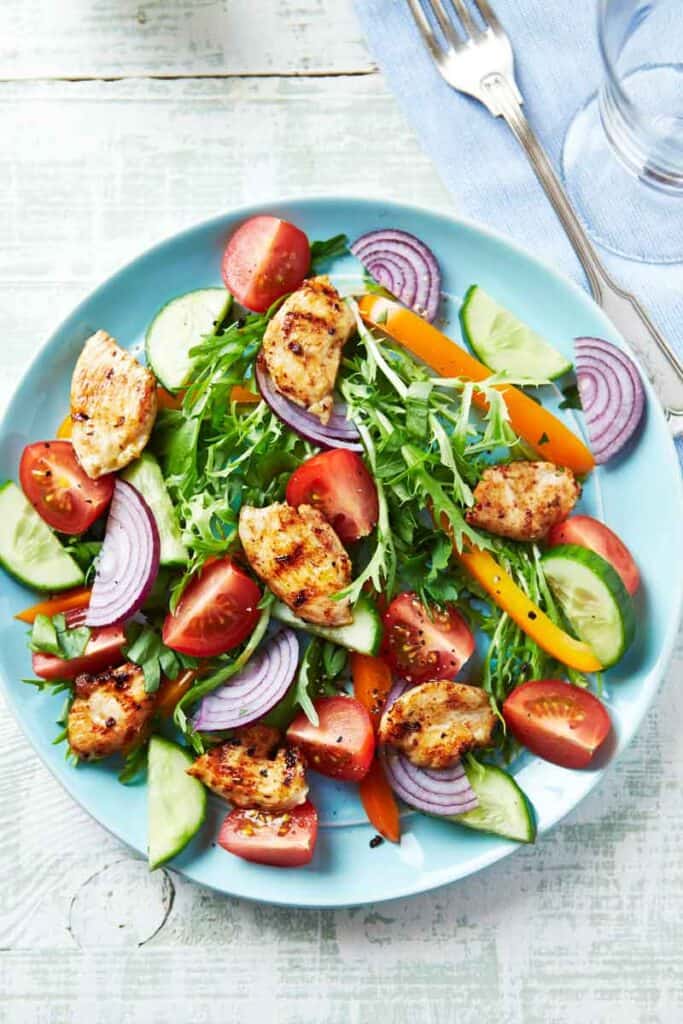 can you freeze mayonnaise?
If you have a mayonnaise dressing or you have mayonnaise in your chicken salad, it will split once you defrost it. Use a mayonnaise substitute instead like whipped spread or simple balsamic vinaigrette with oil.
Can you freeze salads with mayonnaise?
The same goes with any types of foods which contain mayo. Refrain from putting it in the freezer. Add the mayo only at the end when you are ready to eat it. Also, remember to add salt and pepper to make the best of the flavors.
Can you freeze pasta salad?
Pasta salads are generally easier when it comes to freezing. Because when you thaw it for several hours in the refrigerator, there are no green leaves to wilt. The thing to watch out for is if you have a cream-based sauce.
can you freeze chicken salad wraps?
Not really in retrospect. In a similar way to freezing chicken salad, the salad wrap will soak up the excess liquids of the ingredients. Hence, it's best to freeze the items separately. If there are no wet ingredients in your wrap, like dressing, sauce, or tomatoes, then you can freeze it. Defrost it in the fridge one day before serving.
how long can you store chicken salad in the freezer?
The general rule of thumb is approximately three months. Just make sure that your freezer setting is correct – the best would be around -18–20 Celsius.
Above all – freeze it on the day it is made! You shouldn't risk having bacterial contamination or, worse, food poisoning.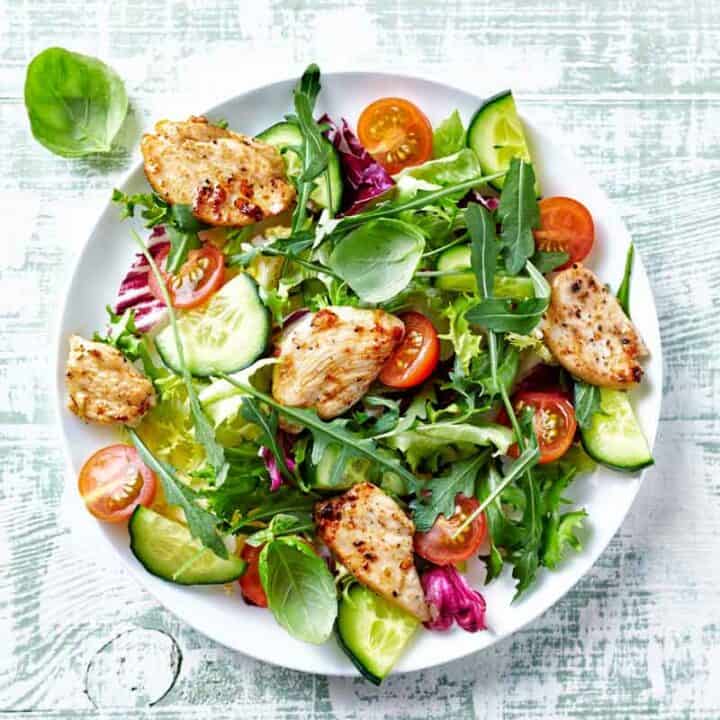 How to Freeze Chicken Salad
If you are wondering whether you can freeze chicken salad, wonder no more. This articles will supply you with a step-by-step guide how to do it.
Instructions
Let the chicken cool down first before you consider freezing it.
Once all of the salad ingredients have cooled and are ready to eat, separate the portion you would like to freeze.
Within the freezing portion, separate any greens from the chicken salad. The greens will not be a part of the freezing process. Store them in the fridge and consume them in another type of salad within 3 days.
Place the remaining ingredients of the chicken salad such as vegetables, nuts, pasta, etc. inside the storage container.
Do not add any dressing or egg. Simply store the core ingredients of the chicken salad.
Freeze up to 3 months.
Notes
Freeze the chicken salad on the day it was made to avoid any bacterial contamination.