Who doesn't love pancakes?!? There are so many possibilities to play with this seemingly simple dessert. My vegan sweet potato pancakes is a perfect example of that.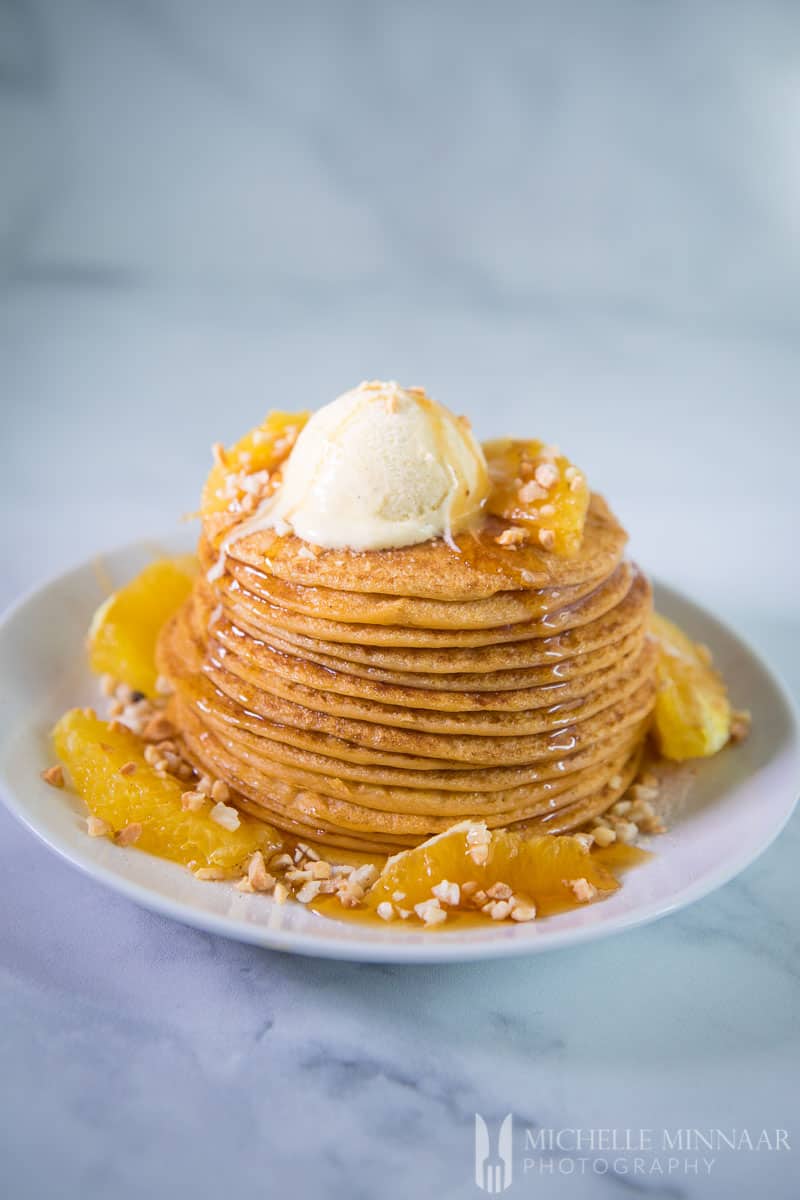 Perhaps your kids will grimace when they hear that you're putting vegetables in their dessert but will quickly change their minds at the first bite of this dish.
Sweet potatoes is a surprisingly versatile ingredient that can produce excellent savoury dishes such as sweet potato gnocchi. Even though they are called sweet potatoes, they are not often used for desserts, which is a pity. One of my favourite dishes is vegan sweet potato pancakes.
Despite the base of sweet potatoes, they have a light and fluffy consistency. The basic batter can be flavoured to suit the topping of your choice. You can even serve them in a savoury fashion with salty with salty toppings.
Making pancakes with the Zyliss Smooth Blend Mixer and Dispenser
The secret behind these amazing vegan sweet potato pancakes is the Zyliss Smooth Blend Mixer and Dispenser. All of us, or so I hope, attempted making pancake batter that turned out lumpy and too dense. With the Zyliss Smooth Blend Mixer and Dispenser you can kiss these problems goodbye for good!
The Zyliss Smooth Blend Mixer and dispenser is a ground breaking product for all pancake fans out there. The unique mixing head with prongs makes the batter ultra smooth and free from any lumps.
Moreover, the mixer has easy to read measurement markings in millilitres. It even has portion suggestions, making it easier than ever to mix the perfect batter for crepes and pancakes.
The non-slip base gives you peace of mind, knowing the gadget will not slide off the kitchen counter by accident.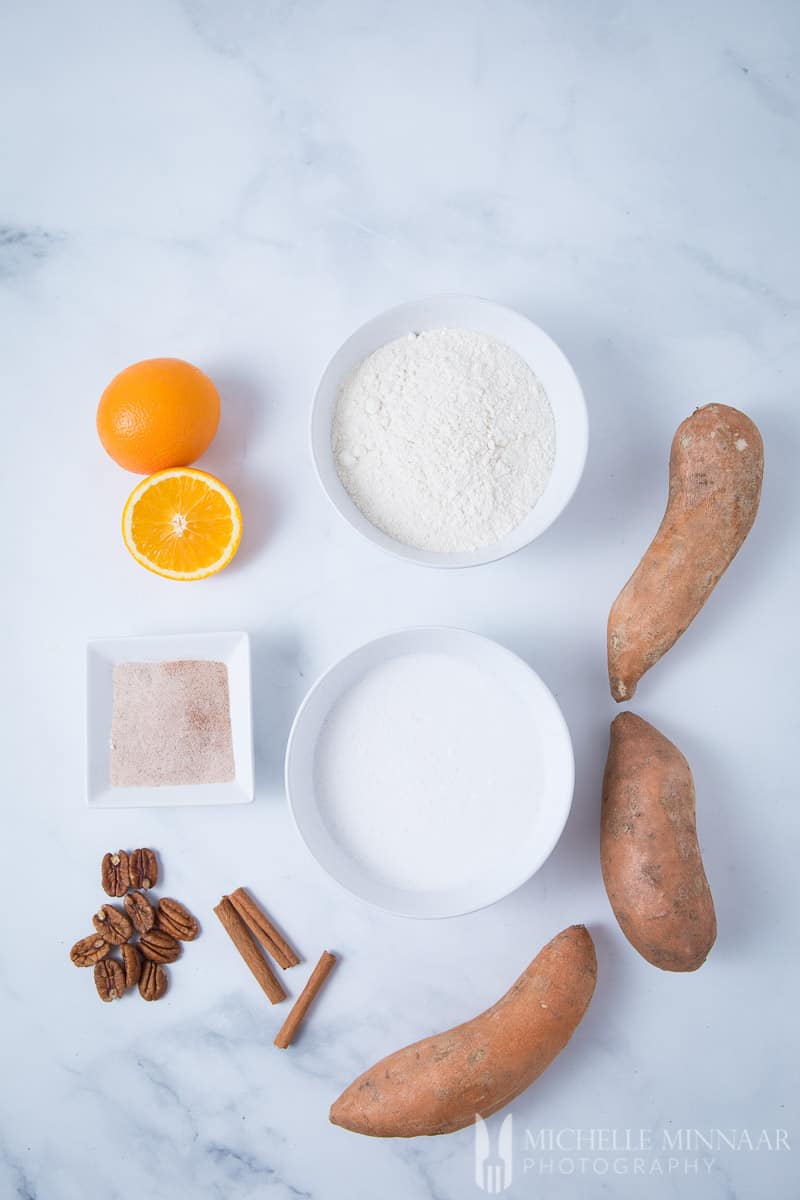 The built in dispenser makes portioning the pancake batter onto the pan incredibly easy. The dispenser is drip free so you avoid making a mess in the kitchen.
Furthermore, the Smooth Blend Mixer dismantles easily and all the parts are dishwasher safe, so clean up is done with in no time at all. It even has a 5 year guarantee, should anything go wrong with it.
This tool enables you to easily whip up a batch of pancakes in no time at all. Try it out next Sunday and you will have a stack of delicious pancakes in less than 30 minutes!
This isn't the only gadget Zyliss produces. As shown in the photo above they have a range of other products available. Its non-stick frying pan, Does It All Spatula, and Easy Pull Food Processor helped make this recipe a doddle.
how to make vegan sweet potato pancakes
The base of the vegan sweet potato pancakes is a sweet potato mash. In order to create the pancake batter, the latter needs to be prepared in advance and cool down before mixing with the other ingredients.
At first glance that might sound a bit tedious and time consuming. However, it is actually an excellent way to use leftover sweet potato mash from the night before. What could be better than turning dreary leftovers into a delicious treat?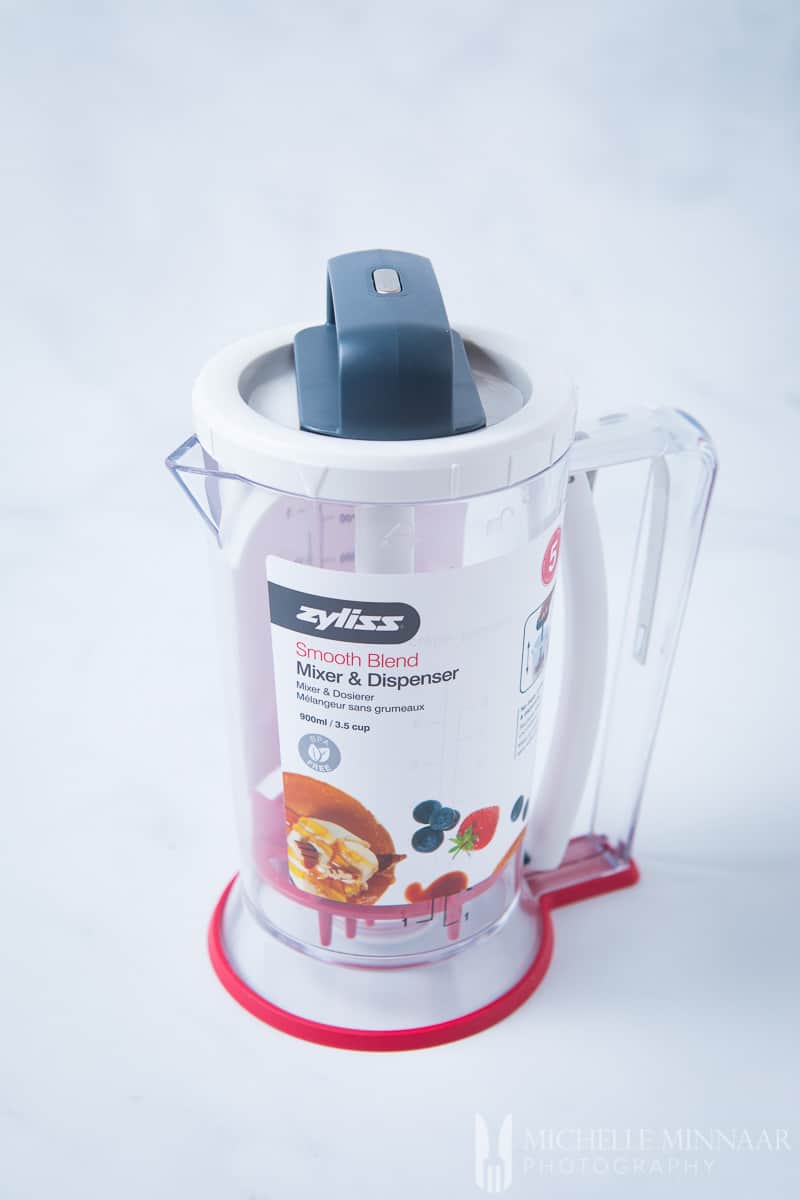 The difference between traditional pancake batter and this one is that it is completely vegan. Where traditional batter contains milk and eggs to get the consistency right, the vegan sweet potato pancakes have none of that.
Instead of normal milk I have used almond milk as the fluid. Apart from being completely vegan, almond milk has the further advantage of having a delicious, slightly sweet flavour.
That makes almond milk an excellent choice for desserts. For example, I also used almond milk in my dairy free waffles.
Depending what you prefer, you can make traditional thin pancakes or crepes, or you can make small but thick American-style pancakes. Don't be afraid to play around with the sizing and make something in between if it suits you better.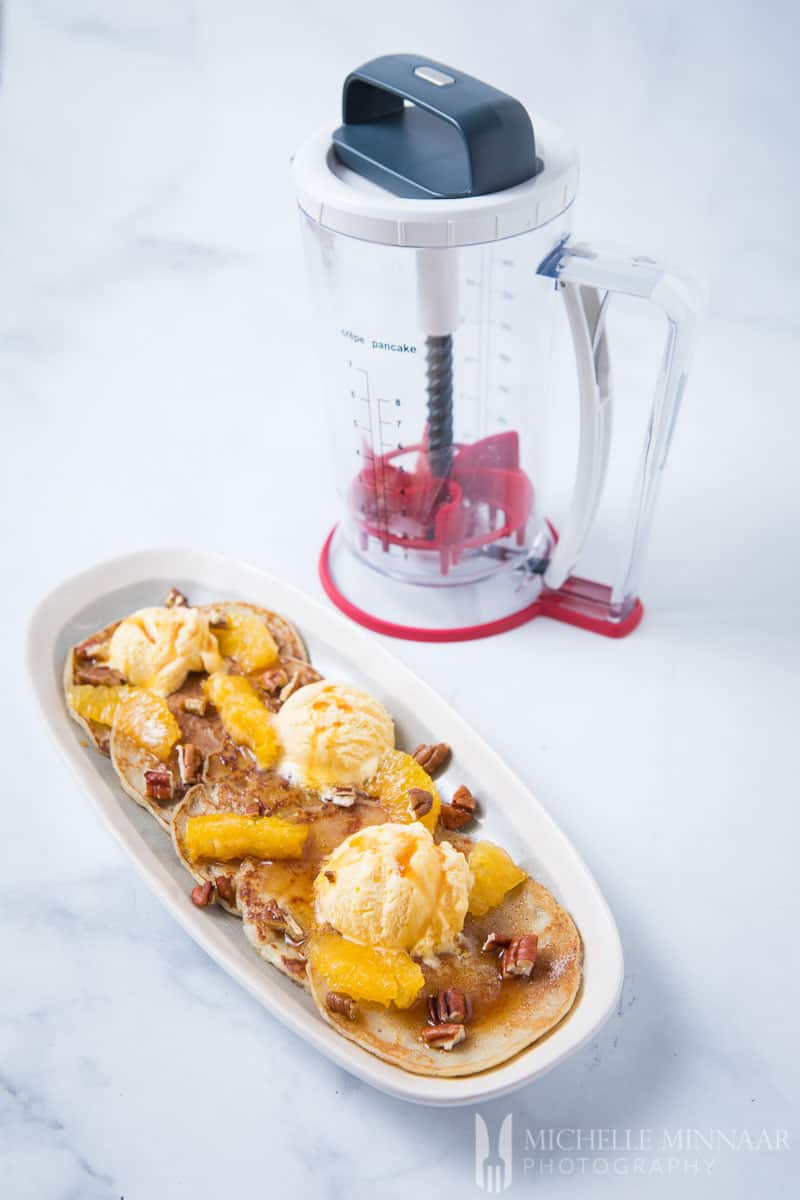 Variations on vegan sweet potato pancakes
You can actually put all kinds of flavour into the batter itself. I have used vanilla essence in this recipe, because it gives a perfect base to the sweetness of the almond milk.
However, you can also add spices to give it even more flavour. If you are looking for classic dessert flavours, cinnamon and nutmeg are excellent options. Freshly grated lemon zest or orange zest can also liven up the plain pancakes.
If you want to use the pancakes for a savoury dish, you can use soy milk instead of almond milk, and omit the vanilla essence.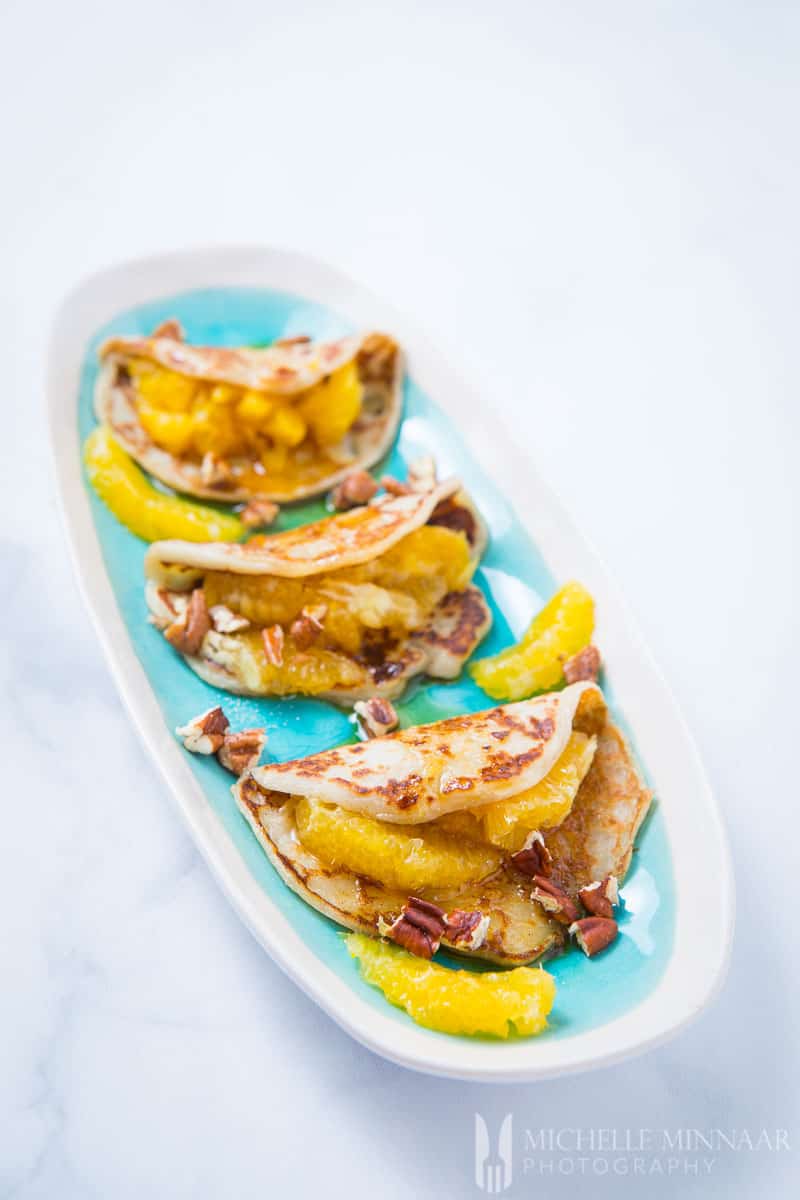 What to serve with sweet potato pancakes
In this recipe I served the sweet potato pancakes with cinnamon sugar, fresh orange slices, syrup, pecans and vegan ice cream. It looks stunning and tastes amazing. Excellent if you want to serve a restaurant quality dessert for your guests.
Not only can you serve this restaurant quality dessert to your guests, but your kids would love it for brunch on weekends too. In the latter's case some fresh fruits are a great addition to the sweet potato pancakes.
Fresh strawberries, blueberries or raspberries are all delicious toppings for pancakes. I love to use whatever is in season, however, you can also use more exotic fruits such as pineapple or banana.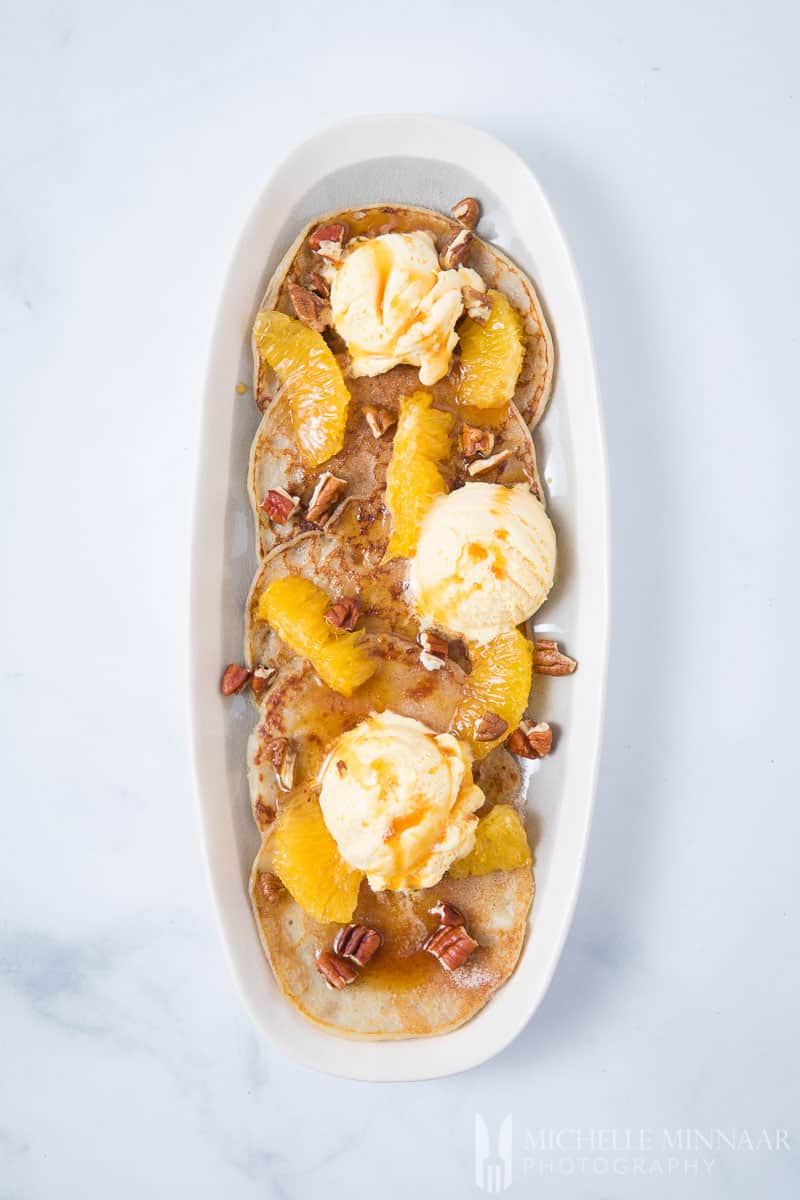 Alternatively you can keep it completely simple, and serve the pancakes American-style in short stack, drenched with maple syrup. Simple and sinfully delicious. Let me know what your favourite pancake topping is, please share a comment below!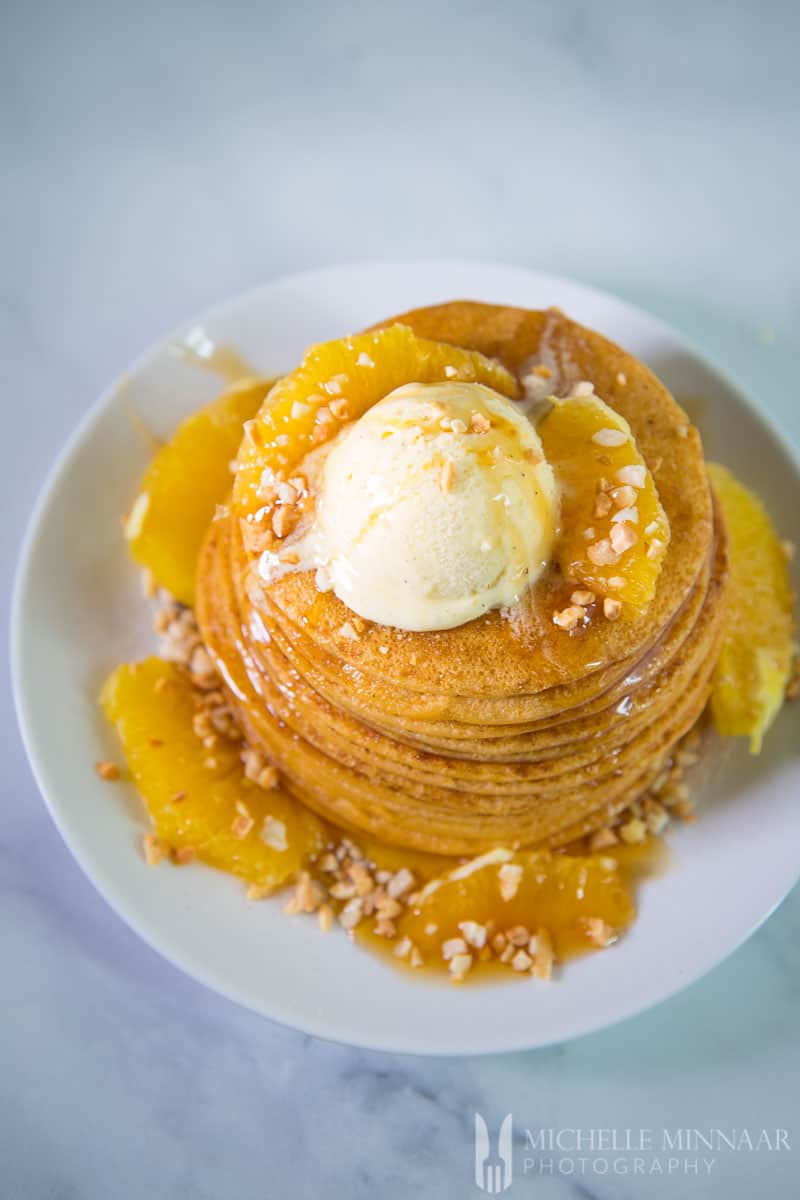 Savoury sweet potato pancakes
By omitting the vanilla essence, and possibly replacing the almond milk with soy milk you can turn this recipe into a savoury dish. For example, you can make small semi-thin pancakes and pretend they are taco wraps.
A spicy filling of beef or chicken combined with fresh salad will work well. If you want to stick to vegan you can make a vegetable filling, such as roasted mushrooms or a classic primavera with carrots, courgettes and bell peppers roasted in a pan.
Have a play and let me know what you come up with!
What is your favourite pancake recipe?
Print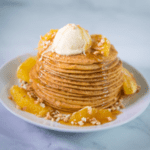 Vegan Sweet Potato Pancakes
---
Description
Once you make these vegan sweet potato pancakes, you'll never go back to the traditional pancakes. This recipe can be turned into a savoury dish too. Enjoy!
---
500

ml (2 cups) almond milk

125

ml (1/2 cup) cooked sweet potato mash

375

ml (1 1/2 cup) flour

5

ml (1 tsp) baking powder

2.5

ml (1/2 tsp) vanilla essence
---
Instructions
Place all the ingredients in Zyliss Smooth Blend Mixer and Dispenser and continue mixing until the batter is smooth.

Heat a frying pan and wipe with (vegetable) oiled kitchen paper.

Pour one portion of pancake batter in the pan and swirl it around the pan to form an even layer.

After about 30 seconds, flip the pancake around.

Give the other side another 30 seconds to cook before lifting it out of the pan and setting it aside.

Continue the process until all the batter is used up.

Serve warm with your favourite sweet or savoury toppings or store in the fridge for up to 2 days.
Notes
You can make standard crepes with this recipe or play with sizes and make a small American-style pancake stack.

You can substitute almond milk with coconut milk.

In this recipe I served the pancake with cinnamon sugar, fresh orange slices, pecans, syrup and vegan ice cream.

Any type of sweet potato will work in this recipe.
Prep Time:

10 minutes

Cook Time:

20 minutes

Category:

Dessert

Cuisine:

American
Nutrition
Serving Size:

1 serving

Calories:

373

Sugar:

6.2 g

Sodium:

14 mg

Fat:

21.5 g

Saturated Fat:

18.5 g

Carbohydrates:

41.2 g

Fiber:

4.1 g

Protein:

6.4 g
save the recipe to your pinterest board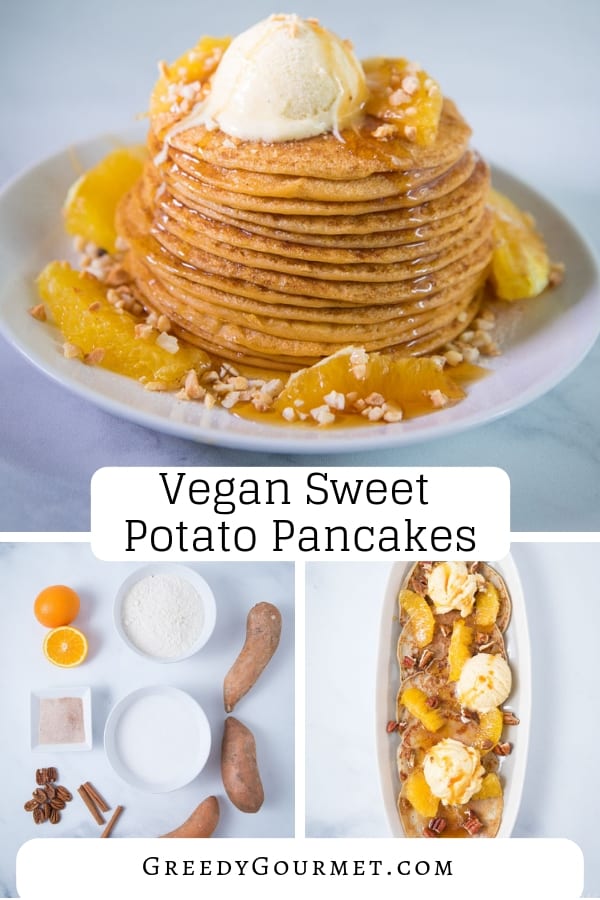 P.S. This is a sponsored post.