Are you looking for galangal substitutes? If you are, then it shows me that you really know your food and ingredients! Galangal is not the type of ingredient that one hears about so often.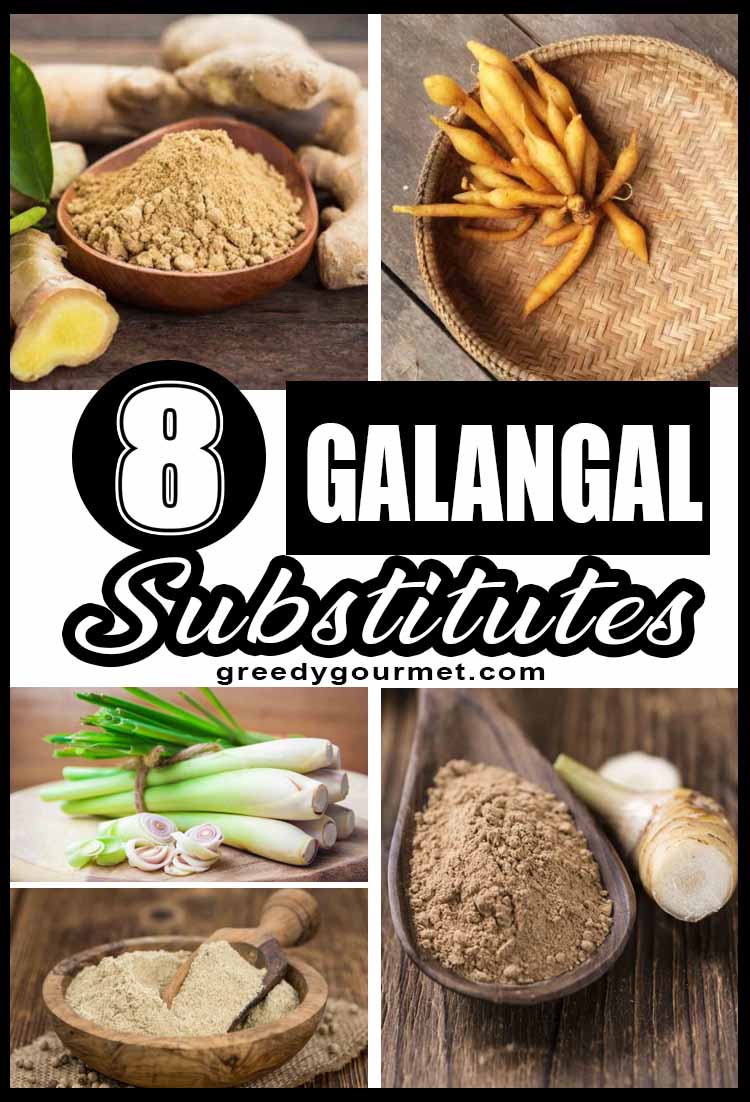 In fact, it's also not so easy to find galangal in the supermarkets. Mostly, you can source galangal in Asian specialty stores.
However, if you haven't got one near you and you are desperately looking for galangal, these 8 galangal substitutes will save you. So, when the need for galangal arises to make your recipe perfect, you'll be ready.
Hence, keep calm, and if you are planning to make some authentic Asian recipes, you'll have these handy 8 galangal substitutes waiting for you!
This article will also attempt to explain to you all there is to know about this fascinating ingredient. In essence, after reading about galangal and these 8 galangal substitutes, you'll be very eager to try it!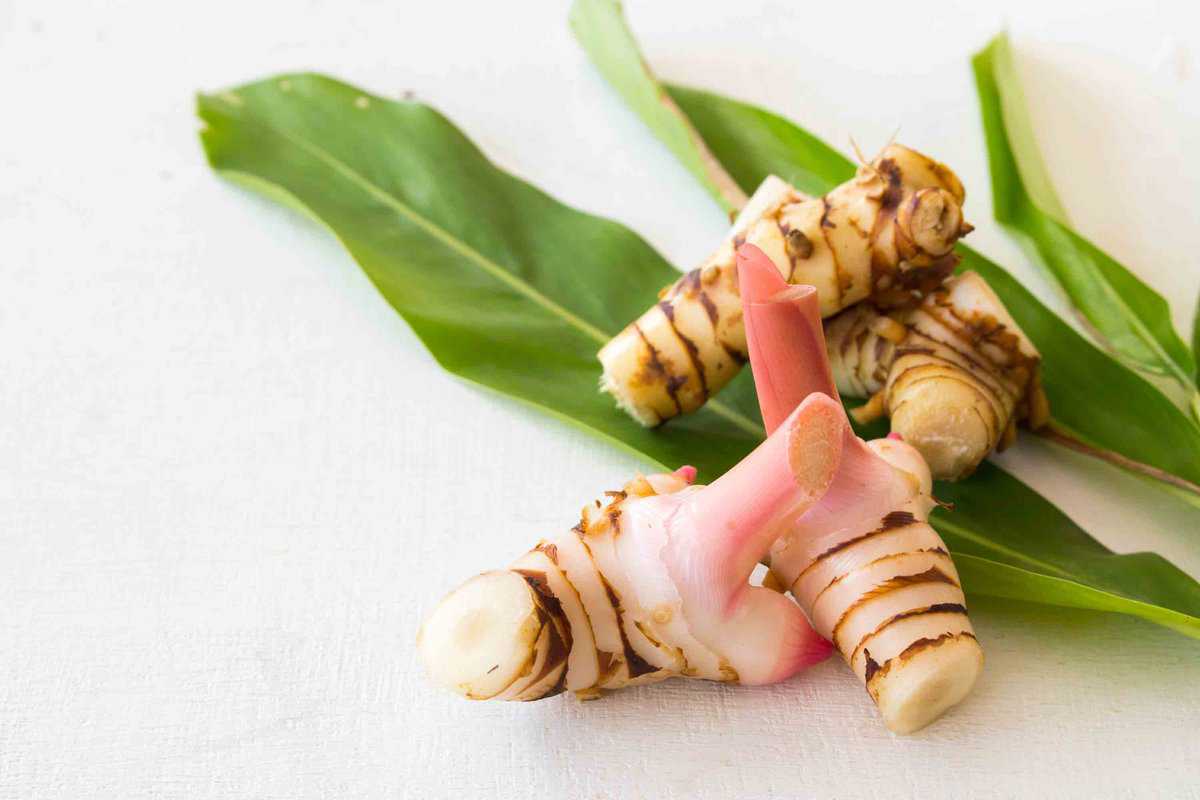 8 galangal substitutes you need to know about
The first time I ever came across galangal was quite some time ago. Actually, the first time I ever laid eyes on the term galangal was in the middle of my cook. I was literally in the middle of cooking an exotic recipe and boom, the word galangal popped up.
Boy, back then, I sure was desperate for some of these 8 galangal substitutes. Having never heard of it before, I quickly took some steps to find out what galangal actually is.
During my research, I also came across some very handy galangal substitutes. So let me share some of the valuable information I've found.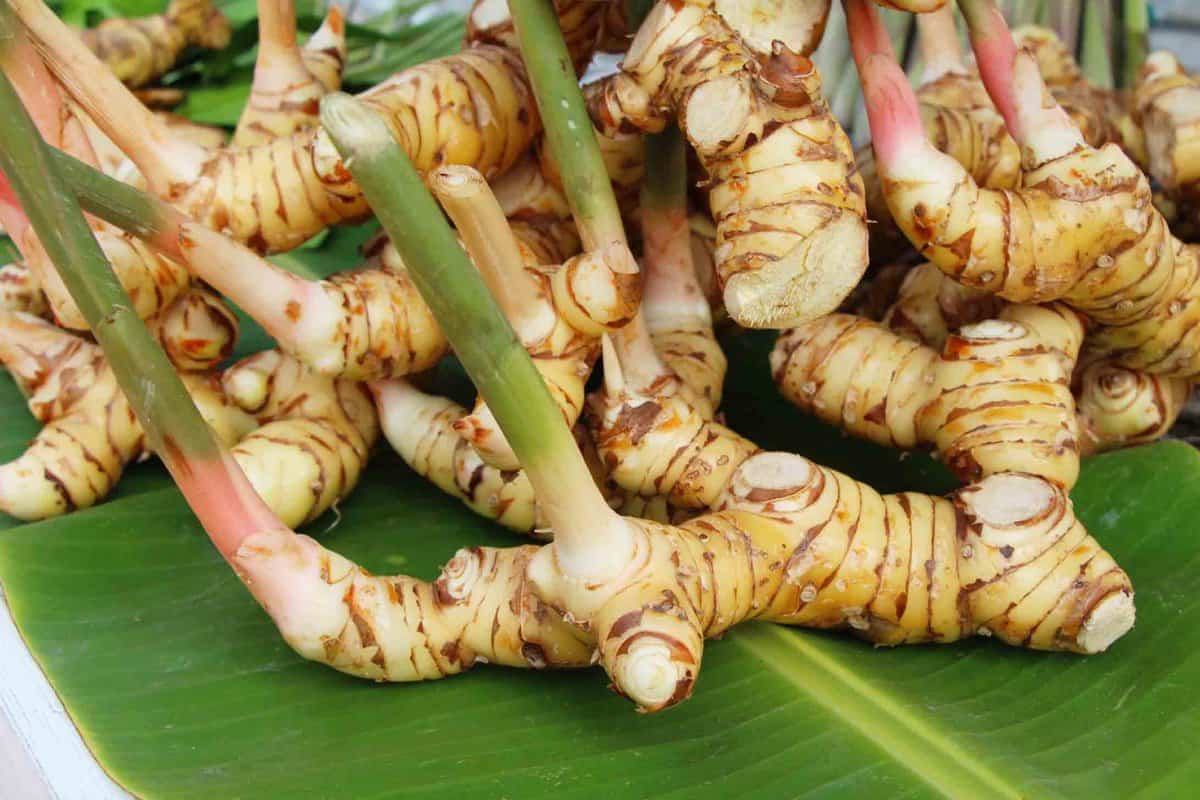 what is galangal?
Galangal is considered as one of the top staples that one can find in almost any Thai home. Generally speaking, it is one type of tropical rhizomatous spice.
There are four types of galangal, however the one Asian cuisines use for cooking is the Alpinia galanga. It belongs to the same family as ginger. You might also know it as:
blue ginger
Thai ginger
lengkuas
romdeng (in Cambodian)
kanghu (in Manipuri)
pa de kaw (in Myanmar)
langkawas (in the Philippines)
laos (in Indonesian)
or Thai ginger
As you can see, it's very popular in these South Eastern Asian cuisines, and for a good reason!
There, galangal is vastly used for flavouring curries and soups, adding a robust, sharp and almost sweet taste. For example, you can use it in an amazing green Thai chicken curry recipe.
In addition, it's heavily used in the famous tom yum soup and tom kha gai soup. These are divine!
The aromas are piney, almost citrusy. In terms of taste profile, it actually resembles the taste of cardamom with a bit of a pine background. So I am sure it's one of the few cardamom substitutes out there!
Also, let's not forget, it also resembles the sharpness of ginger! That's why ginger is also one of the top galangal substitutes, but we'll get to that later.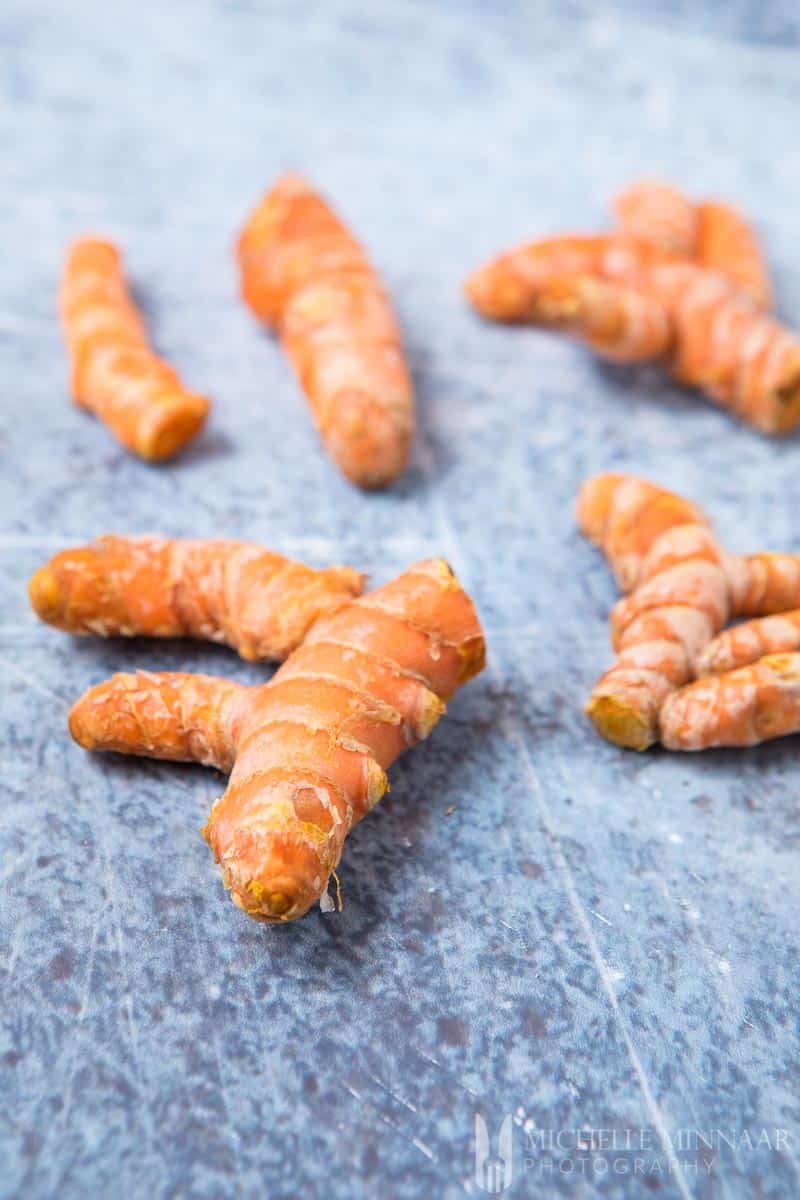 galangal vs turmeric
Although these two look identical, they are not in terms of taste. Moreover, turmeric has a distinct yellow tint which galangal in no way replicates. Galangal actually looks more like ginger, and carries a piney and citrusy flavour, while still carrying that sharpness of the ginger.
In comparison to galangal, turmeric is also somewhat peppery when raw, but is more earthy.
If you are interested in turmeric, then click here on my top turmeric substitutes to find out more about this spice.
where to buy galangal
Now, galangal is not one of those things that one can purchase so easily in a supermarket. Unfortunately this root is slightly more difficult to find. To begin with, you will have to source a local Asian specialty store.
Another option you could also check out is a premium supermarket, however you might overpay for galangal there. I am confident that in an Asian store, you'll be able to find it fresh. There should be no chance of mixing it up with ginger or turmeric, because they just don't look alike.
Otherwise, you can purchase (surprisingly) fresh galangal online. Click right here for more information on how to buy it online.
In addition, you can also purchase these options online:
galangal paste – click right here
galangal powder – click right here
dried and cut galangal root – click right here
As you can see, it's not an impossible mission. On the contrary! One can purchase almost anything online these days, don't you guys agree?
best galangal substitutes for cooking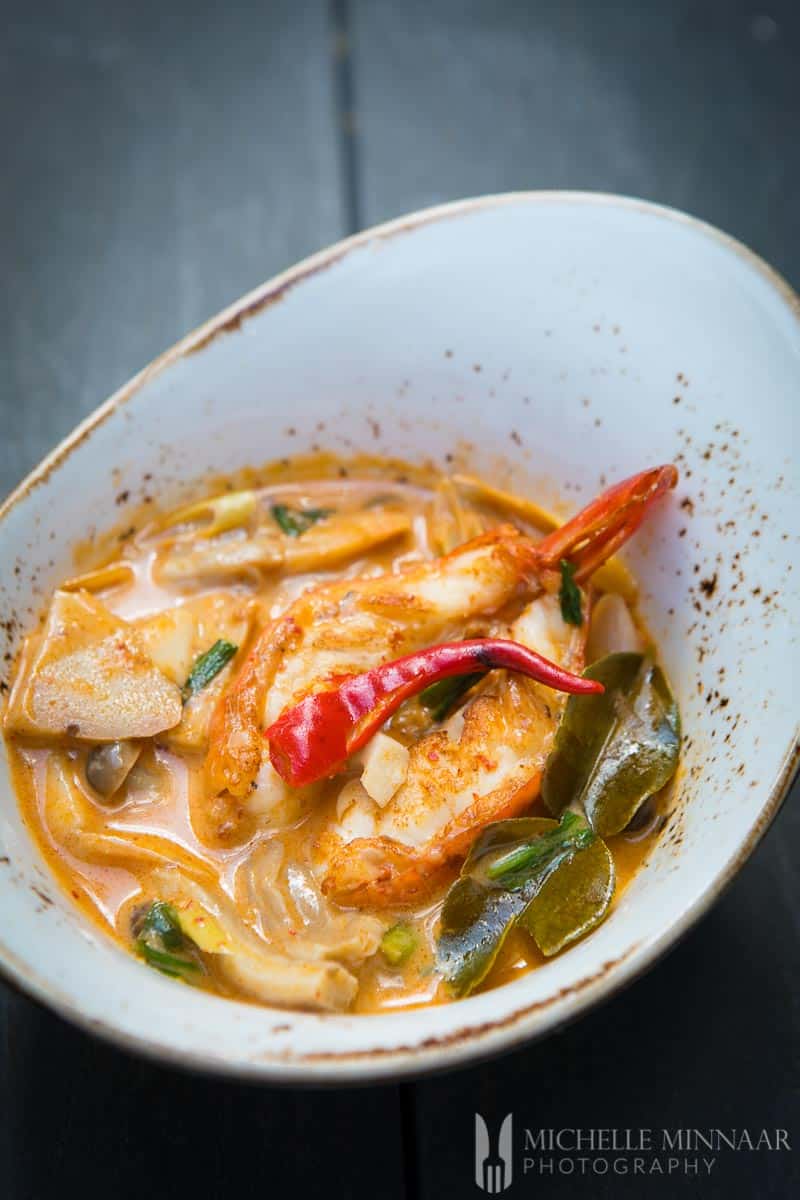 galangal substitute for tom yum
If you are looking for one of the best galangal substitutes for tom yum, look no further. Actually, this also works for other soup recipes like the delicious tom yum goong.
Anyways, if you need to replace galangal, then add a combination of finely diced ginger, a few kaffir lime leaves and half of a lemongrass stick.
Together, they will form the ultimate flavour that will resemble the impact of galangal.
So, I hope this article on the best galangal substitutes saved you tons of hours on research – now all you have to do is try them!