Couscous is one of the easiest and most versatile foods to use, and if you haven't incorporated it into your recipe repertoire, you are about to.
If you already have used it in the kitchen, you may be wondering: can you freeze couscous? Let's discuss.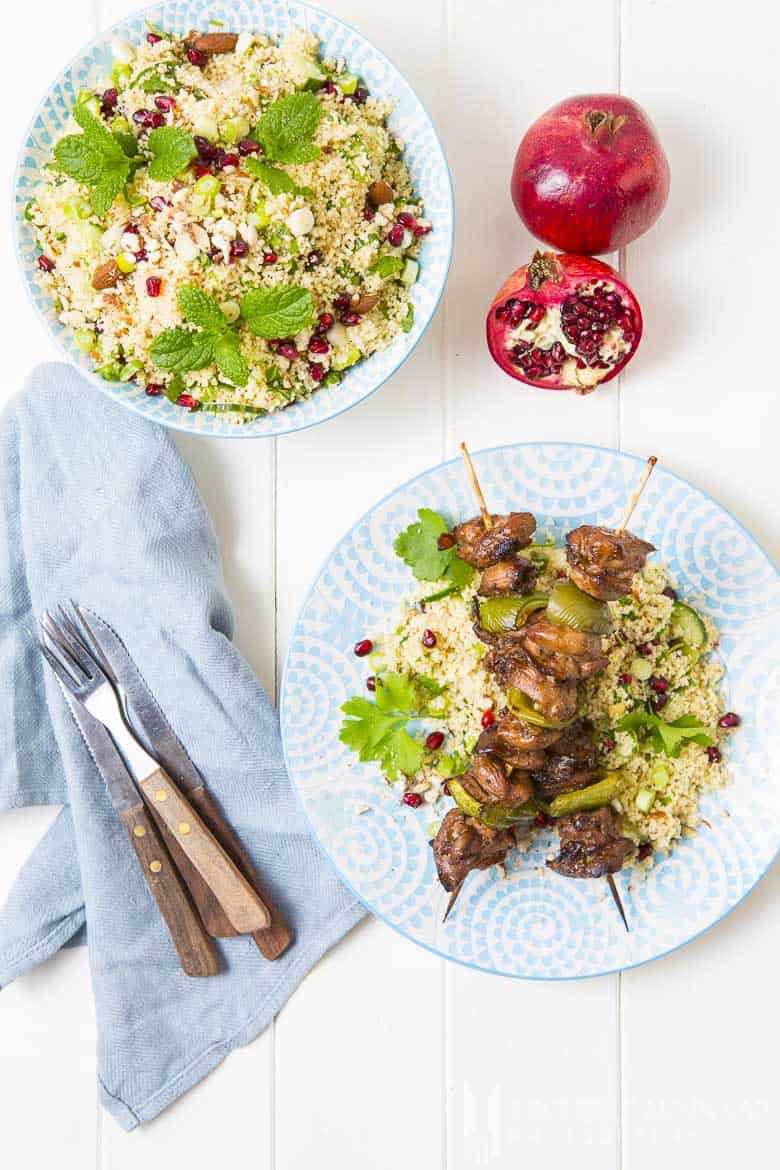 What is couscous?
Couscous is a type of pasta. Many people believe it to be a grain, but it is not. It is tiny balls of durum wheat semolina. Couscous is a very versatile food that can be prepared and served with many other types of food, but more on that later.
There are three main types of couscous: Moroccan couscous, Israeli couscous, and Lebanese couscous.
Can you freeze couscous?
Yes, you can definitely freeze couscous. It is a simple project that is perfect if you have made too much couscous or you just don't want it to go bad and to waste.
Can you freeze cooked couscous?
Yes, most of the time you are going to freeze cooked couscous. Dried couscous keeps well in the cupboard.
Can you freeze uncooked couscous?
You could freeze uncooked couscous, but it really is not necessary as uncooked couscous can stay in the pantry for a very long time without going bad.
How long will it last in the freezer?
Couscous can be frozen for up to four months. After that it could start to lose its flavor and texture or even get freezer burnt.
Freezing couscous
Here is how to freeze couscous:
Once your cooked couscous is cool, line it on a baking sheet.
Cover the baking sheet in plastic wrap and put in the ice box.
Once the couscous is hard, remove from the baking sheet and put it in a ziplock bag or another freezer safe airtight container.
Top Tips
Prepare couscous as you would normally. There is no need to make it in any special way to freeze couscous.
When using a freezer bag, make sure you remove as much air as possible to keep frozen couscous safe from the elements of the ice box. You don't want it to get freezer burnt or take on any rogue odors or flavors.
Make sure you freeze couscous separately from other ingredients you may have cooked it with, such as meats or vegetables.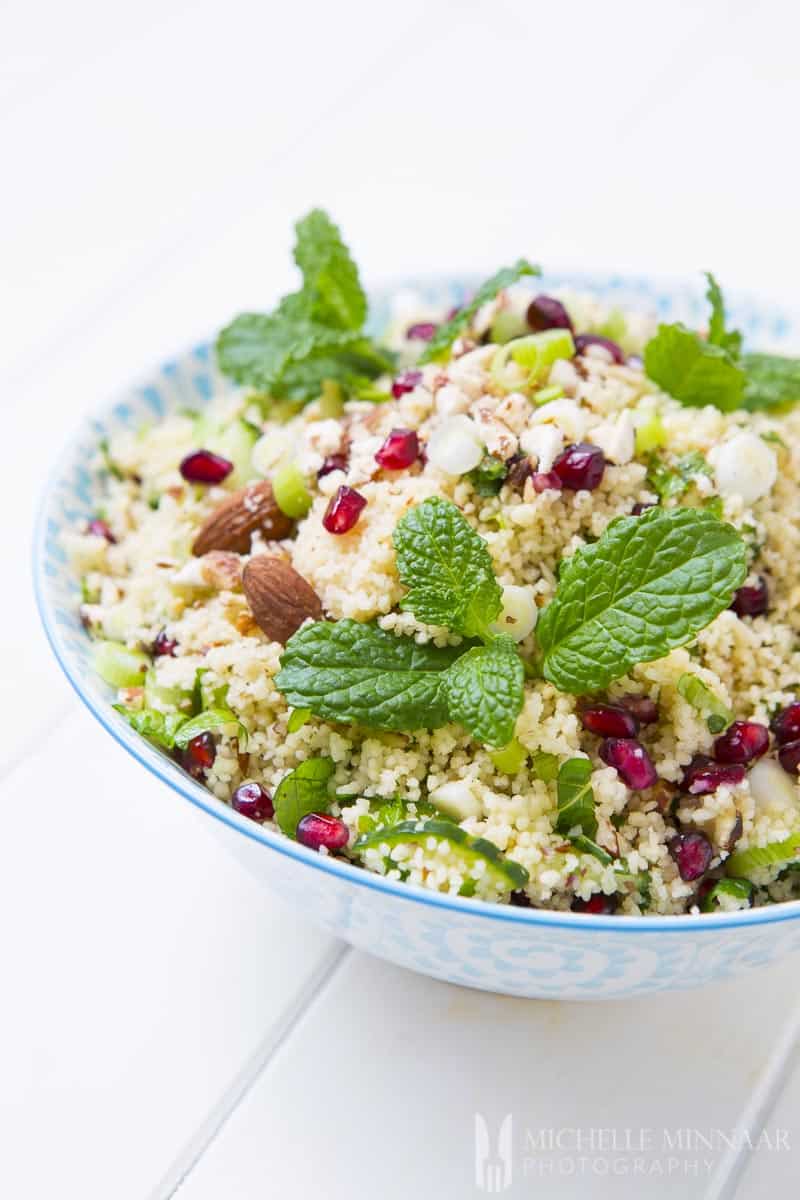 How to reheat frozen couscous
You can reheat couscous a couple different ways. You can microwave it, put it oven, or heat it atop the stove.
How to know it's freezer burnt
Foods that are freezer burnt take on a distinct look. Frozen couscous that has been freezer burnt will have dark brown spots on it that resemble mold.
How to avoid freezer burn
You can avoid freezer burn by using it within the amount of time that it should be used, and also by keeping it in an airtight container. That's one of the many reasons it is so important to store it in the right container.
How to use reheated couscous
There are lots of ways you can use reheated couscous.
You can add couscous to other foods like meat and vegetables. You can also use it to make a salad with tomatoes and cucumbers, or you can season it a bit and have it on its own.
Microwave method
When reheating couscous in the microwave, you want to do so carefully.
Heat it up in one minute increments and remove it from the microwave to re-fluff as you go along. This can be done using a fork to stir.
Top Tip
If you are heating couscous on the stove top, do so over high heat and add cold water and olive oil. This will help fluff it up and give it a little bit more moisture.
How to freeze couscous salad
It is advised to freeze your couscous separately from accompanying ingredients, but you can freeze couscous salad.
Couscous can be frozen as salad, but there are a couple of tips to follow.
Avoid using any dressing before freezing. It is helpful to decide whether you are going to freeze it before you make it so you do not dress the entire dish.
Do not freeze it with fresh herbs, and instead wait to garnish with those until you are going to have it.
Freeze your couscous dish in portions. Then you do not have to thaw more than you want to eat.
Tips on using cooked couscous
Make sure you fluff your couscous. It can easily clump in the ice box, and fluffing will help restore its delicious texture.
Reheat it, but be careful not to burn it.
How to know when it's gone bad
You'll know that frozen couscous has gone bad when it either has mold, an odor, or is freezer burnt.
Couscous recipes
Here are some of my favorite couscous recipes:
Foods to pair it with
Couscous can be paired with anything. It is very popular in many different cultures and can be used in lieu of pasta, rice, or quinoa.
It tastes wonderful in soups and salads, and can be paired with lots of different meats and vegetables.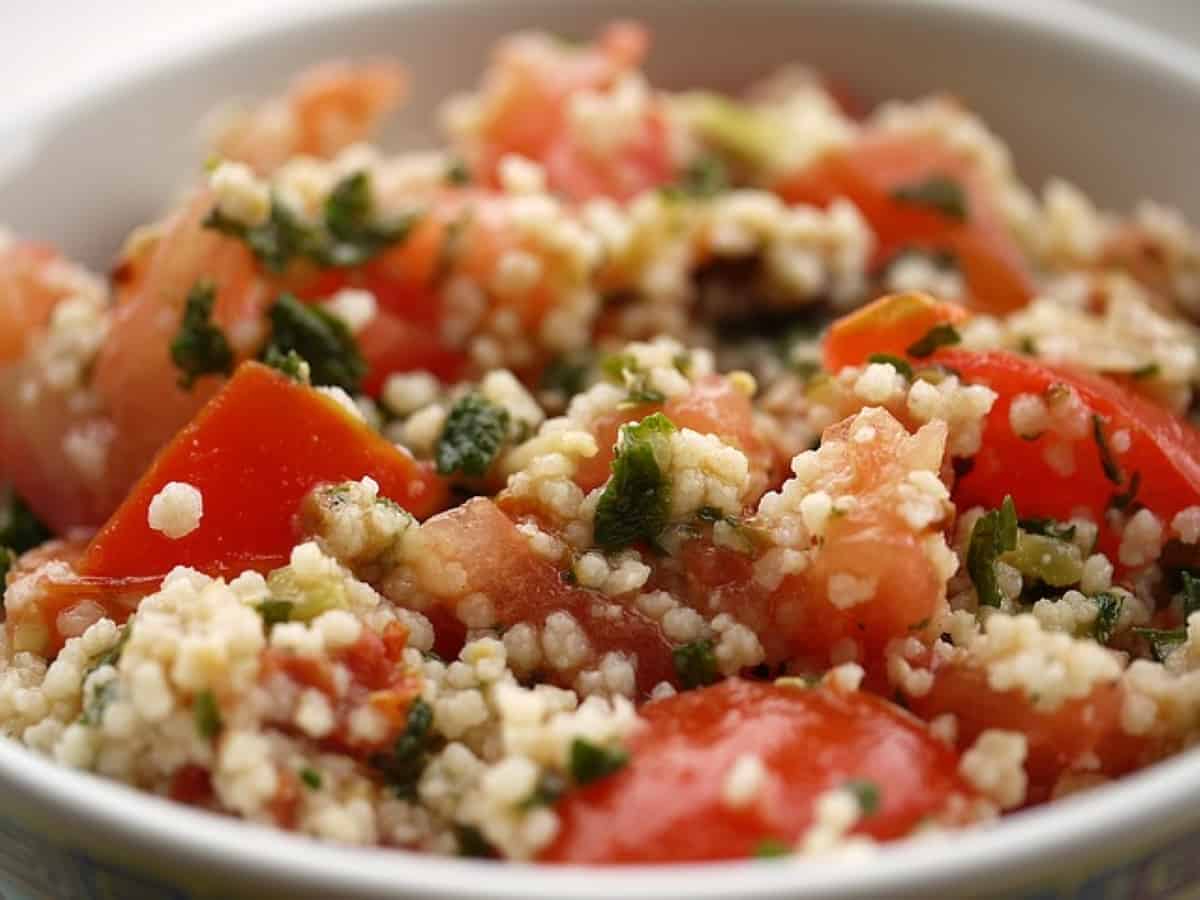 Can you freeze couscous in other recipes?
It is most recommended to separate couscous from the other ingredients, but you can freeze it with other foods if necessary.
The biggest tips for freezing couscous with other ingredients is to make sure that the other foods have a similarly long shelf life in the icebox, and that you avoid freezing it with fresh herbs or dressings.
Do different types of couscous freeze differently?
No, you shouldn't notice a difference in the freezing process between different types of couscous.
Can you refreeze couscous?
Technically, yes you can refreeze couscous, but I don't recommend it. The more we freeze and thaw food, the more it affects their texture.
So, instead of freezing and refreezing it over and over, I suggest you keep your couscous in smaller packages so you only have to thaw out a little bit at a time.
How long does couscous stay in the fridge?
Couscous will only stay in the refrigerator for about 4 to 5 days. After that it's going to start to go bad and be not only unappetizing but unsafe to eat.
Why freeze couscous?
It's good to freeze couscous because it keeps for longer in the refrigerator than it does in the ice box. It also is very convenient to have on hand, especially if you consume it often.
Couscous is easy to reheat and can be a nice side dish to lots of other meals, so when you freeze a lot at once, it is super simple to just pop more in the microwave and have it with other food throughout the week or the months.
Does freezing couscous change the taste?
Freezing couscous should not change its taste. If the taste does change while your couscous is frozen, you probably did something wrong. It either was in the ice box for too long, was burnt, or the container it was in did not have enough air removed.
You might find that some of its flavor has diminished a bit from being in the ice box for a long period of time. If this is the case, just re-season and it should taste as good as new.
Does freezing couscous change the texture?
When you freeze couscous, again, like with the taste, this should not affect its texture. You may want to add a few tablespoons of water or some oil while you reheat it just so it is not as dry, but it shouldn't be mushy from being in the ice box.
Can you freeze couscous for meal prep?
Yes, you can freeze couscous for meal prep. It is a great way to have your meals ready for the week. Just make sure you follow all of the tips as discussed when preparing it for the week to come.
Grains to freeze
As we noted, couscous is technically a pasta and not a grain but there are some grains you may want to freeze, as well:
Other foods to freeze
There are some other foods that you may want to freeze: