Supremely tasty and incredibly easy to make, chocolate flapjacks are an absolute dream. They're perfect for kids, are packed with slow release energy and, best of all, you've probably already got all the ingredients in your cupboard!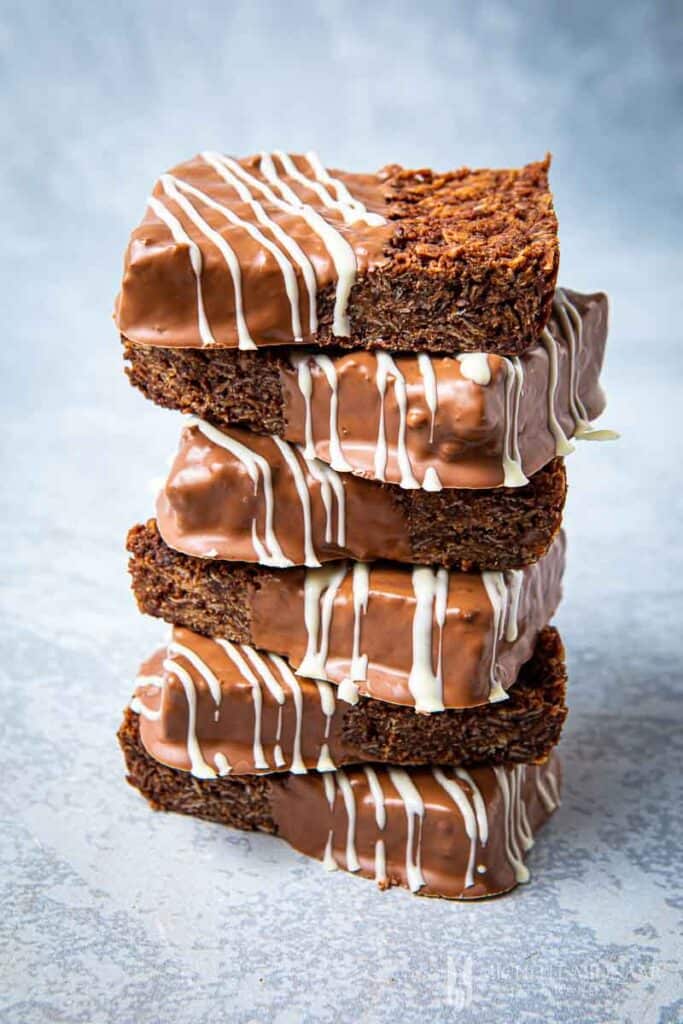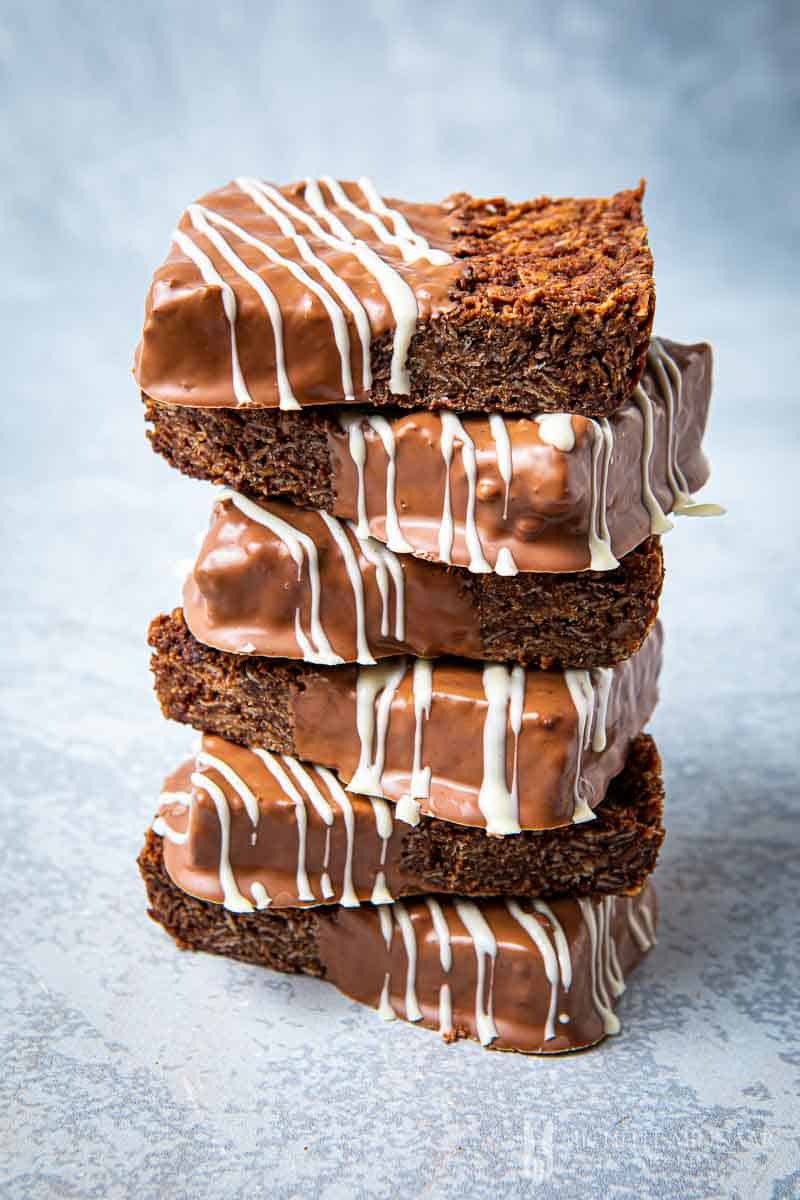 Want to know how to make flapjacks? Well, here's the only chocolate flapjack recipe you're ever going to need!
Products you need for this recipe
You'll need a few basic kitchen items to make this chocolate flapjack recipe:
Chocolate flapjacks recipe
A few simple ingredients and a little bit of time on your hands are all you need for this fantastic flapjack recipe with chocolate. Let's take a look at each item that makes up this easy peasy chocolatey treat.
Rolled oats – these healthy organic rolled oats are what keep everything together
Golden syrup – melt-in-your-mouth golden syrup will give the flapjacks a lovely caramel sweetness
Milk chocolate – melt down this milk chocolate for a divine dipping sauce
White chocolate – take the dipping pleasure to the next level with white chocolate
Cocoa powder – infuse your flapjacks with cocoa powder for that delicious chocolatey taste
Brown sugar – brown sugar will add a nice crunchy texture to your chocolate flapjacks
Butter – the butter, sugar and cocoa will combine with the other ingredients for a full flavoured flapjack!
That's it! Just seven simple ingredients and 40 minutes to bake in the oven.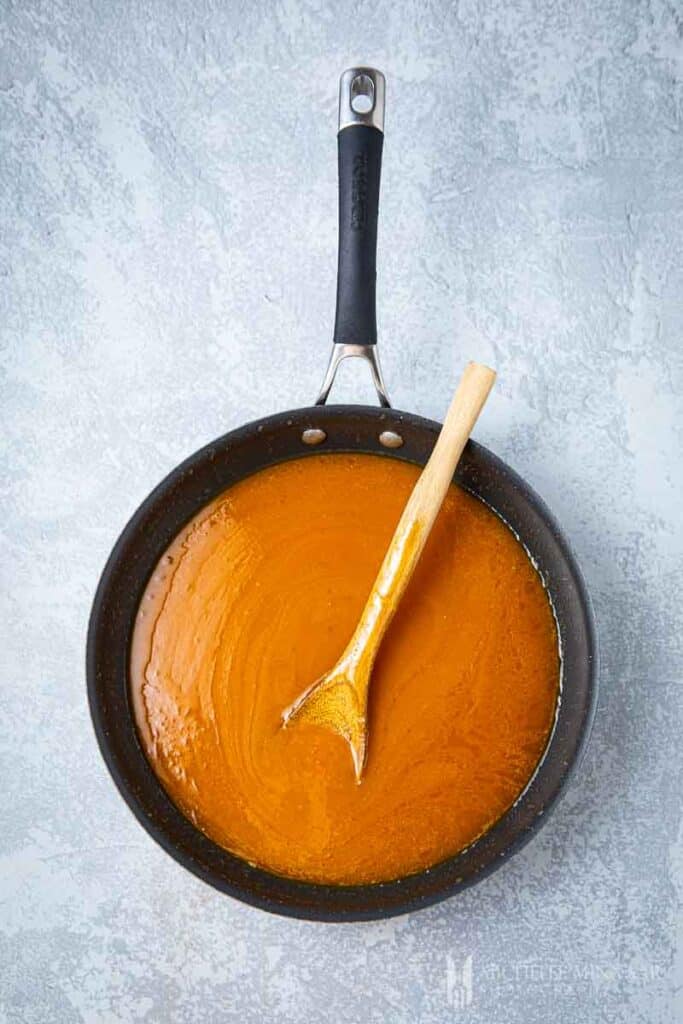 Dipping your flapjacks in milk chocolate and white chocolate
This chocolate flapjack recipe takes decadence to a whole new level. Once they're out of the oven, leave to cool completely.
But let's up the wow factor. We're going to melt chocolate (milk and white) to spice these babies up a little! Have you ever dipped chocolate flapjacks in melted chocolate?
Prepare your taste buds. They're about to experience bliss.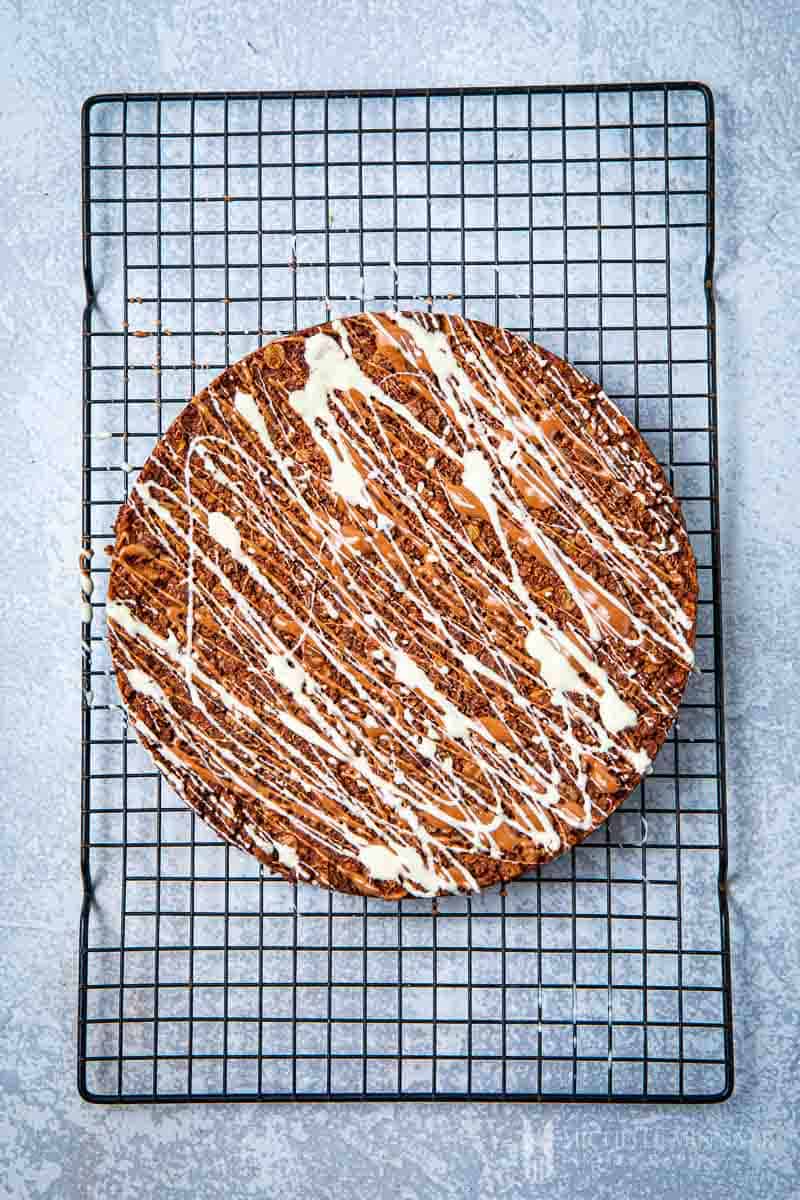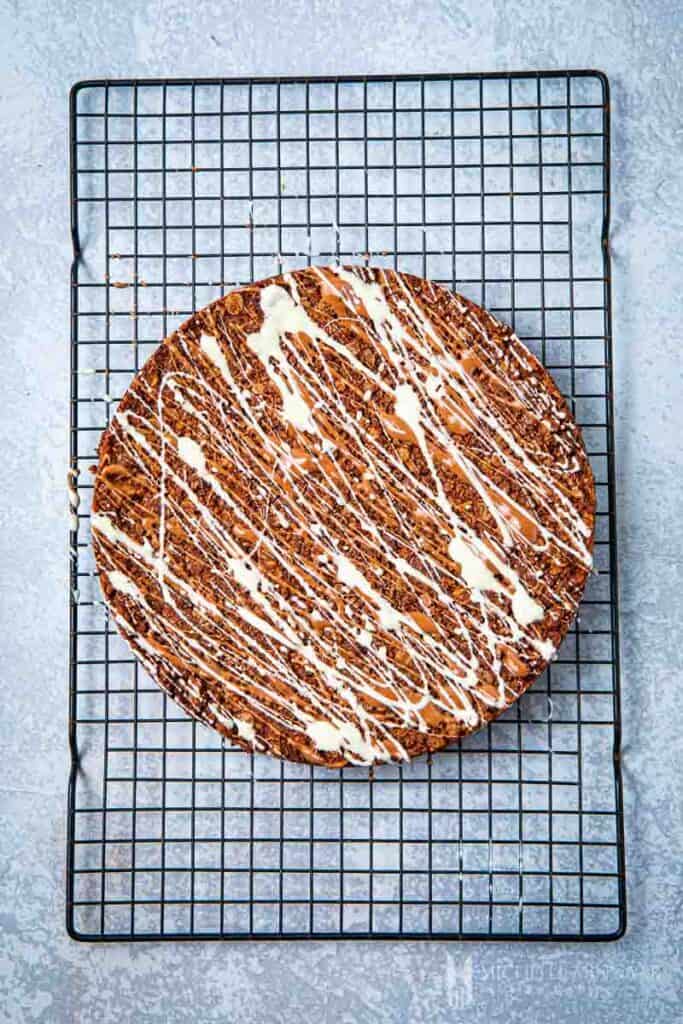 Best types of chocolate for chocolate flapjacks
Different recipes call for different types, but for me, using a good quality organic cocoa powder and two different dipping sauces – melted milk chocolate and melted white chocolate – is a true chocoholic's dream!
Fancy experimenting a little? You could also try dark chocolate, ruby chocolate or go for full on luxury with the finest Belgian chocolate.
Best oats to use for flapjacks
Ideally, you want to search for rolled outs (sometimes called 'jumbo' or 'old fashioned' oats) instead of the plain porridge type.
Jumbo oats are steamed, then flattened with a large heavy roller. They are a lot larger textured and hold together a lot better, which will stop each flapjack from falling apart. They're also a good source of protein, with 12 grams of protein per 100g (about 4g per serving).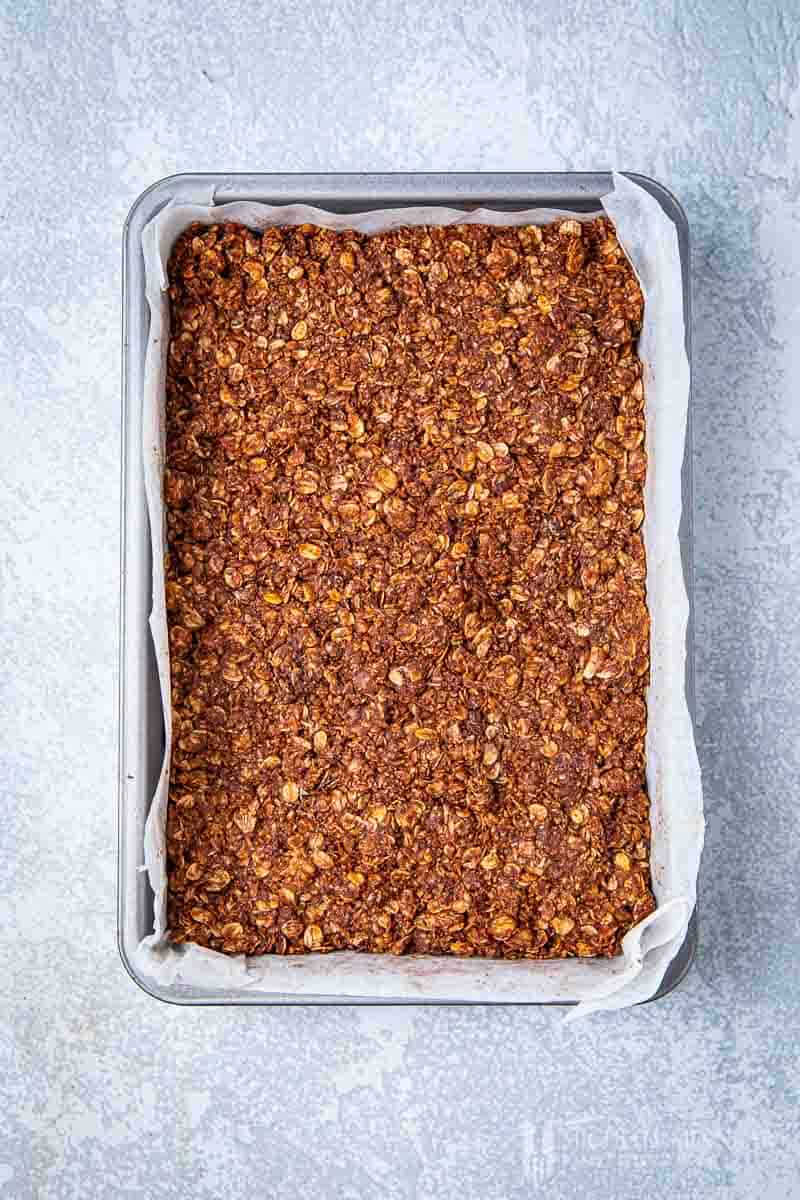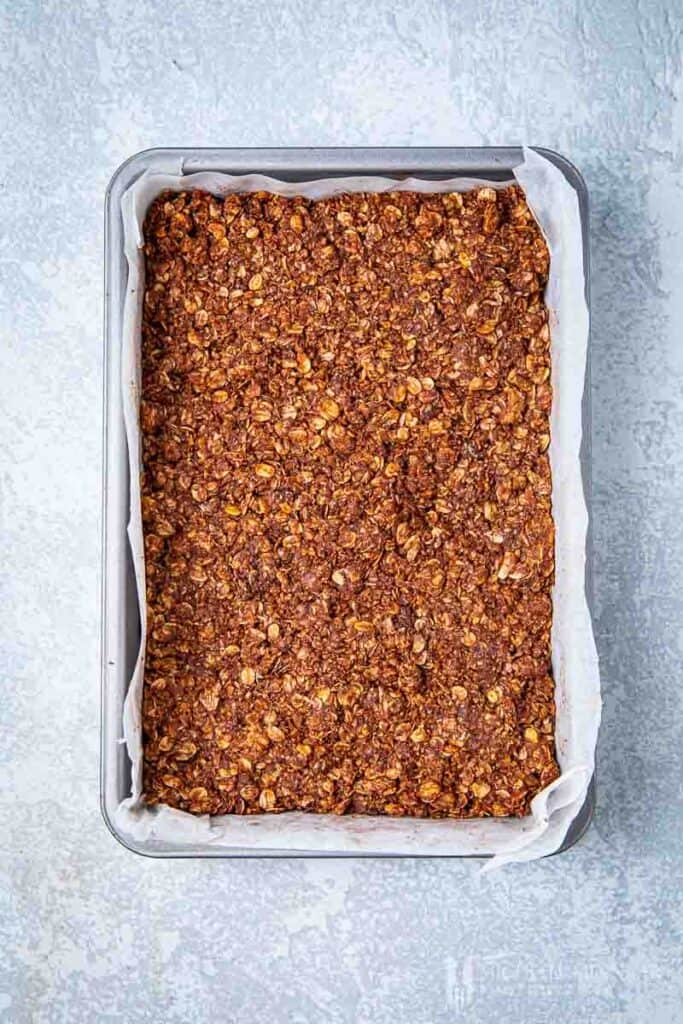 Can you put flapjacks in the fridge to set?
When your flapjacks are out of the oven, you should leave them to cool for 5 minutes before you cut them. Then leave them to cool completely at room temperature. You can also leave them to chill them in the fridge for 2-3 hours.
This will make them nice and firm, while retaining that lovely gooey texture that make flapjacks so irresistible.
Flapjacks with golden syrup
Honey, maple syrup and other healthy alternatives can also be used with this recipe. But for me, a proper flapjack means using golden syrup.
There's a reason your granny and every baker worth their salt swore by this most magical of ingredients. Quite simply, it brings a golden touch to every single bake.
How to store chocolate flapjacks
It's best to store them in an airtight container. They'll keep for 5 days if stored at room temperature, or a few days longer if stored in the fridge.
If you've baked a big batch and can't eat them all within a week, why not freeze them? They'll last for a whole month.
Why do my flapjacks fall apart?
There are a few reasons why this happens. The first is the type of oats you're using (use jumbo!).
Be sure to properly fold the oats into the mixture, and check that the flapjack block is bubbling slightly on top before you take it out of the oven. Also, always be sure your block has cooled at least 5 minutes before cutting.
Finally, and most importantly, flatten the mixture down with the back of your spatula. This will condense the mixture and stop it from falling apart.
Healthy vegan chocolate flapjacks
If you're on the search for a healthier vegan chocolate flapjack recipe, you can easily adapt this recipe and make it healthier and 100% vegan. Here's what you'll need: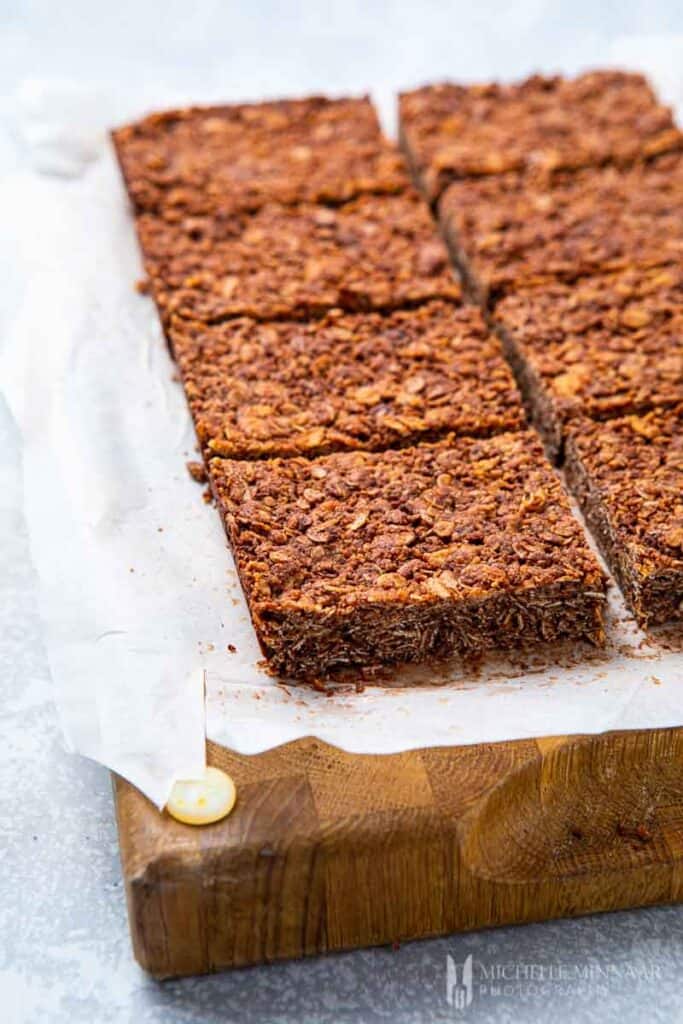 Other flapjack and dessert recipes
If you're on the search for other irresistible recipes, search no further!
What's your favourite type of baked sweet treat? Let me know in the comments below.
Print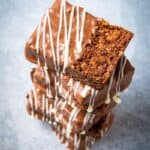 Chocolate Flapjacks
---
Description
Chocolate flapjacks are cheap and easy to make. This British recipe is family friendly and if you want to indulge you can dip the bars in chocolate.
---
---
Instructions
Preheat the oven to 150°C / fan 130°C / 300°F / gas mark 2.
Grease and line a 32x22cm baking tray.
Melt the butter, sugar and golden syrup in a large saucepan over a gentle heat. Ensure that the sugar is completely dissolved. This should take around 10 minutes.
Remove from the heat and add the cocoa powder. Stir with a spatula to fully incorporate.
Fold in the oats, ensuring every surface is covered with the sticky mixture.
Tip the contents into the prepared tin and evenly flatten the surface with the back of a spoon or spatula.
Bake in the oven for 40 minutes. The flapjacks should be bubbling slightly at the top.
Remove from the heat and leave to cool down on a rack completely. You can even do so overnight, just ensure it's suitably covered.
Cut into the desired number of pieces.
Melt the white and milk chocolate in respective pots.
Decorate until your heart's content, by dipping the pieces in the chocolate pots or drizzling them with chocolate laden spoons. Enjoy!
Prep Time:

10 minutes

Cook Time:

50 minutes

Category:

Dessert

Method:

Bake

Cuisine:

British
Keywords: chocolate flapjacks, British flapjack recipe, chocolate dipped flapjacks, porridge oats recipes, chocolate oat flapjacks