Tempt yourself with a delicious, cheesy bite of cod au gratin. This gratin recipe with cod fillets hidden inside it makes the perfect, easy-yet-fancy dinner.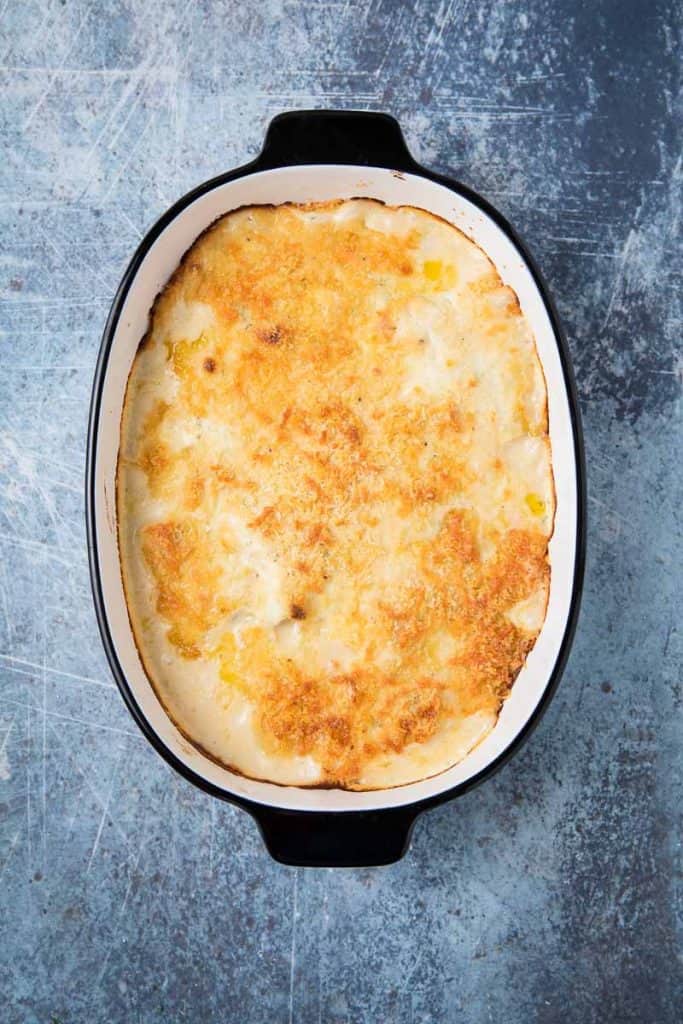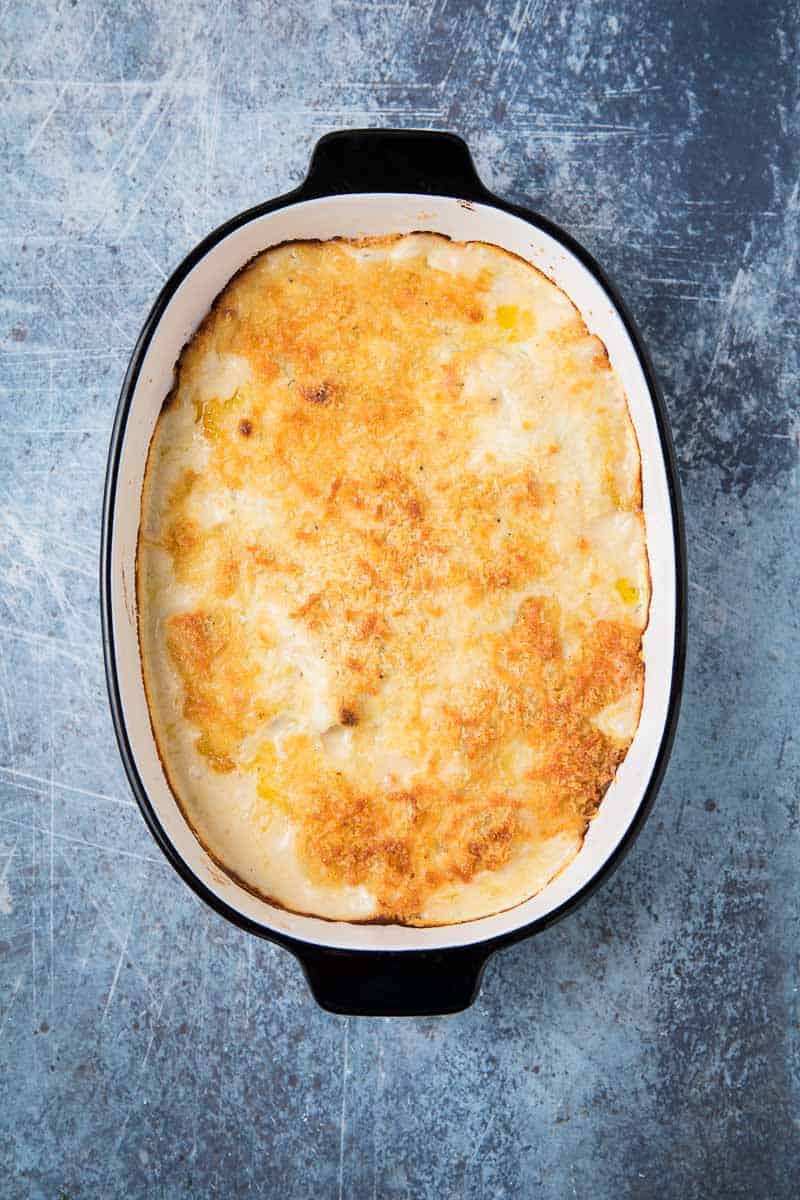 Explore this fish recipe with simple step-by-step instructions. Plus, you'll learn how to master one of the essential top 5 sauces in French cuisine – the béchamel sauce.
Perhaps enjoy this cod au gratin recipe even more by adding potatoes to make it more filling. In addition, you can add herbs to make this recipe your own! You can also use most firm, white fish, however cod works best.
easy cod au gratin recipe
This is a very easy cod au gratin recipe. You will only need a few ingredients to make this cod recipe a success. First and foremost, you'll need raw cod fillets. However, alternatives such as hake, tilapia, and haddock will suffice.
Next, when you make your sauce, you can flavour it with herbs such as tarragon, dill, oregano and basil. You can also consider these tarragon substitutes.
For extra flavour, you can add garlic powder or onion powder. Lastly, if you want to try something more daring, add a little bit of curry powder to give your cod au gratin an Indian twist.
However, when making any gratin recipe, it's always about the cheese! Luckily, I had the opportunity to discover a new cheese. Keep reading!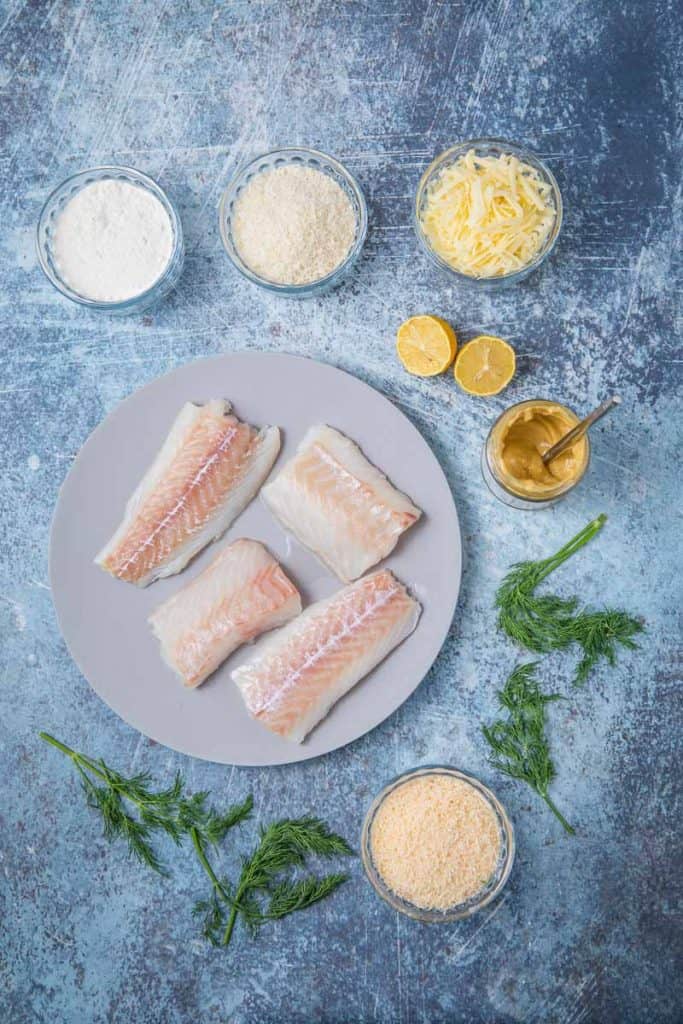 cod au gratin with Džiugas cheese
Džiugas is a grated, hard cheese from the Baltic state of Lithuania. If anyone is wondering where that is, it's way up in the north-eastern part of Europe.
In terms of texture, it is hard – just like Parmesan – but contains a more subtle and sweet aroma. The taste has a lovely spicy, sweet flavour with nutty notes.
Due to its amazing flavour, it makes the perfect pairing with meat and seafood dishes. Even a little addition of the cheese will add maximum flavour.
Plus, because of its maturity, it is also an excellent idea to use it for stews and baked recipes such as this cod au gratin.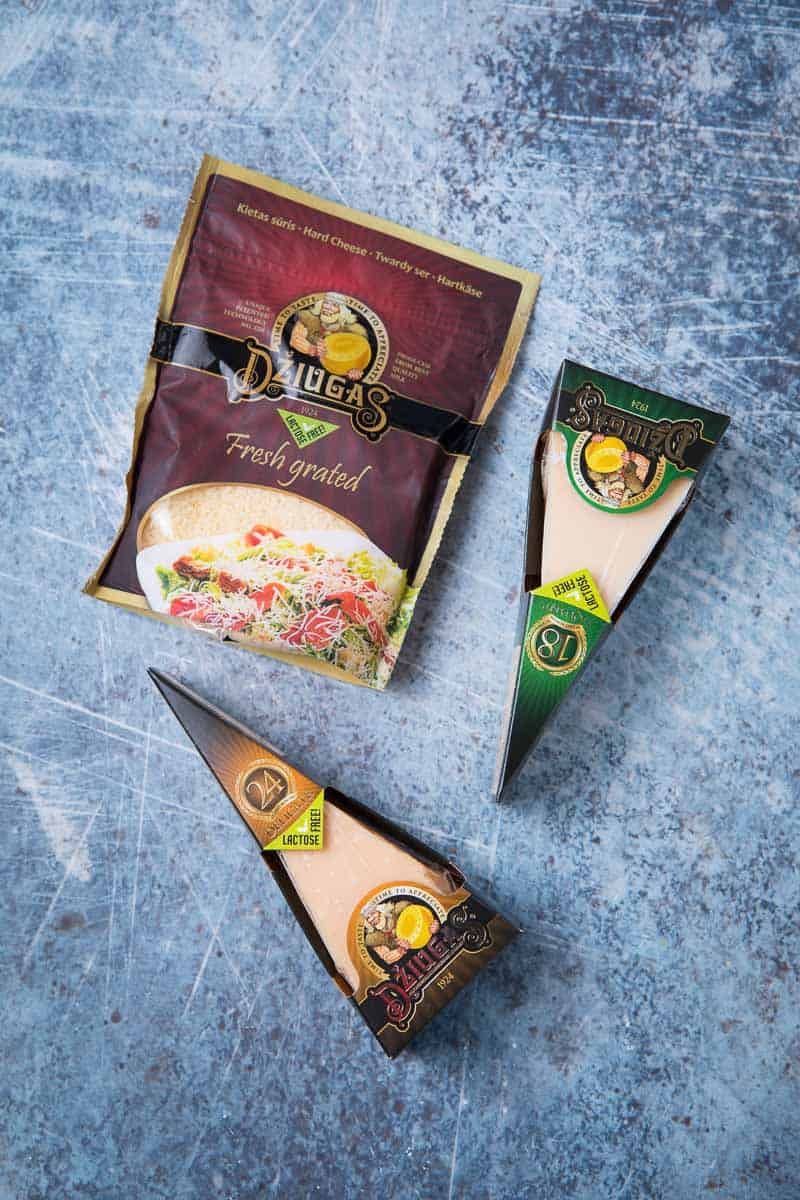 Legend has it that the Džiugas cheese was made by the Džiugas giant, in celebration of his marriage. Local villagers of Telsiai took this recipe and still make the same cheese using milk from eco-pastures.
You can find Džiugas cheese in the ethnic food chiller cabinet at Sainsbury's. With the resealable pack, you too can enjoy a bit of luxury Džiugas cheese in every meal at an everyday price!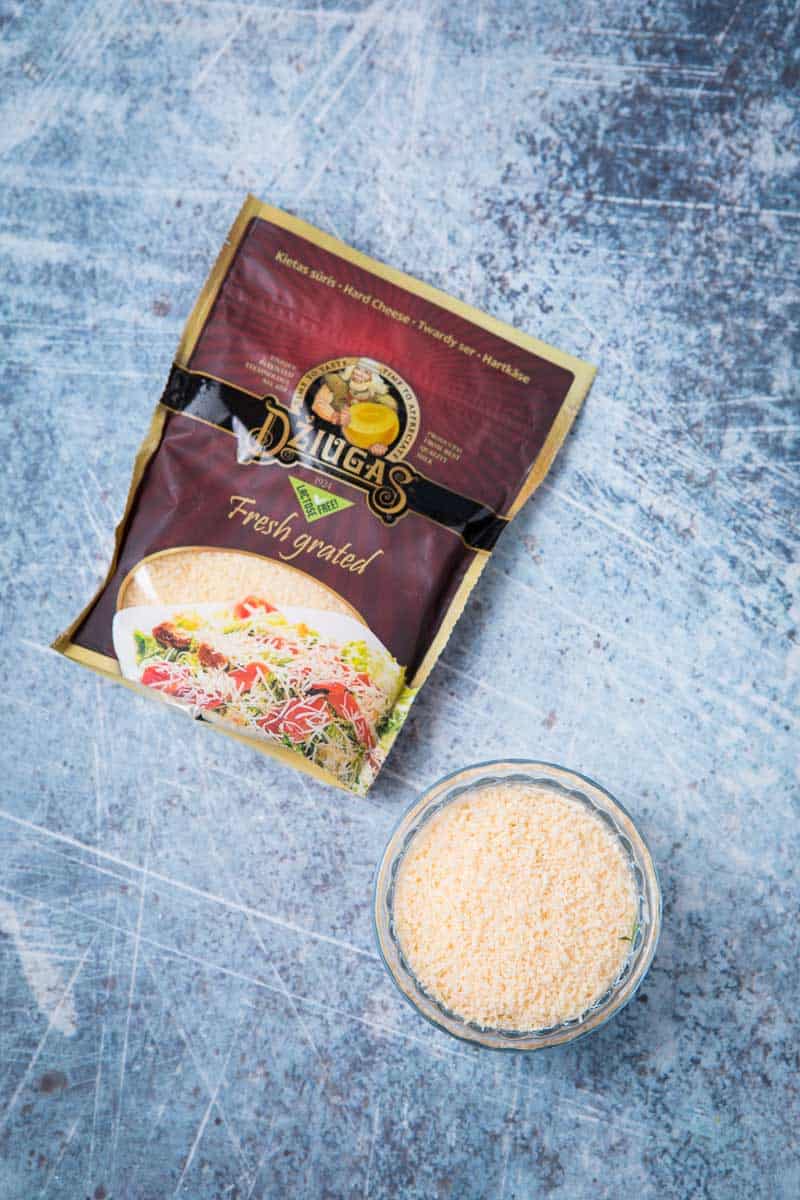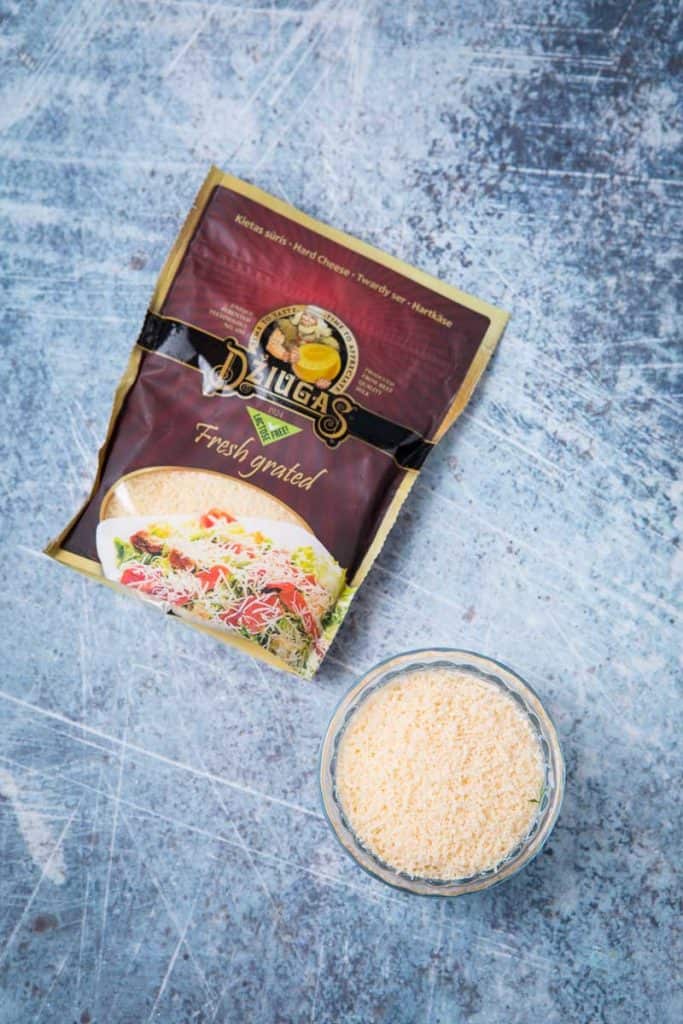 cod au gratin, béchamel sauce
What binds the cod so well with the cheese is the béchamel sauce. What is a béchamel sauce you might ask? A béchamel sauce is a creamy white sauce made out of butter, flour and milk.
Sometimes, French recipes call for the addition of nutmeg and pepper to make it more flavourful. Often, herbs like bay leaves and parsley are also inserted into the milk to infuse.
If you infuse the milk with a bit of the cheese, the sauce will then be known as a Mornay sauce.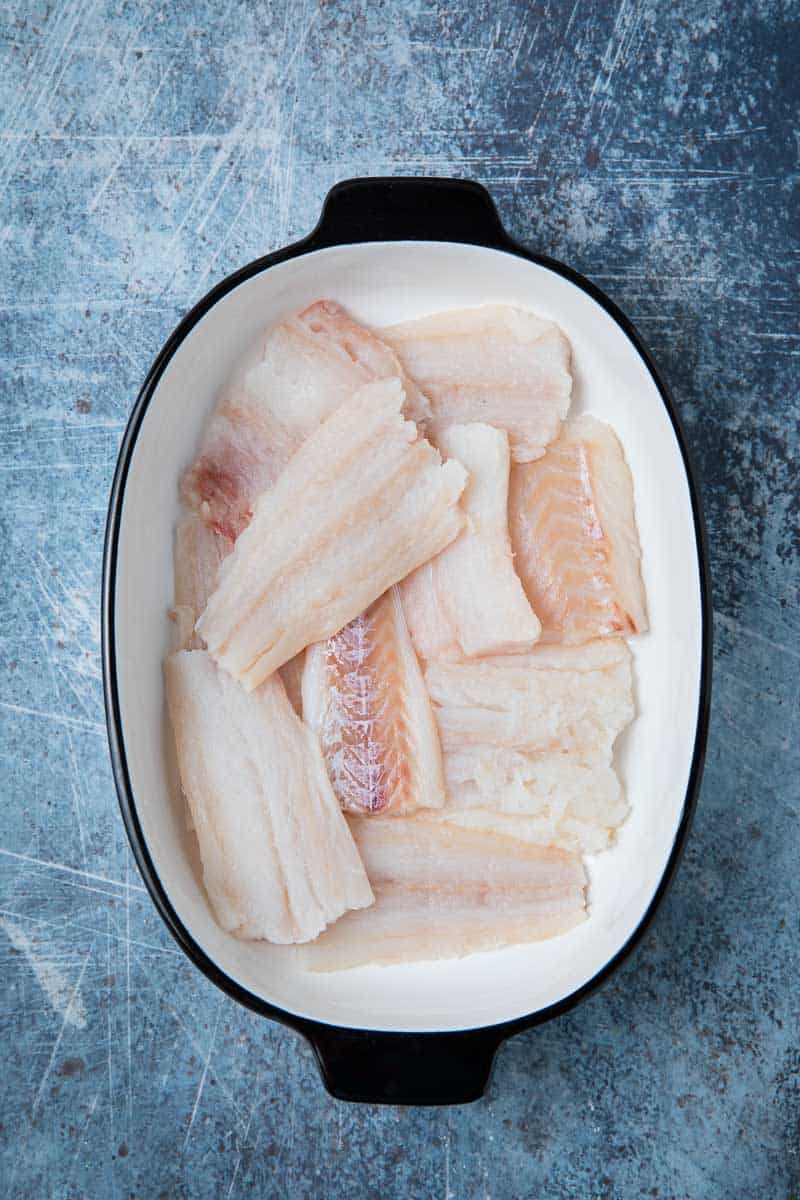 cod au gratin, béarnaise sauce
Many cod au gratin recipes also include béarnaise sauce instead of the béchamel. The béarnaise sauce is made with butter, egg yolks and white wine vinegar.
Often, one flavours it with herbs such as tarragon or oregano, and serves it with fish. Particularly, white fish. You can compare it to a citrus buerre blanc sauce.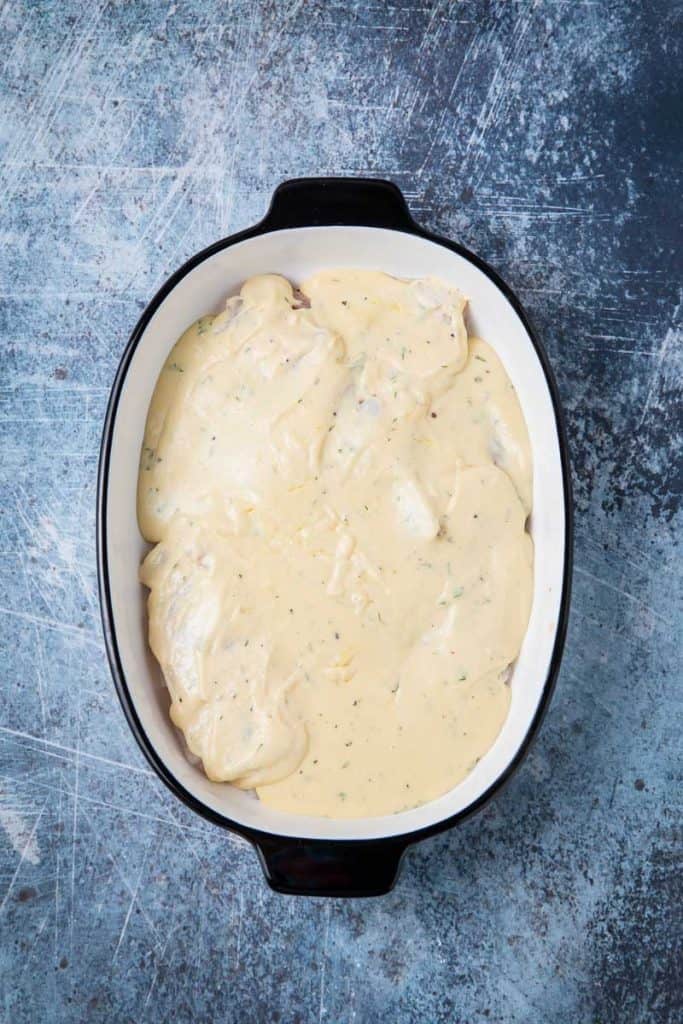 cod au gratin, potatoes
To make this cod au gratin extra filling, you may consider adding slices of potato. However, be careful as the cooking times can vary, ultimately drying out your cod.
Perhaps, pre-cook the slices in the oven and then add the cod layer and additional sauce on top. This way, your ingredients will cook evenly.
Potatoes and gratin go hand in hand and are a time-old combination. For example, this sweet potato gratin is to die for! If you choose to include potato and have leftovers, then you can try this creamy potato, bacon and brie tartiflette.
Another cheesy recipe you might enjoy is this avocado mac and cheese. Tempting!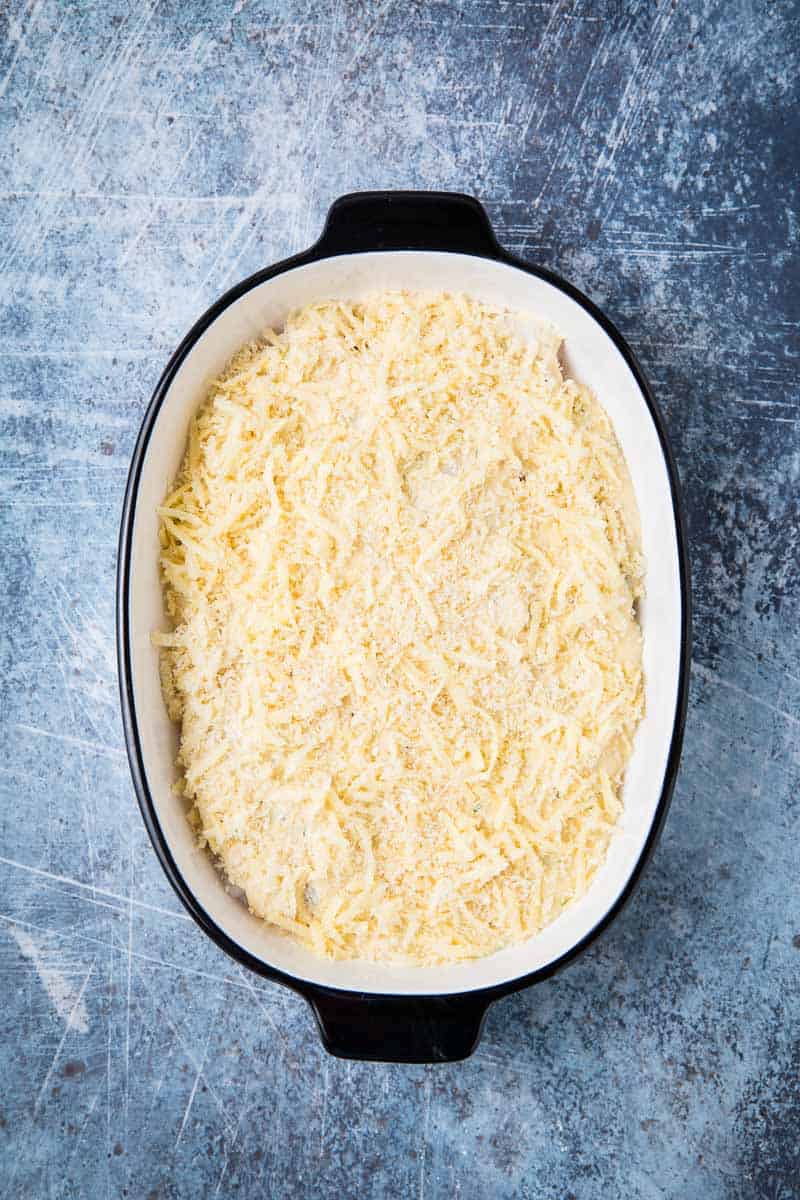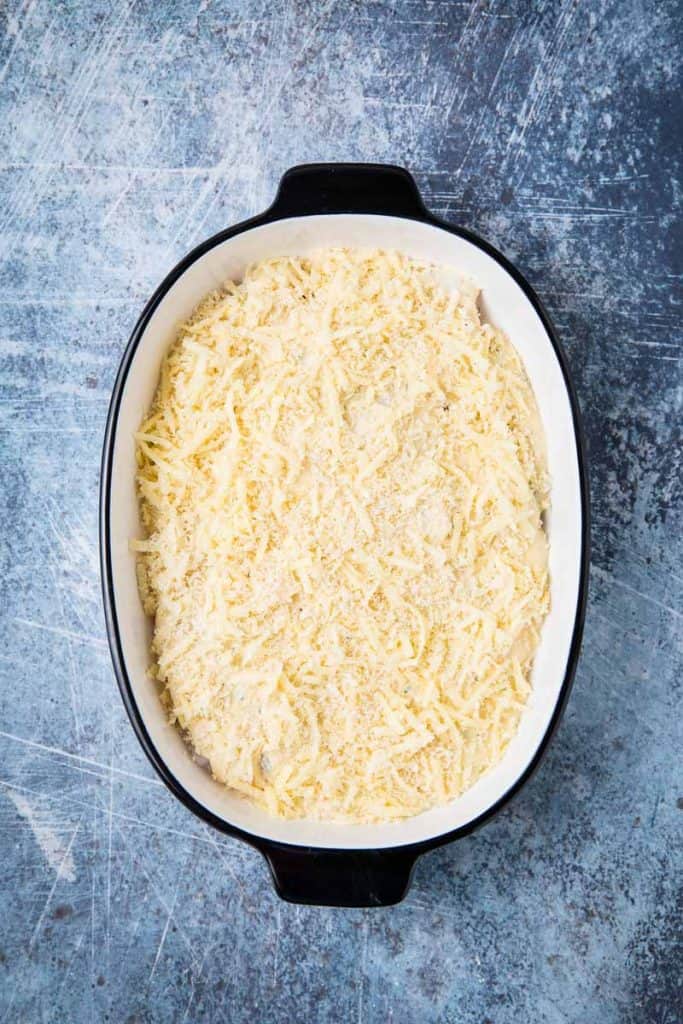 toppings for cod au gratin
cod au gratin cheese
What makes this cod au gratin recipe so inviting is of course the gooey cheesy topping. The more cheese the better, in my opinion!
As mentioned before, I've used the distinguished Džiugas – a hard cheese from Lithuania. If you are not able to get your hands on it, you can also consider the following types of cheese:
Young white cheddar – the best cheese for this recipe.
Mature cheddar – if too old, it can have a distinct taste of mature cheddar.
Monterey Jack cheese or any other Monterey Jack cheese substitutes
Gouda cheese – a worthy substitute for this cod au gratin recipe.
Gruyere cheese – a cheese with saltier notes, so go easy on the salt!
Parmesan cheese – melts quickly and contains a distinct nutty flavour.
Colby cheese – a good substitute.
Edam cheese – might be too bland, you'll need to add herbs to jazz it up.
These are just a few examples of worthy cheese substitutes for replicating this cod au gratin. Any person who loves making gratin will tell you, it's really all about the cheese. Leave the cod au gratin in the oven until you have that beautiful golden layer of cheese on top!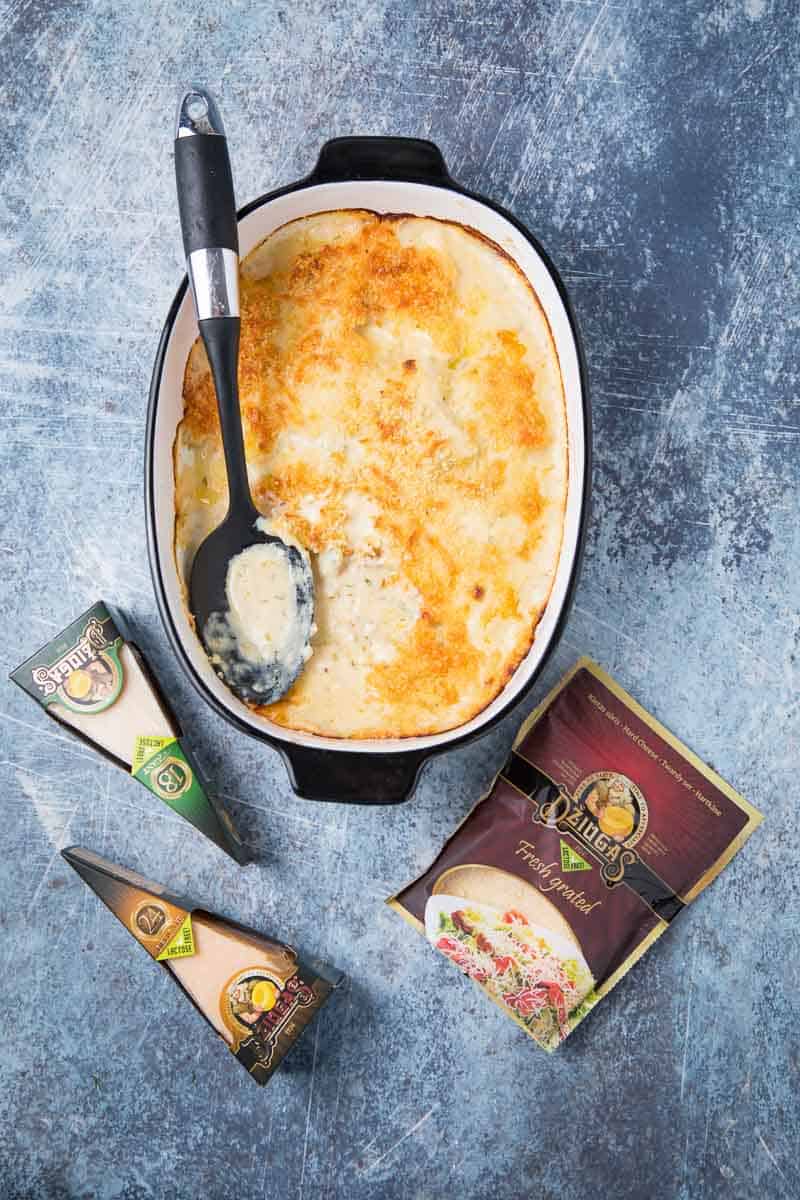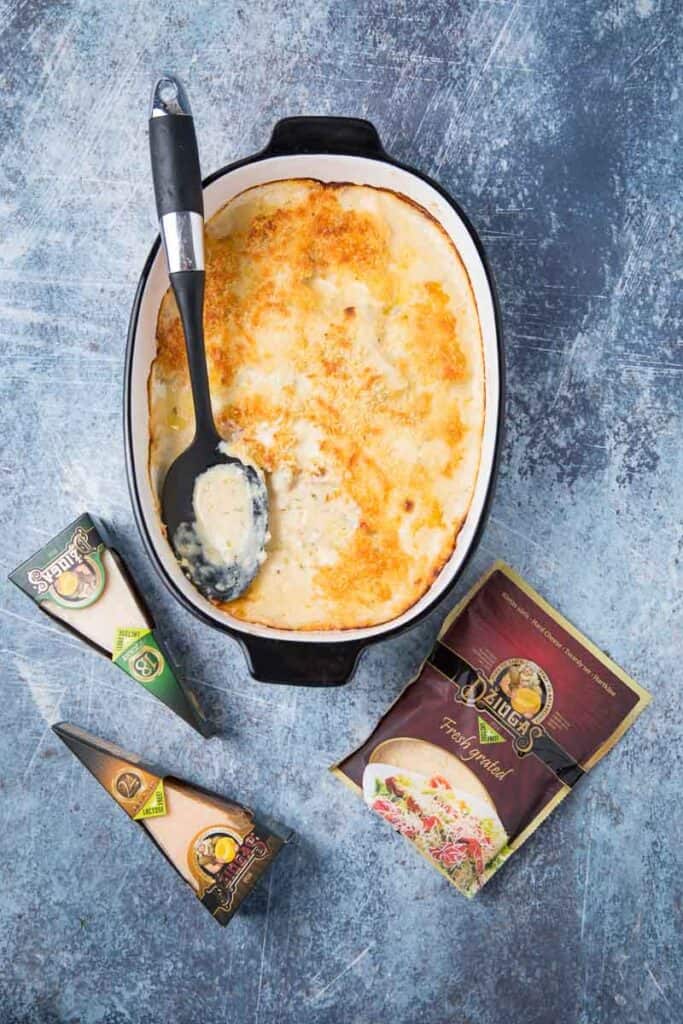 breadcrumbs
For a bit of crunch, the recipe also calls for using breadcrumbs. The breadcrumbs will slightly absorb the moisture from the cheese while still retaining the gratin's structure.
For this you can use white bread, whole grain bread, toast or a traditional baguette. Otherwise, just purchase a pack of pre-made breadcrumbs and that will spare you some time in the kitchen.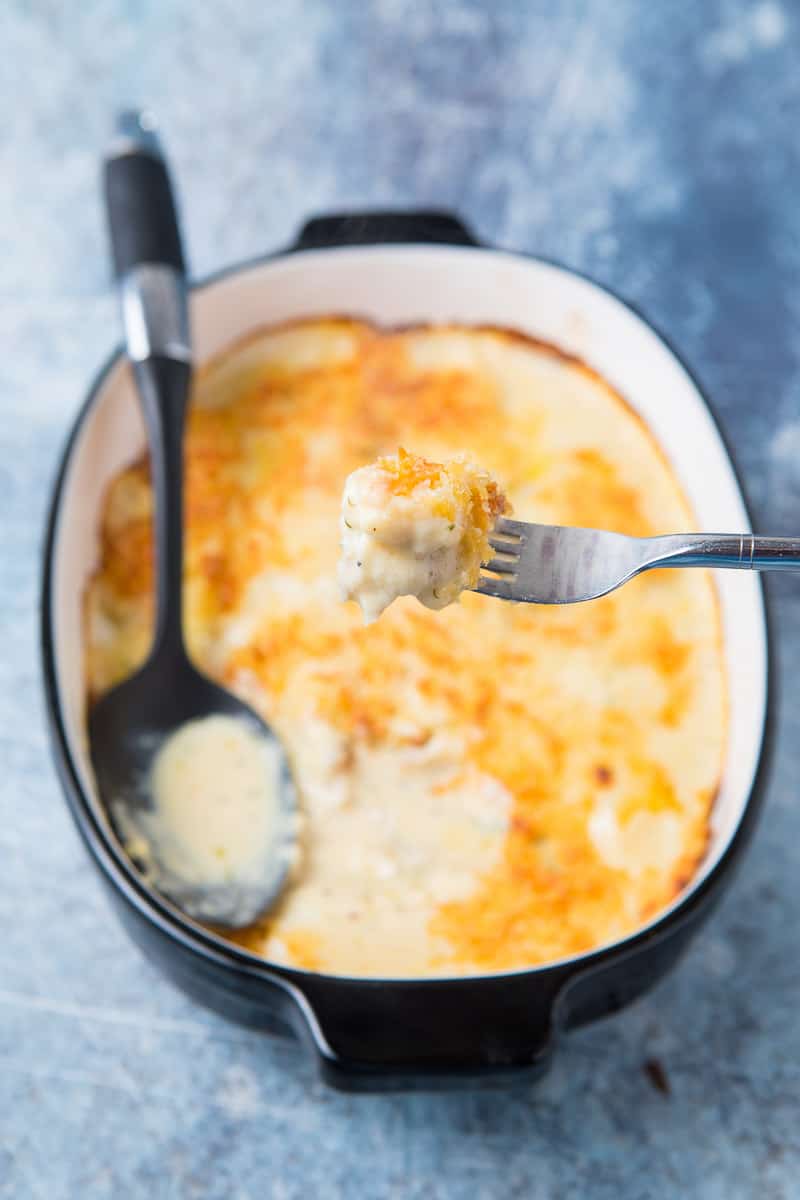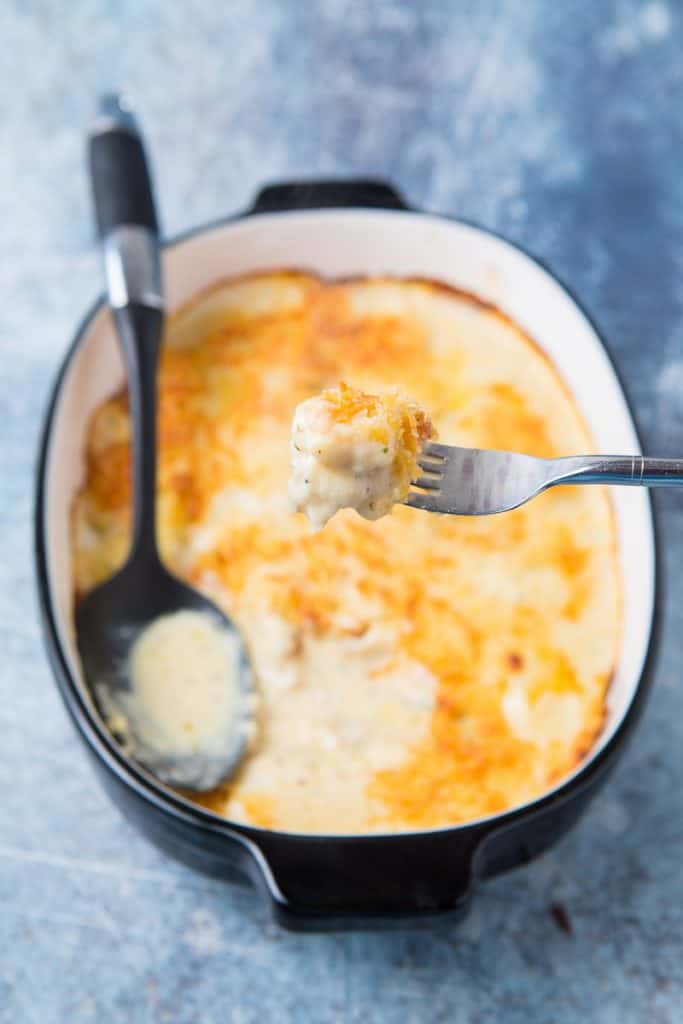 cod au gratin – low carbs
If you wish to go low on the carbs, then leave out the breadcrumb element. This will also spare a few extra calories.
Furthermore, go light on the cheese and heavy on the protein – that being the fish. This way, you'll have a low carb cod au gratin and you can sneak an extra portion guilt-free!
If you love fishy dishes, you simply have to try salmon terrine!
Print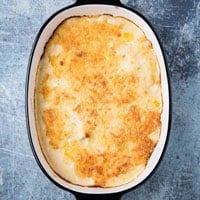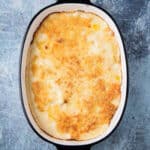 Cod Au Gratin
---
Description
This cod au gratin is a cheesy seafood recipe using raw cod fillets, baked slowly in a creamy sauce. Topped with grated hard cheese and breadcrumbs.
---
1

kg (2 lbs) fresh cod fillets

30

ml (2 tbsp) butter

30

ml (2 tbsp) flour

300

ml (10fl oz) milk

15

ml (1 tbsp) Dijon mustard

5

ml (1 tsp) lemon zest

Salt and pepper, to taste

80

ml (⅓ cup) grated Dziugas hard cheese

15

ml (1 tbsp) fresh dill, washed and finely chopped

250

ml (1 cup) cheddar cheese, grated

160

ml (⅔ cup) fresh breadcrumbs

15

ml (1 tbsp) oil
---
Instructions
Preheat the oven to 180

°C/355°F/ gas mark 4.

Melt the butter in a saucepan and incorporate the flour to form a roux.

Slowly pour in the milk and whisk vigorously to smooth out any lumps that might form.

Continue stirring until the sauce has thickened then add the zest, mustard, dill, and Dziugas cheese. Season to taste.

Arrange the cod fillets in one layer in an ovenproof baking dish.

Pour the sauce over the fish.

Mix the breadcrumbs, cheddar and oil in a bowl then scatter evenly on the fish.

Bake for 45 minutes or until it is golden and crispy on top.

Serve immediately with crusty bread for dipping in the luscious sauce.
Notes
In some cases you might need to butter the baking dish before placing the fish in it. I didn't with mine and it was fine!

To err on the safe side, check the center of the dish to find out if the fish has fully cooked, i.e. it should be white and flake easily with a fork.
Prep Time:

30 minutes

Cook Time:

45 minutes

Category:

Main Course

Cuisine:

French
Nutrition
Serving Size:

1 serving

Calories:

298

Sugar:

3.3 g

Sodium:

358 mg

Fat:

19.6 g

Saturated Fat:

10.7 g

Carbohydrates:

14.4 g

Protein:

16.5 g

Cholesterol:

68 mg
save the recipe to your pinterest board