Marrow chutney is an excellent way to use up all those extra marrows. It's fresh, rich and fruity, with an added zing to jazz up your favourite cheese.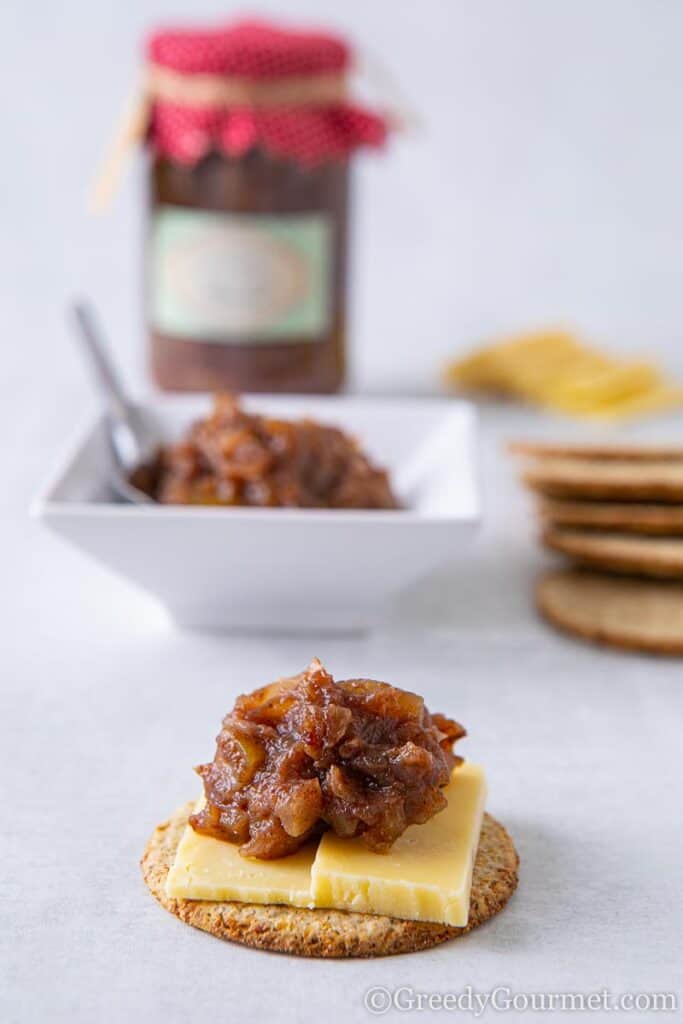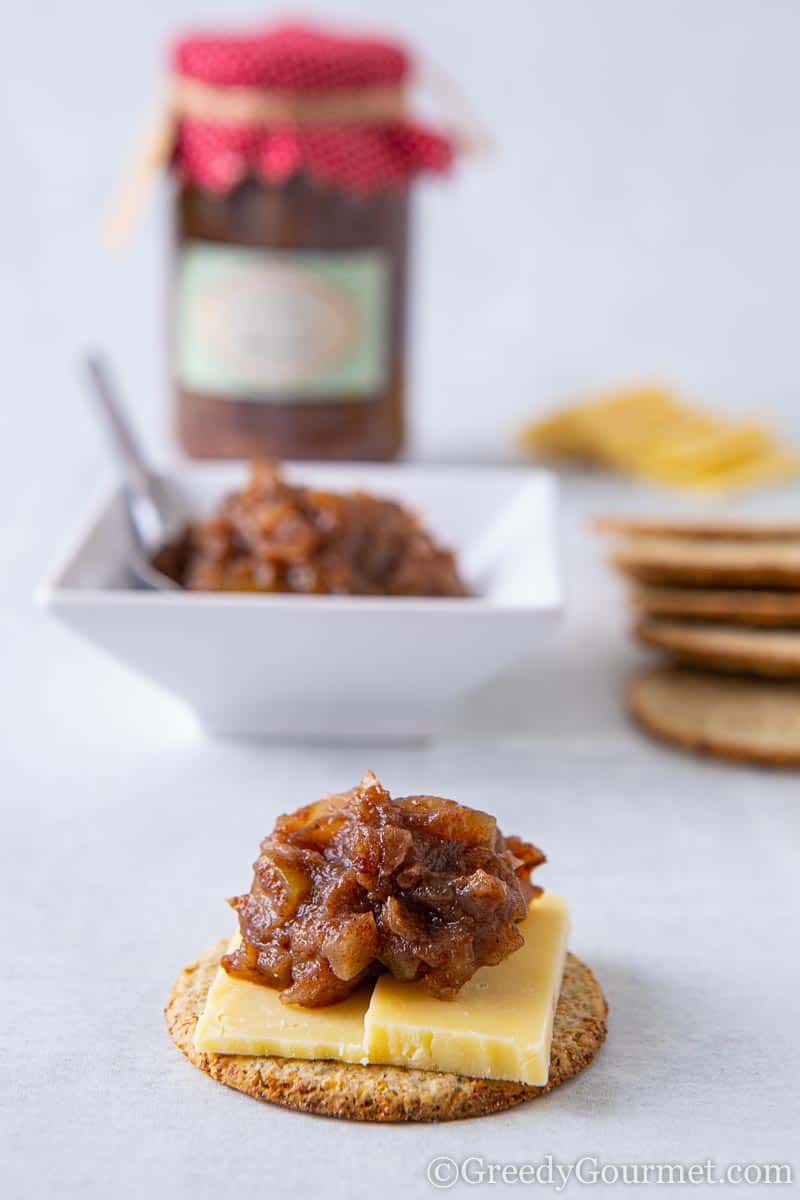 Best of all, it's incredibly easy to make. Want to know how to make marrow chutney? Read on!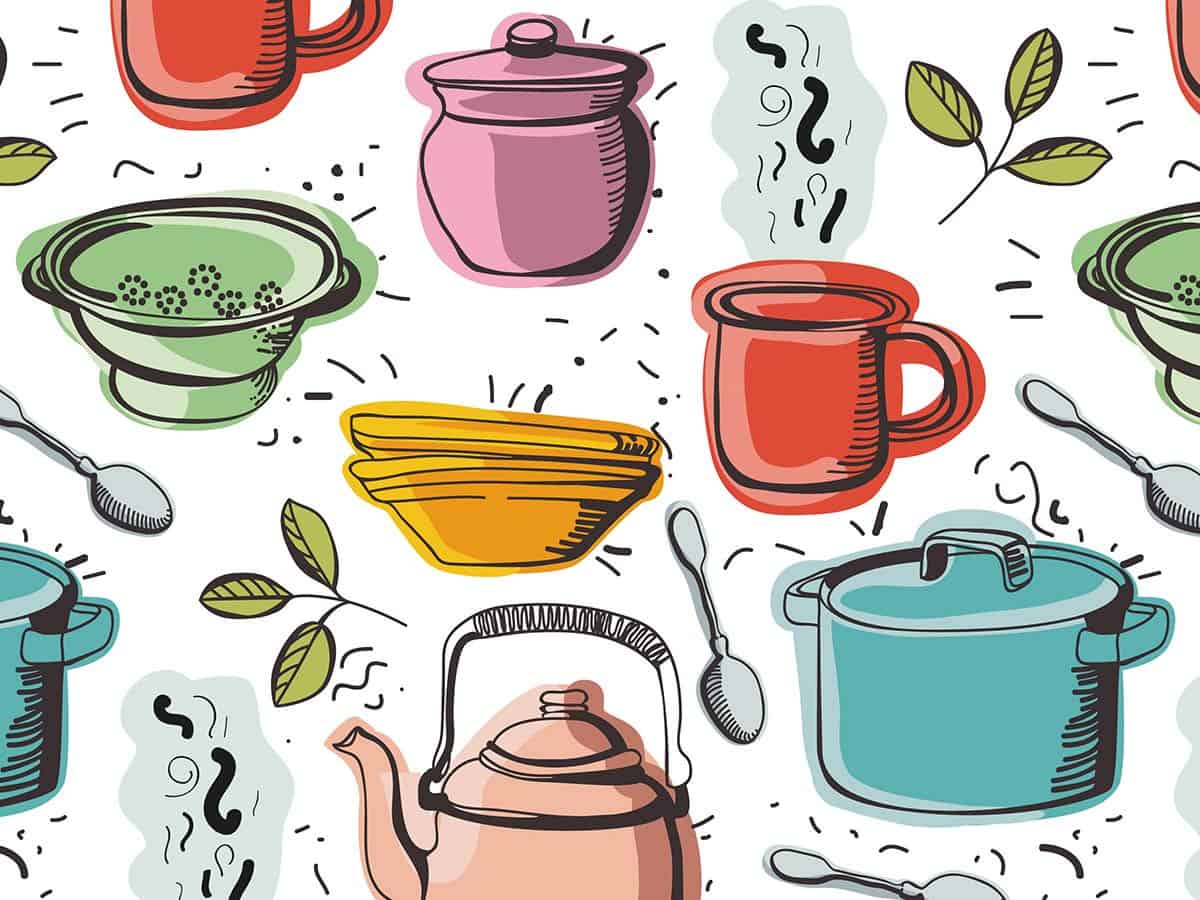 CHUTNEY EQUIPMENT YOU NEED
Check out the ultimate list to chutney making equipment. You actually don't need that much and most of the items are quite affordable!

Making your own preserves is a great and satisfying hobby. Giving the gift the lovely food to your friends and family are especially rewarding!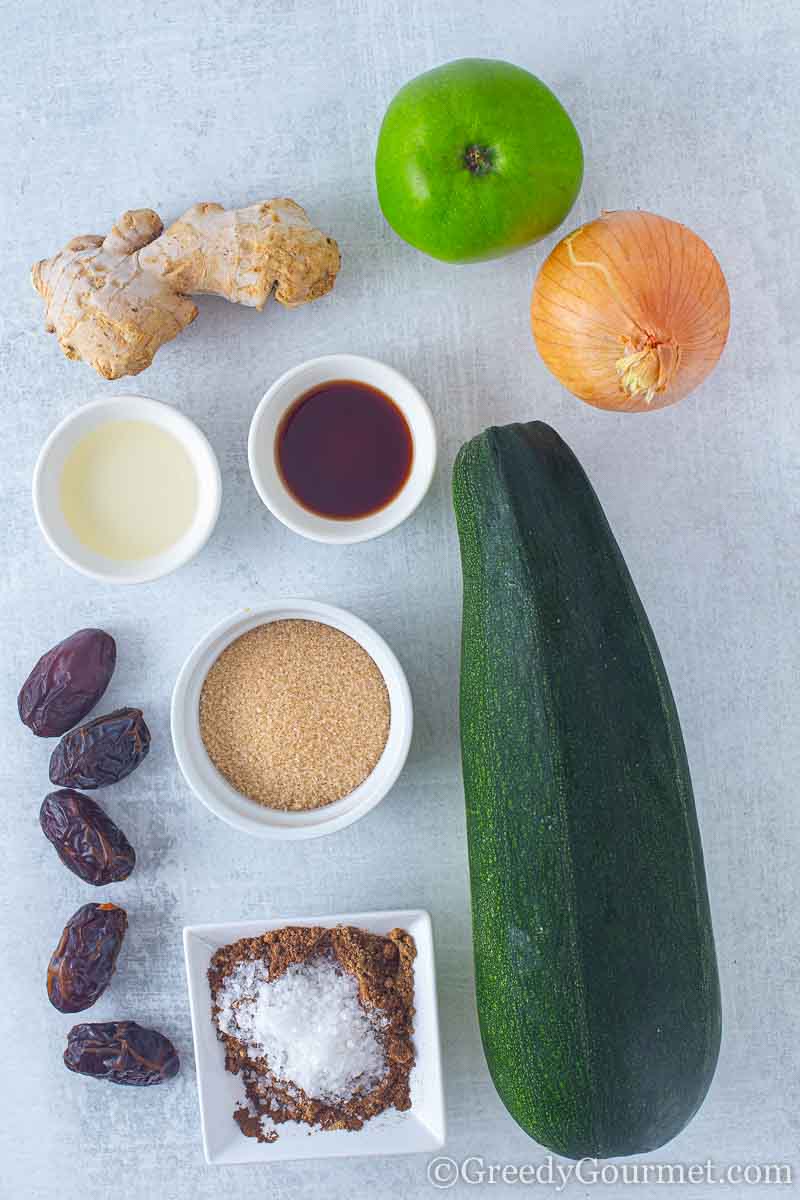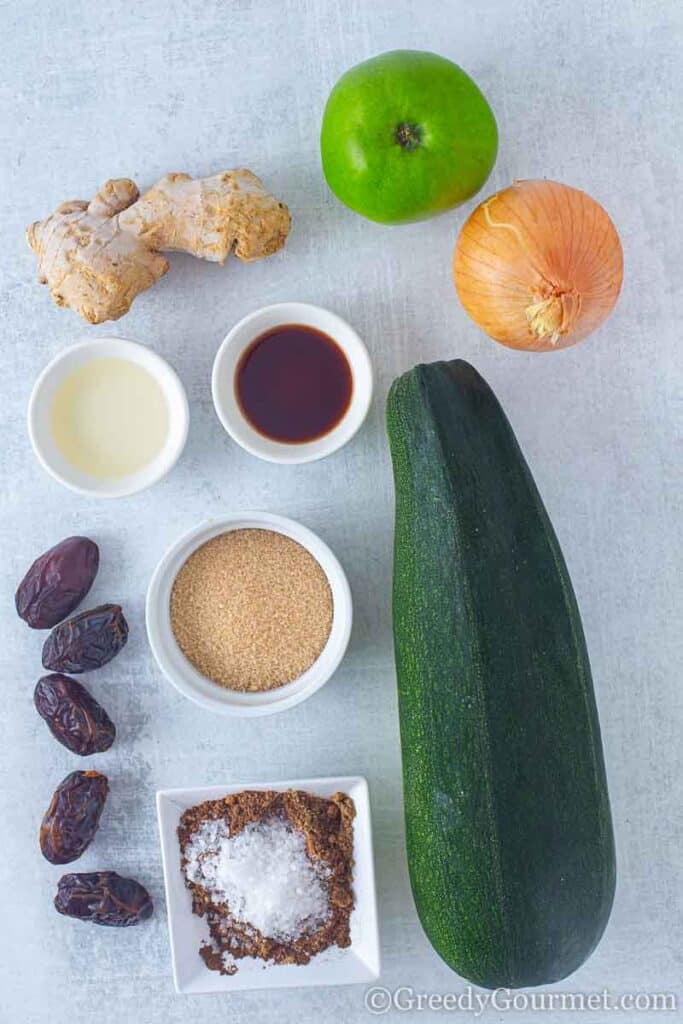 What is a Marrow?
They are large vegetables that come from the same family as courgettes, squash, melons and cucumbers. The group is known as 'cucurbits.'
The only thing that separates them from a courgette is the length of time it's left on the plant. Courgettes are picked a lot earlier, while a marrow is left to grow a little longer. We also have a Courgette chutney recipe if you want to check that out!
What does a marrow taste like?
It has creamy flesh and a mild flavour.
As marrows are quite neutral in taste, they make a particularly good base for other flavours.  Rich flavours, like meats, garlic, onion or any strong herbs and spices go perfectly with marrow. 
They soak up other flavours around them. This makes them an ideal ingredient for soups, curries and… of course, chutneys!
Are marrows good for you?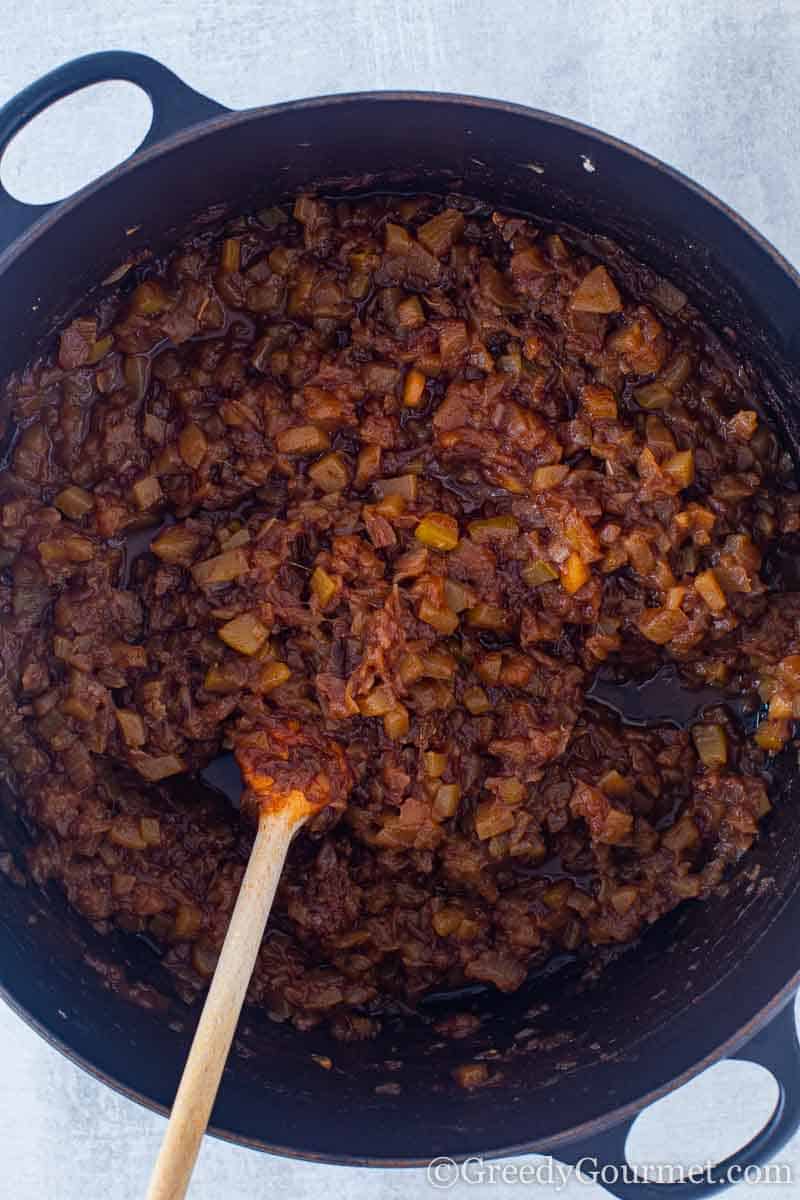 These big green vegetables have many health benefits. They are packed full of many essential vitamins and minerals, most notably vitamin C.
They are also a very good source of dietary fibre, which can promote good digestion and a healthy heart, as well as reduce cholesterol.
They are also rich in iron, which is the main driving force in keeping energy levels high and can also help build bone mineral density.
With so many great health benefits, it's no wonder marrow recipes are more popular than ever.
Can you freeze marrow?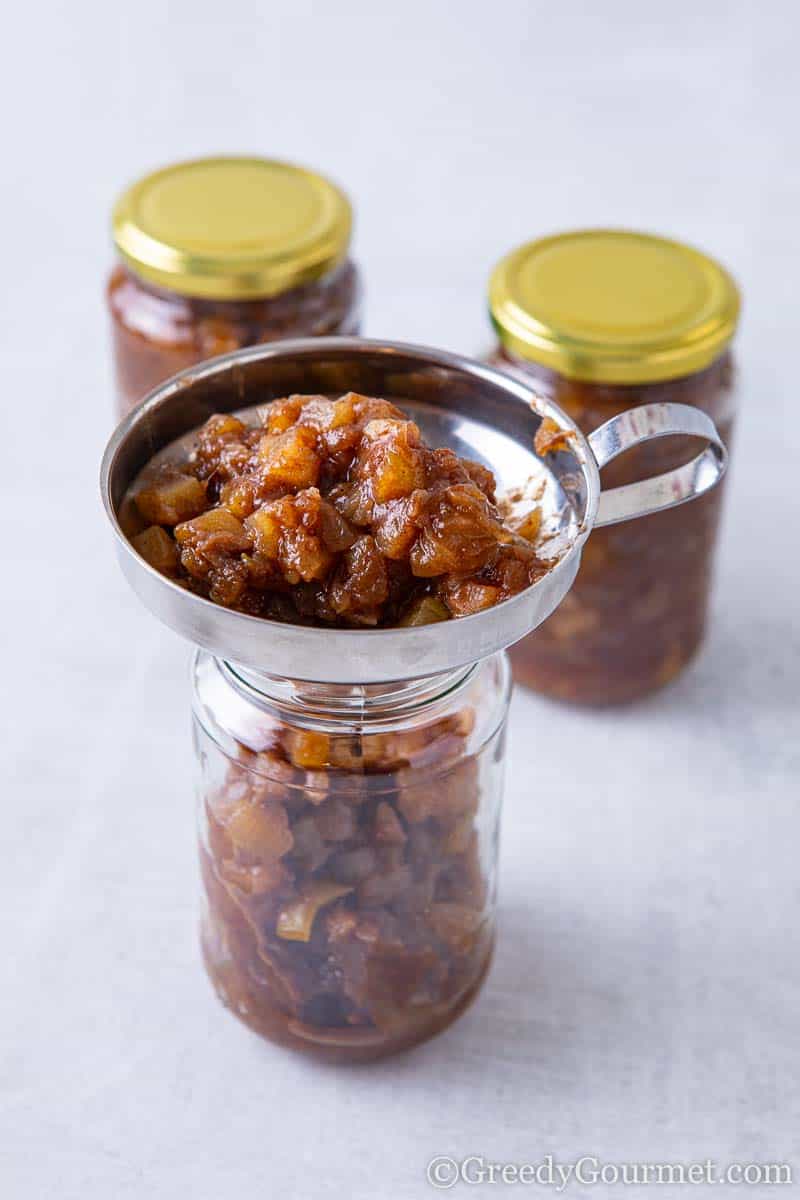 Marrow season falls between August and September. That's why I recommend you freeze them if you want to use them for winter recipes.
Freezing a marrow is easy. Just chop it up and put it in an air-tight freezer bag and label the bag. It'll keep fresh for around a year.
What is chutney?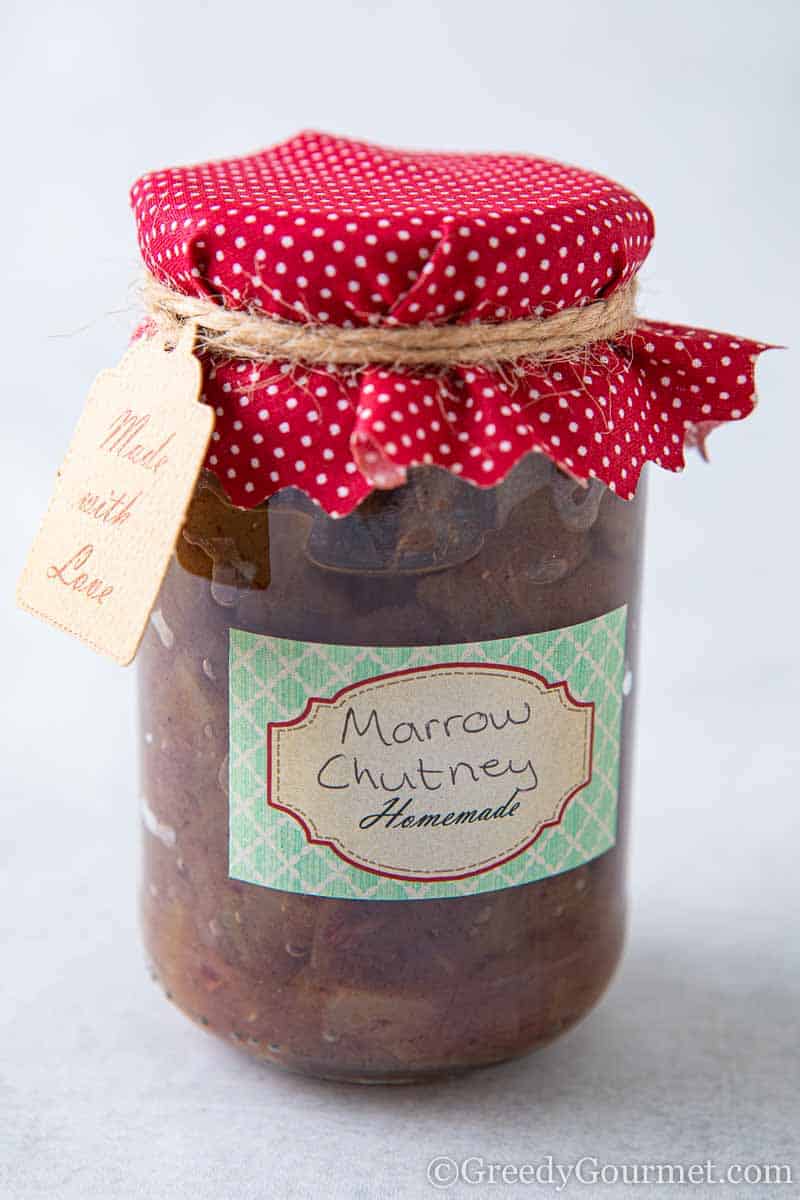 Chutney is a type of thick sauce or dip that's made from a combination of vegetables or fruits, with vinegar, spices and other flavours. It's normally tangy, sweet and/or spicy.
Where does chutney come from?
Chutney comes from India. It was used as far back as 2,000 years ago as a method to preserve food. 
Instead of having the chunky consistency of modern chutney, the original type was much smoother. It was more of a paste or sauce.
Later on, its flavour proved too irresistible for the Romans and the British. Eventually, the magical Indian side dish cast its spell far and wide. It's now massively popular all over the world.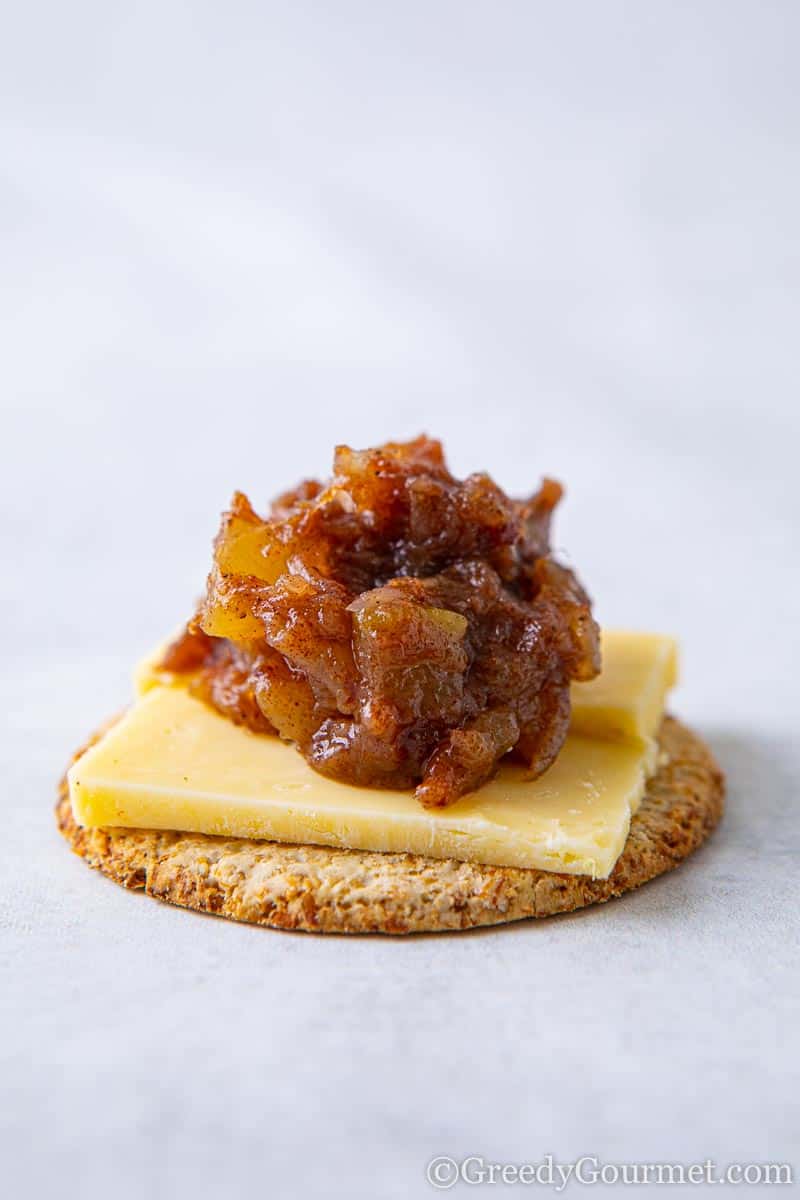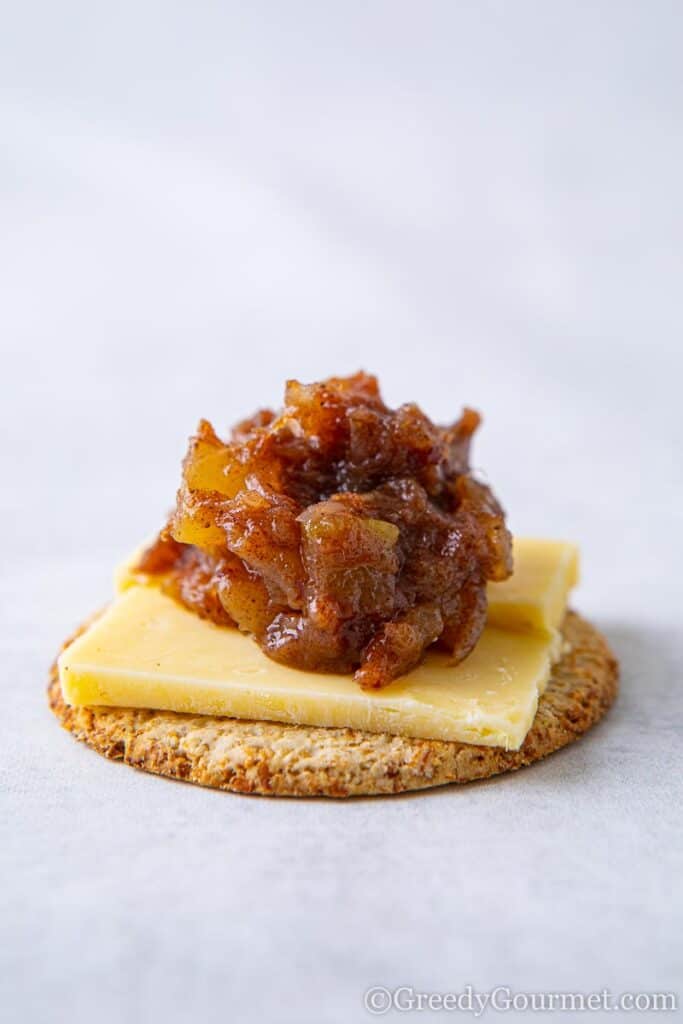 Other great marrow recipes
If you like this marrow recipe, why not try these?
Marrow soup – a delicious winter soup, this will add some warmth on those long winter days
Roast marrow – packed full of flavour, cook this dish and add this to the side of your roast dinner
More delicious chutneys
Add more chutney dishes to your repertoire!
Damson chutney – a stunning tasting recipe, one of the best chutneys out there
Plum chutney – a fabulously fruity recipe, this pairs perfectly with a Christmas ham
Green chutney – this spicy green dish is one of the simplest Indian dishes. It's full of flavour and pairs well with just about any Indian recipe you could think of
Bombay chutney – If you've got a taste for all things hot, this one's for you. A fiery classic that's not for the faint hearted, this traditional Indian recipe pairs with everything from pakoras to bhajis. You could even make it to pair with your festive finger foods
Persimmon chutney – a bright zesty dish with a one-of-a-kind taste, persimmon chutney is a great recipe if you want to impress your friends and family with something different
Carrot chutney – very fresh and healthy, this is a great recipe if you're looking for something light and delicious with a bit of a kick
Runner bean chutney – simple elements make for a great recipe that pairs well with big hearty roast dinners
Print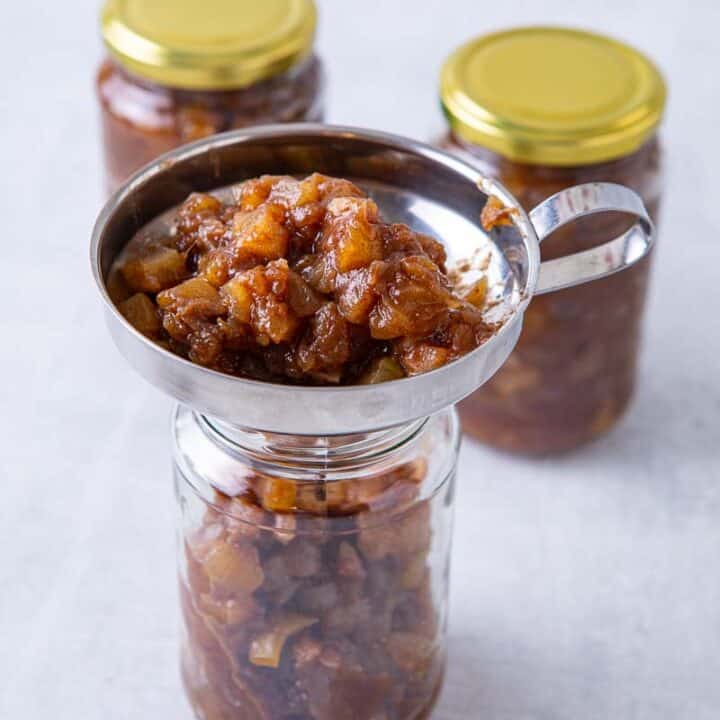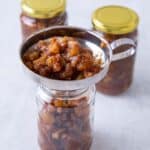 Marrow Chutney
---
Author:

Michelle Minnaar

Total Time:

2 hours 20 minutes

Yield:

50

servings

1

x

Diet:

Vegan
Description
Marrow Chutney is an excellent way to use up your glut of marrows. Paired with apple and dates, it's a heavenly match with cheese. It makes a beautiful homemade foodie gift!
---
1

marrow, washed

225

g

(1/2 lb) onions

1

large Bramley apple, peeled, cored and chopped

225

g

(1/2 lb) dates, stoned and chopped

2.5

cm (1in) fresh ginger root, peeled and grated

4

g

(2 tsp) ground allspice

4

g

(2 tsp) ground ginger

6

g

(2 tsp) salt

4

g

(2 tsp) ground black pepper

4

g

(2 tsp) ground coriander

3

g

(2 tsp) ground turmeric

150

g

(5oz) brown sugar

600

ml

(1pt) apple cider vinegar
---
Instructions
Top and tail the marrow, then halve the vegetable.
Scoop out the seeds and cut into small cubes.
Place the marrow, along with the rest of the ingredients in a large heavy bottomed saucepan.
Heat the contents slowly until boiling point is reached.
Turn the heat down until a consistent slow simmering point is reached.
Cook for at least 1 hour but no more than 2 hours. Check on it every 30 minutes and stir occasionally.
Towards the end of cooking time stir the chutney more to ensure that nothing sticks and burns at the bottom. It will thicken when it cools.
Pour into sterilised containers and seal with airtight lids. Enjoy as part of a cheeseboard!
Notes
The marrow I used in this recipe weighed 3lbs (1.4kg).
You can actually eat the marrow seeds. Pan fry it with a bit of butter and serve as a vegetable side dish as part of a main meal.
If you have the time, you can salt the raw marrow cubes and leave it in the fridge overnight. Drain and rinse it the next day then proceed with the recipe. This process will help to lower the marrow's water content.
This recipe yields 4 x 370ml (1lb) jars.
Aim to have 225g (½ lb) apples in the recipe.
Prep Time:

20 minutes

Cook Time:

2 hours

Category:

Chutney

Method:

Boil

Cuisine:

British
Keywords: marrow chutney, marrow recipe, vegan marrow recipe, chutney recipe, homemade gift recipe, what to do with marrow