A warming tipple that tingles the taste buds, my homemade sloe vodka is a simple recipe that will take your breath away. For those with plenty of patience and a love of good quality liqueur, it's the pitch perfect drink.
The best things come to those who wait. So, are you in? Let's make sloe vodka!
Products you need for this recipe
There are a few key items you'll need for this recipe:
Sloe berries – the all-important ingredient!
Vodka – you don't need to break the bank… a simple vodka will do
1.5L clip top preserve jar – otherwise known as a Kilner jar
Labels – don't forget to label your wonderful creation!
How to make this drink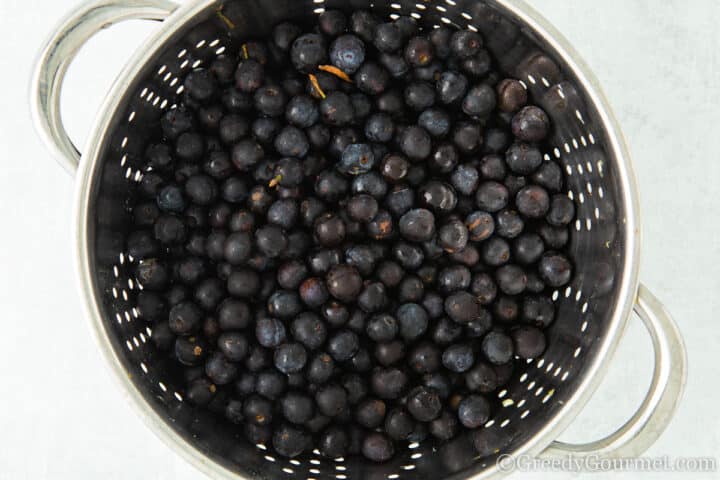 Pick your sloe berries, then remove stems and wash them.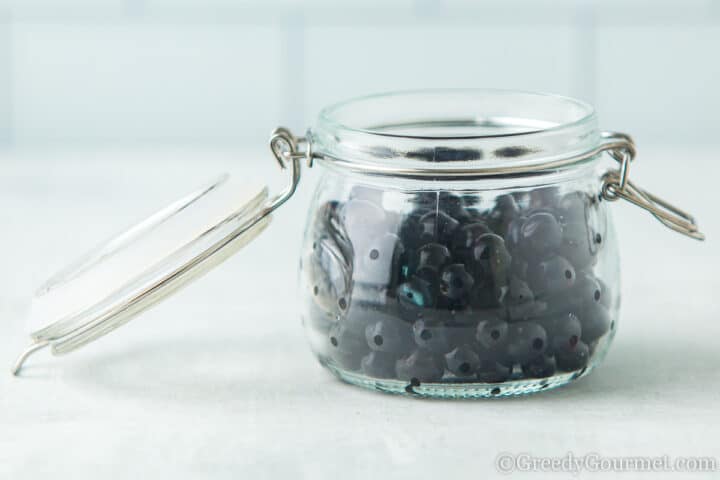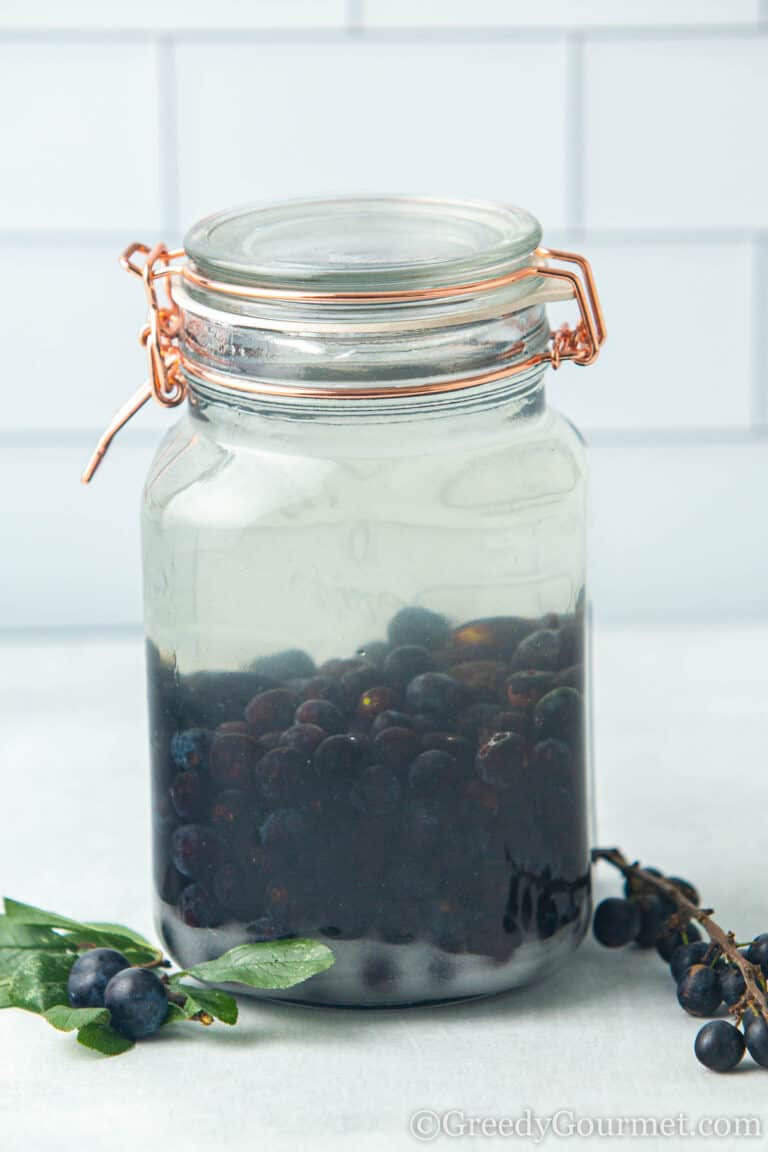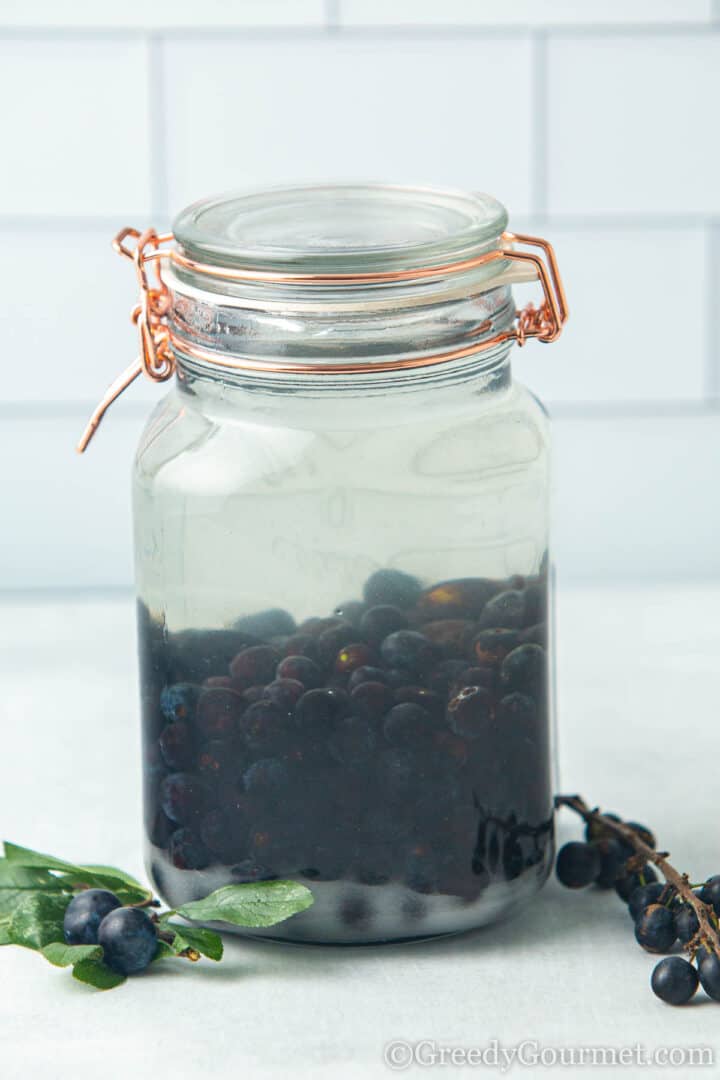 Top with vodka.
Then wait... at least 3 months and not for more than a year.
Making sloe vodka
If you're looking for something special to make for the holiday season, sloe vodka is as good as it gets. You need to get the timing right though – autumn is the ideal time to make sloe gin or sloe vodka.
Sloe vodka is so easy to make too! The actual process is simple and the rest is all down to playing the waiting game. Your sloe vodka will be ready in time for Christmas and will be the perfect drink to sip beside the fire, as the lights flicker on the Christmas tree and Sinatra croons in the background.
Making sloe vodka involves picking the berries, placing them in the preserve jar, mixing in the sugar, shaking the bottle and leaving the concoction to mature for 3 months to a year.
Then, once it has matured, you'll produce your sloe vodka by straining the vodka and decanting it into sterilized bottles.
What does "sloe" mean?
A sloe is a small blue-black fruit that grows on blackthorn bushes. Slow is pronounced 'slow' and comes from a mixture of old European words for plum.
Where do you find sloes?
Blackthorn bushes grow all over the place in the UK. They grow in rural areas as well as urban areas – you'll often find them in city parks. You'll be able to notice them by the thorns that grow on the bush and the dark purple colour of the small berries.
The number of sloes on blackthorn bushes depends on the weather over the spring and summer. If there's been plenty of rain, there will be an abundance – hence why these fruits grow so much in the UK!
If the weather has been too dry, they will be small and shrivelled. Too cold and they won't grow at all. The perfect balance is plenty of sun and plenty of rain.
Sloe doesn't grow commercially in North America, which makes them very difficult to get hold of for those Stateside. However, they have been naturalized along the Northeastern Atlantic coast, which means they can be found.
The closest fruit to sloe in the US is the beach plum, which is native to New York. Juniper berry vodka is another alternative.
How do you pick sloe berries?
Wild sloes ripen in the autumn and are harvested in the UK between the months of October and November.
For the best flavoured sloe berries, wait until they have fully ripened. You'll know when they're ready by their colour – ripe sloe berries are a dark purple. Also, they should be easy to squish between your fingers. 
You'll often find perfectly ripe berries that have already dropped to the ground.
When picking sloe berries to make sloe gin or, in this case, sloe vodka, the traditional way to do it is to wait until the first frost. This is because frozen sloes have split skins, which helps the fruit juice to infuse into the drink. 
If you pick sloe berries before the first frost, you can replicate the effect by placing them in the freezer overnight.
Is sloe vodka like sloe gin?
Making sloe gin and sloe vodka are both great in their own ways.
Sloes really complement the flavour of each drink. One key difference is that vodka has a more neutral taste than gin, which allows the sloe flavour to stand out front and centre. 
Both are delicious drinks, of course. Still, if you're looking for something different to sip beside the fire this winter, you have to give sloe vodka a try.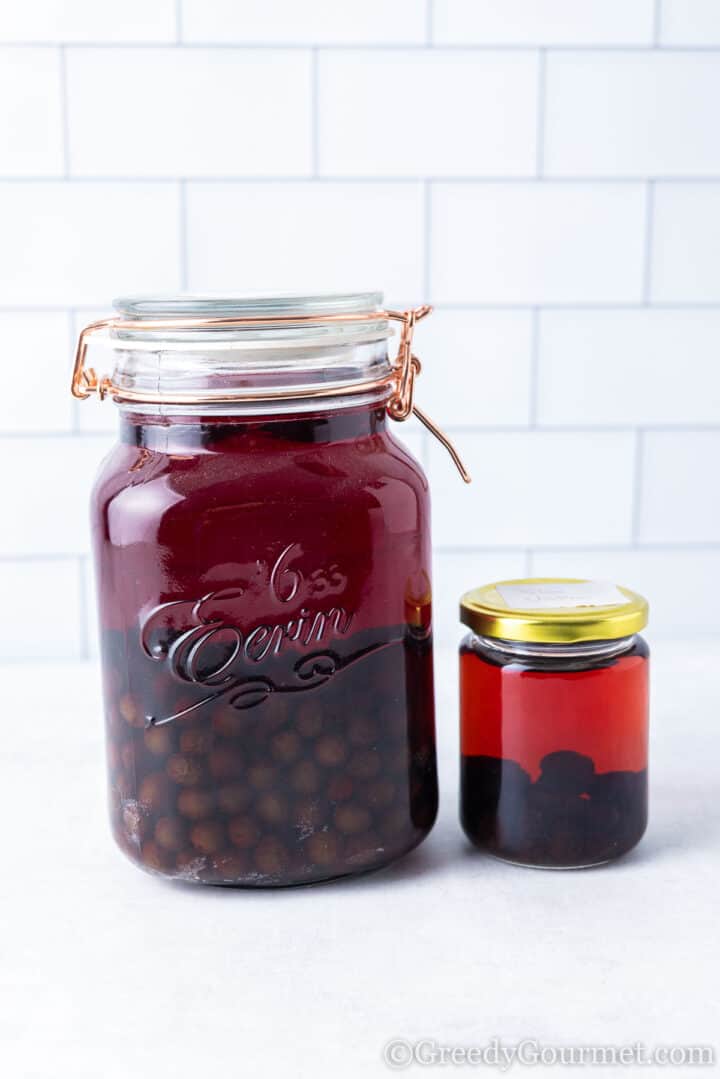 Why do you need to sterilize the bottles?
When sealing and preserving the sloe vodka, you are protecting it from harmful bacteria on the outside. However, if you don't sterilize the bottle that you store the vodka in, you could end up trapping the bacteria on the inside, allowing it to grow. This will completely ruin the drink. 
Don't worry, sterilizing bottles is easy and only takes a few minutes.
How do you get more sloe juice in the vodka?
One of three ways. If you pick your berries after the first frost, the skins will have split. This will allow more of the juice to disperse into the vodka.
You can also replicate this by placing the berries in the freezer. Leave them overnight, before starting this recipe.
Finally, you can prick the skins of the berries. This is more time consuming, but it definitely works.
How long do you steep sloe vodka?
For at least 3 months. This allows the juices of the berries to properly infuse with the alcohol, to create the delicious taste of the sloe vodka.
For best results, leave it to steep for six months to a year.
What happens if you steep for longer than a year?
It's better to steep it for no longer than a year, as the fruit may start to go bad. This would destroy the drink – not what you want after a year of waiting patiently!
After you've strained it, how long does it keep for?
As long as you keep it out of the heat and direct sunlight, sloe vodka will last for years and years. In fact, like a fine wine or George Clooney, it gets better with age!
After just one taste, you probably won't be able to resist it for that long though!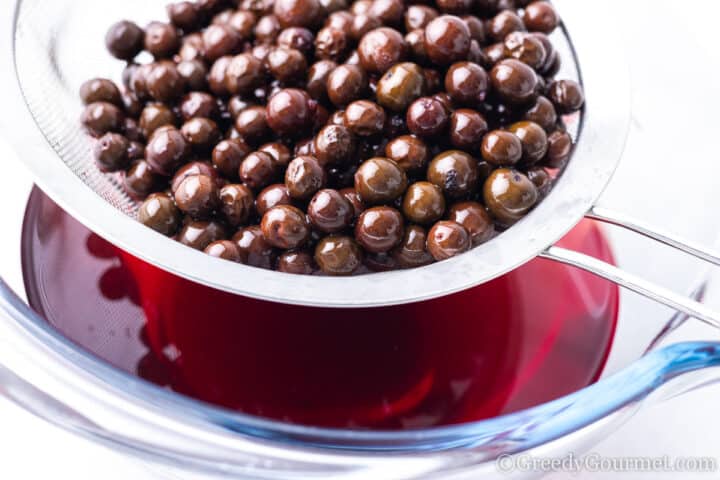 Why is my sloe vodka cloudy?
Usually, it's because the drink hasn't been left to steep for long enough. Eventually, the cloudiness will clear. 
There's also a possibility that the berries were too cracked and too much sediment has got into the juice. Although, eventually, the drink will clear.
Can I sweeten this drink?
Yes! If you prefer sweeter liqueurs, you can add a little bit more sugar during the mixing process. If you find a sweet spot and get the perfect balance of sweetness and bitterness, remember your ratios so that you can recreate your success!
If your vodka comes out a little too bitter for your tastes, you can also sweeten your drink after infusion. Use sugar syrup, honey or a mixture of both.
What should I do with the leftover sloe fruit?
Whatever you do, don't throw it away!
This leftover fruit will have an incredible flavour, which makes it a very interesting ingredient to play with. Here are a few suggestions for what to do with your leftover sloe fruit:
Make sloe sherry, port or brandy
You'll have so many sloes leftover, so don't let them go to waste! Making another infusion is a great idea, although you'll want to move onto something with a stronger flavour, as the fruit will have lost a lot of its punch.
Dark spirits like sherry, port and brandy are perfect. You could even use rum. Just make sure it's not a really good quality liqueur – those should always be enjoyed as they come.
Make sloe jam
You'd be forgiven for thinking a slow jam is something you listen to in the bath after a hard day's work. It's definitely not just that, though. You could combine the boozy fruit with some fresh plums to make a fantastic fusion jam.
Make sloe chocolates
Homemade chocolate makes an excellent Christmas present. Add them into a chocolate mixture for a wonderful, boozy festive treat.
Add them to desserts
Whether it's pies, ice cream or tars, the addition of some of your leftover boozy fruit will definitely kick things up a notch or two, flavour-wise.
Add them to sauces
This is where things really get interesting. If you want to really wow the crowd come the holiday season, add your leftover booze-berries to some sauces and gravies. The flavour – with a little tinkering, of course – will be sensational!
Use them in a marinade
Find the right ingredients to mix them with – spices and condiments like Worcestershire Sauce, for example – and you could make a really incredible marinade for pork, beef, chicken or turkey.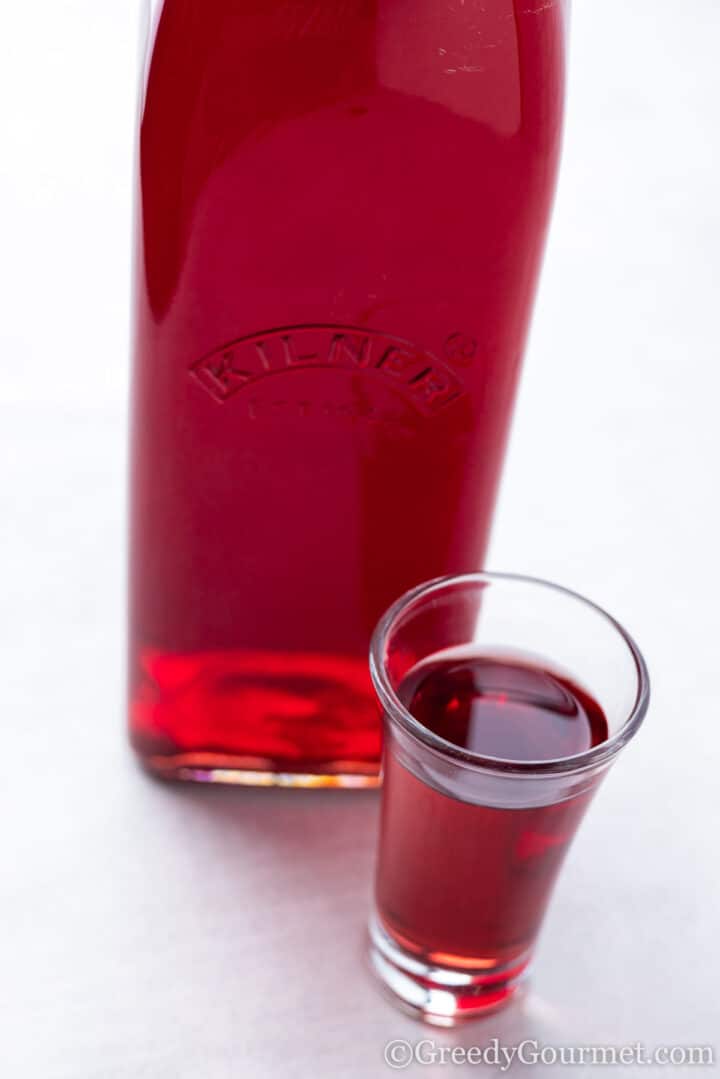 Cocktail ideas for using sloe vodka
This drink is perfect on its own. Still, everybody loves a good cocktail or two (or three). So, let's take a look at some of the best ways to use this wonderful sloe vodka:
Sloe vodka martini
Even James Bond would be shaken and stirred by the flavour of this cocktail. The sloe adds to the bitter complexity of the drink, with the vodka and the vermouth doing their thing.
Cos-sloe-politan
Add cranberry juice, lime and orange liqueur to this infused vodka and you've got a playful cocktail with plenty of bite!
Sloe vodka tonic
Simple, but effective. Serve with ice and a twist of lime.
Or, you can make the vodka version of sloe gin fizz!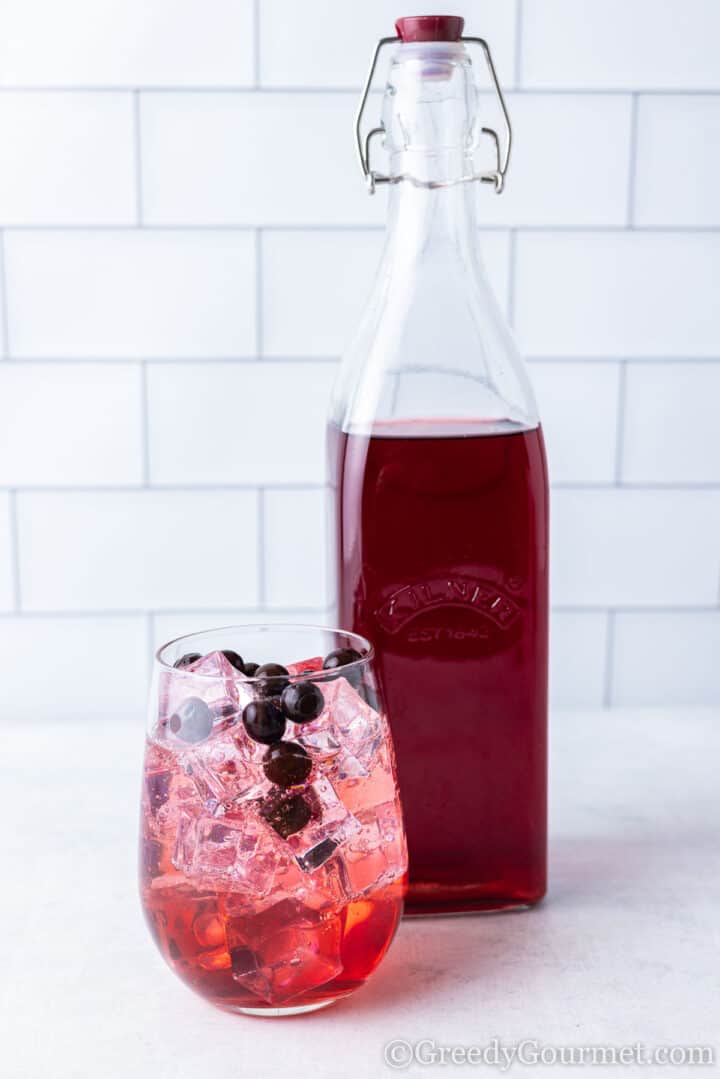 More terrific tipples
Tired of drinking uninspiring booze? These recipes are cool, easy and make a lovely treat at any time of year, especially during the festive season when the parties get in full swing:
Print
Sloe Vodka
---
Author:

Michelle Minnaar

Total Time:

15 minutes

Yield:

Makes about

1.25

L (

5 cups

)

1

x

Diet:

Vegan
Description
My homemade Sloe Vodka is a simple recipe but the results will leave your taste buds tingling. Do you have the patience for this tasty drink?
---
500g

(1lb) sloe berries

125g

(

½ cup

) granulated sugar

1

L (4 cups) vodka
---
Instructions
Wash the sloe berries, then remove any leaves, twigs and stalks from the fruit. Discard mouldy or any dodgy looking berries from the mix. 
Place the sloe in a clean 1.5L clip top preserve jar. 
Add the sugar then top with vodka. 
Close the lid and store somewhere cool and dark. 
Give the bottle a shake every day until all the sugar has dissolved. 
Leave to mature for at least 3 months. For best results, consume after 1 year of steeping. 
Place a sheet of muslin over a sieve and strain the vodka. 
Decant into sterilised bottles, then seal and label. 
Use the sloe vodka your favourite cocktails. Enjoy!
Notes
Any glass bottle with a cap will do the job. In this case you can even use two 75cl vodka bottles and split the ingredients between the two!
To err on the safe side, don't soak it for longer than a year because the fruit may go off and destroy the drink. 
Reserve the fruit for other applications such as in sauces, jellies or desserts. You can use them again and make sloe sherry!
After the sloe vodka has been strained, it should keep indefinitely because of the high alcohol content. 
If you have a sweet tooth, you can add more sugar. Alternatively, you can sweeten it up after the infusion took place. 
Keep track of the ratios you use, so that you can repeat your successes!
Prep Time:

15 minutes

Cook Time:

0 minutes

Category:

Drink

Method:

Infuse

Cuisine:

British
Keywords: sloe vodka, sloe drink recipe, sloe recipe, foraging recipe, sloe foraging, what to make with sloe berries