The city of Norwich has plenty to offer when it comes to tourist attractions. Undoubtedly, Norwich is one of the most beautiful cities in Norfolk with a rich history dating back to medieval times. In addition, this cathedral city has a lot in store regarding culinary experiences, with one trendy restaurant after another on every corner. Hence, Norwich is bursting with activities to experience and atmosphere to enjoy. This list of 25 things to do in Norwich mentions the activities and attractions you simply cannot miss out on. Also, among the top 25 things to do in Norwich, I'll give you a list of restaurants which you must try during your stay. Enjoy!
Top 25 things to do in Norwich, UK
1.Norwich Cathedral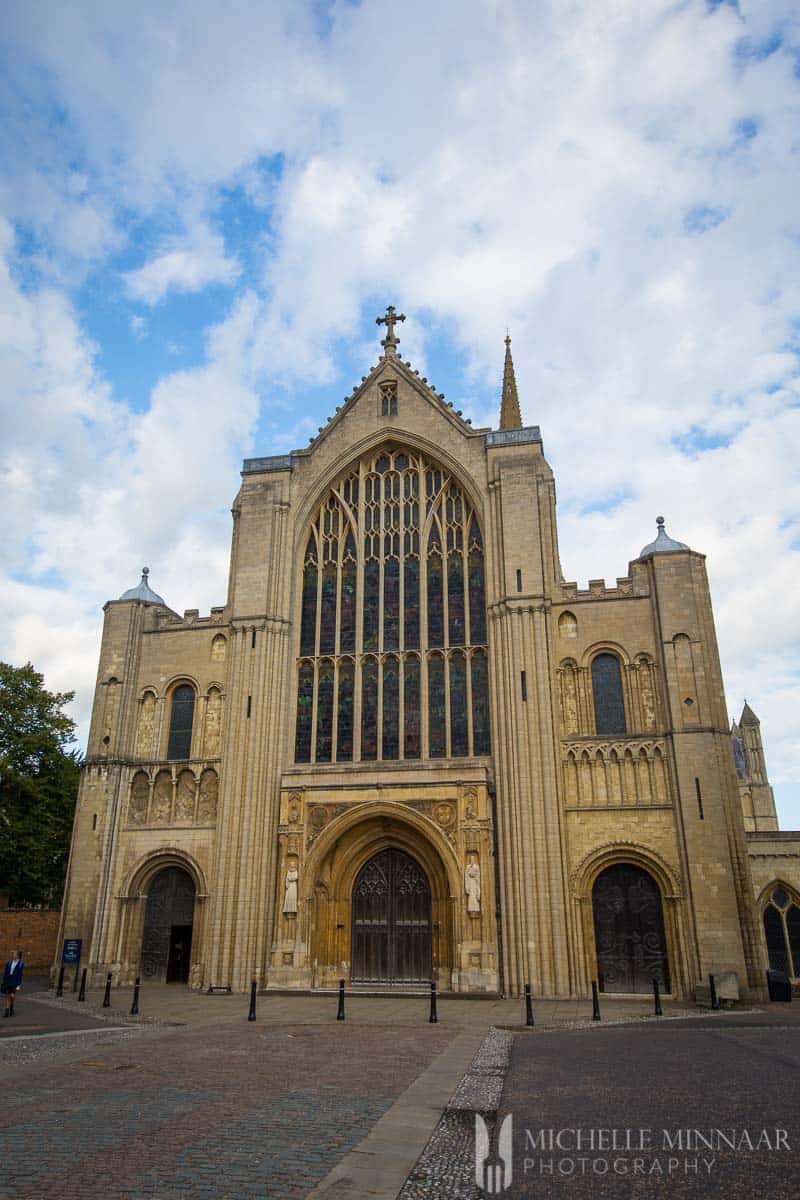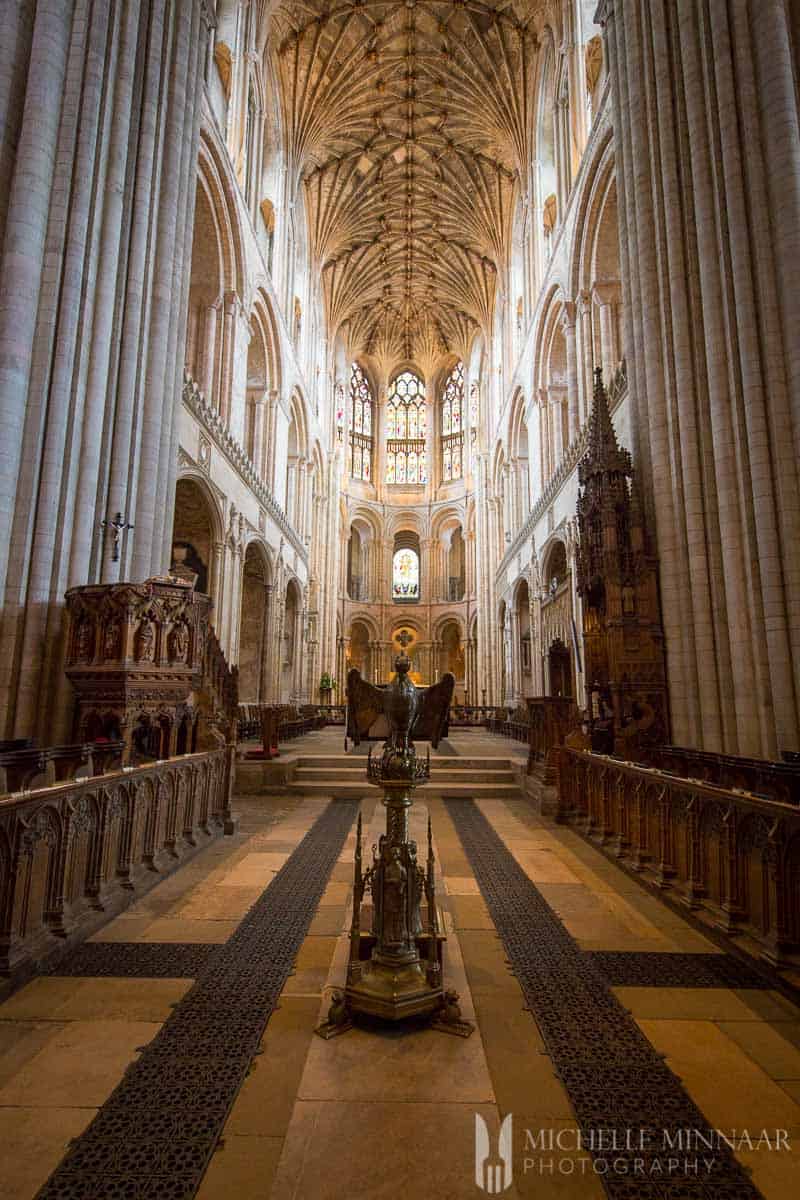 Norwich Cathedral is a stunning building with magnificent Norman architecture and should top your list of 25 things to do in Norwich. It proudly stands as one of Norfolk's 12 heritage sites. Following the Norman Conquest, the construction of the Cathedral began in the late 11th century using limestone, which gave the structure its distinct cream colour. In fact, the base of the cathedral was so large, that two churches, as well as an entire Anglo-Saxon settlement, had to be demolished to make enough space for the construction. Even more surprising for the time, it took only 49 years to complete the Cathedral, which has a distinct Norman tower with a wooden spire that remains in place since its inception in the early 12th century.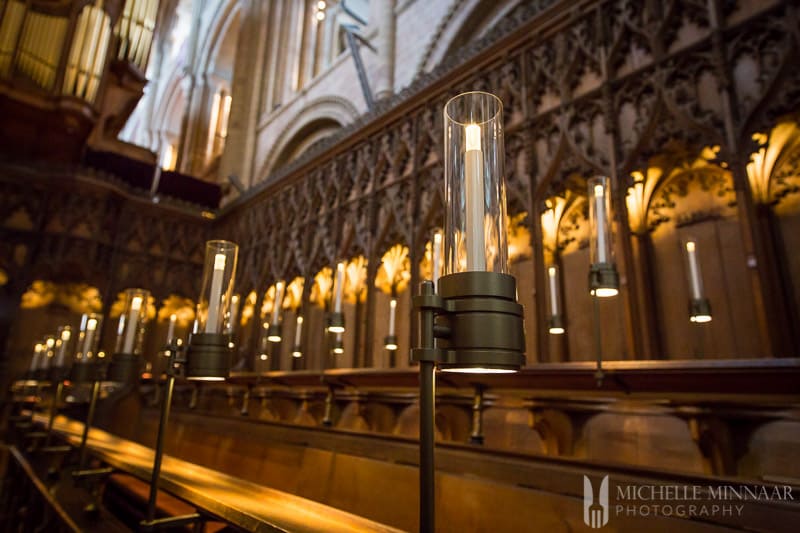 Most noteworthy, Norwich Cathedral has a very special cloister (enclosed gallery) with more than 1,000 stone knobs (otherwise known as bosses). The square cloister is the 2nd largest in England and the Cathedral itself is one of the largest in Europe. The spire measures 315 ft and, astonishingly, lightning struck after the building's completion in the 12th century, setting it on fire. This happened only 23 months after its completion – quite a disaster! To learn more about the history of the Cathedral and about Norman architecture, click right here.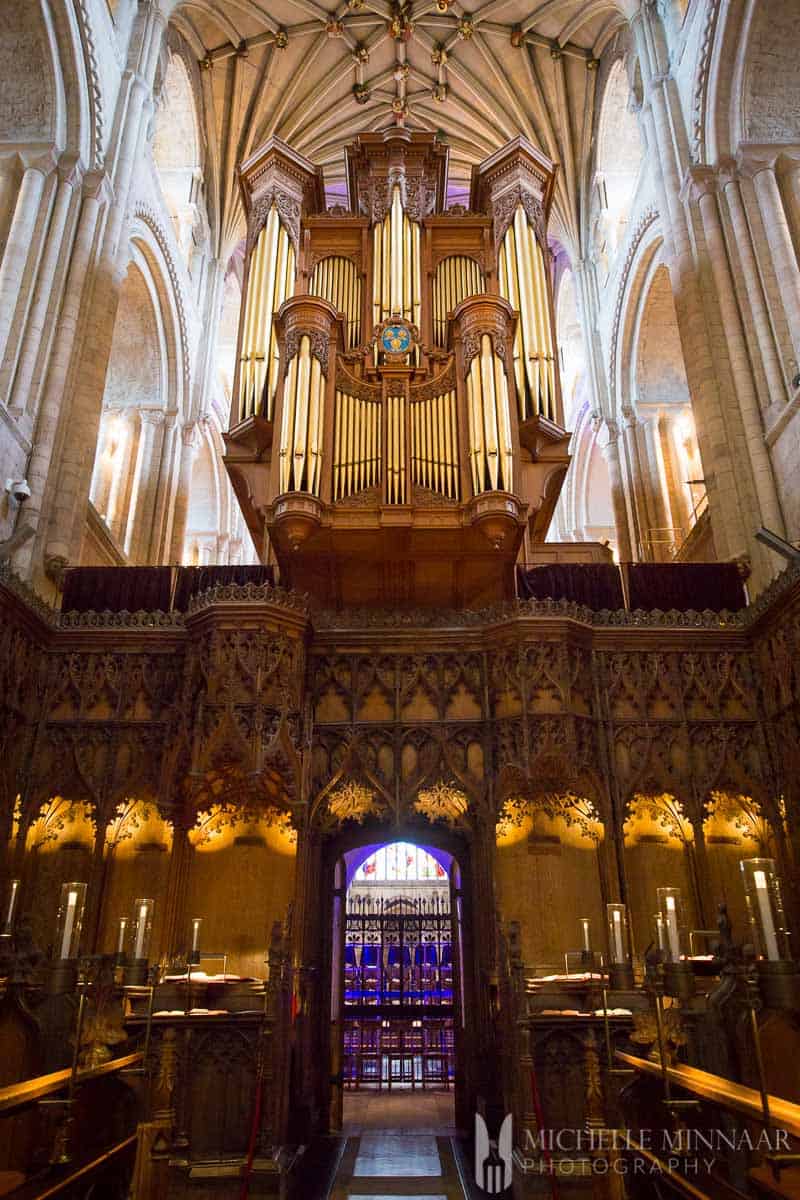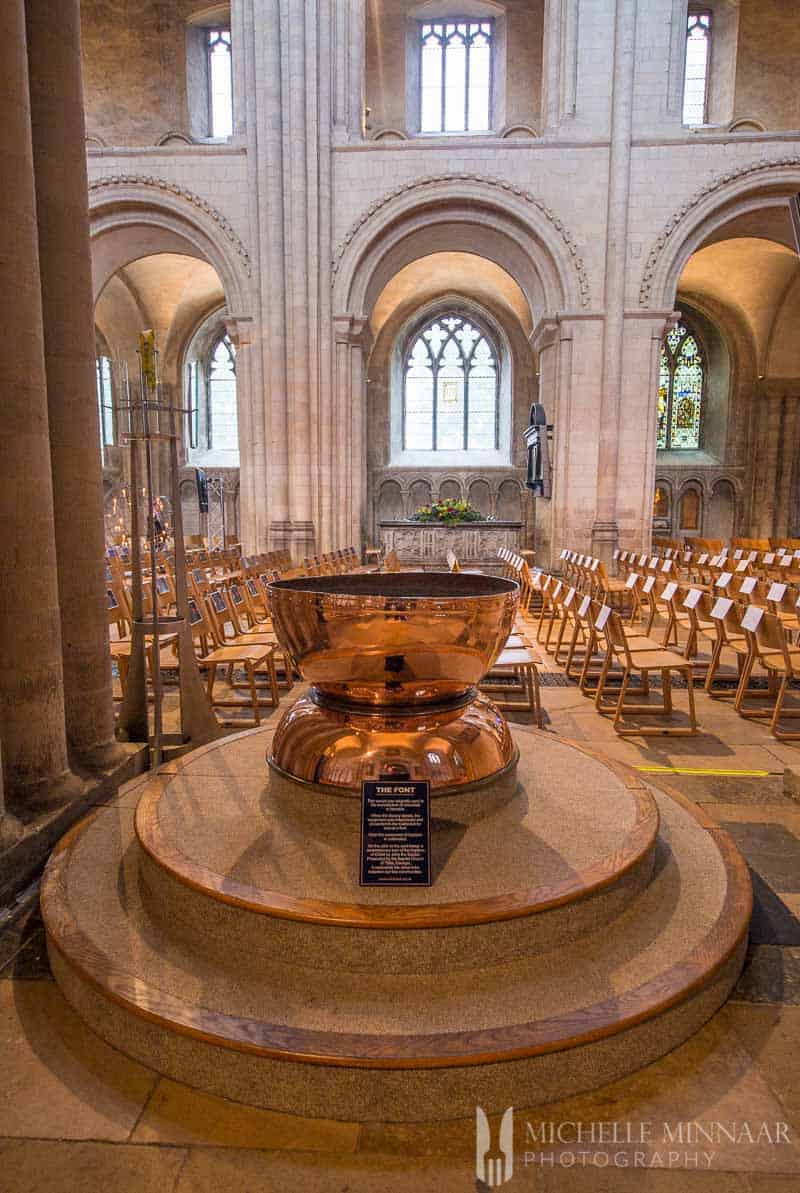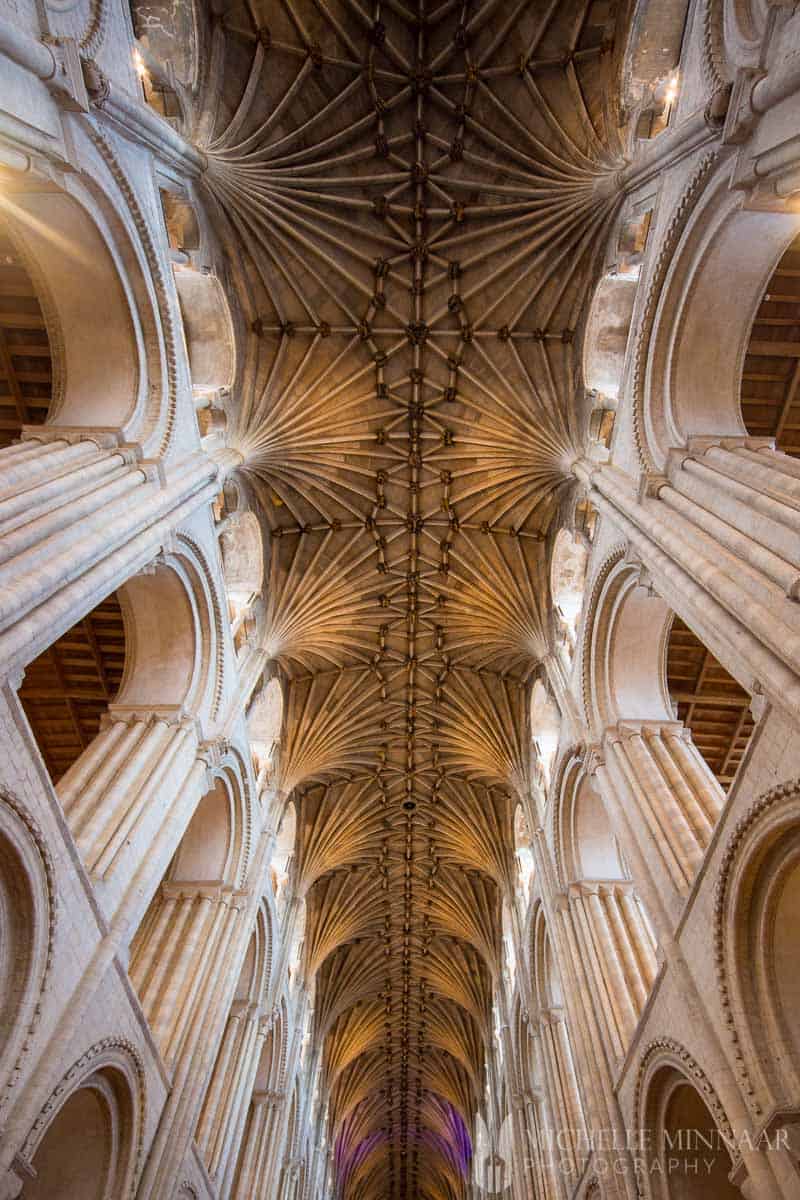 If you want to check out another gorgeous cathedral city, then make sure you check out this list of things to do in York. The York Minster is amongst the grandest cathedrals in Northern Europe.
2.Norwich Lanes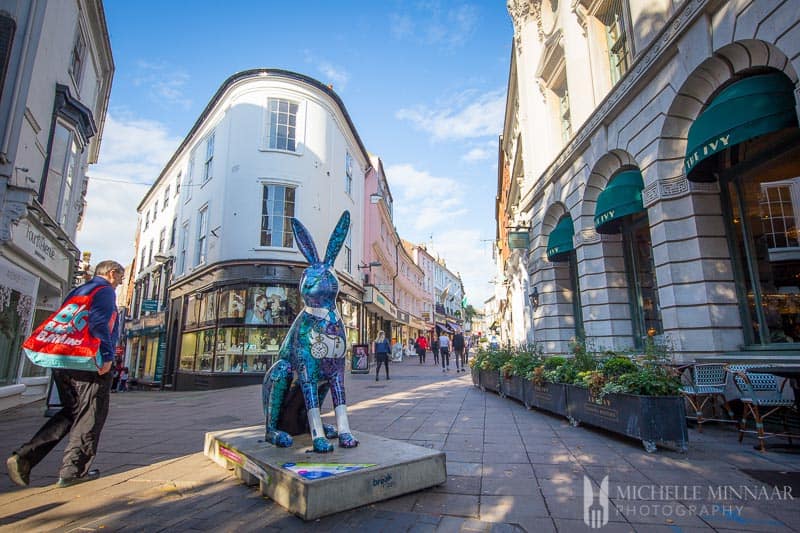 Norwich Lanes are at the top of the list of things to do in Norwich, and definitely create an exciting itinerary for your stay. The Norwich Lanes are famous for their independent and quirky retailers, contemporary cafés, local boutiques, trendy bars, buzzing restaurants and much more. With a backdrop of charming narrow alleyways, the Norwich Lanes offer an exciting walk. This is the place to get an authentic cup of coffee or get served a pint of real local ale, whichever tickles your fancy!
Start at Upper St Giles, which is a unique Georgian-style street. There, you'll find many art shops including the Norwich Art Shop and the Studio Art Gallery. There are also many unique designer boutiques for you to browse through. Next, head for Upper and Lower Goat Lanes where you'll find the best fish and chips in town at Grosvenor's Fish Bar. Also, don't miss out on what's in store for you at these streets:
Pottergate
St John Maddermarket & Dove Street
London Street & Saint Andrew's Hill
Bedford Street & Exchange Street
and of course the famous St Benedicts Street – which is home to one of the best upmarket restaurants, Benedicts.
These locations all combine to make up the Norwich Lanes. To learn more about the Norwich Lanes and discover the type of shops you'll find there, click right here. Explore on foot and follow your nose – see where it takes you.
3.Norwich Castle Museum & Art Gallery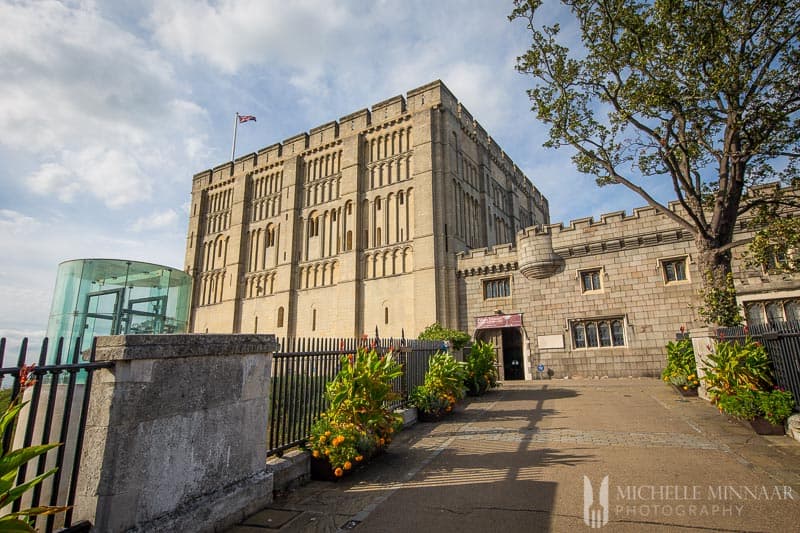 Norwich Castle is a Norman fortification and a must-see attraction. Similarly to the Norwich Cathedral, it was also constructed in the 11th century in response to the Norman Conquest. Read all about the Norwich Castle Museum in my review here. Also, you'll get a chance to learn about all the types of exhibitions and collections one can visit there. Today, the museum houses a range of artefacts – Saxon gold hoards, exquisite jewellry, and much, much more.
Speaking of exhibitions, I had the opportunity to see the Paston Treasure: Riches and Rarities of the Known World. Indeed, this was a very rare opportunity to see five actual objects from The Paston Treasure (circa 1665), which are steeped in the history of more than three centuries, alongside superb paintings from many renowned artists. The exhibition provided a one-chance opportunity to view extraordinary pieces from the Metropolitan Museum of Art, New York, the Rijksmuseum, Amsterdam, Chicago Institute of Art, the Victoria and Albert Museum, and the Royal Collection.
4.Norwich Market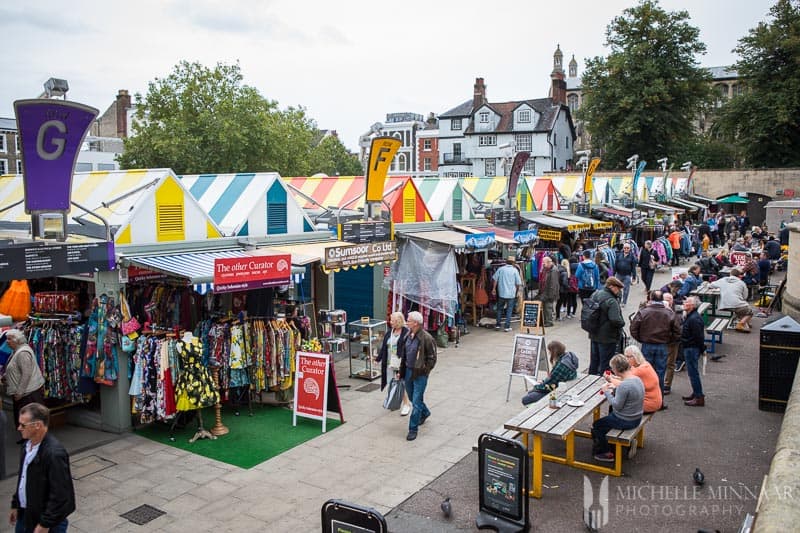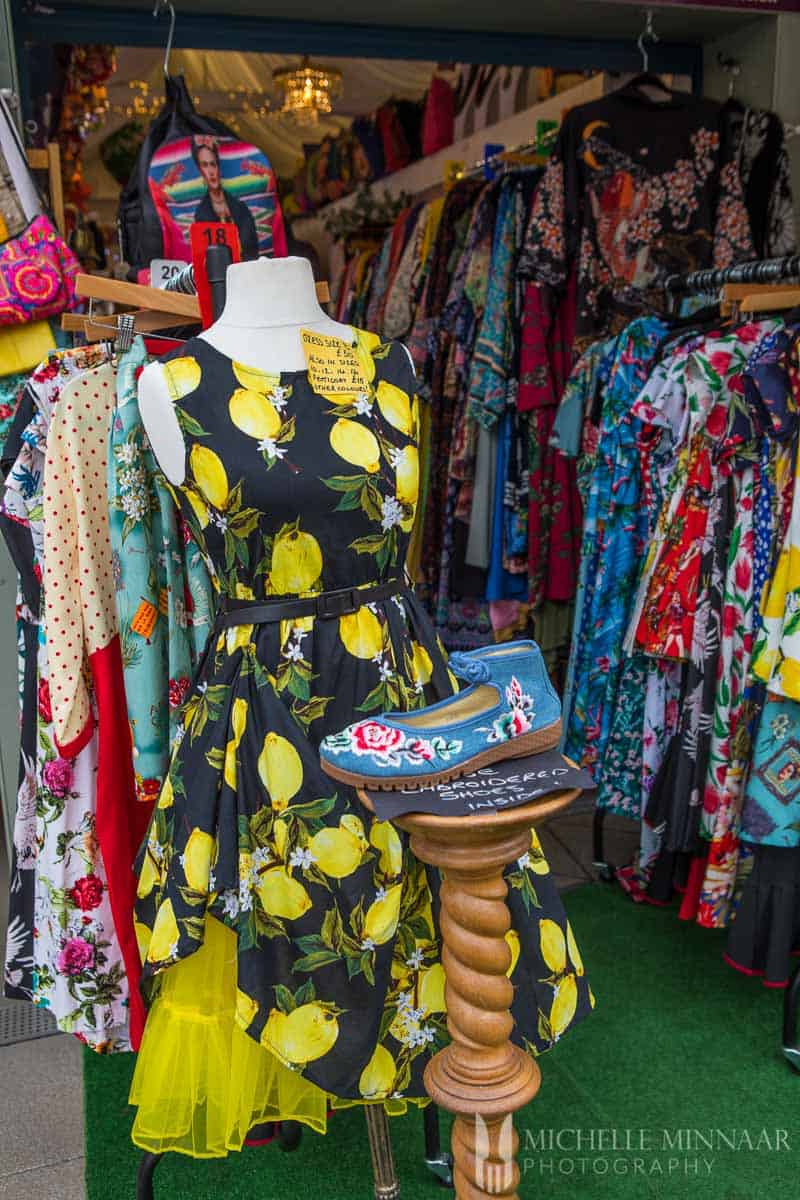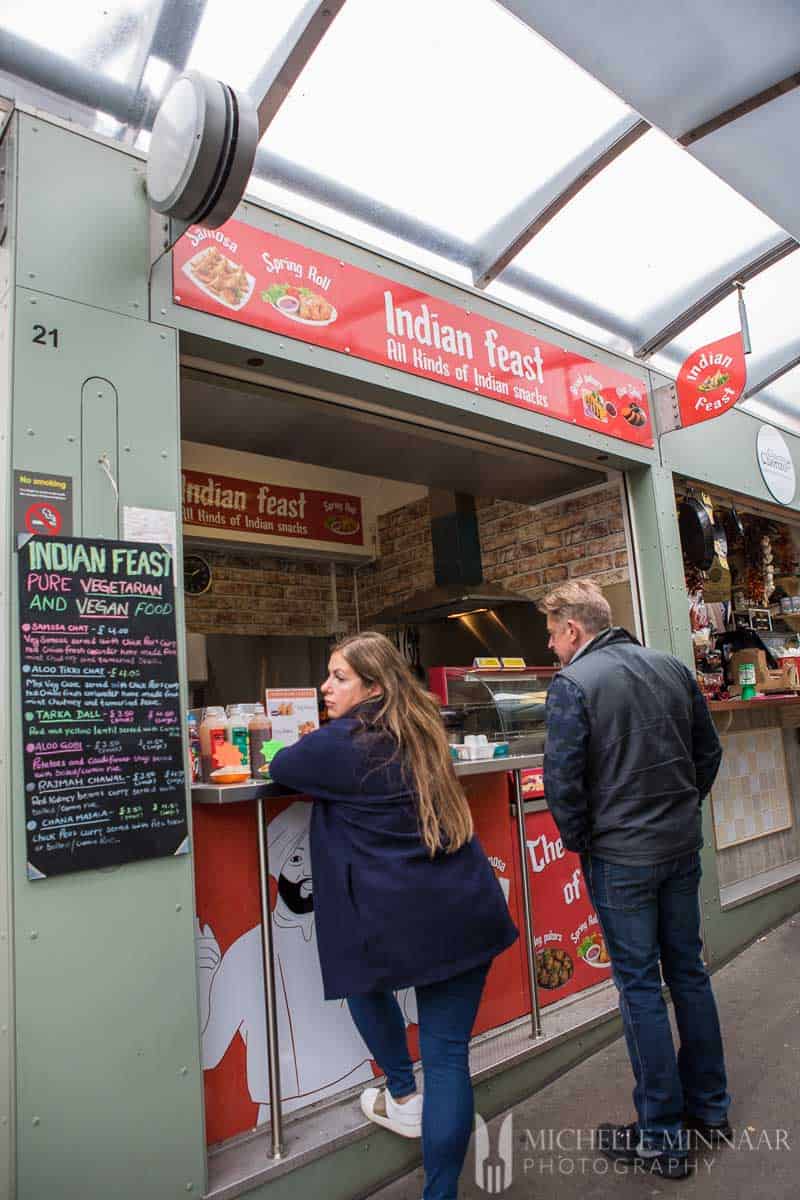 Norwich Market is certainly one of the largest open-air markets in the UK. This market is located at the heart of Norwich's city centre on Gentleman's Walk and is sure to charm you. It has a culturally rich heritage and is packed with stalls offering a range of foods from different cuisines and all kinds of wares and services.
There is definitely plenty to eat there. Chances are that if you happen to pass by Norwich Market you are bound to cancel your lunch or dinner plans, because you simply won't be able to resist indulging in something yummy. Even more, you'll enjoy snacking on local quality fish, meats, fresh bread, cheeses, hog roasts and more tasty offerings in the quaint historical surroundings. Also, I have to mention that there are also excellent options for vegans, too.
The market is open from Monday to Saturday. Be aware that it's closed on Sundays, but you can still take a little stroll and enjoy the historical backdrop to the market.
To learn more about the Norwich Market, click right here.
5.City Hall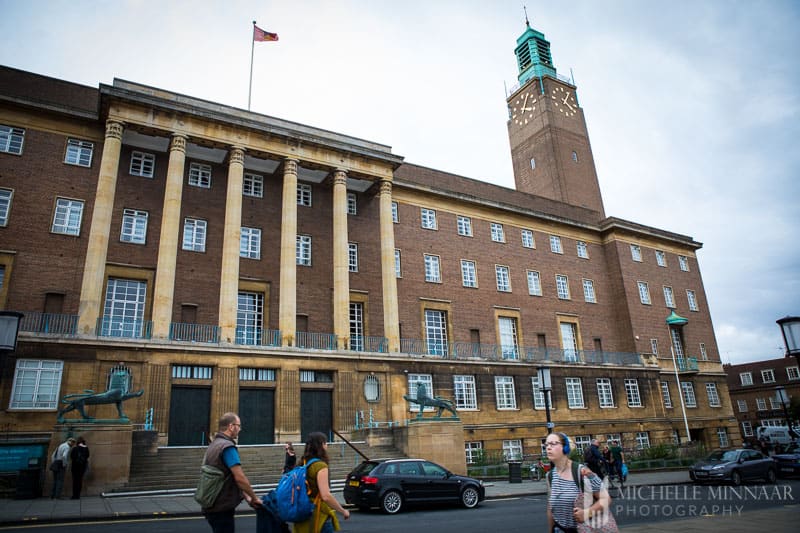 As distinct from most official buildings in Norwich, the City Hall is an Art Deco affair dating from 1938. This makes it an instant historical hit, and it is considered one of the 12 Norwich heritage buildings of cultural importance. The building was specifically designed for national significance, with each brick being specially made to better reflect the building's proportions. King George VI and Queen Elizabeth officially opened Norwich City Hall on the 29th of October 1939. So, considering the fact that a year later Norwich was severely bombed due to the outbreak of the Second World War, the building did well to survive intact!
6.Guildhall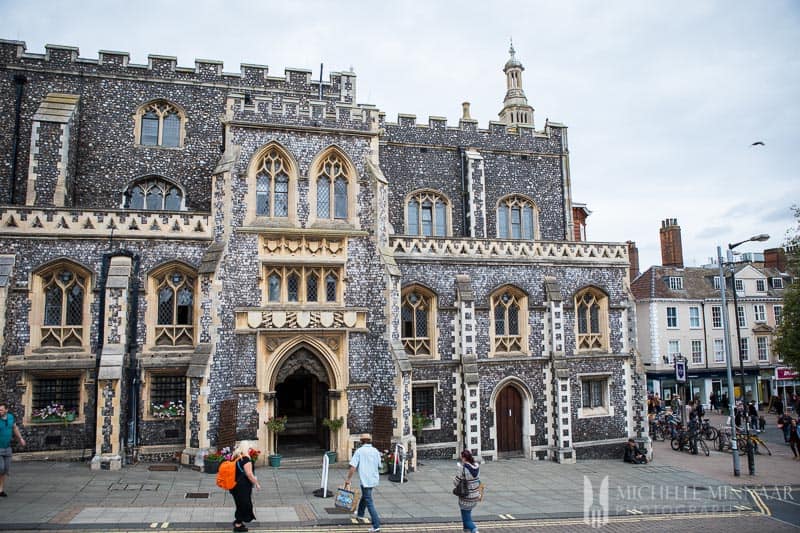 The Guildhall, otherwise referred to as Norwich Guildhall is a historic building located on Gaol Hill. Dating back to the early 15th century, this historic gem used to operate as the seat of the city government prior to the City Hall being completed in 1938. During the 15th century, the city of Norwich was one of the wealthiest in England.
The Norwich Guildhall, too, is one of Norwich's 12 heritage buildings and is a sight to see! It is one of the few extremely well-preserved medieval buildings in England.
7.Royal Arcade
The Royal Arcade, designed by George Skipper in 1899, is a jaw-droppingly gorgeous covered shopping street. In fact, some say its beauty makes it the most striking shopping street in all of England. The Royal Arcade is certainly one of Norwich's hidden gems. If you visit the Arcade, you'll spot the influence of L'Art Nouveau style. Today, it is also considered as a 'fragment of Arabian Nights' located at Norwich City Centre.
You'll also be able to visit many independent boutiques as well as popular brands which you'll know. To learn more about the Royal Arcade and discover the range of shops, click here.
8.Saint John's Cathedral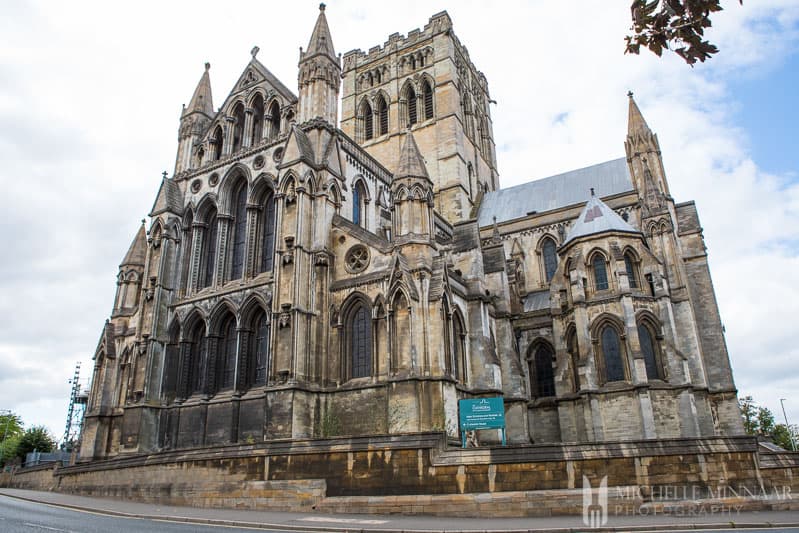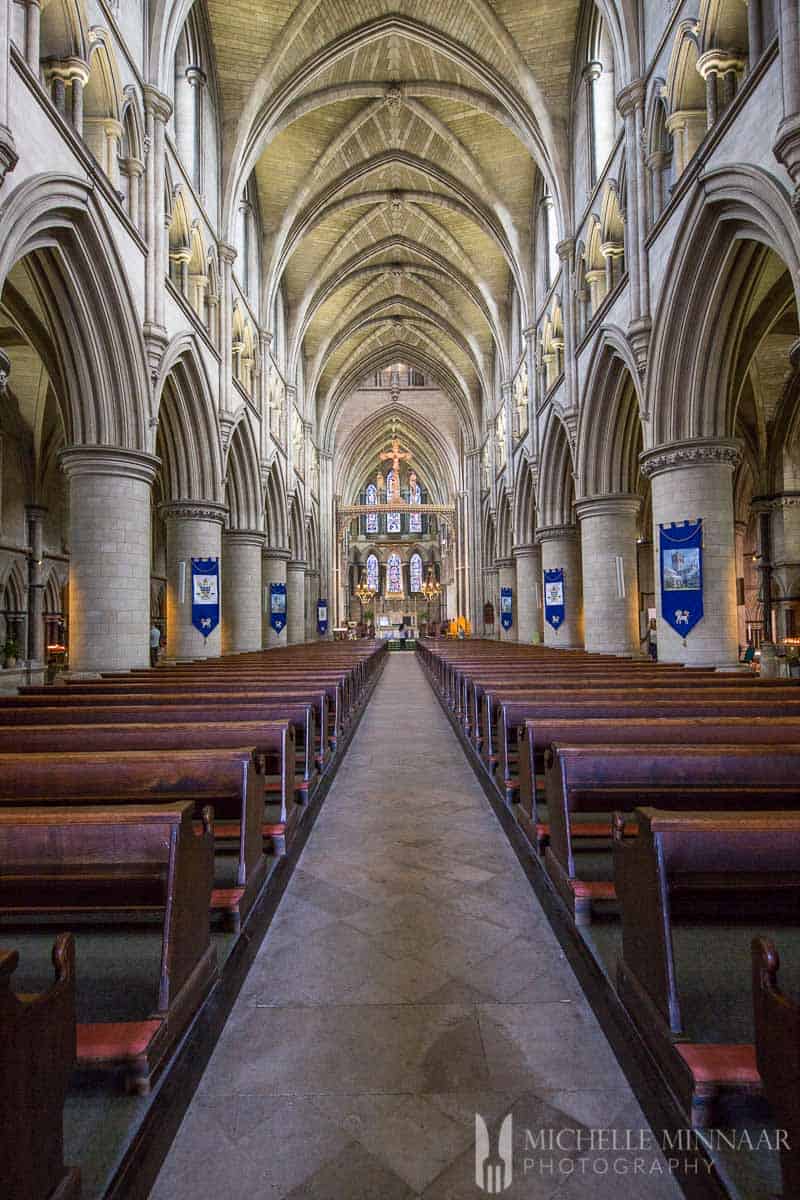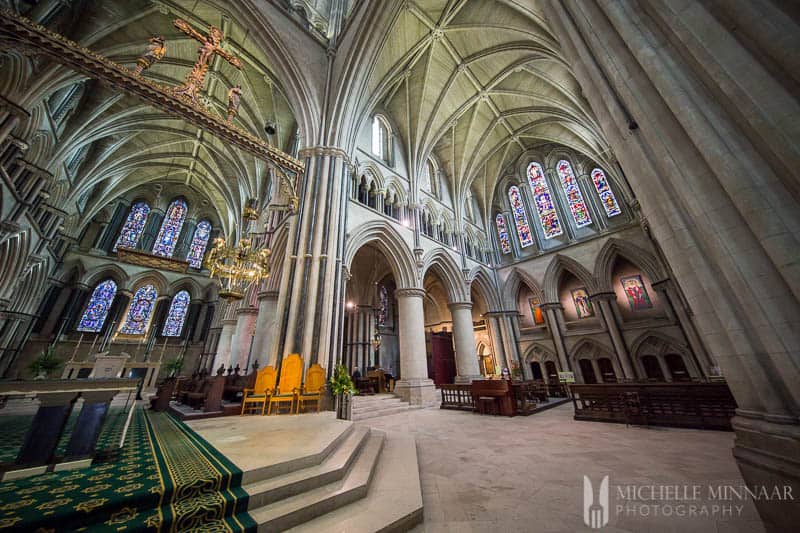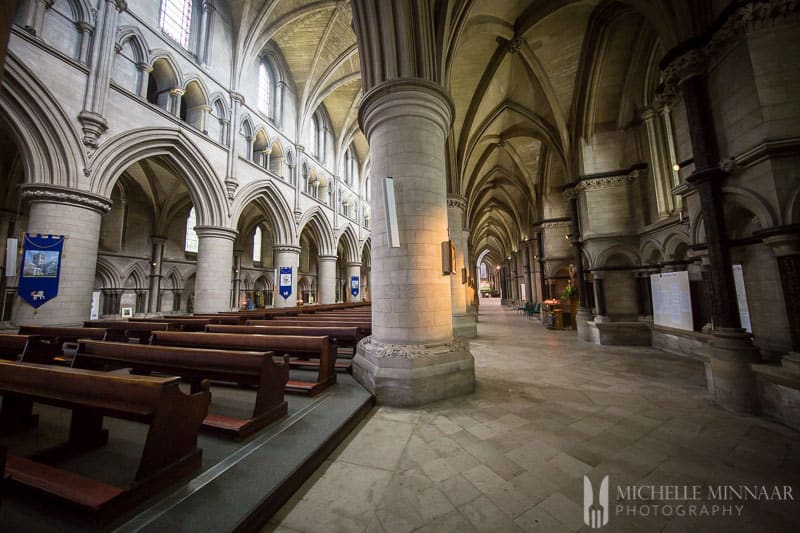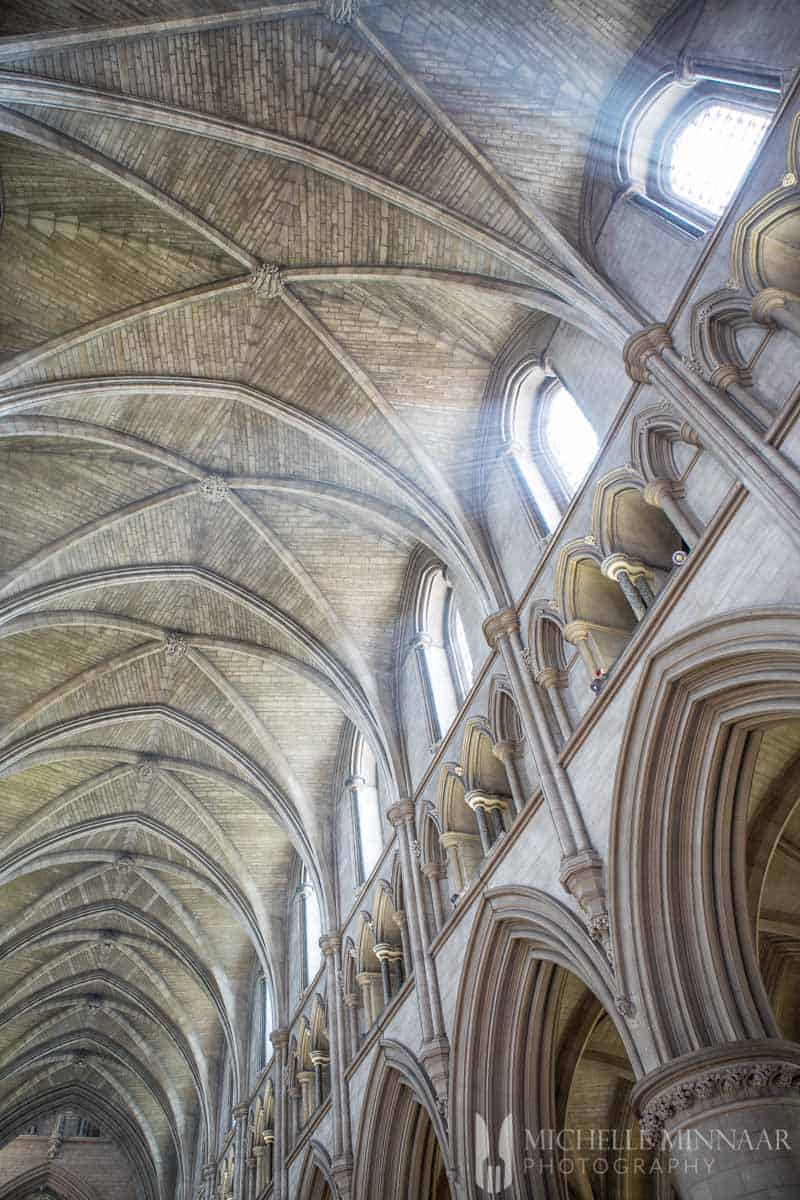 The Cathedral Church of St John the Baptist is the second cathedral in Norwich. Although lesser known than Norwich Cathedral (no.1 on our list) it is actually the second tallest Roman Catholic Cathedral in England. Located on Unthank Road, it was constructed in the late 19th century.
The 15th Duke of Norfolk funded the project and considered the construction of the Cathedral to be a gift to the Catholics of Norwich.
The Cathedral opening hours are 7:30 am to 7:30 pm, daily. In addition, there are specific Cathedral tours available on Saturdays. Here, guides can provide you with in-depth information on the history of the building and much more. A tour takes roughly 50 minutes. Fair warning though, you'll need comfortable shoes to tackle the 230 steps that lead to the tower. That said, the 360-degree breathtaking views of Norwich are totally worth the climb!
9.Plantation Garden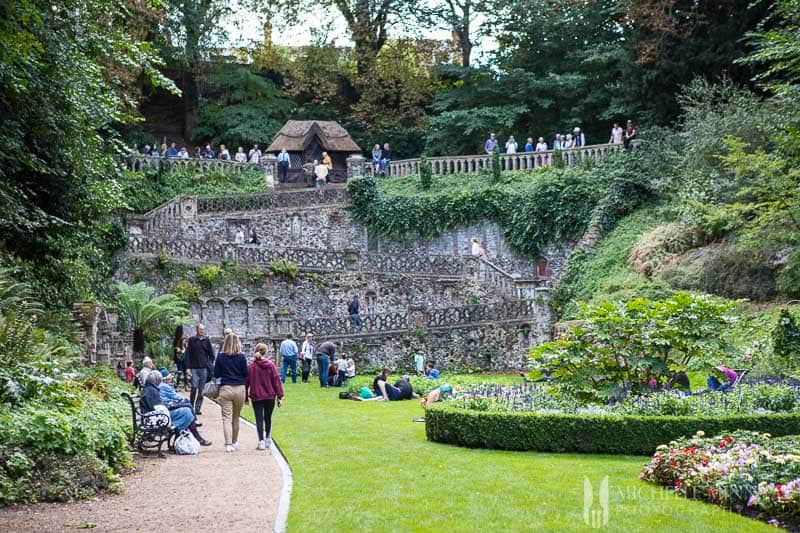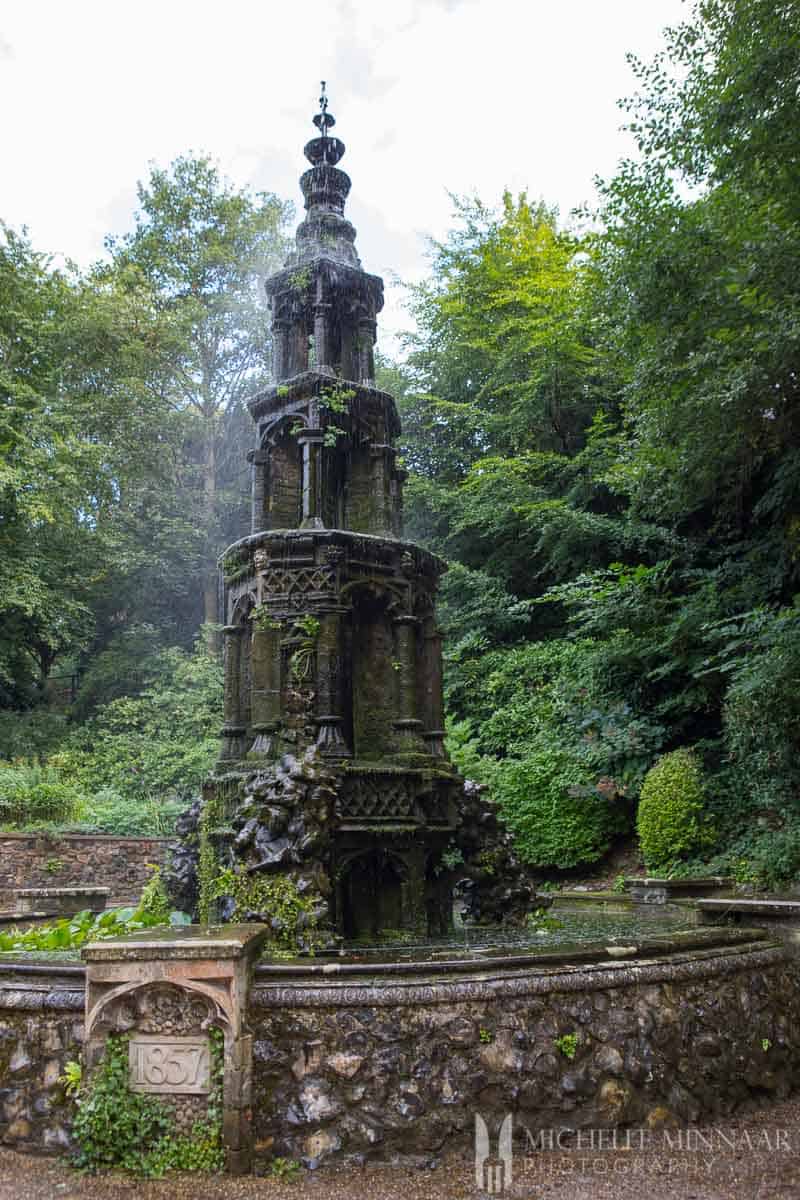 Plantation Garden is a fabulous idea for an outdoor activity in Norwich. Therefore, keep it high on your list of top 25 things to do in Norwich. The Plantation Garden is over 100 years old and only 600 yards away from the city centre. The garden boasts beautiful Gothic fountains, medieval terraced walls, a Victorian-style greenhouse, a rustic bridge as well as stunning flower beds. It is located right next to Saint John's Cathedral. Locals refer to it as the Secret Garden. You can also arrange a group tour.
10.Strangers' Hall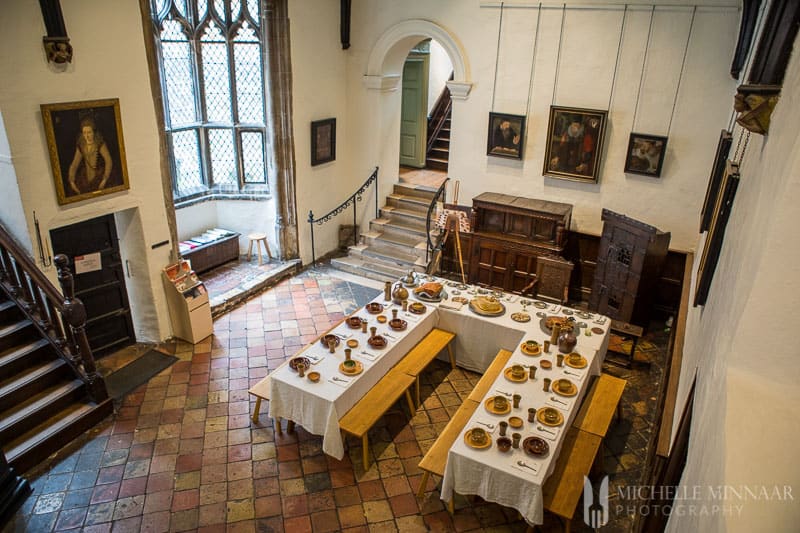 Strangers' Hall is one of the oldest buildings in Norwich. It used to house Dutch Flemish and Walloon refugees, which gave its name. Strangers' Hall was also home to many wealthy merchants and mayors whose patronage kept the building beautifully preserved. Inside, you'll find the Tudor Great Hall, Georgian Dining Rooms as well as narrow passages and magnificent interlinked rooms. In addition, you'll find the famous Walnut Room, Lady Paine's bedroom, the Toy Room and more.
11.St Peter Mancroft Cathedral
The Church of Saint Peter Mancroft is located in the heart of Norwich. As you know, the city has two cathedrals which are immensely large in size. However, after those two cathedrals, the Church of Saint Peter Mancroft is the largest church in Norwich. It was built in the middle of the 15th century on slightly elevated ground – making it even more admirable from a distance – although the church has Norman foundations which date to the 11th century. Today, the church displays the country's finest collection of church silver including the Gleane and Thistle cups.
One of the best things I've found is that the church is located right next to the market place. So you can listen to the soft sound of church bells while you take a stroll in the market.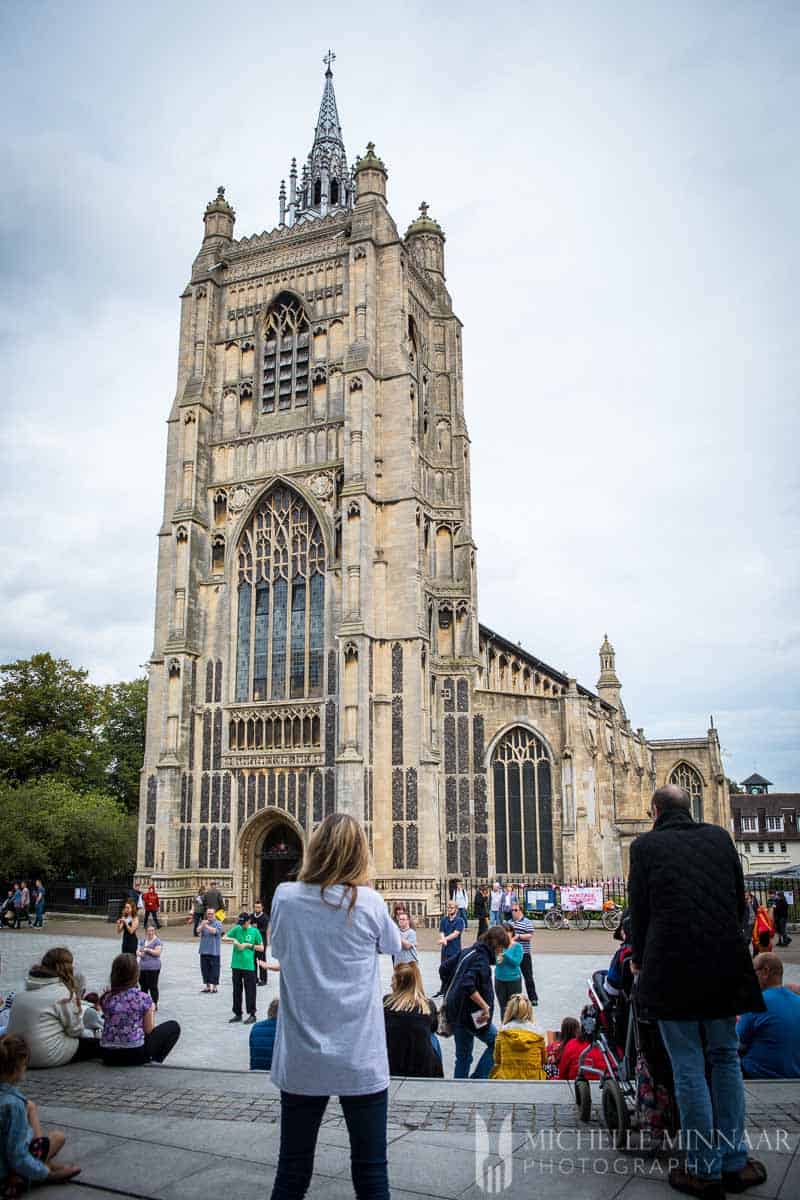 12.City Sightseeing open-top bus tour
If you are a bit pressed for time and find yourself in Norwich, particularly on a sunny day, then don't hesitate to go on the City Sightseeing Open Bus Tour. The Hop-On Hop-Off Norwich Sightseeing Bus offers you the chance to explore the city's top attractions with an audio commentary along the way. It is the best way to sightsee as you are able to cover everything in one go! Again, should the weather be agreeable, I highly recommend snatching a spot on the upper floor of the bus so that you'll have an open 360-degree view of the city!
13.City of Centuries guided tour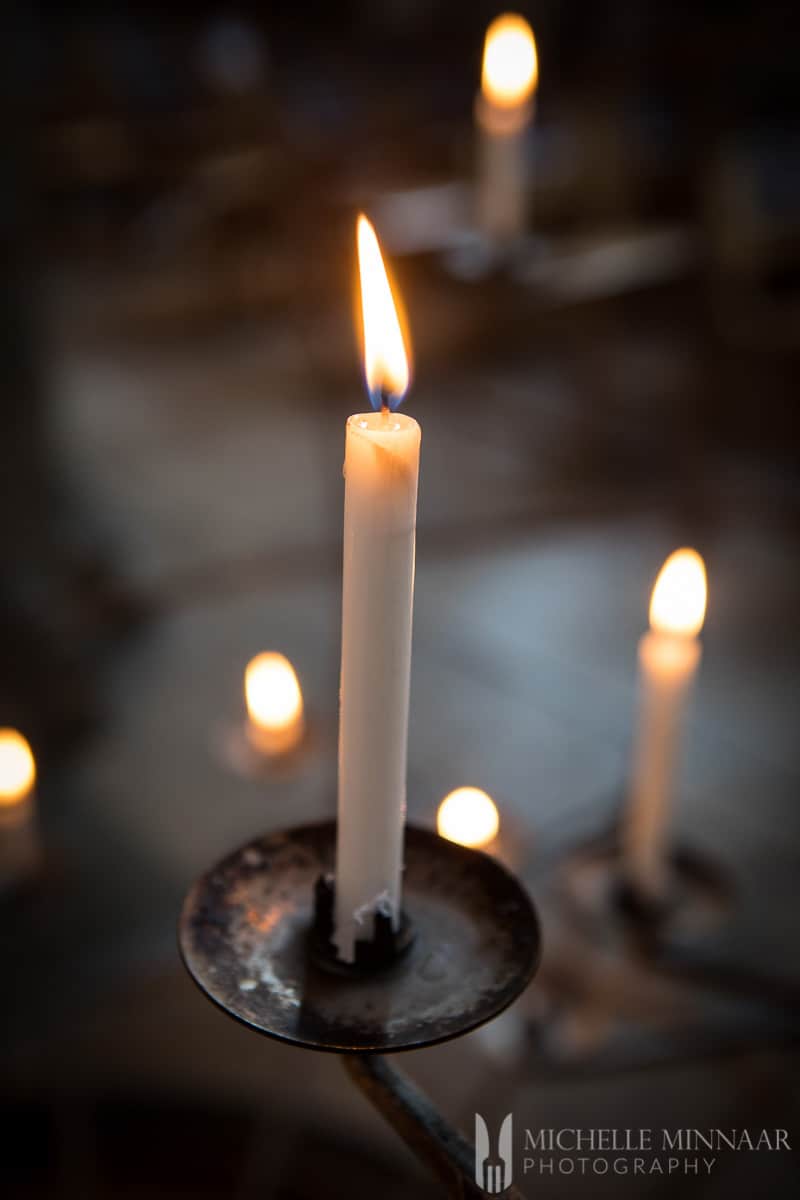 For those of you who want to learn more about the intriguing history of Norwich, book this guided tour! The Norwich Tourist Information Centre organised mine – look them up! Our tour guide, Mr John Humphreys, spoke extremely knowledgeably on all interesting buildings and their relevant history. Also, the tour was an excellent way to discover the city as we roamed all over Norwich and got to see hidden historical streets that one would just pass by ordinarily. So I highly recommend this educational City of Centuries Guided Tour.
14.Jarrold Department Store, Norwich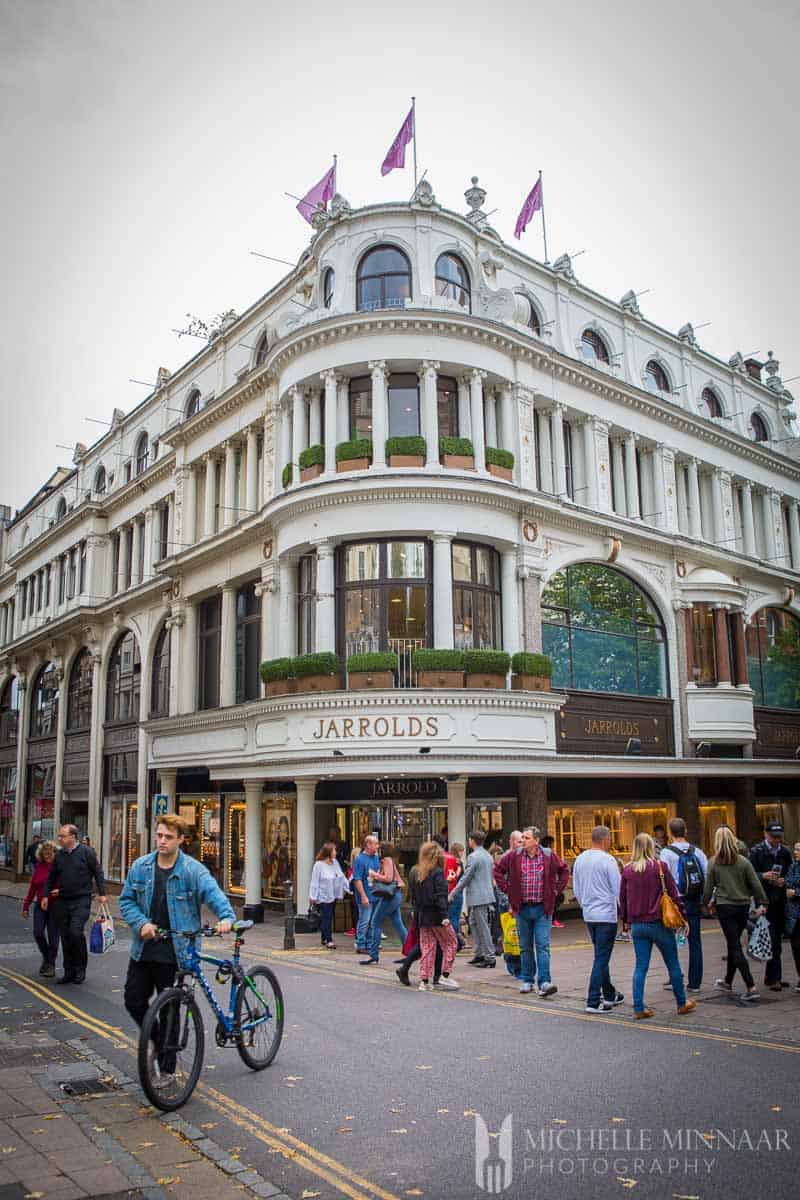 If you love taking home some local souvenirs as well as doing a spot of shopping during your vacation, then you should definitely visit the Jarrold Department Store. Jarrold is Norwich's independent flagship store. It is the two-time winner of the UK's Independent Department Store of the Year. Ultimately, it remains as one of the local population's most favourite places to shop in Norfolk.
Offering a wide selection of chic fashion for women and men, books, gifts, kitchenware, cosmetic products as well as furniture – there is plenty to choose from. A fair warning though, you can easily spend hours in the store without even knowing it. Before you know, your entire day has gone.
15.Saint Andrew's and Blackfriars' Hall
Saint Andrew's and Blackfriars' Hall is a listed set of church and convent buildings. The buildings date back to the 14th century and are made up of several flint structures. These halls are now mainly used for business conferences, fancy weddings, local concerts, beer festivals and so on. Nevertheless, the church is one of the 12 Norwich heritage sites.
16.The Museum of Norwich at the Bridewell
Discover yet more of the city's history by visiting this museum. You will have a chance to see various objects from the textile trade which brought the city its wealth. Furthermore, you'll get a glimpse of how chocolate, shoes and mustard were made in the region. Opening hours are from Tuesday to Saturday from 10 am to 4:30 pm. Find out more about the Museum here.
17.Go for a walk along the River Wensum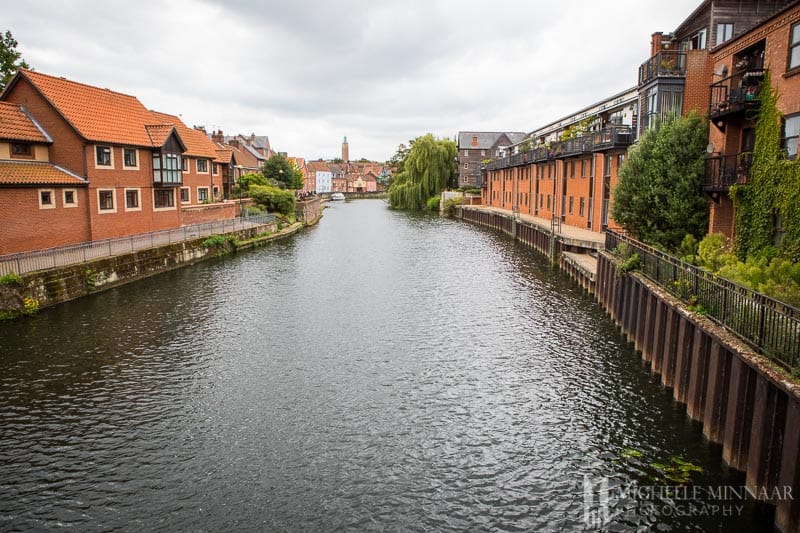 Fancy a romantic stroll along the river Wensum? Doing so offers a fine exploration of the city due to the many monuments that stand on the banks. Along the walking route, you'll come across the Jarrold Footbridge, Pulls Ferry, Whitefriars Bridge, Cow Tower, Bishopsgate Bridge, the Norwich Marina and the Old Textile Mill.
Foodie things to do in Norwich
Being a travel blogger as well as a food blogger, I couldn't resist the urge to explore the local food scene. If you ever visit Norwich, make sure you visit one of the below-mentioned restaurants and foodie places.
18.Gin tasting at The Ten Bells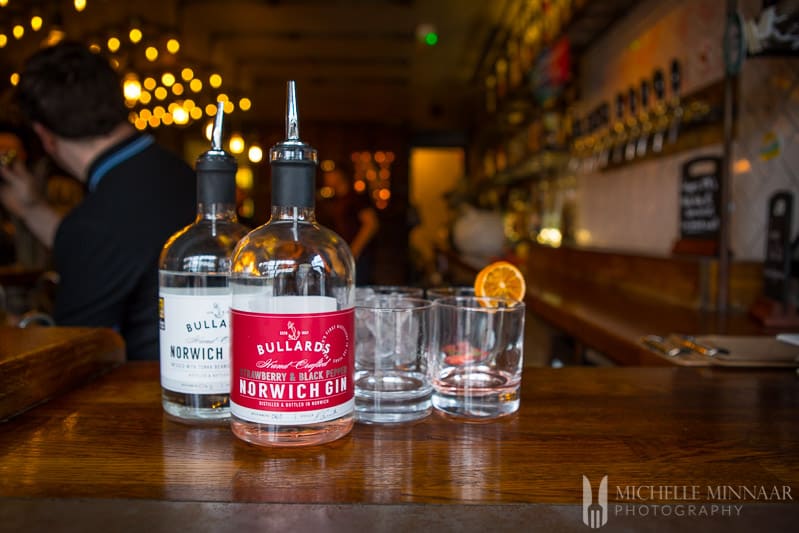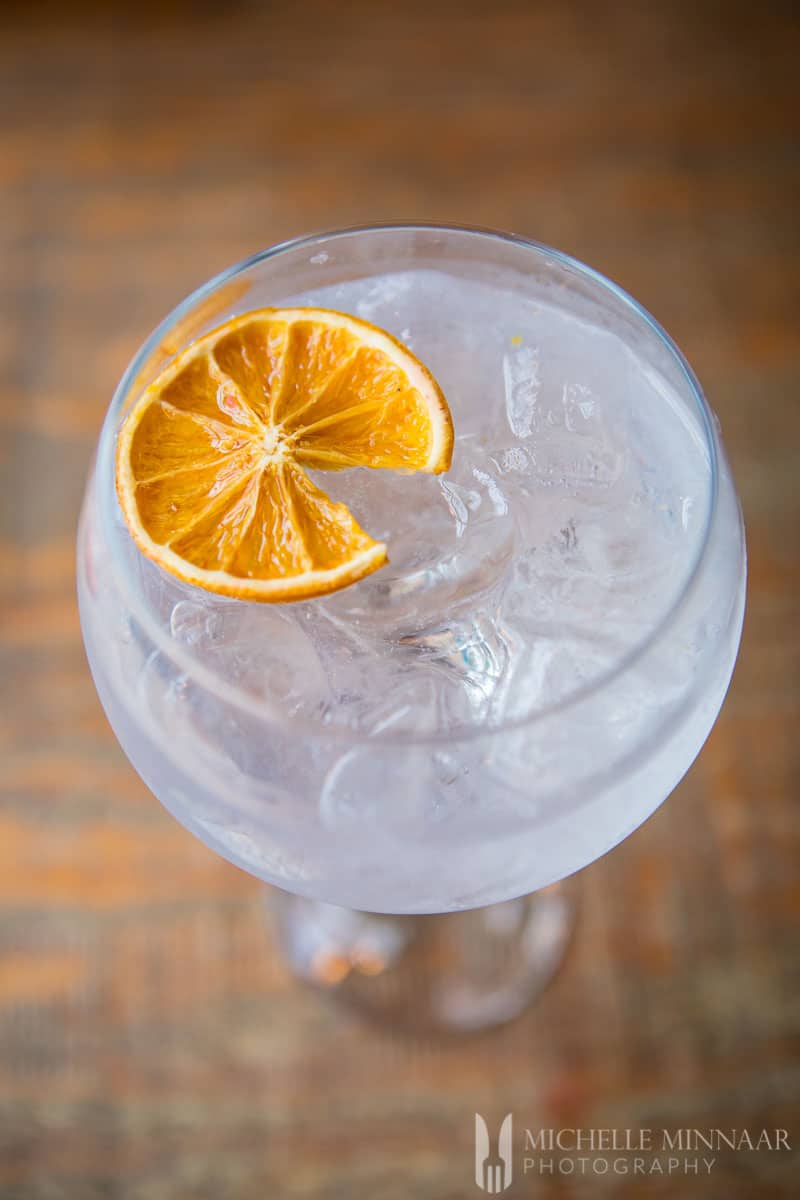 Gin tasting at The Ten Bells is definitely a unique experience and should be one of your top foodie things to do in Norwich. The Ten Bells pub has been open since the 1700s and contains over 100 quality gins, spirits and whiskeys. You'll also find fine ales and wines to whet your appetite, too.
The Ten Bells houses Norfolk's 1st ever gin distillery. The distillery management offers many tours which also include gin-tasting sessions. You can easily make a booking here.
19.The Upmarket Fleamarket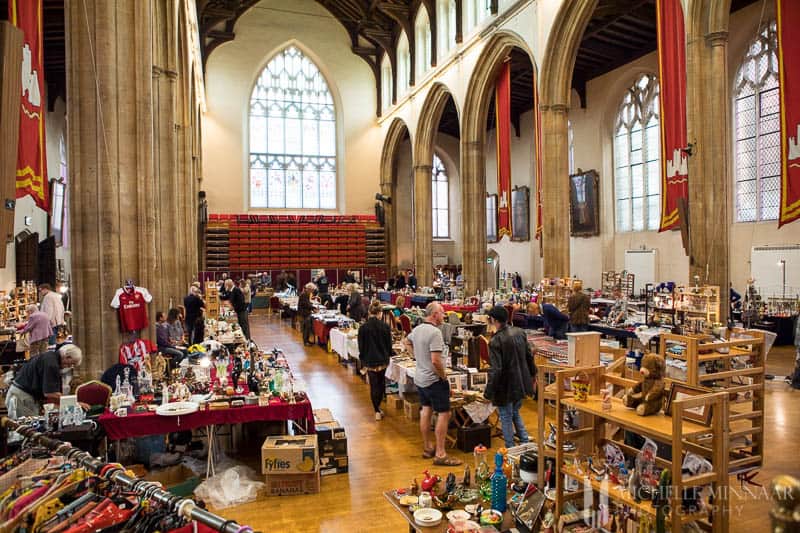 The Upmarket Fleamarket first opened in February 2015. It is a relatively new market located at the impressive St Andrew's Hall. It offers a mix of goods, from antiques to collectables and much more. The fair takes place every month on a Saturday. Check out the next event here.
Best places to eat in Norwich
20.Grosvenor Fish Bar, Norwich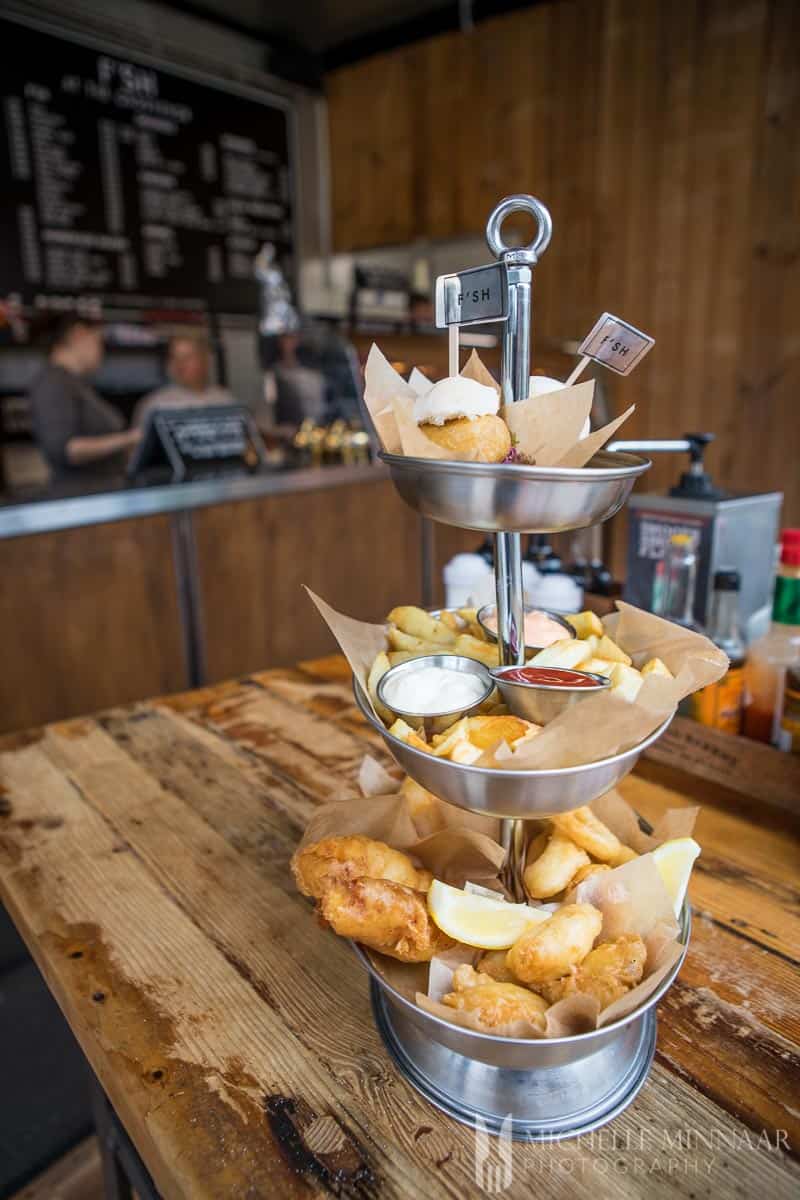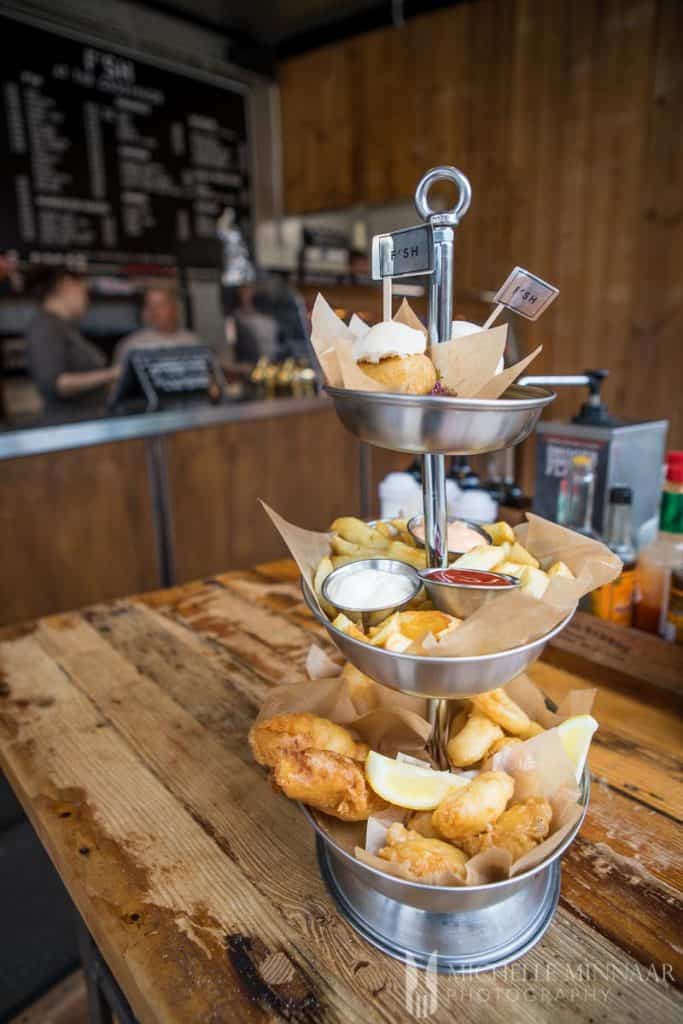 If you haven't already figured it out, this restaurant has the city's best fish and chips. You'll also find other hip and quirky items on the menu that will make you salivate in an instant. So check out my review of this amazing eaterie on the Norwich Lanes here.
21.Namaste India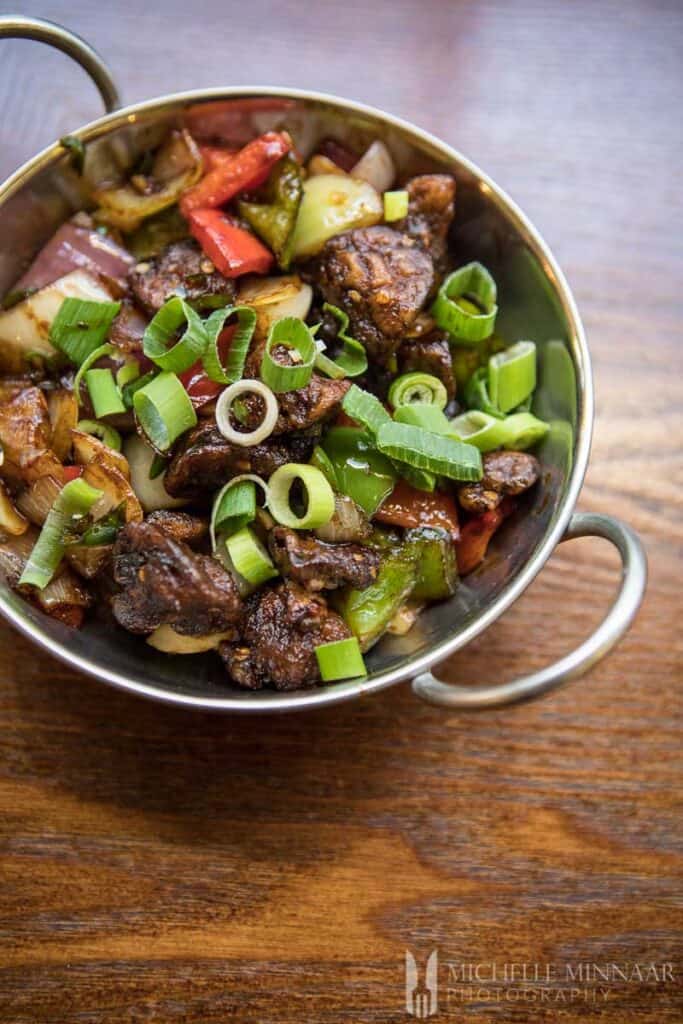 Get your teeth into an authentic Indian meal by dining at the fabulous Namaste India. It is an award-winning meat-free Indian restaurant that's worth its salt. Check out my review of Namaste India here.
22.Benedicts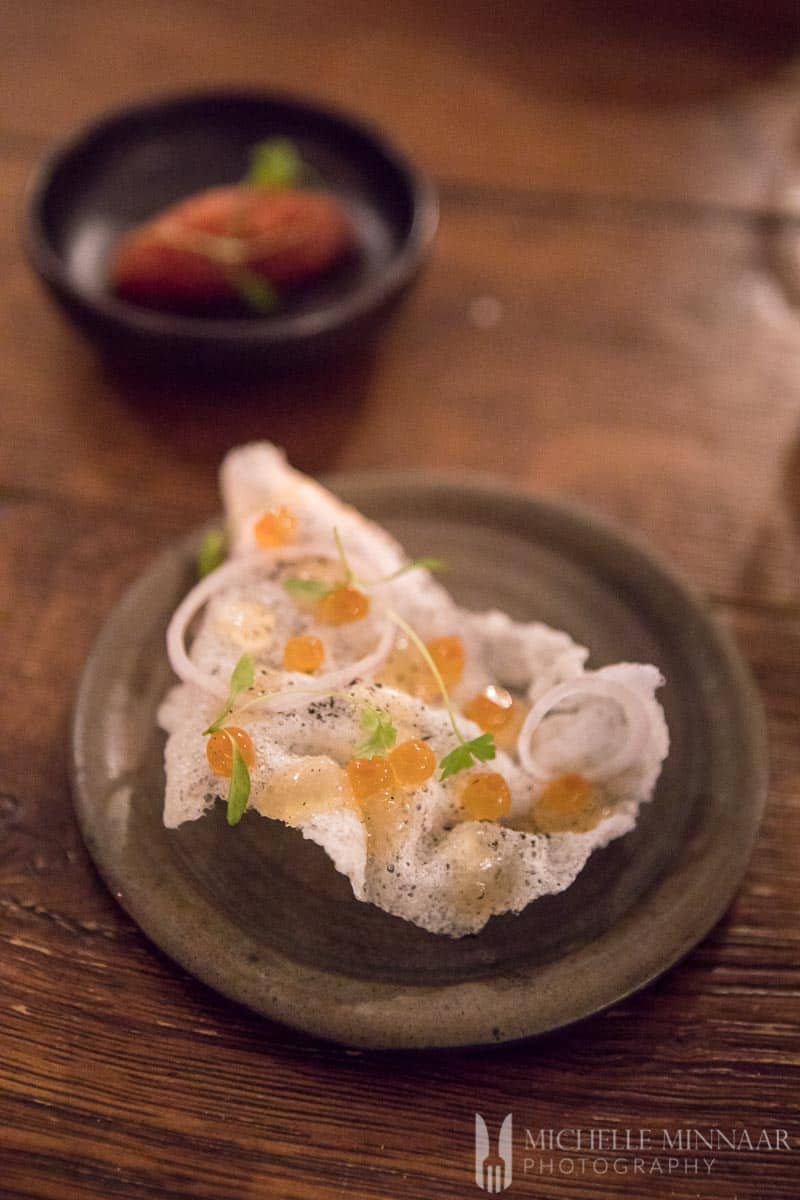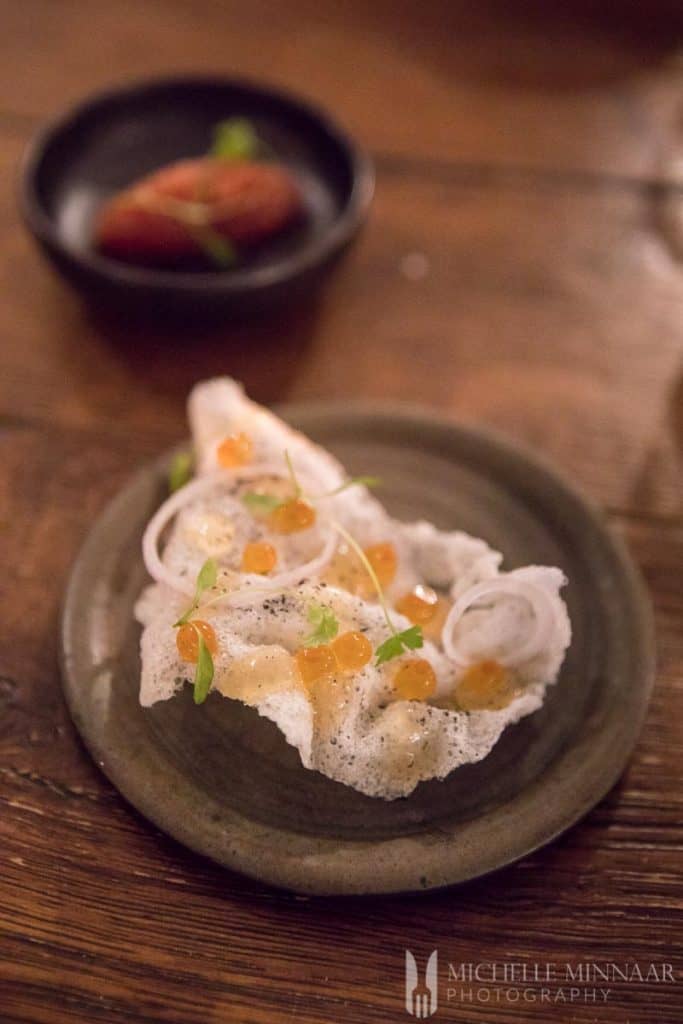 This is the best restaurant in the entire city, located on St Benedicts Street. It is an upper scale restaurant serving modern cuisine, beautifully presented every time. They cater to all types of special dietary requirements and have an interesting course menu. To date, the restaurant has won multiple awards and is the place to eat in Norwich!
Check out my review of Benedicts here and learn all about the restaurant's awards as well as the talented chef.
23.Ice Cream at Café Gelato
Indulge in the creamy goodness of the Café Gelato! As the name insists, it is one of the best ice cream shops in Norwich. Don't miss out on sampling authentic Italian gelato while in Norwich.
24.The best vegan restaurants
A vegan food revolution is taking place in Norwich! Now vegans can easily find a nutritious and delicious meal which is 100% vegan. So check out these top completely vegan restaurants in Norwich.
25.Top vegetarian restaurants
There are many veggie restaurants to choose from when it comes to eating an excellent meat-free meal! In fact, there are more than 15 vegetarian eating places in Norwich for your delight. These include cafés, fine dining restaurants and market stalls. Check out these 16 vegetarian restaurants in Norwich here.
Best Way to Travel to Norwich, Norfolk, UK
A big thanks to Greater Anglia for providing me with a first-class travel ticket. Admittedly, this was my first time travelling on a first-class ticket and I enjoyed every single moment of my journey. Otherwise, Greater Anglia offers daily train journeys between London, Liverpool Street and Norwich – every 30 minutes! You can get an advanced fare from £10 each way. Altogether, the entire journey takes just under 2 hours.
Best Accommodation Holiday Inn – Norwich City
I was a guest at the Holiday Inn – Norwich City Hotel which was perfectly situated. Elegant rooms and stylish bedrooms make this hotel one of the best accommodations to choose from in Norwich. The hotel has 150 air-conditioned modern bedrooms including 24 Executive Rooms, 4 Suites and 8 Accessible Rooms. All of these offer high-speed internet access, LCD TV, hairdryer and tea/coffee-making facilities. The hotel facilities include a Fitness Centre, Restaurant and Lobby Bar. Finally, the best part is that it is only a 10-minute walk from Norwich city centre, making it almost at the heart of the city.
Check out my review of the Holiday Inn Norwich City Hotel here. Also, a big thanks to staff at Holiday Inn – Norwich City Hotel for making our stay very enjoyable.
Holiday Inn Norwich City | Carrow Road | Norwich| NR1 1HU
hinorwichcity.co.uk
P.S. I was a guest of Norwich Tourism Board.