Whether you're making chutneys, jams, jellies, marmalades or any other kind of preserves, knowing how to use wax discs and cellophane covers can help lengthen shelf life. It can also help keep out mold and harmful bacteria.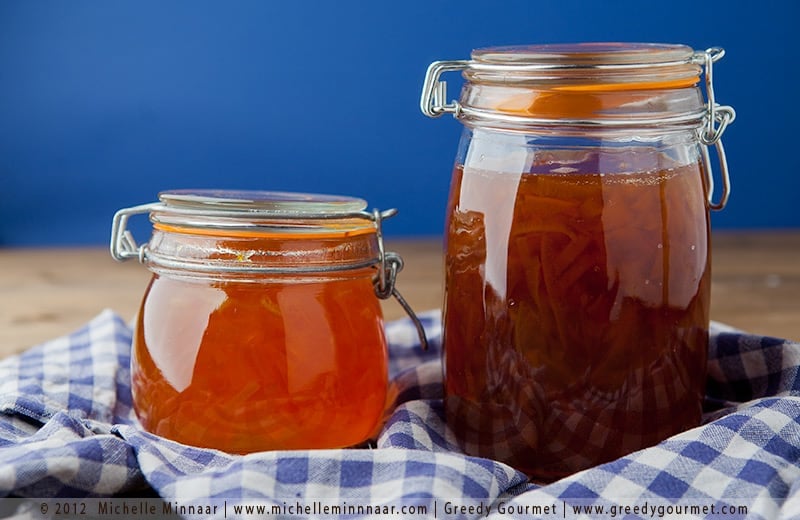 In this article, we take a look at why you might need to wax discs and cellophane covers and go through the step-by-step process of using them to seal your glass storage jars.
Why you might need to use wax discs and cellophane covers
In most cases, you'll be perfectly fine to use any of the other sealing methods – see our 'How to seal glass jars and bottles' article. Kilner jars and the type with rubber seals won't need a waxed disc.
However, some jam jar lids are unsuitable for storing homemade jam or chutney. This is because the metal on the inside of the lids reacts with the acidity of the hot preserve. This can mean you don't get an airtight seal.
While some metal lids come lined with plastic, protecting the lids to help form an airtight seal, others don't. So, in this instance, it's best to use a wax disc and a cover of cellophane to seal jars.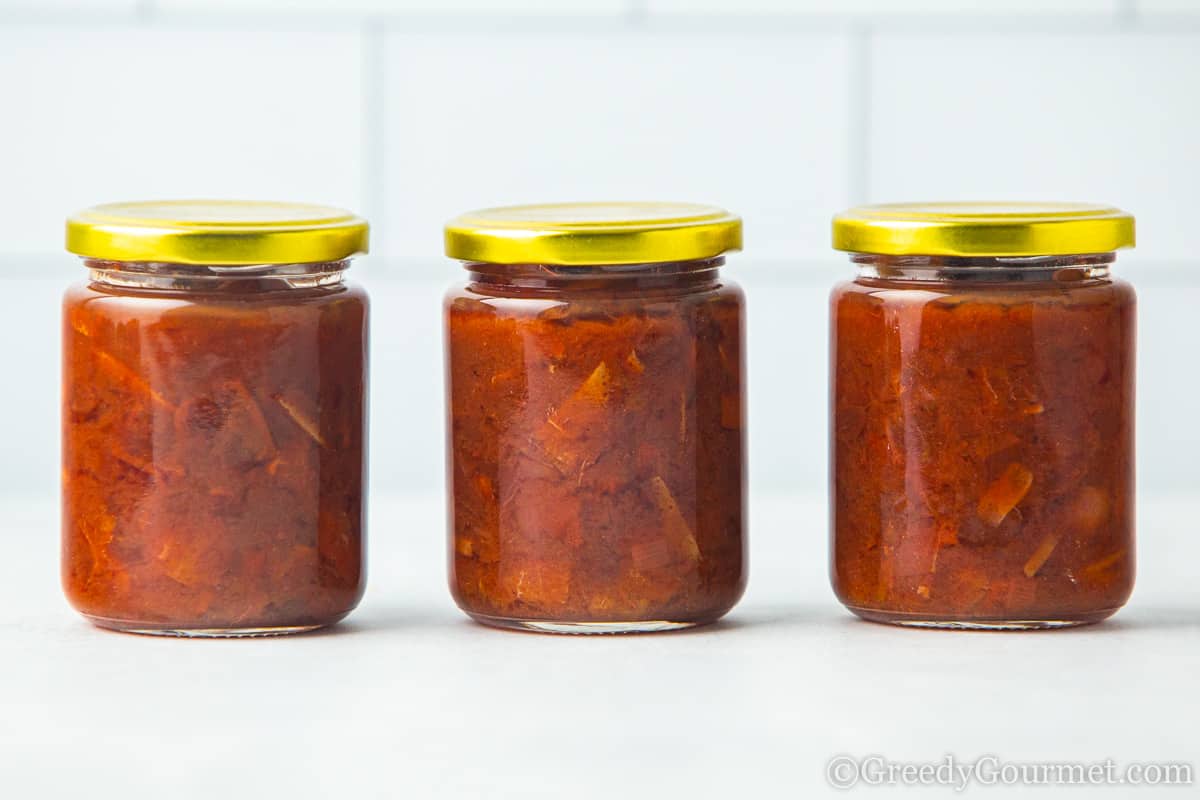 How does the cellophane seal the jar?
Once you've secured the cellophane on top of the jar using a rubber band, it will gradually stretch and form a vacuum as the chutney or jam cools slightly. 
Once the preserve has cooled completely, you should have a perfectly sealed homemade product!
Why is it important to properly seal glass jars when making jam or chutney?
Essentially, because you need to make sure nothing harmful can get inside the jars.
Making a homemade preserve takes a fair bit of effort. So, the last thing you want is for harmful bacteria to spoil your delicious creation. That's why properly sterilizing and sealing the jars is so important.
When you seal jars for long term storage, a vacuum is created. This keeps out any air, preventing potentially harmful bacteria from getting into the jar, which could spoil your preserve and could even give you food poisoning.
Sealing your jars also extends the shelf life of your preserves, while protecting the taste and the texture.
Do you need to sterilize the jars first?
Yes, absolutely!
When it comes to storing homemade preserves, sterilizing the storage jars is essential. You can sterilize your glass storage jars in boiling water, in the oven, in an Instant Pot or even in the dishwasher.
See our article on 'How to sterilize jars' for step-by-step guidelines.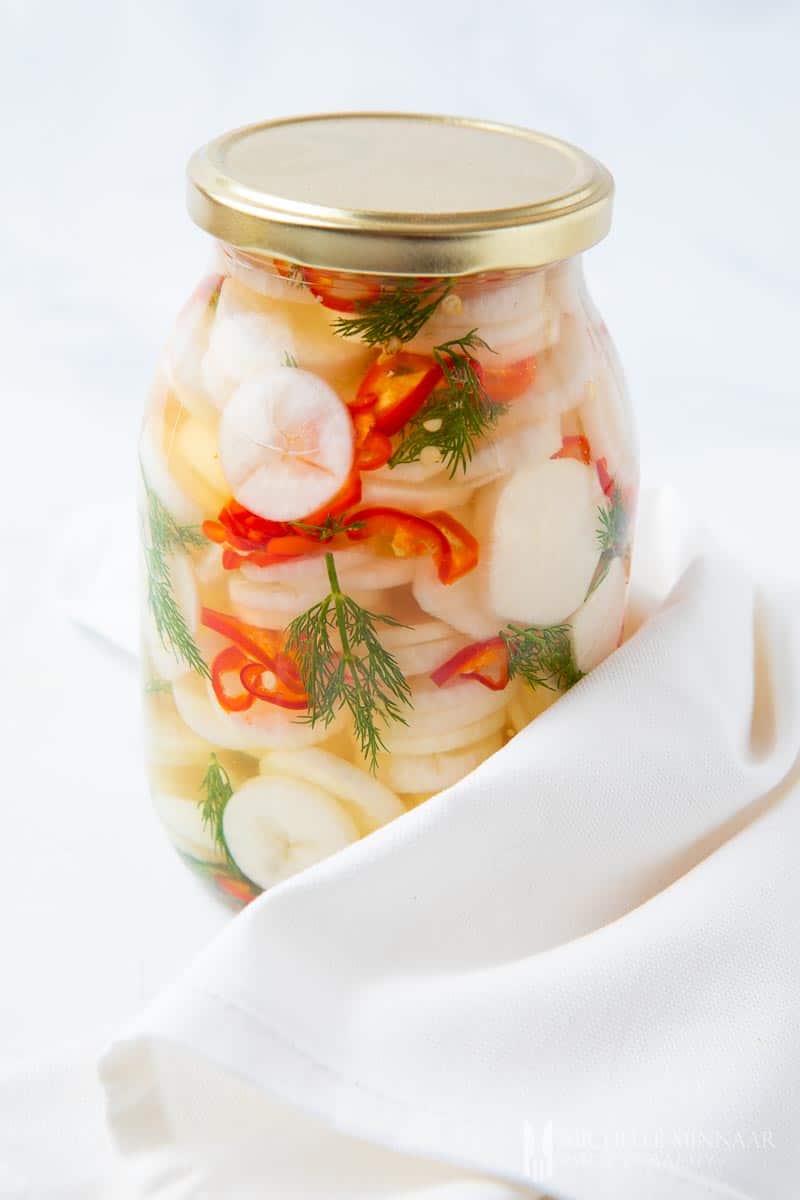 Does it matter what side the wax disc is placed on top of the jar?
Yes. You'll need to place the disc wax side down. This way, the waxed discs can expand with the heat and help to form a better seal.
Can I reuse glass jars?
Yes you can. Remember, if they have metal lids, you'll need to use waxed discs and cellophane to seal them. 
If you're reusing old jars instead of using new jars, here are a few things to keep in mind:
You should always check your jars for knicks, cracks and other imperfections. These can be a breeding ground for bacteria and other harmful things can spoil your homemade preserves.
Don't forget to check the lids and make sure they fit properly. You can always buy new lids, if the old ones are damaged in any way
It's important to wash your jars in warm soapy water before the sterilization process
How do I make my waxed disc and cellophane sealed jar look classier?
There's no doubt about it – your wonderful homemade preserve deserves a better look than a cellophane circle secured with a rubber band. So, once you've properly sealed the jar, it's time to get creative and make a beautiful lid for your culinary creation.
What kind of recipes are good for storing in glass jars sealed with waxed discs and cellophane covers?
Jams, chutneys, curds, jellies, marmalades – all kinds of preserves can be made, sealed and stored in this way.
Here are a few of our favorite chutneys