Fenugreek is not used very often in Western recipes, hence it can be scarce on supermarket shelves. Fret not, there are fenugreek substitutes you can use.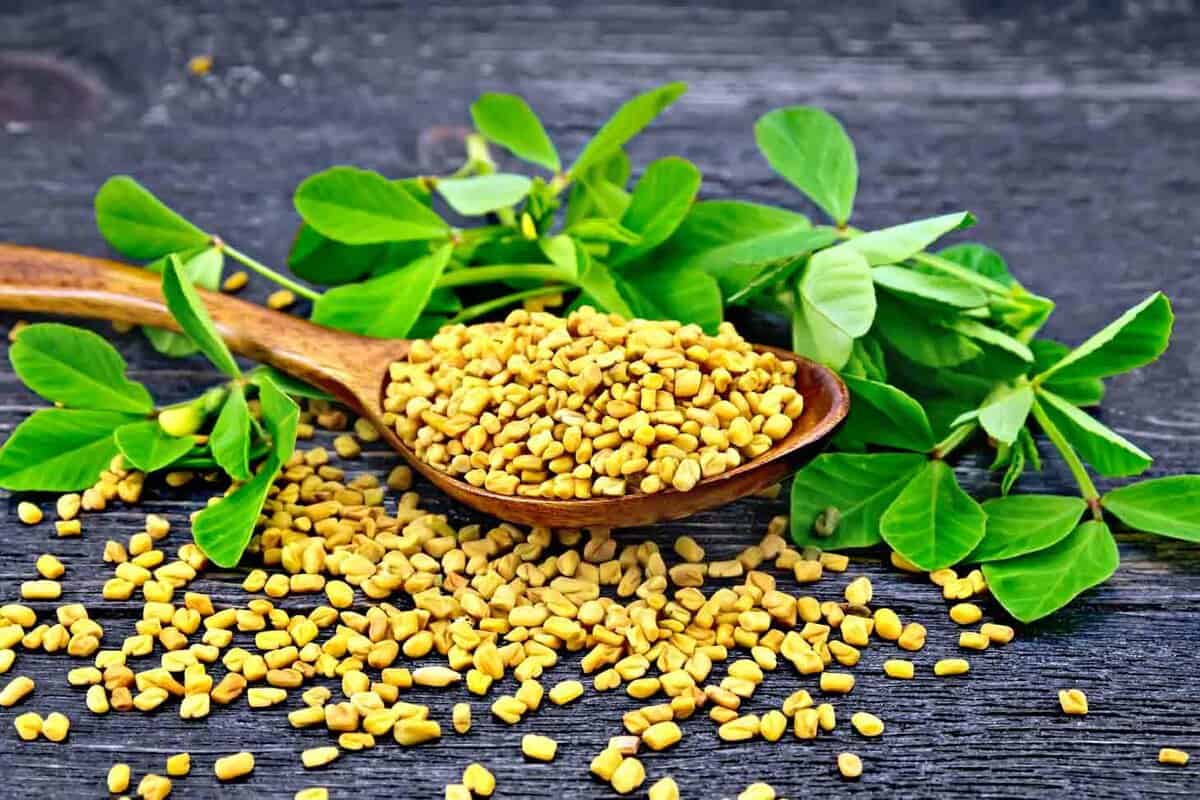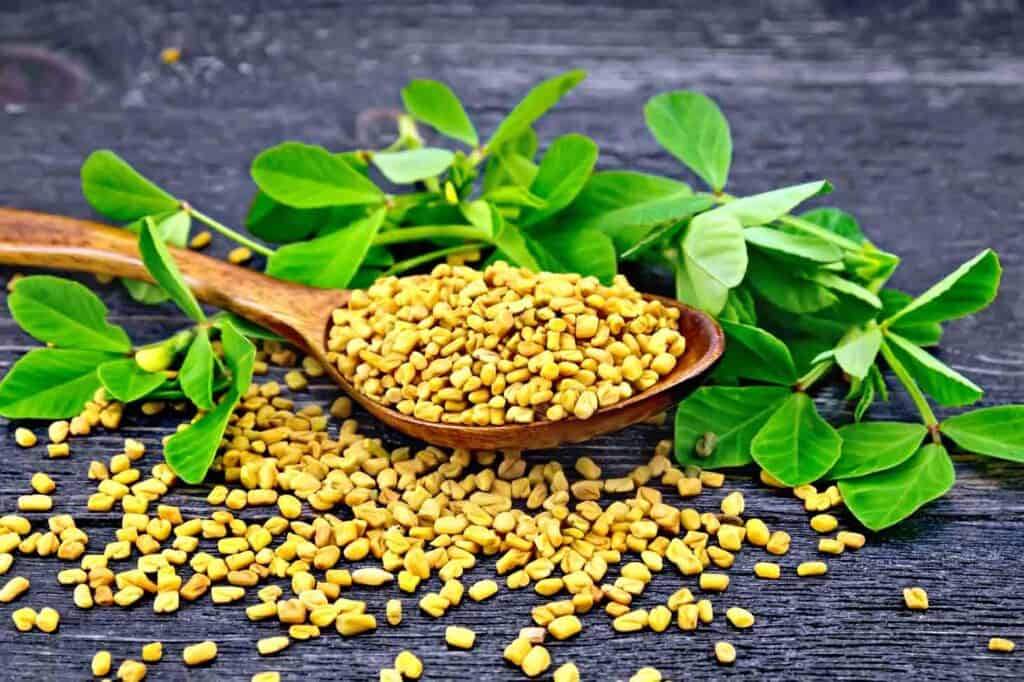 A beautifully fragrant spice with a unique taste, fenugreek is an important ingredient in many different cuisines, particularly Indian and Asian. The thing is, it's not the easiest ingredient to get hold of.
Let's find out more about this wonderful spice and discover the best fenugreek substitutes to use when you're caught short, spicewise.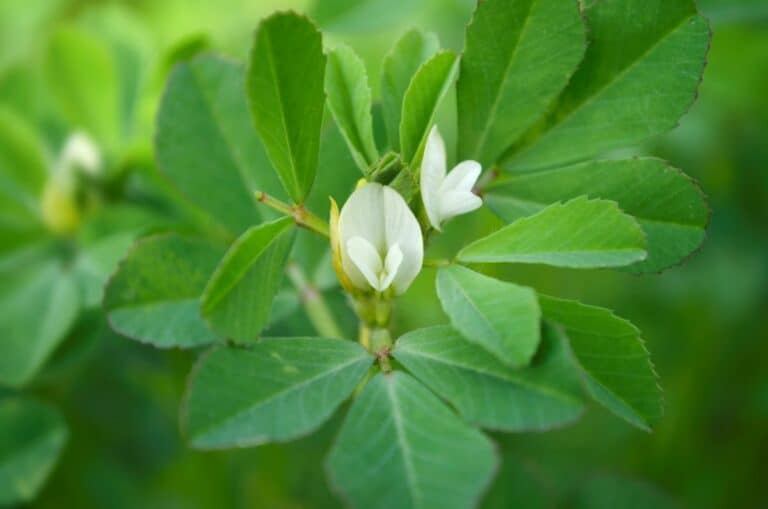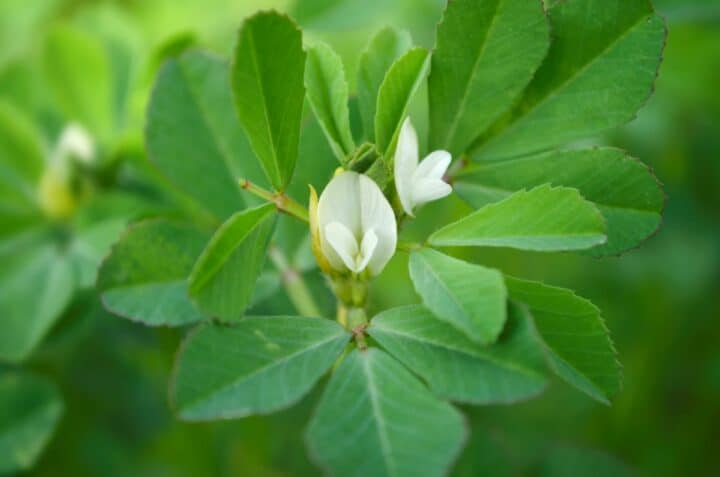 What is fenugreek?
Fenugreek, or trigonella foenum-graecum (trying saying that after a couple of glasses) is a plant native to Asia and the Mediterranean. 
It's been used as a health ingredient for thousands of years in Chinese, Greek and Egyptian medicine, to treat skin conditions, ease childbirth and combat diseases.
Also known as 'Greek hay,' Fenugreek can also lower blood pressure, ease digestion and act as an aphrodisiac. What's not to like?
While its health benefits make it a super spice, it's the taste and aroma that make fenugreek a popular cooking ingredient.  
Fenugreek seeds are the most widely used part – they are normally toasted and ground before being added to curries and sauces or used with other spices as part of a meat rub. 
In India fenugreek seeds are also used as a coffee substitute or as a tea infusion. Ground fenugreek is a key ingredient in garam masala and other types of curry powder. It's also a part of the five-spice known as 'panch puran' and is widely used in chutneys.
Fenugreek leaves, or methi, are also a popular cooking ingredient. They can be finely chopped and used as a herb to bring some subtle flavor to curries, stews, soups and casseroles.
What does fenugreek taste like?
Fenugreek has a taste like no other, which makes finding a good fenugreek substitute a little tricky. 
Think of that 'earthiness' that characterises celery. Add a little bitterness and a touch of nuttiness. Then, here comes the interesting bit, a subtle woody sweetness akin to maple syrup.
The similarity to maple syrup may seem a bit weird, but they actually share a chemical compound known as 'sotolone'. Sotolone has a deep caramel scent and can also be found in molasses, aged rum, white wine and Japanese sake.
So, we're going to keep this in mind when looking for the ideal fenugreek substitute.
The best fenugreek substitute
8 Fenugreek substitutes
Fenugreek is not used very often in Western recipes, hence it can be scarce on supermarket shelves. Keep on reading to find out the best fenugreek substitutes!
Amazing recipes that use fenugreek
If you're keen to sample this heaven-scented, fabulously flavored spice, here are some great fenugreek recipes for you try your hand at: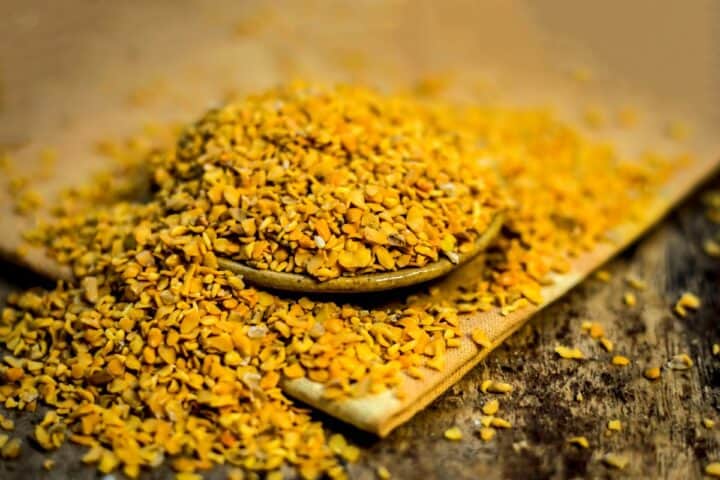 More substitute guides
Do you often find yourself short of a vital ingredient? Check out some of my other handy substitute guides and get clued up on how to replicate the flavors of some of your favorite ingredients: