The time of buying pre-packaged pasta is over, it's officially a thing of the past. Nowadays, quality is everything! Hence, there is no better way to enjoy a pasta dish than to make your own homemade fusilli pasta! A fusilli pasta recipe is an Italian classic – definitely my pasta of choice because it's so versatile. You can combine it with a rich tomato sauce or a vibrant pesto recipe. Both combinations work! The best part is, that making pasta is far less complicated than it seems. Once you have the proper equipment, you'll easily be able to make any type of pasta. Trust me, once you start making your own pasta, you'll be exploring all types of pasta! You'll forever earn the reputation of being the ultimate pasta maker. So, are you up for the challenge?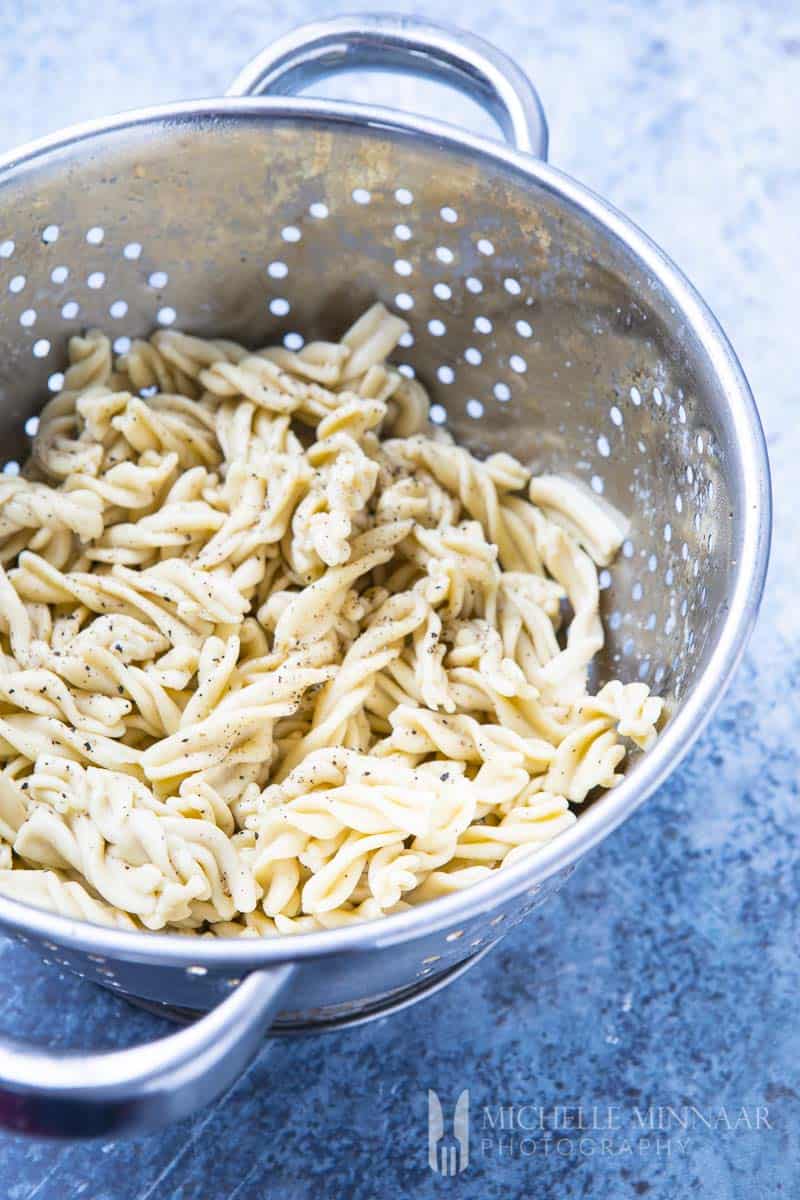 how to make fresh fusilli pasta
First of all, making fusilli pasta is so much fun. For those of you who don't know what fusilli pasta is, it's a type of pasta that takes on this specific helical shape. Some people also call it a corkscrew shape. In my opinion, it's one of the most common and most sold types of pasta in the world. Correspondingly, the other types of famous pastas that also come to mind are farfalle, spaghetti and penne.
On the other hand, if you are in the US, you might also know fusilli pasta as rotini. However this only refers to fusilli when it's solid.
Nevertheless, fusilli will always be short, twisted or corkscrewed pasta.
types of homemade pasta
Altogether, you can make several types of fusilli pasta. Here are just a few options for you to consider:
whole wheat variety - use a different flour to get a different kind of fusilli pasta
add beetroot juice or tomato pasta to colour the fusilli pasta red
add spinach or watercress to make the pasta green
or alternatively add cuttlefish ink to make it black like I did in my cuttlefish ink risotto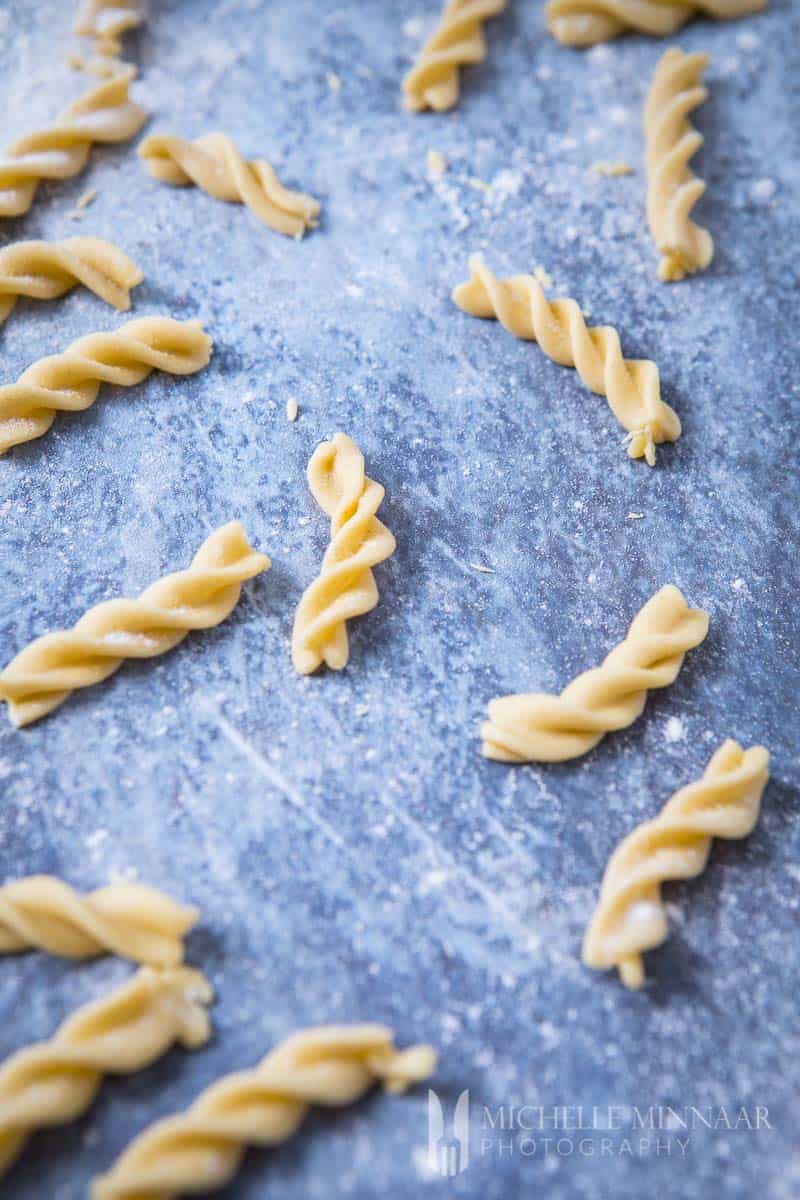 how to make pasta shapes
Traditionally speaking, fusilli pasta is traditionally spun. First, you press the pasta dough and roll it over a small rod. This will wind the thin strips of pasta into its traditional corkscrew shape.
However, I understand that nowadays people don't have as much time. Besides, there is so much technology out there, you can still make fresh fusilli pasta, but you just need the right equipment.
What I am referring to is the KitchenAid PASTA SHAPE PRESS 5KSMPEXTA. This clever pasta 'shaper' is an attachment to the 4.8 L ARTISAN Stand Mixer from KitchenAid. I've used the mixer in countless recipes because it has a lot of functions that help me get my recipes done the way I want.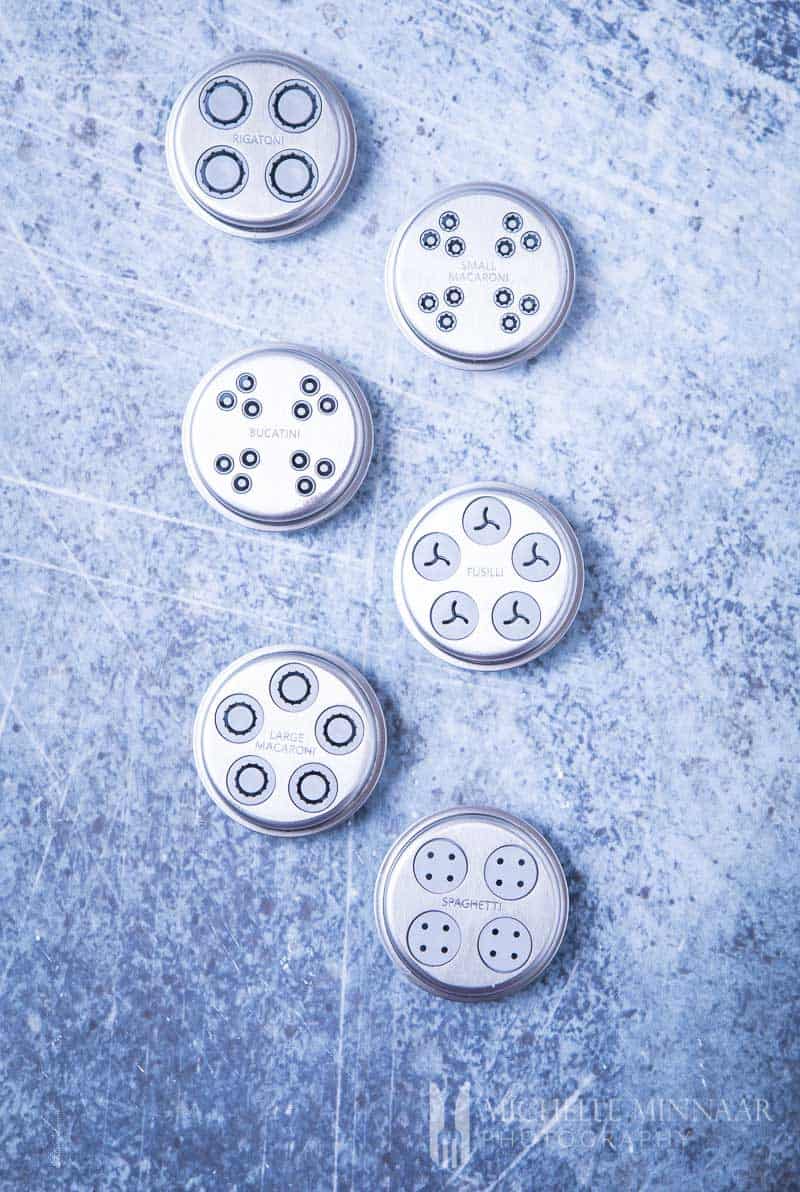 For example, I used the mixer to make my amazing lemon chess pie. There I've used accessories like the dough hook , 4.8 L Bowl, and much more. It cut my usual preparation time by more than half!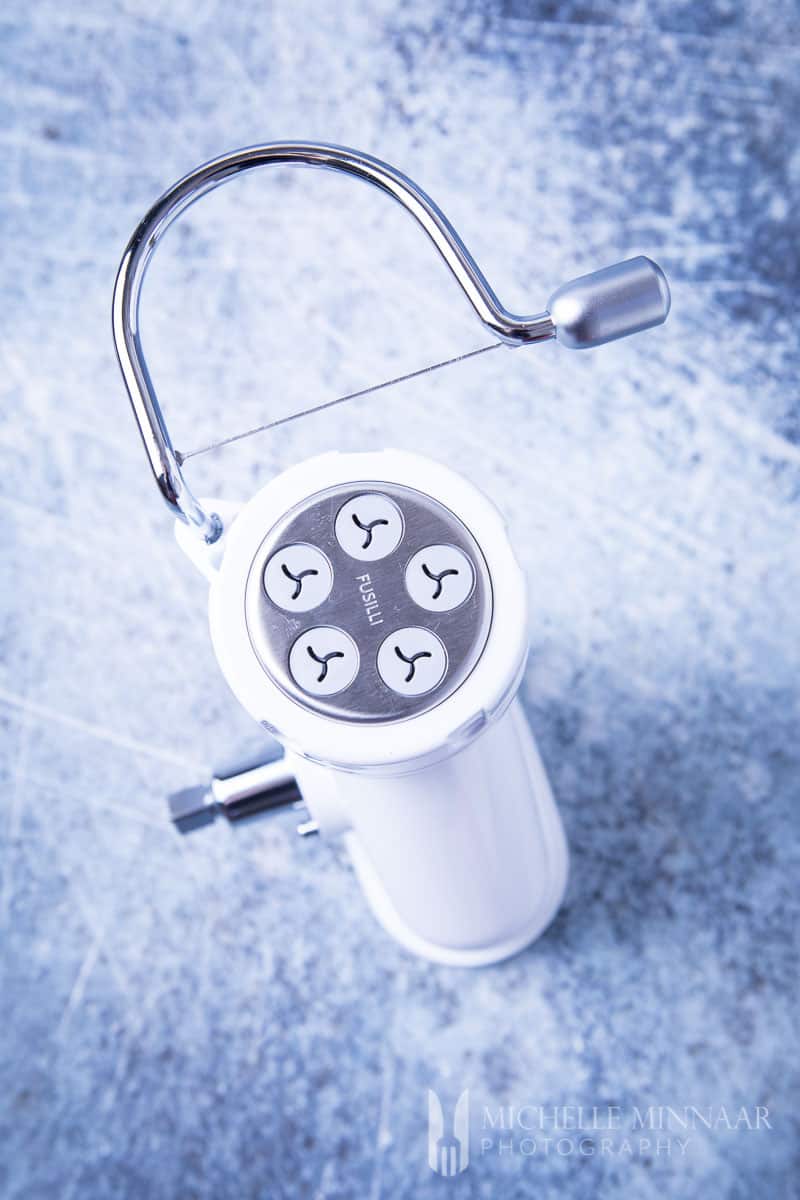 So this time, I've used the PASTA SHAPE PRESS. It comes with 6 interchangeable pasta discs. Therefore, you can make spaghetti, fusilli, rigatoni, bucatini, and macaroni any size you want!
Think of this PASTA SHAPE PRESS as an all-in-one pasta maker. All you need to do is change the pasta disc.
It also comes with a built-in wire pasta cutter. This gives you total control over the size and length of your chosen pasta.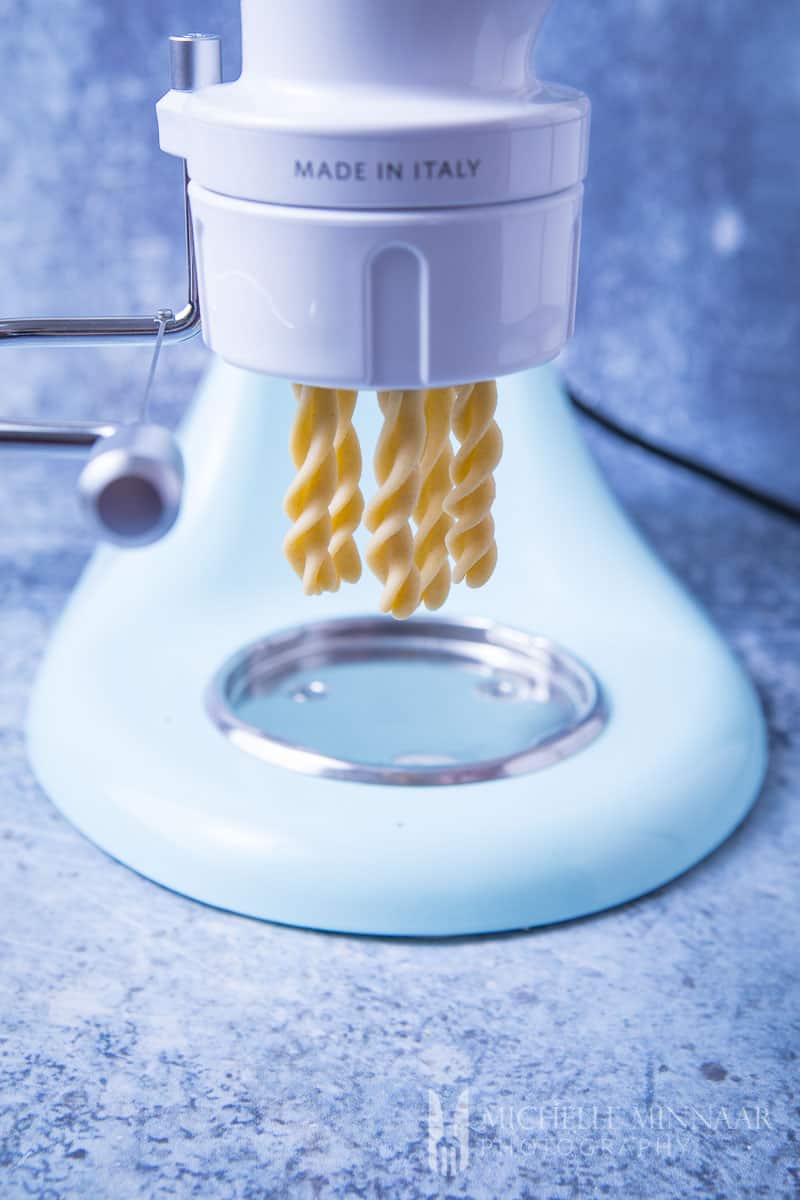 Lastly, it includes a stainless steel cleaning tool. Therefore, you can clean off the leftover pasta bits very easily. Hassle free!
other attachments
If you are into practical kitchen tools that speed up your recipe while making your food look gourmet, you also need to get this Vegetable Sheet Cutter from KitchenAid.
I've used it for my takuan recipe. In short, I was able to cut beautiful thin slices of Japanese daikon as if it was done in a fancy restaurant.
Trust me, it's so worthwhile to have these tools around in the kitchen. Click here to find out about more KitchenAid products.
tomato fusilli pasta recipe
As mentioned above, you can add tomato to make your fusilli pasta red. Otherwise, if you wish to enjoy fusilli with tomatoes, then what better way than to make your own simmered fresh tomato sauce.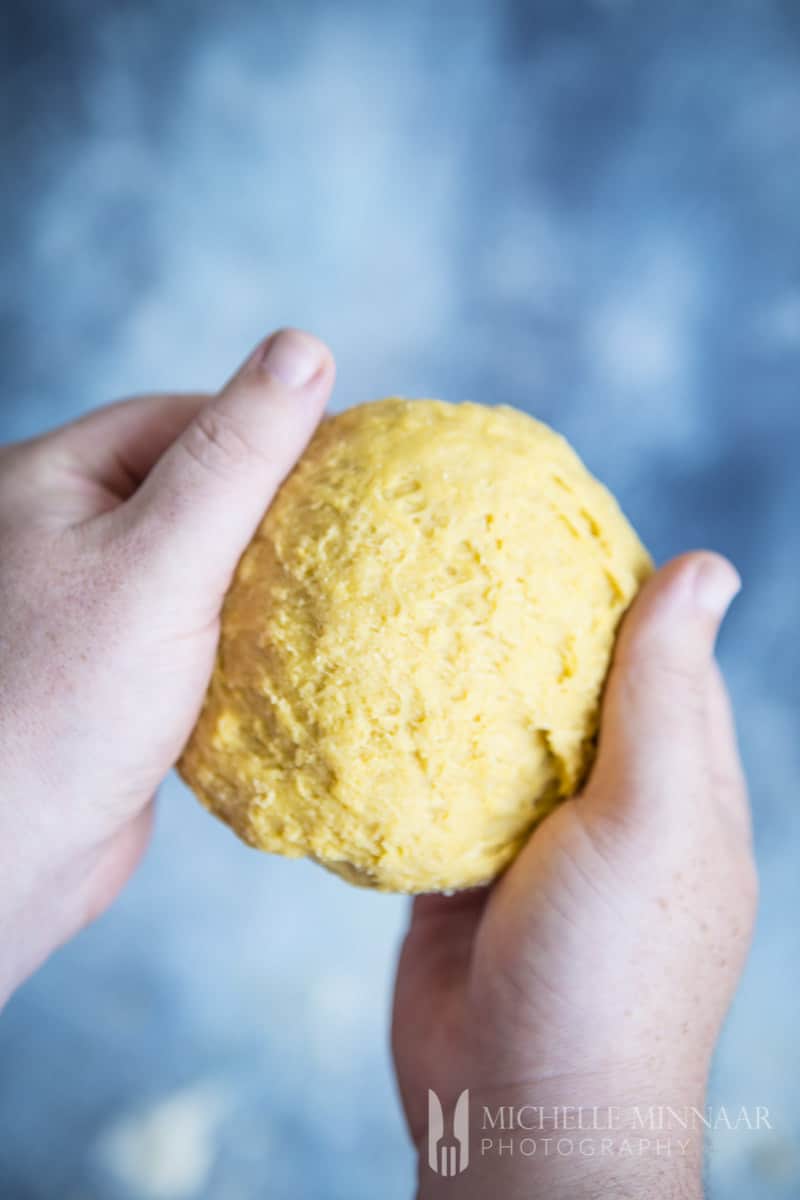 Add a bit of fresh oregano or fresh Italian basil and you are in heaven. In addition, you can also add freshly grated Parmesan.
Here's my recommendation, why don't you also toss in some fresh prawn and chillies. This way you can enjoy an amazing chilli prawn pasta recipe. Otherwise, if you are not into seafood, then you can always go for pasta alla norma with aubergine.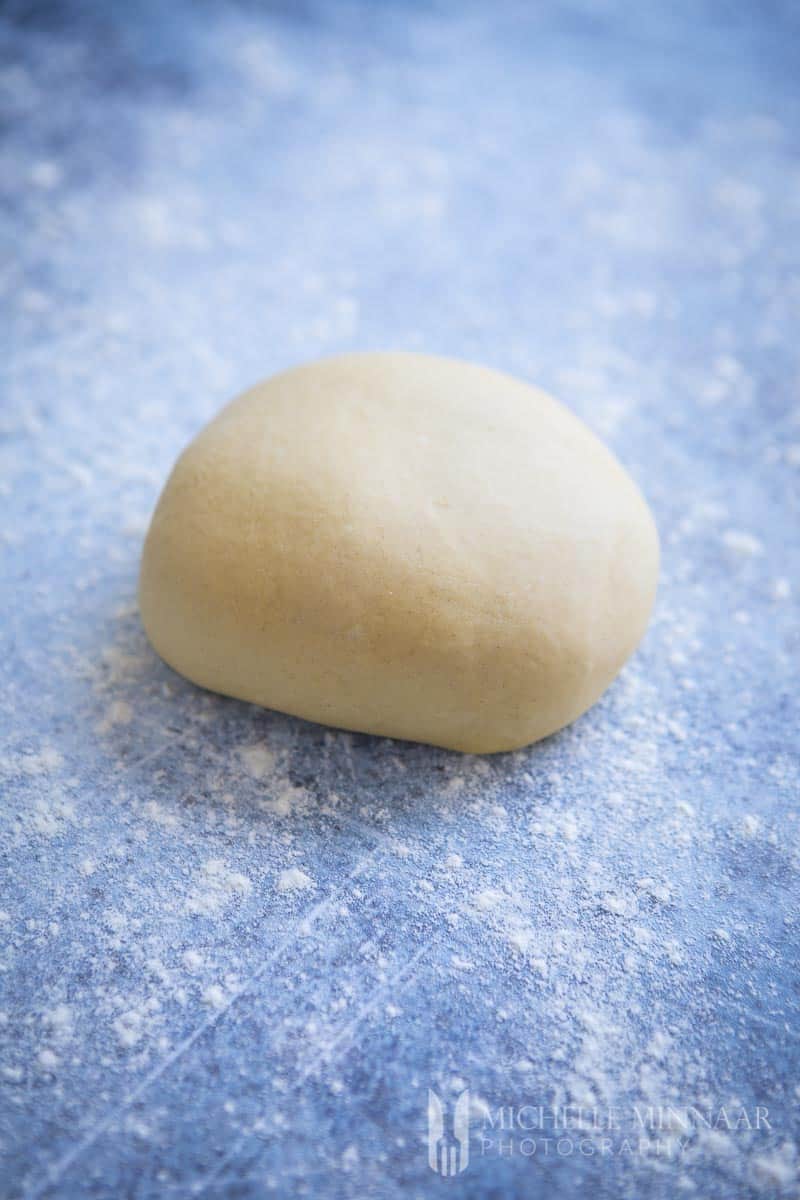 Next, you can also consider making a really classic Roman dish. Ever hear of cacio e pepe? If you ever happen to travel to Rome, you need to try this dish!
In short, it means "cheese and pepper" which is exactly what this dish is. The reason why I am suggesting this recipe is because it calls for a little bit of the hot cooking water. What better cooking water to use than the one you use for making your own fresh fusilli pasta?
Simply add freshly grated pepper and pecorino cheese and you have one of the oldest Roman dishes in Italian cuisine.
Careful though, a cacio e pepe dish is quite heavy and usually you serve it with spaghetti or tagliatelle. However, you can always serve it with this homemade fusilli pasta.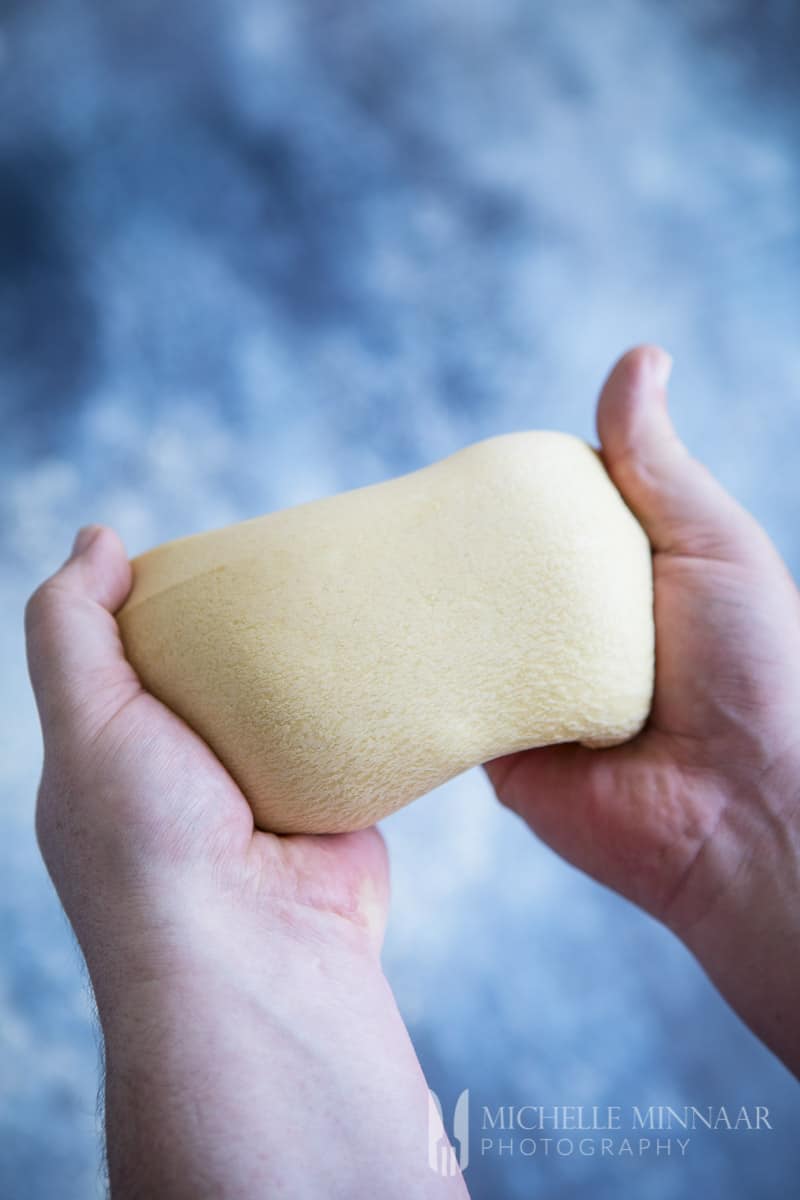 healthy fusilli pasta recipe
In my opinion, the easiest pasta recipes are made with pesto. Better yet, it's all the more delicious when you make your own pesto recipe.
For example, you can inspire yourself with these pesto recipes: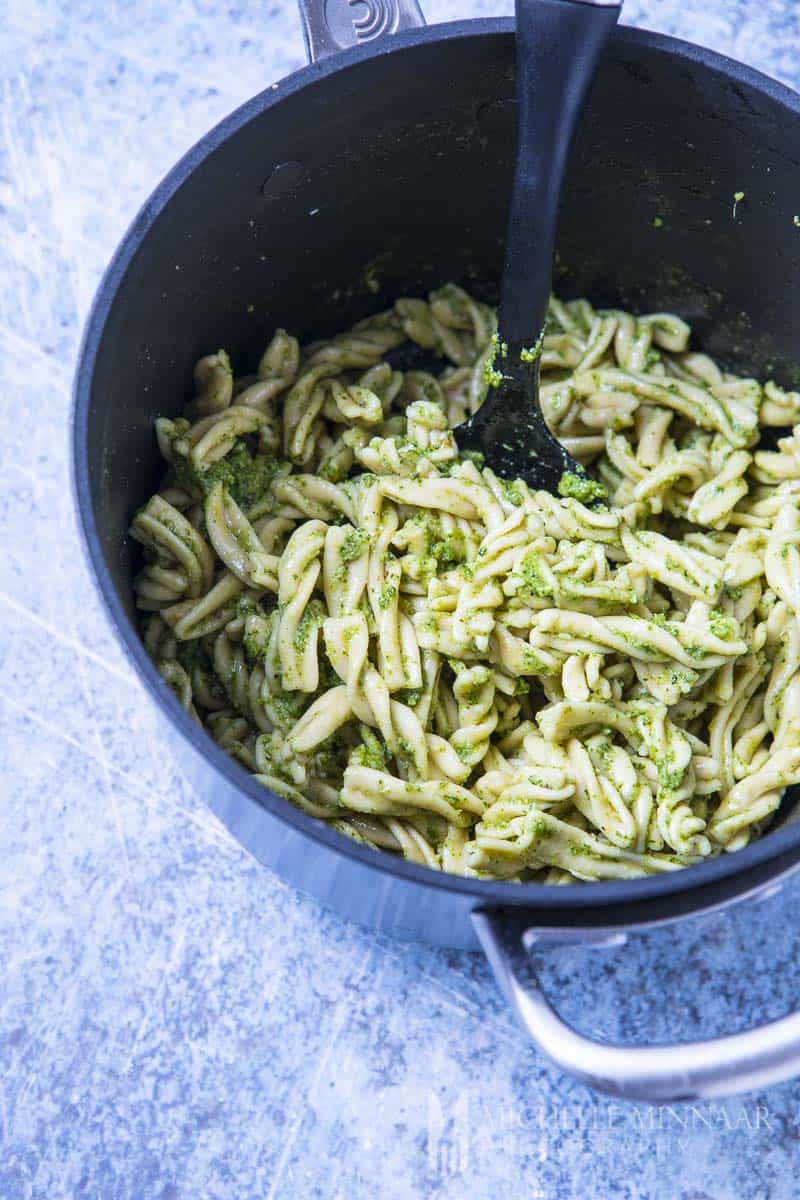 As a matter of fact, do you have a favourite pesto recipe that you would combine with this fusilli pasta?
Not to mention, I also suggest you take a look at these other toppings:
lemon or lime juice
fresh cherry tomatoes (halved)
grated cheese
dash of premium olive oil
Tempted?
Print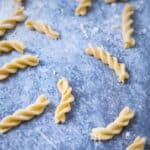 Fresh Fusilli Pasta
---
Description
Learn how to make fusilli pasta at home in this fresh pasta tutorial. Cooking fusilli pasta is as easy as boiling it in water for two minutes. Come and have a look!
---
300

g

(10 1/2 oz) '00 flour

3

large eggs

1

large egg yolk
---
Instructions
Heap the flour on a clean working surface.
Create a well in the centre and place the eggs inside.
Crack the eggs inside the well.
Use a fork to beat the eggs then systematically incorporate the flour into the beaten eggs until a dough ball is formed.
Knead the pasta dough for at least 10 minutes. You can use KitchenAid's dough hook to do the job! If the dough is too sticky, add a sprinkling of flour as needed in order to make it more manageable.
Wrap the dough in cling film and let it rest for 30 minutes at room temperature.
Install the Pasta Shape Press along with the Fusilli disc onto the KitchenAid stand mixer.
On a floured surface, roll the dough into a long sausage and feed it into the accessory's tube.
Once the fusilli starts coming out at the bottom, cut them off when they reach about 5cm (2in) in length, otherwise the weight stretches them out and they lose their shape.
Prevent the shapes from touching each other, they tend to stick together! Arrange each shape onto a floured surface.
Repeat the process until all the dough is used up.
Let the pasta dry for at least 10 minutes or until the shapes' stickiness is gone and they can actually be piled together in a bowl.
Bring a large pot of salted water to the boil, then cook the pasta for 2 minutes or until al dente.
Drain and serve with your favourite pesto or pasta sauce.
Notes
If you can't get hold of '00 flour, you can use 150g (5oz) all-purpose flour and 150g (5oz) semolina.
If semolina isn't available in your region, you can use just all-purpose flour. The results yielded will be slightly different from what the Italian donnas produce but still far better than the dried variety.
This recipe is for pasta dough. Shape-wise, it's up to you to decide what you want. You can cut some shapes by hand or use a KitchenAid Pasta Shape Press.
Prep Time:

30 minutes

Cook Time:

2 minutes

Category:

Side Dish

Method:

Boil

Cuisine:

Italian
Keywords: fusilli pasta shapes, fresh fusilli, fusilli shaped pasta, how to make fusilli pasta, how to cook fusilli pasta
save the recipe to your pinterest board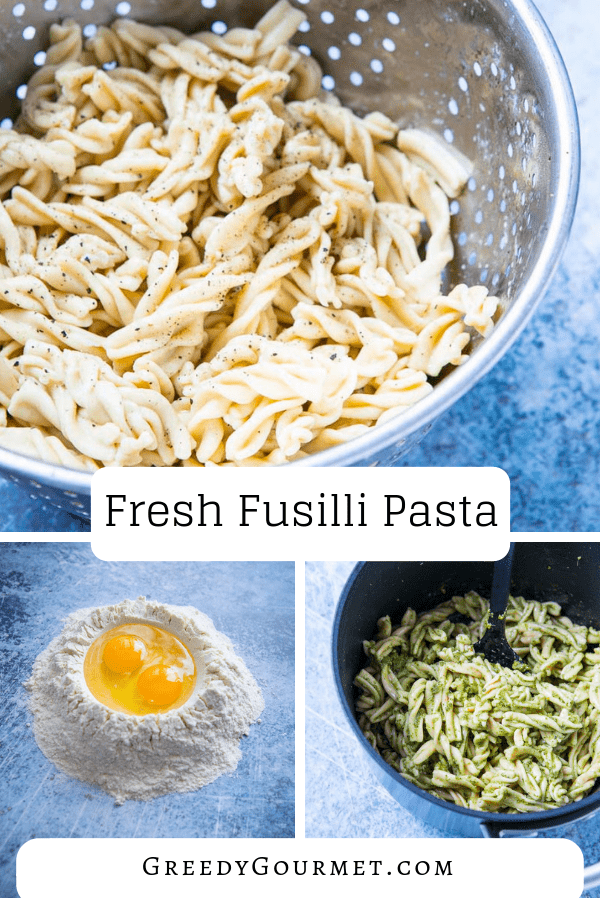 P.S. This is a sponsored post.