Woohoo! We've just passed the halfway mark for Veganuary. Now, how many of you have managed to eat only vegan this month? Surprisingly, I am doing quite an thorough job. Overall, I feel healthier, lighter and I've stopped having cravings for dairy and meat. Quite an accomplishment, I'd say. If it weren't for my amazing 32 vegan starters, 41 vegan sides and my 34 vegan mains, I don't know how I'd manage. Having the option to choose from such a vast selection of vegan recipes gave me the ultimate satisfaction to find one tasty vegan recipe after another.
Vegan food is very exciting. Especially, when it comes to experimenting with new flavours and spices. This month, I found myself cooking with Indian and Thai spices in unexpected ways. Furthermore, I found out that simply roasted vegetables are delectable on their own. They make a perfect side to a main, or I also like to toss them in a salad. On the whole, I am very excited to see where these last two weeks of January take me.
It's never too late to start with Veganuary and I highly recommend it. Give your body the detox it deserves, especially after feasting over the holidays. These 34 vegan mains are evidence,that vegan food is just as fun, flavourful and exciting as non-vegan food.
1. rainbow quinoa salad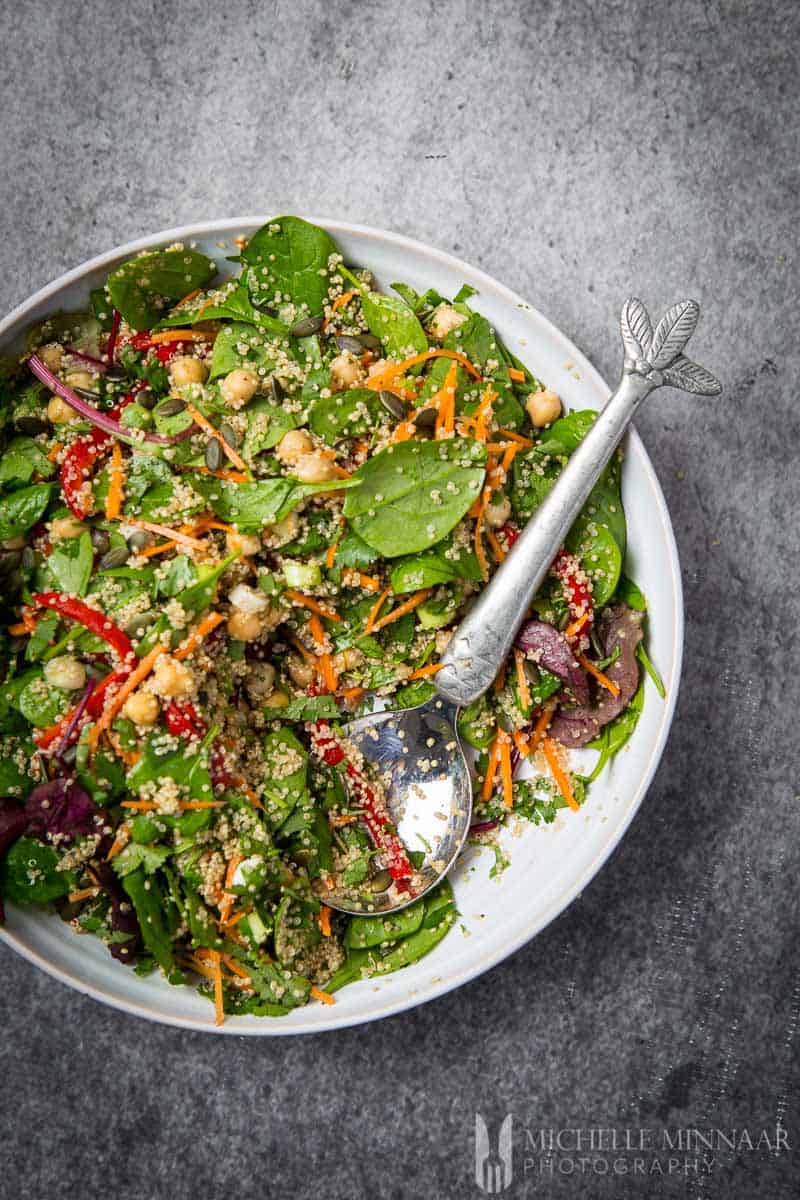 This rainbow quinoa salad is a pleasure to eat and to look at. So delish!
Get the recipe here.
2. avocado mac and cheese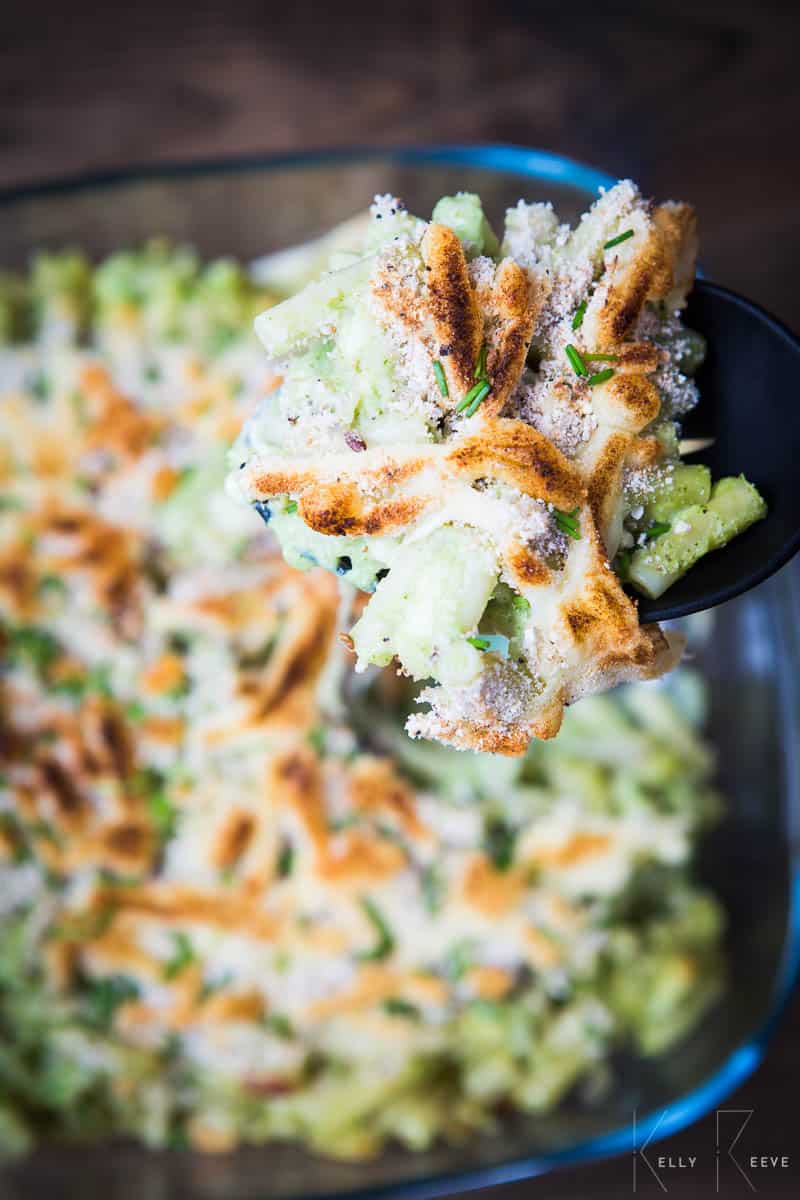 I bet you've never had this type of mac and cheese before. Filling, nutritious, delicious!
Get the recipe here.
3. butternut chickpea burger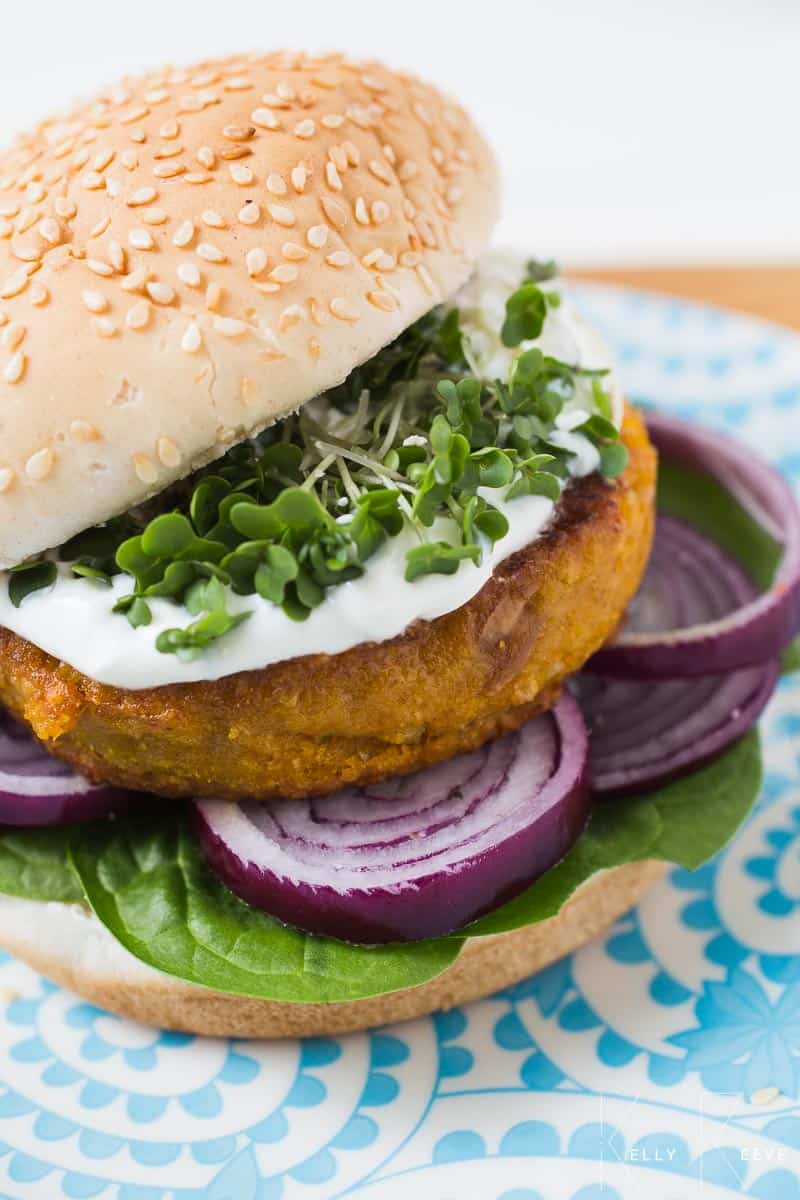 A fantastic way to eat in style. Vegan burgers are totally in.
Get the recipe here.
4. sweet potato and mung bean falafel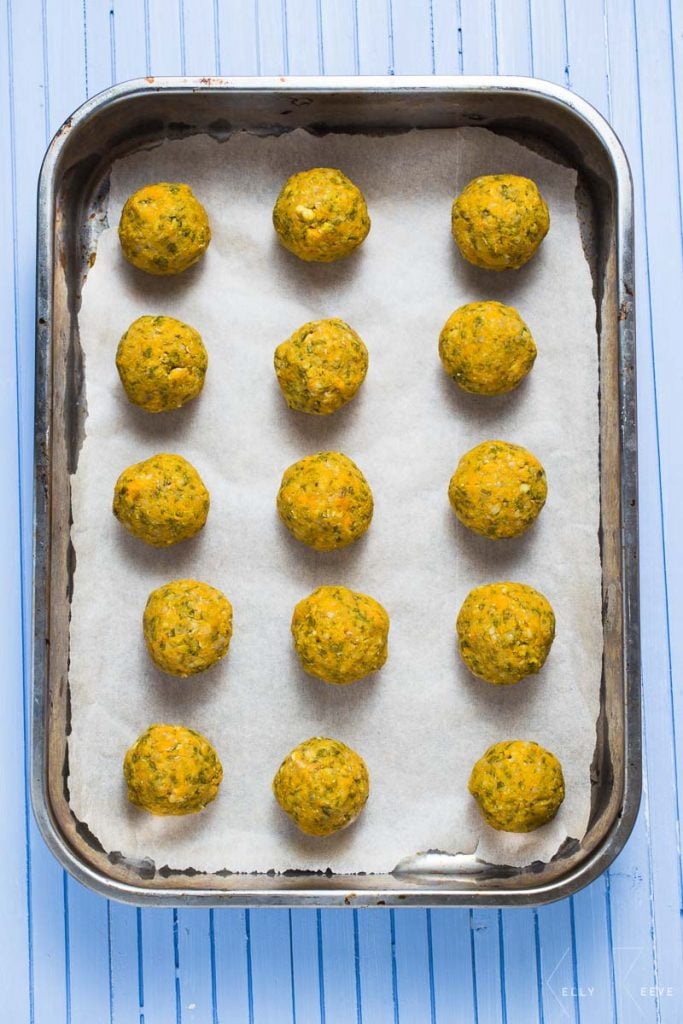 These falafels are super addictive. Make sure you guard your share!
Get the recipe here.
5. shredded rainbow salad with edamame
This salad totally looks the part! Don't rainbows make you happy?
Get the recipe here.
6. creamy curried courgette noodles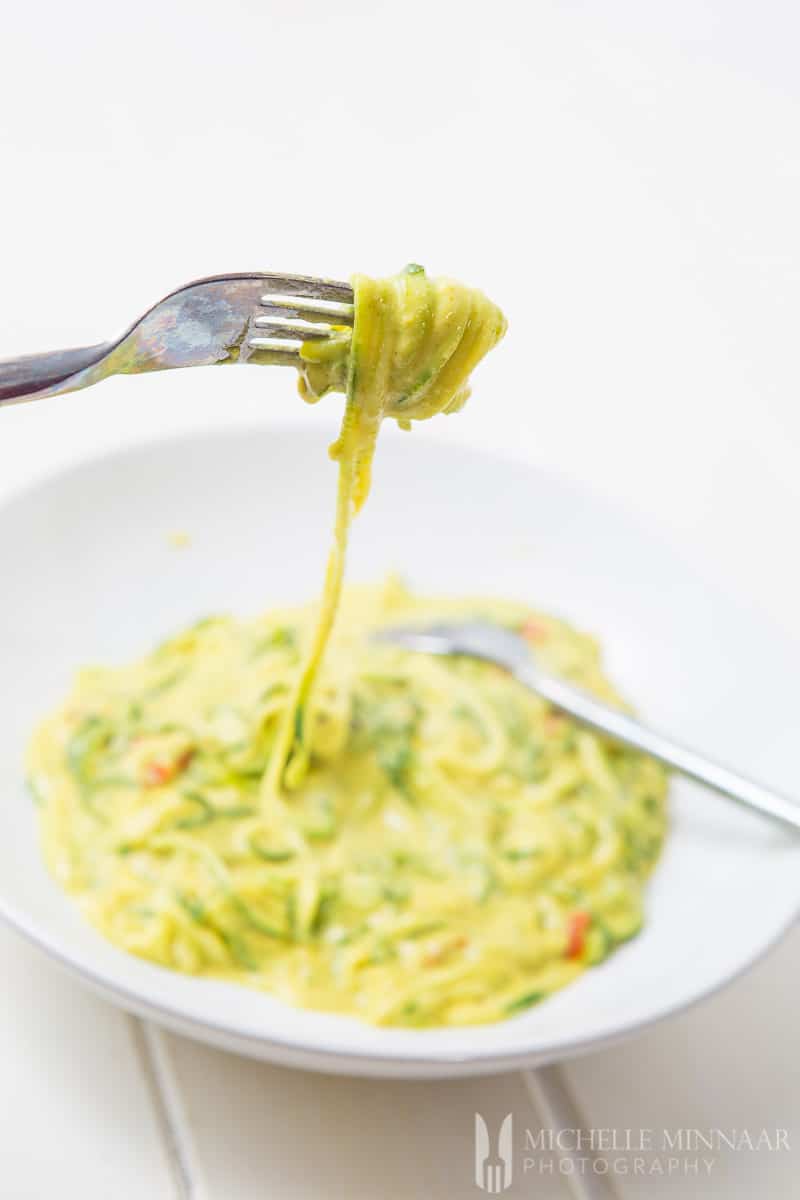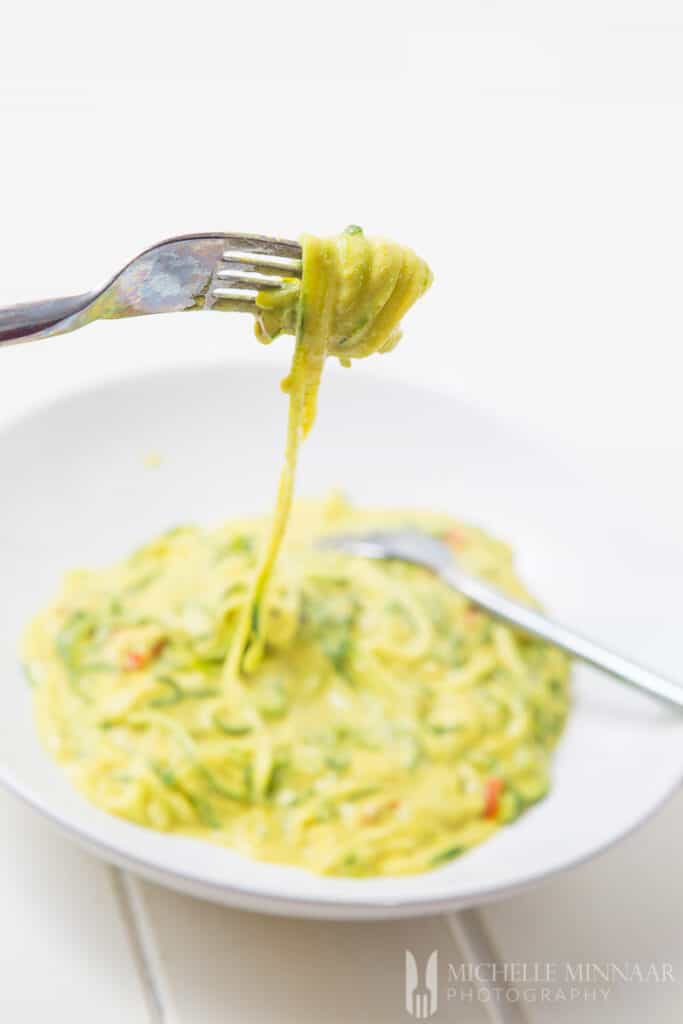 One of my favourite vegan mains. Better than rice noodles!
Get the recipe here.
7. refried beans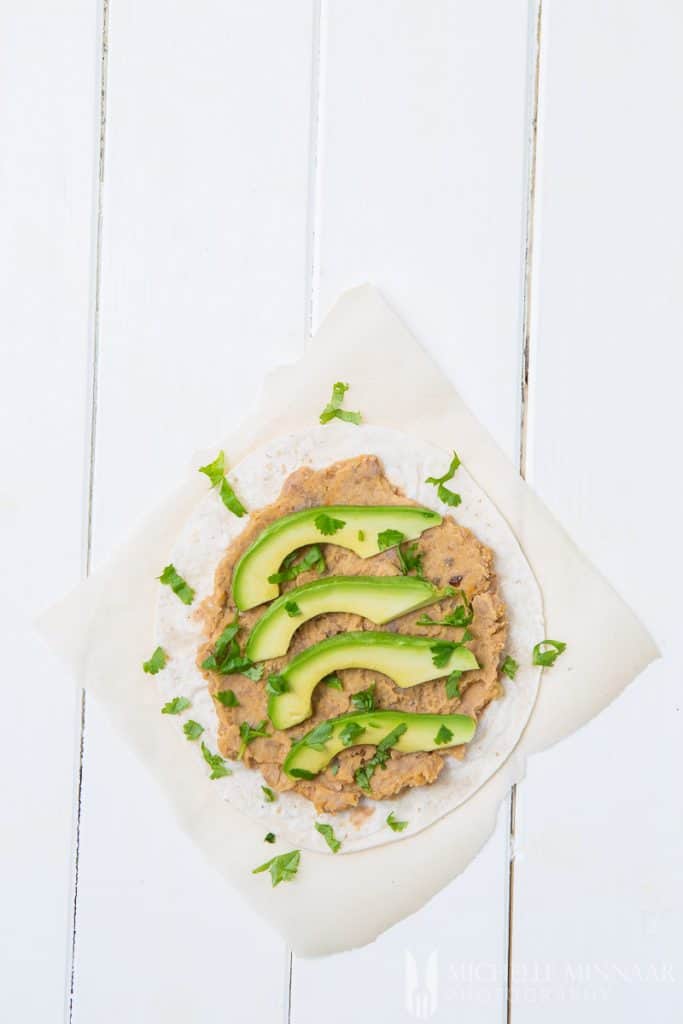 Top with fresh avocado and you've got a great vegan main. Quick, easy and practical.
Get the recipe here.
8. caponata alla siciliana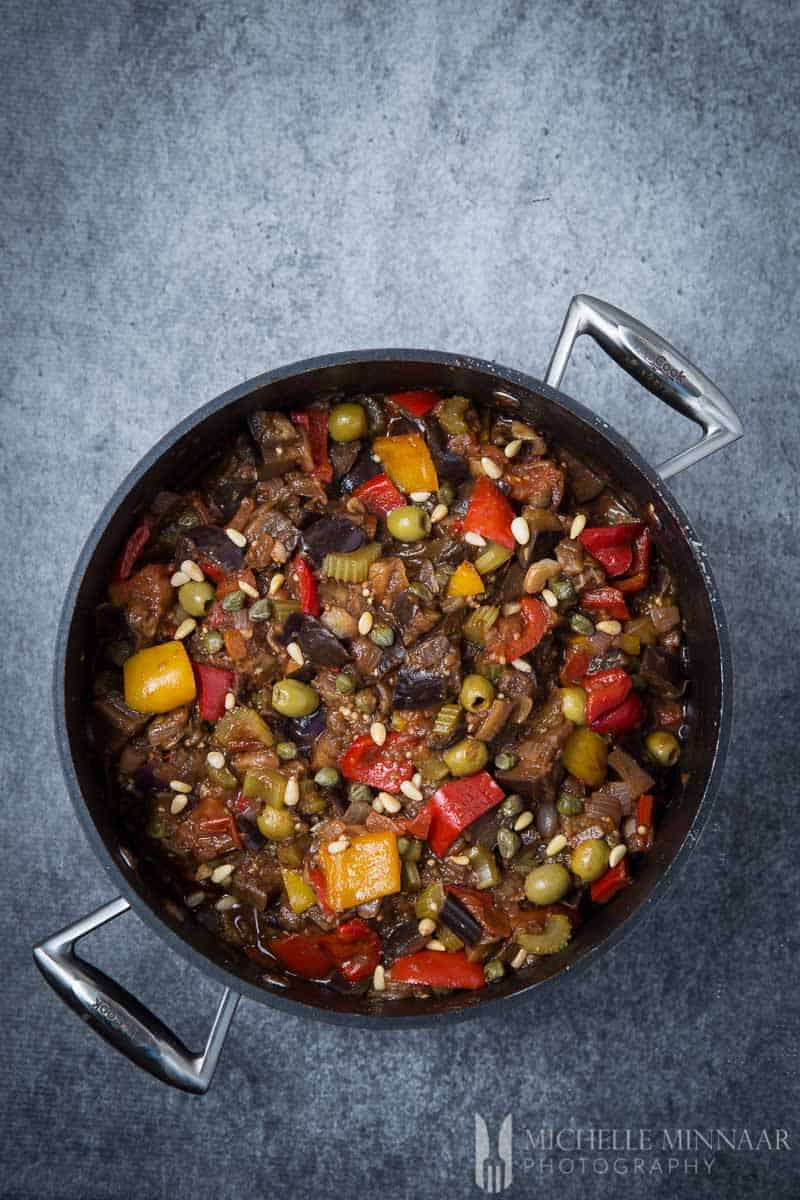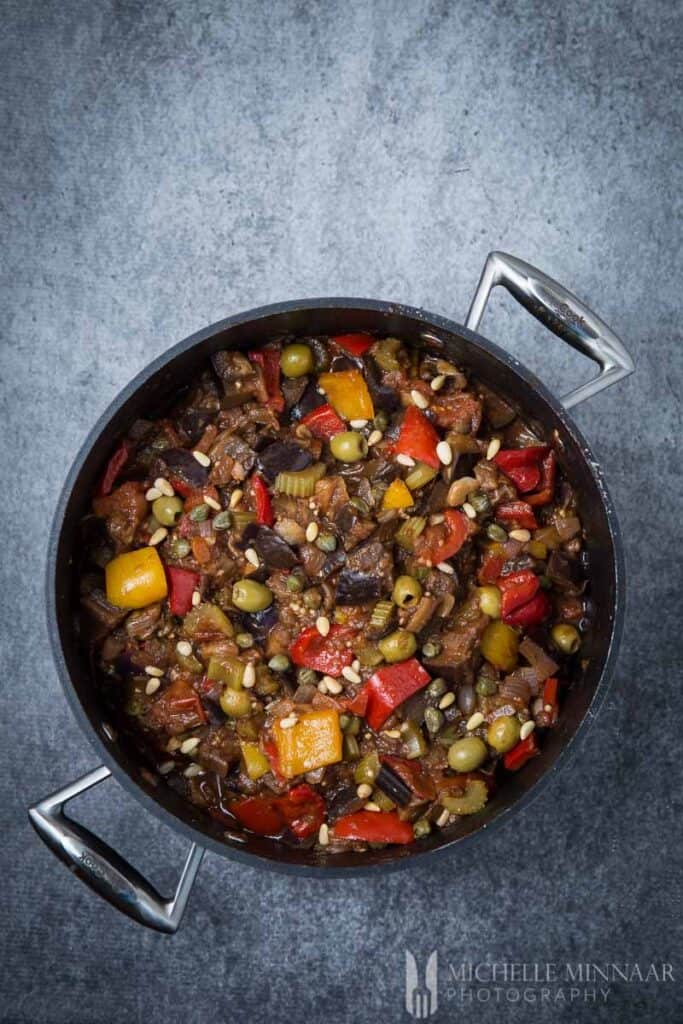 Delicious vegan stew that you can serve with anything!
Get the recipe here.
9. butter bean salad with avocado, pesto and pumpkin seeds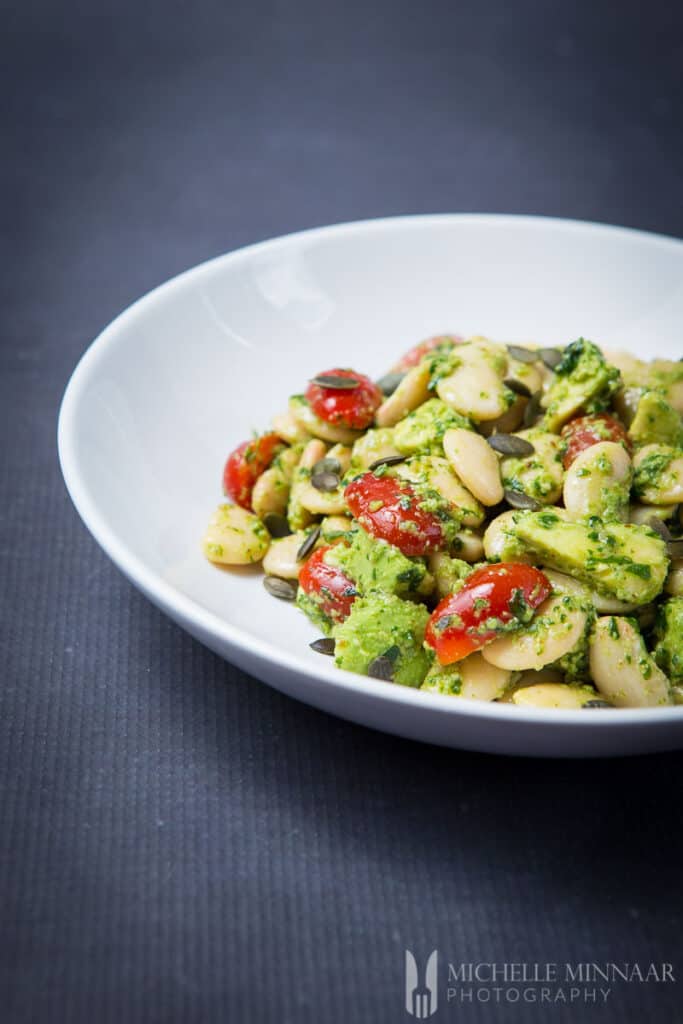 One word. Amaaaaaaazing! I can eat this all day long… and I did.
Get the recipe here.
10. mung bean salad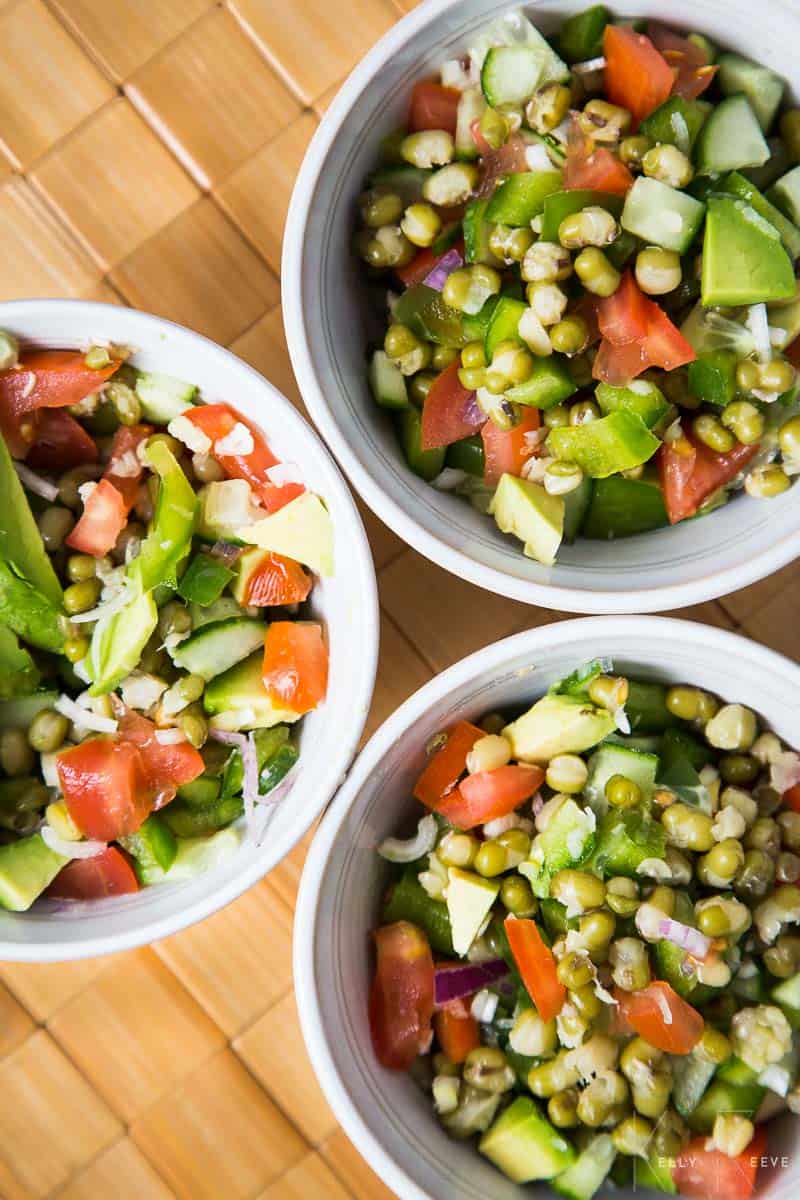 What a great way to boost your daily vitamin intake. A must!
Get the recipe here.
11. basic rissotto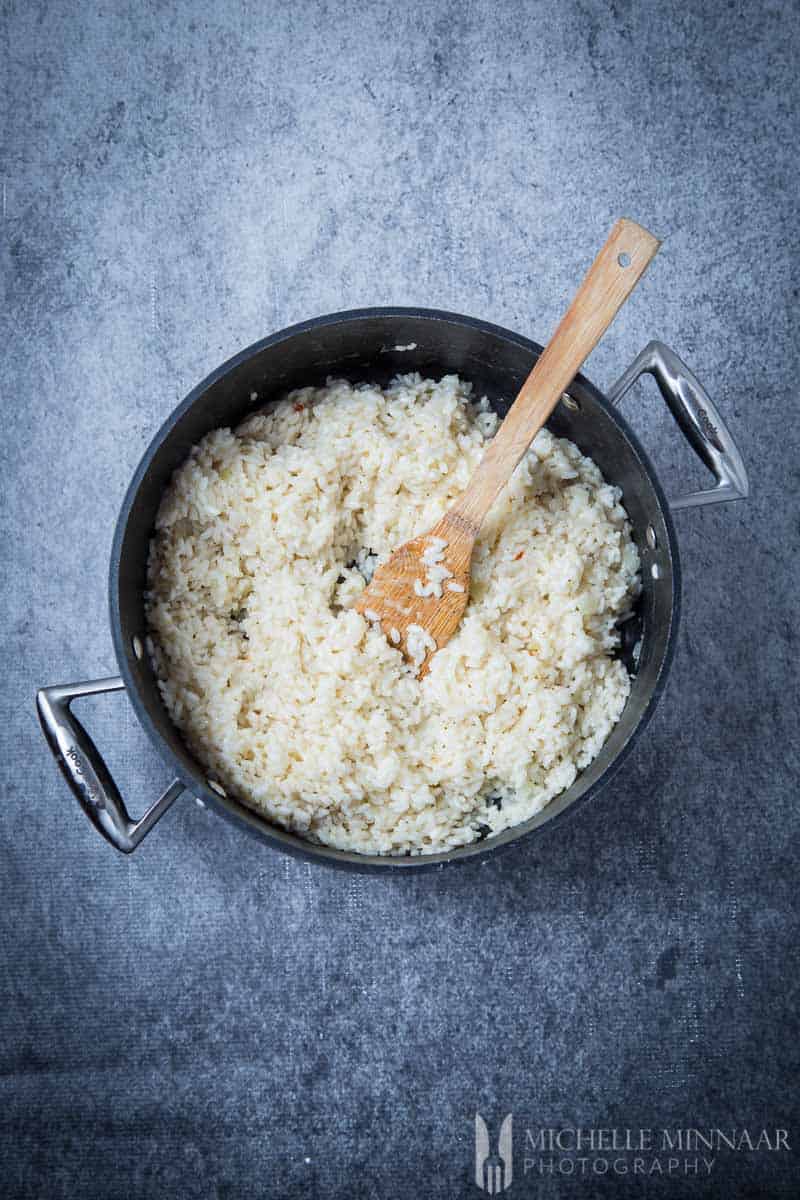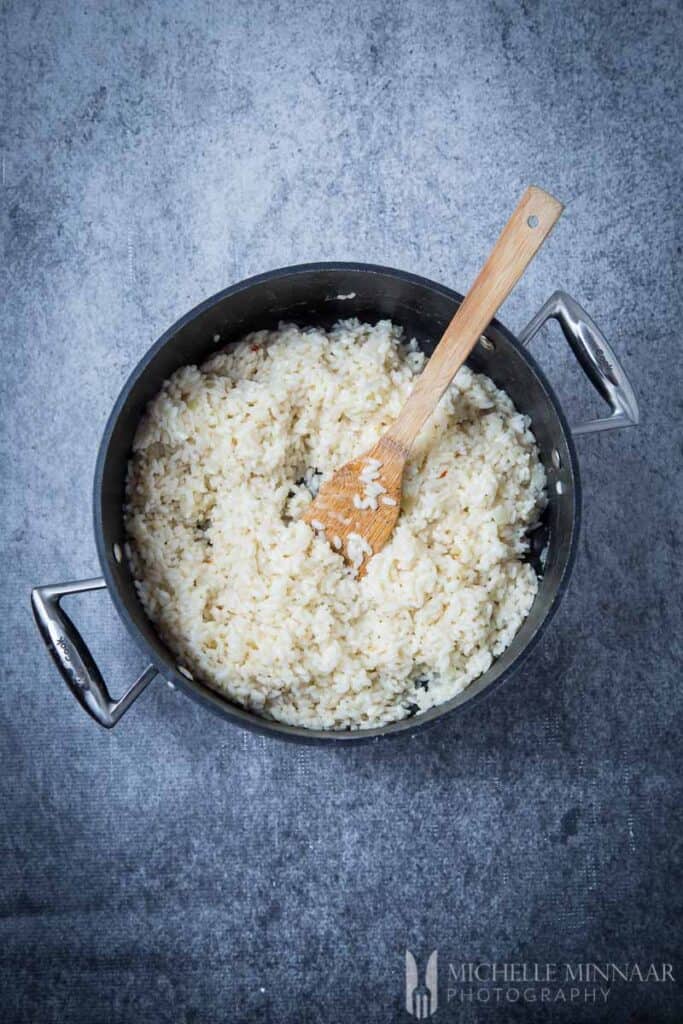 A truly handy recipe. You can spin this basic risotto is any direction you want.
Get the recipe here.
12. christmas rice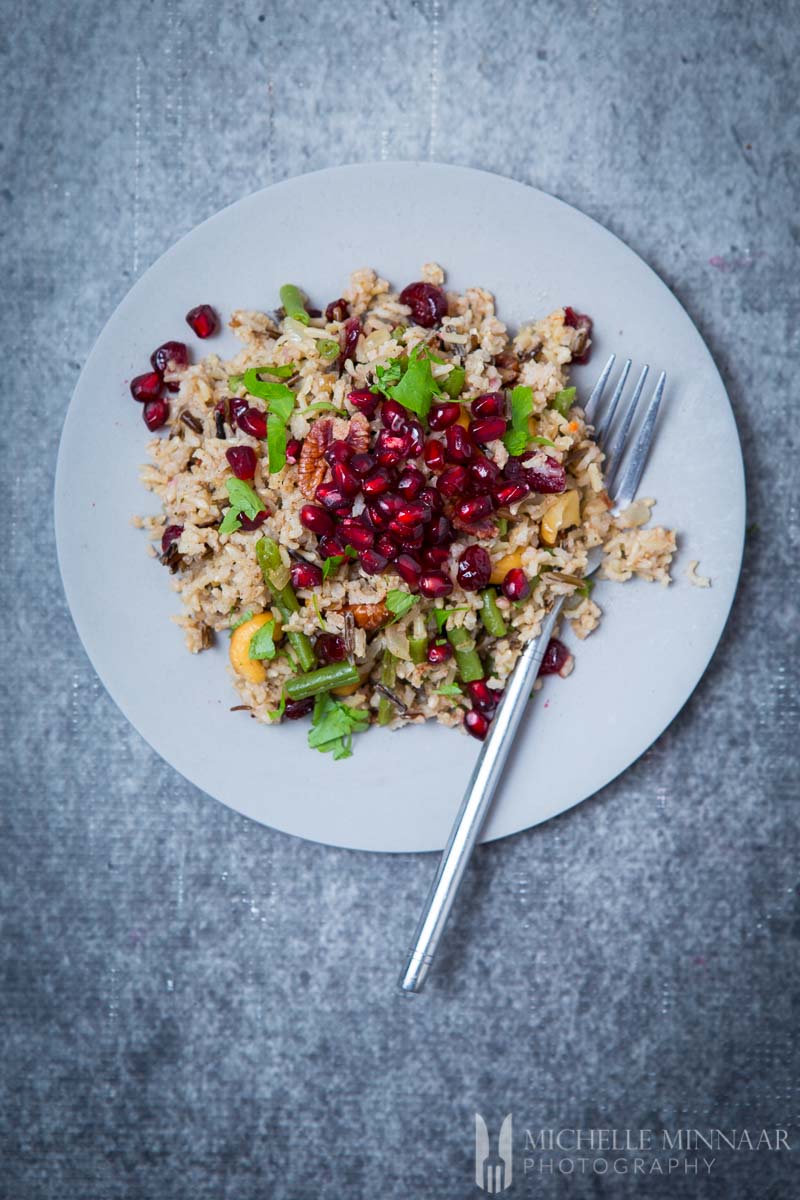 Who says you can only serve this during the holiday? With meals like this one, everyday should be a holiday.
Get the recipe here.
13. fattoush salad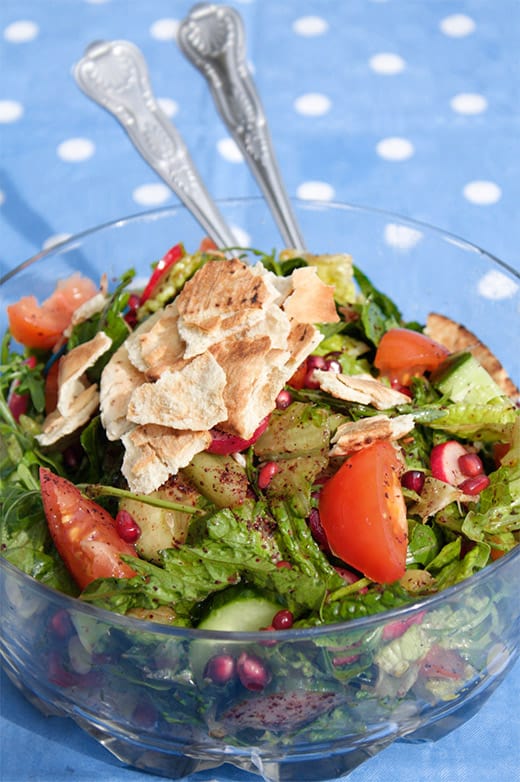 Delicious salad with Middle Eastern flavours. A true adventure.
Get the recipe here.
14. broccoli, red pepper and asparagus with hoisin sauce and couscous
This is what I love about vegan food. With amazing sauces, it has that POW factor.
Get the recipe here.
15. butternut squash rissott0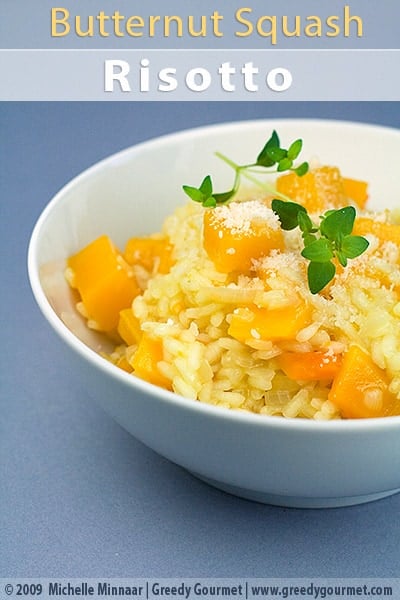 Are you crazy about butternut squash? You'll go crazy for this recipe too.
Get the recipe here.
16. caribbean chickpea and sweet potato casserole
With a single bite you too can enjoy the Caribbean directly from your kitchen.
Get the recipe here.
17. spiced butternut, chickpea, red onion and raisin couscous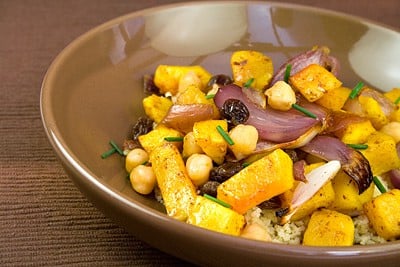 Why not spoil yourself with a delicious vegan main?
Get the recipe here.
18. curried parsnip and honeyed shallot couscous
A divine combination! Definitely give it a go!
Get the recipe here.
19. spiced chickpea, carrot, raisin and cashew rice pilaf
This recipe is definitely a winter warmer. Can't get enough of it.
Get the recipe here.
20. roasted pumpkin, red peppers, and onions with a sweet balsamic and mustard dressing on a bed of couscous
You won't regret combining all these delicious ingredients. It makes a heck of a vegan dinner.
Get the recipe here.
21. butternut, green beans, red onions and tofu with maple syrup glaze
Looking for more vegan mains? The glaze just brings everything together. Simply delicious.
Get the recipe here.
22. baked pumpkin with mushroom and leek stuffing
This recipe is super fun to make. Make the most out of your produce, am I right?
Get the recipe here.
23. simmered fresh tomato sauce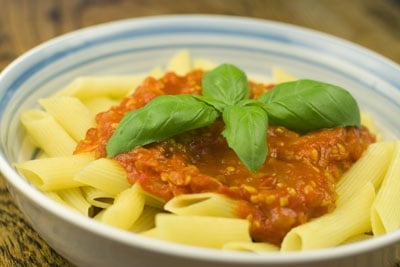 Can't tell you how many times I've used this recipe? Again…and again.. and again..
Get the recipe here.
24. sweet potato, spinach and mushroom stew
Something about this recipe just says 'eat me'. Oh, and I did.
Get the recipe here.
——————
Now that we got to the end, I though it might be a good idea to also introduce soups. You can also serve vegan soups as a main course. Just imagine, if you make a big batch of vegan soup, you'll be able to last through the entire day. You can have two or even four servings of these soups, and you'll be satisfied  – without the food coma that comes afterwards. Why don't you check out some of these and be the judge yourself? I already have a couple of favourites that I love cooking on a regular basis.
25. watercress soup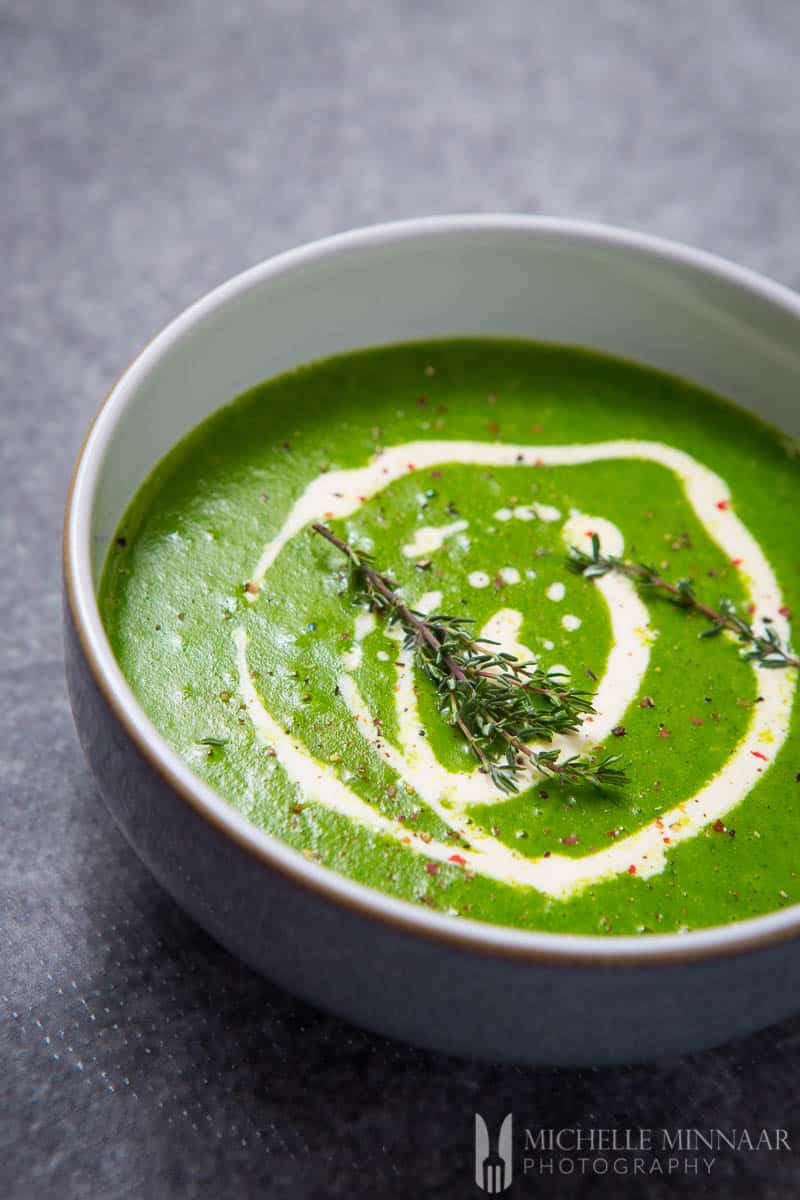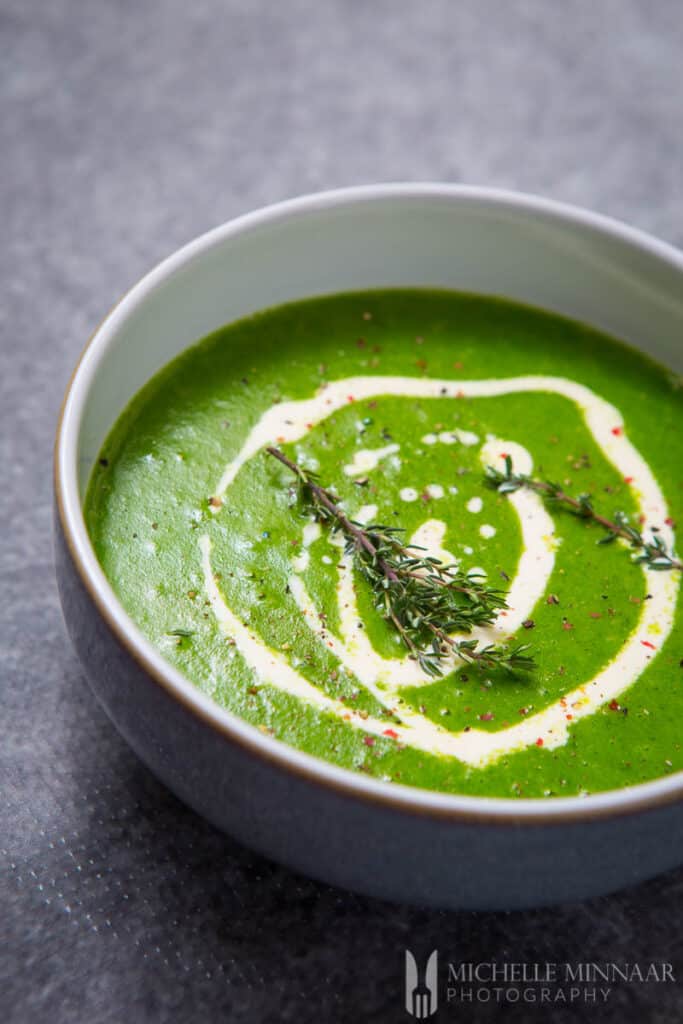 Did you know that Napoleon grew watercress himself due to its amazing properties? Remember to use a vegan cream.
Get the recipe here.
26. broccoli, pea and leak soup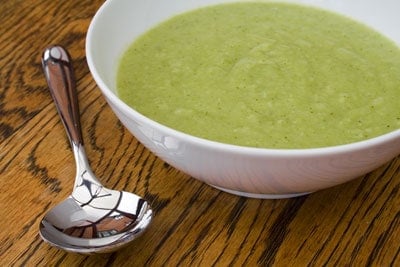 This green vegan soup is packed with flavor. Perfect for any day.
Get the recipe here.
27. curried butternut squash and apple soup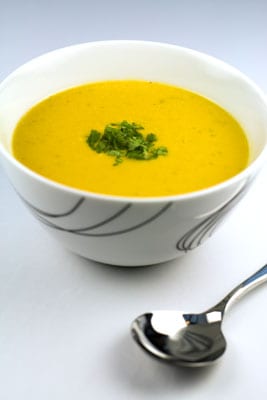 Try something different. Apple and butternut are a divine combination.
Get the recipe here.
28. potato, fennel and caraway soup
Not only does this soup taste amazing, but its nutritious and hearty as well.
Get the recipe here.
29. easy leek and potato soup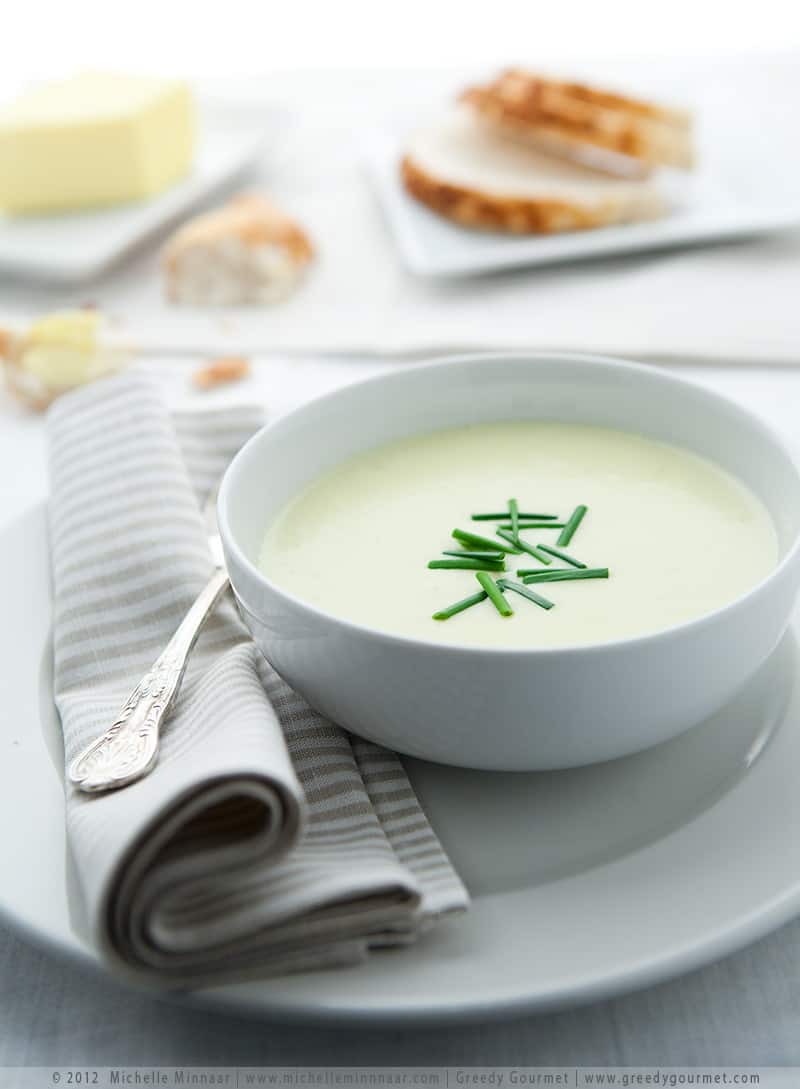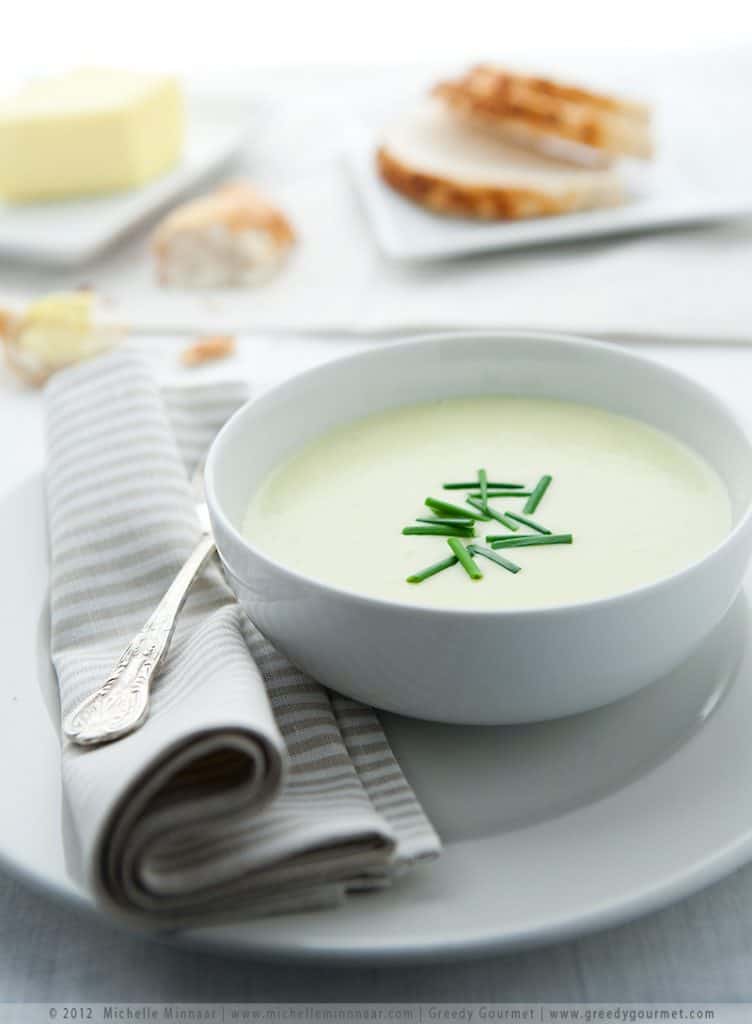 Yes, this soup is super easy to make. Perfect for stressful times. Use vegan dairy alternatives.
Get the recipe here.
30. jerusalem artichoke soup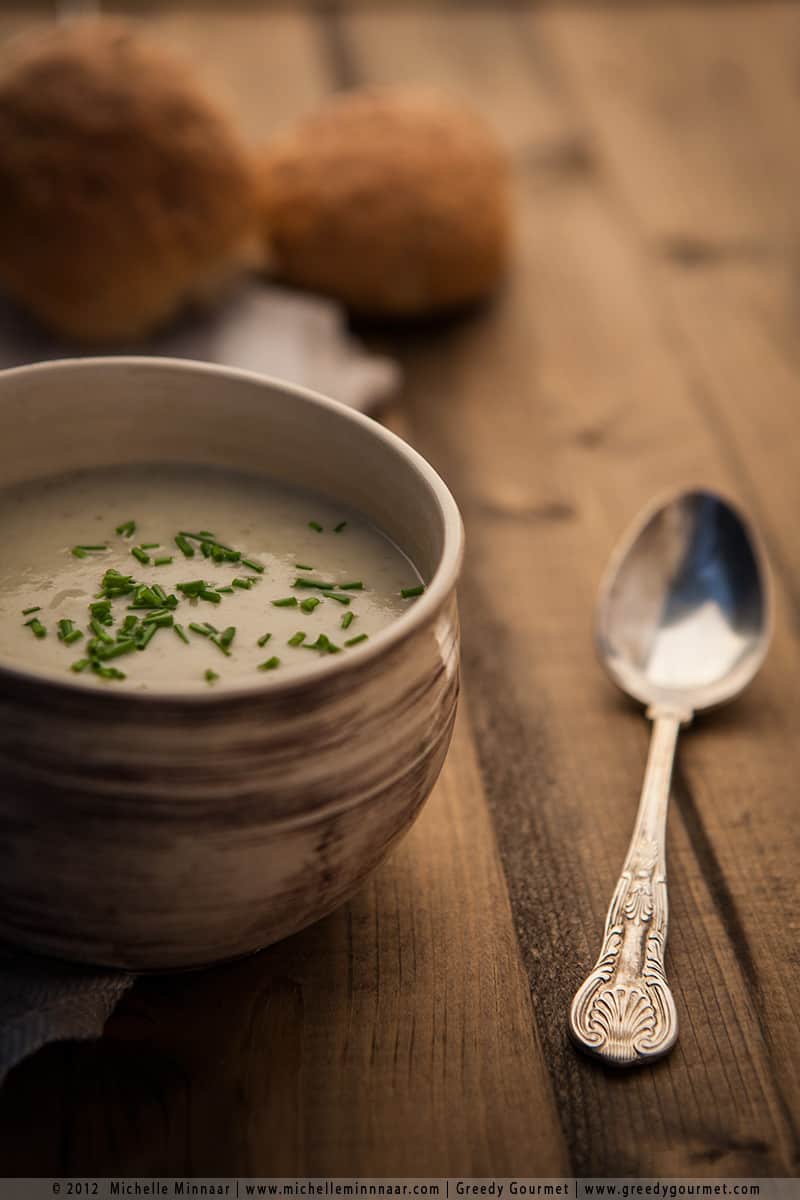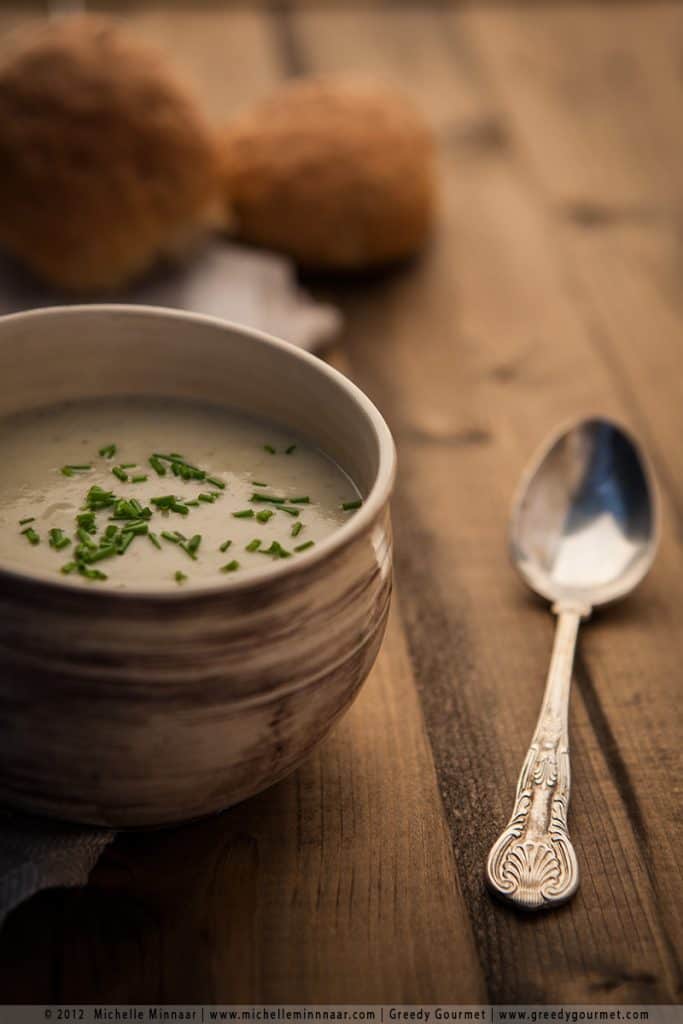 Possibly one of my favourite soups. Creamy, nutty, rich, intense. Yum!
Get the recipe here.
31. cauliflower and potato soup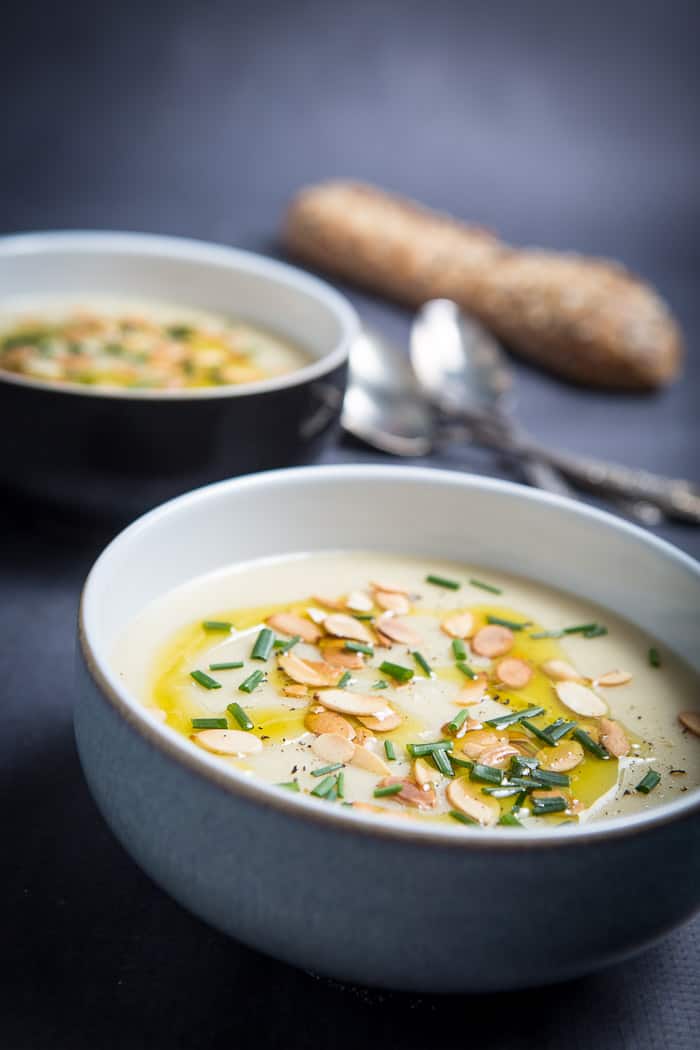 This soup combines two of my favourite ingredients! It makes for a wonderful vegan meal.
Get the recipe here.
32. leftover brussels sprout soup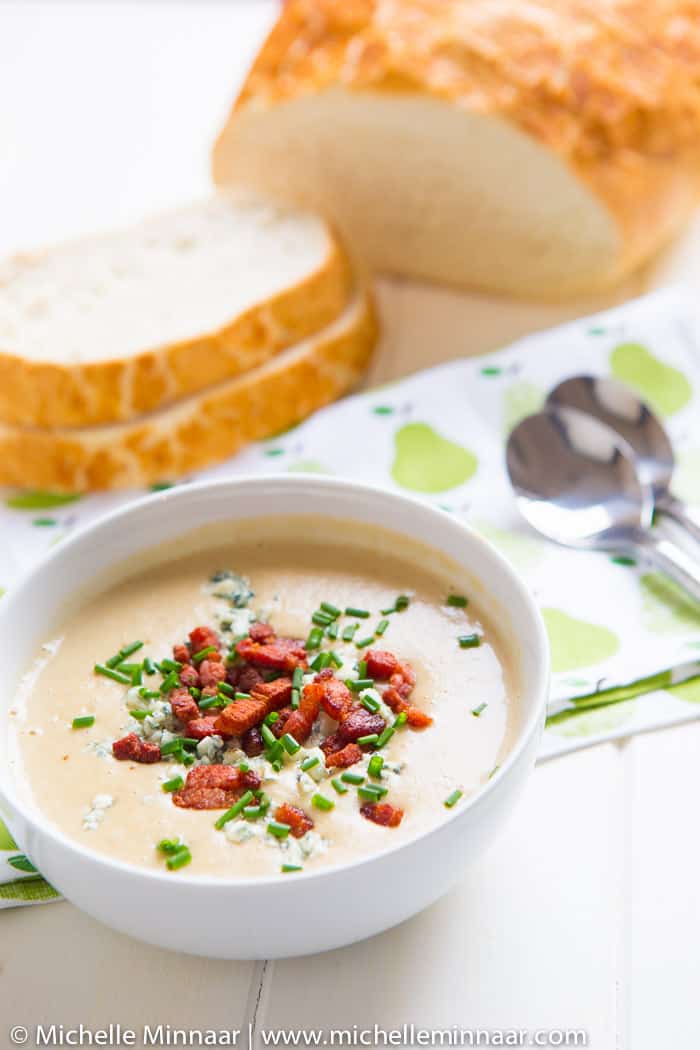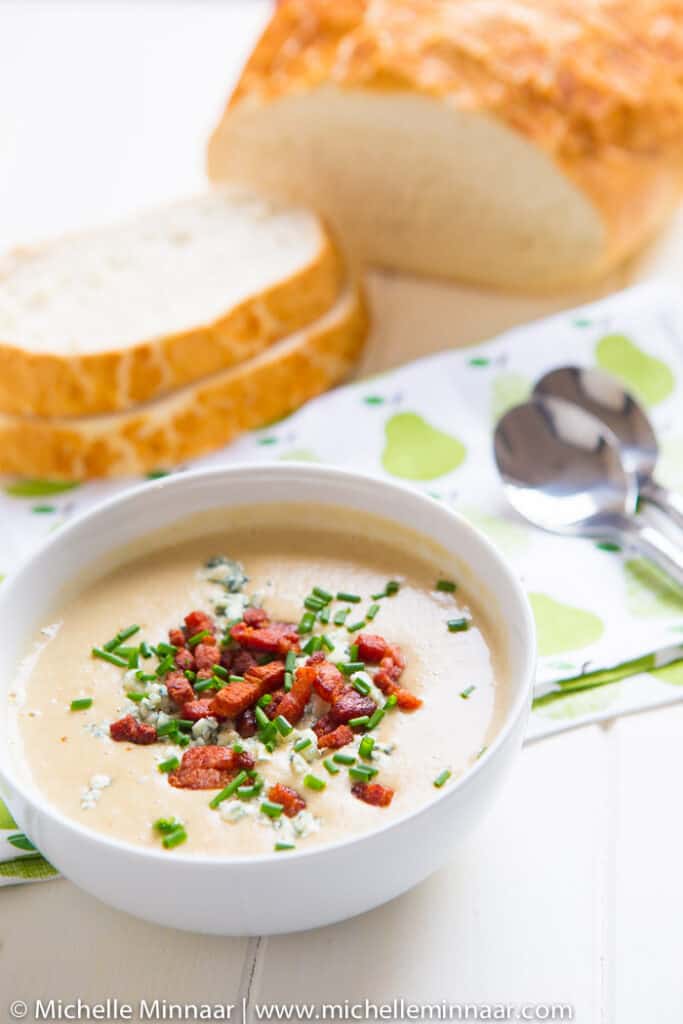 I bet you haven't had this type of soup before. Very tasty! Don't garnish with cheese and bacon though!!!
Get the recipe here.
33. chickpea soup
Filling and nutritious at the same time. I like to spice mine up with chillies. Use a cream substitute.
Get the recipe here.
34. spiced carrot and split pea soup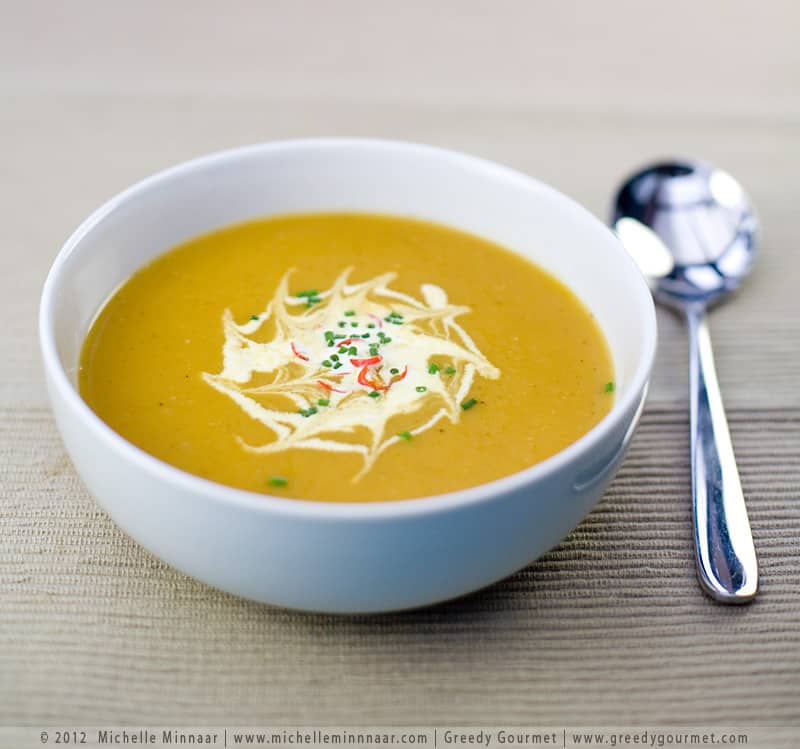 Looks  amazing. Tastes amazing. A definite winter warmer recipe.
Get the recipe here.
GIVEAWAY
This week one lucky reader can win one box containing an assortment of Eat Real snacks, in a variety of flavours, to the value of £25 each.  All the Eat Real snacks are gluten-free, lactose-free, and suitable for Vegan and Kosher diets.  The Hummus and Lentil Chips contain significantly less fat than traditional potato crisps (48% and 40% respectively).
The Eat Real snacks (Hummus Chips, Lentil Chips, Quinoa Chips, Quinoa Puffs and Veggie Straws) come in a wide range of on trend and classic flavours, including Creamy Dill, Sundried Tomato & Roasted Garlic, Chilli & Lemon and Sea Salt, and are available in handi packs (22-25g), impulse bags (30-45g) for bigger appetites and sharing bags (80-135g).
Eat Real has also recently launched two new multipacks – one containing Eat Real's best-selling Hummus, Lentil and Quinoa Chips in assorted flavours, and the other containing the popular 'Kids' Veggie Straws – to give consumers greater choice, value and convenience.
For more information visit www.eatreal.co.uk.
Entering is easy, just follow the instructions below.
Competition Question: What is your favourite vegan dinner?
HELP
Here you can find a tutorial how to enter with Rafflecopter.
If your form is not showing, try refreshing the page.
Complete the form, otherwise your entries will not count.
Make sure the mandatory entries (e.g. leave a blog comment) are completed first.
Don't forget to come back daily for extra entries via Twitter.
If you're viewing this post by email, please come to the actual webpage to enter.
save the recipe to your pinterest board