Come and try this nutritious almond milk protein shake. Not only does it taste splendid, it is also an effective protein shake that should be a part of your daily routine, especially if you are trying to cut down on your calories or if you feel like you need to add more protein to your diet. In turn, this milk shake can help you fine tune your body as well as muscles.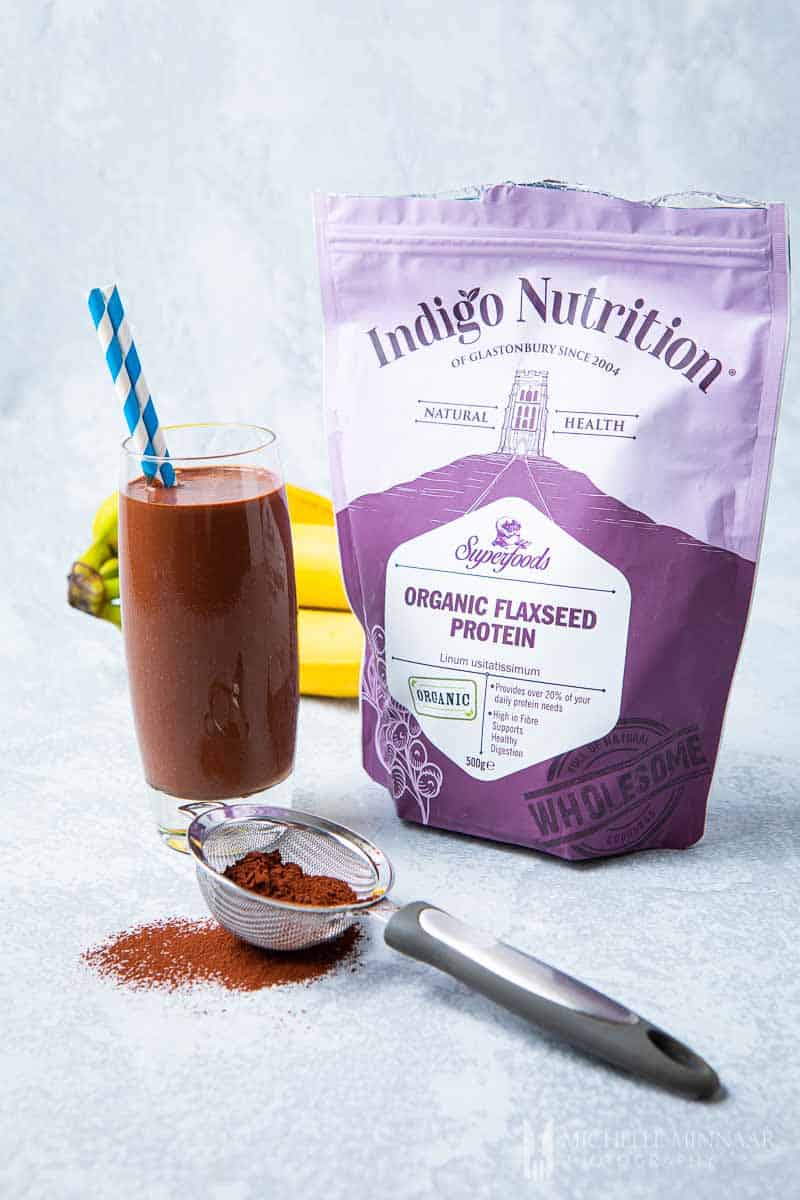 That said, this almond milk protein shake is a fantastic food supplement for vegans and vegetarians, or those who wish to derive their protein from protein powder, rather than animals.
best almond milk protein shake
To make this almond milk protein shake the best it can be, definitely go for the Indigo Flaxseed Protein Powder from Indigo Herbs. Boots protein powder for boots protein shakes doesn't come close! One of the best ready to drink protein shakes in the uk.
It's without a doubt, one of the best and most nutritious protein powders on the market. I wouldn't use any other brand for protein shake recipes.
First of all, just in a single serving, you have over 20% of your daily protein needs. Moreover, the powder is also an excellent source of vitamin E and dietary fibre to support your digestive system. Above all, it contains all the essential amino acids one looks for in quality protein shakes. Much better than the boots meal replacement shakes.
In general, the powder gives the shake a really good consistency. Also, I very much like the flavour the powder gives the shake. After the first few sips, I felt immediately energised.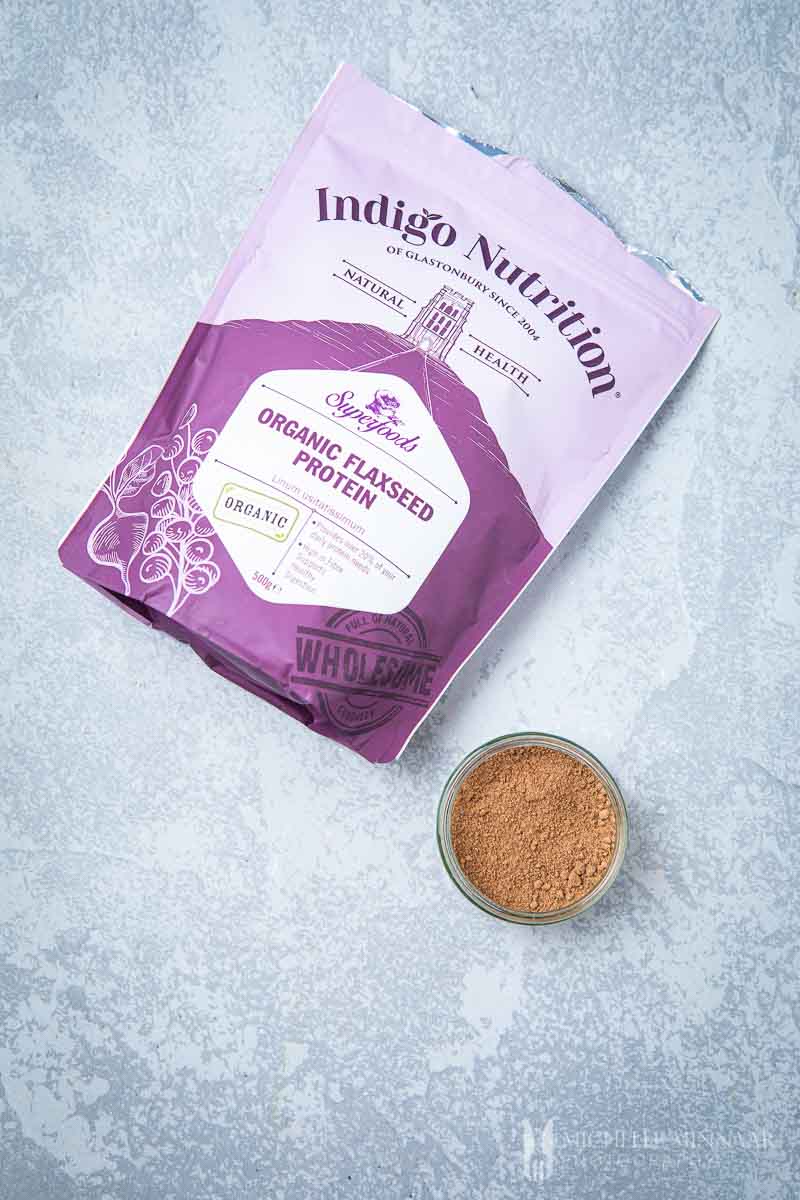 Indigo Flaxseed Protein Powder comes in resealable, airtight foil pouches, ensuring maximum freshness. It is totally organic and made with 100% pure botanical ingredients. Also, it is certified by the Organic Food Federation.
In essence, this high-quality powder is the ideal replacement for vegan and vegetarian eaters. Especially, for people like me who wish to become completely vegetarian one day. Here's hoping, but with suppliers like Indigo Herbs, it's definitely possible.
Indigo Herbs supplies the finest natural health products, helping millions of people adopt healthier lifestyles. The company is based in Glastonbury, Somerset and has been around since 2004. Ever since, they've been passionate about premium quality botanicals and sharing them with customers.
You can find their products with the following stockists, or online on their website.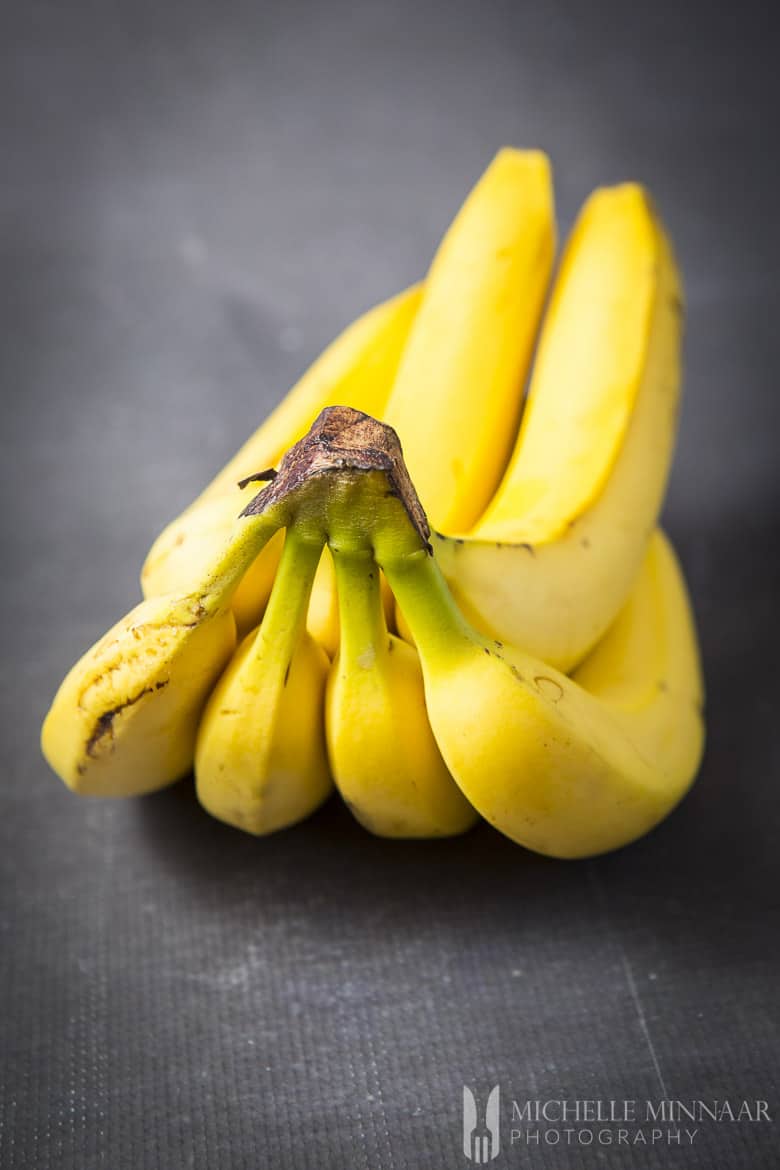 easy protein shake recipe
This is indeed an easy protein shakes recipe. This is because you don't need too many ingredients to make recipes like this one shine. Therefore, I enjoy making these recipes on a daily basis.
In addition, this shake recipe contains one of my favourite nuts in the world, which is the almond. Who doesn't love the sweet, nutty flavour of almonds?
almond recipes
I've come to use almonds in many of my dessert recipes. Just take a look below and see if any of these recipes appeal to your taste buds too:
As you can see, there are many options when it comes to cooking recipes with almonds.
Don't know what to do with your leftover almond milk? Don't worry, you can save it and use it later. Check out my guide on how to freeze almond milk.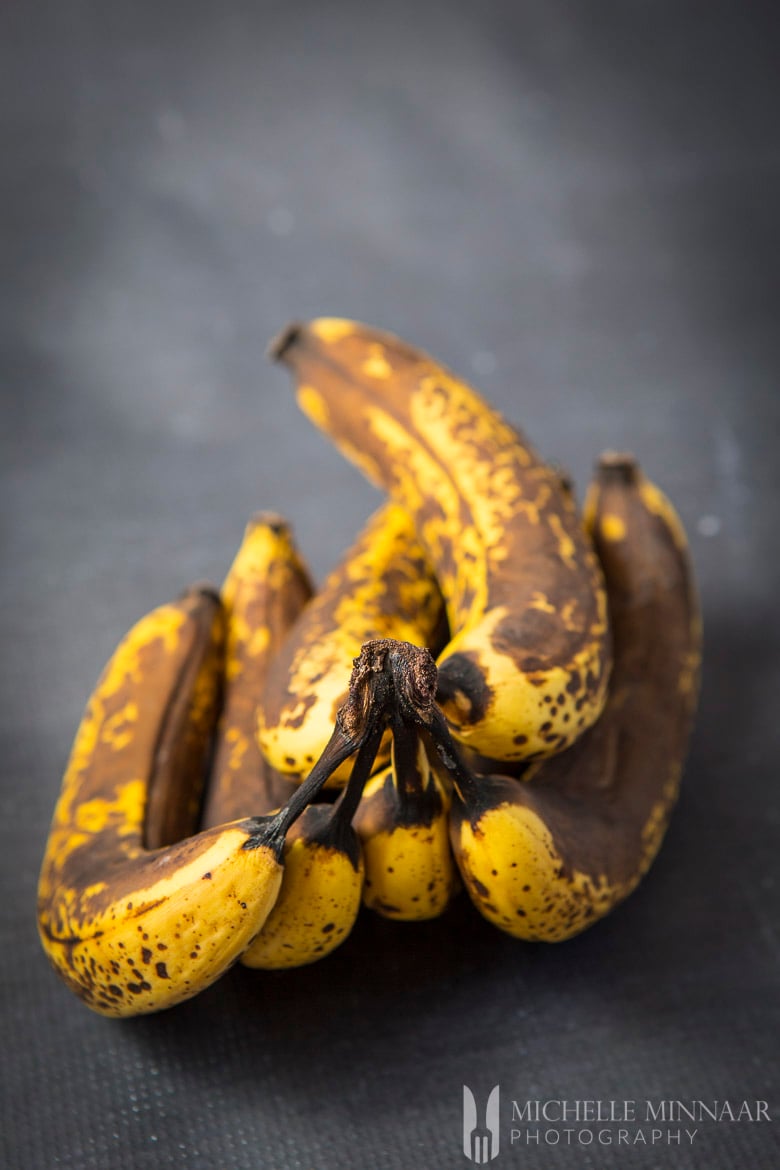 Is almond milk good for protein shakes?
Yes it is. In general, almonds are an excellent source of protein.
almond nutrition
In one serving, which is approximately 100 grams, there is an estimated 21 grams of protein. Moreover, almonds contain lots of healthy fats (50 grams), of which there are 3.8 grams of saturated fat.
You'll also find that they contain nutrients like calcium, iron, and potassium. In essence, almonds give you all the proper nutrients you should consume per day.
Therefore, almonds and almond milk are excellent in protein shakes.
Is almond milk good for building muscle?
Yes, it is. Essentially, almond milk is a satisfactory ingredient for building muscle. Not only because it tastes great, but thanks to the fact that it is unsweetened, it contains few calories.
Plus, it's natural and dairy free.
best variety
Just make sure you buy the unsweetened version. If you can get your hands on a fortified version, where more protein, calcium and vitamin D are added, even better.
This is why some recipes like these require the addition of the protein powder.
Which milk is best for protein shakes?
If we're talking about pure nutritional value, then pea milk is the best.
Oh yes, that's right. Pea milk, made from split peas, can have just about as much protein as regular cow's milk. However, in terms of flavour, it's not for everybody.
It tends to have a floury taste profile. However, maybe you'll be lucky to find a blend which contains vanilla or chocolate to improve the taste.
Next in line would be macadamia milk. In either case macadamia is the nut of choice for me. This is because macadamia nuts are rich in protein and an excellent source of healthy fat.
Moreover, it is very low in calories and carbs. It's practically sugar-free! Therefore, macadamia milk would be the best for a healthy protein shake. However, there is a slight catch. It's very hard to source.
make your own
In practical terms, I've never even seen it on the shelves of the supermarket. This could be because this type of nut is generally quite expensive. Nevertheless, it is not impossible.
If you purchase your own nut milk maker, you can easily make it yourself. It's not that hard at all. All you need is the right type of equipment in your kitchen and you're good to go.
I mean, wouldn't it be great to make your own homemade version? Forget the store stuff and go all natural!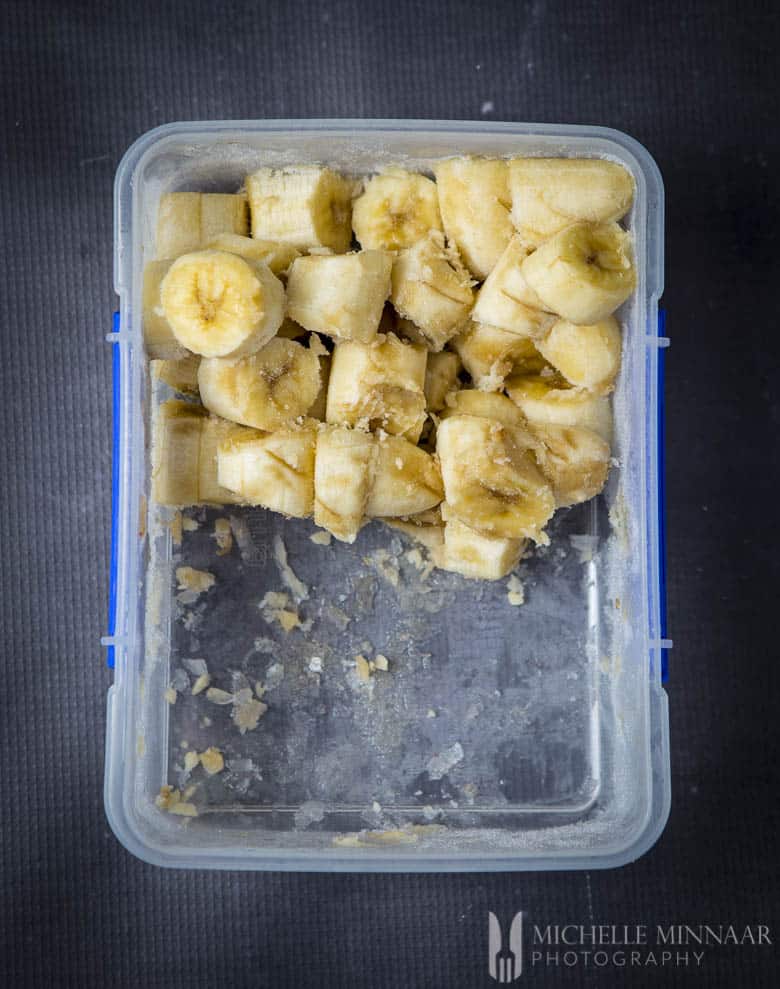 best substitutes for almond milk
Take a look at the types of milks below which also work well in this shake recipe:
Let me remind everyone, that these are the best dairy free and vegan alternatives.
To keep the amount of calories on the low side, I recommend using unsweetened versions of these varieties. Still, to make this recipe, I recommend using unsweetened almond milk because I love the flavour of almonds.
banana protein shake
The addition of banana in this recipe is optional. Bananas are an excellent source of fibre and potassium. However it is quite high in terms of carbs, even though it barely has any fat content.
Above all, it contains a small amount of protein. That's why it's best to add protein powder into a protein shake recipe like this one. This way, you'll be sure to get enough for your daily recommended intake.

healthy recipes
There is nothing I love more than eating healthy and tasty recipes all day. Especially, the right type of recipe like this shake or a smoothie – they can get you off to a perfect start.
Just imagine, if you start your day with a protein shake, you'll have enough energy to last you throughout the day. The last thing you want is to feel tired and exhausted. When this happens, people tend to overeat in the evening in search of energy.
Hence, start your day the right way with a healthy recipe.
For healthy shake recipes, check out these below:
healthy juices
If you're also looking for healthy juices, make sure to check out my ultimate guide to making carrot juice! The guide will show you how to juice carrots correctly and reuse the juicer pulp for making sustainable juicer pulp muffins.
Otherwise, enjoy the following homemade juices:
Care to share any healthy recipes that are low in saturated fat as well as calories? I'd love to know about them.
chocolate protein shake
My version of this almond protein shake calls for the addition of chocolate in the form of cocoa powder. This step is of course completely optional.
Nevertheless, the chocolate adds a certain intensity and richness to the overall flavours. Besides, who doesn't love chocolate? It's completely up to you.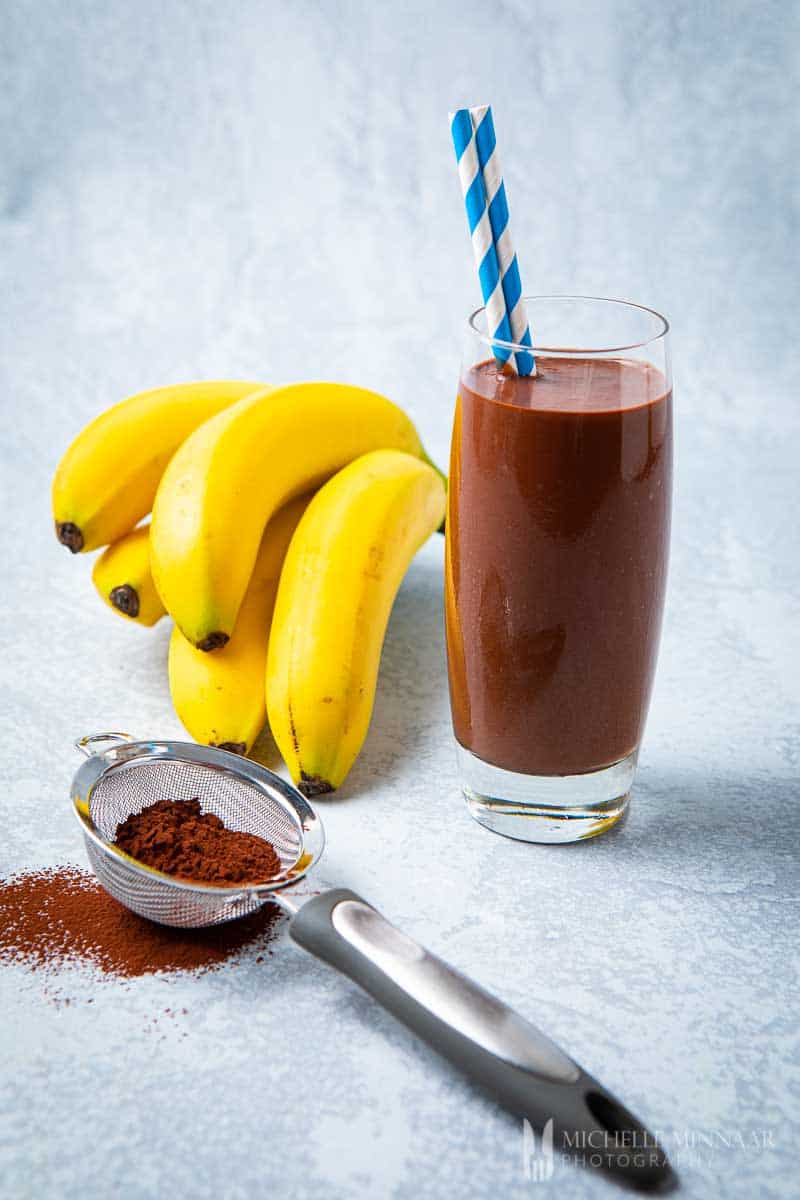 how to control consistency
It's fairly easy to control the consistency of this protein shake. In essence, there are four things in total you can do to make this recipe perfect.
First of all, you can add more protein powder, which will thicken it right up.
Secondly, you can add more banana. I recommend going for half of a banana first. If the consistency is still too loose, then add a whole banana. Just be careful, as your shake might take on a sweeter flavour.
Thirdly, you can always add more cocoa powder. However, it might make your shake too rich.
Lastly, to add more protein as well fix consistency, add almond butter. The addition of almond butter will make the shake more nutty and nutritious.
how to make homemade protein shakes
Don't worry about the preparation of this protein shake. In short, it will only take you a couple of minutes. All you need to do is toss all the ingredients into the blender and push the button. That's all! Easy wasn't it?
How would you enjoy this protein shake recipe? Would you put your own twist to it? Let me know in the comments section below!
Print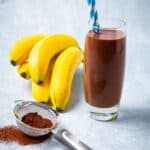 Chocolate & Banana Protein Shake
---
Description
A chocolate and banana protein shake is the perfect breakfast if you need an energy boost. Tough day ahead? Drink this protein shake and you'll be ready!
---
250

ml

(1 cup) almond milk

130

g

(1) frozen banana

30

g

(1oz) cocoa powder
---
Instructions
Place everything in a blender and process until smooth. Serve immediately.
If you find you have too much almond milk leftover, check out my guide on Freezing Almond Milk.
Notes
You can use any type of protein powder you prefer.
Different protein powders behave differently though, and you might need to adjust ingredients to your preference. E.g. pea protein tends to give the drink a powdery mouthfeel. Flaxseed appears to act as a thickening agent so if the drink is too thick for your liking, add more liquid. Alternatively, halve the protein powder being used and increase until it suits you.
Prep Time:

5 minutes

Cook Time:

0 minutes

Category:

Drinks

Method:

Blend

Cuisine:

American
Keywords: almond milk protein shake, protein shake with almond milk, chocolate almond milk protein shake, bodybuilding protein shake
SAVE THE RECIPE TO YOUR PINTEREST BOARD