Christmas is a wonderful time of the year with all sorts of delicious foods. The Christmas centrepiece is usually the gorgeous turkey with loads of sides and sauces. The traditional turkey dinner is not exactly low in calories and it's also quite a workload to be honest. Especially, if you are hosting a big family do. So, I am sure that you'll have a bunch of turkey leftovers. If you don't feel like doing too much cooking after Boxing Day, then this leftover turkey curry is the recipe for you. You will get some Asian flavours on the plate rather than the traditional Christmas ones. Plus, I'm sure that Christmas was already expensive enough so at least make the most of the food.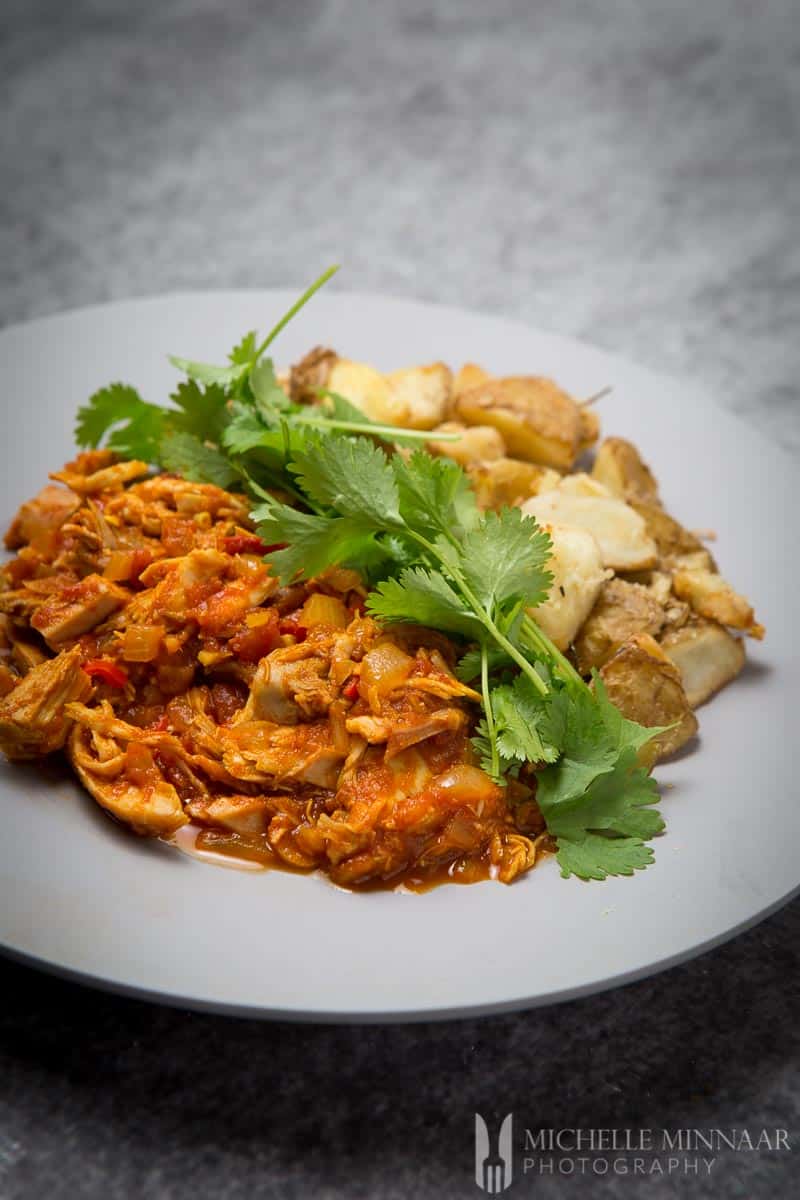 the turkey
What kind of turkey are you cooking for Christmas dinner? If you haven't quite decided yet, please take a look at my recipe for whole smoked turkey, which is simply amazing. Once you start smoking your food, you'll have a hard time switching back to traditional methods of preparation. The smoked meat will improve the overall flavour with richness and subtle nuttiness.
If you have the time and the equipment to do it, it is phenomenal. It will certainly leave your Christmas dinner guests with a meal to remember. You can also brine the turkey prior to cooking it, thereby ensuring tender meat. You can learn more about brining methods in my how to brine chicken post. Let's not forget, you can use chicken as a substitute to the turkey.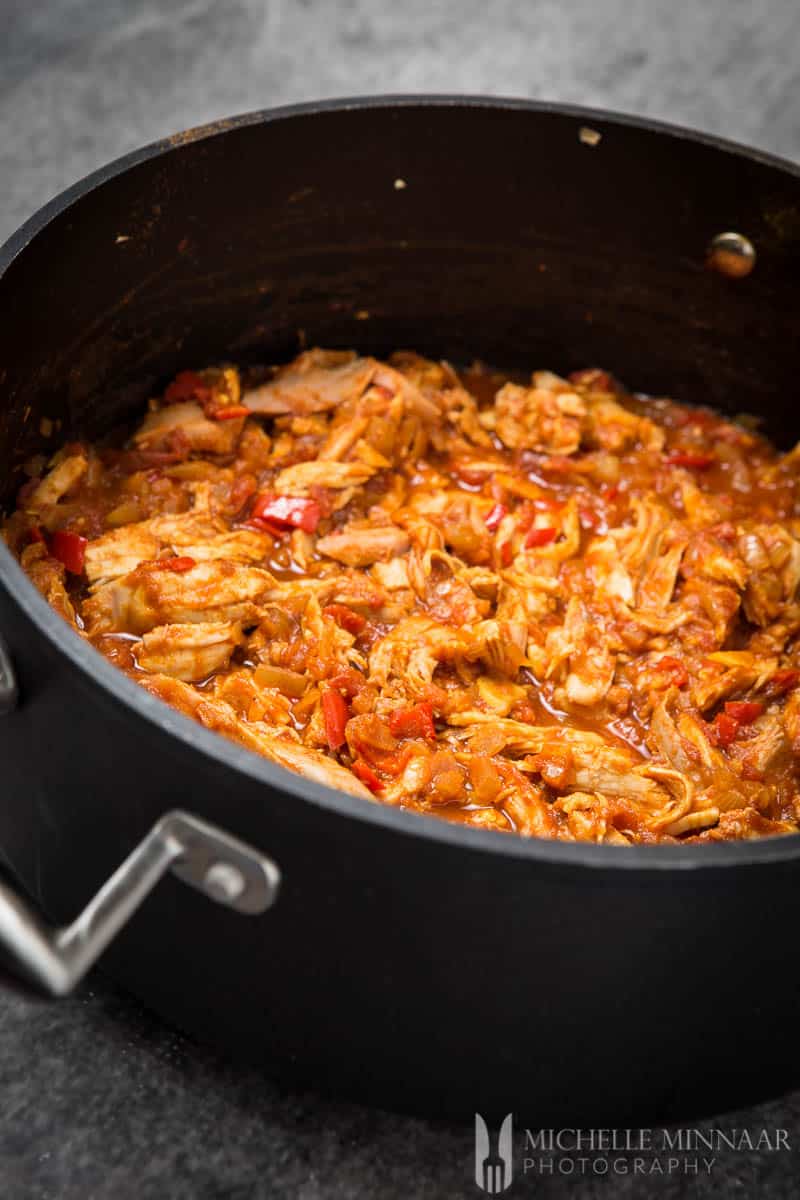 leftovers are sustainable
I know leftovers might not sound all that exciting, however vast amounts of food go to waste every day. Christmas dinners are associated with excess in every way and the amount of perfectly good food being wasted peaks right now, which I think this is a terrible shame. During the holidays we tend to buy more than we need. This can change! Eating leftovers does not necessarily mean simply heating up whatever you had yesterday in microwave. Preparing leftover turkey curry is one way to keep food waste to a minimum.
If you are going away after Christmas or don't have the use for a good curry right now, just make it anyway! The leftover turkey curry can easily be frozen and kept in reserve as an easy meal for another time. Plus, leaving the flavours to develop will make it taste even better – as most curries do. If you are looking for more ideas for what to do with the leftover turkey, you might also enjoy this turkey chowder with sweetcorn. It also stores well and tastes incredible. My kids love it!
the curry
Curry is actually one of, if not the favourite meal in the UK today as it is delicious and easy to make. It can be scaled up for just about as many people as you want, and it can keep in the freezer for ages. My leftover turkey curry ticks all the boxes. It doesn't take long to make, you can store it if you want, and of course you can adjust it to fit exactly your taste. My preferences are always to have high spice levels for maximum flavours.
However, my taste for spices might not be the same as yours. So, I always encourage people to season the food to their own taste, and not just according to the recipe. In my early cooking days, I used to follow recipes quite closely. I sometimes had this experience of being a bit underwhelmed, and thinking: "that's probably how it's supposed to taste". However, as I got more adventurous in the kitchen, I started to challenge this. The dish should taste like I wanted it to. I advise you all to take the same approach, and don't take the cookbooks and magazines too seriously. If you feel that the dish is missing a touch of this or a splash of that, then put it in!
the spices
The leftover turkey curry is not supposed to be so spicy that it blows your head off but there's nothing stopping you from piling on more chillies. In this recipe I used two fresh green chillies and a teaspoon of cayenne pepper to give it a kick. If that is not enough for your taste you can up the dose or use a more powerful type of chili – fresh red chilli being the best. It actually helps your metabolism to get going, so if you're lucky there won't be a trace of Christmas on the scale next time you weigh yourself.
As always, I like to top my curry with some fresh coriander. The fresh coriander adds that distinctive Indian flavour that completes the leftover turkey curry. If you don't like coriander you can leave it out and top the curry with some finely chopped parsley instead.
ideas for serving
If you have leftover roast potatoes, you could serve them with the leftover turkey curry. Generally, I prefer to eat my curry with basmati rice. You can also add more vegetables to the curry if you think you have sinned too much during the holidays. For instance some sliced carrots adds both a nice sweetness and some texture to the dish. You can also:
Make lemon rice with bits of cut lemon topped with some parsley.
Toss some spinach in the pan with some butter.
Make a traditional green salad with a basic mustard vinaigrette for some acidity.
Grate some red cabbage and parboil it with some vinegar and sugar, which is traditional Christmas recipe.
Make fresh garlic or peshwari naan (the sweet kind with the almonds and raisins inside) – it's divine!
more ideas for leftover turkey
There are so many directions you can take your leftover turkey bits. You can literally go with any cuisine you desire. As you can see, my leftover curry has an Indian influence. Let's take a look what else you can do in terms of Indian flavours:
Turkey madras curry – second hottest curry and based on lemon and peppers. Very delicious.
Turkey vindaloo curry – the hottest. This one will blow you away. Literally.
Turkey korma curry – it's coconut based and is mild with sweet flavours.
Turkey tikka masala – I think we all know this one.
You can also take it in an Asian direction, for example you can make
Bang bang turkey – just follow the bang bang chicken recipe.
Turkey green curry – mild curry with Thai flavours.
Turkey red curry – spicy with traditional Thai spices.
Turkey yellow curry – also a traditional Thai curry.
storage
Once you have made the leftover turkey curry you don't have to eat it at once. It will easily keep in the fridge for 2-3 days or in the freezer for up to 3 months. If you are one of the honourable ones keeping the country going by working during the festive season, you can also use the curry as a lunch to take with you.
What is your favourite way to to use leftover turkey?
Print
Leftover Turkey Curry
---
Author:

Michelle Minnaar

Prep Time:

10 minutes

Cook Time:

30 minutes

Total Time:

40 minutes

Yield:

4

1

x
45

ml (3 tbsp) vegetable oil

500

ml (2 cups) chopped onions

10

ml (2 tsp) garlic, crushed

5

cm (2 in) fresh ginger, peeled and finely chopped

1

bay leaf

1.25

ml (¼ tsp) salt

1.25

ml (¼ tsp) turmeric powder

450g

(1lb) cooked turkey, cut into bite-sized pieces

2

green chillies, finely chopped

5

ml (1 tsp) cumin powder

5

ml (1 tsp) ground cayenne

250

ml (1 cup) chopped tomatoes

15

ml (1 tbsp) tomato puree

2.5

ml (½ tsp) white vinegar

10

ml (2 tsp) brown sugar or jaggary

1

fresh lime, juiced

125

ml (½ cup) water
---
Instructions
Heat oil in a heavy saucepan. Add the onions, garlic, bay leaf, salt and turmeric powder and fry until the mixture turns golden brown. It should take about 5 minutes.
Add the turkey to the pan and brown the meat.
The other spices: chillies, cumin and cayenne should now be added and stirred in thoroughly.
Add the tomatoes and fry until they form a shiny paste and the oil starts to separate.
Add the tomato puree, vinegar, lime juice, sugar and water.
Taste and adjust seasoning as needed. Simmer for 10 minutes then turn off the heat and let it rest for 10 minutes.
Sprinkle chopped coriander on top and garnish with a slice of lime.
Category:

Main Course

Cuisine:

Indian
Nutrition
Serving Size:

1 serving

Calories:

365

Sugar:

7.3 g

Sodium:

287 mg

Fat:

18.1 g

Saturated Fat:

4.2 g

Carbohydrates:

15.5 g

Fiber:

3.1 g

Protein:

34.9 g

Cholesterol:

85 mg
save the recipe to your pinterest board