A wonderfully rich and subtly spiced condiment, this homemade chutney tomato recipe makes for a delicious double act when paired with a cheeseboard or your favorite curry.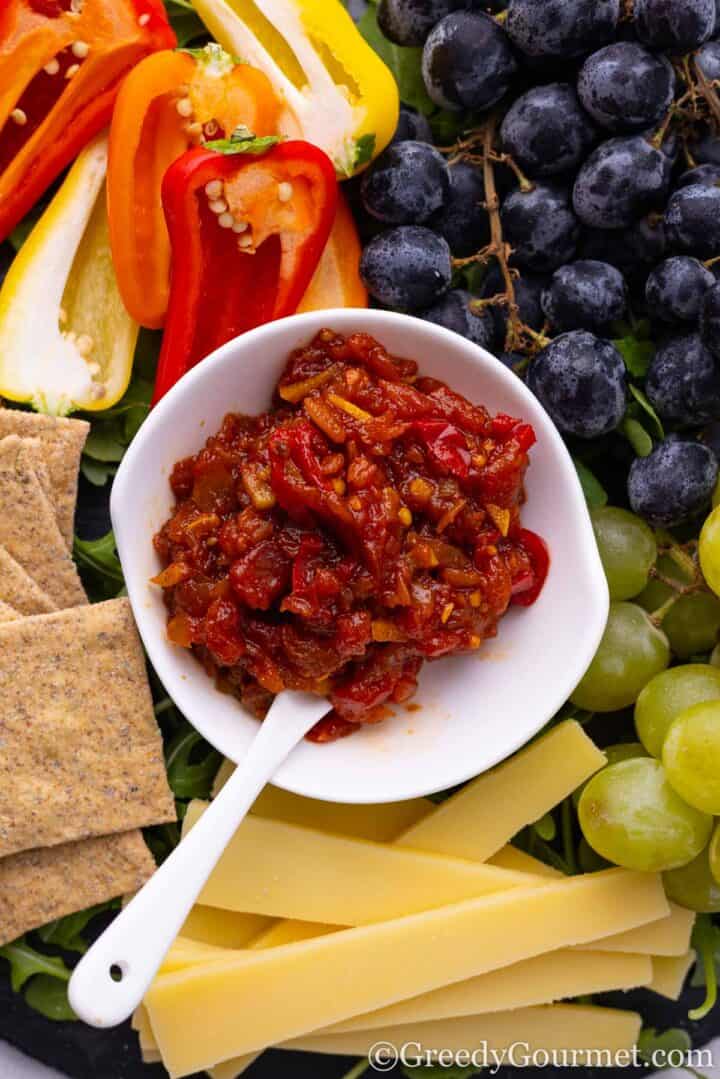 It can also be used as a big bold flavor-maker in your go-to sandwich, and goes really well with a plate of cold cuts or leftover roast meat.
So, want to know how to master homemade tomato chutney? Let's find out!
Why you'll love this tomato chutney recipe
It's a South Indian-style chutney with so much flavor
Once you've tried this recipe, you'll want to make it again and again!
It's a healthy condiment with low per serving calories
So easy to make and less than 1 hour cook time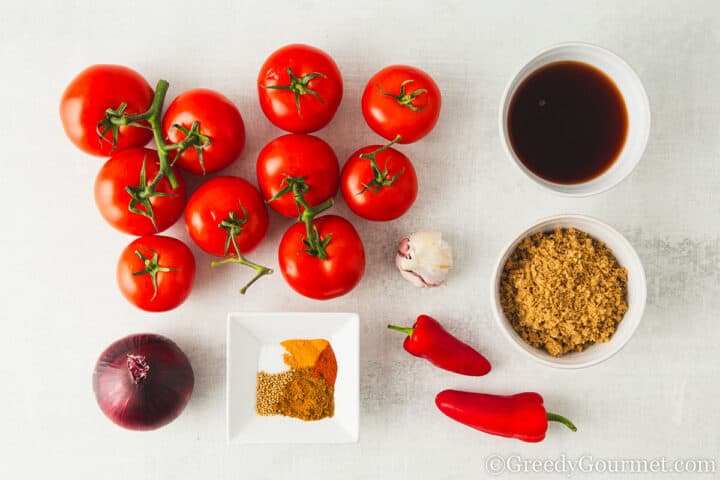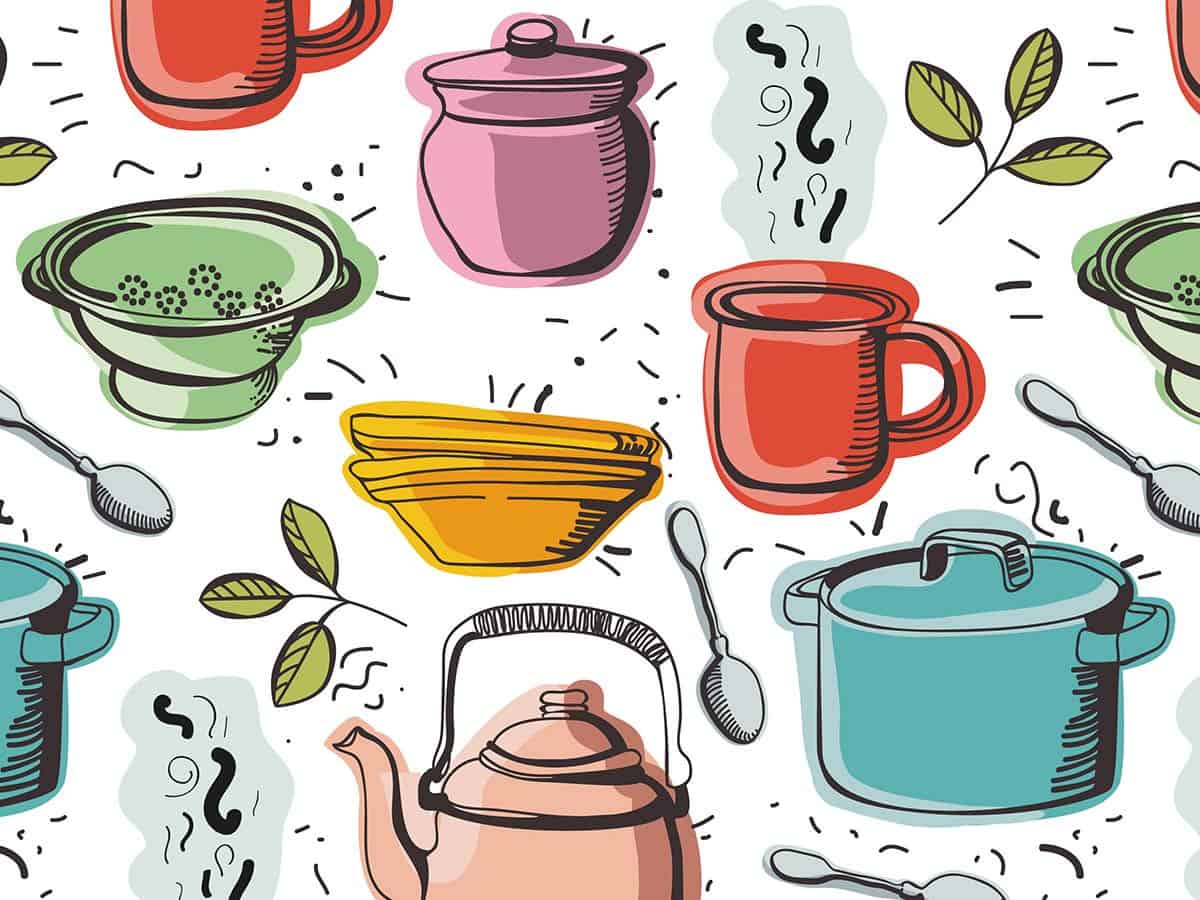 CHUTNEY EQUIPMENT YOU NEED
Check out the ultimate list to chutney making equipment. You actually don't need that much and most of the items are quite affordable!

Making your own preserves is a great and satisfying hobby. Giving the gift the lovely food to your friends and family are especially rewarding!
How to make tomato chutney
Top Tip
Use high quality ripe tomatoes free from blemishes. As the main ingredient, they are key to the taste and texture of this chutney.
Plunge the tomatoes in boiling water. After 10 minutes, drain them and peel their skins off.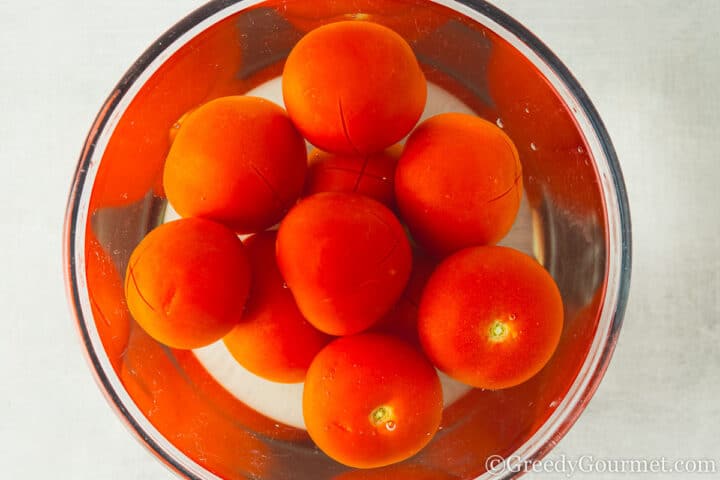 Place the ingredients in a pot and boil until thick. Pot in sterilised jars and seal. Wait for 1 month before opening. Enjoy!
What to pair with tomato chutney
Savory dishes
This tomato chutney pairs perfectly with meats such as bacon, beef, chicken, lamb, pork and prosciutto. Leftover roasts can be revived and given a new lease of life by homemade chutney.
White fish is also a great flavor combination with tomato chutney, as is salty fish such as anchovies.
Other savory dishes such as eggs (omelettes, scrambled, poached etc.) and vegetables such as aubergine, avocado, cucumber are also ideal pairings. Raw chopped vegetables are ideal.
Rich pasta dishes can be livened up with a spoonful of tomato chutney.
Curry
A specific savory dish that pairs perfectly with tomato chutney is curry.
A simple chicken curry is ideal – try my easy chicken curry. If you're looking for something with a real knockout taste, this slow cooked chicken korai is ideal.
Another great option, for those who like a bit of sweet and sour, is a chicken pathia.
You can also pair chutney with fish curries. My fish korma recipe is ideal.
Date chutney is also delicious when paired with Indian finger food – think pakora, pani puri, dahi puri, sev puri or your favorite samosa.
Cheeseboard
Probably the simplest and most enjoyable way to enjoy chutney is part of a cheeseboard. Soft or cream cheese would be perfect – or anything creamy for that matter! Mozzarella is the perfect choice!
Hard cheeses are also wonderful, such as parmesan or cheddar, as is a crumbly cheese such as feta.
Desserts
It's not just savory dishes that can be paired with tomato chutney – creamy desserts work wonders.
I recommend a chocolate dessert or a strawberry dessert.
Wine pairing
A Chilean Sauvignon Blanc is a delicious wine pairing with this tomato chutney recipe. Another ideal wine to match with tomato chutney is a crisp cool German Riesling.
Variations to this tomato chutney recipe
For a smoky twist, you can add 1-2 teaspoons of smoked paprika.
To enhance the tanginess, substitute half of the red wine vinegar with apple cider vinegar.
For a fruity touch, you can add 100 grams (3.5 oz) of dried apricots or raisins to the chutney while it simmers.
Add an extra dimension of flavour to your tomato chutney, pair with any of the following:
1 cinnamon stick
½ tsp ground cinnamon
1 vanilla pod
5cm (2in) fresh ginger root, grated
3 star anise
½ tsp dried basil
1 tbsp capers
1 tbsp urad dal (black gram)
1 tbsp chana dal
1 tbsp curry leaves
1 chilli, finely chopped
¼ tsp ground cloves
¼ tsp ground black pepper
3 garlic cloves, minced
½ tsp fenugreek seeds (methi seeds)
½ tsp ground nutmeg
½ tsp dried marjoram
½ tsp dried lovage
½ tsp dried oregano
½ tsp dried parsley
Pinch of saffron
½ tsp dried sage
½ tsp dried thyme
1 lime, juice and rind
1 lemon, juice and rind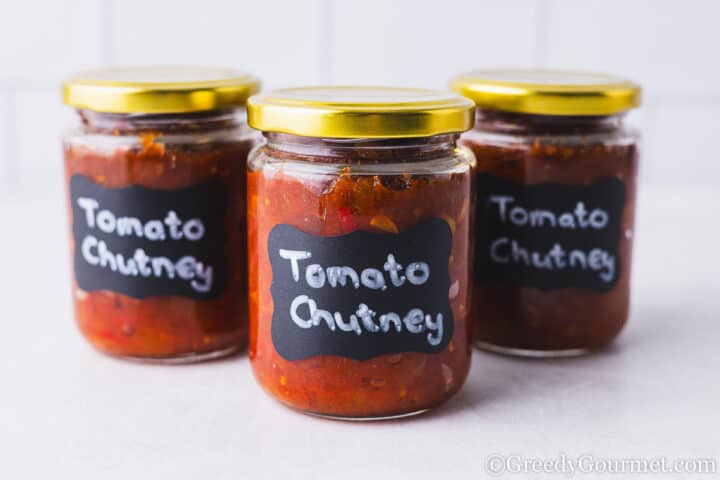 Popular Substitutions
If you don't have red onions, you can use yellow onions instead.
In place of fresh ginger, you can use 1 teaspoon of ground ginger.
If red chilli is unavailable, you can substitute it with 1 teaspoon of red chili flakes or 1/2 teaspoon of cayenne pepper.
Top Tips
Do all the food preparation before you start cooking. This will allow you to concentrate on getting the cooking process spot on.
Freshly ground spices have more flavorful and fragrance.
Always use a stainless steel pan when making chutney. Other materials don't react well to the vinegar in the recipe.
Stir your chutney regularly. This is especially important towards the end of cooking, as it will prevent the mixture from sticking to the bottom of the pan.
Always sterilize chutney storage jars.
Patience is key! This chutney needs time for the flavors to fully mature. Give this chutney at least six weeks – six months would be even better!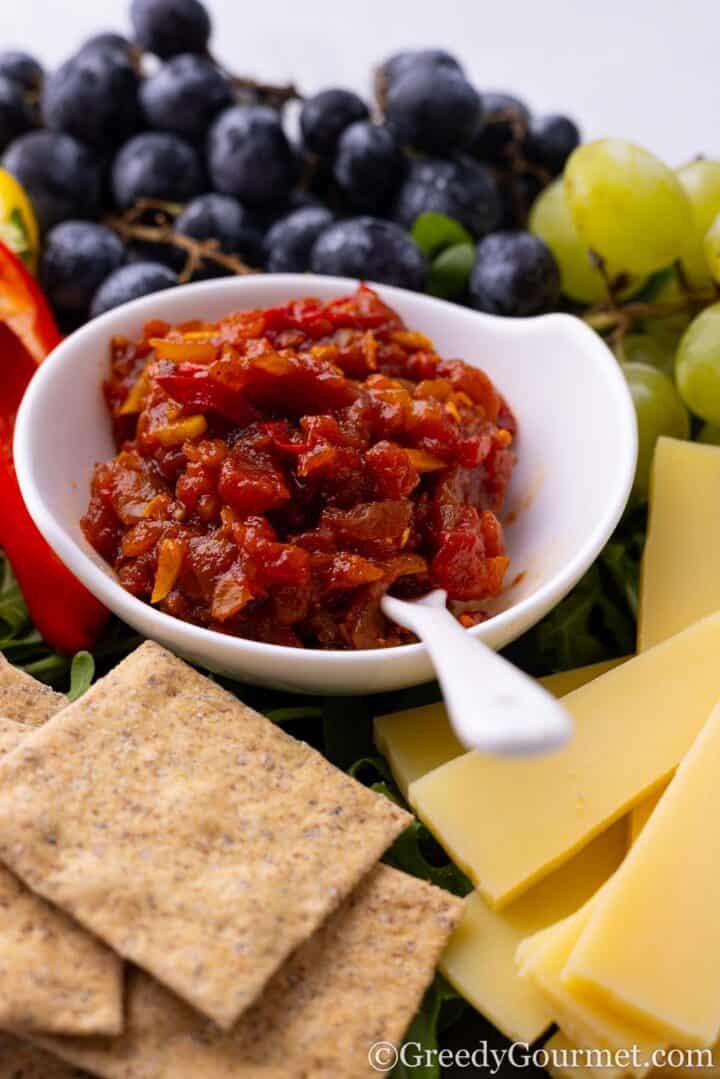 What can I do with an over abundance of tomatoes?
Make a homemade chutney! While people often use a heap of tomatoes to make a marinara sauce or tomato soup, a homemade chutney is a wonderful way to make use of your tomatoes. It can be stored for a long time, and can be paired with so many different dishes and snacks.
Many people freeze tomatoes when they have a glut and want to prevent them spoiling. However, making chutney really does get the best out of them!
Do I need to blanche the tomatoes?
Do I need to blanch the tomatoes?
Yes, this tomato chutney recipe calls for blanching the tomatoes. Blanching them helps to easily remove the skins, to create a smoother, tastier chutney.
Can I use tinned tomatoes to make this tomato chutney recipe?
No, you'll need to use fresh tomatoes.
Tinned tomatoes won't deliver the same depth of flavor to your chutney as fresh tomatoes will.
Is this onion tomato chutney recipe hot?
No, it's not too hot. It contains a small amount of chili and various other spices, giving it a pleasant mild to medium heat and earthy flavor.
However, it's easily adaptable, so if you're not one for heat, you can omit the chilies entirely from this tomato chutney recipe.
Can I make it hotter?
Absolutely! If, you want to turn up the heat, find a chilli that'll tickle your pickle and add it to the chutney. Red chilies are ideal, as they have a wide range of heat, from relatively mild to nuclear hot. Find your ideal chilli here.
Is this chutney recipe gluten free?
Yes. This tomato chutney recipe is 100% gluten free?
Is it vegan?
Absolutely. This tomato chutney is completely suitable for vegans and vegetarians.
What is tomato chutney used for?
This delicious condiment is used to elevate curries, cold cuts, sandwiches and cheeseboards, to name a few.
How do you know when tomato chutney is ready?
Simply draw a channel in the chutney with a wooden spoon. If it takes a few seconds for the vinegar to run back into the channel, it's ready.
If the vinegar seeps into the channel straight away, it needs more time. Put the pot back on the heat and give it a few more minutes.
How do you store chutney?
Tomato chutney should be stored in a sterilised airtight jar. The jar should be stored in a cool dry place.
Once you've opened your chutney, refrigerate it. It'll stay fresh for around 2 months.
What's the difference between tomato chutney and tomato relish?
Sometimes the two terms are used interchangeably, although there are often differences between the two.
In general, tomato relishes tend to be a lot thinner in consistency than tomato chutneys. Also, tomato relish isn't normally cooked for a long time like with chutneys. Instead, the vegetables or fruits are generally either raw or lightly cooked.
Tomato relish tends to be a lot less spicy than tomato chutney, which usually contains lots of different spices.
For a full explanation of the difference between chutney and relish, check out my guide to Chutney vs Relish.
Why is vinegar needed in this recipe?
Vinegar is the key preservative in chutney. It's what makes it last so long. It also helps to add balance to the taste.
As it's such a central ingredient, it stands to reason that you want to opt for a quality vinegar. The better the vinegar, the better the chutney – it's as simple as that.
For this spicy tomato chutney recipe, I've gone for red wine vinegar. Other types you can use are apple cider vinegar and balsamic. For me, red wine vinegar sits better with the flavour of the tomatoes.
Do I need to sterilize the jars before storing tomato chutney?
Yes! Steralizing the jars is a very important part of the chutney-making process. You'll not only extend the shelf life of your mango chutney, but you'll reduce the chances of letting harmful bacteria inside.
Check out our complete guide on How to Sterilize Jars for step by step instructions.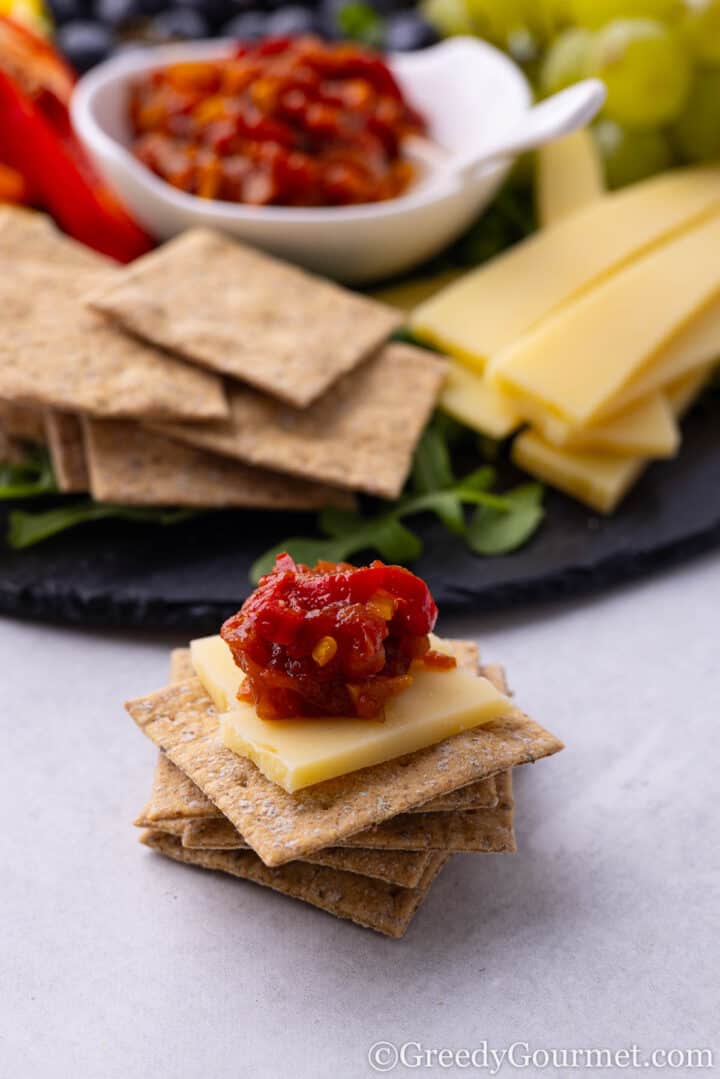 More chutney recipes
If you want to try your hand at some more delicious homemade chutney recipes, here's some inspiration for you! Each one follows a similar cooking process to tomato chutney , so you can transfer your chutney cooking skills to whichever one you want to make:
Print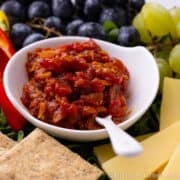 Tomato Chutney
---
Author:

Michelle Minnaar

Total Time:

1 hour

Yield:

3

x 200g jars, 30g per portion, 20 servings

1

x

Diet:

Vegan
Description
Brighten up your dishes with this zesty Tomato Chutney recipe. Bursting with tangy goodness, it's a versatile condiment for any cuisine!
---
1

kg

(2.2 lbs) tomatoes, ripe and firm

200

g

(7 oz) red onions, finely chopped

4

garlic cloves, minced

2

red chilies, finely chopped (adjust according to your spice preference)

2.5

cm (1 in) fresh ginger, grated

150

g

(5 oz) brown sugar

100

ml

(3.5 fl oz) red wine vinegar

1 tsp

mustard seeds

1 tsp

cumin seeds

1 tsp

paprika

1/2 tsp

turmeric powder

1/2 tsp

salt

2 tbsp

vegetable oil
---
Instructions
Start by blanching the tomatoes. Make a small "X" shaped incision at the bottom of each tomato. Bring a pot of water to a boil and carefully drop the tomatoes into the boiling water. Let them cook for 1-2 minutes or until you see the skin starting to peel away. Remove the tomatoes from the boiling water and immediately transfer them to a bowl of ice water. Peel off the skin, chop the tomatoes, and set aside.
Heat vegetable oil in a large saucepan over medium heat. Add the mustard seeds and cumin seeds. Allow them to sizzle for a few seconds until they start to pop. Be careful not to burn them.
Add the finely chopped onions, minced garlic, grated ginger, and chopped red chilies to the saucepan. Sauté for 5-6 minutes until the onions turn translucent and lightly browned.
Stir in the paprika, turmeric powder, and salt. Cook for an additional minute to release the flavors.
Add the chopped tomatoes, brown sugar, and red wine vinegar to the saucepan. Mix well and bring the mixture to a simmer.
Reduce the heat to low and let the chutney simmer for 30-40 minutes, stirring occasionally, until it thickens and reaches a jam-like consistency.
Once the chutney has cooled, transfer it to sterilized jars and store in the refrigerator. It can be enjoyed immediately, but the flavors will meld together better if you let it sit for a day or two before consuming.
Notes
Instead of fresh ginger, you can use 1 teaspoon of ground ginger.
Prep Time:

15 minutes

Cook Time:

45 minutes

Category:

Condiment

Method:

Boil

Cuisine:

British
Keywords: Artisan tomato chutney, Spicy tomato chutney recipe, what to serve with tomato chutney, Homemade tomato chutney, Tomato chutney variations, Tomato chutney substitutions, Tomato chutney with red onions, Spicy tomato chutney with ginger, Tangy tomato chutney recipe