Grated marrow mixed with classic cake batter, to add a healthy twist on a classic recipe. With a bit of cinnamon and nutmeg, the marrow cake is filled with warm notes. Adding a bit of marrow doesn't change the taste of the cake, but makes it much more moist and soft.
This easy to make marrow cake recipe is topped with lime icing to give it a refreshing taste that will cool you down during these upcoming summer months. Give marrow cake a try, and see just how tasty it can be!
Looking for more ways to use up marrow? Try my Vegan Marrow Curry, Roast Marrow and Marrow Chutney! 
Why You'll Love This Recipe
Moist and flavorful cake
Nutritional boost from marrow
Simple recipe that anyone can make
Accessible ingredients and equipment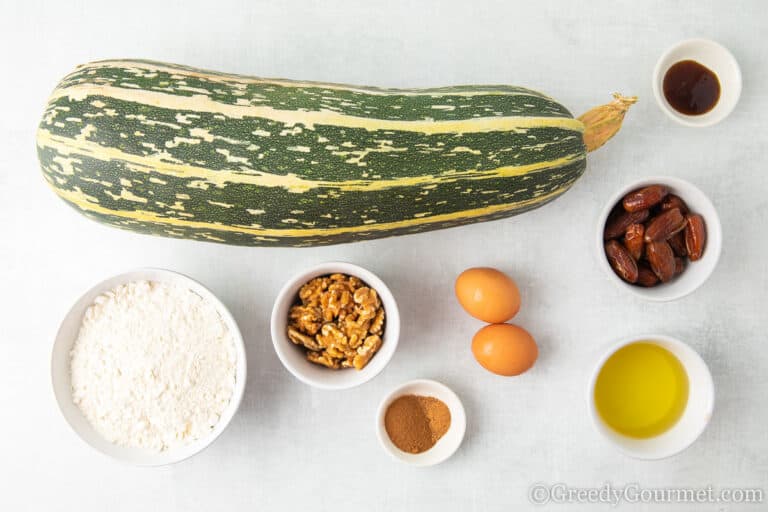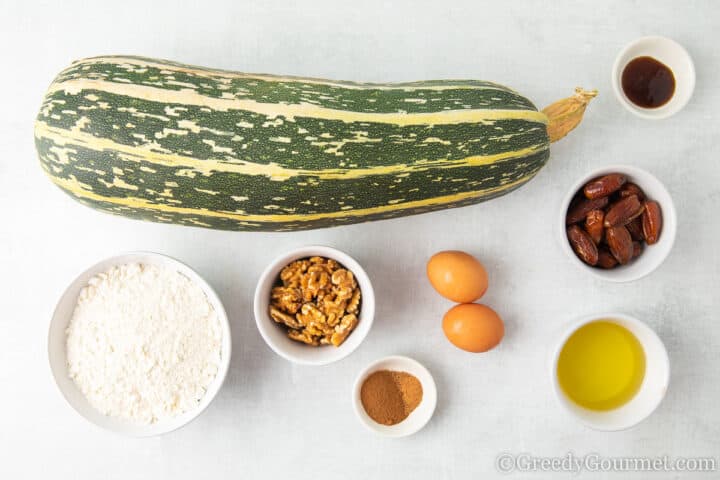 Special Equipment Needed To Make This Recipe
This is a simple and accessible recipe, so there is not much special equipment needed to make this courgette cake.
Loaf tin: also known as a cake tin, this is what you'll use to bake the cake in. You can use other cake tins (i.e. bundt cake tins), but be mindful that bake times may change.
Special Ingredients You Need For This Recipe
One of the best things about this recipe is how accessible it is. Most of the ingredients needed in this recipe are easily found in your local market.
Vanilla paste: has a stronger taste than vanilla extract, but you can substitute the paste with extract. It would be a 1:1 ratio.
Dates: add a natural caramel-like sweetness to the cake. If you cannot find dates, prunes can be used as well.
Mascarpone cheese: gives the frosting a rich and creamy texture. It's a bit sweet and savoury, so it pairs well with the lime juice.
How To Make This Recipe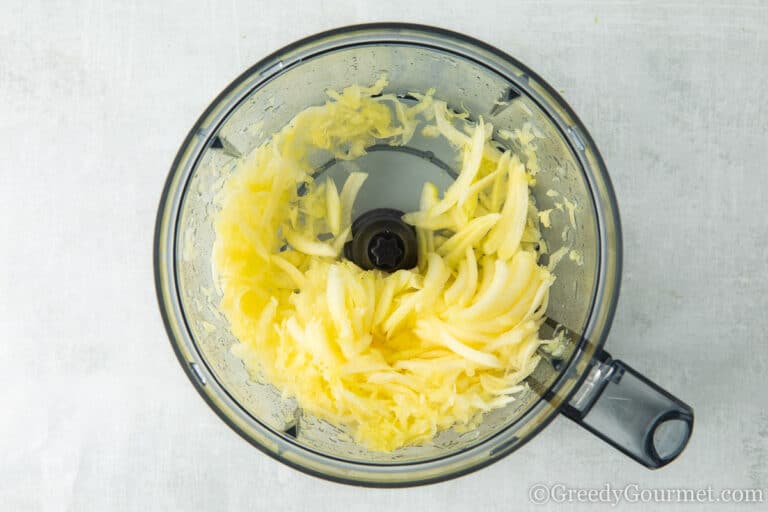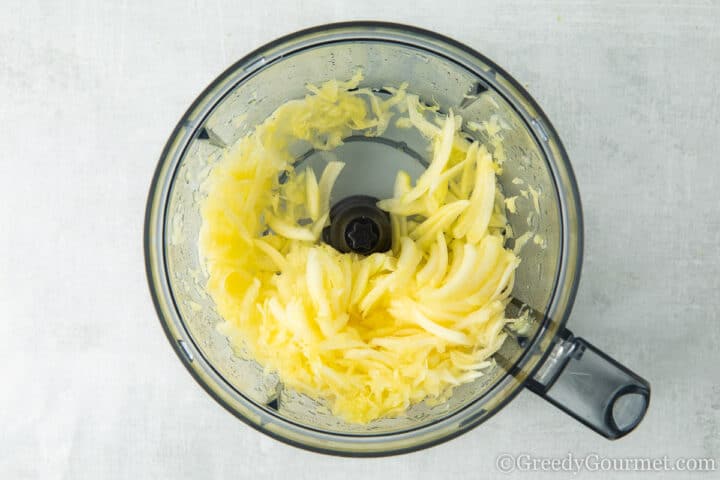 Grate the marrow and gently squeeze it in a clean tea towel.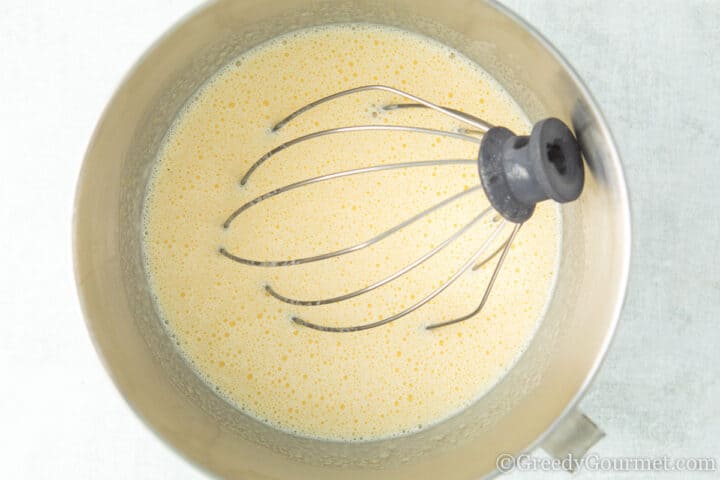 In a large bowl, whisk: eggs, vegetable oil, sugar and vanilla. Set aside.
Combine marrow, flour, cinnamon, nutmeg, bicarbonate of soda, baking powder, walnuts and dates.
Combine all the ingredients.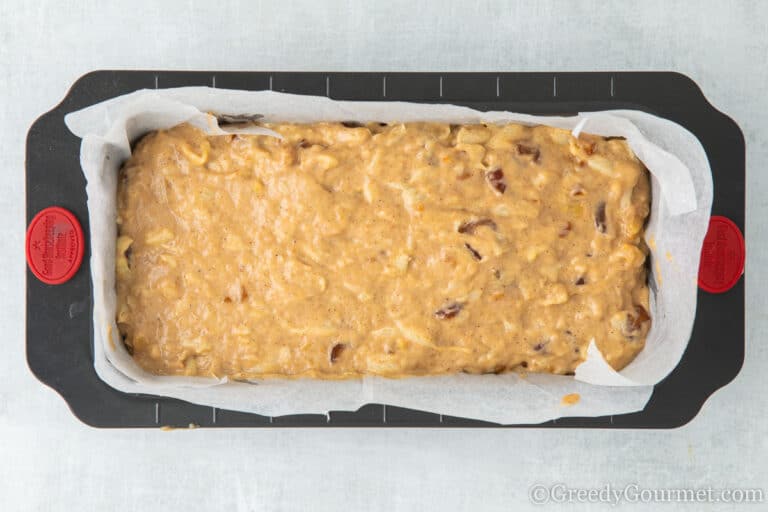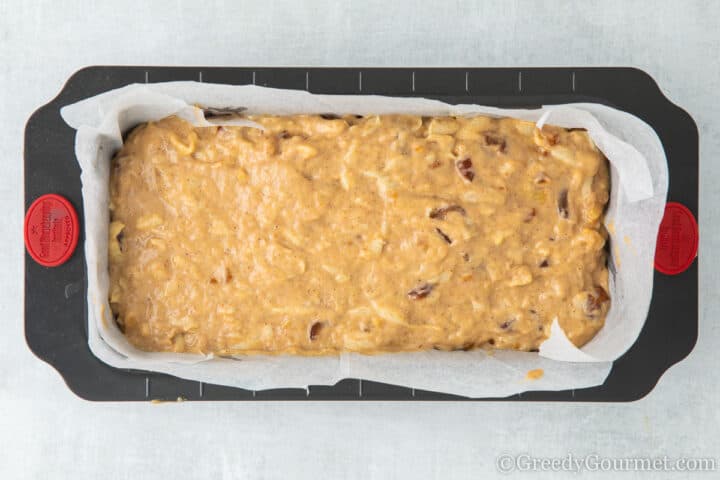 Tip in loaf tin and bake for 1 hour.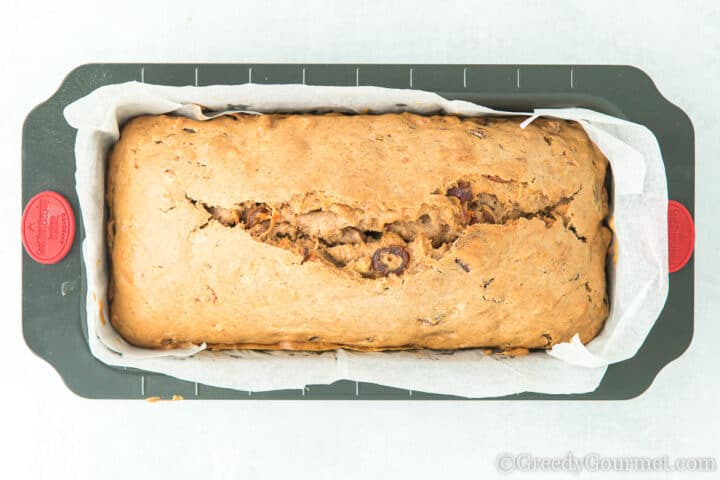 Let it cool down completely.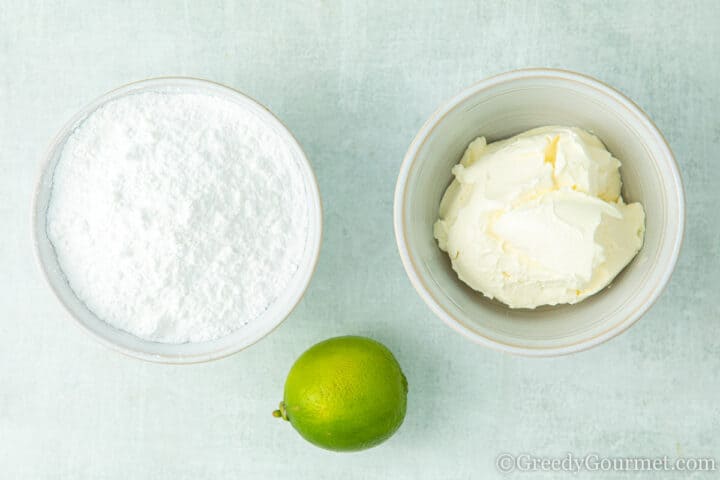 Make the lime icing and slather on the cake.
Top Tip
Make sure to let the cake cool completely before you frost it. If you don't wait, the icing will melt as soon as it touches the cake.
What to Pair with Your Marrow Cake
Sides
This marrow cake recipe is a yummy sweet treat, but not overwhelming. Its natural flavours bloom with sweet sides or a nice drink.
Cashew Milk: there's nothing better than a cup of milk to balance out a slice of cake. Try this vegan cashew milk for a spin!
Eggnog Cream: try this cake with a winter twist and top it with a dollop of eggnog cream.
Marrow Jam: up the lemon-y marrow flavours with this citrus marrow jam.
Ice cream
Like most cakes, this marrow cake tastes amazing by itself. However, you can up its decadence with a scoop of ice cream. It's best to go with a subtle ice cream flavour that pairs well with the lime icing. Some ice cream flavours you could use are:
Cocktails
Turn this recipe into an extravagant dessert with these boozy additions.
Don Pedro Cocktail: Creamy richness from the cocktail helps balance out the cake's flavours. It also brings a warm contrast to the refreshing flavours of the cake.
Long Vodka: With a hint of lime juice, this drink really brings out the lime flavours of the icing.
Popular Substitutions For This Recipe
Marrow: use courgettes instead to make it a courgette cake. It will still add plenty of moisture. Check out this chocolate courgette cake for inspiration!
Nut-free: If someone has a tree nut allergy, then use pumpkin seeds or a different seed for the same crunch.
Dates: use prunes to get a similar natural sweetness.
Vanilla paste: you can substitute an equal amount of extract for the paste.
Vegan: use a vegan egg replacement (ground flaxseed and water) for the cake. Instead of mascarpone in the icing, use a mix of coconut cream and lemon juice.
Lime: instead of limes, add in lemon zest and lemon juice for the same citrus touch.
Variations To This Recipe
Non-citrus icing: For those that aren't a fan of citrus flavours, no worries. Try this delicious cream cheese frosting instead!
Tropical: Add in some pineapple chunks and grated coconut into the cake batter to give the cake a tropical feel.
Chocolate: Combine the dry ingredients with unsweetened cocoa powder, and add in some chocolate chips to make a yummy chocolate cake!
Spicy: to add a bit more heat, mix some lovely garam masala into the batter.
Top Tip
Use accurate measurements when making this recipe. Baking is very particular, so using the right amount of ingredients is important.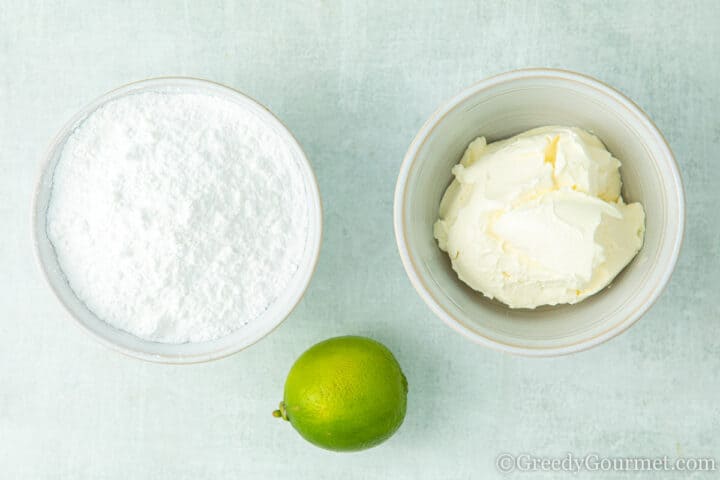 How Do I Store leftovers?
Let the cake cool until it's at room temperature. Store it in an airtight container in the fridge for about 3 days.
Can I Freeze This Recipe?
Yes! It's best to freeze the cake before adding the icing, because icing doesn't freeze very well. You can freeze the whole cake by wrapping it in cling film and storing it in an airtight container. But, if you are freezing leftover cake, then wrap individual cake slices and place in a container. 
Keep the cake in the freezer for about 3 weeks. Leave it in the fridge overnight to thaw before serving. 
What Health Benefits Does Marrow Have?
Marrow makes the cake moist, but also adds a bit of nutrition to the cake. The vegetable is low in calories, but high in Vitamin A and manganese. It also has lots of fibre to help with digestion.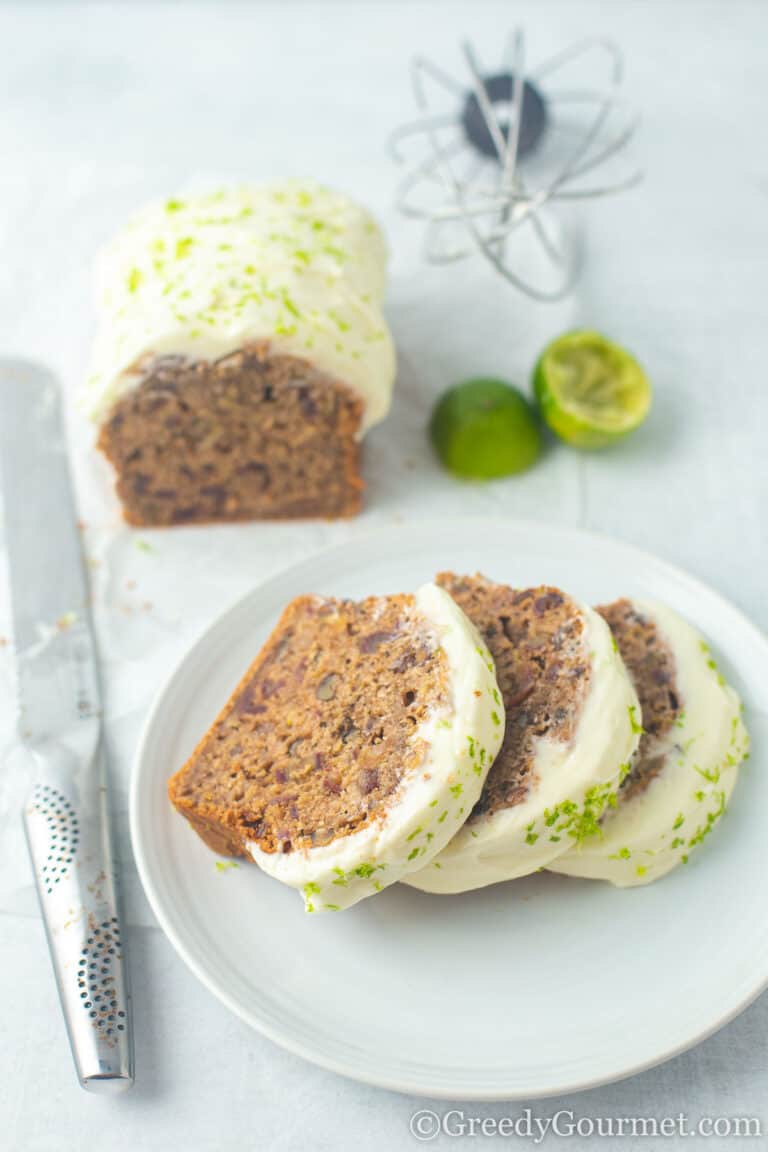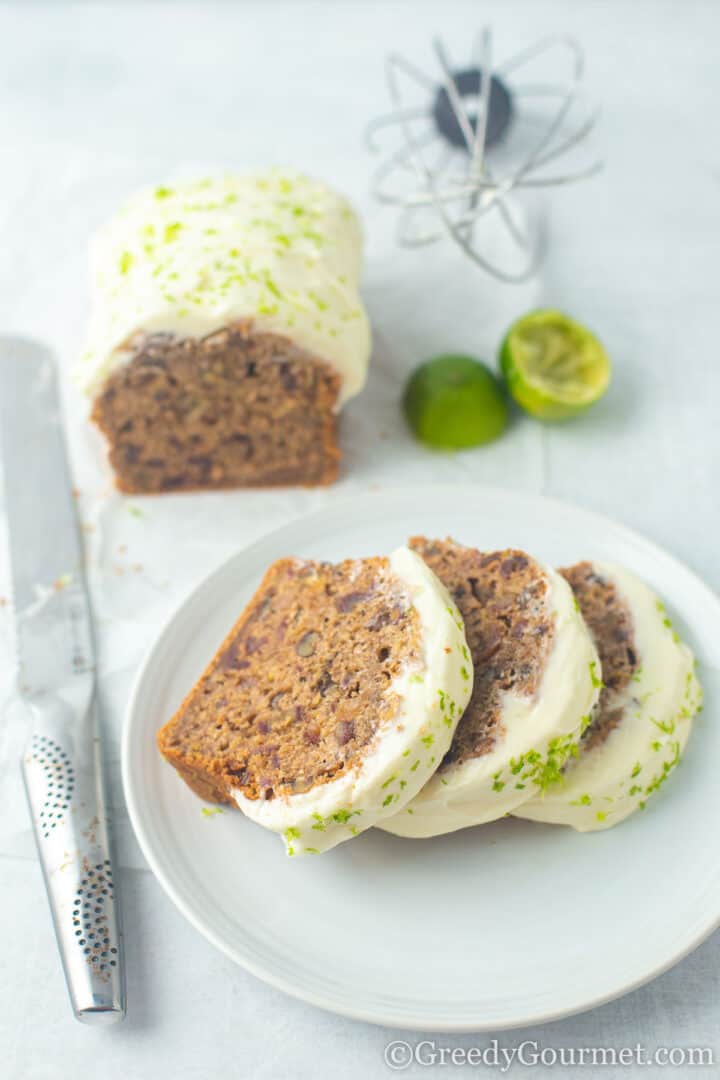 Other Cake Recipes You'll Love
Chocolate and Courgette Cake: Use your leftover marrow and courgette in this rich, fudgy chocolate courgette cake.
Carrot Cake Cupcakes: Switch out the marrow for another vegetable, and enjoy the healthy sweetness of these carrot cake cupcakes.
No-Bake Caramel Biscuit Cake: Beat the summer heat by making this lovely recipe that requires no bake time!
Stuffed Marrow: A delicious, savoury recipe using the lovely vegetable – marrow.
Food Safety
Make sure the cake is fully cooked. You don't want to consume undercooked flour and eggs. After 30 minutes of baking, place a toothpick in the centre of the cake. If you pull it out and it comes out clean, then it's done cooking.
Refrigerate leftover cake if you added lime icing on top as there is mascarpone cheese. Dairy products shouldn't be left out at room temperature for too long.
Don't Forget To Come Back And Let Me Know How Your Marrow Cake Recipe Turned Out!
Print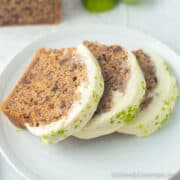 Marrow Cake
---
Author:

Michelle Minnaar

Total Time:

1 hour 40 minutes

Yield:

10

slices

1

x

Diet:

Vegetarian
Description
This marrow cake is topped with lime icing to give a refreshing taste to cool you down in summer. It's easy to prepare and vegetarian.
---
For the Cake
350g

(

12oz

) marrow, coarsely grated

2

large eggs

125

ml (½ cup) vegetable oil

85g

(

⅓ cup

) soft brown sugar

5

ml (1 tsp) vanilla paste

300g

(

1¾ cups

&

2 tbsp

) plain flour

5g

(

2 tsp

) ground cinnamon

1g

(

¼ tsp

) nutmeg

2.5g

(

½ tsp

) bicarbonate of soda

2.5g

(

½ tsp

) baking powder

85g

(

⅔ cup

) walnuts, roughly chopped

140g

(

1 cup

) dates, chopped
For The Lime Icing
 150g (⅔ cup) mascarpone cheese
 150g (1½ cups) icing sugar
 1 lime juice only
To decorate
---
Instructions
For the Cake: Heat oven to 180C/160C fan/gas 4. Butter and line a 2lb loaf tin with baking parchment. 
Lightly squeeze the gratings in a clean tea towel to remove a little of the moisture. Don't wring it out too much or the cake will become too dry. 
In a large bowl, whisk the eggs, oil and sugar and vanilla. Set aside.
In another large bowl, combine the marrow, flour, cinnamon, nutmeg, bicarbonate of soda, baking powder, walnuts, dates and a pinch of salt. Ensure that the ingredients are evenly dispersed. 
Stir the dry ingredients into the wet mixture, then pour into the tin. 
Bake for 1 hour, or until a skewer inserted into the centre comes out clean. (The cake ended up baking for 1 hour 25 minutes before it was fully cooked in my oven, so keep checking and testing because everyone's oven is different!)
Leave to cool, then serve, or freeze for up to 1 month.
For the Icing: Combine the mascarpone with sieved icing sugar and lime juice. Chill in the fridge until the cake is totally cold.
Slather the icing over the top of the cake and sprinkle on more lime zest if desired.
Notes
This cake is best frozen without being topped by icing. Once thawed you can add the icing. 
If you have no walnuts at hand, you can use hazelnuts, pistachios, brazil nuts, pecans or even granola!
You can substitute the marrow with courgette/zucchini. Best of all, you don't need to peel the vegetable, so there is added goodness.
You can omit the dates, but the cake won't be as sweet. Prunes, dried apricots or dried cranberries are other alternatives. 
If you prefer your cake on the sweeter side, you can up the sugar to 150g (⅔ cup). With the addition of dates, the cake becomes pretty sweet though!
For something a little decadent, add a handful of dark chocolate chips to the batter before baking. 
If you're gluten free, just use gluten free flour instead of plain flour.
Play around with citrus flavours, such as lime, lemon and orange.  
If you don't have enough marrow, you can use grated carrots to make up the right amount, i.e. 350g. You might need to increase the cooking time though. 
Another fun topping is desiccated coconut. 
Other spices to play with: 1 tsp ground cardamom or ¼ tsp cloves.
Instead of the mascarpone topping, you can make a lime icing instead. Mix 85g (¾ cup) powdered icing sugar (confectioner's sugar) and 15ml (1 tbsp) lime juice until smooth. Drizzle over the cooled cake and sprinkle with the lime zest.
Prep Time:

15 minutes

Cook Time:

1 hour 25 minutes

Category:

Dessert

Method:

Bake

Cuisine:

British
Keywords: marrow cake, marrow recipe, marrow dessert, overgrown courgette cake, large courgette loaf cake